The BEST Episodes of Ace of Diamond
Every episode ever - ranked by fan votes!
Last Updated: Jan 23, 2022
A meeting with catcher Kazuya Miyuki changed the 15-year-old Eijun Sawamura's life. He said goodbye to all his friends and knocked upon the door of Seidou, a prestigious baseball school, intent on testing his own strength. There, he met many proud baseball players who were betting everything on the sport! A classic tale, yet new and fresh.
Watch Now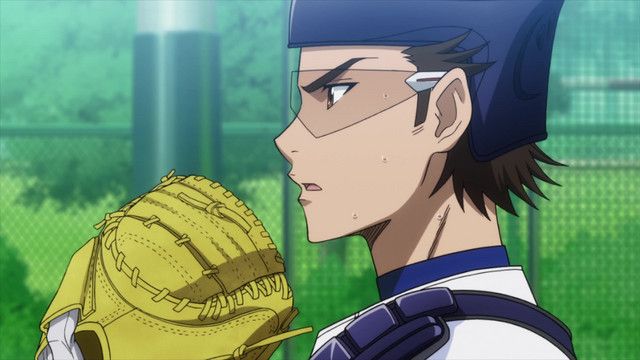 #1 - Go EXCEED!!
Season 3 - Episode 45 - Aired Feb 11, 2020
17 votes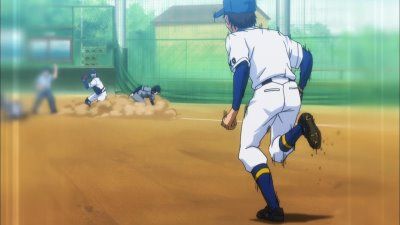 #3 - You're in the First-String
Season 1 - Episode 13 - Aired Dec 29, 2013
To stop the attacks on Chris, Sawamura reverts back to his original pitching form while maintaining the wall against the dangerous Naoyuki Zaizen. The results not only improve Sawamura's speed, but they start putting pressure on Zaizen and reveal an injury he had earlier. With Chris and Zaizen being of equal strength now, the momentum swings back to Seido. After 3 innings Chris and Sawamura are pulled from the game. The game concludes and the Coach calls everyone together. Two players are moved up to the varsity team, and many third years have their hearts broken. While Chris isn't brought up to play, he is brought up as a manager for the varsity team.
58 votes
Writers:
Daishiro Tanimura

,
Kenji Konuta

,
Shinsaku Sasaki

,
Taishirou Tanimura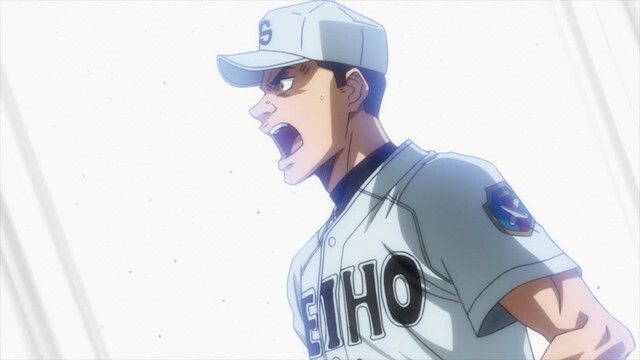 #5 - Expression
Season 3 - Episode 40 - Aired Jan 7, 2020
Practice match with Aichi's male Saiho High School. Starter Sawamura appealed for good performance, for example, taking two strikeouts from the first time. On the other hand, Ace Akashi of Saiho was a hot player who was once complained with a super freshman in Koshien. Akashi, who has fallen sick due to injuries and has finally returned to the line after a long female prostration, overwhelms the viewer with muscular armor and powerful throws all over his body. On the other hand, Sawamura and Okumura Battery are cooperating with the opponent of the machine gun hitting Saiho.
16 votes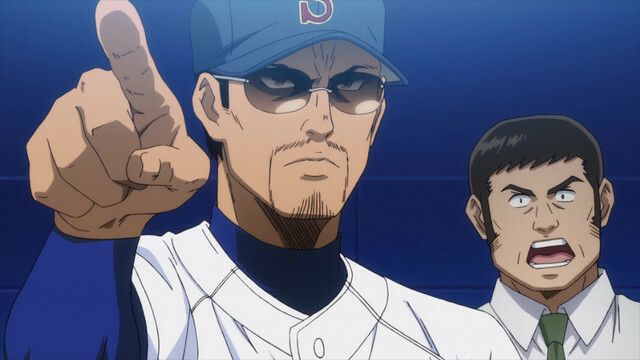 #6 - Common Destiny
Season 3 - Episode 41 - Aired Jan 14, 2020
Practice game with Nishiho, where a tense pitcher fight of 0-0 continues. In the 6th time, Sawamura invites a pinch, but survives the predicament with the ball returned by Center Aso. Behind that, the ball hit by Shoji, one year of the leading batter, draws a high parabola. The whereabouts of the ball is ----. Sawamura, on the other hand, keeps the pitch of the coach, taking on the expectations of the coach and the team. In this figure full of fighting spirit, hot feelings are transmitted not only to nine and bench members but also to the audience at the stand.
15 votes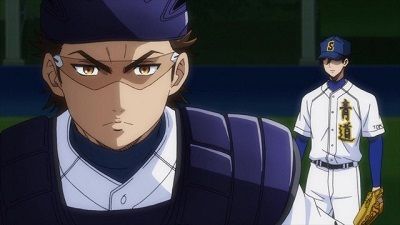 #7 - My Role
Season 3 - Episode 15 - Aired Jul 9, 2019
It's Seido vs Ichidai Third High in the spring tournament semifinals. Up 2 - 0 until the fifth inning, Seido's starting pitcher Furuya faces an Ichidai rally. Unable to control the ball, his pitching continues to falter. Miyuki trusts Furuya as the ace and does his best to guide him. However, after his third walk in one inning, Coach Ochiai gives Coach Kataoka a bit of advice, helping him make a firm decision to...
22 votes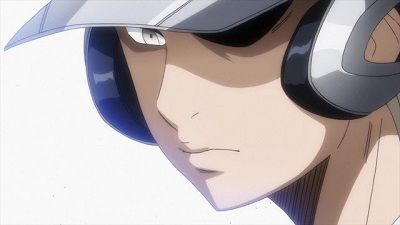 #8 - Incomplete
Season 3 - Episode 24 - Aired Sep 10, 2019
15 votes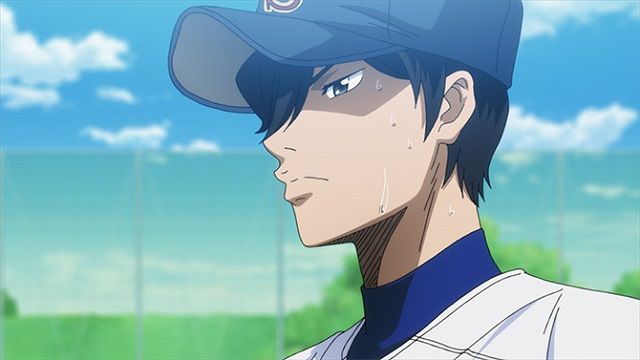 #9 - I'm Counting On You
Season 3 - Episode 39 - Aired Dec 24, 2019
15 votes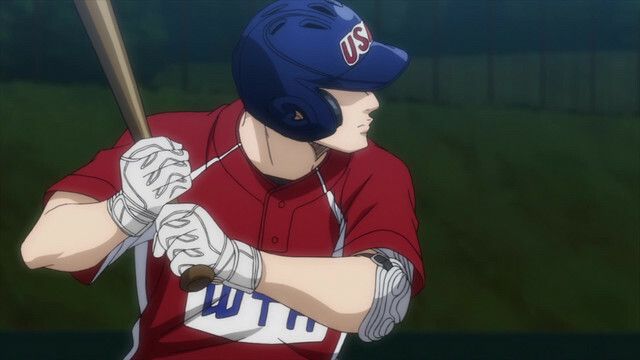 #10 - Because He's Awesome
Season 3 - Episode 35 - Aired Nov 26, 2019
14 votes
#11 - Encouragement
Season 3 - Episode 46 - Aired Feb 18, 2020
14 votes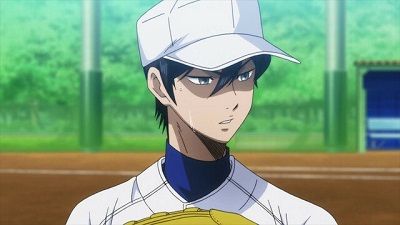 #12 - I'm Not Stopping!
Season 3 - Episode 28 - Aired Oct 8, 2019
19 votes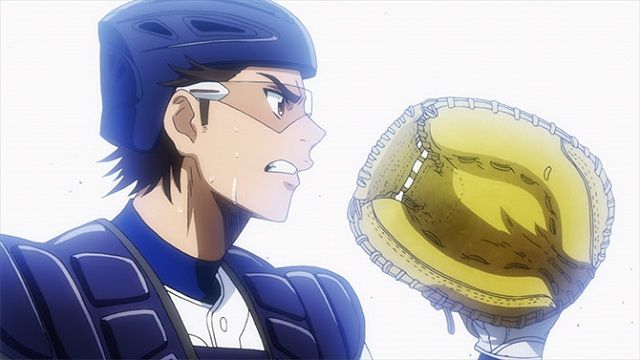 #13 - Summer Training Camp
Season 3 - Episode 43 - Aired Jan 28, 2020
15 votes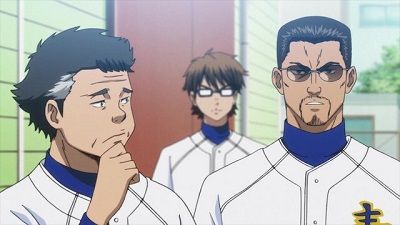 #14 - Kind of Like a Promise
Season 3 - Episode 31 - Aired Oct 29, 2019
17 votes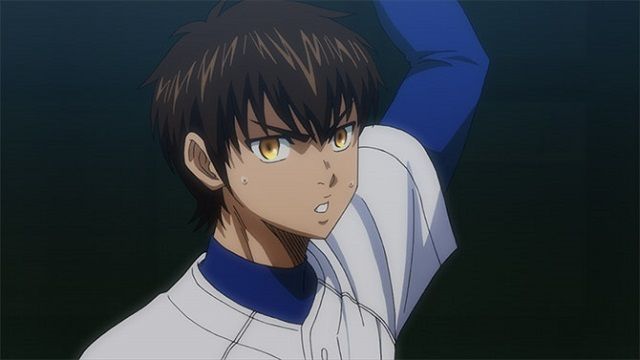 #15 - FIRE AGE
Season 3 - Episode 50 - Aired Mar 17, 2020
Seidō defeated Yura Sōgō with a called game. At the beginning, the opponent's rhythm was grasped by the opponent team, and so began the analysis and countermeasures of the opponent of the next round, Hachioji. The person in need of attention is the captain and the second Kawabata. Kuramochi and Haruichi burn their rivalry for the master defender. Kataoka, on the other hand, calls Sawamura after the meeting to the coaching room and tells him to take care of his first game experience.
14 votes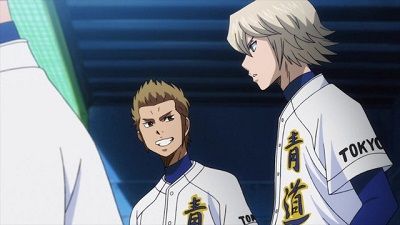 #16 - One Pitch, One Second
Season 3 - Episode 23 - Aired Sep 3, 2019
16 votes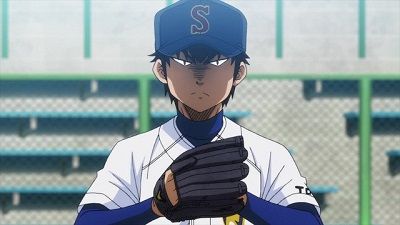 #17 - Unleashed
Season 3 - Episode 25 - Aired Sep 17, 2019
18 votes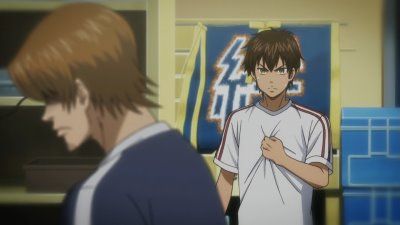 #18 - Seek Diamonds
Season 2 - Episode 51 - Aired Mar 28, 2016
It's the bottom of the ninth, and Seido leads 5-4. Furuya stands on the mound putting fear into Yakushi's batters with his pitch. This is the final moment. Seido is looking energetic with victory within reach. Coach Kataoka can't stay quiet either. Can Seido take the game?
25 votes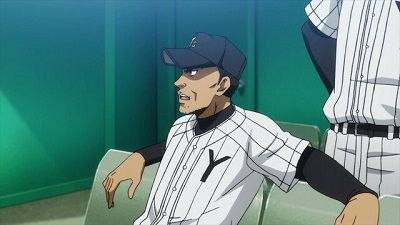 #19 - Beneath the Same Banner
Season 3 - Episode 26 - Aired Sep 24, 2019
18 votes
#21 - Under the Feet
Season 3 - Episode 47 - Aired Feb 25, 2020
15 votes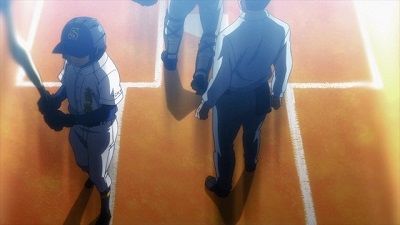 #22 - Only After You've Won
Season 3 - Episode 16 - Aired Jul 16, 2019
It's the spring tournament semifinal game against Ichidai. After saving his team with his perfect relief pitching, Sawamura is now the lead-off batter in the top of the sixth. Can Sawamura get on base and lead his team in a counterattack? Ichidai Third High's Amahisa's impeccable pitching hasn't allowed Seido a run since the second inning. Will the Seido batters support Sawamura and mount a comeback? Which team will advance to the final?
14 votes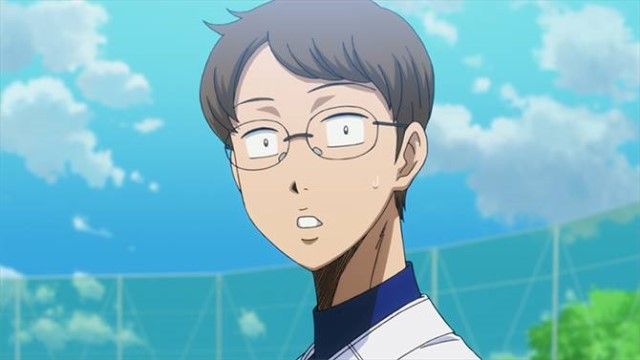 #24 - Self-Assertive
Season 3 - Episode 20 - Aired Aug 13, 2019
16 votes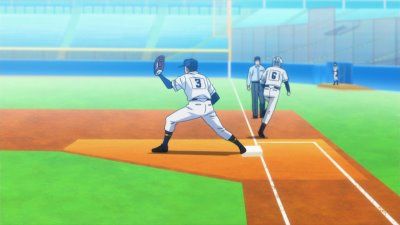 #25 - The World Beyond
Season 2 - Episode 35 - Aired Nov 30, 2015
Seiko Academy and Seidou High's match reach its conclusion. Seiko Academy is defeated and Seidou High advances to the finals.
21 votes
Writers:
Kenji Konuta

,
Takahiro Udagawa