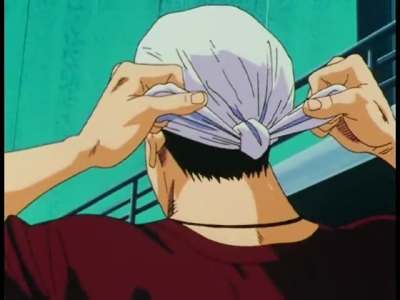 #1 - Baldy attacks back! 9.00
Season 1 - Episode 61
Sakuragi's new haircut was the news of the school the next day. During practice, he decided to work twice as hard in order to prevent another mistake like that happening again. When Mitsui was the one guarding Sakuragi, all of his weaknesses and shortcomings started showing.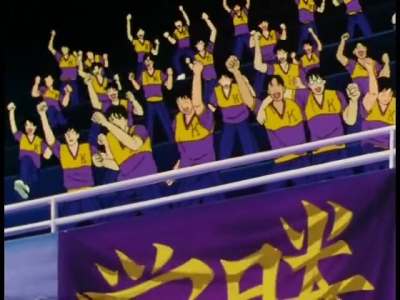 #2 - The final battle! 9.00
Season 1 - Episode 67
One of the more exciting matches in the tournament is about to start, as it's Ryonan vs. Shohoku. Though people have already been speculating Shohoku's chances of a victory, as their coach is absent, resting himself in the hospital.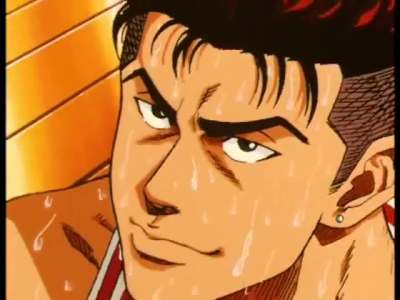 #3 - Last 10 Seconds! A Perfect Conclusion 8.88
Season 1 - Episode 59
The last ten seconds of the game are approaching, and Shohoku is only down by four. The one who'll decide this match will be Sakuragi.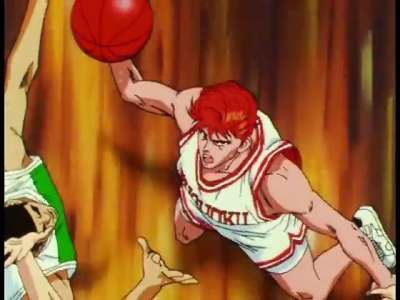 #4 - Hanamichi, Hot Dunk 8.71
Season 1 - Episode 46
Thanks to a basket from Rukawa, Shohoku has finally taken the lead in a critical time. Sakuragi, wanting to feel important, jumped up at the same time as two opposing Shoyo players as he was going for the dunk. It seems like Sakuragi's long desire to perform a slam dunk will be fulfilled.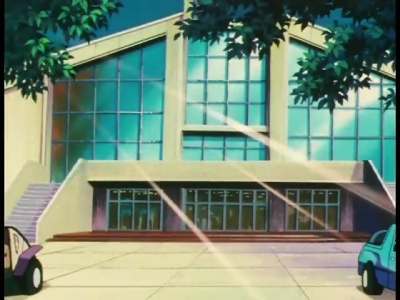 #5 - Challenge to the King 8.67
Season 1 - Episode 50
NA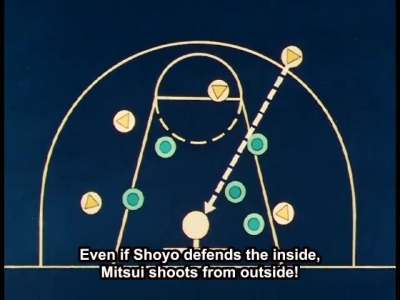 #6 - Hanamichi the Genius shows off! 8.60
Season 1 - Episode 40
With Mitsui's 3 point shot, Shohoku finally caught up with Shoyo. It seemed like Fujima had enough, but Hanagata asked him to trust him for a little while longer. Fujima made a good decision in trusting his star center, for Shoyo pulled away from Shohoku again, creating another 10 point deficit.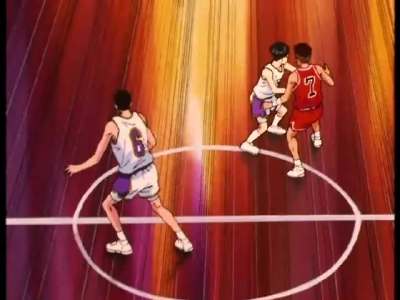 #7 - Stubborn Guys! 8.60
Season 1 - Episode 58
Shohoku and Kainan refuse to give up on each other with the match going back and forth like a see saw.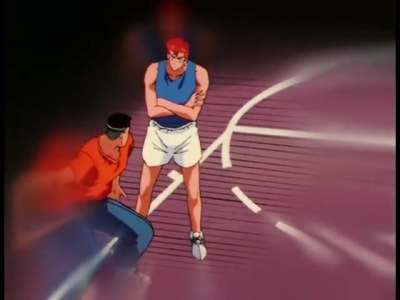 #8 - King Kong, Younger Brother 8.50
Season 1 - Episode 54
Sakuragi did a pretty good job of filling in for Akagi, though it was Rukawa who pushed Shohoku into a fierce comeback against Kainan. He single handedly brought Shohoku back within five points.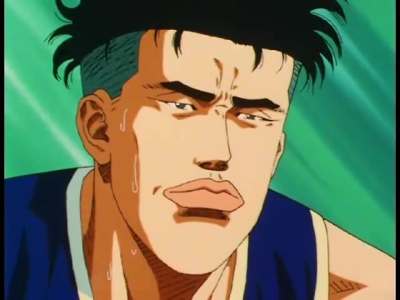 #9 - SLAM DUNK! 8.50
Season 1 - Episode 101
The battle between the combo team and Shohoku has reached its climax, and the one deciding its conclusion is Sakuragi with a Slam Dunk. Though Shohoku has more important things to look forward to, such as the Inter High Tournament.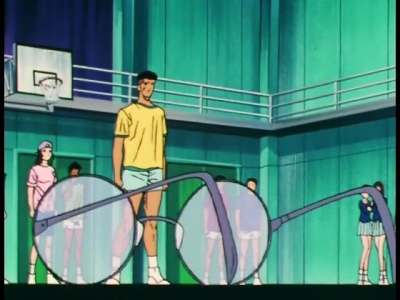 #10 - The Guy Who Wanted to Conquer the World 8.43
Season 1 - Episode 25
Mitsui and Tetsuo were defeated, but Mitsui still continued to fight. Though when Akagi enters, the atmosphere becomes dense. Akagi slaps Mitsui around. Kogure then informs everyone that Mitsui use to be an excellent basketball player, and was even on the team. Kogure then proceeds to tell the rise and downfall of Mitsui's basketball career.
#11 - To relieve guilt: Shave Head ?! 8.40
Season 1 - Episode 60
Sakuragi is in an emotional hangover after the events of the previous match, so in order to come to himself, he decides to change his appearance.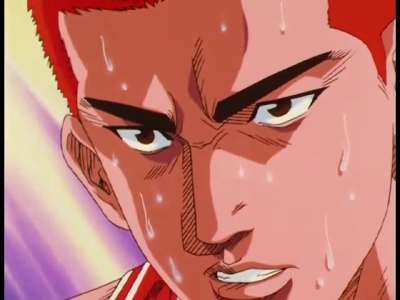 #12 - The greatest shame of one's life 8.40
Season 1 - Episode 72
Ryonan's offense was concentrated around Fukuda, who has been constantly defeating Sakuragi. He was forced to sit out, sulking to himself of being beaten fair and square. While Sakuragi was defeated, Shohoku wasn't, as Mitsui's three pointers pulled his team back within range of Ryonan.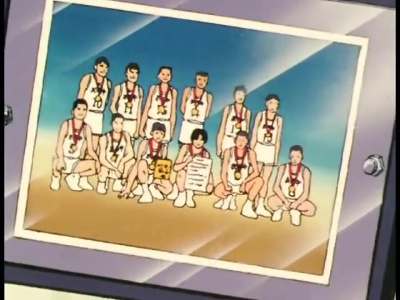 #13 - I Want to Play Basketball! 8.38
Season 1 - Episode 27
After suffering through his horrible injury, Mitsui quit on basketball. Though two years later, in his attempt to sabotage Shohoku from participating in the tournament, his feelings for the sport are growing stronger once again.
#14 - Lightning Flash Ryota! 8.33
Season 1 - Episode 39
With Rukawa taking the heat off of the rest of the team, Miyagi gets a chance to show off his skills as a point guard and his speed on the court.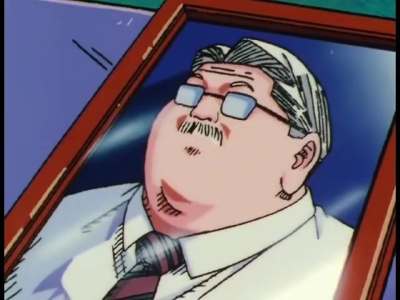 #15 - King Kong number two! 8.33
Season 1 - Episode 70
In order to make Akagi come back to his senses, Sakuragi pulls off his cocky routine that more than motivates him back into playing normally.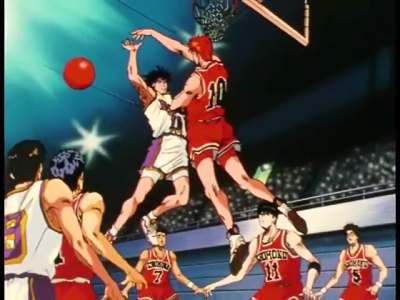 #16 - The One that Dominates the Game 8.33
Season 1 - Episode 55
Rukawa's strong performance made it seem like Shohoku has a chance of winning, but what got everyone's attention was when Akagi came back from the locker room.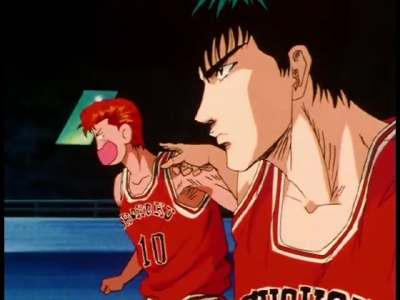 #17 - Outside Accounts!? Hanamichi at His Best! 8.29
Season 1 - Episode 51
The match between Shohoku and Kainan has been tight and intense all the way through, but it was Sakuragi who stood out the most with his cocky attitude and amazing athleticism. However, Kainan's coach is planning something to get Sakuragi off the court.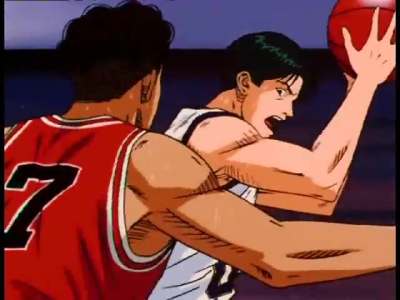 #18 - Win or Lose 8.29
Season 1 - Episode 84
Kogure's 3 pointer put Shohoku up, but Sendoh wouldn't let his team get defeated so easily.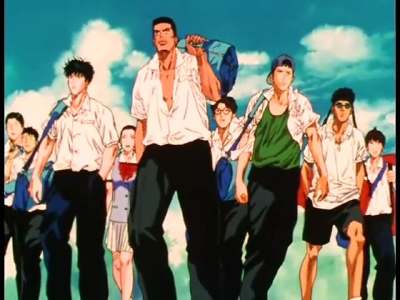 #19 - Mixed Feelings, Uozumi returns 8.29
Season 1 - Episode 97
When a couple of Shoyo players decided to give their goodlucks to Shohoku, Sakuragi comes up with a suggestion; a game against Shoyo and Ryonan!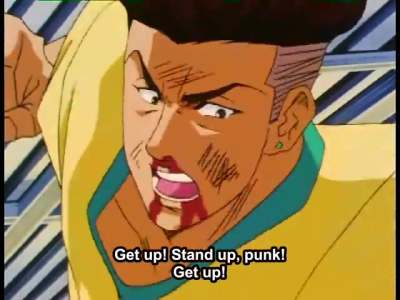 #20 - The Allies of Justice, Sakuragi's Army Visits 8.25
Season 1 - Episode 24
After Ayako was slapped by one of the invading students, Miyagi joined in the fight, as well as Rukawa. However, Tetsuo easily took both of them down. Sakuragi steps up to the plate, outnumbered. Things change when Sakuragi's friends appear in an unlikely fashion.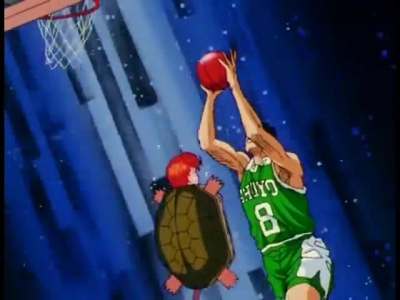 #21 - Imminent Walkout!? Hanamichi's Pinch 8.20
Season 1 - Episode 45
While Mitsui has increased his efficiency during the game, Sakuragi still faces the brink of being dismissed. After a few destructive words from Rukawa, Sakuragi is fueled with fire.
#22 - Sakuragi Hanamichi comes to rescue! 8.20
Season 1 - Episode 68
Due to Fukuda's terrible defense and Sakuragi's equally atrocious offense, Taoka thought it'd be a harmless idea to match Fukuda up with him. However, it seems that the entire gym was in for a surprise as Sakuragi showed off his jumper.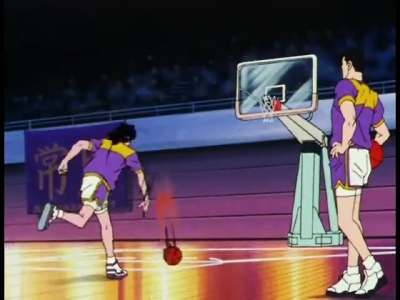 #23 - Ryonan's genius plan 8.20
Season 1 - Episode 63
The anticipated match up between two of the best teams in the region commences. One of the biggest surprises was how Sendoh was handling point guard duties, and was doing an efficient job of it with Ryonan getting a head start against Kainan.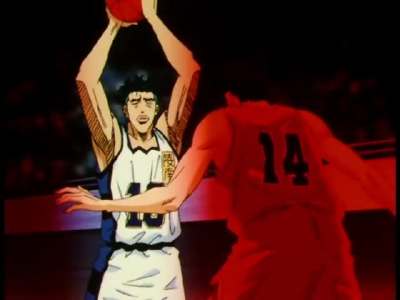 #24 - The feeling of victory 8.20
Season 1 - Episode 76
Uozumi gets a flashback of Coach Taoka's promise of bringing him to the national scene, but that promise is looking a little fuzzy with Shohoku dominating.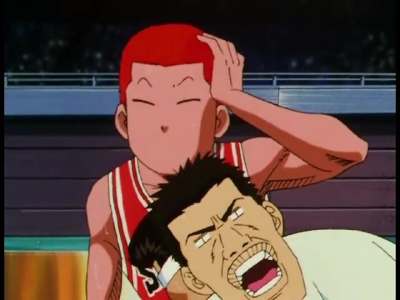 #25 - Gorilla revives! 8.17
Season 1 - Episode 71
It seems that things are back to normal psychologically for Shohoku as Sakuragi wasn't as raged as expected by his friends, and Akagi finally solved some internal problems. The true match is about to start.