The BEST Episodes of Slam Dunk
Every episode ever - ranked by fan votes!
Last Updated: Feb 27, 2020
Hanamichi Sakuragi, an entering Shohoku high school freshman, holds a record for being rejected by 50 girls during middle school. His nearly 2 meters height and bright red hair causes most students to write him off as a delinquent. One day, a girl named Haruko Akagi approaches Hanamichi without any fear. When she asks Hanamichi "do you like basketball?" Hanamichi falls head over heels for the girl of his dreams. Without missing a beat, Hanamichi tells her he loves basketball, and the two head to the gymnasium where Hanamichi learns about the slam dunk. He also learns of Rukawa, one of the country's top basketball prospects, also a freshman at Shohoku.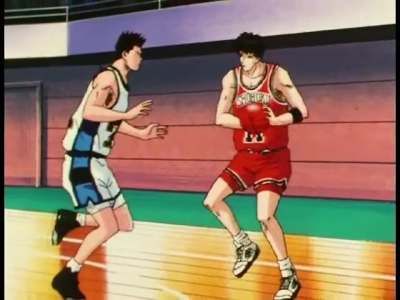 #1 - The most dangerous challenger!
Season 1 - Episode 74 - Aired Jul 15, 1995
With Rukawa and Sendoh at full strength against each other, they've both carried their teams, advancing point by point in hopes of defeating one another.
36 votes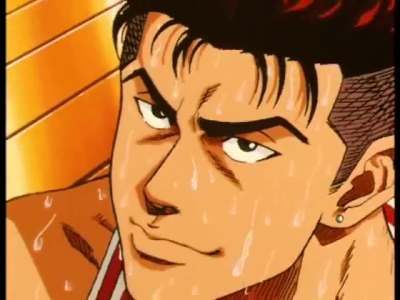 #2 - Last 10 Seconds! A Perfect Conclusion
Season 1 - Episode 59 - Aired Mar 11, 1995
The last ten seconds of the game are approaching, and Shohoku is only down by four. The one who'll decide this match will be Sakuragi.
40 votes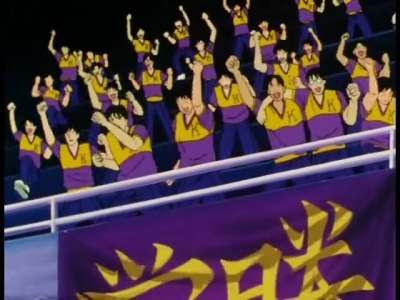 #3 - The final battle!
Season 1 - Episode 67 - Aired May 20, 1995
One of the more exciting matches in the tournament is about to start, as it's Ryonan vs. Shohoku. Though people have already been speculating Shohoku's chances of a victory, as their coach is absent, resting himself in the hospital.
36 votes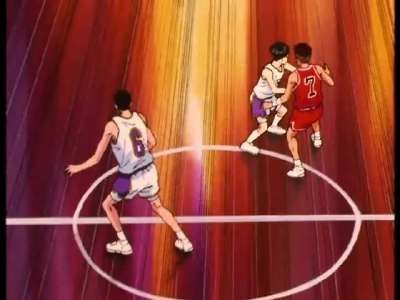 #4 - Stubborn Guys!
Season 1 - Episode 58 - Aired Mar 4, 1995
Shohoku and Kainan refuse to give up on each other with the match going back and forth like a see saw.
38 votes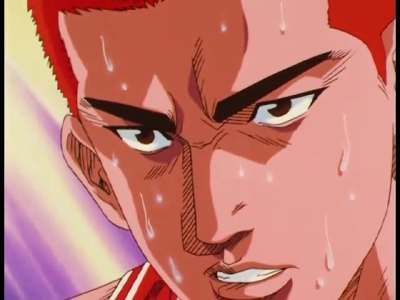 #5 - The greatest shame of one's life
Season 1 - Episode 72 - Aired Jul 1, 1995
Ryonan's offense was concentrated around Fukuda, who has been constantly defeating Sakuragi. He was forced to sit out, sulking to himself of being beaten fair and square. While Sakuragi was defeated, Shohoku wasn't, as Mitsui's three pointers pulled his team back within range of Ryonan.
37 votes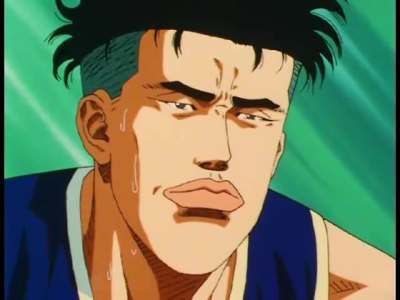 #6 - SLAM DUNK!
Season 1 - Episode 101 - Aired Mar 23, 1996
The battle between the combo team and Shohoku has reached its climax, and the one deciding its conclusion is Sakuragi with a Slam Dunk. Though Shohoku has more important things to look forward to, such as the Inter High Tournament.
41 votes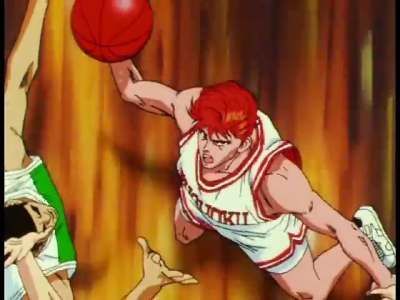 #7 - Hanamichi, Hot Dunk
Season 1 - Episode 46 - Aired Dec 3, 1994
Thanks to a basket from Rukawa, Shohoku has finally taken the lead in a critical time. Sakuragi, wanting to feel important, jumped up at the same time as two opposing Shoyo players as he was going for the dunk. It seems like Sakuragi's long desire to perform a slam dunk will be fulfilled.
40 votes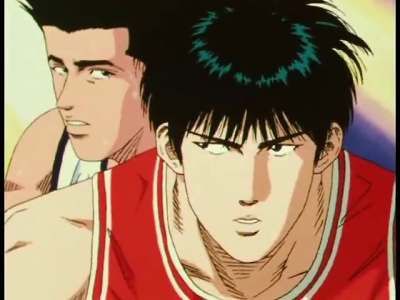 #8 - Sakuragi Hanamichi comes to rescue!
Season 1 - Episode 68 - Aired May 27, 1995
Due to Fukuda's terrible defense and Sakuragi's equally atrocious offense, Taoka thought it'd be a harmless idea to match Fukuda up with him. However, it seems that the entire gym was in for a surprise as Sakuragi showed off his jumper.
37 votes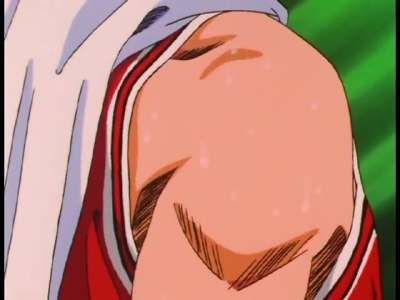 #9 - Amateur Sakuragi Hanamichi shows off!
Season 1 - Episode 82 - Aired Oct 21, 1995
Mitsui collapsed due to exhaustion, and while his lost presence was dire for Shohoku, they remained formidable behind Sakuragi's strong play.
38 votes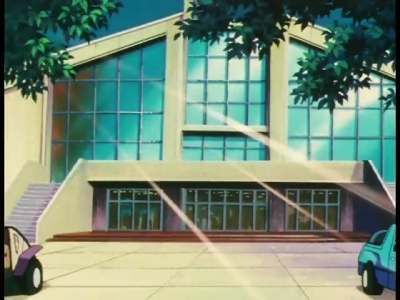 #10 - Challenge to the King
Season 1 - Episode 50 - Aired Jan 7, 1995
NA
39 votes
#11 - Baldy attacks back!
Season 1 - Episode 61 - Aired Mar 25, 1995
Sakuragi's new haircut was the news of the school the next day. During practice, he decided to work twice as hard in order to prevent another mistake like that happening again. When Mitsui was the one guarding Sakuragi, all of his weaknesses and shortcomings started showing.
39 votes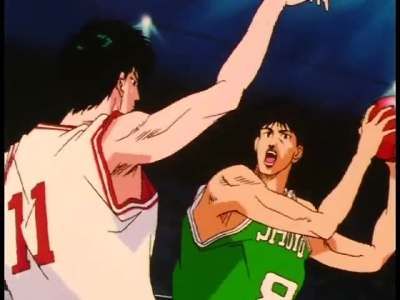 #12 - Shoyo Coach Enters the Court
Season 1 - Episode 41 - Aired Oct 14, 1994
Driven hard by by Rukawa's offense and Sakuragi's rebounding, Fujima comes off the bench to lead his team to victory.
37 votes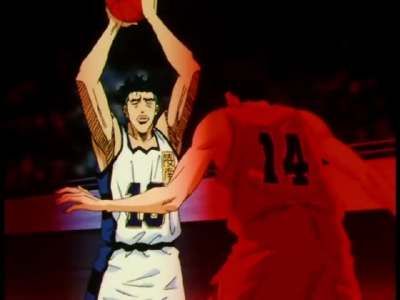 #13 - The feeling of victory
Season 1 - Episode 76 - Aired Aug 5, 1995
Uozumi gets a flashback of Coach Taoka's promise of bringing him to the national scene, but that promise is looking a little fuzzy with Shohoku dominating.
37 votes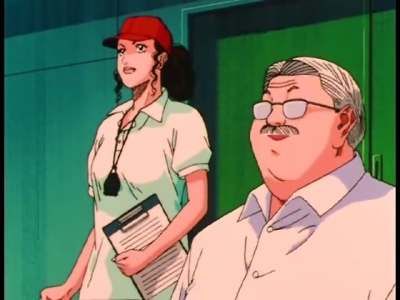 #14 - Rukawa Kaede's spirit
Season 1 - Episode 89 - Aired Dec 9, 1995
Understanding Anzai's words, Rukawa immediately makes it his goal to become the best player in Japan, even taking it at a higher level during practice against his own teammates.
37 votes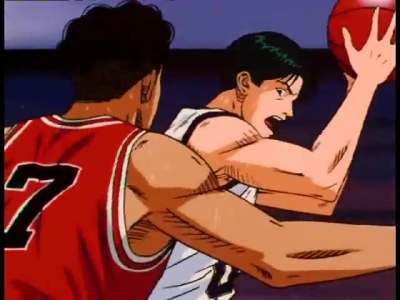 #15 - Win or Lose
Season 1 - Episode 84 - Aired Nov 4, 1995
Kogure's 3 pointer put Shohoku up, but Sendoh wouldn't let his team get defeated so easily.
40 votes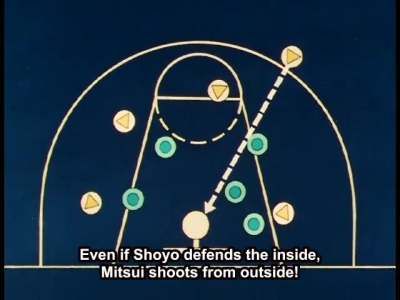 #16 - Hanamichi the Genius shows off!
Season 1 - Episode 40 - Aired Oct 1, 1994
With Mitsui's 3 point shot, Shohoku finally caught up with Shoyo. It seemed like Fujima had enough, but Hanagata asked him to trust him for a little while longer. Fujima made a good decision in trusting his star center, for Shoyo pulled away from Shohoku again, creating another 10 point deficit.
38 votes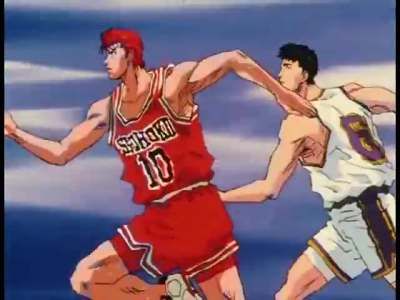 #17 - Anzai, Bet on Victory!
Season 1 - Episode 57 - Aired Feb 25, 1995
Anzai formulated a plan to destroy Kainan's formidable backcourt combo of Jin and Maki by playing zone defense, and their offense started crumbling. Sakuragi, when shooting from the free throw line, decided to shoot it differently by throwing up a granny shot.
38 votes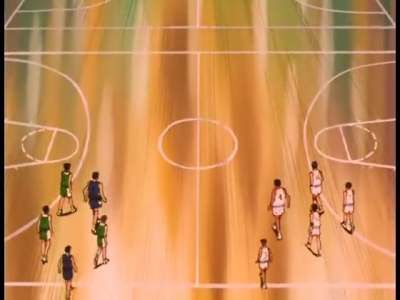 #18 - Shohoku vs. Shoyo/Ryonan
Season 1 - Episode 98 - Aired Feb 24, 1996
Rukawa garnered all the attention with his strong start to the game, but it was Sendoh who soon stole that spotlight when he entered the gym in his fishing clothes.
38 votes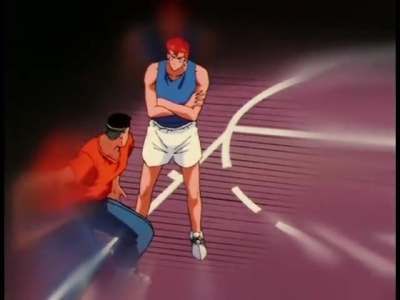 #19 - King Kong, Younger Brother
Season 1 - Episode 54 - Aired Feb 4, 1995
Sakuragi did a pretty good job of filling in for Akagi, though it was Rukawa who pushed Shohoku into a fierce comeback against Kainan. He single handedly brought Shohoku back within five points.
41 votes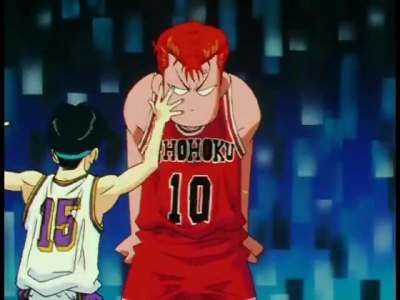 #20 - Sakuragi's Confinement's Secret Weapon
Season 1 - Episode 52 - Aired Jan 21, 1995
Takato seemed to have devised the perfect plan to counter-attack against Sakuragi, which is sending in the extremely small and weak Miyamasu. In an unbelievable turn around, the plan worked in which Sakuragi was horrible embarassed, allowing Kainan to widen the gap. Rukawa however, seems to be heating up.
39 votes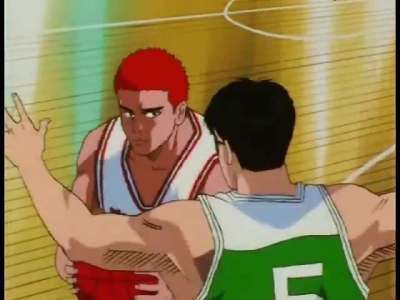 #21 - The one who brought forth a miracle - Sakuragi!
Season 1 - Episode 100 - Aired Mar 9, 1996
Fujima starts passing more and shooting less 3 pointers, giving hims teammates more open looks and easy opportunities to score. But is it enough to overcome Shohoku?
39 votes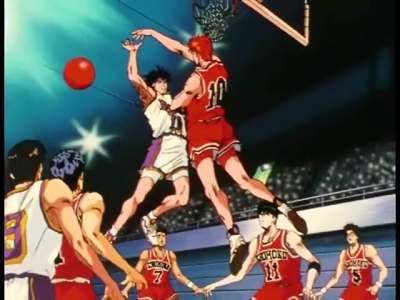 #22 - The One that Dominates the Game
Season 1 - Episode 55 - Aired Feb 11, 1995
Rukawa's strong performance made it seem like Shohoku has a chance of winning, but what got everyone's attention was when Akagi came back from the locker room.
39 votes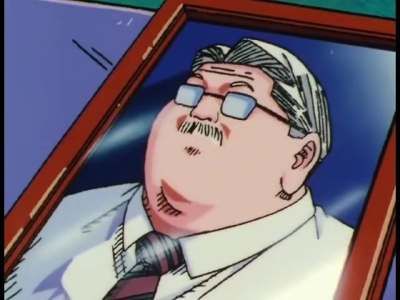 #23 - King Kong number two!
Season 1 - Episode 70 - Aired Jun 10, 1995
In order to make Akagi come back to his senses, Sakuragi pulls off his cocky routine that more than motivates him back into playing normally.
39 votes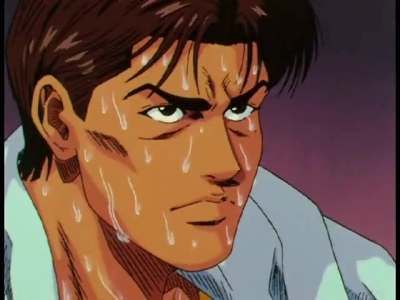 #24 - Sendoh's scheme
Season 1 - Episode 66 - Aired May 13, 1995
Shohoku's representatives rush to Anzai's aid, and are surprised at how efficiently Sakuragi acquired a doctor. Meanwhile, Kainan was too strong for Ryonan and Sendoh to handle. They'll have to do better now that they're up against Shohoku.
37 votes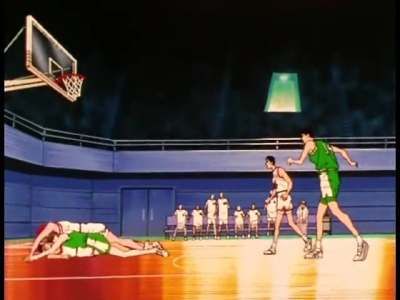 #25 - Shoyo Ace Fujima's Real Ability
Season 1 - Episode 42 - Aired Oct 15, 1994
Fujima is leading a strong charge for Shoyo against Shohoku, taking the lead once again. Though Shohoku has other problems besides Fujima; Mitsui is already very tired. Will Kogure be able to take his place?
38 votes