The Best Episodes of Major
Last Updated: Apr 9, 2019
Major is a drama about emotional joy and heartbeak on the baseball diamond. As father, son and teacher (now turned Goro's mom since his first mom's death). More than ever these three will be closer than ever to becoming a complete family. Until an unthinkable tragic event visits the family in a harsh way. Now, Momoko Hoshino (Goro's new mom) and Goro will have to make their dreams come true and reach for the victory in the baseball scene. To make that happen, Goro trains everytime to live up to his father's legacy. And he also forms a new team of little leaguers. Called; The Dolphins. Which he pitches for the team. Emotions of joy and sadness, victory and defeat will now play a part in Goro's everyday training and game as he plays for the Dolphins and eventually steps into the majors.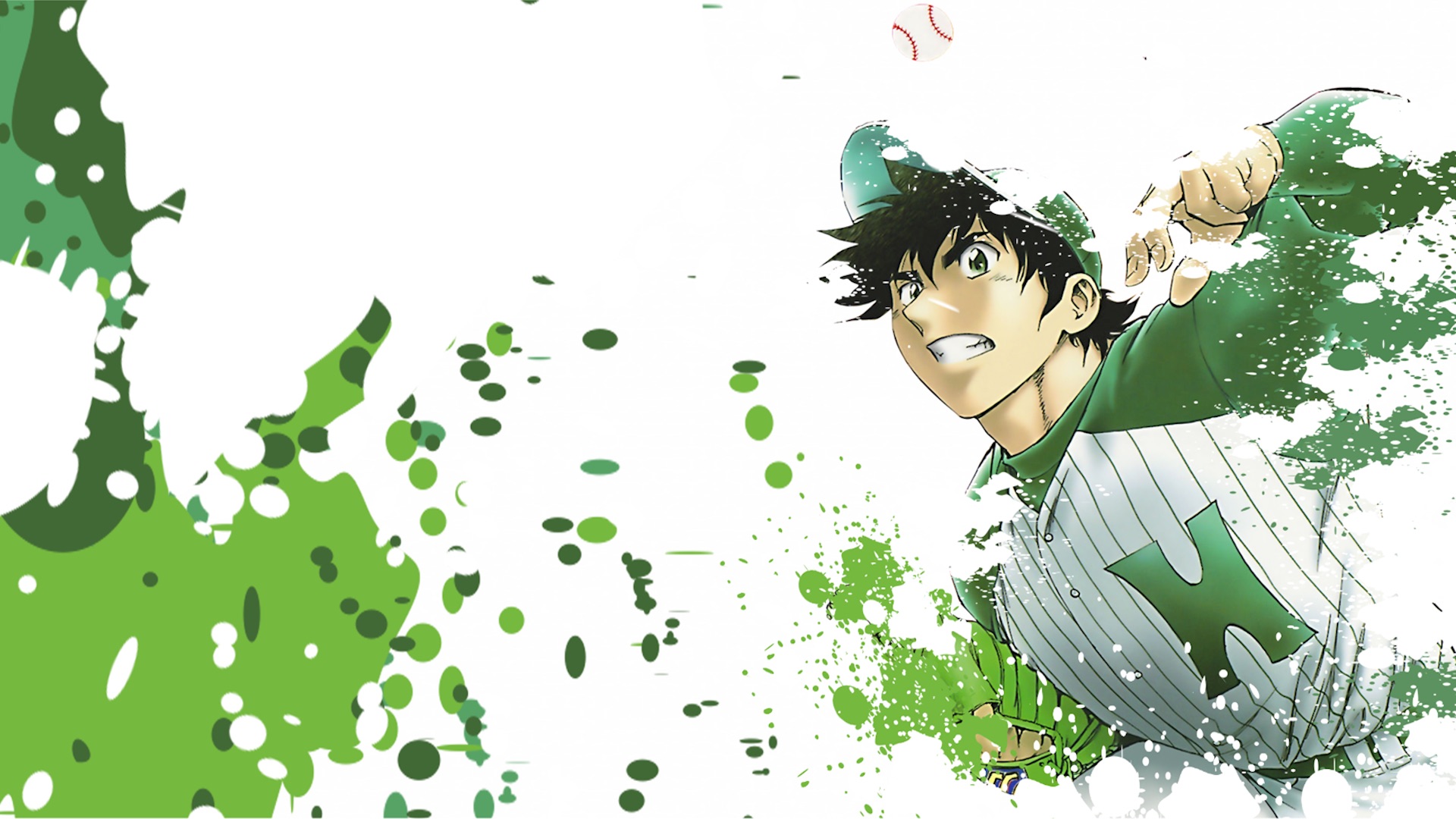 #1 - Beyond Capability
Season 6 - Episode 23
Keene's two run homer has tied the game 8-8. Thanks to Boston winning the wild card only the winner of Minnesota/ Indiana will advance. With extra innings looming Goro decides to risk his health to do all he can to help the Hornets advance to the playoffs, but exactly how long will he be able to endure the low blood circulation before the pain sets in?
6 votes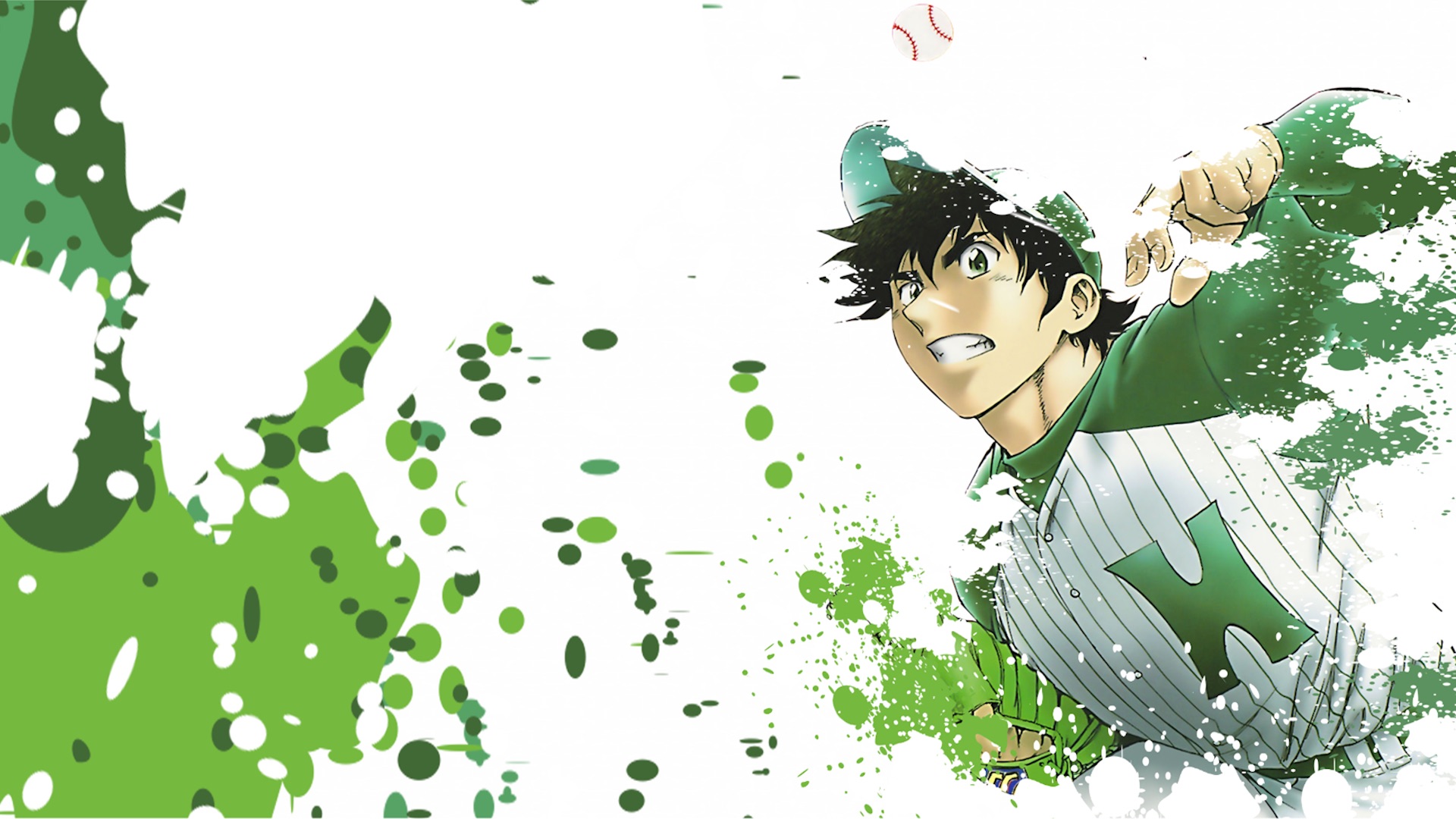 #2 - With Tenacity Towards Glory
Season 6 - Episode 24
Goro's circulatory problems ahve been revealed and he is forced to watch the Playoffs from the hospital. How far will the Hornets advance in the playoffs without him? Meanwhile Buffalo and Texas meet in the first round of the playoffs, but will Gibson Junior be able to defeat his father Gibson this time around?
6 votes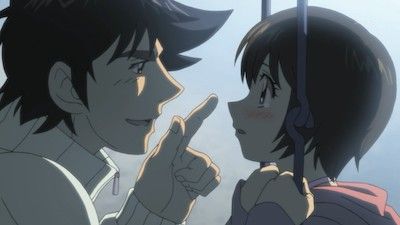 #3 - To the Future
Season 6 - Episode 25
In the final episode of Major Goro is followed to Japan by Sophia who hopes to steal him away from Shimizu as well as keep an eye on his rehab. Shimizu and Sophia don't have the closest feelings for each other, but they realize that only one of them can win. While in Japan Goro is visited by Toshi, and the two contemplate how they can become a tandem in the Major Leagues. Goro makes his final decision. A few seasons pass by. Goro is back as the closer for the Hornets. Watts is his set up man. Toshi is the catcher, and the World Series features the Hornets against the Raiders. The Raiders have only continued to improve as they acquired Keene from the Hornets and now have a pitching coach named Joe Gibson. Mayumura is their closer. The Hornets lead by one run, and Goro is on the mound facing Gibson Junior. Clips are shown of all the stars in Major, including their final outcomes. The final episode has arrived, but it's one you won't want to miss.
6 votes
Buy on iTunes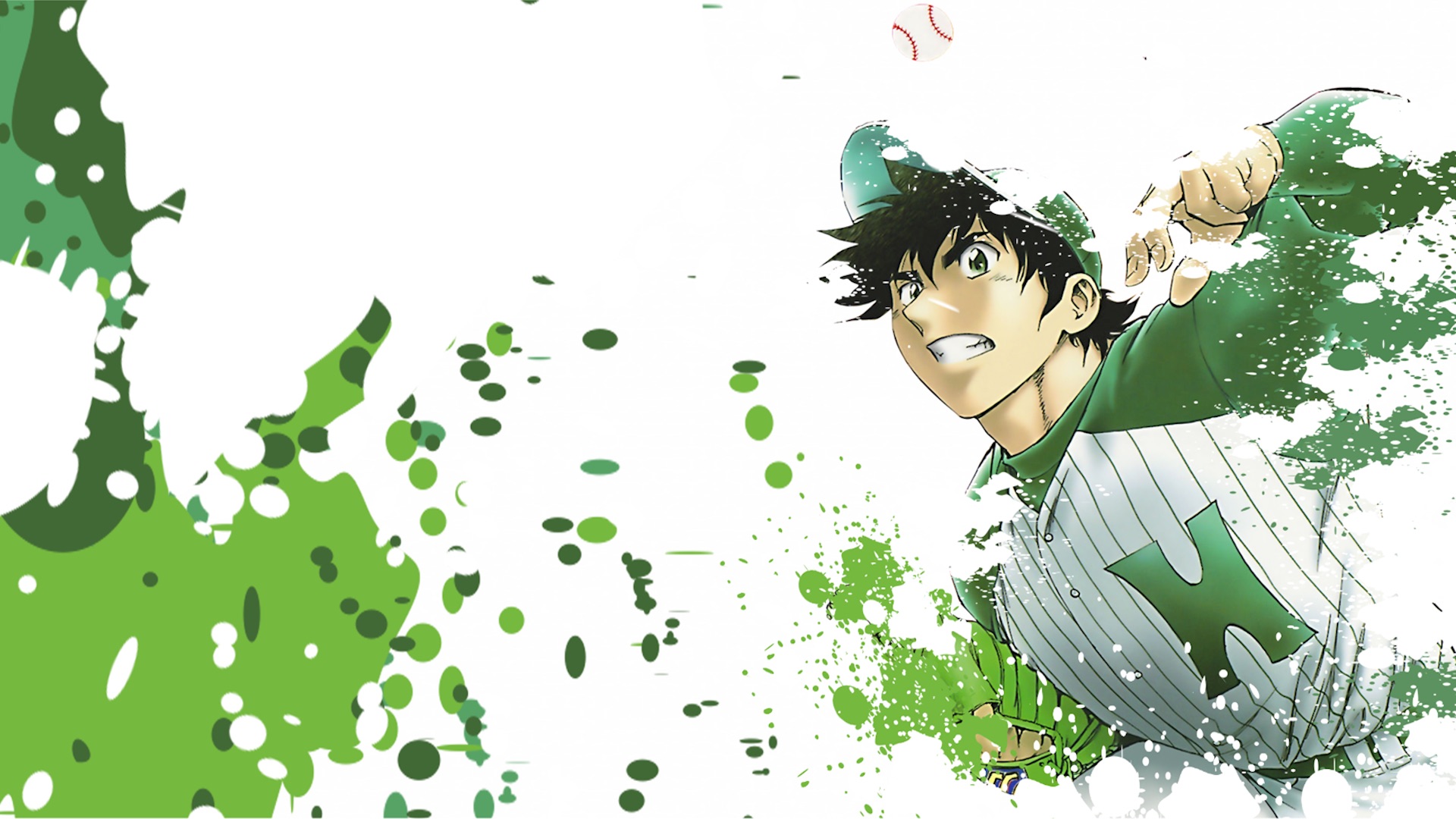 #4 - Different?!
Season 6 - Episode 18
The roster's are expanded as the season nears its end, and Kellogg is brought up from the Bats to the Hornets. Goro is excited to see some of his old teammates being promoted and getting a chance to play with them once more, but what will happen will he learns that Kellogg is seriously thinking of retirement?
4 votes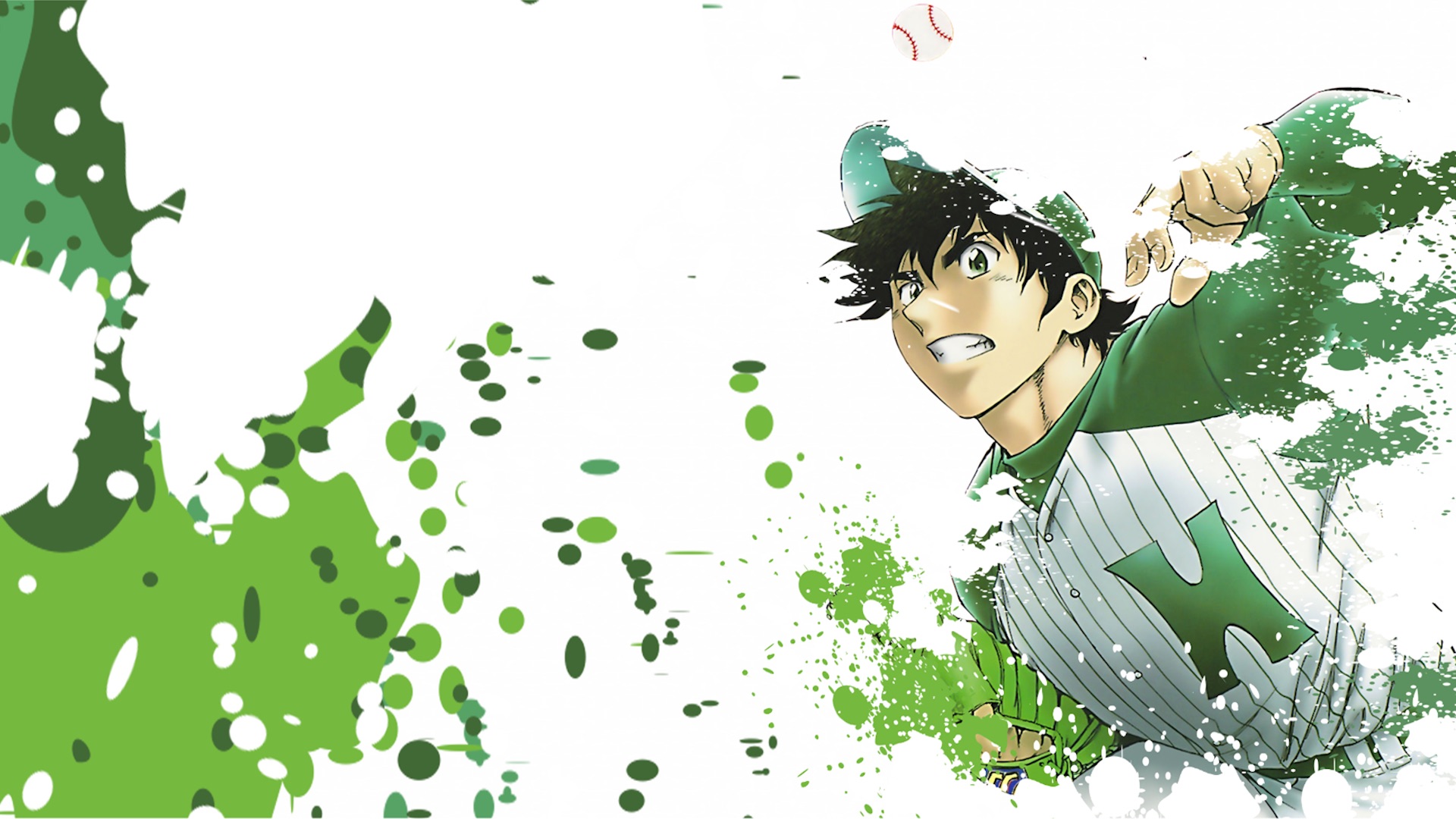 #5 - Ace Full of Injuries
Season 3 - Episode 25
7 votes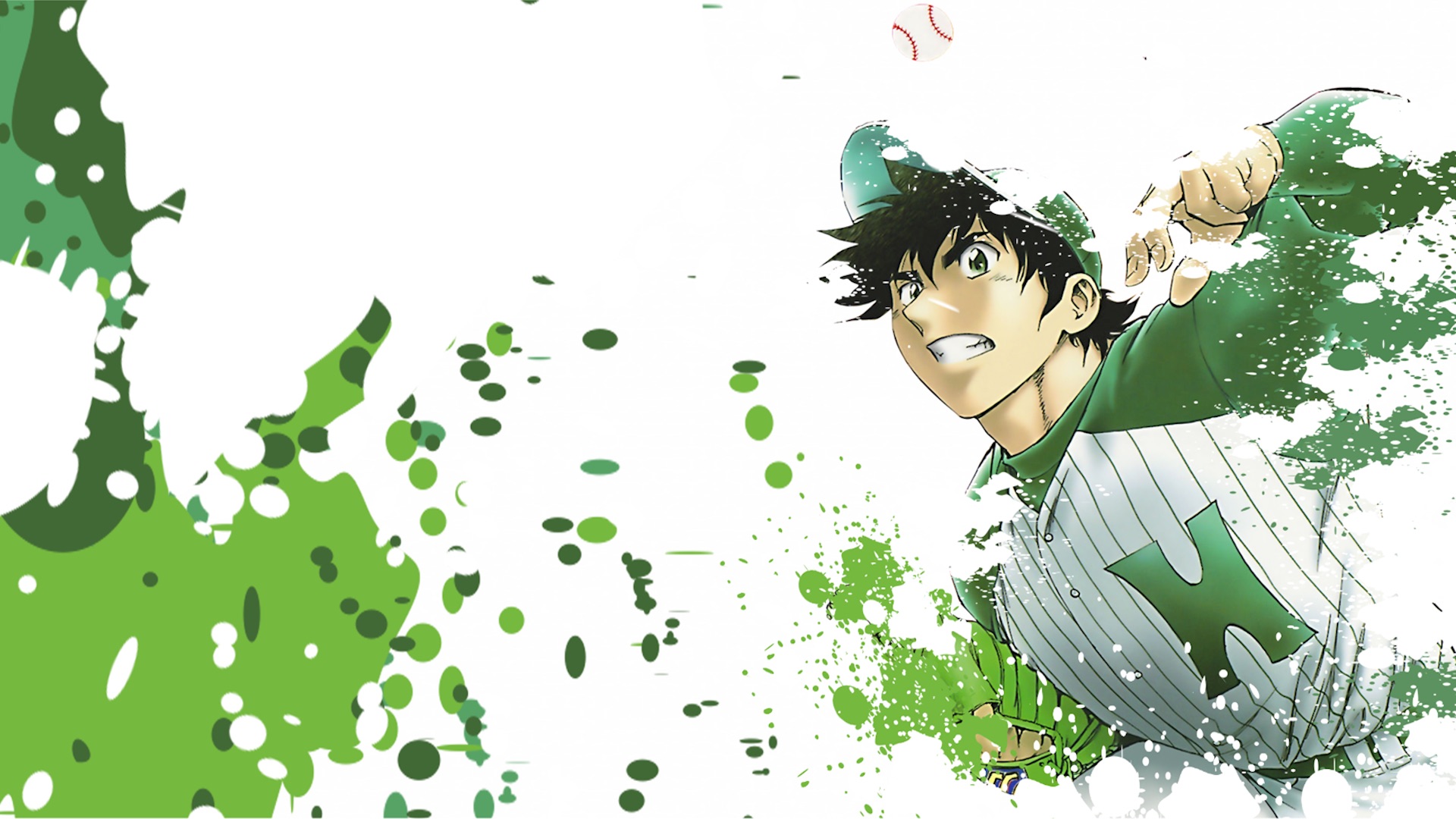 #6 - Towards Your Dreams
Season 3 - Episode 26
7 votes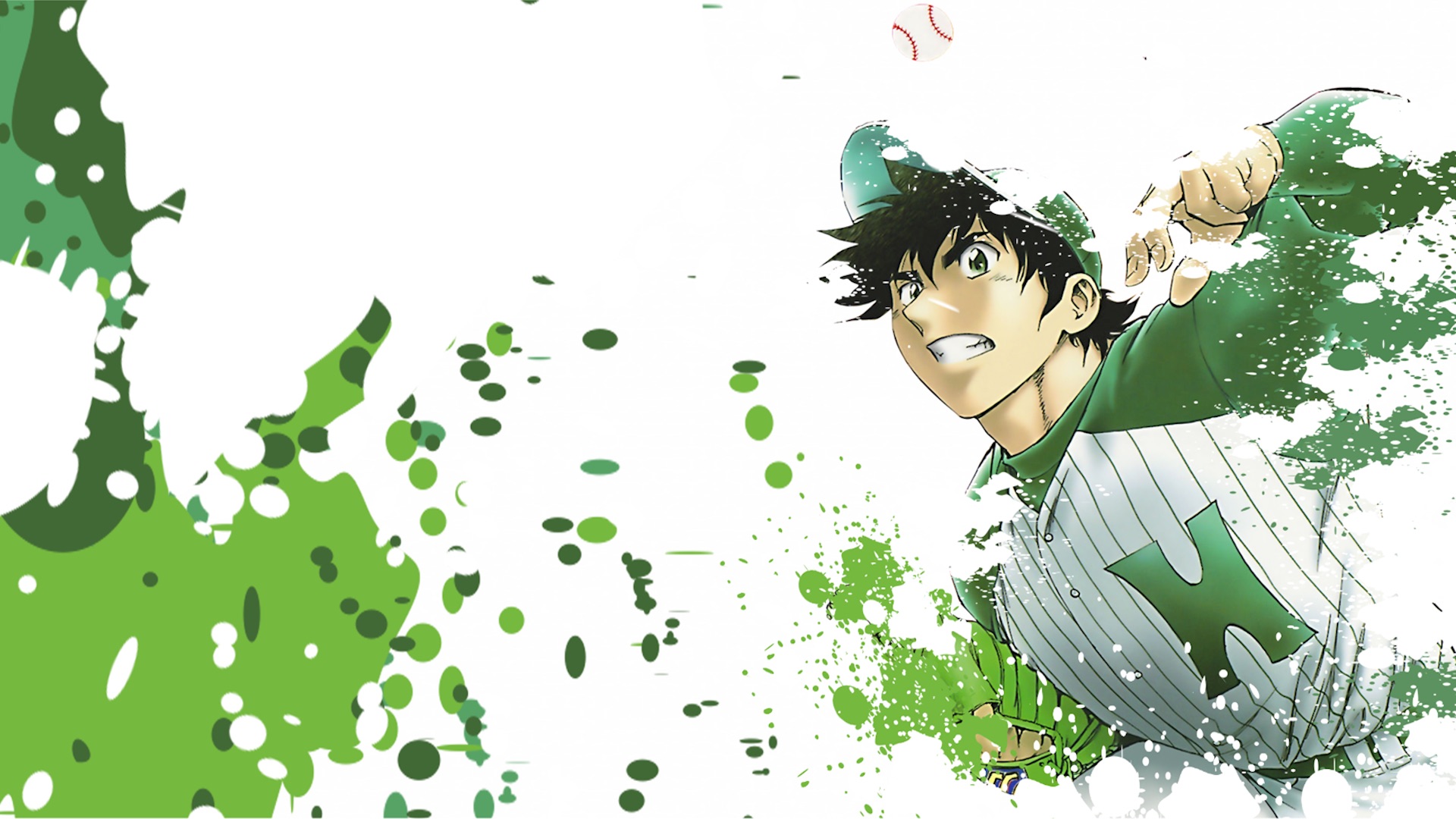 #7 - That`s Not Being a Man!!
Season 5 - Episode 11
Tendo is demoted from being the closer for Japan and is replaced by Goro. Tendo is upset that he has been replaced, but both Goro and the Japanese manager realize Tendo has an arm injury that hasn't healed and can place him in danger. Still, the manager is determined to show his trust in Tendo and places him into the game against Korea as the set-up man. Will Tendo willingly end the game on his own and acknowledge his injury, or will Tendo's pride knock Team Japan into an elimination game against the Dominican Republic?
5 votes
Buy on iTunes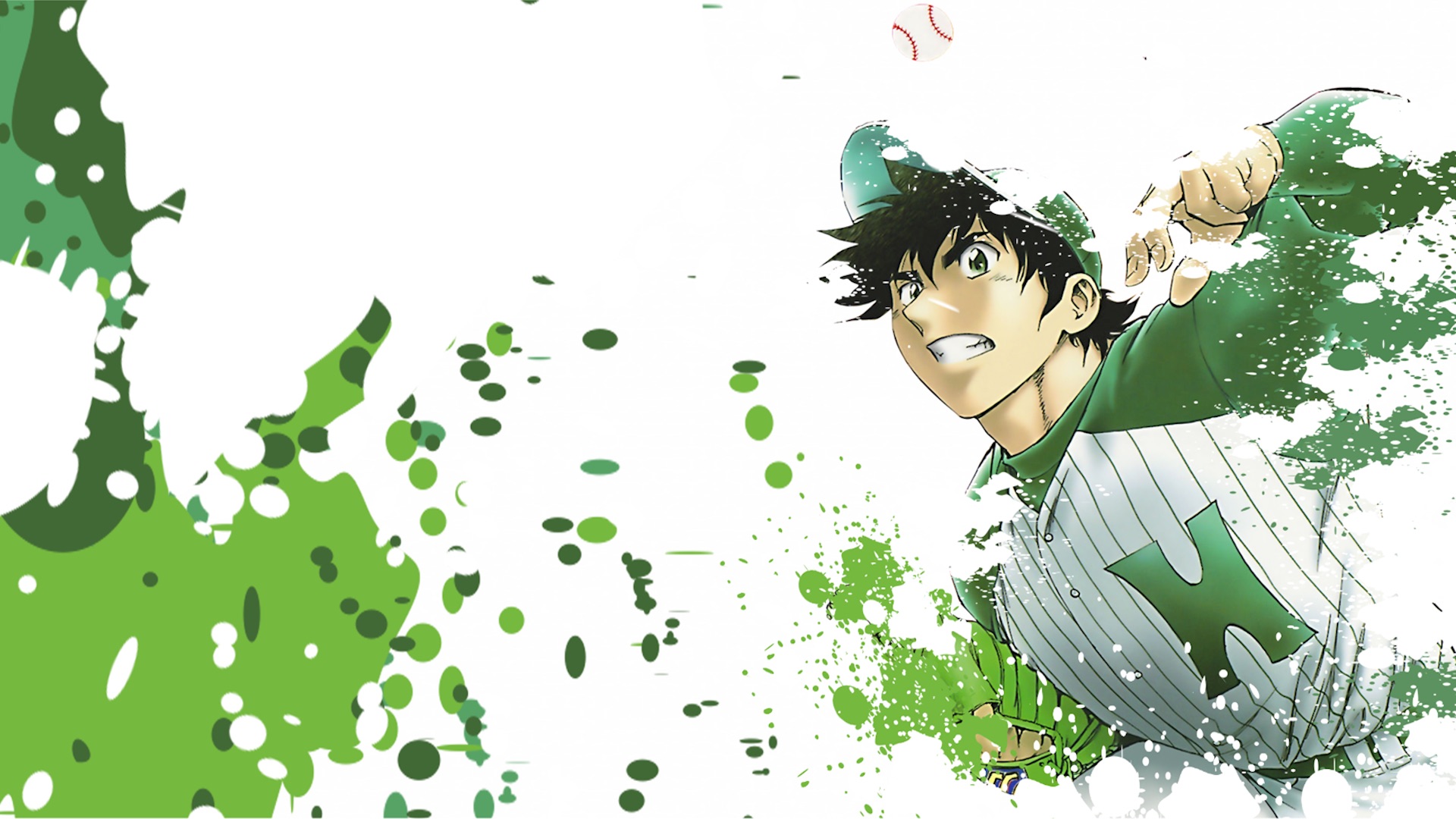 #8 - Fully Back on the Mound
Season 6 - Episode 9
During the All-Star Game Break Dr. Oliver calls up Goro and asks him to come to Nashville. Goro is shocked to learn that Gibson hasn't gone back to retirement after giving up a grand slam to Goro. Instead he is pitching for the AA Nashville Bulls. Dr. Oliver reveals that Goro was sent to him by the Hornets at the request of Gibson himself, who was a former patient of Oliver's. Seeing Gibson continues to pitch due to his love of the game and after learning Gibson wants to face Goro again, Goro is finally able to find the goal he is searching for.
5 votes
Buy on iTunes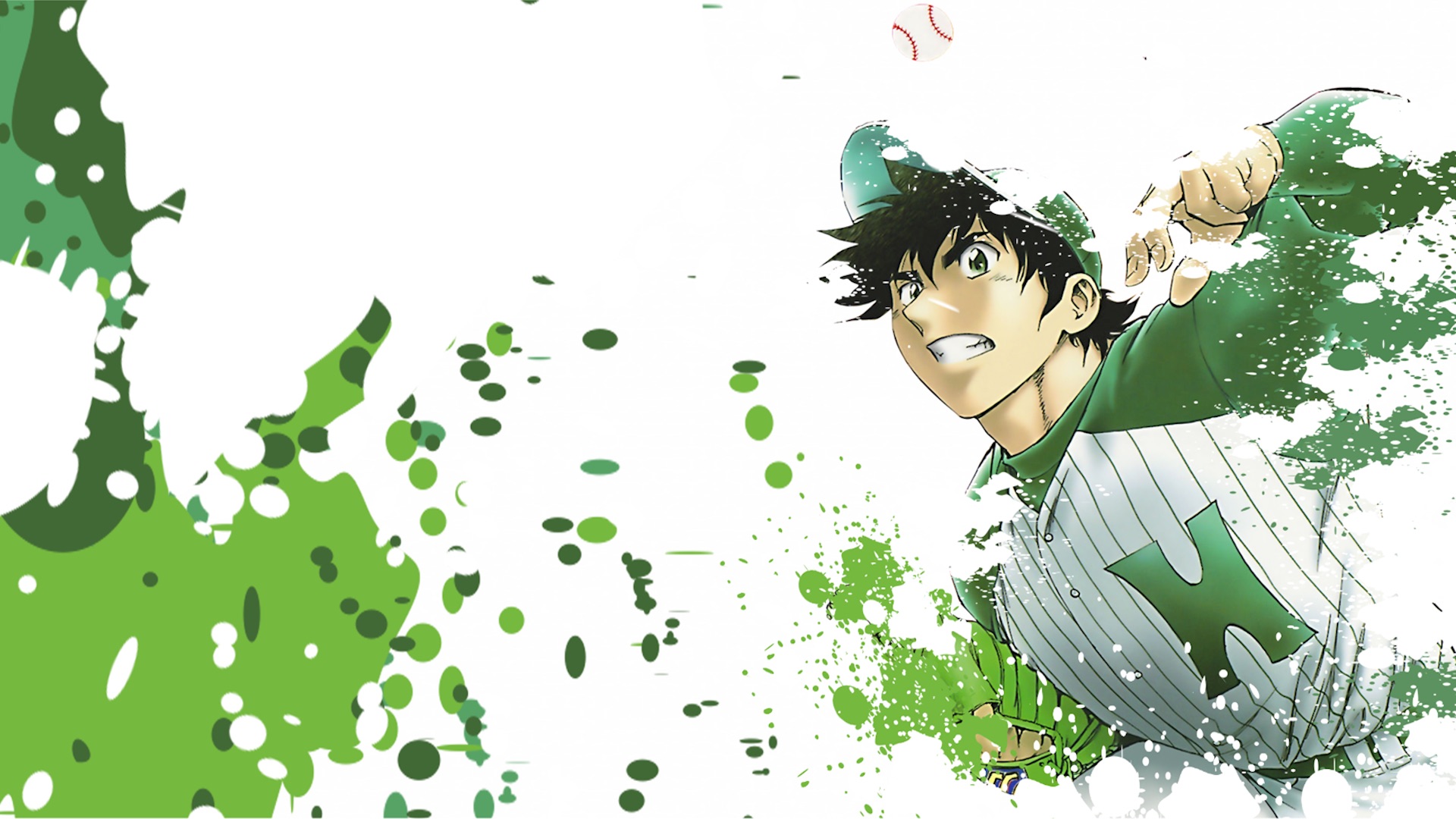 #9 - An Oath
Season 4 - Episode 26
Goro's efforts send the game into the 10th inning, and a surprise awaits everyone when Goro manages to hit a homerun and put the Bats up 4 to 3. The bottom of the 10th quickly begins with the Bats getting two outs, but the Falcons aren't dead quite yet as they follow up with two consecutive hits leading to a showdown between Goro and Junior to decide the game. Goro calls for the walk, but every fielder on the Bats comes and talks him out of it. Goro winds up despite the runners being on base and allows them to steal second and third. Now any hit will win the game for the Falcons, but Goro's pitches continue to speed up. In the end Goro pitches a 102 mph fastball to Junior which shatters Juniors bats, and the Bats win the championship. After the game Junior asks for directions to Honda's grave. Goro tells him to forget it, instead saying he'll tell him himself. The two commit to face each other as often as possible in the Majors, and Gibson congratulates the two for their great showdown but informs them they won't get past him and the other Major Leaguers so easily.
6 votes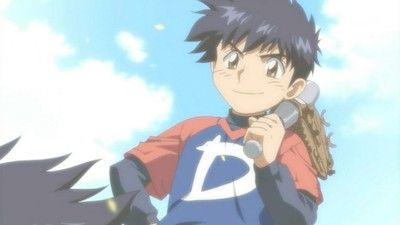 #10 - The Road to Tomorrow
Season 5 - Episode 25
Goro uses the excuse that he's tired from the tournament to explain coming back to Japan, but Shigeno thinks Goro's attitude is disgracing the game. Shingo admits he has decided to continue playing Little League Baseball so he can have a dream to get better, but Goro decides to go to his room instead. The next day the old gang decides they should get together and play baseball for fun because of the way Goro inspired all of them. Shimizu thinks of declining, but instead she invites Goro to the field hoping that watching the game will make him want to play again. As Goro watches he remembers the main reason he played while he was younger was for fun. The gang is shocked to see him there, but they let him join in. After the game ends Goro returns home, gets his bag, and says he is headed back to Florida to become a Major League Player. The episode ends with Goro throwing his first pitches as an official Major Leaguer.
6 votes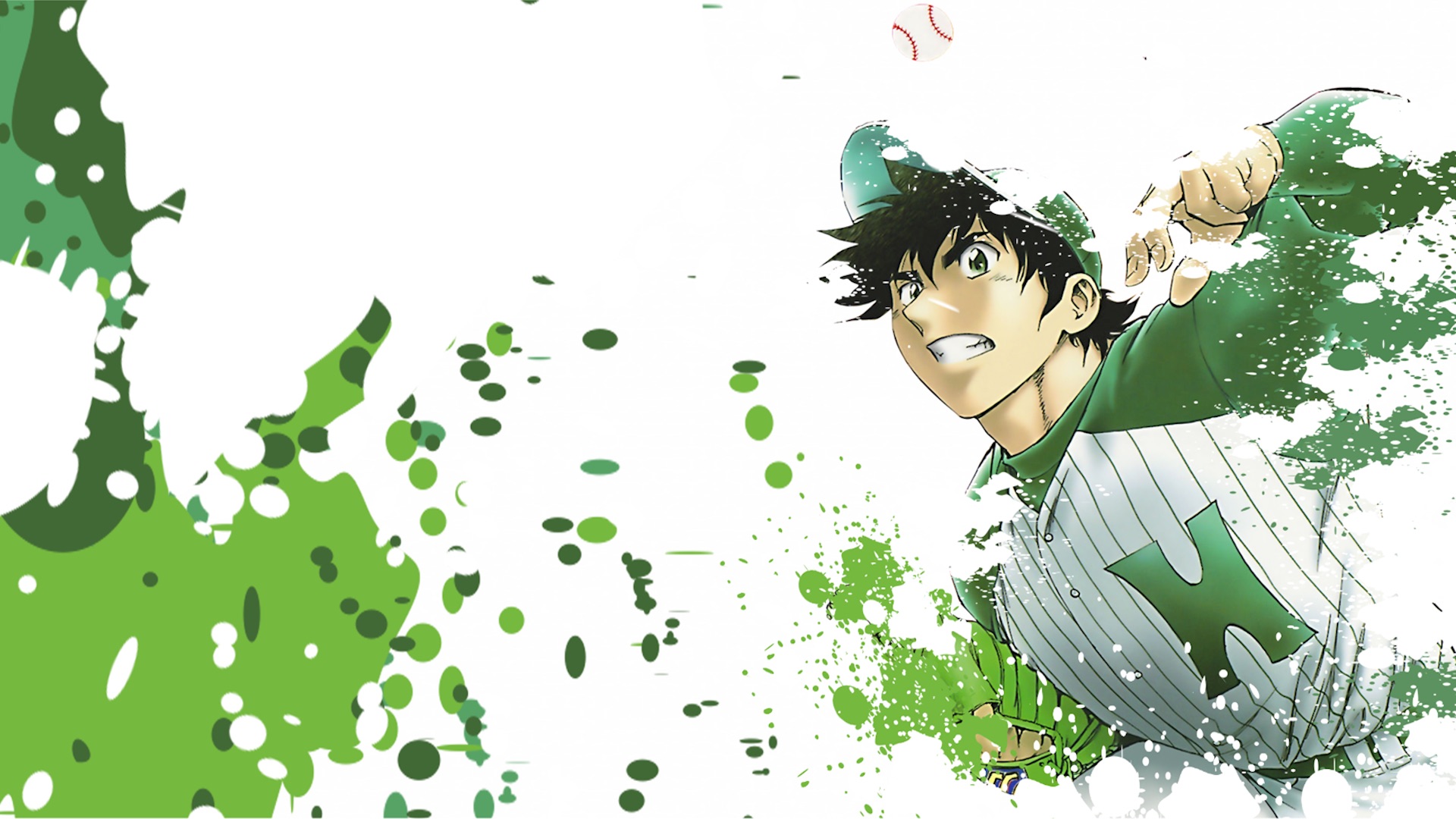 #11 - Don't Give Up!
Season 6 - Episode 21
The presuure is on. The Coyotes and the Hornets are tied for the divisional lead going into the final game of the regular season. Only the winner will make the playoffs. All the Hornets fans are hoping for their first divisional title in 25 years, but the pressure is getting to the Hornets players in the forms of multiple hits. Now Goro and Watts must put aside their injuries and risk their careers to help the Hornets win, but will the Hornets be able to do so?
6 votes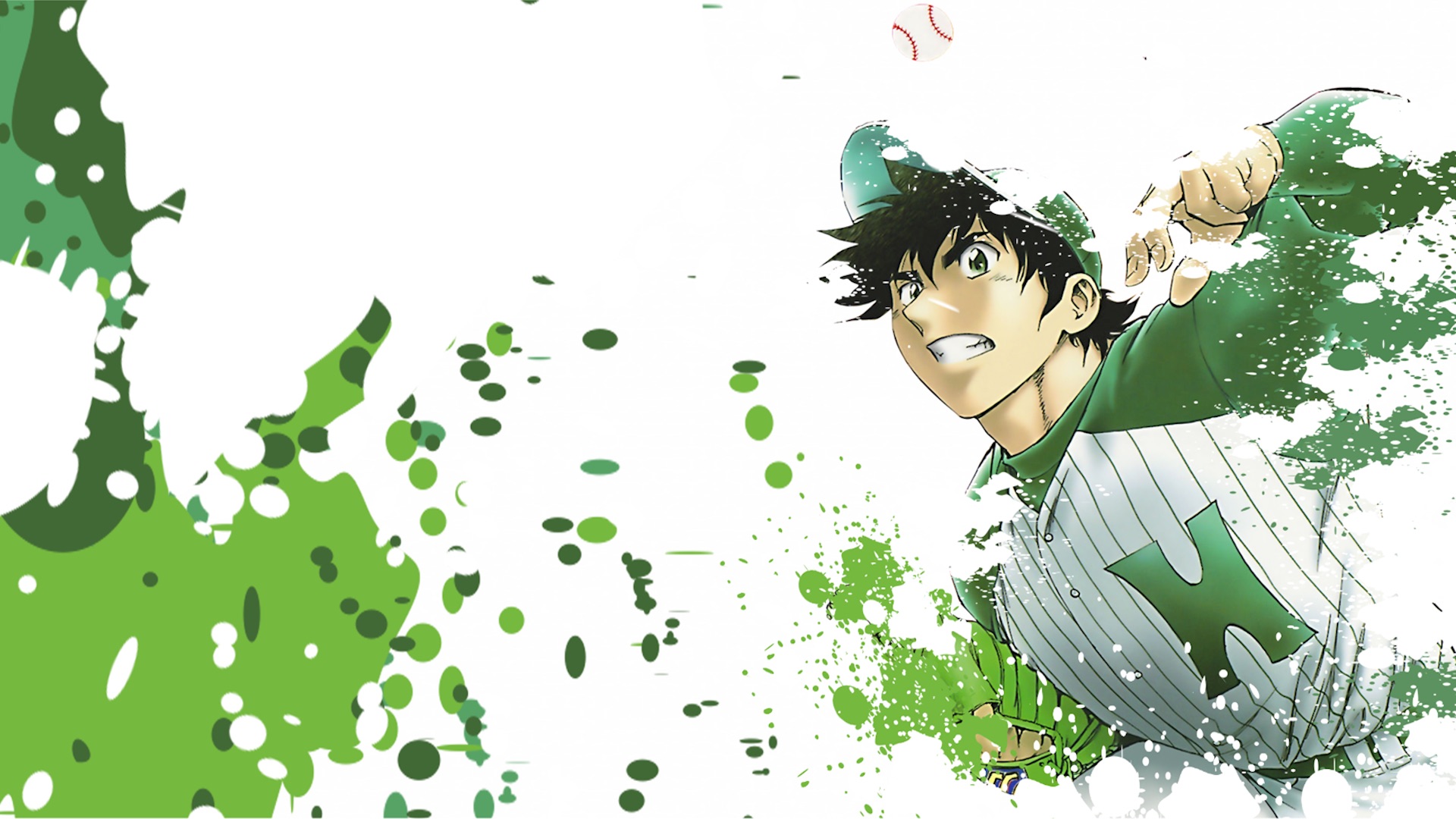 #12 - Remaining Opportunity
Season 6 - Episode 22
It's in the eighth inning of the Division Championship game. The Hornets trail 8-6, but thanks to the rally in the seventh they have brought out Goro. With Watts out, Silva hurting, and Goro's poor circulation being unknown, both the Coyotes and Hornets will give it their all to see which side will prevail in what could be the final showdown.
6 votes
Watch on Amazon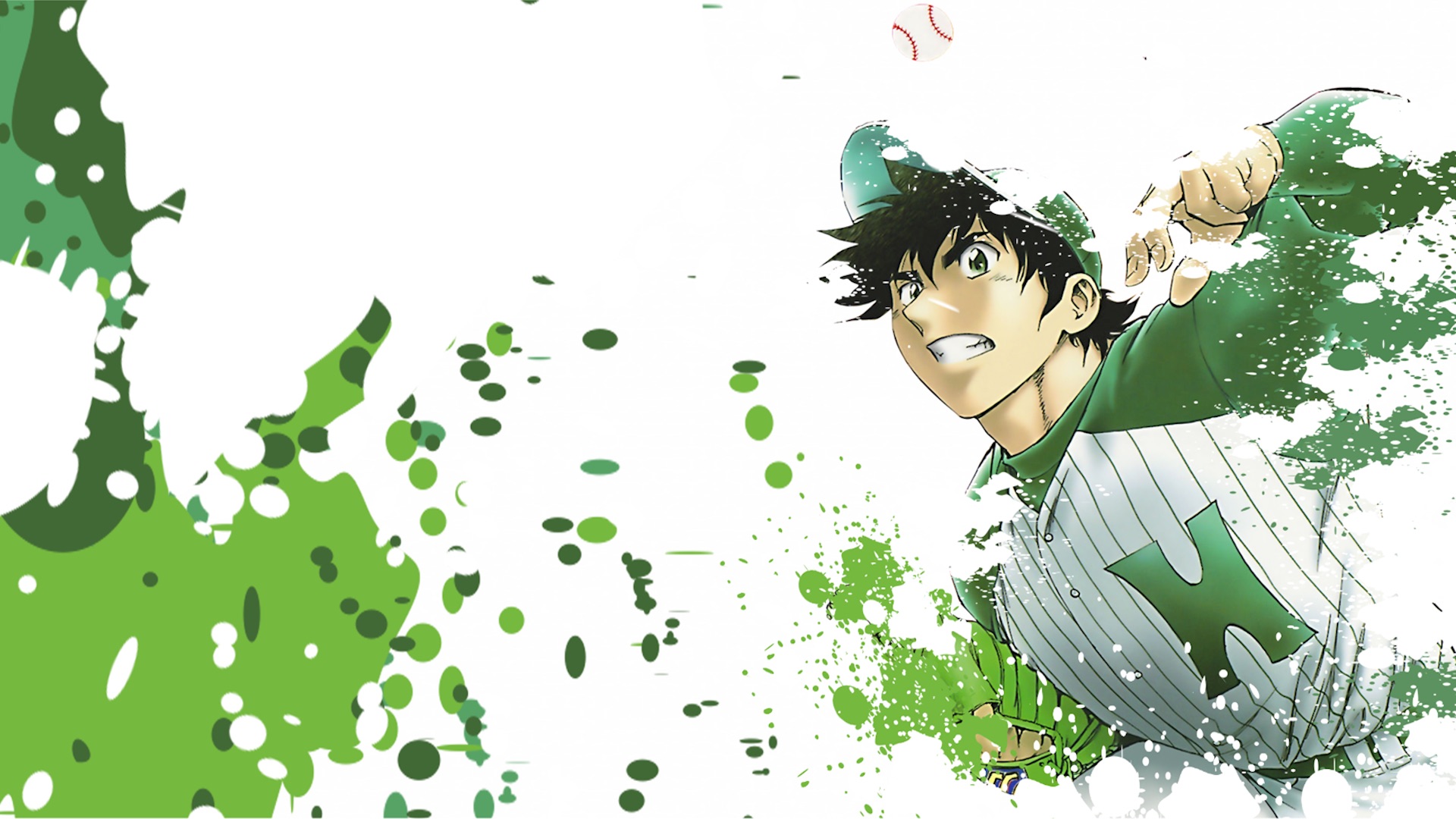 #13 - A Close Fight
Season 3 - Episode 23
7 votes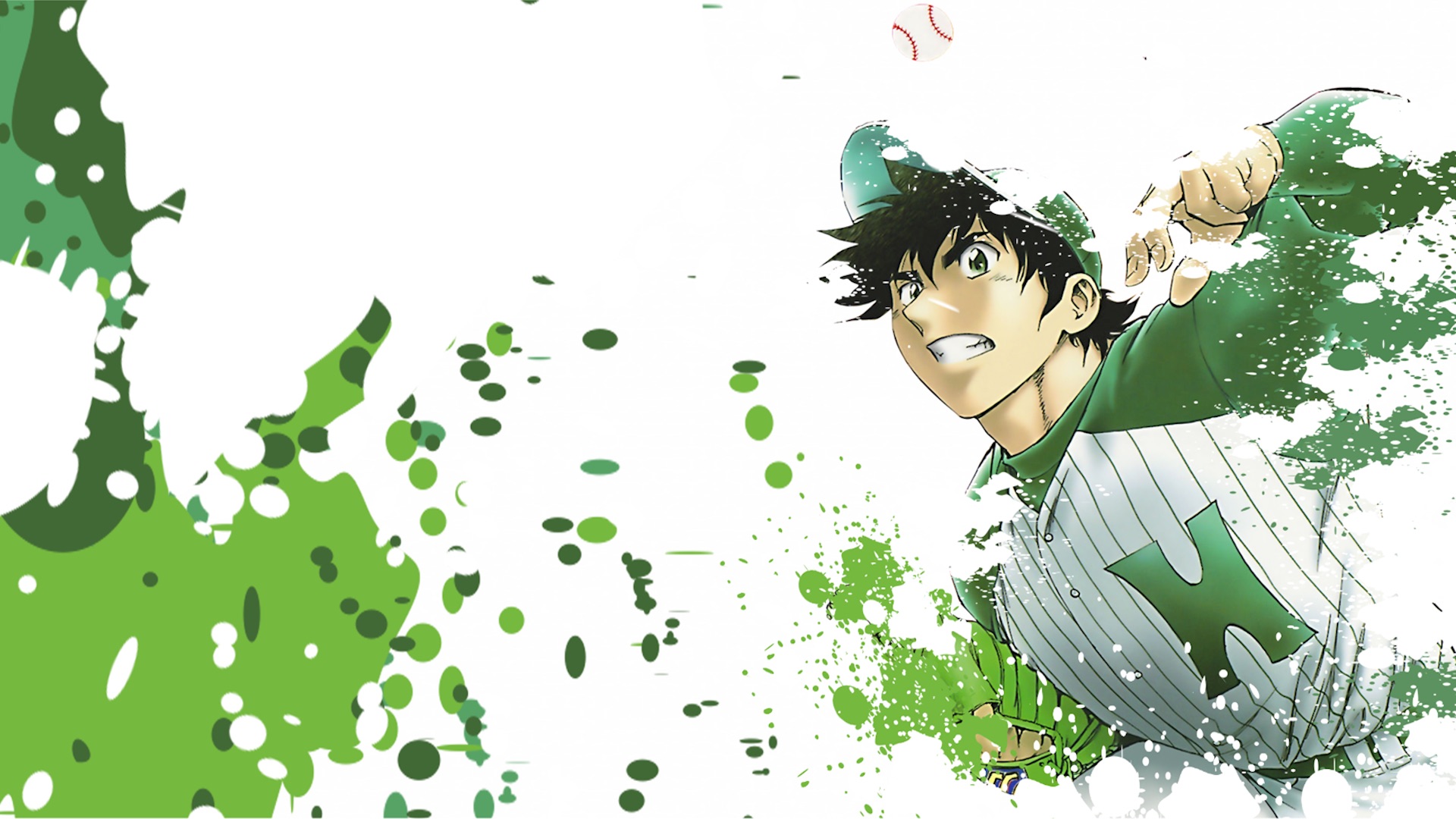 #14 - The Unspoken Rule
Season 6 - Episode 12
After Greene's injury "Mad" Mike Murdoch is traded from the Los Angeles Panthers to the Hornets. The manager knows his name will draw additional fans to teh ballpark even if they don't win the division, but the rest of the team is worried that the trade will destroy all the chemistry they've developed and ruin their chances at not only the Division Title but also at the World Series.
5 votes
Buy on iTunes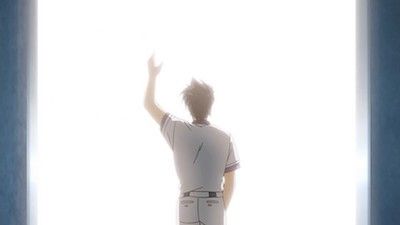 #15 - Goodbye!
Season 2 - Episode 26
The score is tied 1-1, and Goro's speed has increased back to normal. With Toshi finally out of his slump, the JV looks to prove they have what it takes to become the next generation. After 1 1/2 years at Kaido Goro decides he will leave Kaido even if they lose the game, so it's time to say goodbye to Kaido High.
8 votes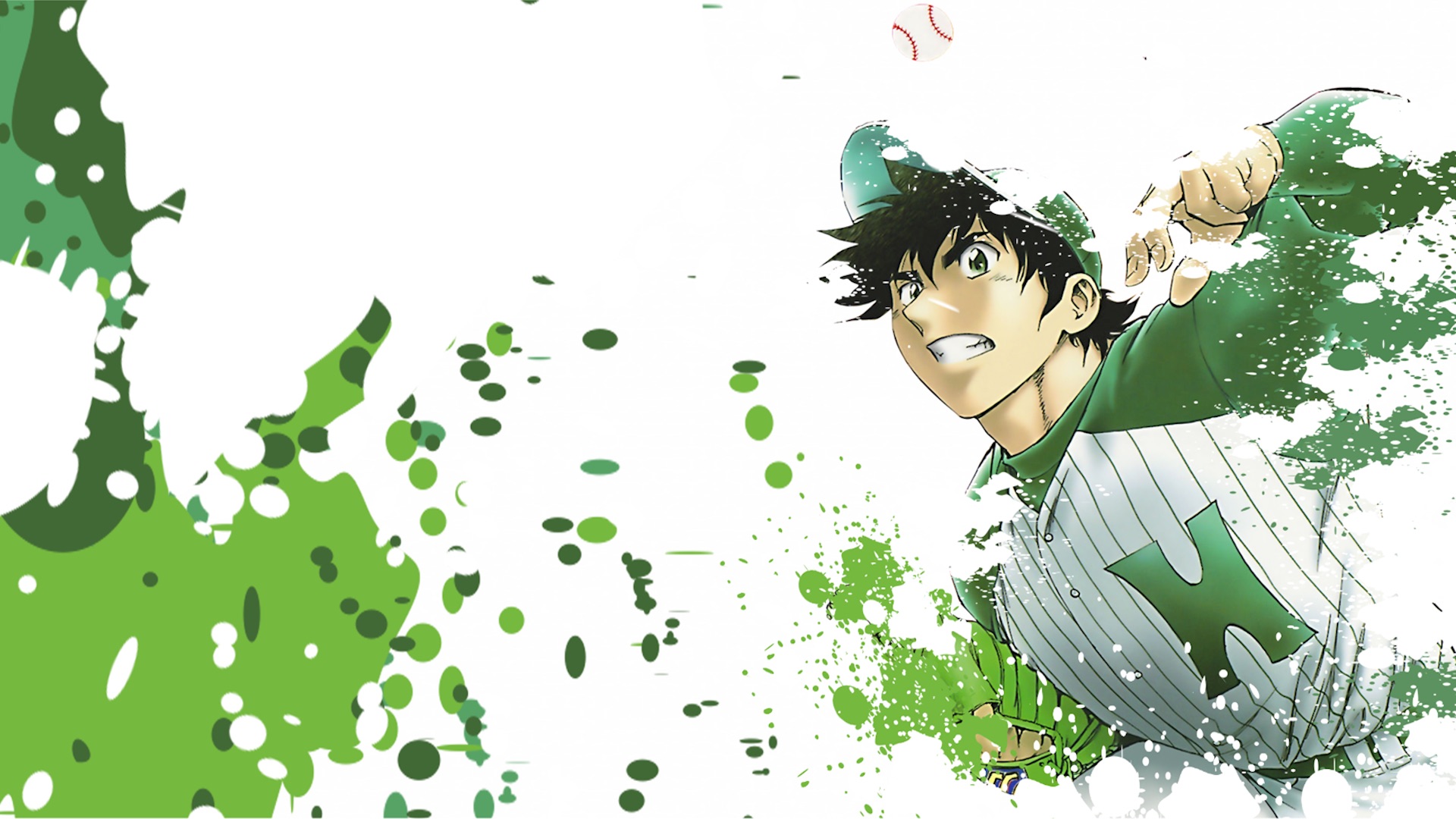 #16 - I'm All Right
Season 5 - Episode 14
After Miho breaks down to Shimizu and reveals she is actually Toshi's younger sister, both Shimizu and Goro decide to try and keep the two separated from each other. In their efforts to keep the two apart Goro and Toshi go to workout at he park, but it's at the same time Shimizu and Miho are having lunch there. The shock of seeing his sister causes Toshi to have a mental relapse of his parents abandoning him and causes him to start to have a mental breakdown. Another problem presents itself when it's revealed Domoto's leg still hasn't recovered enough to allow him to do more than pinch hit or be the Designated Hitter. Can Toshi pull it together soon enough to allow Japan to defeat Cuba? At the same time Momoko and Shingo arrive in America to root for Japan in the semi-finals and during the championship, but Shingo seems to want to be there only for autographs and for the amusement park.
6 votes
Buy on iTunes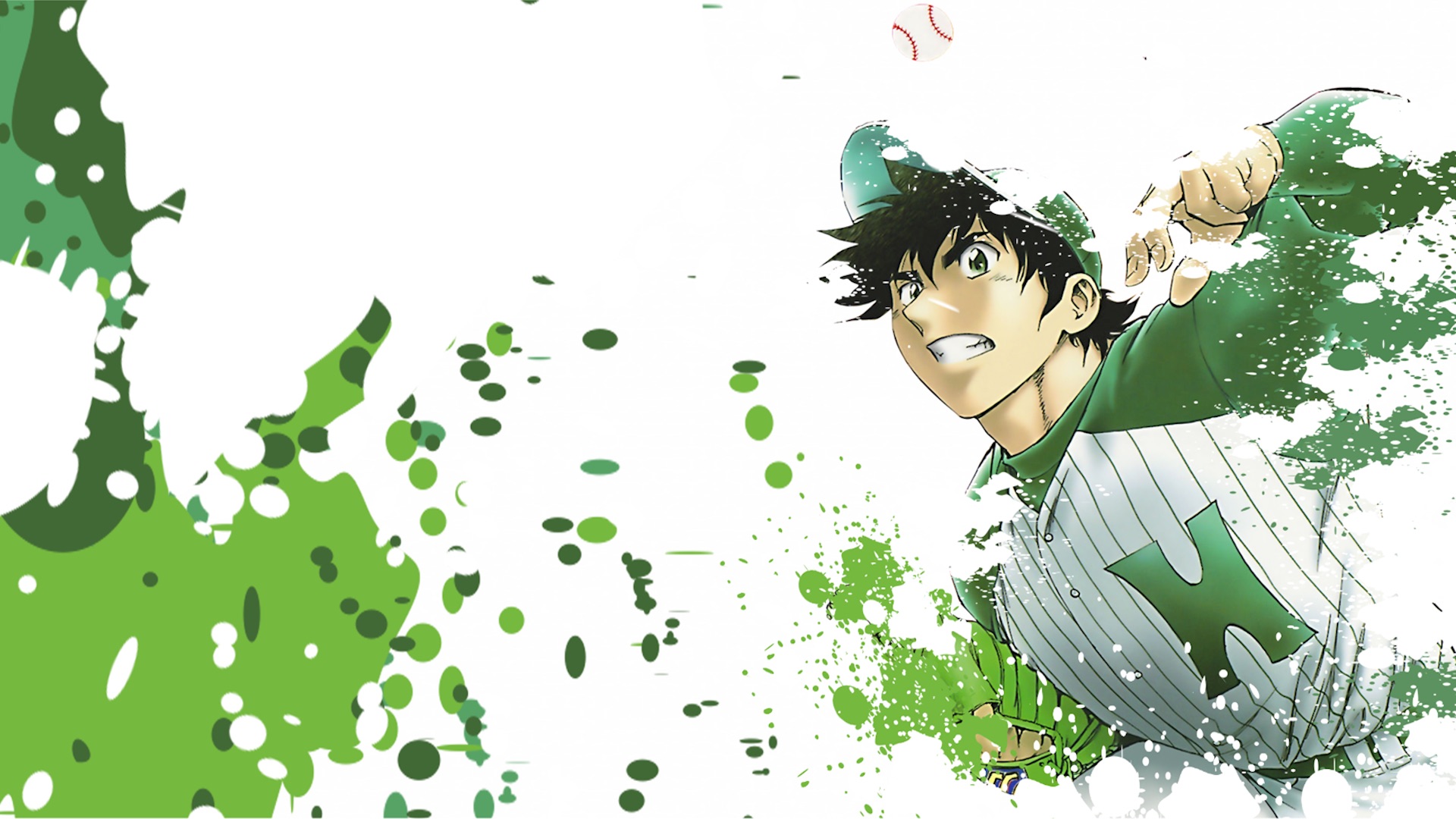 #17 - Never-Ending Dreams
Season 5 - Episode 22
It all comes down to this. Gibson and Goro are finally able to fulfill their promise and dream to each other as they face off in the World Baseball Cup and go into extra innings. Their performances are able to touch the hearts of everyone watching and all support toward one specific team seems to fade as both refuse to let the game end with shutout inning and shutout inning. However a rule is revealed- if the score is still tied after the 18th inning, then the game will be canceled and a rematch held the next day.
6 votes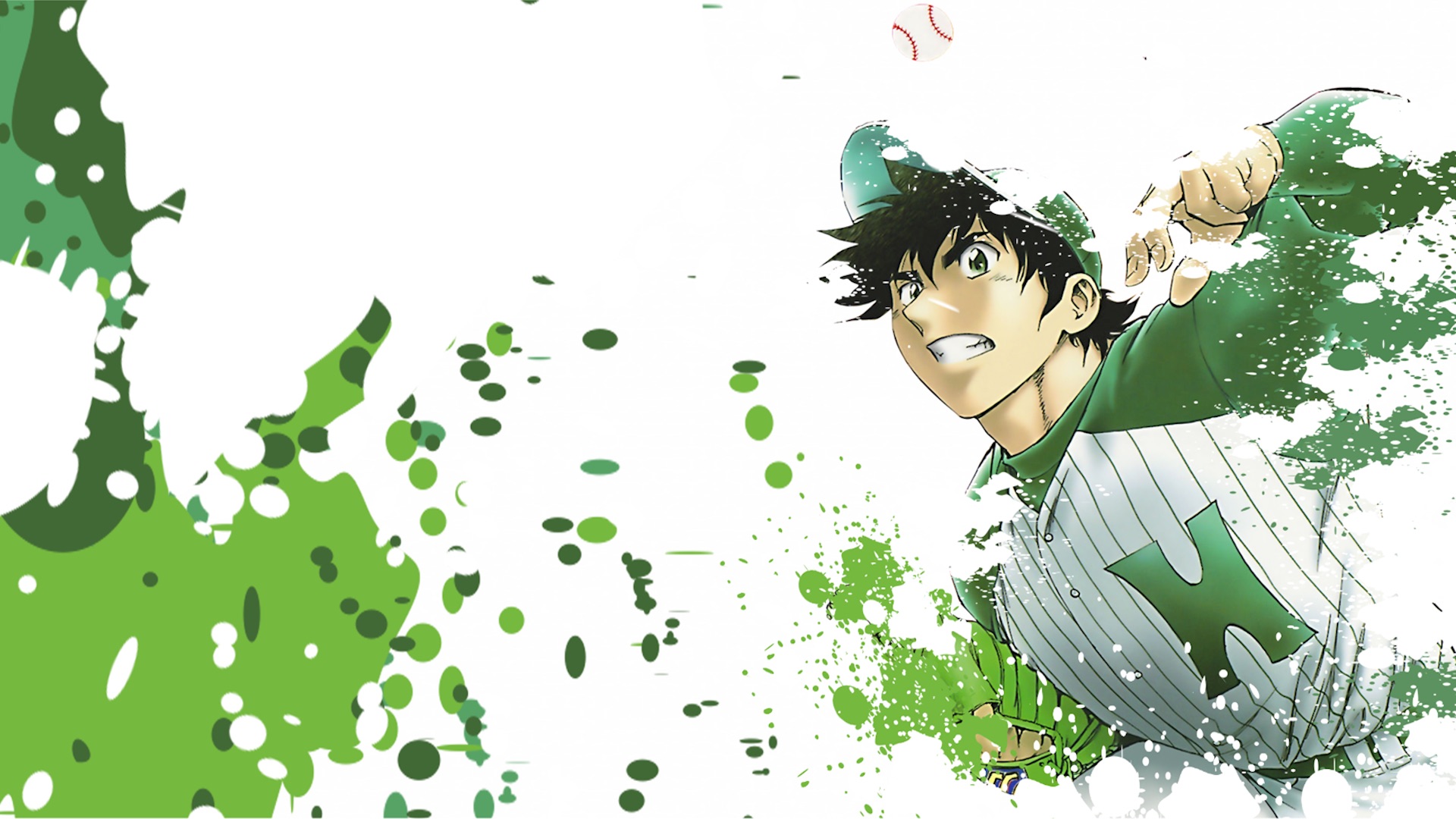 #18 - Father's Back
Season 5 - Episode 23
The score is 6-6 as the teams enter into the 16th inning, and even Goro says it's time for the game to finish. Toshi gets what could be his final shot against Gibson as he steps up with a runner at third hoping to put Japan ahead. Toshi makes contact, and as his bat breaks it hits Gibson in the chest. Gibson recovers enough to get the out at home, but not without everyone worrying if it could end up like Honda all over. Gibson finishes the inning without giving up any runs. Goro meanwhile has started to get tired, and he walks the first two batters before giving up a hit. It's Gibson Junior's turn to bat, but he has gone into the locker room to keep an eye on his dad. When Gibson collapses they temporarily stop the game. Gibson admits the dream he had of his son hitting a home run to win the game for him wasn't a dream and asks the US to play on with him being rushed t the hospital. Gibson Junior goes out determined, but seeing his rival gives Goro new strength as well. He gets ahead 0-2 and then pitches the fastest pitch he ever has at 103 mph. Gibson Junior's bat breaks from it, but he launches the ball into the stands giving the US a 10-6 victory in 16 innings.
6 votes
Buy on iTunes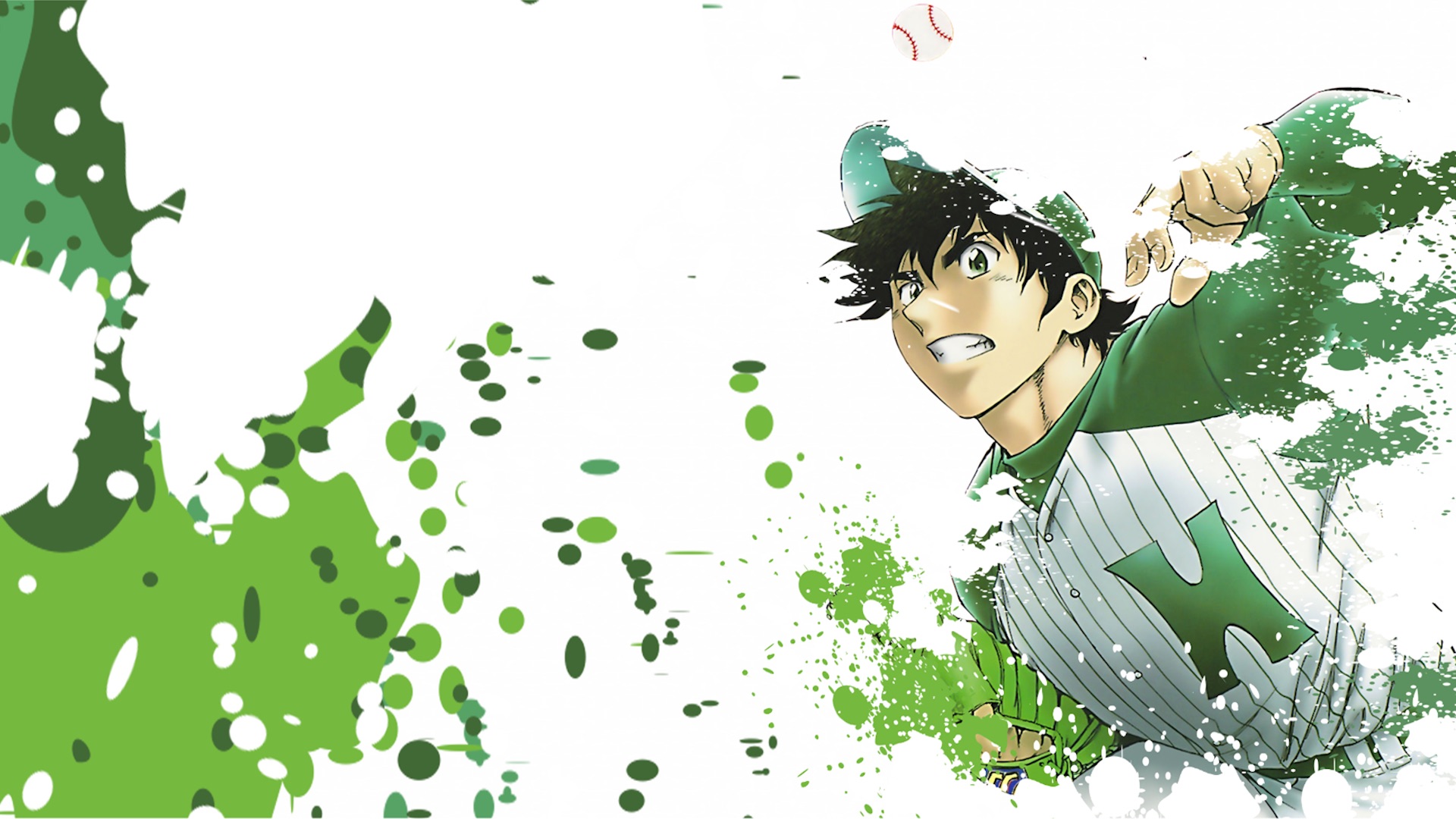 #19 - End of the Struggle
Season 5 - Episode 24
After giving up the four-run homer Goro falls to his knees in despair and exhaustion. The team helps him back to the locker room as the USA chants fill the air. After changing Goro decides to go to the hospital to check on Gibson instead of back to the hotel. Gibson Junior informs Goro the surgery only has a 50% success. The two wait in the hall for news until early the next morning. As soon as Goro learns Gibson is okay he returns to the hotel. The next morning Goro pretends to be sleeping so he doesn't have to face everyone, but Shigeno realizes he's faking sleep because he's laying on his left shoulder. Goro takes that note for future reference. At the hospital Gibson congratulates Junior on the walkoff homer and his MVP award. Gibson Junior says his father was the real MVP and he's going to put it into his trophy case, but Gibson refuses saying Junior needs to start his own trophy collection with the MVP award. That afternoon Miho wonders if it's okay to leave Goro without saying goodbye, but Shimizu admits she wouldn't know what to say with his face the way it was. Goro just misses them at the airport as he shows up to say godbye to his Uncle, brother, and mom. Goro's flight is supposed to be in the evening for Florida, but he misses it and goes to a park instead. For some reason he can't seem to find a passion for baseball. The next day Fuji and company arrive back in Japan, and Fuji is shocked when he sees Shigeno. He calls Shimizu, and she decides to start searching for him to see if he has returned. Eventually Shimizu goes to Honda's grave where Goro is once again waiting. He sees Shimizu and admits he's not sure if he'll play baseball ever again.
6 votes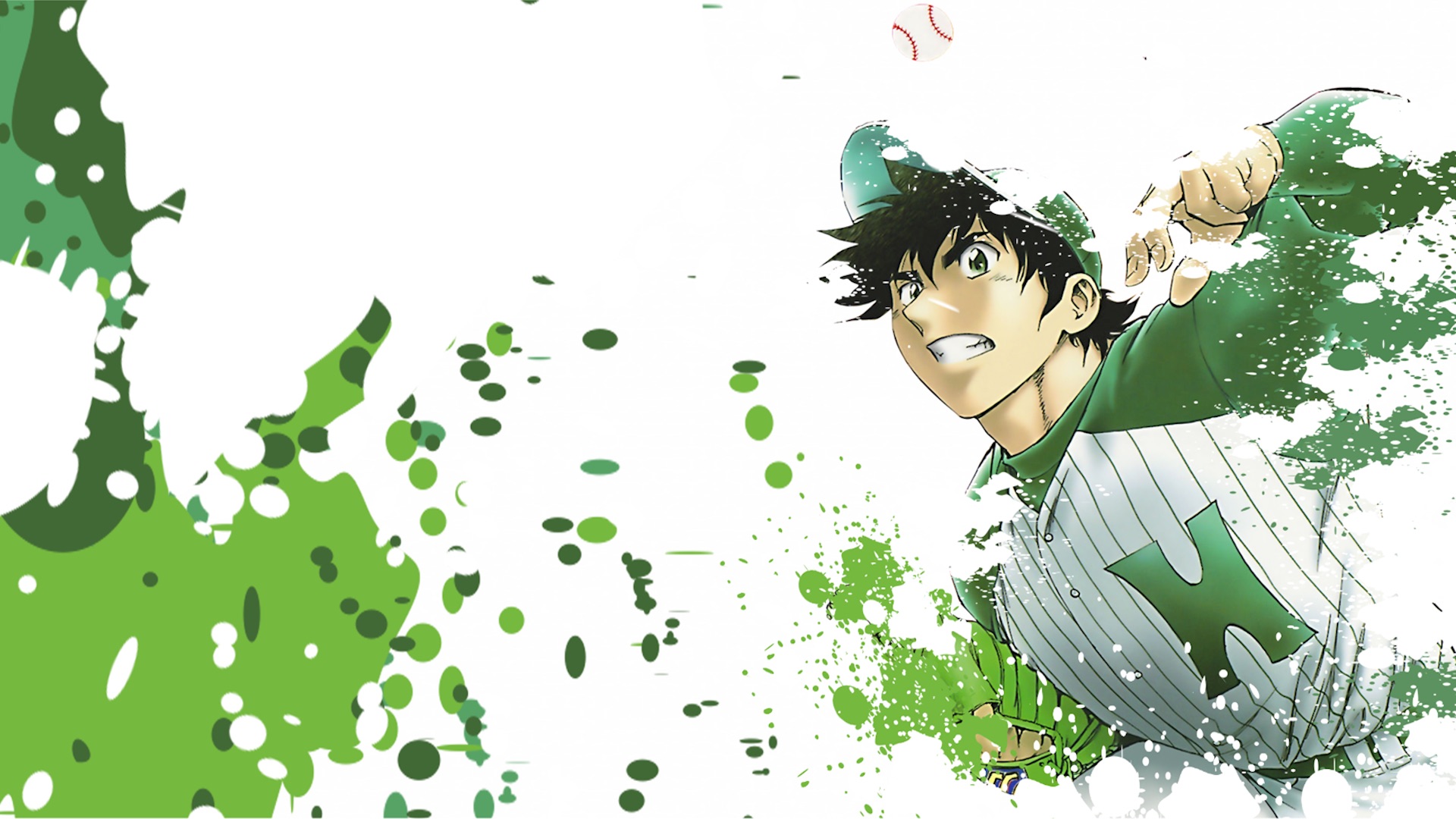 #20 - That Dream
Season 6 - Episode 20
Due to Watt's injury the Hornets make some pitching changes. Goro is made the closer and Watts is moved to the bullpen. The hornets manage to take 2 from the Coyotes and tie the division lead, but Goro begins to have numbness occur in his hand and gets it looked into. He learns he has poor circulation that could affect his entire pitching career if he doesn't have surgery to fix it. Goro decides to hide it from the Hornets, but what will be the end result? Meanwhile both Chicago and the Texas Raiders qulify for the playoffs in the West, meaning Goro's two biggest rivals could be awaiting him in the World Series if things go right.
6 votes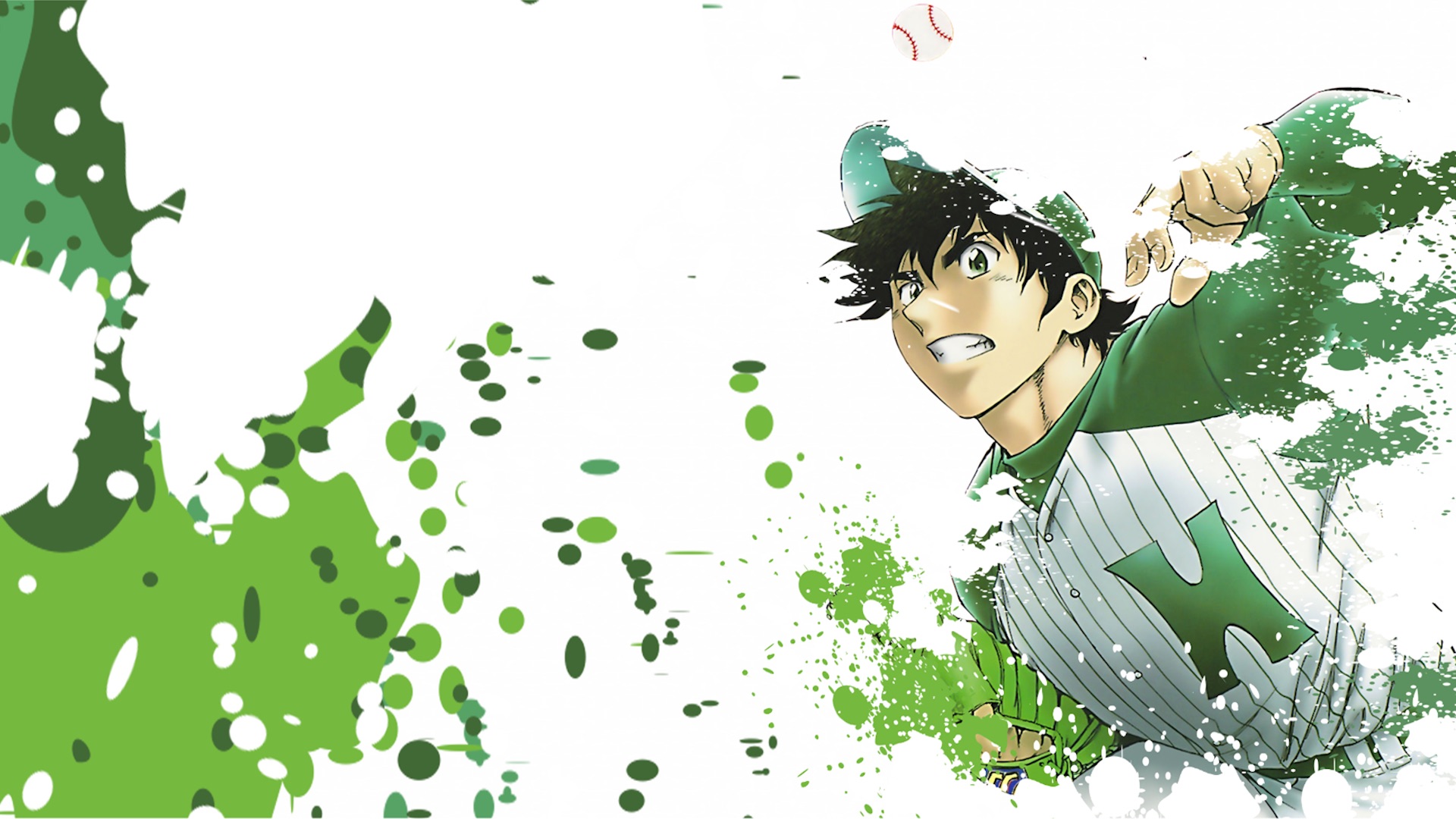 #21 - Willpower vs. Willpower
Season 3 - Episode 14
Down 4-0, Goro decides to swing at an intentional ball. He is called out due to stepping out of the batters box, but he has sent his message to Komori and Yamane. He wants a head-to-head challenge. Seeing Goro's attitude provides a spark in taiga's pitching . Taiga is able to pitch into the 7th, until a line drive bounces off his wrist making him unable to pitch. Goro comes in as pitcher. On the batting side Seishuu uses Hattori's speed to score 1 run and cut the lead down to 4-1. Goro comes up with Toshiro and Fuji on base, and this time Yamane refuses to walk him. They challenge Goro, and he answers the challenge with a 3-run homerun to tie the game at 4. Now with an injured Goro and a tiring Yamane, the question is which team can endure longer.
8 votes
Buy on iTunes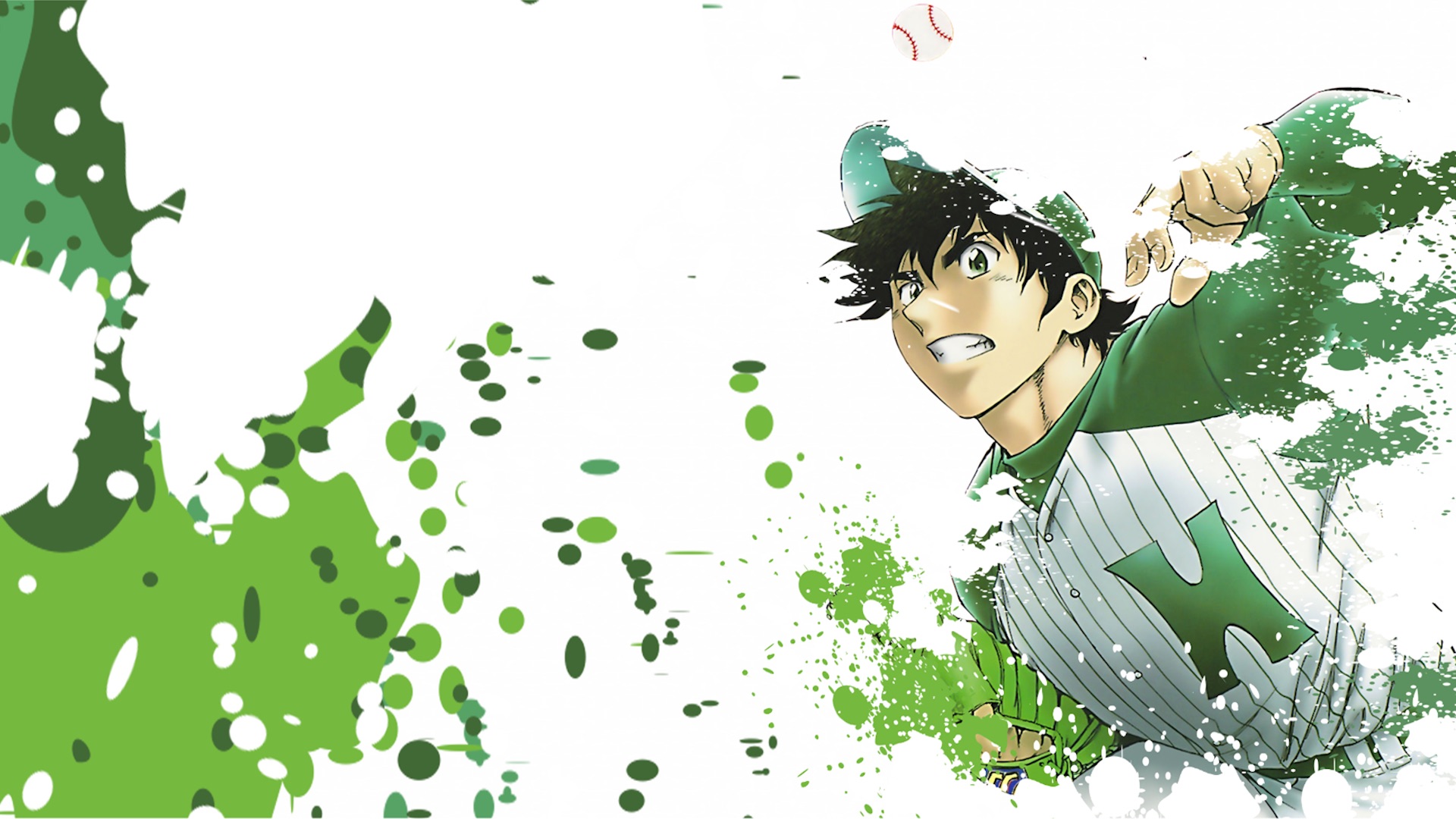 #22 - Head to Head Battle
Season 3 - Episode 22
8 votes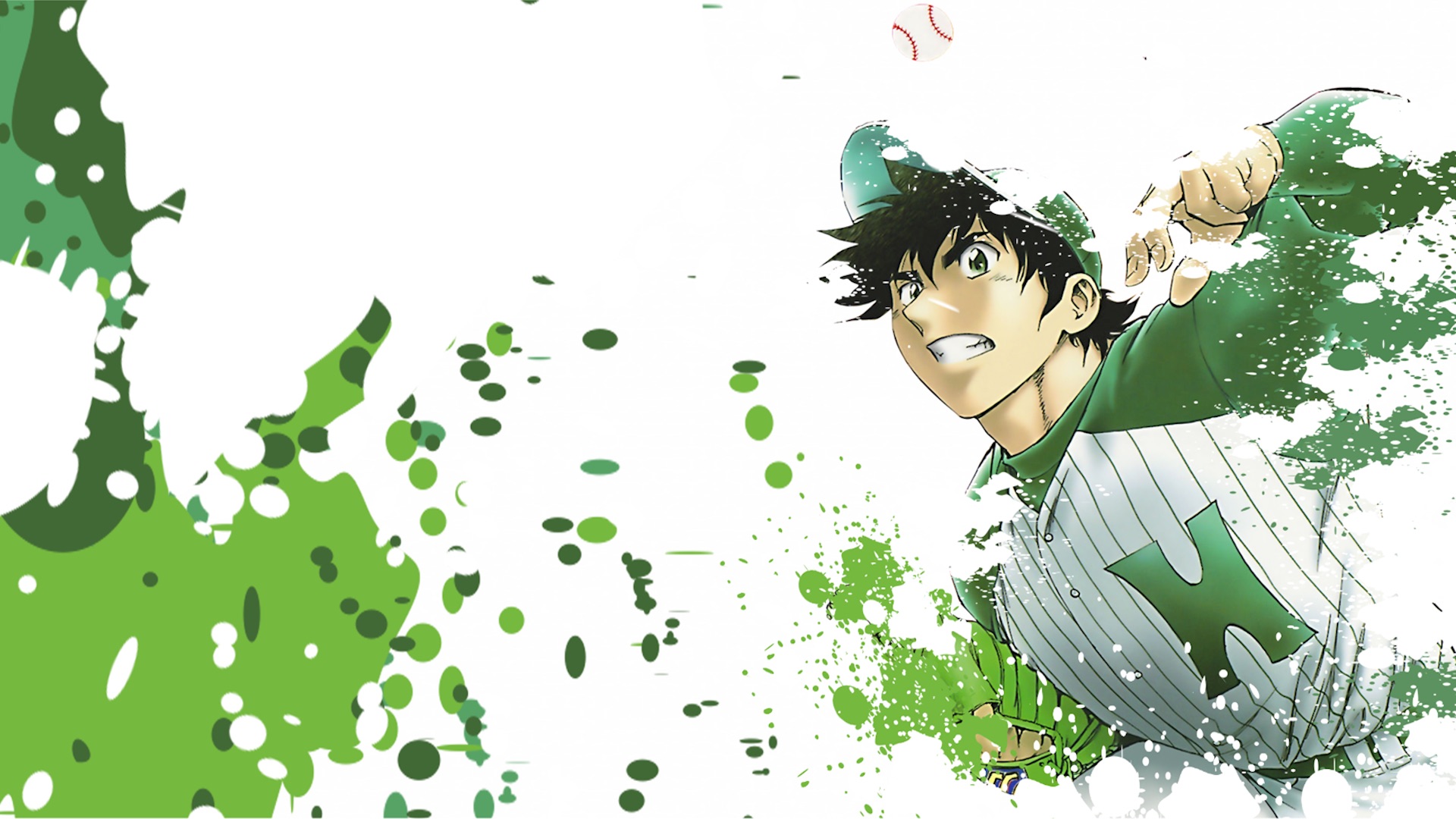 #23 - I'll Do It!
Season 4 - Episode 3
The Battle between the tryout rookies and the Single A squad Tucson Red Rocks continues. Goro has slowly been gaining the trust of 5 of his teammates, but the final two just want to go for the big swing and don't think they can win with a 10-run deficit. Goro is determined to prove them wrong, but which team will ultimately win the game?
8 votes
Buy on iTunes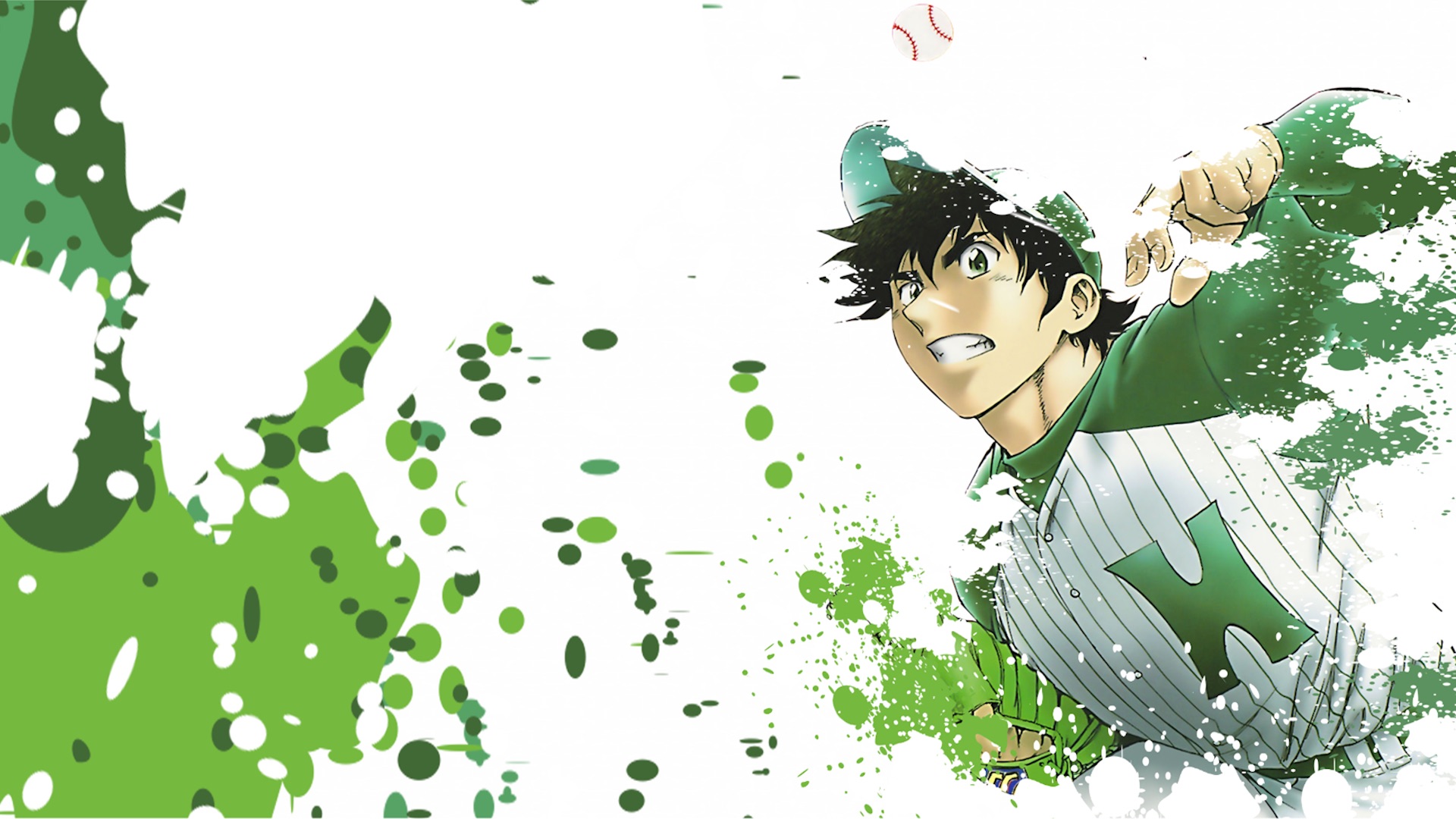 #24 - Try And Aim For It
Season 4 - Episode 11
Goro and Saunders have the goal of taking the Bats to the Triple A Championship. However Saunders is worries that the rest of the team and the Bats manager are just worries about being promoted. Realizing that Goro and Saunders realize the only way they can change the minds of their teammates is by giving it their all on defense out on the field. Can the Bats get their mindsets changed before it's too late to contend?
8 votes
Buy on iTunes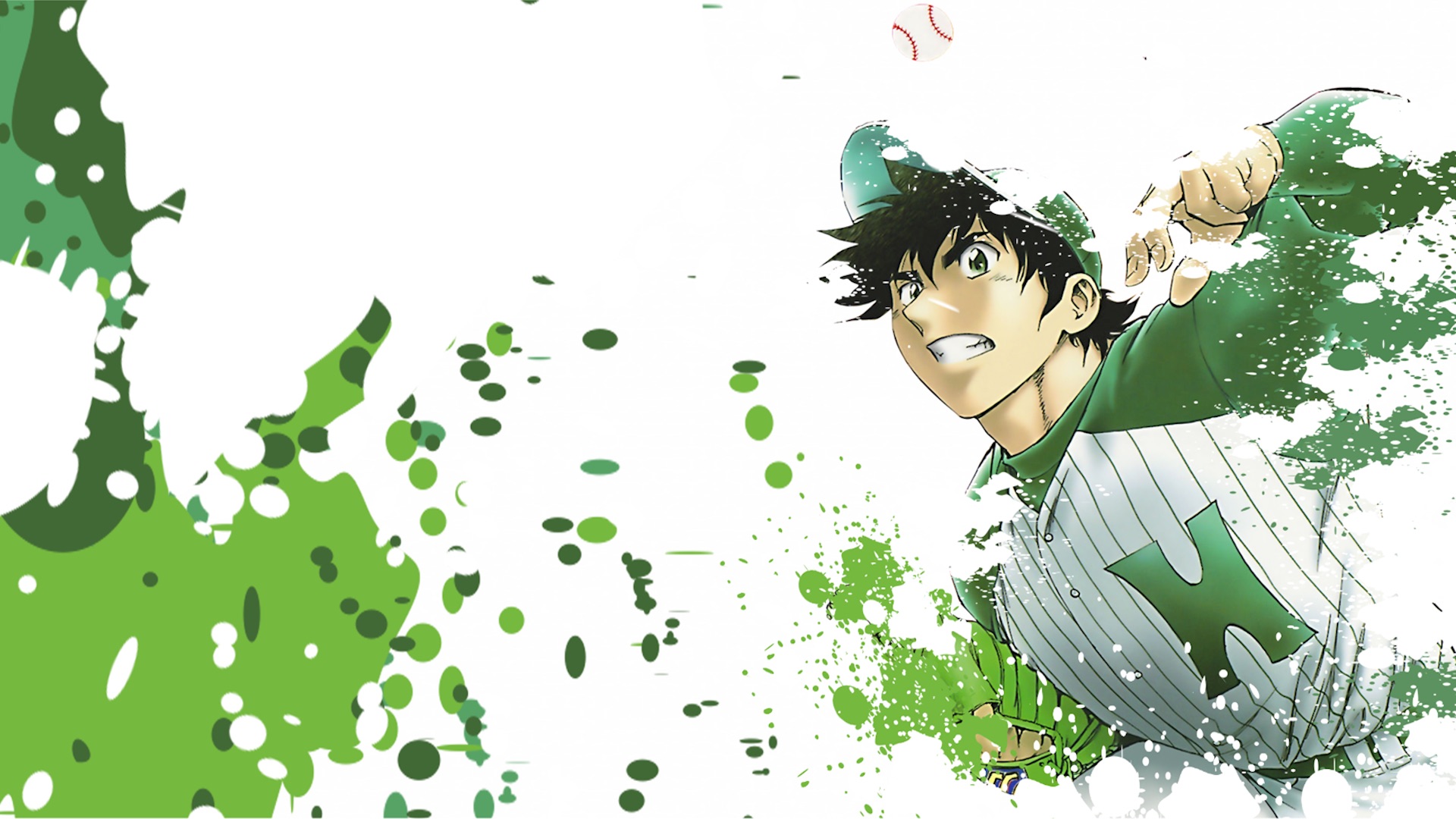 #25 - A Stupid Bet
Season 4 - Episode 13
The Hornets promote the Golden Rookie Jeff Keene from Double A to the Bats forcing Saunders to the bench. Goro doesn't agree with Keene's attitude, so he makes a bet that could cause Goro to stop pitching the way he wishes to permanently, or at least while Keene is present.
8 votes
Buy on iTunes