The BEST Episodes of Yowamushi Pedal
Every episode ever - ranked by fan votes!
Last Updated: Aug 30, 2019
Otaku Sakamichi Onoda has just entered high school and plans to join the anime club. In middle school, Onoda didn't have any friends with whom he could talk about anime, games, Akihabara and other otaku things, and he is hoping he can make such friends in the anime club, but he finds out it's been disbanded. In order to reestablish the club he tries to find 4 other people who would like to join.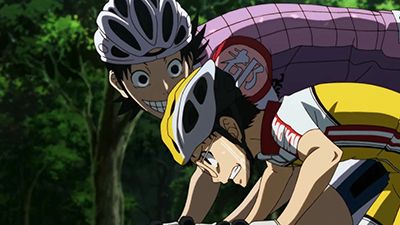 #1 - 100 Man Barrier
Season 1 - Episode 28
After falling and landing in last place, Onoda must find a way to pass 100 men. Teshima lets Onoda know he thinks it's possible if Onoda will just focus, and the support team relaunches Onoda into action. The task proves to be difficult with the small mountain roads and the pack in front of him, but with a little help from his favorite anime song, Onoda finds his spirits lifted. Onoda counts each individual as he begins passing them. At the front of the race, Arakita swears that Onoda will never catch them before the end of the day due to the small road and the pack blocking the way. As Onoda reaches the final man to pass, he runs into Midosuji, who shows a secret he has kept from everyone that would allow him to win all legs of the race if he truly wanted to try. Eventually Onoda passes Midosuji and zooms up to meet his teammates. Onoda takes over as the head of his teams drifting pack while Makishima starts his breakaway with his spider climbing.
18 votes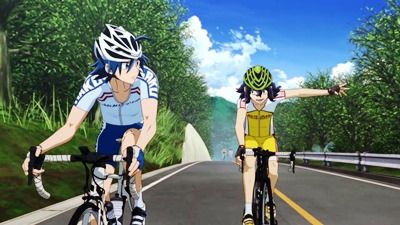 #2 - The Ride of Weeds
Season 3 - Episode 24
Teshima desperately races up Irohazaka in pursuit of Manami, who's aiming for the mountain result. Manami is disinterested in Teshima's orindary riding, while Teshima tenaciously hangs on. Just when Teshima is given a chance to get a head...he stops?!
8 votes
Writers:
Kurasumi Sunayama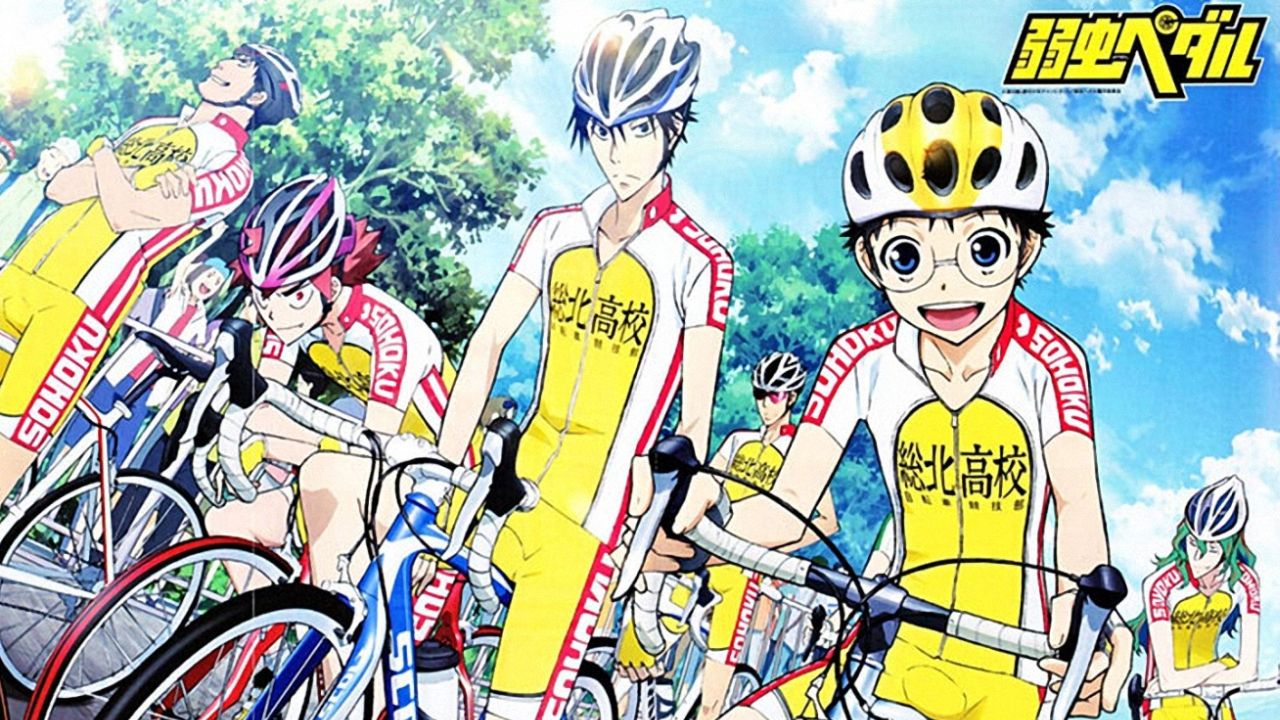 #3 - #16, Shinkai Yuto
Season 4 - Episode 10
Realizing Kyoto Fushimi is ahead of the pack, Aoyagi hands Kaburagi a note from God so they can escape the pack. Written on the note are the lyrics to the anime song his senior Tadokoro claims saved him during the Inter-high, "Love Hime Pancake!" The two of them suddenly accelerate while singing together. Ahead of them, Hakone Academy catches up to Teshima and Sakamichi, and first-year climber Shinkai Yuto bares his teeth! After passing Teshima, Yuto issues a challenge to Sakamichi. And in order to protect Imaizumi and Naruko in the front, Sakamichi accepts his challenge!
9 votes
Writers:
Kurasumi Sunayama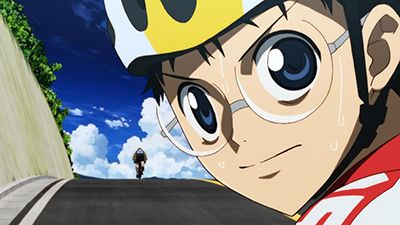 #4 - You Are the Princess
Season 1 - Episode 33
Tadokoro claims he is giving everyone a handicap so they can race him, but as he leaves he is unable to climb at full strength. Makishima tells Onoda and Naruko that they must leave him behind, and when they keep pestering him he finally reveals that Tadokoro has fallen ill. Instead of listening to Makishima, Onoda reminds Makishima of the orders he has been given. Onoda remains behind while Naruko and Makishima keep moving on. Tadokoro finally catches up to Onoda, and Onoda convinces him to help him on the chorus of the Love Hime opening song, Love Princess Pancake. By singing the chorus/refrain continually they slowly begin to catch up and end up with the pack. Meanwhile Hakone Academy's entire team has caught up to their ace, and Kyoto Fushimi has pullen away from the pack to join Midosuji. Midosuji tells Imaizumi that all the players are here as he claims Sohoku has made a fatal judging error in not saving anyone for Day 2.
18 votes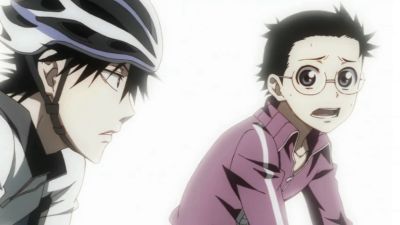 #5 - I Don't Have Any Friends
Season 1 - Episode 3
The race between Onoda and Imaizumi continues. Imaizumi has passed Onoda, but thanks to a seat adjustment from Miki, Onoda has more power than ever before. With the additional power he manages to catch Imaizumi. The race comes to its exciting conclusion, but little does either individual realize Onoda's efforts have attracted the attention of the rest of the Sohoku Bicycle team.
30 votes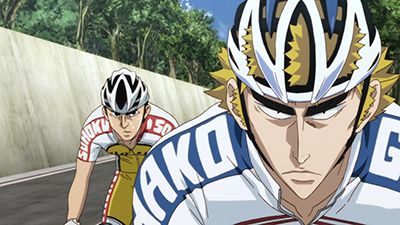 #6 - Snake of the Stone Path
Season 1 - Episode 21
The first years learn about the previous years Inter-High and the rivalry between Kinjou and Fukutomi that has formed. Kinjou recounts how a crash took place last year, and Fukutomi arrives to beg for forgiveness. However he also vows that Sohoku will have no chance of dethroning the kings that are Hakone.
18 votes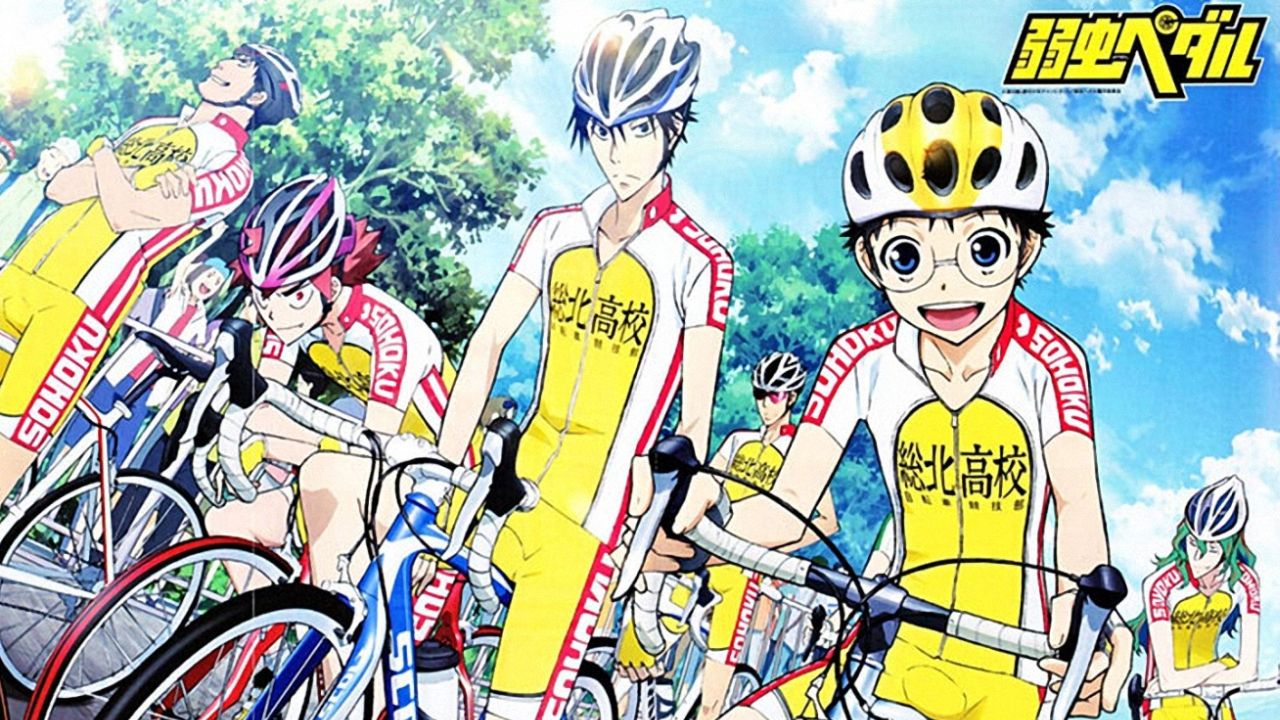 #7 - Sohoku Shaken
Season 4 - Episode 6
Hakone Academy's ace Ashikiba Takuto wins the three-way battle for the first day of the Inter-high! Naruko and Midousuji just narrowly tie for second. Having won all of the first day's number tags, Hakone Academy reclaims its throne. Naruko acts cheerful during the award ceremony, but his heart is trembling with frustration. Not only did Sohoku place second in all stages, but Kaburagi collapses from exhaustion, and a disquieting atmosphere settles on the team. Just as Sakamichi is looking anxious, former Sohoku captain Kinjou appears before him...
7 votes
Writers:
Kurasumi Sunayama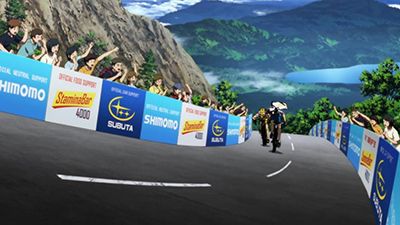 #8 - The Promised Road
Season 2 - Episode 23
Entrusted with Sohoku's hopes, Sakamichi charges straight ahead. Meanwhile, Manami shifts up gear by gear as he rides for the peak
16 votes
#9 - I Want to Catch Up!
Season 1 - Episode 7
With his new road racer Onoda quickly moves up from sixth into fourth place and makes up a five minute deficit. The captain sees Onoda's determination and decides to test his skills. He tells Onoda specifically what cadence he will need to go up the mountain if he is to catch Imaizumi and Naruko. As the recovery van matches Onoda's speed, they pass the other first years, minus Imaizumi and Naruko, and decide to let the second years coming from behind keep an eye on those three while they keep an eye on Onoda. An additional 3 minutes need to be made up if Onoda is to have any chance of catching them. Meanwhile Imaizumi and Naruko come upon an old man on the side of the road who is cheering for any cyclist that goes by. When the old man appears to fall the two stop. The old man thanks them for their help butthen warns them a third individual is coming up to make this race interesting. The two realize that the individual must be connected to the bicycle race club and get back on their bikes. As Mr. pierre watches the two continue they wonder if it is Onoda or some other individual that is gaining ground fast.
27 votes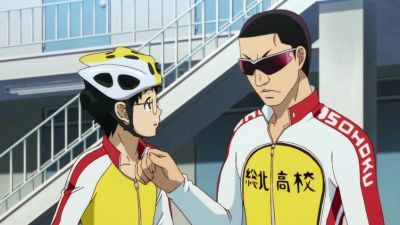 #10 - Welcoming Race
Season 1 - Episode 6
The welcoming race begins. Onoda is excited about the prospect of facing off with Imazmi and Naruko, but he quickly realizes he stands no chance against the others with his mommy bike. Onoda refuses to give up, even when the captain comes up in the recovery vehicle and demands Onoda pull over. Onoda thinks the captain wants him to quit. Little does Onoda realize he is about to gain a great eqailizer that could help propel him to the front as long as he can keep his balance. Onoda is given the teams spare road racer, but with only a limited amount of time to get used to it, will Onoda be able to go on?
27 votes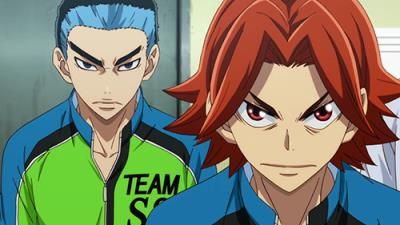 #11 - The Sugimoto Brothers' Bond
Season 3 - Episode 10
The first-year race has started. Sugimoto, whose goal is to become the sixth regular, rides among them. However, first-year duo Kaburagi and Danchiku show off their awesome speed... Can Sugimoto keep up?
12 votes
Writers:
Kurasumi Sunayama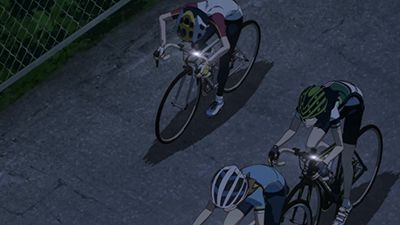 #12 - Onoda in Last Place
Season 1 - Episode 17
After Onoda breaks through Teshima loses the heart to fight, and Imaizumi and Naruko are also able to pass him. Not wanting to show weakness, Teshima allows Aoyagi to capture him. With Aoyagi taking the lead, Teshima and Aoyagi manage to use tag biking to catch back up to our trio. All 5 bikers go into a full out sprint, but Onoda's lack of experience pushes him back into last place. Now Onoda must summon up his last bit of strength to catch up to everyone. Onoda's second strength in cycling is about to be revealed to the entire Sohoku team.
20 votes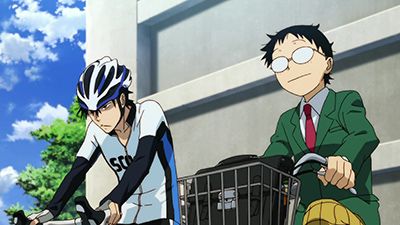 #13 - Because I Can Go to Akiba for Free
Season 1 - Episode 1
Onoda Sakamichi is a huge anime fan that travels 90 round trip to Akiba on his mommy bike so he can purchase more anime goods weekly. He hates athletic teams, believing he has no athletic prowess and that the club teams are too violent. He joins Chiba Sohoku Public High School and hopes to find friends in the anime and manga club, but he learns it has been suspended due to low member amounts. Onoda hopes to restart the club, but he runs into an unexpected cyclist, Imaizumi Shunsuke, that could change his plans forever. Imaizumi plans on joining the bicycle racing team and getting revenge on another cyclist, Midousuji, for his only defeat from the past. Kanzaki Miki and Tachibana Aya also make their debuts and question why Onoda would travel to Akiba on a bicycle rather than taking a bus.
36 votes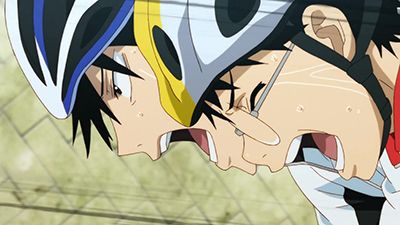 #14 - Full Power VS Full Power
Season 1 - Episode 9
500 meters remain to the peak, and Onoda and Imaizumi are the only two left who can claim the title King of the Mountain. Onoda raises his RPM's by another 30 tocatch up to Imaizumi, but can he maintain that speed over the finish line of stage 2? After the mountain stage finishes, Onoda finds himself out of stamina. Despite the seniors wanting to help him, he is forced to retire from the race, but the coach awards him for his efforts with something that surprises the other first years and makes Onoda decide to stay with the cycling team for the remainder of his time at Sohoku.
30 votes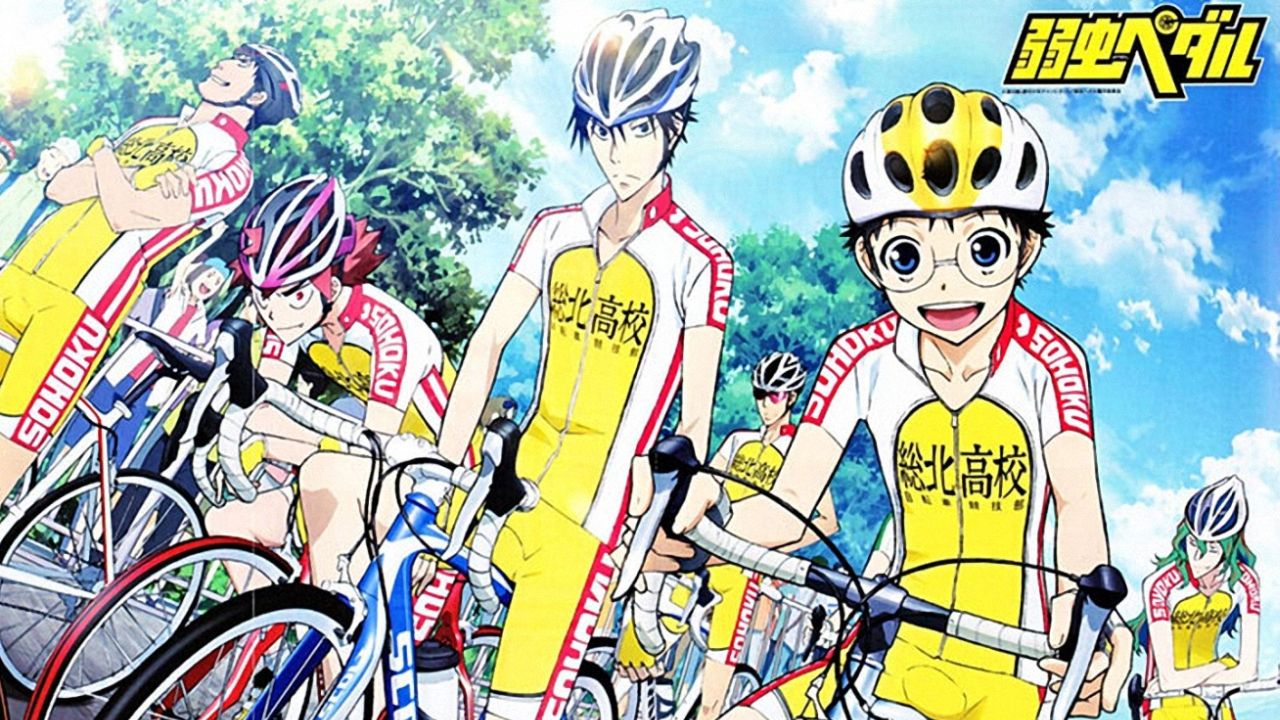 #15 - The Approaching Peak
Season 4 - Episode 19
Believing Sakamichi and Imaizumi will catch up, Naruko withstands Midousuji's attacks and battles against Ashikiba and Yuto alone in the lead pack. Just when it looks like Naruko is finally about to fall, Sakamichi and Imaizumi appear behind him! Inspired by Naruko, together they charge ahead towards the mountain result and finish line! Now at a disadvantage, Midousuji tricks Mizuta into pulling for him by tempting him with the mountain result. Meanwhile, Sakamichi overwhelms the others with his awesome riding. Even Yuto is shocked when he sees the Mountain King demonstrate his true strength...
9 votes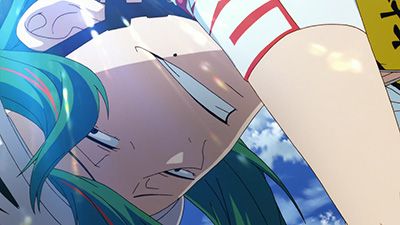 #16 - Peak Spider
Season 1 - Episode 10
With the welcoming race over, each of the first years is given special training by other members of the team. Onoda is teamed up with Makishima, Naruko with Tadokoro, and Imaizumi with Captain Kinjo. A specific racing route from the front slope of the school to the rear slope of the school is assigned along with the simple mission of learning from their seniors. Makishima debuts his special dancing, similar to a spiders web being weaved, which Onoda tries to duplicate, but Makishima helps him realize that instead of copying others, Onoda needs to realize what his own specialty is and master it. It is also revealed that Sugimoto finished third in the welcoming race.
26 votes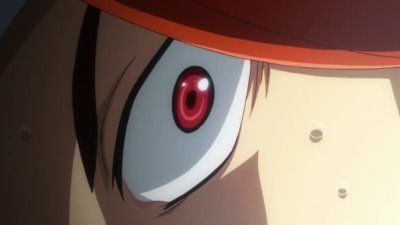 #17 - Conclusion
Season 3 - Episode 11
Sugimoto catches up to Kaburagi and Danchiku through his synchronized riding with his younger brother Sadatoki. The first-year welcoming race comes down to a sprint to the finish between favorites Kaburagi and Danchiku and Sugimoto! Who will win the race...?!
13 votes
Writers:
Kurasumi Sunayama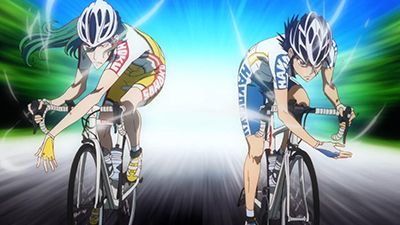 #18 - The Summit
Season 1 - Episode 29
Toudou has claimed an easy lead, but his spirit is drifting as he feels he will win the king of the mountain part of the race too easily. As he closes in on the top of the mountain, Makishima comes up into second place, having made up a 3 minute difference. The two race for the Summit to break their tie and claim the title of King of the Mountain. As the winner of the mountain is revealed, the aces begin their moves to the front to claim the Leg 1 winners spot.
14 votes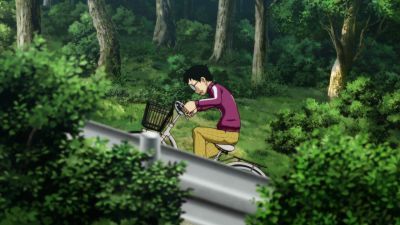 #19 - To Recruit More Members
Season 1 - Episode 2
After witnessing Onoda's climbing while singing, Imaizumi challenges Onoda to a race up the school's steep rear gate slope. To spice up the competition, Imaizumi agrees to join the anime/ manga club if he loses. Onoda goes at everything with all his determination hoping to reform the club. Meanwhile Miki, her friends, and some of the bicycle club members hear about the race and decide to watch it.
30 votes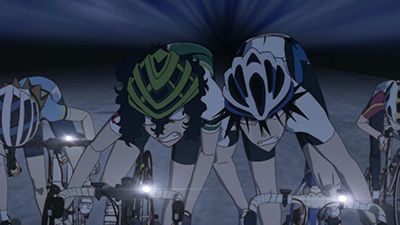 #20 - All Out Battle
Season 1 - Episode 18
All five cyclist make a desperate sprint for the start/ finish line, where the captain has put up the no passing sign. If the first years can cross the line first, they will not only manage to catch the second years, but they will be able to increase their lead on them as long as they continue cycling in the night. The third years watch carefully to see whom will cross first, knowing they will be the best candidates to take to the Inter-High. After the all-out battle, the fourth day of training must be completed in the rain. Onoda has some bad luck when his pedals shatter and force him to walk his bike up every hill. However Onoda has earned the respect of the second years, and Teshima makes Onoda stop. With a little help from Teshima, Onoda gains the needed supplies to reach 1000km. The only question is can he do so before the clock strikes midnight?
18 votes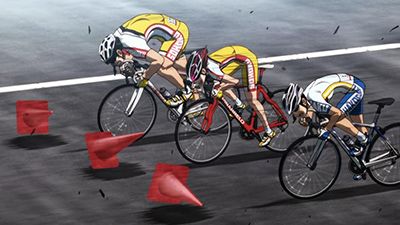 #21 - Loss
Season 1 - Episode 25
Izumida, Tadokoro, and Naruko have revealed all their techniques. Now there's only 700m left to the first check point. All 3 go all out and continue to increase their speed. However the wind becomes stronger than ever before and starts pushing over some of the cones. In the end it will be the wind, cones, and experience that decides who takes the first check point, and the result will leave most of the pack shocked.
18 votes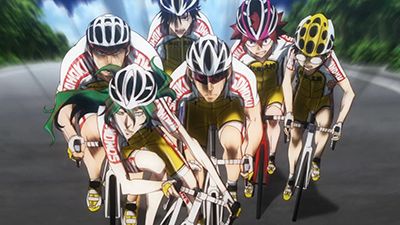 #22 - The Soul of Sohoku
Season 1 - Episode 38
With 6 kilometers to go Fukutomi accelerates and catches up to the front pack. Midosuji tries to calm his team and point out that it is all within the parameters he expected, but Fukutomi declares it won't be a two-team race. As Midosuji looks behind him, Sohoku rises up from the ashes and catches up. Realizing their goal has been met, Onoda begins to lose speed and nearly falls over twice. Fukutomi tries to convience Kinjou that his team is too exhausted to compete, but Imaizumi and Naruko help an exhausted Onoda as they manage to keep up. Onoda starts pedaling on his own, and Tadokoro and Naruko help the team draft up the mountain to keep pace with Hakone. As Sohoku and Hakone begin to pull away, Midosuji decides to try one last final move, phase 49. As the downhill battle begins the aces and their launching pads move to the front. Only 4km remain in Day 2, and it is anyone's race to win.
19 votes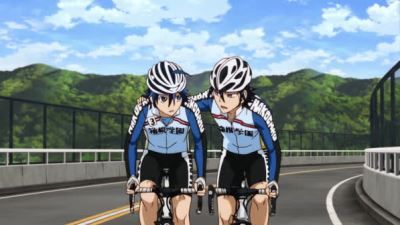 #23 - Finish Line
Season 3 - Episode 8
At the Hakone Academy send-off race, Izumida shows Shinkai how much he has grown. As they enter the mountain stage, Toudou and Manami's climbing race begins, and Toudou begins talking to Manami...
11 votes
Writers:
Kurasumi Sunayama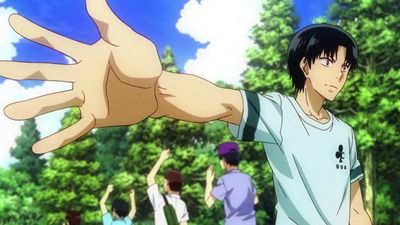 #24 - Hakone Academy High School Makes Its Move!
Season 3 - Episode 21
After a photo-finish, Doubashi wins the first result, and Hakone Academy High School makes its first move. As Hakone Academy High School begins to pull ahead, Sohoku falls into their trap as the pack edges near...with a specific target in mind.
8 votes
Writers:
Kurasumi Sunayama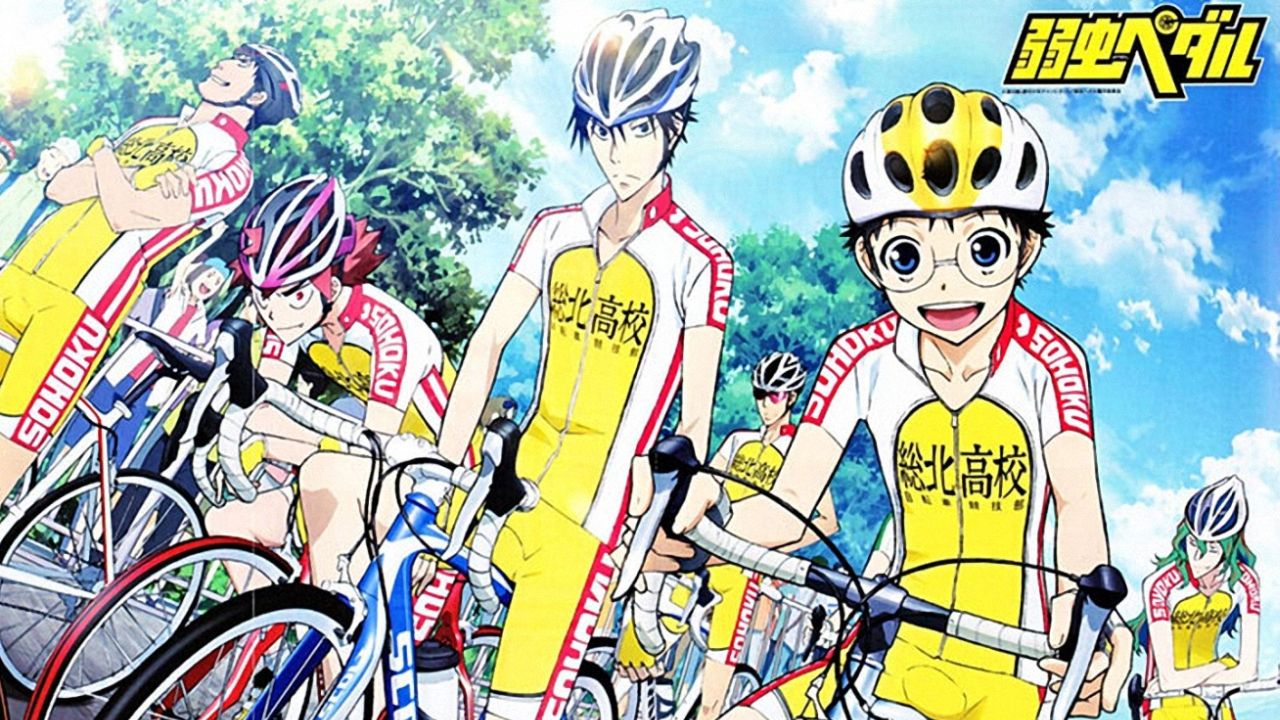 #25 - Footsteps of Hope
Season 4 - Episode 7
Sakamichi meets Kinjou, who tells him to become stronger. He learns that Makishima and Tadokoro have come to cheer on the team as well and tells the rest of the team shaken by the first day's loss. Team Sohoku resolves to approach the rest of the race with a new attitude. Meanwhile, the similarly defeated Midousuji of Kyoto Fushimi begins planning a new strategy for the second day's race... The morning of the second day dawns. Hakone Academy's Shinkai Yuto strikes up a conversation with Sakamichi. "Let's race at some point today."
6 votes
Writers:
Kurasumi Sunayama