The BEST Episodes of Chihayafuru
Every episode ever - ranked by fan votes!
Last Updated: Dec 8, 2021
Chihaya Ayase is a frank and ebullient girl who becomes fascinated by the obscure world of competitive karuta, a card game based on Japanese poetry. Introduced to the aggressive style of the game by a quiet and thoughtful elementary school classmate named Arata Wataya, the two quickly become close friends. They start playing as a group with Taichi Mashima, Chihaya's smart and athletic childhood friend, until they have to part ways during their middle school years due to several circumstances. As their high school life begins, they meet once again.
Watch Now
#1 - Like a Boatsman Adrift
Season 3 - Episode 23 - Aired Mar 18, 2020
The club hosts an unofficial tournament, the Taichi Cup, to celebrate Taichi's birthday! Chihaya planned the event in hopes of cheering up Taichi, and she managed to gather 36 participants. The tournament is held in the style of a Genpei match, with competitors facing off in teams of three. Taichi is reminded of when he, Chihaya, and Arata used to play together in elementary school. Certain things have changed since then, but certain feelings haven't...
28 votes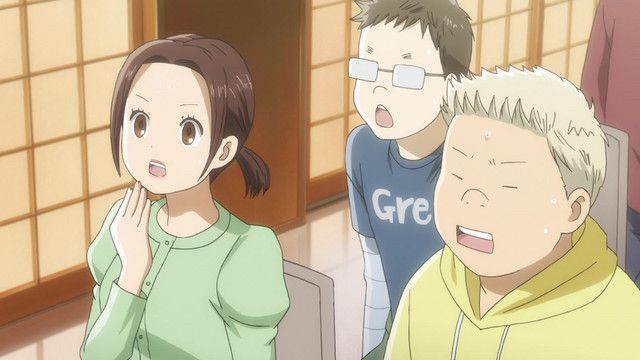 #2 - Bring a Life of Everlasting Love
Season 3 - Episode 19 - Aired Feb 19, 2020
Harada leads Suo with two wins and one loss as the Master match enters its fourth round. Harada has studied everything about Suo, including the weakness that Chihaya told him about, and he dominates the match with his trademark offensive karuta. Suo remains calm despite Harada's strong momentum, recalling what his aunt, who raised him, said to him when he was a child. Her words are the reason Suo continues to play karuta.
23 votes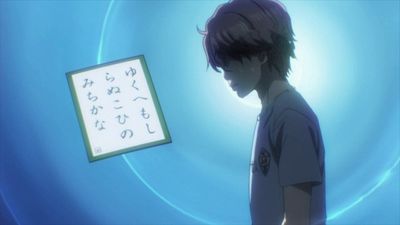 #3 - Crossing the Yura River on a Boat Without Rudder
Season 2 - Episode 19 - Aired May 18, 2013
Taichi manages to take into account Harada's advice and cause his opponent to perform a double fault, bringing them level again. Meanwhile, Chihaya wins her match against Rion, encouraging Taichi and Yusei to work harder, pushing both of their games to a luck-of-the-draw scenario. The two synchronize the placement of their remaining card and, defying Taichi's general bad luck, their card is read and they win the tournament for Misuzawa. As Chihaya steps outside the hall, she sees Arata waiting for her and states that she has fulfilled her promise to become one of the best players in Japan.
34 votes
Writers:
Ayako Katoh

,
Yuuko Kakihara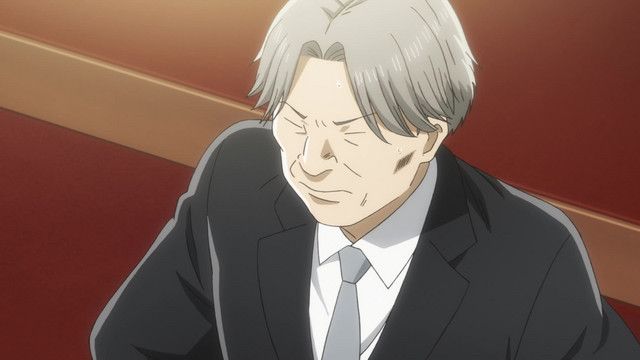 #4 - The Storm Will Soon Carry Me
Season 3 - Episode 18 - Aired Feb 12, 2020
Both the Master and Queen matches come down to luck of the draw in an intense first round, ending in wins for Shinobu and Harada. Shinobu is shaken after learning that her grandmother, a politician, sees her as no more than a walking advertisement, as well as the fact that Chihaya chose her class trip over a chance to play in the Queen match, and she begins to break down in the second round.
23 votes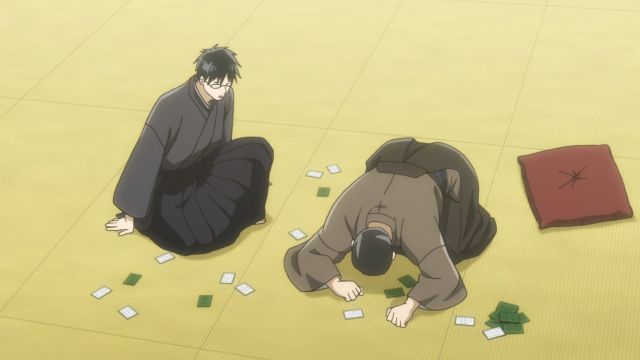 #5 - The Emotions Experienced
Season 3 - Episode 14 - Aired Jan 15, 2020
Arata's playing becomes reminiscent of Eternal Master Wataya Hajime's, allowing him to take control of the match's pace. Harada recalls the one match he played against Hajime when he was young and becomes painfully aware of how much his game sense has faded since then. But he sticks with the offensive play style that he teaches in the Shiranami Society, turning the match around in a way that leaves everyone in the hall holding their breath.
24 votes
#6 - To Restore My Faith
Season 3 - Episode 21 - Aired Mar 4, 2020
Suo and Shinobu win the Master and Queen matches, both defending their titles. Afterward, Taichi declines to return to Tokyo, staying behind alone for the Takamatsu Memorial Cup... and ends up playing against Arata. Meanwhile, Chihaya is shocked by Taichi getting the jump on her a second time, and she begins to wonder why he always makes his decisions without saying anything to her.
20 votes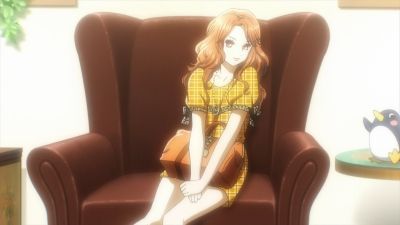 #7 - Mount Amanokagu
Season 3 - Episode 5 - Aired Nov 6, 2019
Inokuma intends to disrupt Chihaya and prevent her from having fun but after seeing her son mirroring striking cards from the sidelines, decides to play true to herself, which was to have fun, and she smiles. Chihaya returns the smile. Arata loses to Hiroshi, much to the onlookers' shock, leaving him infuriated with himself. Harada-sensei then loses to Murao, leaving each society with one win.
28 votes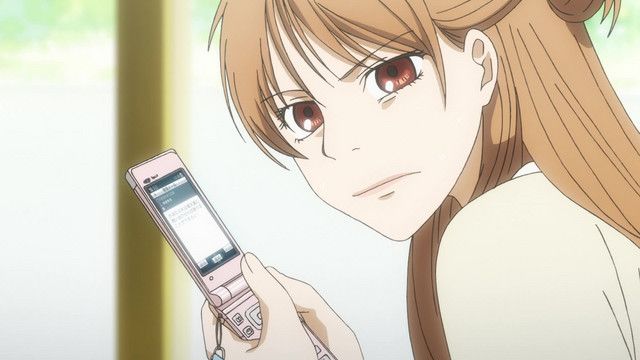 #8 - Just As My Beauty Has Faded
Season 3 - Episode 22 - Aired Mar 11, 2020
Taichi has seemed down since he lost to Arata. In fact, a dark cloud is hanging over the entire karuta club because final exams are coming up. To break out of the gloom, Chihaya, Kanade, and Sumire decide to make Valentine's Day chocolates for the club as a surprise. Chihaya has no experience with making sweets, but she gives it her all in hopes of bringing a smile back to the hard-working Taichi's face.
20 votes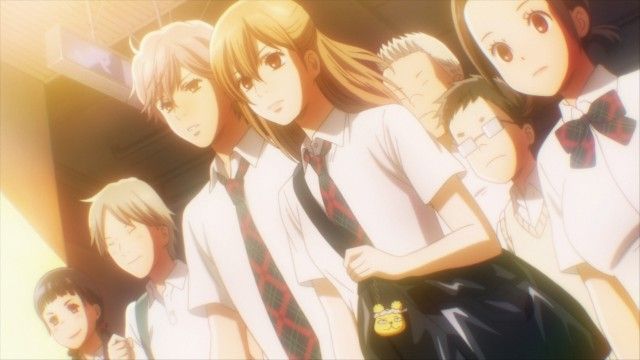 #9 - Old Friends, Strangers, Come and Walk Across the Gates of Meeting Hill
Season 2 - Episode 7 - Aired Feb 23, 2013
As Chihaya laments her loss in the regional finals, she allows the concert band to use the room above the karuta clubroom as storage. Noticing Chihaya's depression, her mother takes her to Kana's family shop to buy her her own hakama in order to encourage her to keep playing karuta. As Chihaya gets her motivation back, the concert band plays performs for the karuta club as thanks for letting them use the second floor. Whilst staying at a hotel in preparation for the nationals, Chihaya calls up Arata, promising to meet him in the individual tournament.
31 votes
Writers:
Ayako Katoh

,
Yuuko Kakihara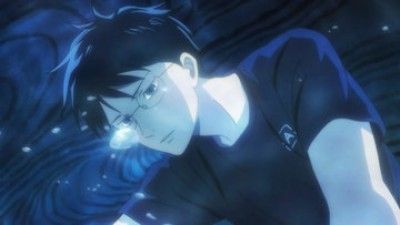 #10 - Clouds Just Beyond the Blue Ocean, Foam-White Waves in Their Wild Dance
Season 1 - Episode 20 - Aired Feb 22, 2012
In the runup to some exams, Tsutomu becomes a tutor for Chihaya and Yusei whilst Taichi enters a tournament in Yoshino, his last opportunity to advance to Class A. There, he runs into Arata, who gives him his contact details to give to Chihaya. Chihaya ditches studying and arrives after Taichi loses his tournament. She goes to observe Arata play whilst Taichi, initially frustrated by jealousy, finds solace in the fact Arata managed to return to karuta. At the end of the day, after Arata leaves and Chihaya is forced back to her studies, Harada offers Taichi a promotion to Class A so he can participate in the Masters qualifiers alongside Chihaya and Arata.
34 votes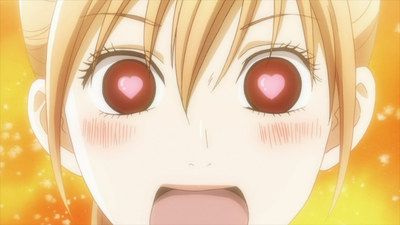 #11 - This Snow that Covers All Soaks My Sleeves for Your Sake, Too
Season 1 - Episode 21 - Aired Feb 29, 2012
After the exams, the others notice Taichi reciting the hundred poems from memory. This prompts Yusei to point out that Taichi's weakness is seeing the cards as words instead of feeling them. On the day of the Eastern qualifiers, Chihaya inadvertently makes a bet with Sudo in which the first one to lose has to shave their head. In the first round, Chihaya faces a child prodigy named Ririka, who proves to be fast. However, thanks to Harada's teachings, Chihaya focuses on timing before demonstrating her speed and winning the round.
34 votes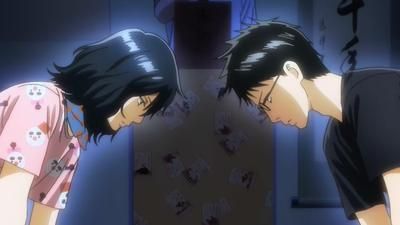 #12 - How Clueless You Are
Season 2 - Episode 24 - Aired Jun 22, 2013
As Chihaya becomes hesitant about going to watch Arata, she and Taichi are snuck in by Fujisaki's coach, Midori Sakurazawa. At this point, Arata is leading against Shinobu, as he somehow managed to gain a momentum over her. Shinobu soon starts fighting back by switching up her usual graceful style for a more aggressive attack, but even her trademark speed is outmatched by Arata. Shinobu soon becomes more focused and makes a valiant attempt to fight back, but in the end, Arata manages to win the tournament.
31 votes
Writers:
Ayako Katoh

,
Yuuko Kakihara
#13 - Bright, but With Snow
Season 1 - Episode 3 - Aired Oct 19, 2011
Chihaya, Taichi and Arata go to a karuta society where people practice competitive karuta. There, they are challenged to a three-on-three match against some of the regulars. Arata takes charge for most of the games, leading to some competitiveness within the team as well as with the opposing team. After winning the game, the group learn of a team tournament and start training for it. Later, Chihaya learns that Taichi is going to a far away middle school and Arata is going to return to Fukui after he graduates, meaning they will not be able to keep playing karuta together. At the thought of this, she becomes upset and refuses to enter the tournament. However, after some advice from her karuta mentor, she decides to join them after all, accepting that she is not the only one who will be lonely. After graduation, Chihaya challenges Arata to one final match and promises that one day they will meet again.
40 votes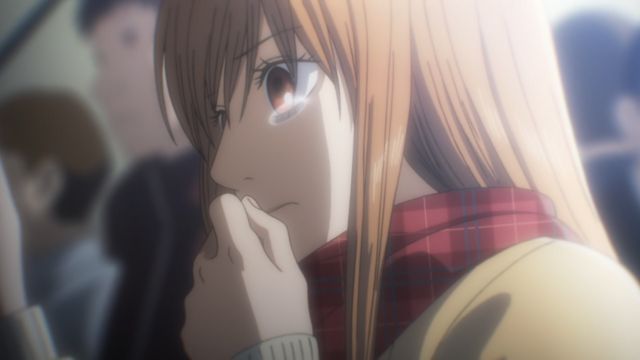 #14 - Takes Me Away In Haste
Season 3 - Episode 16 - Aired Jan 29, 2020
"You can't be Queen." Chihaya didn't lose heart even after being soundly defeated in her practice match with the Master, but she can't help feeling stunned by his comment. And Taichi, after seeing the Master's play style up close, begins to think about the style of karuta he wants to play. Christmas is also around the corner, and the Mizusawa Karuta Club has a plan in mind..
24 votes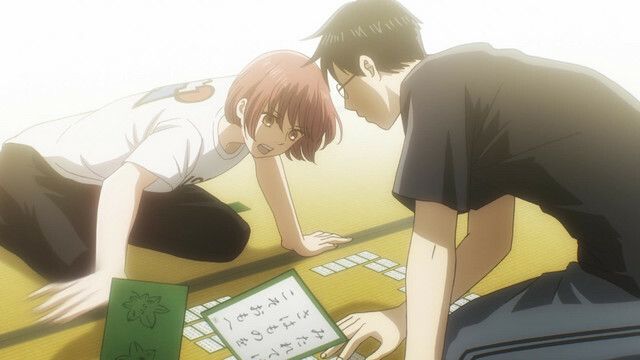 #15 - When Winds Send Waves Crashing
Season 3 - Episode 24 - Aired Mar 25, 2020
Taichi has told Chihaya about the feelings he had kept secret for so long. Now he's left the karuta club, and Chihaya's regret over failing to notice how he felt leaves her unable to play. But some new members have joined Mizusawa's karuta club, and among them is Tamaru Midori, a Class A player. She is a promising new member, but also a troublemaker.
20 votes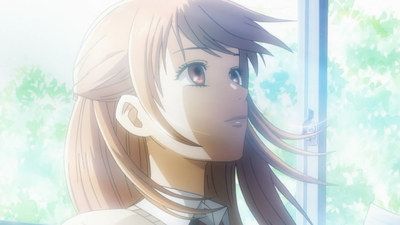 #16 - The World Shines for One Second, Things are Pure, White, Resplendent
Season 1 - Episode 25 - Aired Mar 28, 2012
Everybody is shocked after hearing that Master Suo plays karuta with 28 one-syllable cards. Chihaya, Arata, Taichi, and the other karuta club members do some soul searching as they attempt to move forward.
31 votes
#17 - It Echoes Through History and These Rocks Resound Once More
Season 2 - Episode 21 - Aired Jun 1, 2013
Chihaya tries to grow accustomed to playing with her left hand whilst Arata and Shinobu effortlessly win their first matches. After eventually realising her card placement was designed for right-handed players, Chihaya flips her card positions, helping her to play more naturally and win her match. In the next round, Yusei finds himself up against Arata and, despite showing a strong start, is inevitably overwhelmed by Arata's pure speed, but makes sure to play his hardest til the end. After Chihaya makes it through the second round, she finds her opponent for the third round is none other than Shinobu and decides to put her right hand into play.
31 votes
Writers:
Ayako Katoh

,
Yuuko Kakihara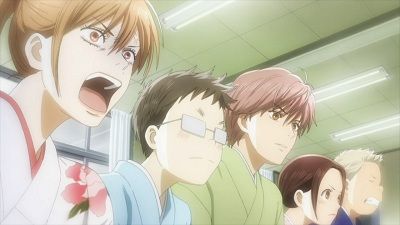 #18 - O Heavenly Wind
Season 1 - Episode 11 - Aired Dec 14, 2011
As the Misuzawa team start to face off against Hokuou Academy in the regional finals, Arata discovers the masses of e-mails Chihaya had sent him. Chihaya struggles when her opponent uses her favourite card to distract her. However, she is soon encouraged by her teammates. Meanwhile, Yusei feels disheartened when facing off against an old rival, but finds encouragement from seeing the passion of the juniors. Through all their struggles, Misuzawa manages to win their match and the regional championship, securing them a place in the nationals.
32 votes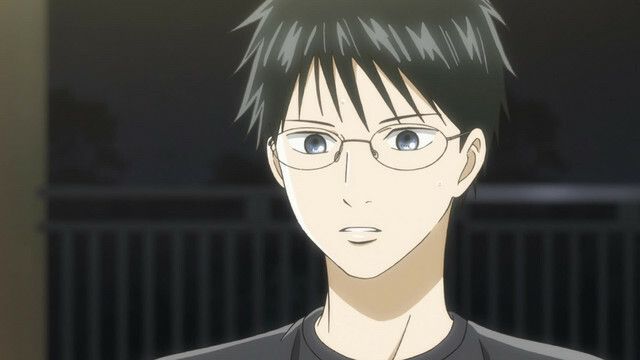 #19 - Scarlet Kadsuras
Season 3 - Episode 10 - Aired Dec 11, 2019
Arata wonders why he feels so relieved to learn that Taichi lost his match, even as dark memories of a similar feeling at the Yoshino Tournament come back to him, leaving him unable to concentrate fully on his match in the finals. His opponent, Murao, realizes that Arata isn't himself and sees an opportunity, but then...
23 votes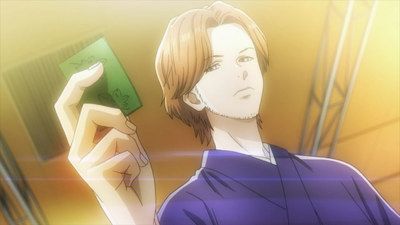 #20 - Cherry Trees Blossom on the Highest Peaks
Season 1 - Episode 24 - Aired Mar 21, 2012
Chihaya and the others go to Taichi's house to watch the Queen Match between Yumi and Shinobu, who had gained a lot of weight since Chihaya last saw her. As Shinobu is at a disadvantage due to her extra weight, she recalls how she came to love karuta and makes a comeback to win the match, causing Yumi to become upset but determined to try again next year. Afterwards, attention goes towards the Master Match, featuring the current Master, Suo Hisashi.
30 votes
#21 - Everyone Keeps Wondering, 'Is He Thinking About Love?'
Season 2 - Episode 14 - Aired Apr 13, 2013
After Arata hears about Mizusawa's progress from the rest of Fukui's team, Shinobu challenges him to a game, but he declines, stating it is a day for team matches. Meanwhile, everyone is so focused on Misuzawa's match that they hardly notice Hokuo getting defeated by Fujisaki. Yusei ends up losing his match but Kana manages to win hers, easing the pressure. Taichi then wins his match, though Chihaya is put under pressure when Megumu takes her 'Chihayafuru' card. Chihaya narrowly loses her match against Megumu, bringing the game to 2-2, with Tsutomu and his opponent with one card each left. After a rough series of dead cards, Tsutomu manages to take the win with a gamble, taking Misuzawa to the finals against Fujisaki. As Chihaya becomes frustrated as to how she could've done better, Taichi shows her her own nail marks in her hand, showing how much strength she had been using, whilst Kana asks Akihiro to play in her stead due to her accumulated tiredness.
31 votes
Writers:
Ayako Katoh

,
Yuuko Kakihara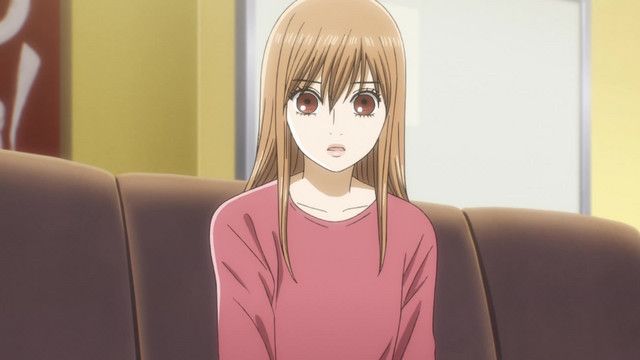 #22 - May the Scarlet Kadsuras
Season 3 - Episode 20 - Aired Feb 26, 2020
Suo had been controlling the number of cards taken in the Master match, but with one win and two losses in the fourth round, Harada's momentum stops his plan in its tracks by coming down to luck of the draw. Harada shows his tenacity as someone who has loved karuta and worked to become the Master more than anyone else, but Suo still manages to keep his cool. The Master match finally nears its conclusion.
21 votes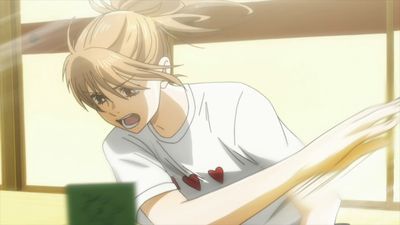 #23 - The Cherry Blossoms Scatter and Blow Away in the Wind
Season 1 - Episode 4 - Aired Oct 26, 2011
Back in the present, Chihaya becomes jealous when he learns Taichi allegedly has a girlfriend, and vows that if she can win a tournament and become a Class A karuta player, Taichi must help her form a high school karuta club. As Chihaya progresses through the tournament, Taichi reconnects with his old karuta tutor, Dr. Harada, who shows the progress Chihaya has made. In the final match, Chihaya faces a tough opponent who can read her moves, leading to a fierce battle for the 'Chihaya' card. However, Chihaya enjoys facing a strong, passionate, opponent and soon wins the tournament. After the match, Chihaya calls Arata to tell him the news, only to be told to stop calling him as he had long since quit playing karuta.
38 votes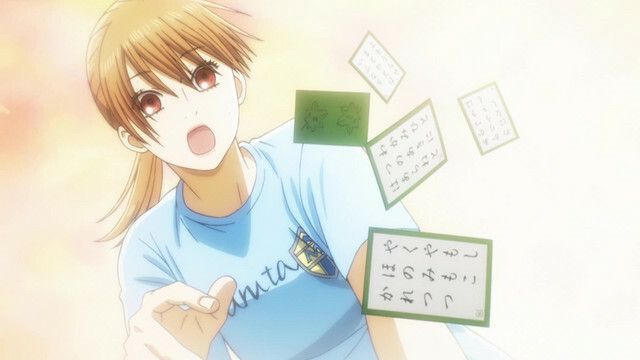 #24 - As Helpless Autumn Leaves Are Caught Against the Flow
Season 3 - Episode 15 - Aired Jan 22, 2020
Chihaya is still lost in the clouds after Arata confessed his feelings to her, making her unable to concentrate on studying for her exams. Kanade and Sumire, who happened to overhear Arata's confession, are debating whether they should tell Taichi or not. In the midst of all this, Chihaya gets a phone call from Sudo, who says someone in his college karuta club wants to play a match with her.
23 votes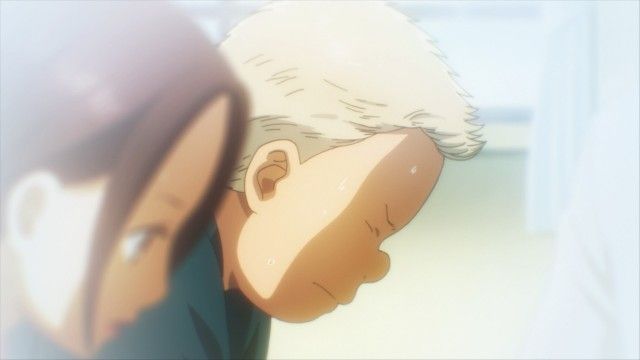 #25 - The Tatsuta River Becomes the Finest Brocade
Season 2 - Episode 6 - Aired Feb 16, 2013
Chihaya uses what she learned from watching the Master's match to hear sounds before they are made, putting pressure on Nayuta. The match soon approaches his climax with Chihaya, Taichi, Kana and Tsutomu all down to a luck-of-the-draw scenario, with Hokuo splitting the cards to their advantage, meaning Misuzawa will need to take cards from their opponent's side in order to win. Chihaya manages to encourage Taichi to try to aim for the opponent card, pushing his opponent to make an error and secure a win for Misuzawa and evening the scores. However, Chihaya ends up touching the final card the same time as Nayuta, which results in Hokuo's win, though both teams qualify for the nationals. After the tournament, Sumire, Akihiro and his brothers all decide join the karuta society. Meanwhile, Chihaya receives a text from Arata about what she thought of the finals, her reply being that it was both the most fun match she's had and the most frustrating loss.
29 votes
Writers:
Ayako Katoh

,
Yuuko Kakihara