The BEST Seasons of South Park
Every season ever - ranked by fan votes!
Last Updated: Apr 26, 2020
South Park is an animated series featuring four boys who live in the Colorado town of South Park, which is beset by frequent odd occurrences. The show grew out of a short film that Trey Parker and Matt Stone created called The Spirit of Christmas, and has become an award-winning show that is a unique blend of humor and satire.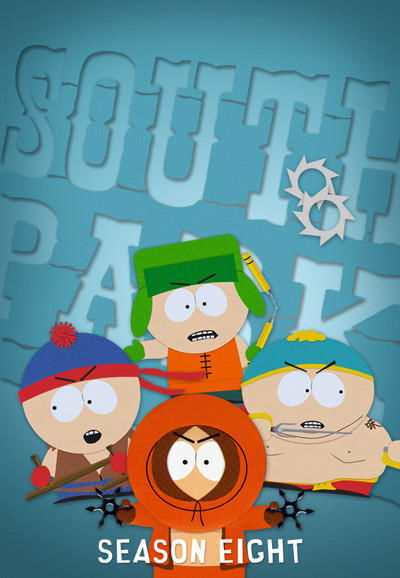 #1 - Season 8
First Aired: Mar 18, 2004
During this season, Stan, Kyle, Cartman and Kenny again find themselves at the centre of a number of hot political issues and celebrity shenanigans.
152 votes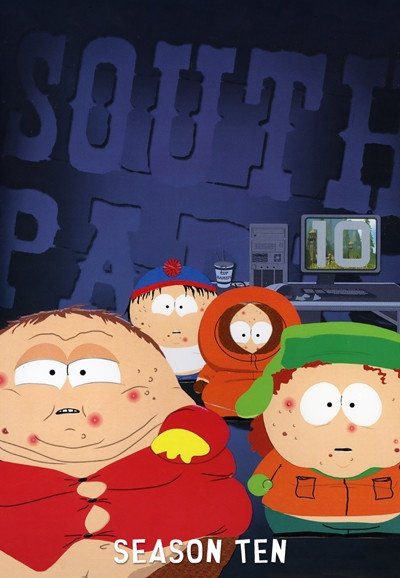 #2 - Season 10
First Aired: Mar 23, 2006
The tenth season of South Park, an American animated television series created by Trey Parker and Matt Stone, began airing on March 22, 2006, and is their favorite season. The tenth season concluded after 14 episodes on November 15, 2006. This is the first season in which Kenny does not die and the last season featuring Isaac Hayes as Hayes quit the show following the backlash behind season nine's "Trapped in the Closet" episode. This season also had a minor controversy when the Halloween episode "Hell on Earth 2006" depicted The Crocodile Hunter's Steve Irwin with a stingray lodged in his chest getting thrown out of Satan's Halloween party for not being in costume. Episode 2 in this season is the last one with the Braniff Airlines logo. This season is also home to the episode, "Make Love, Not Warcraft", which won the Primetime Emmy Award for Outstanding Animated Program in 2007. It's also home to the two-part episodes "Cartoon Wars Part I" & II, which involved Family Guy trying to air an image of the Muslim prophet Muhammad, and "Go God Go" which involved a future world where there was no religion. The season was listed as one of the 20 Best Seasons of the Last 20 Years by Pajiba.
149 votes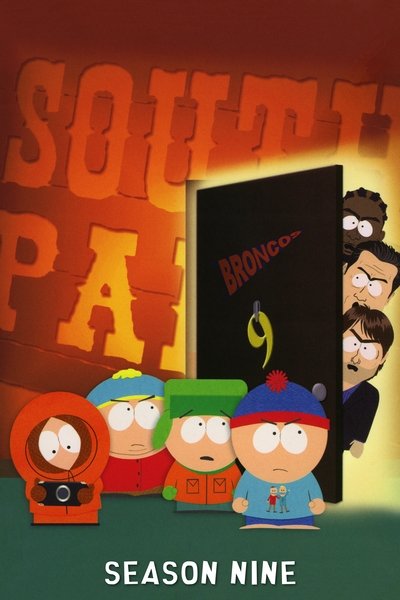 #3 - Season 9
First Aired: Mar 10, 2005
During this season, Stan, Kyle, Cartman and Kenny again find themselves at the centre of a number of hot political issues and celebrity shenanigans.
144 votes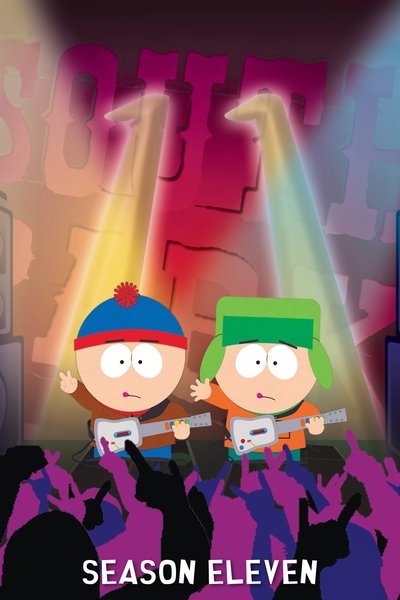 #4 - Season 11
First Aired: Mar 8, 2007
The eleventh season of South Park, an American animated television series created by Trey Parker and Matt Stone, began airing on March 7, 2007. The 11th season concluded after 14 episodes on November 14, 2007. This is the first season to have uncensored episodes available for DVD release. This is also the season featuring the three-part, Emmy Award-winning episode "Imaginationland".
144 votes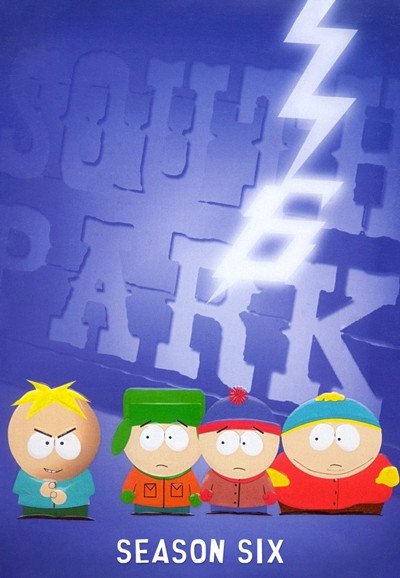 #5 - Season 6
First Aired: Mar 7, 2002
In this series Stan convinces the boys to kidnap all the calves from a local farm after a look at how veal is made turns him vegetarian; Professor Chaos struggles to find an evil scheme that hasn't already been done on 'The Simpsons'; and when Bebe's breasts begin to take shape, the boys can't understand why they're suddenly interested in her.
160 votes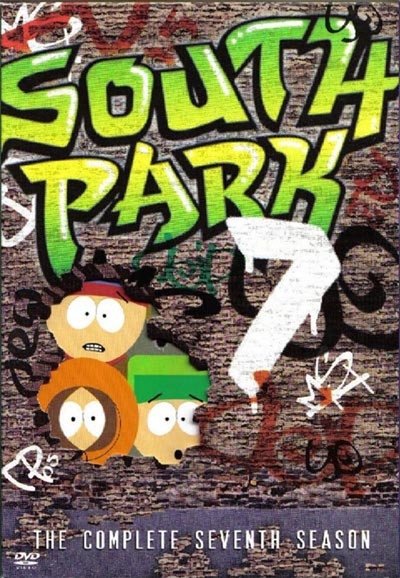 #6 - Season 7
First Aired: Mar 20, 2003
Season seven of South Park, an American animated television series created by Trey Parker and Matt Stone, began airing on March 19, 2003. The seventh season concluded after 15 episodes on December 17, 2003.
157 votes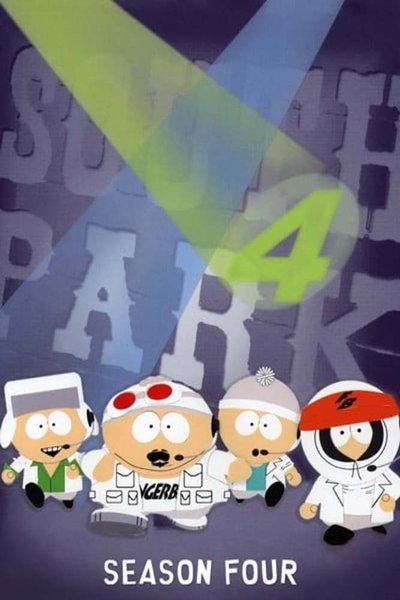 #7 - Season 4
First Aired: Apr 6, 2000
177 votes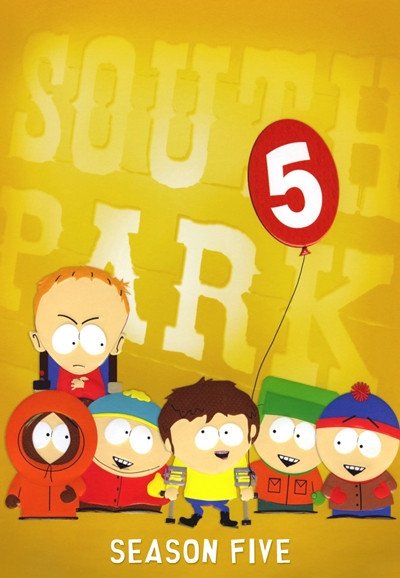 #8 - Season 5
First Aired: Jun 21, 2001
In 'It Hits the Fan' a well-known expletive becomes common currency after an airing on an influential TV police drama, but this particular curse-word is itself cursed and soon has the land crawling with Black Death. 'Cripple Fight' sees the parents mount a campaign to get Big Gay Al removed from his position as Scout leader. 'The Super Best Friends' has the boys become involved with the sinister cult run by magician David Blaine. 'Scott Tenorman Must Die' finds Cartman doing his best to get his revenge on the diabolical Scott Tenorman. 'Terrance and Phillip: Behind the Blow' has Cartman, Kyle and Stan uncover the truth about Terrance and Phillip when they visit the Earth Day Brainwashing Festival. In 'Cartmanland' the big-boned youngster purchases a theme park. 'Proper Condom Use' sees the parents petition the school to get sex education for their children. 'Towelie' has the boys befriend a stoned talking towel called Towelie. 'Osama Bin Laden Has Farty Pants' finds Cartman, Stan, Kyle and Kenny trapped on an US military aircraft bound for Afghanistan. In 'How to Eat With Your Butt' Cartman gets Kenny's photo printed on a milk carton as that of a missing child. In 'The Entity' Kyle's cousin comes to stay and Mr Garrison invents a new method of transportation. 'Here Comes the Neighborhood' has Token invite other rich people to come live in South Park. 'Kenny Dies' sees Cartman get involved in stem cell research. Finally, in 'Butters' Very Own Episode', Butters starts spying on his father and discovers that the old man is an avid fan of gay pornography and regularly visits men's bath houses.
168 votes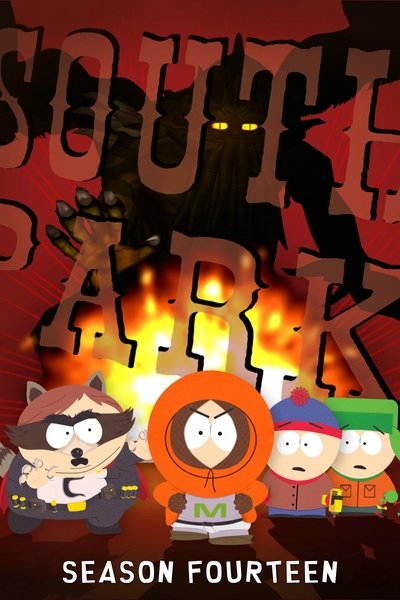 #9 - Season 14
First Aired: Mar 18, 2010
This series finds Stan, Kyle, Cartman, Kenny, Butters and co getting into fixes through their usual blend of innocence and mischievousness. As well as coming to terms with the perils of social networking and being accused of sex addiction in the furore that sweeps the nation in the wake of the revelations surrounding Tiger Woods, the boys finally reveal the identity of the suitably mysterious Mysterion in a three-part special.
136 votes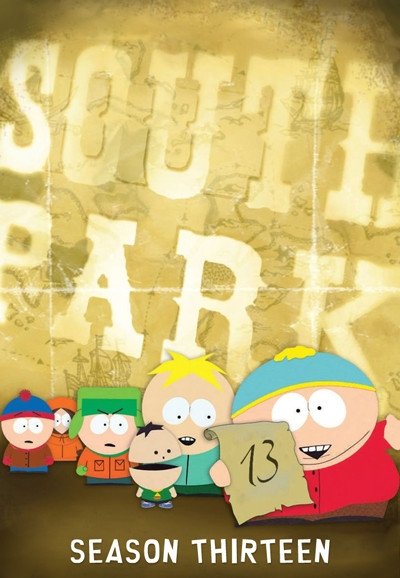 #10 - Season 13
First Aired: Mar 12, 2009
The thirteenth season of South Park, an American animated television comedy series, originally aired in the United States on Comedy Central between March 11 and November 18, 2009. The season was headed by the series creators Trey Parker and Matt Stone, who served as executive producers along with Anne Garefino. The season continued to focus on the exploits of protagonists Stan, Kyle, Cartman, Kenny and Butters in the fictional Colorado mountain town of South Park. The season was the first of three new seasons Parker and Stone agreed to produce for the network under a renewal deal. It consisted of fourteen 22-minute episodes, which aired in two groups of seven episodes separated by a six-month gap. Prior to the season's premiere, all South Park episodes were made available for free viewing on the official series website, South Park Studios. The 13th season was the first to be broadcast in high definition and in widescreen. Continuing their practice from previous seasons, Parker and Stone wrote and produced each episode within the week before its broadcast date. The 13th season satirized such topics as the ACORN scandal, Japanese whaling, piracy in Somalia and the marketing tactics of the Walt Disney Company. Celebrities were spoofed throughout the season, including the Jonas Brothers, Kanye West, Carlos Mencia, Paul Watson and Glenn Beck, all of whom publicly responded to their portrayals. The episode "Fishsticks" attracted particular media attention due to rapper Kanye West's declaration that its jokes about his arrogance were funny but hurt his feelings. "The F Word", in which the central characters attempt to change the definition of the word "fag", was especially controversial and prompted complaints from the Gay & Lesbian Alliance Against Defamation. A broadcast of "Pinewood Derby" in Mexico was pulled, allegedly due to its depiction of Mexican President Felipe Calderón. "Fatbeard" was praised by the crew of the USS Bainbridge, which was involved in the 2009 rescue of the MV Maersk Alabama from Somali pirates.
133 votes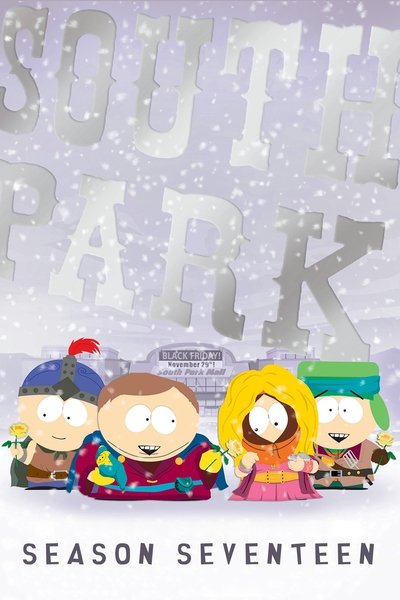 #11 - Season 17
First Aired: Sep 26, 2013
Join Stan, Kyle, Cartman and Princess Kenny as they infiltrate the NSA, thwart patient zero, tame some strange and fight in the greatest battle of their young, hot lives.
152 votes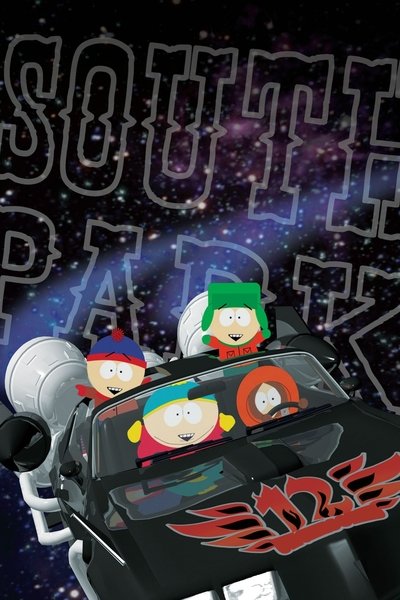 #12 - Season 12
First Aired: Mar 13, 2008
The twelfth season of South Park, an American animated television series created by Trey Parker and Matt Stone, began airing on March 12, 2008. The twelfth season concluded after 14 episodes on November 19, 2008. This is the first season in which creator Matt Stone is not a credited writer of any episodes, and Saturday Night Live cast member Bill Hader is credited as a consultant starting with this season.
145 votes
#13 - Season 19
First Aired: Sep 17, 2015
222 votes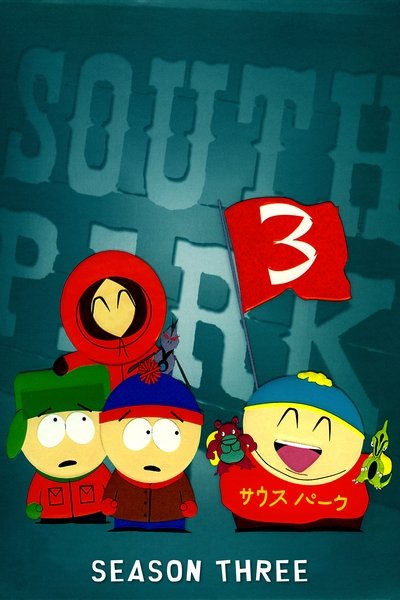 #14 - Season 3
First Aired: Apr 8, 1999
In 'Rainforest Schmainforest', Cartman, Stan, Kyle and Kenny visit the rainforests of Costa Rica on the 'Getting Gay with Kids' choir tour (listen out for a guest appearance by 'Friends' star Jennifer Aniston). 'Spontaneous Combustion' sees Stan's dad struggling to find a solution to the spontaneous combustion being experienced by people who hold their farts in out of politeness. In 'Succubus', the boys attempt to save Chef from a life of bliss with a life-draining succubus in female form. 'Tweek vs Craig' sees the boys splitting into rival camps in a playground debate over who is the hardest - Tweek or Craig? In 'Jakovasaurs', the town becomes over-run by incredibly stupid and annoying prehistoric creatures who breed at an exponential rate. A plan is hatched to get rid of the visitors, with Cartman's voice the only one raised in protest (he likes them, you see). In 'Sexual Harassment Panda', an encounter with an educational panda results in a spate of sexual harrasment lawsuits being filed in the town of South Park. 'Cat Orgy' sees Cartman left to the mercy of Stan's older sister Shelly when she babysits for him... and just what is wrong with Cartman's cat? In 'Two Guys Naked in a Hot Tub', Mr Mackey's 'Meteor Shower Party' sees Stan and Kyle's fathers indulging their homo-erotic fantasies in the hot tub. 'Jewbilee' shows how Kyle and Kenny help thwart a plan to destroy the mighty prophet Moses at the Jewish scout camp. In 'Chinpoko Mon', Cartman, Stan, Kyle and Kenny fall prey to the latest Japanese craze. 'Starvin' Marvin in Space' sees the boys reunited with their Ethiopian friend Marvin, who is looking for a new home. In 'Korn's Groovy Pirate Ghost Mystery', South Park receives a Halloween visit from rock band Korn in an episode strangely reminiscent of 'Scooby-Doo!'. 'Hooked on Monkey-Fonics' sees the boys' attempts to win the Spelling Bee put in the shade when the contest is won by a pair of home-schoolers. All of which gives Cartman a really cool idea; 'Screw you guys - I'm going home-school.' In 'The Red Badge of Gayness', Cartman takes over a Civil War reconstruction in order to ensure that this time round the South wins. 'Mr Hankey's Christmas Classics' sees everyone's favourite piece of excrement hosting a festive musical special. In 'Are You There God? It's Jesus', Christ decides to put on a special Millennium show for his straying flock. But will anyone really be impressed by wheelchair-bound rocker Rod Stewart repeatedly poohing his pants live on stage? 'The Brown Noise' sees Cartman, Stan, Kyle and Kenny hatching a plot to gain revenge on some cool New York rivals at the world's biggest ever recorder concert, while Mr Garrison visits his estranged to father to discover why he was never sexually abused as a child.
189 votes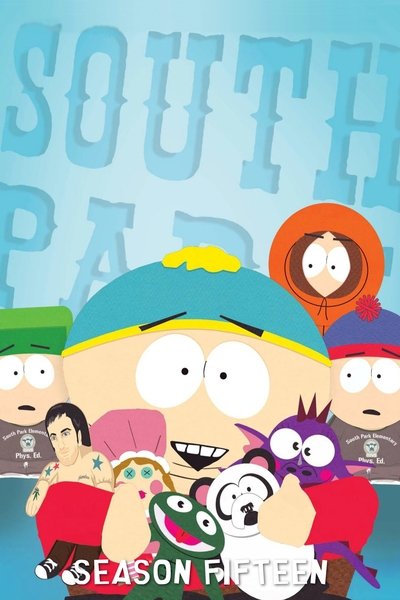 #15 - Season 15
First Aired: Apr 28, 2011
The fifteenth season of the American animated sitcom South Park began airing on Comedy Central on April 27, 2011 and ended on November 16, 2011. In response to reactions to the mid-season finale episode "You're Getting Old", which seemed to insinuate that creators Trey Parker and Matt Stone were wrapping up the series, Comedy Central proclaimed through the media that South Park was renewed for two more seasons, and the duo were signed through 2013. Shortly before the airing of the season finale episode "The Poor Kid", South Park was extended again until 2016, taking the show to 20 seasons.
136 votes
#16 - Season 18
First Aired: Sep 25, 2014
189 votes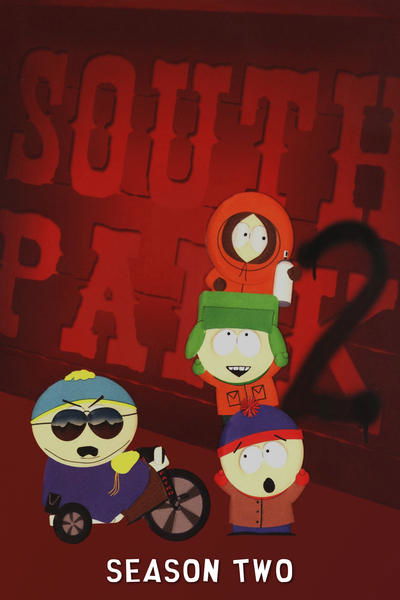 #17 - Season 2
First Aired: Apr 2, 1998
209 votes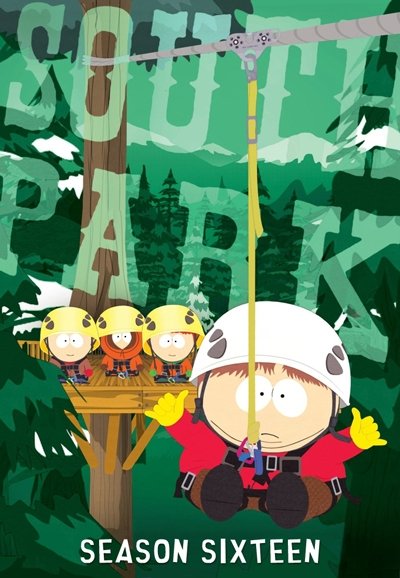 #18 - Season 16
First Aired: Mar 15, 2012
The sixteenth season of the American animated sitcom South Park began airing on Comedy Central on March 14, 2012 and ended on November 7, 2012.
142 votes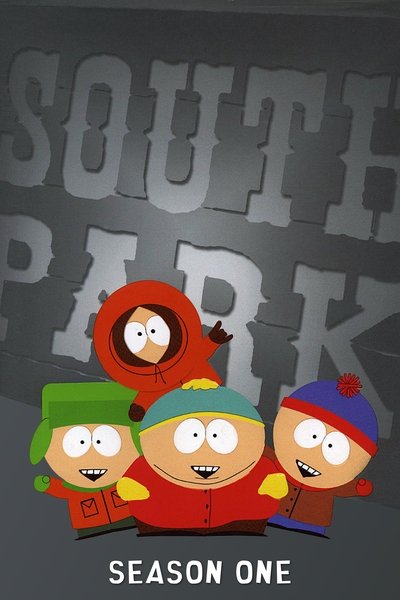 #19 - Season 1
First Aired: Aug 14, 1997
In 'Cartman Gets an Anal Probe', South Park is visited by aliens, who proceed to kidnap Kyle's little brother, Ike, mutilate some cows and probe Eric Cartman anally. 'Volcano' sees the boys going on a weekend camping trip with Uncle Jimbo and Ned, his pal from 'Nam. The outing comes under threat from a volcano and a creature named Schuzzlebutt. In 'Weight Gain 4000', Cartman wins an essay competition, and the prize is to be awarded by none other than American sweetheart, Kathie Lee Gifford. However, Mr Garrison was humiliated by Kathie as a boy, and plots with Mr Hat to kill her and gain his revenge. 'Big Gay Al's Big Gay Boat Ride' sees the South Park Cows' match-winning quarterback, Uncle Jimbo's nephew Stan, losing his form when he discovers that his dog, Sparky, is gay. In 'An Elephant Makes Love to a Pig', the boys decide to cross-breed Kyle's mail order elephant with Cartman's potbellied pig, Fluffy, in order to create a potbellied elephant. Things go awry when they enlist the help of twisted scientist Mephesto. 'Death' sees Stan in a quandry when his 102-year-old grandfather asks him to assist in a suicide attempt. In 'Pinkeye', Stan, Kyle and Cartman are preparing for the school Halloween party when the entire South Park community is transformed into brain-eating zombies. 'Tom's Rhinoplasty' sees Mr Garrison replaced by attractive substitute teacher Miss Ellen when he pays a visit to Tom's Rhinosplasty. It being Valentine's Day, the boys all fall for Miss Ellen, and Wendy soon senses that she has a rival for Stan's affections. In 'Starvin' Marvin', a batch of genetically engineered turkeys go on the rampage in South Park, while Cartman is mistaken for a starving African child by aid authorities and sent to Ethiopia. 'Mecha-Streisand' sees the boys discovering a prehistoric relic which spawns a terrible monster. Can a famous actor, critic and rock star come to their aid and save the world from the dawn of Zinthar? In 'Mr Hankey, the Christmas Poo', South Park Elementary attempts to create a non-denominational holiday play, with distinctly un-entertaining results, while Kyle checks into the mental house. 'Damien' sees Jesus and Satan battling it out at South Park Forum after the son of the prince of darkness's arrival rather upstages Cartman at his own birthday party. 'Cartman's Mom is a Dirty Slut' sees Cartman questioning his true parentage. Could his real dad be Chief Running Water, who mom met many moons ago at the 12th Annual Drunken Barn Dance? Or is it Chef? Or Mr Garrison? Meanwhile, Stan and Kyle attempt to win the America's Stupidiest Home Videos cash prize.
294 votes
#20 - Season 20
First Aired: Sep 15, 2016
205 votes
#21 - Season 21
First Aired: Sep 14, 2017
136 votes
#22 - Season 22
First Aired: Sep 27, 2018
107 votes
#23 - Season 23
First Aired: Sep 26, 2019
77 votes