The BEST Episodes of F is for Family
Every episode ever - ranked by fan votes!
Last Updated: Dec 8, 2019
Follow the Murphy family back in the 1970s, a time when you could smack your kid, smoke inside and bring a gun to the airport.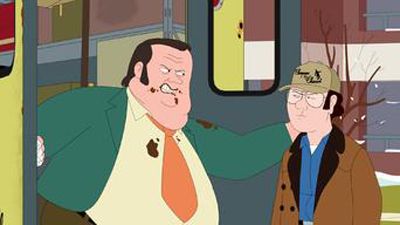 #1 - This Is Not Good
Season 2 - Episode 6
Frank's job takes him back to the airport, with awkward results. Kevin prepares for his date with "haircut girl". Bill revels in his new outlaw ways.
429 votes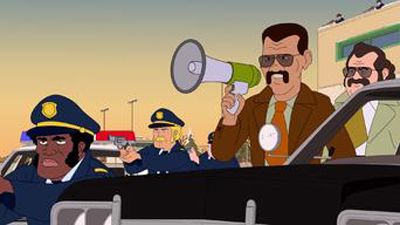 #2 - Landing the Plane
Season 2 - Episode 10
Sue gears up for her big moment at the shareholders' meeting, while Frank and friends lay a trap for Scoop. But the day takes a dramatic turn.
386 votes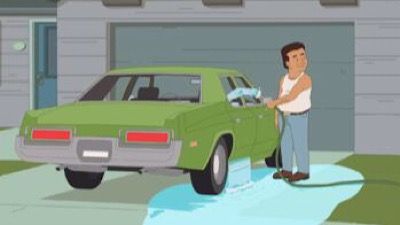 #3 - It's in His Blood
Season 3 - Episode 8
An unwelcome surprise sends Frank's bromance with Chet into a tailspin. Maureen and Phillip train for their big day. Bill's breakup gets messy.
160 votes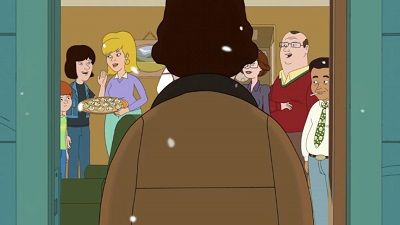 #4 - O Holy Moly Night
Season 1 - Episode 6
Christmas Eve turns chaotic as Frank's deal to avoid a strike hits a last-minute snag and Bill's first stint as an altar boy leads to trouble.
621 votes
Writers:
David Richardson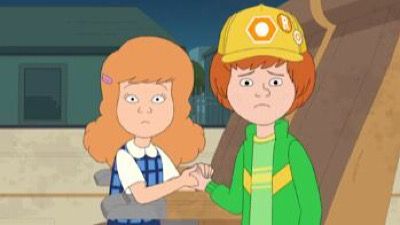 #5 - Bill Murphy's Night Off
Season 3 - Episode 10
As the Murphys and their neighbors scour the city, Bill bounces from one harrowing ordeal to the next. Rosie's debate turns into a rescue mission.
158 votes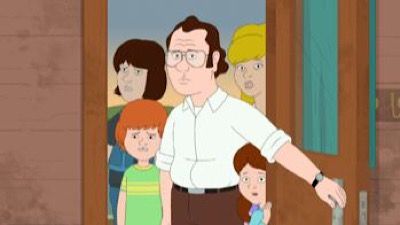 #6 - Summer Vacation
Season 3 - Episode 7
The family's summer trip to a lakeside cabin takes one vexing turn after another, and Kevin relives a traumatic childhood moment.
166 votes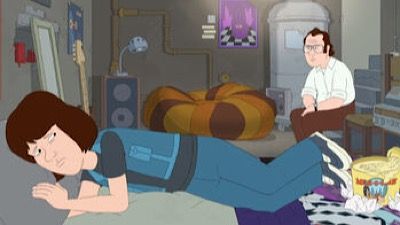 #7 - Frank the Father
Season 3 - Episode 9
After bailing Kevin out, Frank tries a new parenting tactic. Meanwhile, Maureen's shot at TV fame hits a snag, and Bill weighs a big decision.
155 votes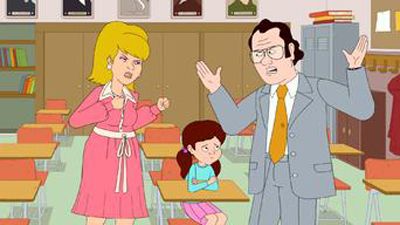 #8 - Fight Night
Season 2 - Episode 7
Sue meets with the queen of Plast-a-Ware and plans a romantic night out with Frank. But a call from Maureen's school triggers a family meltdown.
418 votes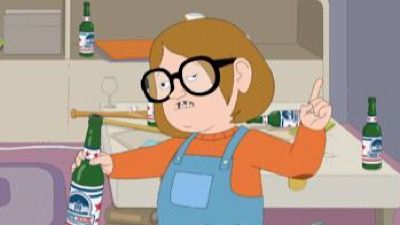 #9 - Battle of the Sexes
Season 3 - Episode 5
While Sue hosts a soul-crushing focus group for the Forkoontula, Frank tries to keep Vic from bonding with Chet, and Bill sneaks out with Bridget.
168 votes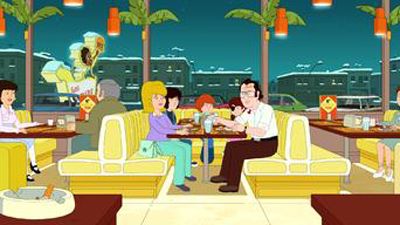 #10 - Heavy Sledding
Season 2 - Episode 1
As Frank stews over his lost job, Sue tries to lighten the mood with a family sledding trip. But the outing brings on more headaches.
566 votes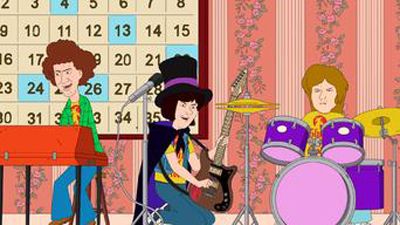 #11 - Breaking Bill
Season 2 - Episode 5
Kevin's dreams of rock stardom stir up trouble at home. A setback the day before hockey tryouts pushes Bill over the edge. Sue givers her big pitch.
446 votes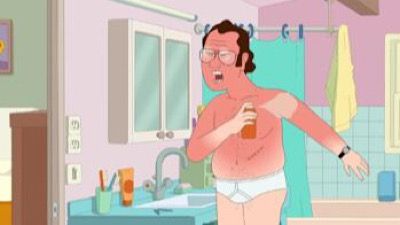 #12 - Are You Ready for the Summer?
Season 3 - Episode 1
The Murphys kick off summer with a trip to the town Memorial Day parade, where bottled-up frustrations and fears about the new baby boil over.
198 votes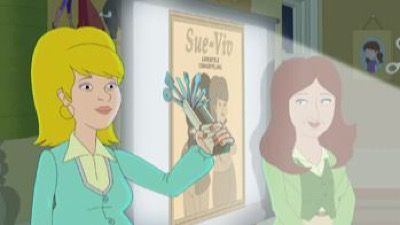 #13 - The Stinger
Season 3 - Episode 3
Sue dreams up a new invention, Kevin starts summer school, Bill suffers an awkward mishap at the pool, and a promotion stokes tensions at the airport.
172 votes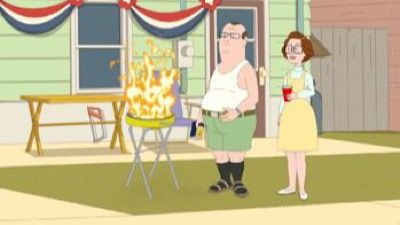 #14 - Punch Drunk
Season 3 - Episode 6
Frank can't wait to party with his new best bud on the Fourth of July, but rising tensions between Chet and Sue set off the wrong kind of fireworks.
165 votes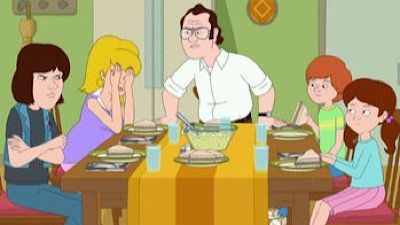 #15 - Paul Lynde to Block
Season 3 - Episode 2
Sue's hopes of a romantic night with Frank at the drive-in are dashed when he brings the new neighbors along. Kevin's bandmates drop a bombshell.
175 votes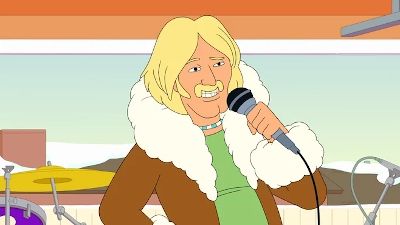 #16 - Pray Away
Season 2 - Episode 9
A couple's retreat leads to a moment of truth for Frank and Sue. Bill and Phillip hatch a plan to deal with Jimmy. Suprises abound at Vic's party.
411 votes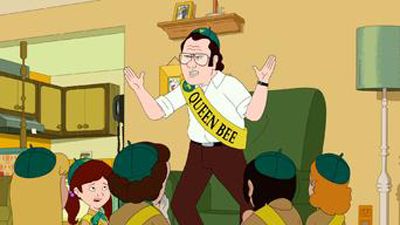 #17 - The Liar's Club
Season 2 - Episode 3
Sue discovers a major downside of office life, Frank sucks it up for a trip to the unemployment line, and Kevin finally gets a space of his own.
471 votes
#18 - Night Shift
Season 2 - Episode 4
As Frank scrambles to prove himself at a new job, Kevin and his band plot to get their song on the radio. Sue has a Plast-a-Ware brainstorm.
446 votes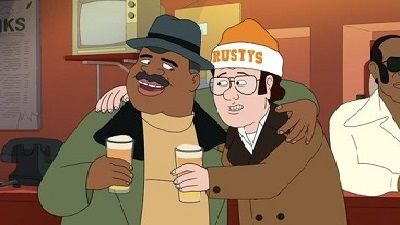 #19 - The Trough
Season 1 - Episode 3
Frank makes a powerful friend at a football game. Frank's move into management stirs up trouble with his old work pals.
716 votes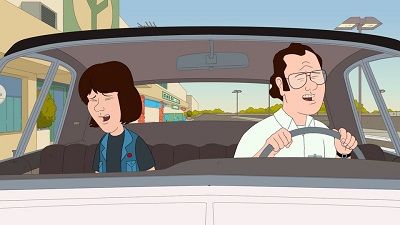 #20 - Saturday Bloody Saturday
Season 1 - Episode 2
Frank's attempt to teach Kevin a lesson about respect yields unintended results. Meanwhile, Maureen makes babysitting a nightmare for Bill.
839 votes
Writers:
David Richardson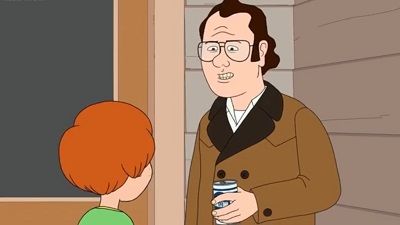 #21 - Bill Murphy's Day Off
Season 1 - Episode 5
Bill's surprise attack on the neighborhood bully backfires in a big way. Frank has to swallow his pride to make good on a promise to Kevin.
611 votes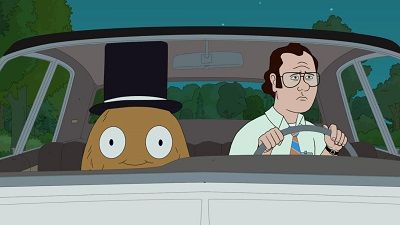 #22 - 'F' is for Halloween
Season 1 - Episode 4
Halloween is all tricks and no treats as Frank secretly torpedoes Sue's shot at a real job and a bully leaves Bill afraid to don his costume.
650 votes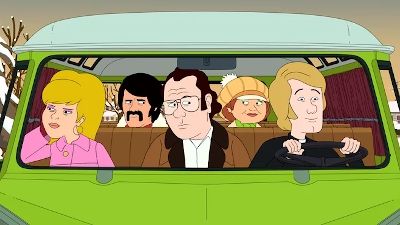 #23 - F Is for Fixing It
Season 2 - Episode 8
As Sue and Frank try to hash things out, Kevin is wracked with guilt over the incident at Vic's. Bill comes face to face with his old nemesis.
422 votes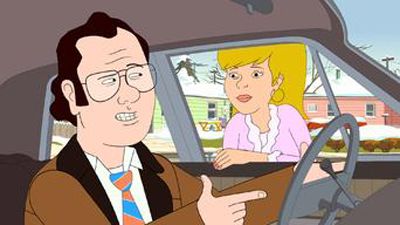 #24 - A Girl Named Sue
Season 2 - Episode 2
Frank's big meeting doesn't play out quite like expected. Fed up with plasticware parties, Sue begins to fantastize about a change.
487 votes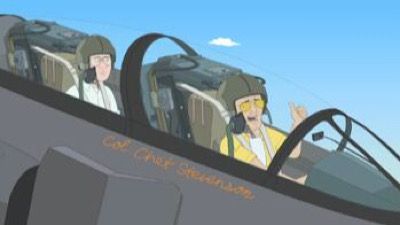 #25 - Mr. Murphy's Wild Ride
Season 3 - Episode 4
As the guys start work on the baby's room, Chet takes Frank on an unforgettable outing to the Air Force base. A jealous Phillip lashes out at Bill.
168 votes