The Best Episodes of Honey and Clover
Last Updated: Jun 20, 2019
Takemoto Yuuta, Mayama Takumi, and Morita Shinobu are college students who share the small apartment. Even though they live in poverty, the three of them are able to obtain pleasure through small things in life. The story follows these characters' life stories as poor college students, as well as their love lives when a short but talented 18 year old girl called Hanamoto Hagumi appears.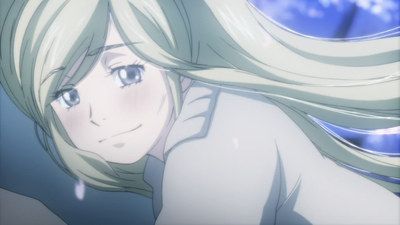 #1 - With Honey and Clover
Season 2 - Episode 12
Ayumi questions Shūji's love for Hagu. Takumi is happy for Shūji for admitting his love for Hagu. Ayumi regrets telling Shinobu about Hagu's accident. Takumi explains to Ayumi that Hagu had art as a part of her life, so her love for Shinobu was uncertain in the past. Shūji prepares to take a break from teaching, and then tells Rika about it. Rika explains to Shūji that Takumi scolded her about Shūji. Kaoru feels guilty for allowing the former boss of Floyd Electric to live with his children and grandchildren. Hagu compares Ayumi to a dove, and Hagu would want to make origami doves for Ayumi. Shinobu tells Kaoru about the fun employees and about the strong Hagu. Everyone celebrates the graduation of Yūta and Hagu. This will be the last night before Yūta leaves. Yūta and Hagu are sent to buy ice cream. Hagu worries about Shūji, but Yūta tells her not to worry. As Yūta leaves on a train, Hagu bids him farewell, giving him some bread. Within each sandwich, a four-leaf clover is seen.
9 votes
Watch on Amazon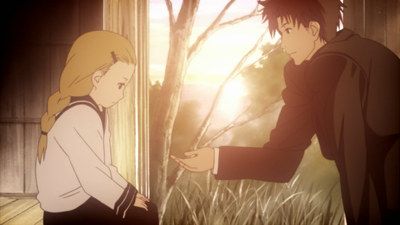 #2 - We Look For a Miracle
Season 1 - Episode 7
Shuuji Hanamoto has to be away for a year for a job assignment and he worries about whether he should bring his niece, Hagumi, along with him. Intending to give her uncle a good luck charm for his trip, Hagumi searches for a four-leaf clover.
11 votes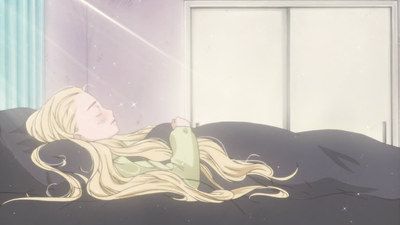 #3 - The Sudden Kiss, the Unexpected Parting
Season 1 - Episode 12
It is spring again. The whole group attends the annual school festival. Some of them tell stories about what happened recently to them, while others think of their loved ones. Later on the next day, Hagu is still in an uncomfortable mood. She went out to buy tobacco for Professor Hanamoto and took a look of cherry blossoms for a while. Morita suddenly appears in his eccentric behavior, giving her his scarf and kissing her unconsciously. He ran away the moment he realized what he had just done. Hagu was quite shocked after that and she got a fever which, according to Professor Hanamoto, is often caused to her by stress. Professor Hanamoto told Takemoto about Hagu's uncomfortable feelings while going out with Morita last time, and he said she did not realize that was because she liked him. Takemoto, feeling depressed, comes back home, finding the person responsible for summoning Morita to work, who is seen breaking into Morita's overly secured room. The room shockingly resembled that of a master control room. This mysterious person then finds Morita's passport, in order to be delivered to the airport. He then tells Takemoto that Morita is about to go to Los Angeles for six months for a job. Takemoto jumps into the car with him to go to airport but he could not make it in time to bid Morita farewell. The person is later revealed to be Morita's older brother, Kaoru Morita, who also portrays eccentricity. Takemoto asks Kaoru whether Morita will return or not. In turn, Kaoru asks Takemoto whether or not he wants Morita to return.
9 votes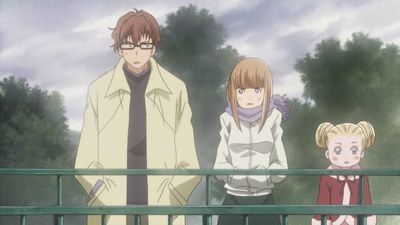 #4 - The Past, Tears, and a Confession
Season 1 - Episode 6
The group visits a rather eerie zoo. Shuuji reveals to Mayamoto his history with Rika and her husband. In the second half of the episode, the students are hard pressed to complete their final term art work especially Morita.
11 votes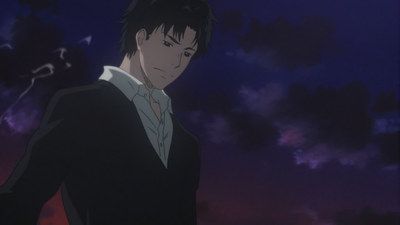 #5 - Pondering My Inabilities
Season 2 - Episode 9
Kaoru explains his jealousy of Shinobu, and Shinobu questions Kaoru's jealousy. Shūji tells Yūta and Ayumi that Hagu isn't doing so well. She waiting a very long time to be able to have feeling in her right hand, since it was numb after her surgery. Shūji then tells them that Hagu might suffer sensory impairments in her right hand for the rest of her life, and that she might not be able to paint anymore. Ayumi tells Nomiya that she would want a cell phone in order to contact Hagu during her stay at the hospital. Ayumi sews a sweater for Hagu, and then visits her in the hospital. Shūji meets with the physical therapist, as she gives him instructions to massage Hagu's stiff upper body. Yūta and Ayumi go to a garden to pick flowers for Hagu, and they visit her again. Shūji tells Yūta and Ayumi that Hagu will gain her sense of feeling over time, however he says to them that they should be concentrating on their lives, and not Hagu's. Yūta is worried to leave Hagu after graduation, because he doesn't want to see her in pain and suffering. He wants to be able to help Hagu recover, but he is struggling to decide whether to help her or leave her.
8 votes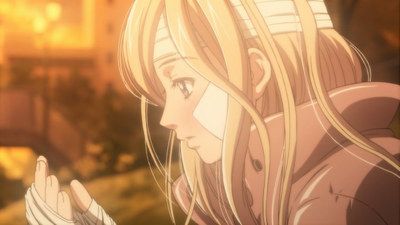 #6 - Once, When I Was Little, I Saw God
Season 2 - Episode 10
Ayumi visits Hagu again, but Shūji took Hagu to do a contrast bath therapy session after her physical therapy session. The physical therapist tells Ayumi that Hagu is strong person, never giving up because of feeling pain. However, it is possible that Hagu may never be able to paint again, due to her condition. In Spain, Takumi goes out of his way to prevent the Spanish architect from seeing Rika. Shinobu, unexpectedly returns to go see Hagu, very worried about her condition. A jealous Yūta accidentally injures himself when he finds out that Ayumi caused Shinobu to return. Borrowing Ayumi's bicycle, he quickly rides to the hospital. Shūji tests Hagu's level of pain in her right hand. She doesn't cry like other children would, however Shūji tells that it is alright to cry. Hagu reminds herself that drawing was a part of her life. Later, Yūta arrives and finds Shūji to ask where Hagu is. After Shūji was uncertain, Yūta determined that Shinobu took her with him. At his place, Shinobu tries to comfort Hagu, kissing her. Meanwhile, Shūji tells Yūta that he will take a break from teaching. Yūta wonders if Hagu will be with Shinobu, but Shūji ignores him, making his way back to the hospital.
8 votes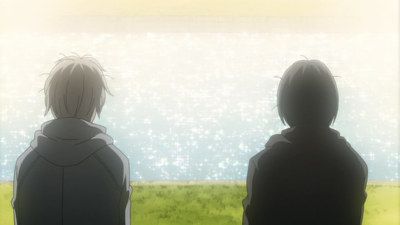 #7 - Please Give Me Your Life
Season 2 - Episode 11
After spending the night with Shinobu, Hagu wakes up and sees her right hand swollen, frightening her. Shinobu takes her back to the hospital, meeting up with Shūji. Yūta encounters Shinobu outside the hospital. Yūta takes Shinobu to Hagu place, questioning himself if Hagu will be able to paint again. Shūji visits Hagu again, and Hagu asks if Shūji can give up his life for her, and Shūji reluctantly accepts. Hagu reminisces about the time she was with Shūji when she was younger. Shūji was always with her. Yūta and Shinobu wake up early in the morning. Yūta and Shinobu soon begin to fight over Hagu, but soon reconcile. Shinobu delivers a box to Shūji, but Shūji only takes some money and gives the box back to Shinobu. Shūji admits his love for Hagu.
8 votes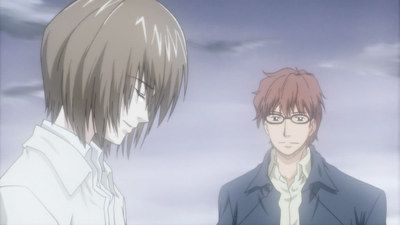 #8 - I Won't Let You Go Anywhere
Season 2 - Episode 4
The art exhibition has begun again. Shūji thinks back to when Hagu decided not to submit her paintings in the previous art exhibition. Shūji tells Hagu of when he went to an art exhibition and purchased a postcard of a painting of the moonlight reflected on the sea. It reminded him of how Rika's husband died and how Rika got severely injured on the beach under the moonlight. Shūji reminisces about his feelings for Rika. Takumi goes on a train with Rika to Sapporo, surprising her. After they both take a shower, they both go to sleep for the night. Once they have arrived, Takumi and Rika drive north to a barren land. Rika visits her father's gravestone, then she visits her dog's gravestone. She thanks Takumi for coming with her to Sapporo. Rika tries to sneak out of the hotel, making Takumi angry, but then he begins to sob, not wanting to lose sight of her. Takumi goes on an airplane back to Tokyo, while Rika goes on an airplane to Spain. At the Harada Design Office, Takumi noticed that the hotel room in Spain had two bedrooms, one for Takumi and one for Rika.
8 votes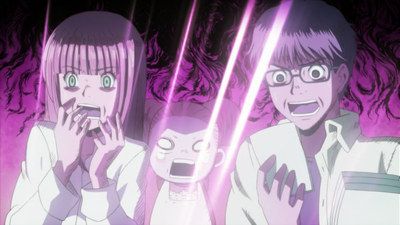 #9 - Because I Can't Leave You Alone
Season 1 - Episode 8
Hagumi and Ayama hold a dinner party and invite the guys over but it soon turns out that it's a special day for one of them. And in the second part of the episode, Hagumi has to spend a night alone in the apartment when Ayama has to return home to her family.
10 votes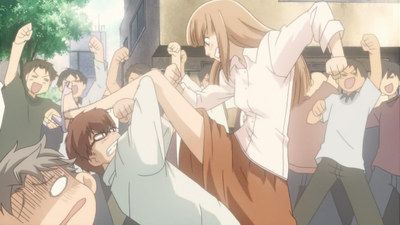 #10 - These Were Two Unrequited Loves
Season 1 - Episode 3
Takemoto, Morita and Mayama are invited over to the Hanamoto's for a dinner party after Hagumi brings back some soba from her summer vacation in Nagano. However, Morita and Mayama fail to attend. Takemoto offers to help Hagumi with something but soon finds that he has taken on more than he can chew. And Mayama's job puts a serious strain on Yamada.
12 votes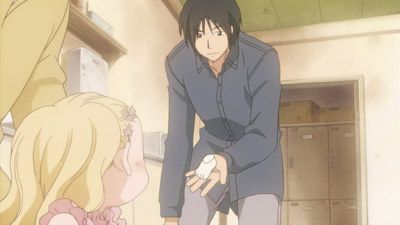 #11 - The Two Affections Start to Turn
Season 1 - Episode 2
Morita's motive for his terrible treatment on Hagumi is revealed in his website, and the stressed out Hagumi is enraged by what but he did. However, Morita soon repays her for her troubles.
15 votes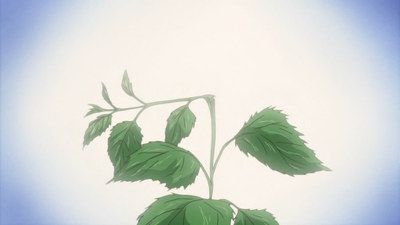 #12 - All I Wanted to Hear Was That Little Thing
Season 1 - Episode 13
Takemoto later announced the news about Morita leaving to Los Angeles to Hagu and the rest. Later, they all went to Morita's room, since the door was destroyed by Kaoru. Takemoto asked Hagu whether or not she wants Morita to return, but her stern and straightforward answer before was really hurting him. The story mainly talked about Yamada and her feelings later on. To save money, Mayama asked Yamada to help making some artwork for his firm's project. Takemoto, seeing Hagu all fired up creating her latest work, reminded him of Morita's dedication in his work. Yamada invites Hagu along with the gang to the fireworks display that will be taking place that evening. Both Hagu and Yamada choose their yukatas for the event. Later that evening, Yamada, being conscious with her look, revealed that she just wanted Mayama to compliment her on her yukata.
10 votes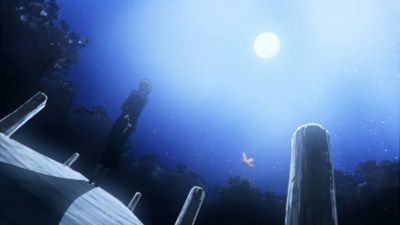 #13 - I Touched Her in My Dream
Season 1 - Episode 14
Mayama dreamed of Rika-san. His co-worker said when one dreamed of another, that was because the person in the dream wanted them to meet so much that the soul escaped the body and came to the dream. Mayama was doubt about that but on the way came back from a conference, he and his co-workers passed a park where Rika-san was just behind a fountain watching him passing by. Mayama didn't notice until later on. But when he ran back to the fountain, she was not there anymore.
10 votes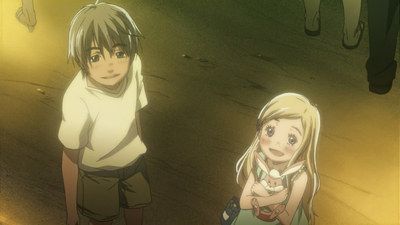 #14 - We're a Continuously Spinning Ferris Wheel
Season 1 - Episode 24
Takemoto views the map the night before he starts traveling the next morning. He comes across a store near a school, and ends up eating sweet rolls. The store owner talks to him about her time in America, offering him some corn for the trip afterward. Takemoto reminisces about the time he wished he could go to America with his father. Not paying attention, he falls off his bicycle, but manages to get back on and continues on his journey back to the apartment. When he arrives home, he goes to see Hagu. Professor Hanamoto goes to see Hagu shortly after, but finds out that both Takemoto and Hagu are asleep. Takemoto wakes up the next morning and receives a warm welcome from everyone. Takemoto explains to them that he was simply trying to go on a journey, meeting people along the way. It is revealed that Takemoto has been away for two months. Everyone goes to a harvest festival, and they all see the fireworks. After realizing that what he leaves behind can mean so much to him, Takemoto admits his love for Hagu. As Takemoto spends the night with all friends in the apartment, a four-leaf clover is secretly shown next to his bicycle.
7 votes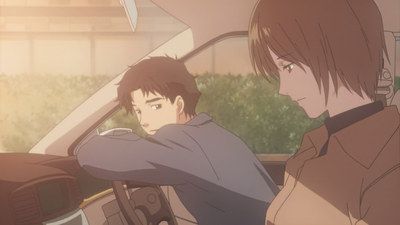 #15 - The Boy and Girl are Swayed
Season 1 - Episode 4
Mayama's love life still remains difficult. Hagumi feels the stress of being different from everyone. And Morita organises a Christmas party for the Christmas Eve.
11 votes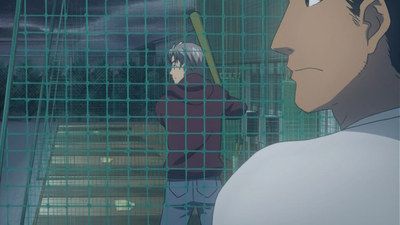 #16 - I Think of My Mother in My Hometown
Season 1 - Episode 5
Takemoto reluctantly returns home for the New Year and meets Kazuo, his step-father. In the second part of the episode, the gang takes a road trip to a hot spring using the money won from a lottery ticket.
11 votes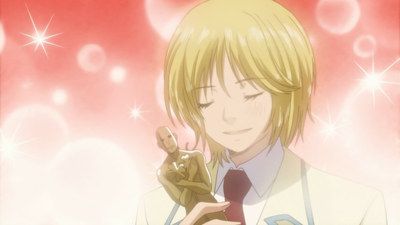 #17 - He Came Back
Season 1 - Episode 18
Morita, airing on television in a startling appearance, is given an Academy Award. After making a ruckus on the hospital ward, they were shocked to see Morita on the bed right beside Takemoto. The next day, they return to the hospital, only to see Morita well. After Professor Hanamoto drags Morita away for his thesis, Yamada asks Mayama about his work, realizing that she herself is being hurt from the fact that only Mayama and Rika are working together. Later, Morita was given a heavy lecture by Professor Tange, but still ends up graduating due to his graduation thesis being finished and submitted in time, being that his work was a self-portrayed hand-made sculpture made of gold. But he returns later, enrolled as a third-year student in the Japanese painting department.
8 votes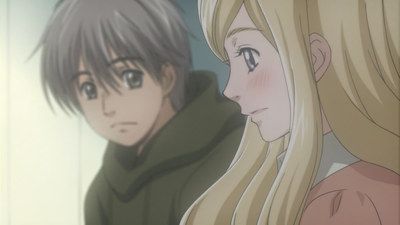 #18 - We Had No Idea
Season 2 - Episode 8
Yūta tells Hagu that he wants to work with the carpenters, restoring temples and shrines. Hagu mentions that after graduation, everyone will part ways. The windstorm starts to whoosh when the art exhibition will soon start. Takumi meets with the Spanish architect, developing jealousy over him for Rika. Takumi is upset to find out that the hotel bedrooms were two separate rooms, not one room. The unexpected occurrence during the windstorm was that Hagu got severely injured outside the apartment. Everyone becomes very worried. Shinobu and Kaoru buys out Floyd Electric, making them in charge. Yūta says that Hagu was operated on her head and her right hand, having stitches for her injury. Yūta and Ayumi visit Hagu in the hospital, but Shūji asks them to leave. Shūji explains to Hagu that her stitches will come off in ten days, but she will remain in the hospital for two months and undergo physical therapy.
8 votes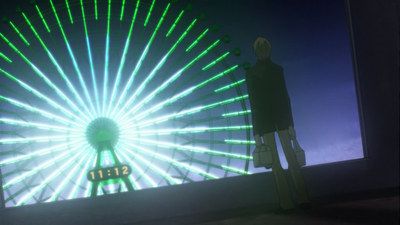 #19 - Time Begins to Move Again
Season 1 - Episode 19
Mayama arrives at the Fujiwara Design Office, only to found out that Yamada is there. After she leaves abruptly, Mayama mistakes Nomiya's business interest with Yamada for his love interest. Mayama then goes to the apartment to meet up with Takemoto and Morita. When the three gather to eat dinner prepared by Morita, Takemoto reminisces over the time when Morita departed to America. The following night, Mayama meets up with Takemoto, Morita, Yamada, Professor Hanamoto, Yamazaki, and Miwako at the annual school festival. Later after the festival, Yamada agrees to go with Nomiya, after she had an argument with Mayama. However, Yamada begins to have second thoughts about going out with Nomiya, as she faces the truth about her relationship with Mayama told by Nomiya. Meanwhile, at the Fujiwara Design Office, Yamazaki and Miwako talk with Morita and Mayama about Nomiya. Miwako explains to Mayama that he and Nomiya are alike in personality, which makes Mayama frustrated. Nomiya and Yamada bought food at a pastry shop. Nomiya brings her to the sight of a Ferris wheel at his place, while Yamada reminisces over her time with Mayama in the Ferris wheel. Yamada then admits that Nomiya was right about her relationship with Mayama, causing her to cry. The next morning, Yamada is shocked to have slept overnight with Nomiya, but Nomiya calms her down by offering her a ride on the Ferris wheel.
9 votes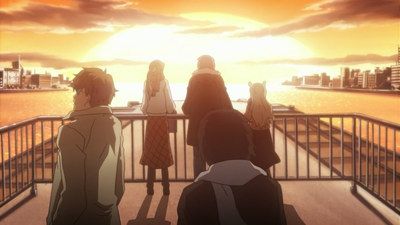 #20 - We Fly Across the Sky
Season 1 - Episode 10
The five friends decide to take a ferry ride over the Sumida river and visit the Kasai Seaside Park.
10 votes
#21 - My Cowardly Self Starts Running
Season 1 - Episode 15
Mayama's work is going well, but he still misses Rika-san. Her current assistant suddenly has health problem and needs to stay in hospital. Mayama meets Rika-san in hospital and asks her if he can come back, but she rejected. Nomiya at the same time wants to meet Yamada and really gets his eyes on her. Mayama tried to protect Yamada from him (much like a mother) as he says he wants her to meet a guy who treasures and don't just hook her up for fun. Takamoto was searching for jobs and doing his final project, which later on was given name by Hanamoto-sensei. This name made the idea become clear and his work masterpiece.
10 votes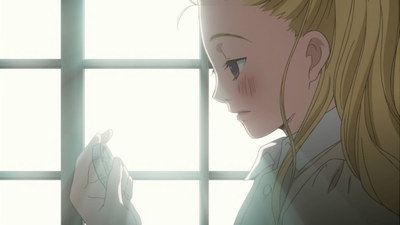 #22 - That Brooch Was So Heavy
Season 1 - Episode 9
Everyone is working late preparing their exhibits for the school festival including Hagumi, who has trouble with her wax work. She later finds a white broach that someone had made for her. The broach is quite similar to the one she had doodled on her notebook. Hagumi also gets a job to help Yamada sell Christmas goodies at her family store but they have to compete with a new supermarket that has opened nearby.
11 votes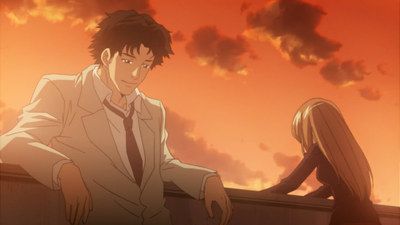 #23 - The Moon is Calling Her
Season 1 - Episode 16
The firm Mayama was about to be apart. For some intentional purpose, his boss put him into the group of people who have to leave Tokyo to another place. At the same time, Rika-san's assistant was is hospital and she hasn't been able to find a replacement. Hence, Mayama decided to leave the firm and came back to work for Rika-san, without much of asking for her permission. Yamada acknowledged about this through Nomiya (Mayama's boss) and she was really depressed after that. After that, she was proposed by four guys from the shopping arcane (they were friends since small) but she ran away. Hanamoto-sensei later on explained for her that the situation of her and Mayama was similar and in that case (loving someone who doesn't love you), people could just choose either "make some effort or give it up" and advised her to tell those guys her true feelings. After Yamada left, Hanamoto-sensei's thinking revealed that there is a third choice, but he would never speak it out.
7 votes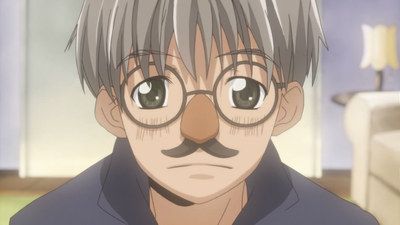 #24 - I Don't Even Know How I Feel
Season 1 - Episode 17
Having lost Mayama from the Fujiwara Design Office, Miwako expresses her depression by buying a massage chair for their new office. Yamada, who was brooding over the proposal of her childhood friends, confronts them and turns them down properly, later wishing for their own happiness while selling cakes with Hagu. Meanwhile, Takemoto is being depressed from the fact that he has not realized yet what his goal in life really is, giving him trouble on his job applications. He then took down the artwork he made for the art exhibition, much to a surprise for the others. His depression made the opening of their Christmas party a little dull, but Professor Hanamoto's antics made things lively. Rebuilding another artwork for his graduation art project, Takemoto suddenly collapses and is brought to the hospital to be diagnosed for an ulcer. Visited by Mitsuko and Kazuo, he decides to stay and study for another year. Takemoto was about to confess his feelings to Hagu when they were interrupted by Professor Hanamoto, who has brought him a handheld television. What they saw on television totally surprises them.
9 votes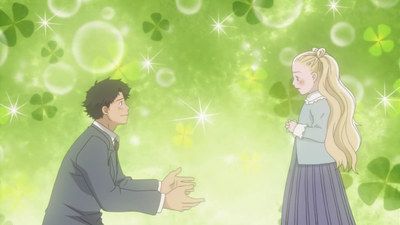 #25 - Love Pushes us Around
Season 1 - Episode 11
Takemoto and Yamada talk about Mayama's future and how Hagu has grown before they are interrupted by Professor Hanamoto's sudden and early return from his trip to Mongolia. Everyone then gathers at night to hear about Professor Hanamoto and his teacher's trip. The next day, Hagu goes out shopping with Morita for art supplies due to everyone else being busy. Hagu wrests with her feelings for Morita as he treats her coldly the entire day. Eventually, Hagu returns and cries to Professor Hanamoto, nearly regressing to the past where she only trusts Professor Hanamoto.
10 votes