The Best Episodes of Genshiken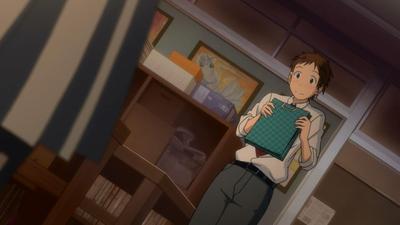 #1 - Snow Man 9.00
Season 3 - Episode 10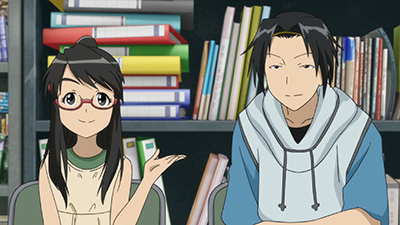 #2 - Shout ''Moe!'' Beyond the Event Horizon 8.89
Season 3 - Episode 6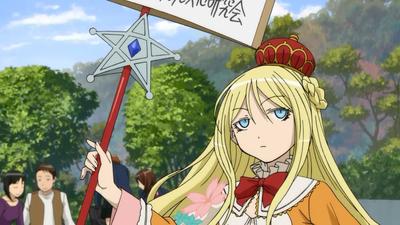 #3 - White Gate Keeper 8.86
Season 3 - Episode 9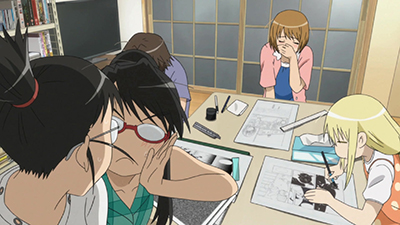 #4 - Beards and Boobs 8.80
Season 3 - Episode 4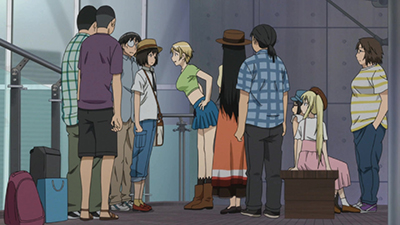 #5 - Go Next! 8.75
Season 3 - Episode 5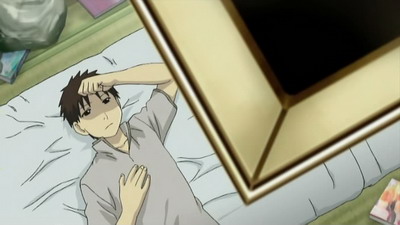 #6 - What Lies Ahead 8.71
Season 2 - Episode 12
Failing continually at his job interviews, Sasahara begins to lose sight of what he's working towards. He finds himself settling to apply for any available opening, and ends up on the brink of giving up altogether. It takes some harsh words and tough love from the rest of Genshiken to convince him to try one more time. And for that matter, how are the other members making out?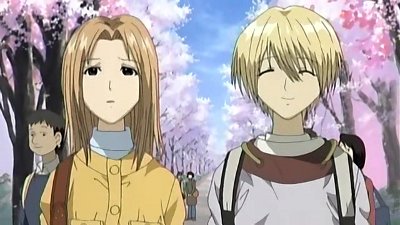 #7 - Aspects of Behavioral Selection in Interpersonal Relationships 8.71
Season 1 - Episode 7
Two freshmen take an interest in Genshiken and join them for a night out on the town. Kasukabe, however, has no intention of making them feel welcome.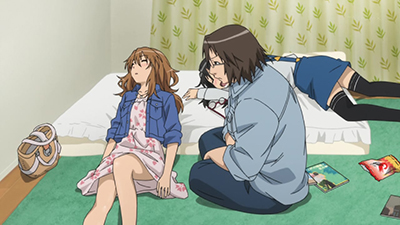 #8 - Cross Over My Legs 8.64
Season 3 - Episode 2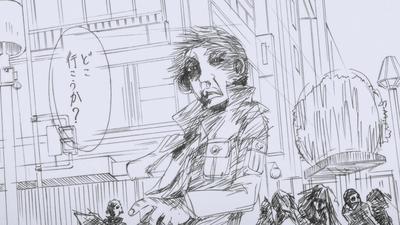 #9 - KOIBANA3 8.62
Season 3 - Episode 7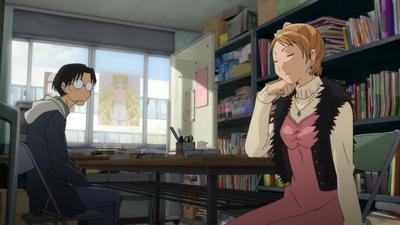 #10 - That Was a Good Last Episode 8.62
Season 3 - Episode 11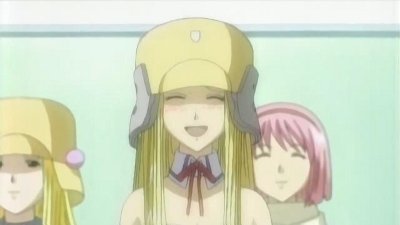 #11 - The Theory of the Existence of Malice Within Urban Crimes 8.44
Season 1 - Episode 11
Kasukabe decides the club room needs a cleanup, but an accident causes Genshiken to be banned from the university fair. As an apology, Kasukabe takes Ohno's place in the fair's cosplay contest.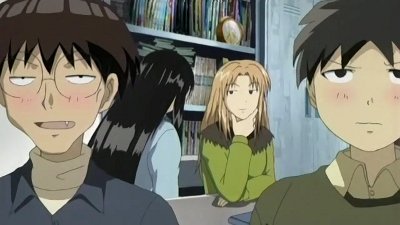 #12 - Theory of the Individual Outside the Boundaries of the Subculture 8.43
Season 1 - Episode 6
Kasukabe tries to make herself more appealing to Kohsaka by taking an interest in his hobbies by trying to learn how to play Puyo Pop Fever. Sasahara's sister Keiko also makes an appearance and calls on her brother for help.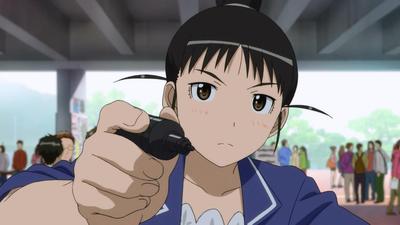 #13 - The Other Side of the Path. The Promised Place 8.38
Season 3 - Episode 1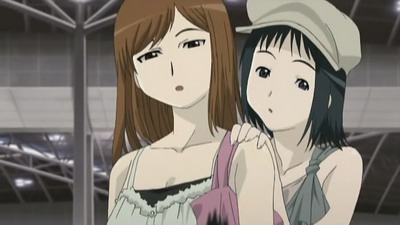 #14 - Real Hardcore 8.20
Season 2 - Episode 11
As Comifes starts, Sasahara help Ogiue set up her doujinshi booth. Angela cosplays with Ohno in the costumes Tanaka made for them, while Sue wonders around the convention. Sue eventually obtains one of Ogiue's doujinshi books, and ask her to sign it, claiming it is "real hardcore." At a bathhouse, Ohno wonders why her plan to make Sasahara and Oguie a couple is failing. After Comifes is over, Sue and Angela leave to go back to the United States, with Ohno shipping the massive amounts of doujinshi to them later.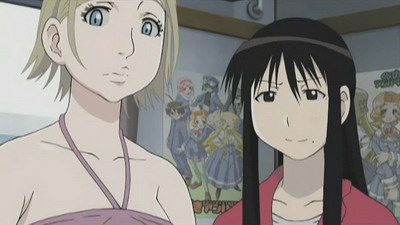 #15 - Otaku from USA 8.20
Season 2 - Episode 10
As Ogiue continues her preparations for Comifes, now a few days away, friends of Ohno's from the US show up unexpectedly to come to convention as well. While the foreign otaku ways of Angela and Sue shake up the (somewhat) peaceful clubroom, perhaps Angela is the "sensible" one when it comes to understanding the feelings of others.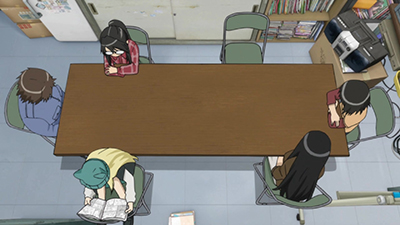 #16 - Waiting in the Club Room 8.20
Season 3 - Episode 13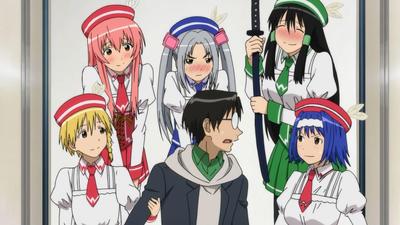 #17 - Love and Work and Cheesecake 8.17
Season 3 - Episode 12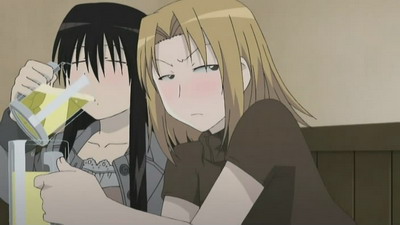 #18 - Graduation Syndrome 8.17
Season 2 - Episode 7
Graduation time is finally upon Tanaka, Kugayama, and Madarame, and with it come emotional reflections on the past three years for the club. The presidential torch is passed on, and a Kujibiki Unbalance OVA finally gives closure to the first season, but what about Madarame's job hunt? And for that matter, what will become of the Genshiken under President Ohno?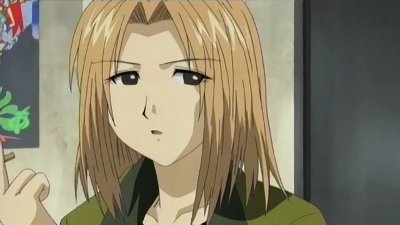 #19 - Limits of Rejection and Reception as Observed in Autonomous Behaviour 8.12
Season 1 - Episode 5
Due to Genshiken's lack of "activities" as defined by the school, the club is threatened with closure; salvation comes from an unlikely source as Kasukabe intervenes personally.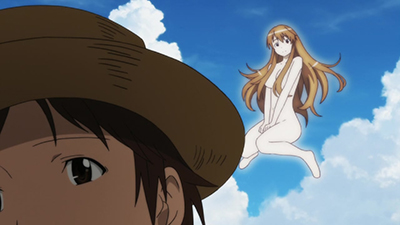 #20 - Daydream Believer 8.10
Season 3 - Episode 3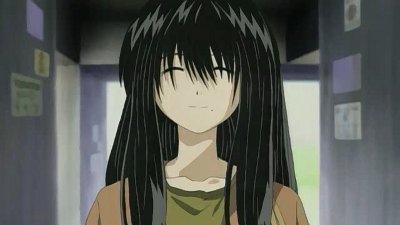 #21 - The Sublimating Effects of the Dissimulation Brought on Through Makeup and Costume on Mental Obstacles 8.08
Season 1 - Episode 4
Ohno is introduced as she joins Genshiken, while Genshiken takes part in a university club fair and Kasukabe's ex-boyfriend pays her a visit.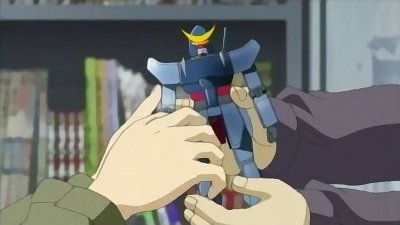 #22 - Comparative Research in Production Models and Processes 8.00
Season 1 - Episode 8
Ohno and Sasahara start a plamo project and get the whole club involved, while Kasukabe learns an important lesson.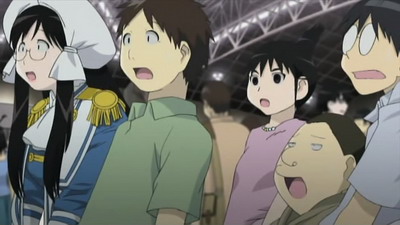 #23 - One Hot Summer's Day 8.00
Season 2 - Episode 3
The day of Genshiken's participation in Comifes has arrived, and they are finally set to take their place as a vendor. But despite (or because of) Haraguchi's "blessing," sales are initially slow. Ohno's arrival (in cosplay, naturally) seems to change their luck for the better, but things really get underway with a surprise appearance. How Kasukabe will react to it, however, is another matter entirely.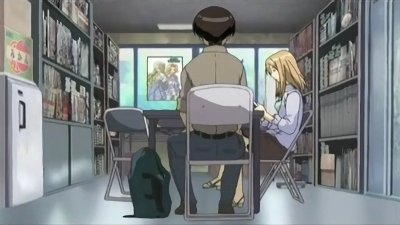 #24 - Concerning the Existence and Non-Existence of Explanatory Duties Under Specially Confined Circumstances 8.00
Season 1 - Episode 9
Madarame is stuck in the club room with Kasukabe and tries to strike up a conversation, running through different scenarios in his head which parody the visual novel format.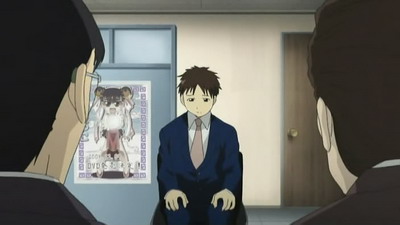 #25 - It's Always Raining During Job Hunts 8.00
Season 2 - Episode 9
Sasahara's job search is not going as well as he'd hoped; at every turn, his negative portrayal of himself and uncertainty over his own beliefs make companies balk at hiring him. Meanwhile, Kousaka's absence is starting to get to Saki, while Ogiue struggles to draft her Comifes dōjinshi without any interference from Ohno's fetishes. But could Kuchiki be on to something about Sasahara and Ogiue?