The Best Episodes of Genshiken
This is the story of college freshman Kanji Sasahara and his fellow members of the college club he joins, The Society for the Study of Modern Visual Culture (aka Genshiken), as he goes shopping for doujinshi, attends conventions and slowly but surely makes his way down the road to fandom.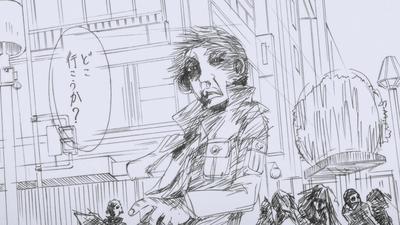 #6 - KOIBANA3
Season 3 - Episode 7
9 votes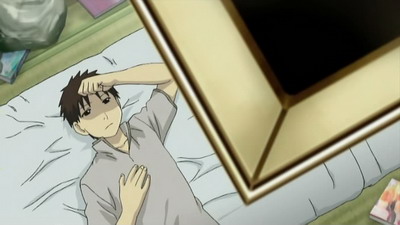 #9 - What Lies Ahead
Season 2 - Episode 12
Failing continually at his job interviews, Sasahara begins to lose sight of what he's working towards. He finds himself settling to apply for any available opening, and ends up on the brink of giving up altogether. It takes some harsh words and tough love from the rest of Genshiken to convince him to try one more time. And for that matter, how are the other members making out?
8 votes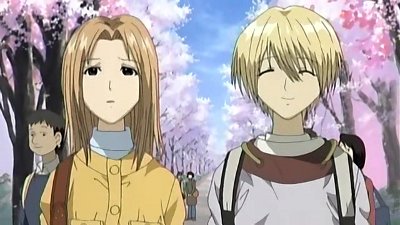 #10 - Aspects of Behavioral Selection in Interpersonal Relationships
Season 1 - Episode 7
Two freshmen take an interest in Genshiken and join them for a night out on the town. Kasukabe, however, has no intention of making them feel welcome.
9 votes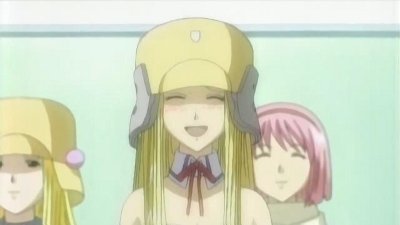 #11 - The Theory of the Existence of Malice Within Urban Crimes
Season 1 - Episode 11
Kasukabe decides the club room needs a cleanup, but an accident causes Genshiken to be banned from the university fair. As an apology, Kasukabe takes Ohno's place in the fair's cosplay contest.
10 votes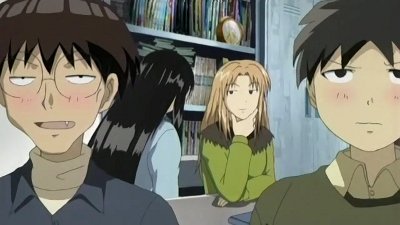 #13 - Theory of the Individual Outside the Boundaries of the Subculture
Season 1 - Episode 6
Kasukabe tries to make herself more appealing to Kohsaka by taking an interest in his hobbies by trying to learn how to play Puyo Pop Fever. Sasahara's sister Keiko also makes an appearance and calls on her brother for help.
9 votes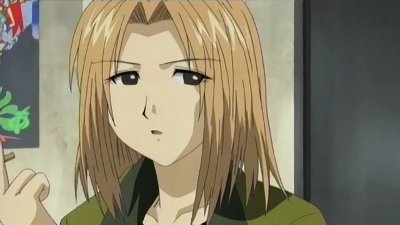 #14 - Limits of Rejection and Reception as Observed in Autonomous Behaviour
Season 1 - Episode 5
Due to Genshiken's lack of "activities" as defined by the school, the club is threatened with closure; salvation comes from an unlikely source as Kasukabe intervenes personally.
10 votes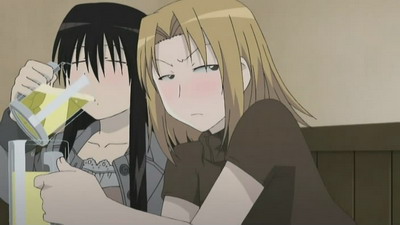 #17 - Graduation Syndrome
Season 2 - Episode 7
Graduation time is finally upon Tanaka, Kugayama, and Madarame, and with it come emotional reflections on the past three years for the club. The presidential torch is passed on, and a Kujibiki Unbalance OVA finally gives closure to the first season, but what about Madarame's job hunt? And for that matter, what will become of the Genshiken under President Ohno?
7 votes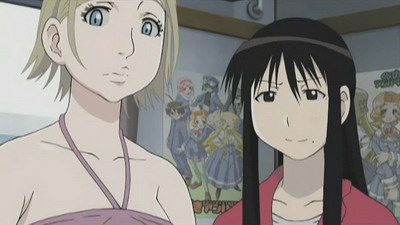 #18 - Otaku from USA
Season 2 - Episode 10
As Ogiue continues her preparations for Comifes, now a few days away, friends of Ohno's from the US show up unexpectedly to come to convention as well. While the foreign otaku ways of Angela and Sue shake up the (somewhat) peaceful clubroom, perhaps Angela is the "sensible" one when it comes to understanding the feelings of others.
6 votes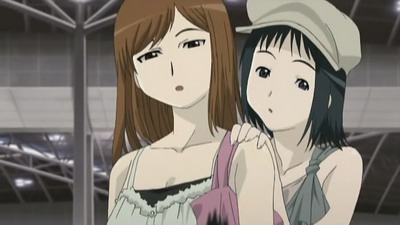 #19 - Real Hardcore
Season 2 - Episode 11
As Comifes starts, Sasahara help Ogiue set up her doujinshi booth. Angela cosplays with Ohno in the costumes Tanaka made for them, while Sue wonders around the convention. Sue eventually obtains one of Ogiue's doujinshi books, and ask her to sign it, claiming it is "real hardcore." At a bathhouse, Ohno wonders why her plan to make Sasahara and Oguie a couple is failing. After Comifes is over, Sue and Angela leave to go back to the United States, with Ohno shipping the massive amounts of doujinshi to them later.
6 votes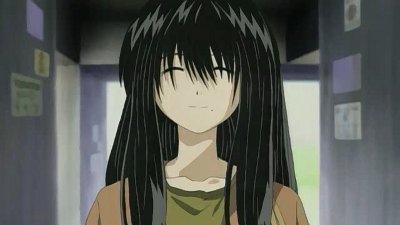 #21 - The Sublimating Effects of the Dissimulation Brought on Through Makeup and Costume on Mental Obstacles
Season 1 - Episode 4
Ohno is introduced as she joins Genshiken, while Genshiken takes part in a university club fair and Kasukabe's ex-boyfriend pays her a visit.
13 votes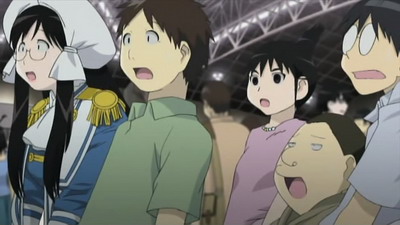 #22 - One Hot Summer's Day
Season 2 - Episode 3
The day of Genshiken's participation in Comifes has arrived, and they are finally set to take their place as a vendor. But despite (or because of) Haraguchi's "blessing," sales are initially slow. Ohno's arrival (in cosplay, naturally) seems to change their luck for the better, but things really get underway with a surprise appearance. How Kasukabe will react to it, however, is another matter entirely.
12 votes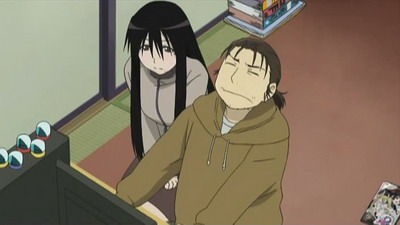 #23 - Are You Two Going Out?
Season 2 - Episode 4
Ohno likes Tanaka, Tanaka likes Ohno. Both however are too shy and lacking confidence to make a first move. With the rest of Genshiken in a state of concern and confusion over their relationship, Ohno confides in Kasukabe her anxieties and Kasukabe suggests a possible approach that may give both of them the courage to confide their affections.
10 votes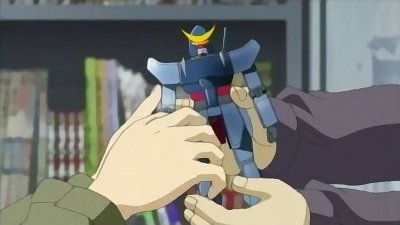 #24 - Comparative Research in Production Models and Processes
Season 1 - Episode 8
Ohno and Sasahara start a plamo project and get the whole club involved, while Kasukabe learns an important lesson.
9 votes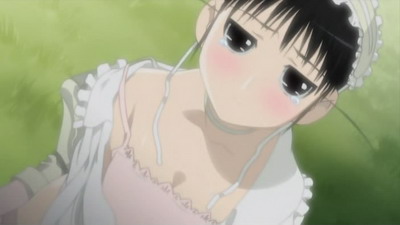 #25 - Problematic Hobby
Season 2 - Episode 6
Genshiken is making preparations to go to the upcoming Winter Comifes as a group, but when the other members invite Ogiue along, she adamantly refuses. That doesn't stop her from appearing anyway in the guise of her high school persona to buy all the latest yaoi dōjinshi, but things get complicated as she (literally) runs into the rest of the club.
8 votes