The Best Episodes of Bakuman
Last Updated: Jan 17, 2019
The series follows talented artist Moritaka Mashiro and aspiring writer Akito Takagi, two ninth grade boys who wish to become mangaka.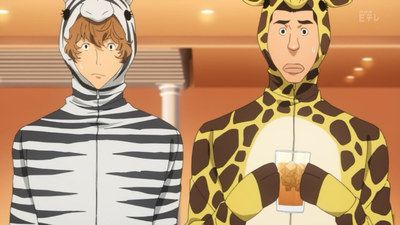 #1 - Votes and Charts
Season 2 - Episode 25
After working hard to make last minute changes to their manuscript, Muto Ashirogi leave "Perfect Crime Party's" fate in the hands of the readers.
26 votes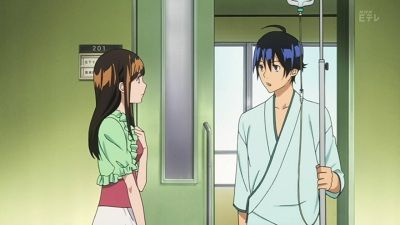 #2 - Disease and Drive
Season 2 - Episode 6
Mashiro is hospitalized, but refuses to stop drawing. Trap is put on hiatus.
16 votes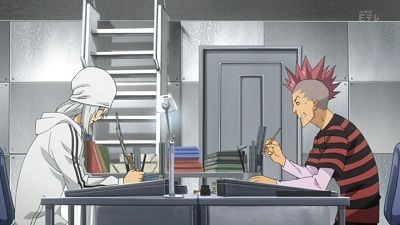 #3 - Comedy and News
Season 2 - Episode 5
Trap begins to move in the rankings, but the competition is fierce. Overwork takes its toll on Mashiro.
14 votes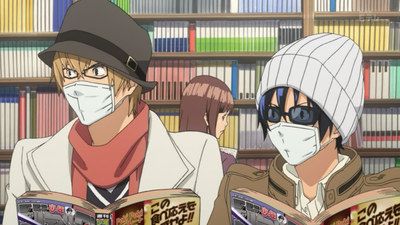 #4 - Hint and Best
Season 2 - Episode 22
The team's newest work "Stopper of Magma" is rejected without consideration for serialization. Miura reveals he has been receiving advice from Hattori, who suggests they draw a serious comedy. Muto Ashirogi follow Hattori for inspiration, and develop the idea for their last chance manga.
20 votes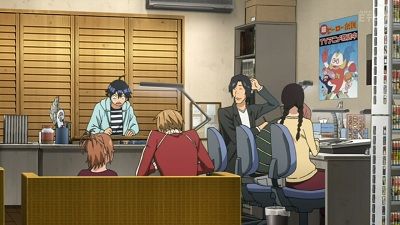 #5 - Anthology and Photobook
Season 2 - Episode 2
Mashiro and Takagi get to know their new assistants, while Azuki struggles with her decision to do an ecchi photo shoot.
14 votes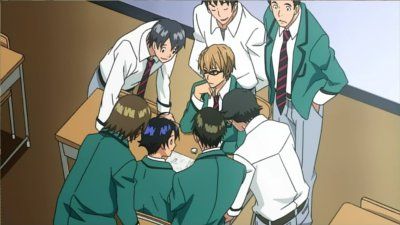 #6 - Chocolate and NEXT!
Season 1 - Episode 11
Mashiro and Takagi work on Money and Intelligence while applying to the relatively easy North High School. Miyoshi questions why Mashiro and Azuki are not seeing each other, and Takagi concludes that Azuki wants to remain focused on her dream. Mashiro and Takagi get accepted into North High School along with Miyoshi and learn that their work will run in the seasonal magazine NEXT. Hattori tells them that the editors are planning to use them to make Nizuma look good by comparison, but he tells them this is their chance to impress them and win against Nizuma.
22 votes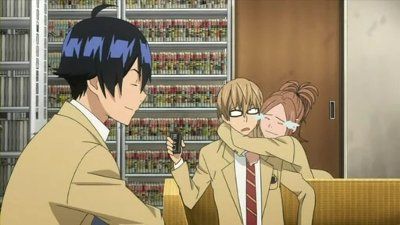 #7 - Cooperation and Conditions
Season 1 - Episode 20
Mashiro and Takagi discuss how to improve the concept behind the story, now known as Detective Trap, and Takagi begins looking over many detective stories that Hattori sent him. The two meet with Hattori, insisting on proceeding with Detective Trap while still in high school, and Hattori tells them that in order to get serialized, Detective Trap must do well in the Golden Cup, and they must bring him a 19-page story every two weeks to show that they can do so every week with assistants. They succeed in keeping up in spite of the difficulty involved in doing so, and are officially entered into the contest.
19 votes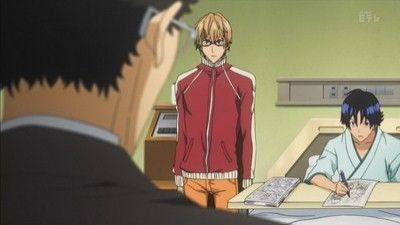 #8 - Life-and-Death and Standstill
Season 2 - Episode 7
Trap is put on hiatus unless Muto Ashirogi's rivals boycott can stop it.
16 votes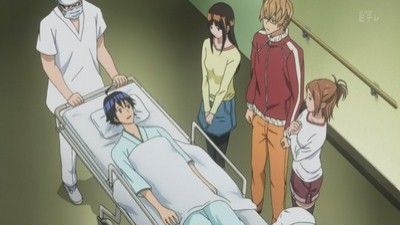 #9 - Recall and Call
Season 2 - Episode 8
The boycott is in full effect. Miura makes one last desperate plea to sway the chief into resuming Trap.
16 votes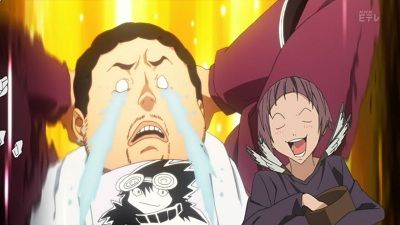 #10 - Support and Patience
Season 2 - Episode 4
As Trap's ranking continues dropping, Mashiro and Takagi consider major changes.
14 votes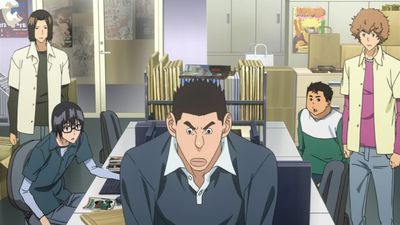 #11 - How It Should Be and How It Ends
Season 3 - Episode 24
Following Azuki securing the role of the lead female character, Hattori, Mashiro and Takagi begin discussing their intention to end the Reversi manga in July. Later, Mashiro calls Azuki to congratulate her and they make plans to meet once the first episode of Reversi finishes airing. Hattori tells Heishi about Ashirogi Muto's plan, which he rejects and orders Hattori to convince them to continue the manga. Hattori explains this to Mashiro and Takagi and they decide to think about their final decision. However, Takagi has a separate meeting with Hattori. He states that he will end Reversi in 8 chapters and surpass Nizuma in both rankings as well as volume sales, making Mashiro the best mangaka in Shonen Jack, wanting this to be his wedding present. Hattori decides to take responsibility reflect the words of Director Torishima: 'when the company and authors are at odds, a good editor should stand by the author'. Heishi, having heard the same words before, sides with Ashirogi Muto and informs the animation studio of their decision, which they accept. When the final chapter is published everyone is awestruck at the spectacular climatic battle between the two protaganists. It is such a smashing success that the manga volumes sell out within a day, surpassing the sales of Zombie Gun by selling 1.22 million copies per volume. Finally, at Reversi's end, Heishi, summons Ashiro Muto to Yueisha where they meet Nizuma and their motivational rivalry continues.
23 votes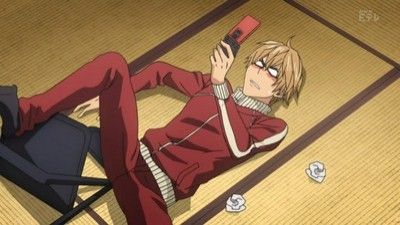 #12 - Alliance and Classmates
Season 2 - Episode 13
Takagi gets advice from Aoki, which leads to problems in his love life.
17 votes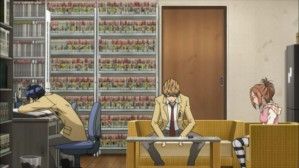 #13 - Yes and No
Season 1 - Episode 25
Thirteen series are submitted for the serialization meeting and are discussed by the team captains, editor in chief and deputy editor. Of all 13, Detective Trap and Otter 11, a manga by newcomer Kazuya Hiramaru, are chosen for serialization. Mashiro receives congratulations from his rivals, who promise to get serialized themselves to compete with him. Mashiro then reflects on how far he has come and how far he has yet to go, before he receives a call from Azuki, who congratulates him and tells him that their dream will come true. Hattori stops by with a man called Miura, who will be their new editor.
25 votes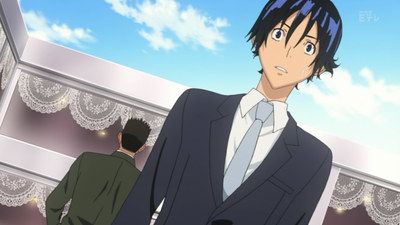 #14 - Love and Rejection
Season 2 - Episode 20
Feeling they will never beat Niizuma with their current manga, Ashirogi Muto consider quitting Tanto.
23 votes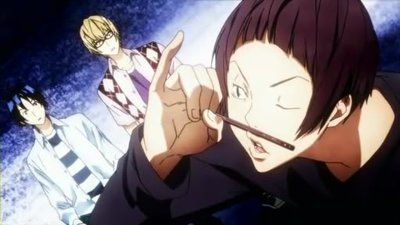 #15 - Battles and Copying
Season 1 - Episode 14
Mashiro has come to the conclusion that doing mainstream battle manga is the way forward, and draws characters from other battle manga to polish his skills at drawing this type of manga, Meanwhile Nizuma's manga "Yellow Hit" is on the verge of being serialized, but Nizuma's editor learns that he is planning on submitting "Crow" instead, and brings him down to the editorial offices. At the same time, Mashiro and Takagi are meeting with Hattori, who tells them that they are not suited to mainstream manga and that the mainstream authors who are popular are considerably more talented. Nizuma meets Mashiro and Takagi, telling them that he liked Money And Intelligence and wants to be friends with them, before drawing a name in front of them. Hattori hopes that demonstration will convince them that they're not able to compete with him in mainstream manga, but they remain determined to do so, and he gives them six months to submit a good mainstream work before he steps down as their editor.
17 votes
#16 - Window and Snow
Season 2 - Episode 3
Nakai vows to do whatever it takes to renew his partnership with Aoki.
16 votes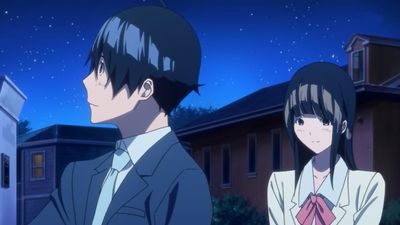 #17 - Dreams and Reality
Season 3 - Episode 25
Hattori meets with the production staff and cast of Reversi's anime as production gets underway. At the studio, Mashiro reveals to Miyoshi of his intention to propose to Azuki after Reversi's premiere and thanks her for creating their pen name: "Ashirogi Muto". As Miyoshi leaves, Mashiro and Takagi reflect on their journey thus far. Elsewhere, Azuki reveals her and Mashiro's plans to meet after the anime to her mother, while Mashiro reads his uncle's diary. Later, after the anime premieres, Mashiro picks up Azuki in an fashion, honoring one of his late uncle's dreams and they talk about the times they had been together. Soon, Mashiro takes Azuki to visit her former home where they recreate the scene of the first time Mashiro approached her at her house, before proposing. Azuki answers by kissing him and promises that they will be together forever. Eventually everyone attends Hiramaru and Aoki's wedding where Azuki catches the bride's bouquet of flowers. Finally, Azuki and Mashiro move into Azuki's old house together with the intention to officially have a wedding ceremony if Ashirogi Muto's newest work gets a serialization. With their dreams finally achieved, Mashiro ends the series with a monologue, stating that dreams are not achieved by someone telling you so, you have to make them a reality yourself.
24 votes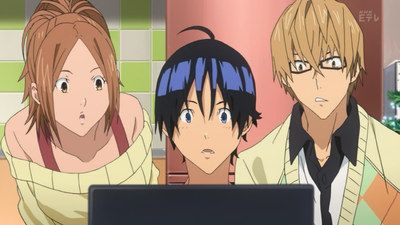 #18 - Imagination and Presentation
Season 2 - Episode 24
The committee decides the fate of "Perfect Crime Club," and the team gets a new editor.
22 votes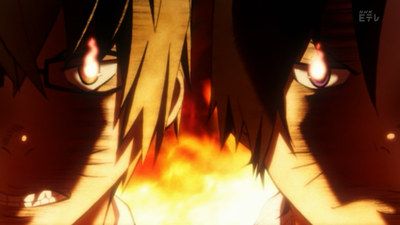 #19 - Fate and Star
Season 2 - Episode 19
In an effort to motivate them, Hattori snubs Ashirogi Muto at the Christmas party. +Natural is released to critical acclaim, but Tanto is holding steady.
22 votes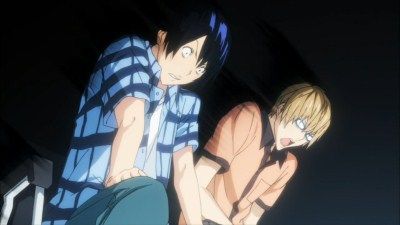 #20 - Carrot and Stick
Season 1 - Episode 6
Mashiro and Takagi meet with Akira Hattori, one of the editors at Shonen Jack. He notes that their work has flaws, as it is too text-driven and not drawn in manga style, but they have potential. He tells them that they are better suited to figuring out what could be a hit and drawing that, rather than drawing what they want, and while they are less likely to get a smash hit with that skillset, they are more likely to follow up on one if they do. Hattori gives them his contact information, encouraging them to come to him with their work. At school, the teacher decides to seat boys and girls next to each other, resulting in Mashiro sitting next to Azuki.
21 votes
Writers: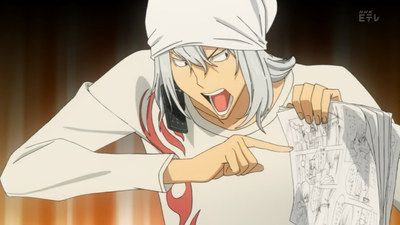 #21 - King and Savior
Season 2 - Episode 16
Aoki asks Nakai to draw the art for her new manga but he states he only will on the condition she will go out with him, angering her to the point she slaps him. Afterwards she continues her in search for someone to help her draw sufficient panty shots in order for her manga to have a more "shōnen" feel to it, but isn't able to find anyone suitable. After many events, Fukuda ends up offering his help, since his manga Kiyoshi Knight is doing so well due to his own well-drawn panty shots. Aoki is a hesistant to accept his help but under the circumstances she has little choice but to accept it in the end.
15 votes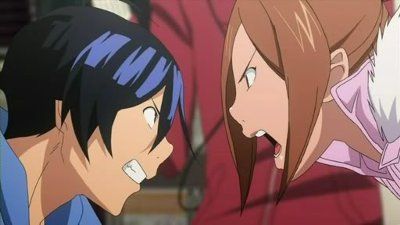 #22 - Feast And Graduation
Season 1 - Episode 12
After celebrating by eating out, Hattori, Takagi and Mashiro discuss Money and Intelligence, and what changes they need to make to it. Hattori says that they should wait until graduating from high school to go for serialization, and that even Nizuma is going for it too early. Miyoshi tells Takagi that Azuki is moving and hopes that she will see Mashiro at least once before she does. Mashiro insists on keeping to their promise despite not knowing how long it will take until he is able to fulfill it, but meets with Azuki on the way home from the graduation ceremony. He asks how long she will wait, and she promises to wait forever, pleasing him.
21 votes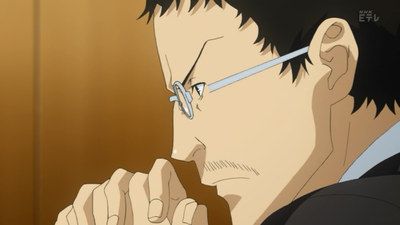 #23 - Winning and Losing
Season 2 - Episode 23
"Perfect Crime Club" gets rave reviews, but the serialization committee must decide if it can beat "Crow" and "+Natural."
21 votes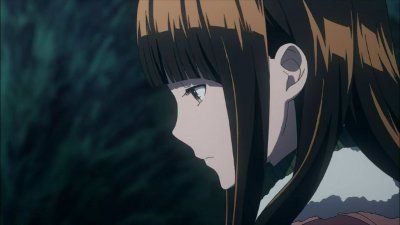 #24 - Call and Eve
Season 1 - Episode 24
Koogy's manga does poorly in the Golden Future Cup, leaving Mashiro and Takagi, Fukuda, and Nakai and Aoki as the top contenders. An unprecedented two-way tie happens, with Fukuda and Ashirogi Muto both getting first place. Azuki calls Takagi to thank him for supporting Mashiro and encouraging him to pursue becoming a manga artist, but is too embarrassed to congratulate Mashiro directly herself. Having won the Golden Future Cup, Mashiro and Takagi prepare to submit their story for serialization.
20 votes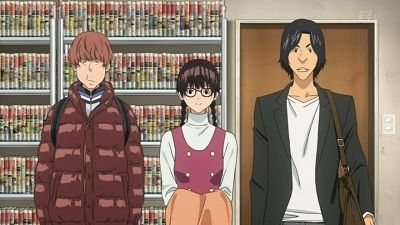 #25 - Silence and Party
Season 2 - Episode 1
The story picks up directly where the Season 1 finale left, introducing Miura as Moritaka and Takagi's new editor and introduces Hiramaru at the New Year's Party
16 votes