The Best Episodes of Gintama
Last Updated: Dec 5, 2018
Gintama is a story of a handyman named Gintoki, a samurai with no respect for rules set by the invaders, who's ready to take any job to survive. He and his gang, however, are also among the very few who have not forgotten the morale of a swordsman. Wherever they go, all they do is to create troubles.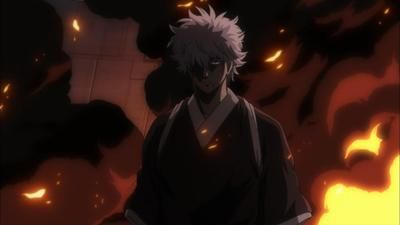 #1 - Pinky Swear
Season 6 - Episode 8
Just when it looks like all is lost, the Shinsengumi and Mimawarigumi arrive to lend their aid to our heroes. Sadasada attempts to escape but Gintoki is hot in pursuit.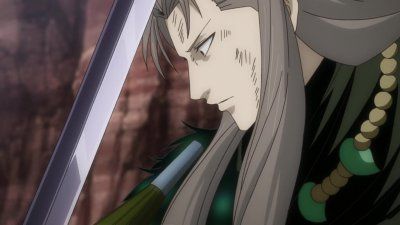 #2 - The Lost Rabbit
Season 8 - Episode 9
As the battle between Utsuro and Umibozu comes to a head, Kamui reflects on his childhood, where he had to deal with an increasingly sick mother and an increasingly absent father.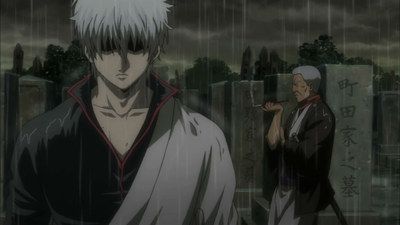 #3 - Ghosts Aren't The Only Ones Who Run Wild Around Graveyards
Season 5 - Episode 10
Pirako has double crossed Gin! Her real plan is to help Jirocho, her father, take over the town. Can Gin stop a war?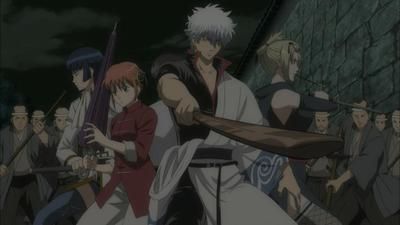 #4 - Five Pinkies
Season 6 - Episode 7
Gintoki and the gang storm the palace looking for Maizo and Sadasada, the former Shogun. They find and confront Sadasada, but he still has a few tricks up his sleeve...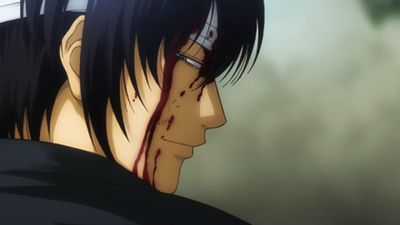 #5 - Those Who Protect Against All Odds
Season 7 - Episode 39
Past histories are finally confronted for Gintoki and Kagura as they face off against Takasugi and Kamui.
Watch on Amazon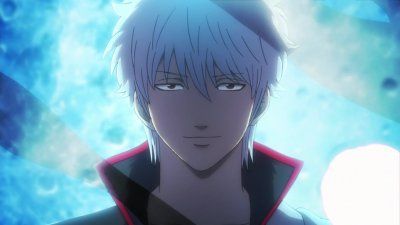 #6 - Siblings
Season 8 - Episode 10
Kagura, Gintoki, and Shinpachi take a stand against Kamui, hoping to bring his true self back.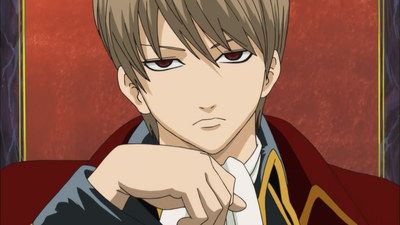 #7 - Everyone Looks Pretty Grown Up After Summer Break
Season 5 - Episode 2
As Katsura and Kyubei fight for the title of the best transgendered, Shinpachi leaves to find that the Shinsengumi members also suffered a sudden change in their selves; Sogo Okita is the leader from the group and orders him and Toshiro Hijikata, Sagaru Yamazaki to attack the Yorozuya. As the three leave, Hijikata knocks out Yamazaki, as he was faking his change. He and Shinpachi learn that an invasion of parasite aliens is responsible for change to their friends and proceed to destroy them. However, they find problems in the outcome, and both Hijikata and and Shinpachi are knocked out in the process, with Gintoki being actually only person without a parasite.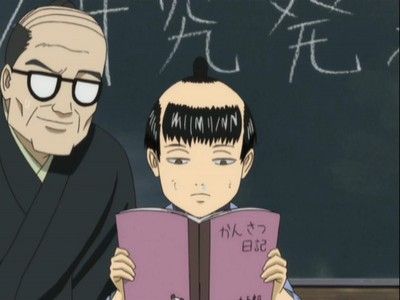 #8 - An Observation Journal Should Be Seen Through To The Very End
Season 4 - Episode 38
Students at a temple school share their independent research projects completed during the past summer vacation. After one of the students finishes reading a well-written journal, the last one to present is a kid named Daigoro. Sleeping in on the first day of summer vacation, Daigoro arrived late at the radio exercises and met Madao, and decided to keep an observation journal about him.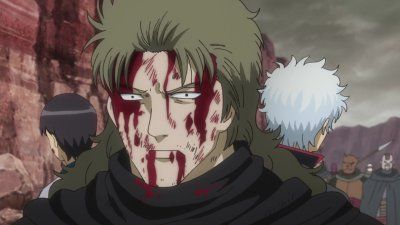 #9 - First Student
Season 8 - Episode 11
As the gang comes to grips with the aftermath of the battle with Kamui, a familiar figure appears before Takasugi and the Kiheitai.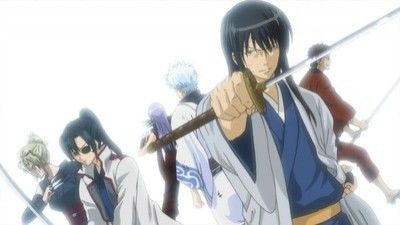 #10 - The Meaning of a Main Character
Season 6 - Episode 4
It's time for the final showdown. Gintoki's friends rally around him once more, but Kintoki still has one more trick up his sleeve that could spell the end of Gintama forever!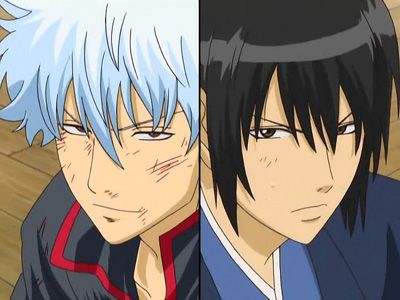 #11 - On a Moonless Night, Insects Are Drawn to the Light
Season 2 - Episode 12
The battle comes to a conclusion, with benisakura finally taken over Okada's body, and Gintoki will have to use the sword Tetsuko gave him to stop this.
Writers:
Akatsuki Yamatoya
Buy on iTunes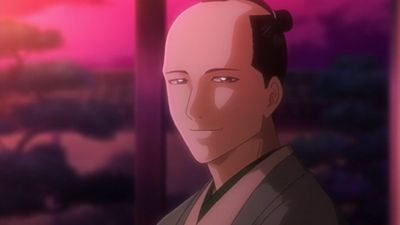 #12 - Farewell, Buddy
Season 7 - Episode 42
With the battle over, the survivors each go their separate ways. With Nobunobu appointed the new Shogun, Shigeshige and his retainers retreat to Kyo to regroup. For those left in Edo, there may be dark times ahead.
Watch on Amazon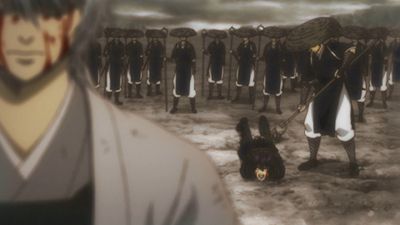 #13 - Sworn Enemy
Season 7 - Episode 40
As Gintoki and Takasugi continue their frenzied fight, the past they shared together with Katsura is revealed, as well as the fate of their teacher, Shouyou.
Watch on Amazon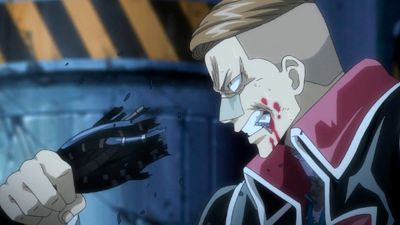 #14 - The Two Fools
Season 8 - Episode 5
The Kaientai fleet comes under attack from the Harusame division without any troops. Can Sakamoto, Mutsu, and Nobunobu get out of this alive?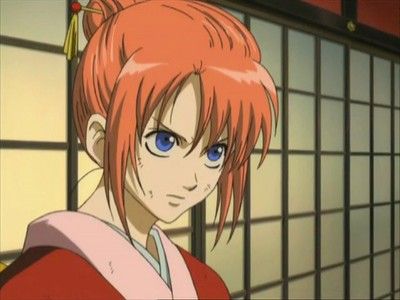 #15 - Life Is About Making Consecutive Decisions
Season 3 - Episode 43
As Gintoki and the gang head toward Hosen's lair, they encounter Abuki, one of Kamui's subordinates, and are overwhelmed by the incredible fighting power of the Yato Clan. On Shinpachi and Kagura's urging, Gintoki heads out to face Hosen alone. The remaining two fight desperately against Abuki, only to be cornered by the overwhelming difference in power. In the midst of the fierce battle Kagura renews her feelings toward her older brother Kamui and her reason for fighting. But with Shinpachi's life in danger, Kagura goes through a dramatic transformation…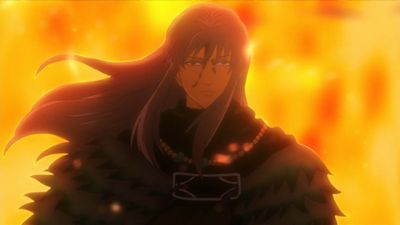 #16 - Karma
Season 7 - Episode 49
Things come to a head on Kokujo Island, as death itself descends upon the battlefield.
Watch on Amazon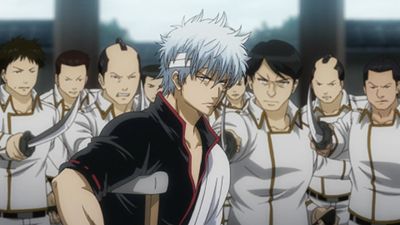 #17 - The Day the Demon Cried
Season 7 - Episode 43
Following Shigeshige's assassination, the new Shogun, Nobunobu begins a purge of the old guard. Matsudaira and Kondo are blamed for failing to prevent the assassination and sentenced to be beheaded and the Shingengumi are disbanded. Lost and without a leader, they must now decide what to do next.
Watch on Amazon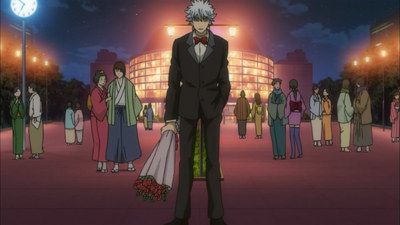 #18 - People Can Only Live By Forgetting the Bad
Season 5 - Episode 39
After getting drunk at the year-end party, Gintoki managed to become a six-timer in one night. In order to prevent the show from being pulled off the air, Gintoki is forced into engaging in a relationship with all of them. And now he has to go on dates with all of them at the same time...!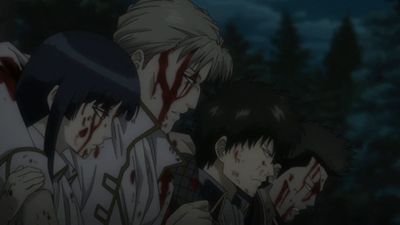 #19 - Nobume
Season 7 - Episode 50
With everyone fighting to regroup and escape, Sasaki makes the same mistake one more time.
Watch on Amazon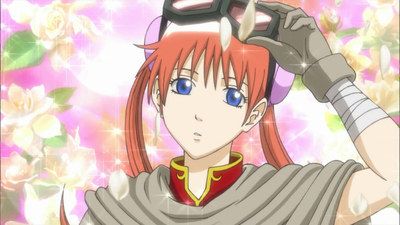 #20 - Everyone Looks a Little Grown Up After Spring Break
Season 5 - Episode 1
Shinpachi Shimura returns to the Yorozuya and discovers his friends drastically changed during the break. Feeling left behind, he returns home and discovers his sister, Tae Shimura, engaged to Isao Kondo. Tae and Kando enlists Shinpachi into the Shinsengumi and reveals that Tae is pregnant. Shinpachi runs to the ocean and laments the sudden change of those around him. There, he learns about Kyubei Yagyu's sex change to modify her life. They are interrupted by and Kotaro Katsura who also changed his genre due to his Kyubei's characters similarities.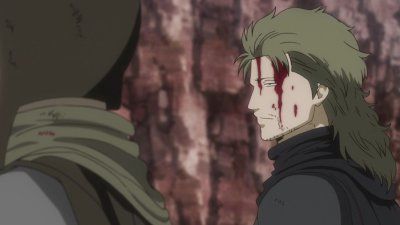 #21 - Paths
Season 8 - Episode 7
The Joi Elite Four come together once again at last, with explosive results.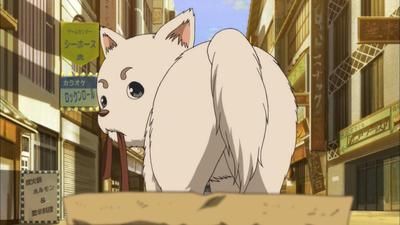 #22 - Dog Food Doesn't Taste Like You Think
Season 6 - Episode 13
Sadaharu, fed up with the lack of food at Odd Jobs, decides to leave to fend for himself. On the way he meets a starving puppy that he can't ignore.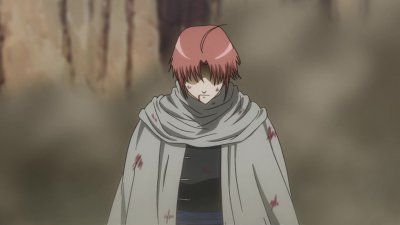 #23 - Master of Kouan
Season 8 - Episode 8
As Umibozu faces Utsuro, he recalls the strongest enemy he has ever faced: someone you can find in every corner of the universe.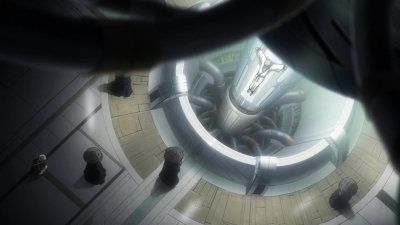 #24 - Hope
Season 8 - Episode 12
Oboro tells the students of Shoka Sonjuku the truth about Utsuro and his ultimate goal.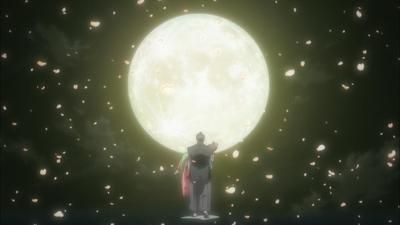 #25 - Unsetting Moon
Season 6 - Episode 9
As the Tendoshu arrive to take control of the situation, Shigeshige makes an unexpected announcement. Later, things have finally calmed down, but one question still remains; Will Suzuran finally meet her beloved after all these years?