The BEST Episodes of Gintama
Every episode ever - ranked by fan votes!
Last Updated: Dec 5, 2019
Gintama is a story of a handyman named Gintoki, a samurai with no respect for rules set by the invaders, who's ready to take any job to survive. He and his gang, however, are also among the very few who have not forgotten the morale of a swordsman. Wherever they go, all they do is to create troubles.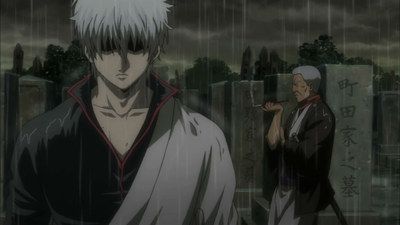 #1 - Ghosts Aren't The Only Ones Who Run Wild Around Graveyards
Season 5 - Episode 10
Pirako has double crossed Gin! Her real plan is to help Jirocho, her father, take over the town. Can Gin stop a war?
94 votes
Writers:
Akatsuki Yamatoya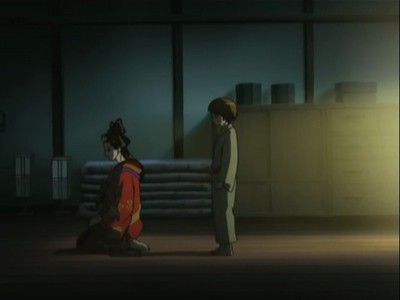 #2 - Don't Trust Bedtime Stories
Season 3 - Episode 45
Gintoki arrives before Hosen, just in the nick of time. To restore the bond between mother and son that has been torn by the city of eternal light, Gintoki engages Hosen with fierce determination. But against the King of the Night's awesome powers, Gintoki is beaten helplessly to the ground. "Go home to the world above with your mom…" Taking to heart the words left by Gintoki, Seita tries to escape from Yoshiwara with Hinowa, but…
83 votes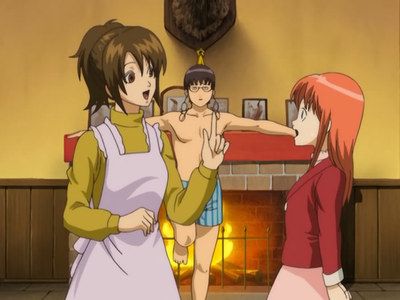 #3 - Everybody's a Santa!
Season 4 - Episode 51
The contest has finally begun but instead of a real contest to decide who's the real Santa, Kagura, Otae and the five Santas together with Shinpachi and Hasegawa are shown in various scenes playing a role like a school girl and not fighting each other like in a real contest. In each scene they imagine, the Santa has to show his kind of version what he would do as Santa and this is judged by Kagura, Otae and Hasegawa. Although in the end none of the Santas has any desire to continue with this contest so they all quit. The episode ends with Kagura, all along figured out the identity of everyone, wishing everybody a Merry Christmas.
81 votes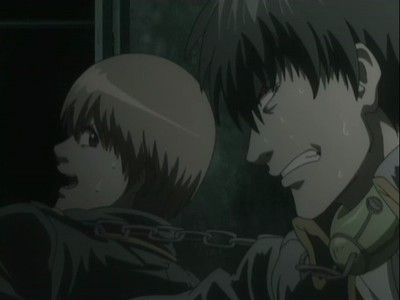 #4 - When Breaking a Chuubert in Half, the End with the Knob Should Be Better. It's Also Tasty to Drink from There
Season 3 - Episode 50
As the bombing of the Shinsengumi headquarters nears, Hijikata and Okita are still unable to find any means for escape. Only one key exists to unlock the shackles chaining each other. But if the key is used, it will set off a bomb to kill the other. The rule of the devil begins to stir distrust between the two. Though he commends them for not betraying one another, Jigzaw pressures them to make the final decision by displaying a certain item.
82 votes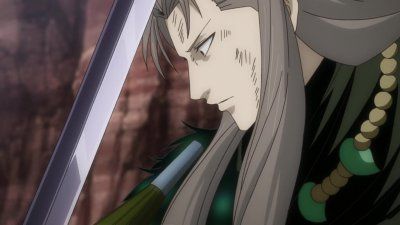 #5 - The Lost Rabbit
Season 8 - Episode 9
As the battle between Utsuro and Umibozu comes to a head, Kamui reflects on his childhood, where he had to deal with an increasingly sick mother and an increasingly absent father.
37 votes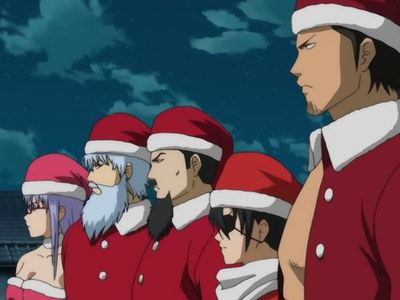 #6 - Santa Claus Red Is Blood Red
Season 4 - Episode 50
It's Christmas in Edo and Kagura writes her father a letter. She is sad that Santa Claus never visited her. Moved, her father Umi Bozu dresses himself up as Santa and hides watching Kagura, Otae, Shinpachi and Hasegawa celebrate Christmas. When he finally jumps out of the bushes to surprise her there is another Santa, a dressed up Gintoki. Both of them think that their counterpart is real. They start punching each other when another three Santas show up (Sachan, Kondo and Kyubei). Kagura decides on a contest to see who's the real Santa.
82 votes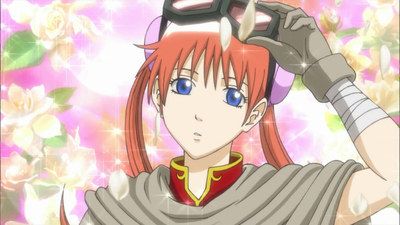 #7 - Everyone Looks a Little Grown Up After Spring Break
Season 5 - Episode 1
Shinpachi Shimura returns to the Yorozuya and discovers his friends drastically changed during the break. Feeling left behind, he returns home and discovers his sister, Tae Shimura, engaged to Isao Kondo. Tae and Kando enlists Shinpachi into the Shinsengumi and reveals that Tae is pregnant. Shinpachi runs to the ocean and laments the sudden change of those around him. There, he learns about Kyubei Yagyu's sex change to modify her life. They are interrupted by and Kotaro Katsura who also changed his genre due to his Kyubei's characters similarities.
61 votes
Writers:
Akatsuki Yamatoya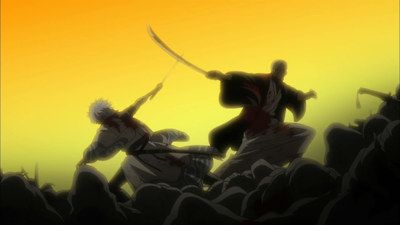 #8 - 'Tis An Honor!
Season 5 - Episode 13
Jirocho and Gin battle Kada's elite Harusame forces while the rest of the denizens of Kabuki-cho take on her main forces in the streets. Kada is utterly stunned when her elite forces are beat by just these two humans, and flees the scene. Gin then helps Jirocho resolve his issues regarding Tatsugoro; Otose and Jirocho reconcile at the hospital. Outside the hospital, Kada desperately launches one last feeble attempt at conquering Kabuki-cho, but is stopped in her tracks by Pirako and the Yorozuya - Kada settles for swearing that the Harusame will be back, and flees yet again. At the very end, Jirocho denounces all other names he has ever been called except for Father of Pirako, and goes with his daughter back to the country.
61 votes
Writers:
Akatsuki Yamatoya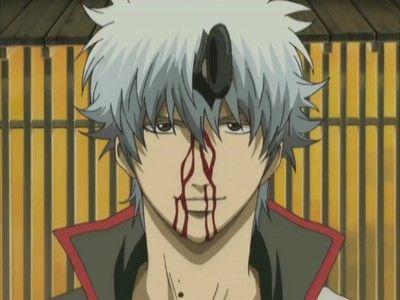 #9 - Beware of Those Who Use an Umbrella on a Sunny Day!
Season 3 - Episode 41
Seita was picking pockets to see Hinowa, the highest-ranked 遊女/Yujo (courtesans/ prostitute) in the underground 遊郭/Yukaku (Licensed Quarters) Yoshiwara Tougenkyo, where law has no meaning. But his picking act was all for the sake of seeing the mother he was separated from at a young age. To let Seita see Hinowa, Gintoki and the gang march into Yoshiwara Tougenkyo, where they receive a rough welcome by Tsukuyo – the head of Yoshiwara's paramilitary force, "Hyakka."
59 votes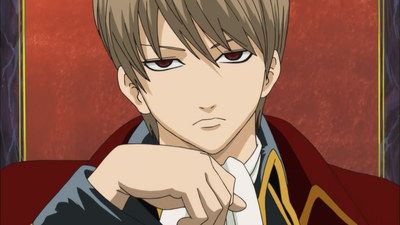 #10 - Everyone Looks Pretty Grown Up After Summer Break
Season 5 - Episode 2
As Katsura and Kyubei fight for the title of the best transgendered, Shinpachi leaves to find that the Shinsengumi members also suffered a sudden change in their selves; Sogo Okita is the leader from the group and orders him and Toshiro Hijikata, Sagaru Yamazaki to attack the Yorozuya. As the three leave, Hijikata knocks out Yamazaki, as he was faking his change. He and Shinpachi learn that an invasion of parasite aliens is responsible for change to their friends and proceed to destroy them. However, they find problems in the outcome, and both Hijikata and and Shinpachi are knocked out in the process, with Gintoki being actually only person without a parasite.
57 votes
Writers:
Akatsuki Yamatoya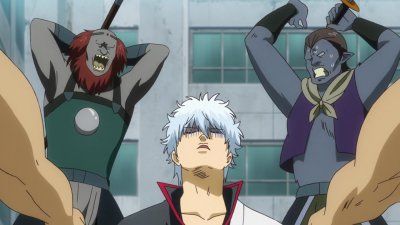 #11 - Ogres Are Weak Against Tiny Heroes Like the Inch-High Samurai
Season 10 - Episode 8
The Kabuki District is under siege, and the fearsome Dakini race arrive on the scene. How can the District and its residents cope with this onslaught?
48 votes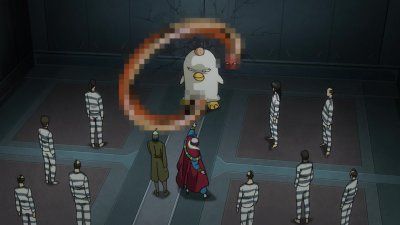 #12 - Men Must Live Not Long or Thick, but Hard
Season 10 - Episode 7
Prince Hata's past is revealed along with the history of Planet Okoku. Can Katsura and Hasegawa really get them on Earth's side?
46 votes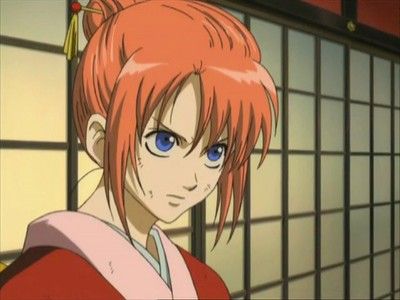 #13 - Life Is About Making Consecutive Decisions
Season 3 - Episode 43
As Gintoki and the gang head toward Hosen's lair, they encounter Abuki, one of Kamui's subordinates, and are overwhelmed by the incredible fighting power of the Yato Clan. On Shinpachi and Kagura's urging, Gintoki heads out to face Hosen alone. The remaining two fight desperately against Abuki, only to be cornered by the overwhelming difference in power. In the midst of the fierce battle Kagura renews her feelings toward her older brother Kamui and her reason for fighting. But with Shinpachi's life in danger, Kagura goes through a dramatic transformation…
90 votes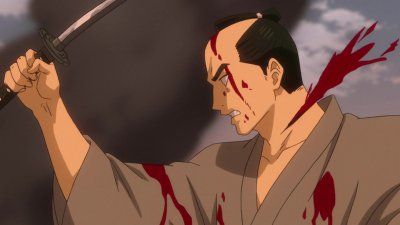 #14 - The Line Between Tenacious and Annoying Is Paper-Thin
Season 10 - Episode 4
The encounter with Utsuro leaves Gintoki feeling more helpless than ever before. That's when he receives a very powerful reminder.
48 votes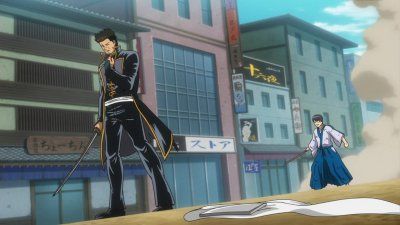 #15 - Geezers Carve the Things They Shouldn't Forget into Their Wrinkles
Season 10 - Episode 5
The return of some familiar faces breathes new life into Earth's resistance, but they're as troublesome as they've always been! And when the Liberation Army brings out its big guns, it's up to Gengai to respond.
44 votes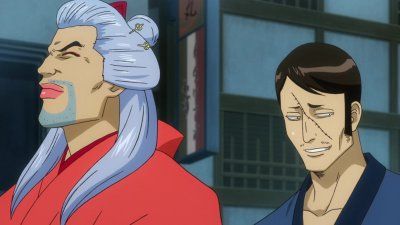 #16 - Flavoring Is Best in Small Quantities
Season 10 - Episode 2
Katsura, Sakamoto, and Nobunobu arrive at the S.S. Heavenly Bird and try to bring the Liberation Army to the negotiating table. Meanwhile, the various factions in Edo begin to make their move.
47 votes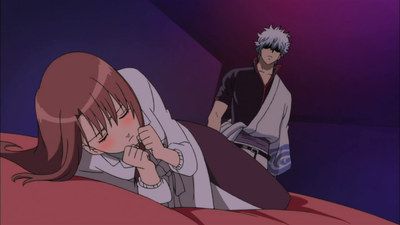 #17 - Making It Through Love
Season 5 - Episode 28
Gintoki challenges Shinpachi in the ultimate Love Chorus tournament in order to break his illusion of his virtual girlfriend.
55 votes
Writers:
Akatsuki Yamatoya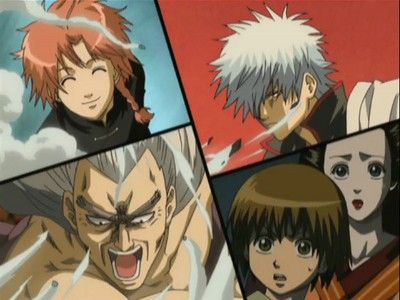 #18 - Those Who Stand On Four Legs Are Beasts. Those Who Stand on Two Legs, Guts, and Glory, Are Men
Season 3 - Episode 44
Amidst the fierce battle, Kagura awakens to her Yato instincts and defeats Abuto. Thanks to Shinpachi's desperate plea, Kagura is able to return to her senses and together they head after Hosen. Meanwhile Kamui has brought Seita before Hinowa, who is confined to her quarters. "Mom, let's go home together!" Seita shouts out to his beloved mother. However, unexpected words leave Hinowa's mouth…
82 votes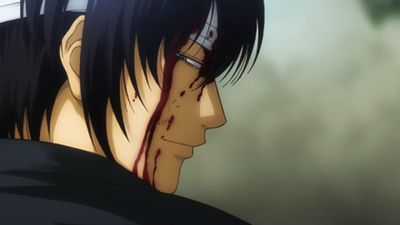 #19 - Those Who Protect Against All Odds
Season 7 - Episode 39
Past histories are finally confronted for Gintoki and Kagura as they face off against Takasugi and Kamui.
41 votes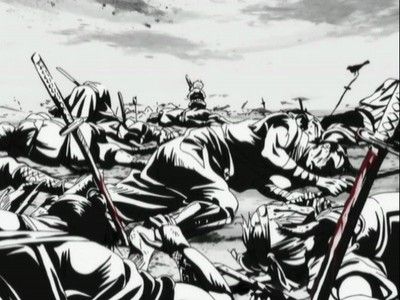 #20 - The More Precious the Burden, The Heavier and More Difficult it is to Shoulder
Season 4 - Episode 30
Gintoki strikes down Jiraia and frees Tsukuyo from his twisted web. Chiding Tsukuyo for trying to shoulder every burden herself, Gintoki goes on to say that rather than throw away your life to die beautifully, it's far better to live and be yourself – even if your life is not a pretty one. And finally, Gintoki expresses his anger toward Jiraia for betraying his own student, despite calling himself a master.
86 votes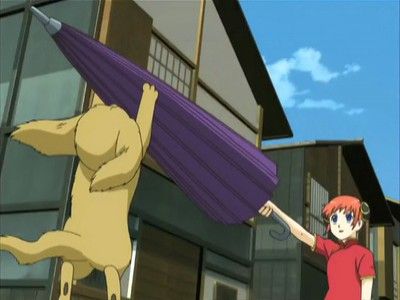 #21 - Cat Lovers and Dog Lovers Are Mutually Exclusive
Season 3 - Episode 31
To let the dying dog Kintaro see its owner for one last time, Kagura and Katsura sneak it out of the hospital…only to find themselves caught in the war between the "Planet Eaters" (dogs) and "Planet Pukers" (cats), while Earth's fate hangs in the balance. Escaping from the Planet Pukers, who are after Kintaro, the two head to the hospital where the old man is hospitalized. Meanwhile, the old man, who is supposedly in critical condition, goes missing. The old man's children request Gintoki's services, but when he arrives at the hospital…
82 votes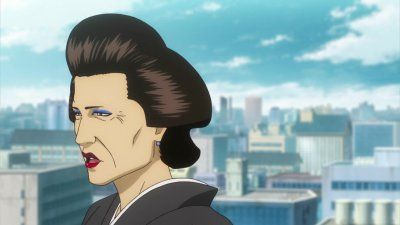 #22 - Machines That Pick Up Useless Habits Are Called People
Season 10 - Episode 6
The machines have done their part and left Earth's future in the hands of humanity. But Gengai's cannon has also painted a huge target on the Kabuki Distruct, and the Liberation Army immediately marches toward it.
43 votes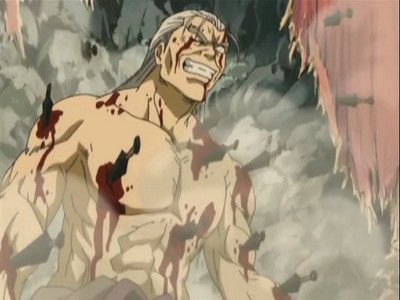 #23 - The Color for Each Person's Bond Comes in Various Colors
Season 3 - Episode 46
The only way to defeat Hosen is to bring back the Sun to the Yoshiwara Shangri-La, the city trapped within eternal night. Seita runs for the control room to break open the iron-plated seal covering the city. Meanwhile, Gintoki and the Hyakka led by Tsukuyo are desperately holding off Hosen's attack. But despite their best efforts, they cannot stop the King of The Night's onslaught…King
83 votes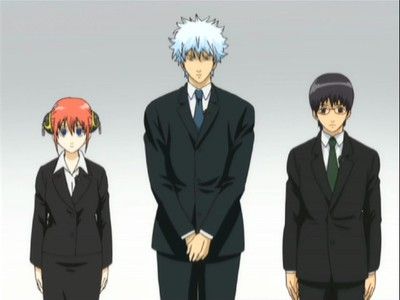 #24 - If You Can't Beat Them, Join Them
Season 3 - Episode 51
The Odd Jobs trio is going about their usual meaningless chatter when a man with an eye-patch suddenly shows up and begins "ordering" them around. The man's "power" is so strong, the Odd Jobs find themselves unable to defy his orders…
81 votes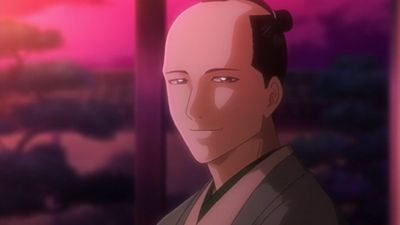 #25 - Farewell, Buddy
Season 7 - Episode 42
With the battle over, the survivors each go their separate ways. With Nobunobu appointed the new Shogun, Shigeshige and his retainers retreat to Kyo to regroup. For those left in Edo, there may be dark times ahead.
39 votes