The BEST Episodes of One-Punch Man
Every episode ever - ranked by fan votes!
Last Updated: Dec 27, 2019
Saitama is a superhero who has trained so hard that his hair has fallen out, and who can overcome any enemy with one punch. However, because he is so strong, he has become bored and frustrated that he wins all of his battles too easily.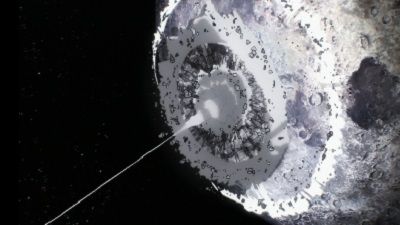 #1 - The Strongest Hero
Season 1 - Episode 12 - Aired Dec 20, 2015
The inconceivably powerful Lord Boros has traveled untold distances in search of someone who can cure his boredom: Saitama! With the fate of humanity in the balance, will the two champions at last find in each other the worthy opponent they've been searching for?
1,276 votes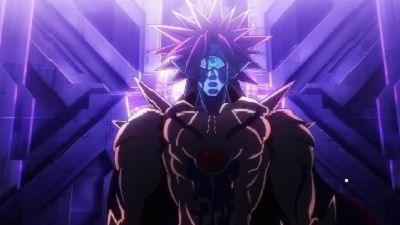 #2 - The Dominator of the Universe
Season 1 - Episode 11 - Aired Dec 13, 2015
As a colossal spaceship floats in the skies above City A, a member of its monstrous crew battles on the ground against a group of S Class heroes. Despite their powers, they can't seem to finish it off. Meanwhile, Saitama has boarded the enemy ship on his own.
1,155 votes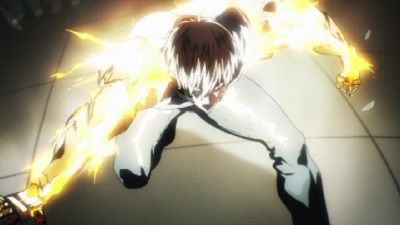 #3 - Unyielding Justice
Season 1 - Episode 9 - Aired Nov 29, 2015
The Deep Sea King has defeated every hero who opposed him with ease. Genos is preparing to attack while Licenseless-Rider and Saitama rush to the evacuation shelter, where the battle continues.
1,145 votes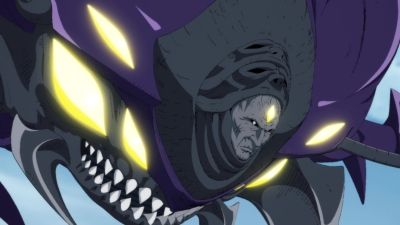 #4 - Cleaning Up the Disciple's Mess
Season 2 - Episode 12 - Aired Jul 3, 2019
Silverfang and Bomb catch up with Garou while the hero hunter is battling Genos, starting a whirlwind battle that draws in more and more combatants as it marches towards its hair-raising climax!
485 votes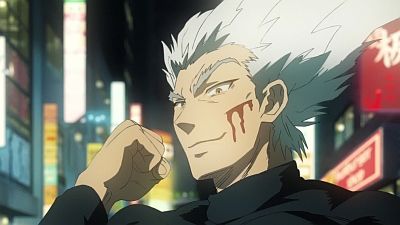 #5 - The Hunt Begins
Season 2 - Episode 3 - Aired Apr 24, 2019
Garou, out hunting heroes, can barely contain his excitement when he gets the chance to battle the S Class hero Tank-top Master. Meanwhile, Silverfang shutters his dojo to begin his own hunt of his former disciple.
564 votes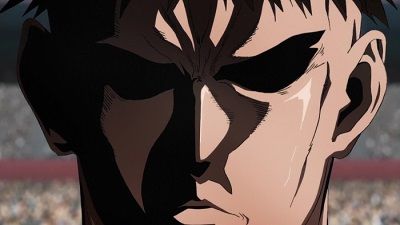 #6 - The Class S Heroes
Season 2 - Episode 7 - Aired May 22, 2019
As the Super Fight tournament heads for its grand finale, the Class S heroes battle to hold back the tide of monster incursions. Meanwhile, Atomic Samurai is setting in motion a plan of his own.
549 votes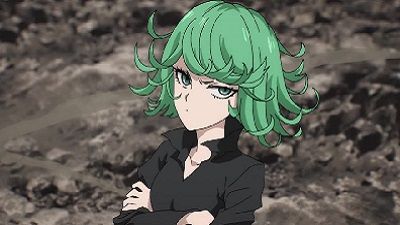 #7 - Unparalleled Peril
Season 1 - Episode 10 - Aired Dec 6, 2015
Saitama tags along to an emergency meeting of Class S heroes and discovers that a seer has foretold a serious danger threatening the Earth. Though the crisis could occur anytime in the next six months, the heroes are surprised to hear the roar of explosions that very hour!
1,151 votes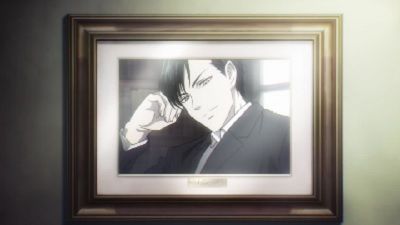 #8 - The Obsessive Scientist
Season 1 - Episode 3 - Aired Oct 18, 2015
The narration describes the story of Doctor Genus, brilliant young scientist with ideas of artificially evolving humanity becoming disillusioned with the world, eventually discovering the secret to immortality and creating multiple clones of himself. Saitama cuts off the narration in his impatience and Armored Gorilla then explains that Doctor Genus wants Saitama for his experiments. Genos and Saitama decide to attack immediately, since the store discount day is the next day. Before they leave, Genos asks Armored Gorilla about any cyborgs active four years ago that have destroyed any towns, which Armored Gorilla denies. In preparation for Saitama's arrival, the House of Evolution sets traps in their facility and reluctantly decide to release Asura Rhino. Once they arrive, Genos destroys the above-ground facility with a single blast before heading underground. The released Asura Rhino fights with Genos, taking no damage in the process. Asura Rhino then faces off against Saitama, but backs off when he detects how powerful Saitama really is. Saitama then reveals to the room his somewhat mundane daily training regime of 100 push-ups, 100 sit-ups, 100 squats and 10 km of running, much to Genos's disbelief. Asura Rhino unleashes his Asura Mode and appears to be beating Saitama back, but it transpires that Saitama was just shocked by the realization that the store discount day was that day instead of the next and defeats Asura Rhino easily, leaving soon after with Genos to catch the rest of the discount day. Having witnessed this, Doctor Genus abandons his plans of artificial evolution. After the credits, officials from the Heroes Association inspect the House of Evolution blast site and discuss Genos's destructive power.
1,298 votes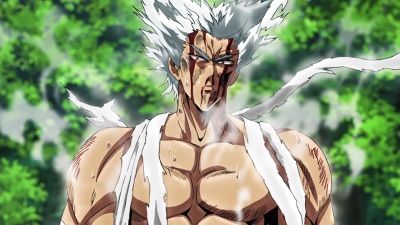 #9 - Everyone's Dignity
Season 2 - Episode 11 - Aired Jun 26, 2019
Garou is at last surrounded by multiple heroes and forced to fight, even though he's covered in wounds and nearly at his limit. The hero hunter still has his incredible ability to read opponents' fighting styles, but there are surprises in store for all.
488 votes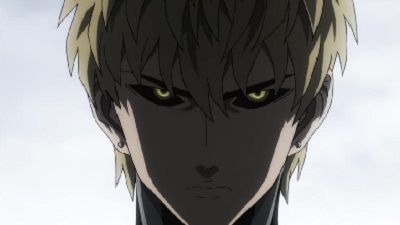 #10 - The Lone Cyborg
Season 1 - Episode 2 - Aired Oct 11, 2015
A monster is moving toward City Z, one that has been created by the mysterious organization known as The House of Evolution. Genos, a young cyborg, attempts to stop it, but gets in over his head before Saitama happens along.
1,376 votes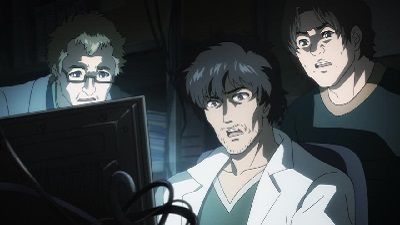 #11 - The Ultimate Disciple
Season 1 - Episode 7 - Aired Nov 15, 2015
An enormous meteor hurtles toward City Z, forcing the Hero Association to ask its S Class heroes to respond. When all their efforts prove in vain, Genos decides it's up to him to protect the home of his master and stop the meteor, no matter what the cost.
1,154 votes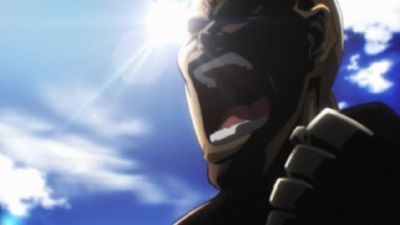 #12 - The Modern Ninja
Season 1 - Episode 4 - Aired Oct 26, 2015
A group of battlesuit-clad terrorists called "The Paradisers" appears in City F, led by an enormous man known as Hammerhead. Calling for the redistribution of wealth, the group targets the fat-cat Zeniru, who in turn dispatches his bodyguard to defeat them. Unfortunately, Saitama is on the same errand.
1,277 votes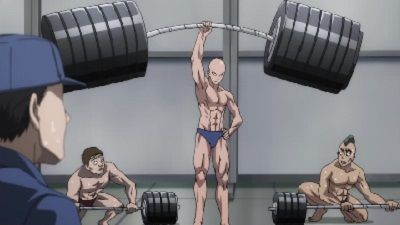 #13 - The Ultimate Master
Season 1 - Episode 5 - Aired Nov 1, 2015
Saitama and Genos find out about the hero registration and both take the tests to certify. Genos gets "S(Special)" and Saitama gets a "C" grade. Meanwhile, Genos became the disciple of Saitama and learned about the power of saitama's punch on a training session.
1,221 votes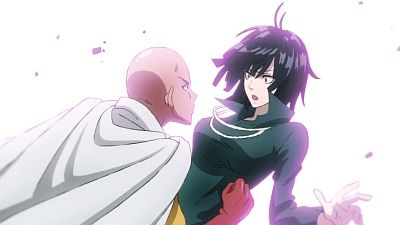 #14 - Human Monster
Season 2 - Episode 2 - Aired Apr 17, 2019
Garou issues a declaration of war on the Hero Association through terrifying means, Hellish Blizzard gives Saitama an ultimatum, and Genos decides to eliminate his master's stalker, Speed-o'-Sound Sonic.
553 votes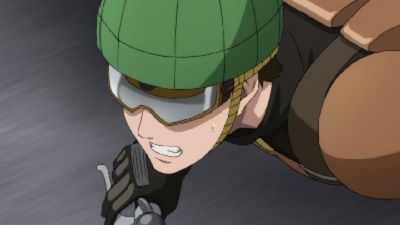 #15 - The Deep Sea King
Season 1 - Episode 8 - Aired Nov 22, 2015
A pack of monsters calling themselves the "Clan of the Seafolk" arrive on the shores of City J intent on invading the land. When the hero sent to fight them is defeated easily by the Deep Sea King himself, Saitama and Genos head for the city to help.
1,146 votes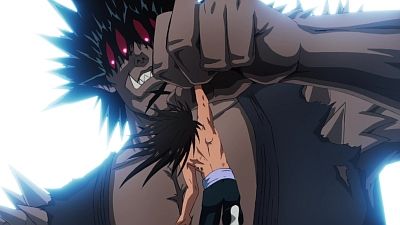 #16 - The Resistance of the Strong
Season 2 - Episode 8 - Aired May 29, 2019
Goketsu, the first Super Fight Tournament champion, arrives in the stadium. Having now become a monster, he's aiming to force the Super Fight competitors to turn into monsters themselves. When several do, it's up to Suiryu to take them on alone.
526 votes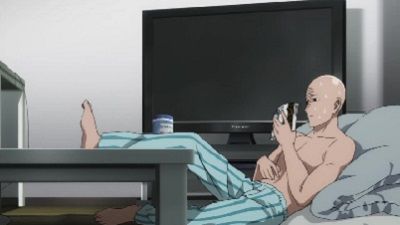 #17 - The Terrifying City
Season 1 - Episode 6 - Aired Nov 8, 2015
It's been five days since Saitama became a professional hero and he has yet to do anything heroic. When Genos informs him that C-class heroes who don't fight bad guys are dropped from the hero registry after a week of inaction, Saitama heads out on patrol, yet can't find any criminals or monsters to stop.
1,163 votes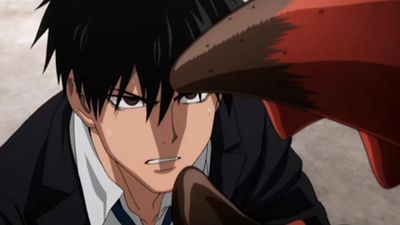 #18 - The Strongest Man
Season 1 - Episode 1 - Aired Oct 4, 2015
Saitama is a guy who's a hero for fun. After saving a child from certain death, he decided to become a hero and trained hard for three years. Though he's now so strong he can defeat any opponent with a single punch, lately he feels as if, in exchange for overwhelming power, he's lost something even more important.
1,692 votes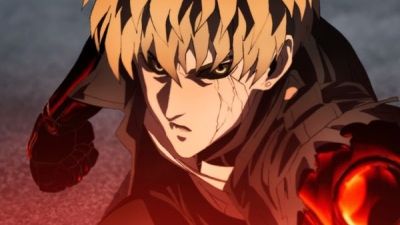 #19 - Return of the Hero
Season 2 - Episode 1 - Aired Apr 10, 2019
Saitama is out shopping with Genos in tow when the pair come across G4, a demonic robot on a mission to eliminate King. Elsewhere, Sitch attempts to recruit various cutthroats, villains and assassins of the underworld to help the Hero Association.
664 votes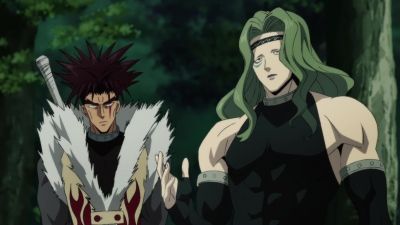 #20 - The Troubles of the Strongest
Season 2 - Episode 9 - Aired Jun 12, 2019
Just as Suiryu finds himself in the depths of despair, Saitama suddenly appears to help him out. But despite all Saitama's strength, there's still something bugging the hero that he just can't seem to shake
513 votes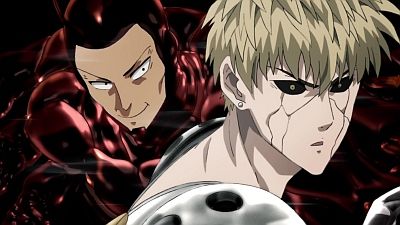 #21 - The Uprising of the Monsters
Season 2 - Episode 6 - Aired May 15, 2019
The Super Fight tournament kicks off while Genos takes on multiple monsters who have appeared in City C. Elsewhere, countless monsters are wreaking havoc in multiple areas, but the Hero Association is being overwhelmed by the sheer number of threats.
513 votes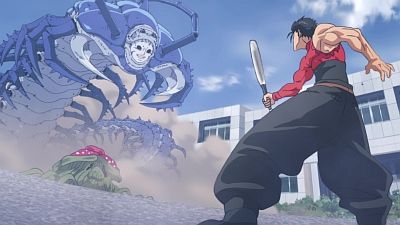 #22 - The Metal Bat
Season 2 - Episode 4 - Aired May 1, 2019
Assigned to guard a VIP and his son, Metal Bat couldn't be less thrilled. But when the group is suddenly attacked all hell breaks loose. Meanwhile, Saitama has disguised himself as Charanko in order to enter the "Super Fight" martial arts tournament.
525 votes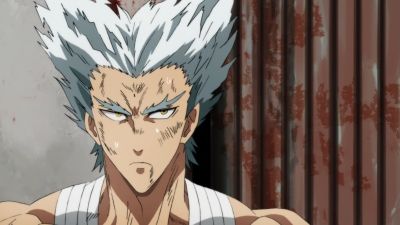 #23 - Justice Under Siege
Season 2 - Episode 10 - Aired Jun 19, 2019
The Monster Association issues a challenge to the Hero Association, telling them they have only three days to rescue the hostage Waganma. Elsewhere, Garou tries to recover from his constant fighting, but things don't quite go as planned.
487 votes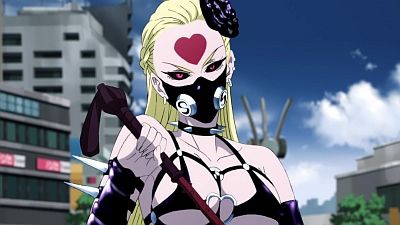 #24 - The Martial Arts Tournament
Season 2 - Episode 5 - Aired May 8, 2019
Monsters from the Monster Association launch simultaneous attacks on all the human cities, attempting to overwhelm the forces of the Hero Association. Meanwhile, the "Super Fight" martial arts tournament kicks off.
521 votes