The Best Episodes of The Seven Deadly Sins
Last Updated: Dec 5, 2018
The "Seven Deadly Sins," a group of evil knights who conspired to overthrow the kingdom of Britannia, were said to have been eradicated by the Holy Knights, although some claim that they still live. Ten years later, the Holy Knights have staged a coup d'état and assassinated the king, becoming the new, tyrannical rulers of the kingdom. Elizabeth, the king's third daughter, sets out on a journey to find the "Seven Deadly Sins," and to enlist their help in taking back the kingdom.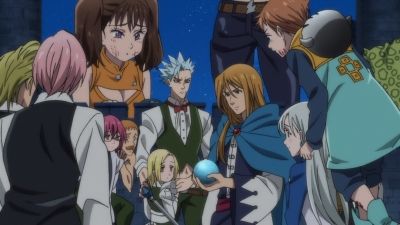 #1 - Meliodas vs. The Ten Commandments
Season 2 - Episode 19
As Escanor's battle with Gowther comes to a dramatic end, Meliodas must now face the remaining Ten Commandments in an all-out battle.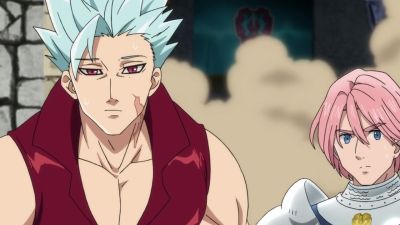 #2 - Return of the Sins
Season 2 - Episode 22
With Ban and the Holy Knights paralyzed by Estarossa's powers, Escanor shows up to thwart the fall of Liones at the hands of the Ten Commandments.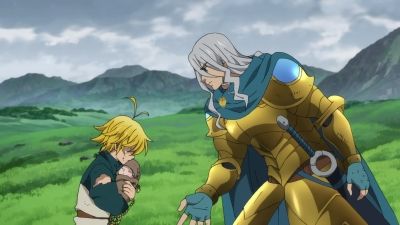 #3 - Certain Warmth
Season 2 - Episode 21
While caring for Meliodas, Elizabeth encounters a former Great Holy Knight thought to have perished long ago by the hands of Dreyfus and Hendrickson.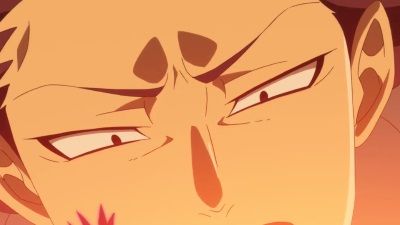 #4 - The Hero Rises!
Season 2 - Episode 23
As the situation inside Liones Castle becomes even more dire, Merlin, freed from Galand's Commandment of Truth, reappears in her former form.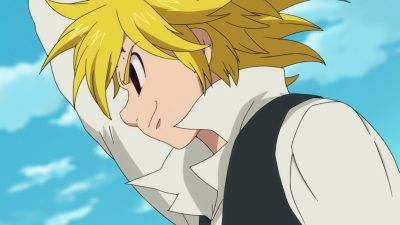 #5 - As Long As You Are Here
Season 2 - Episode 24
Determined to kill his former leader for betraying their clan 3,000 years ago, Fraudrin takes on a newly resurrected darker, more powerful Meliodas.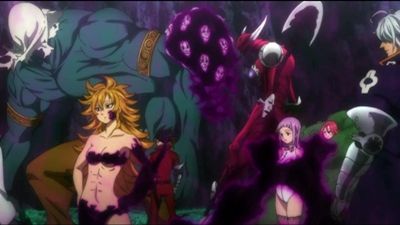 #6 - Revival of the Demon Clan
Season 2 - Episode 1
After the defeat of demonized Hendrickson, The Seven Deadly Sins are commended for their bravery and courage by King Bartra. However, just before the ceremony, Ban and King leave. Earlier, Ban had told Meliodas that he is quitting the Seven Deadly Sins. As Ban leaves the Boar Hat Bar, King sees him and asks where he is going. Ban tells King that he wants to go to the Fairy King Forest. King then accompanies Ban on his journey. Meanwhile, it is reveals that Hendrickson has survived the assault from the Sins and he is shocked upon seeing Dreyfus alive. Dreyfus then summons the Commandments, ten demonized warriors who intend to destroy the Sins.
Buy on iTunes