The Best Episodes of Dragon Ball Z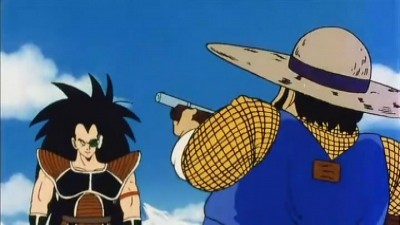 #1 - The New Threat
Season 1 - Episode 1
With no new battles to fight, Goku has been living a quiet life in the countryside with his wife Chi-Chi...and their son Gohan! While Goku makes plans to spend a happy day with friends on Master Roshi's island, a powerful new threat is on its way to Earth. And the arrival of this sinister alien could spell disaster for Goku and his friends!
Directors: Chuck Huber

,

Daisuke Nishio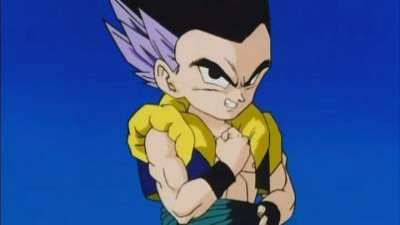 #2 - Gotenks is Born
Season 8 - Episode 32
After fusing in a couple of comically incorrect ways, Trunks and Goten finally perfect the Fusion Technique and Gotenks is born! Defying Piccolo's command, the fused super-kid immediately leaves to go fight Majin Buu! But does Gotenks really have what it takes to defeat the pink powerhouse?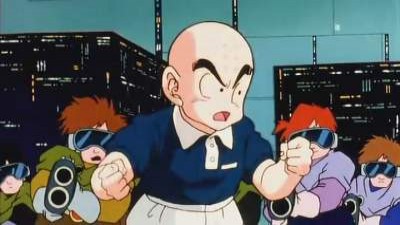 #3 - Held Captive
Season 2 - Episode 1
Bulma, Gohan, and Krillin have been taken captive by an army of children! These young soliders believe that Gohan and his friends are allies of Frieza, the evil warlord who destroyed their hoe planet. Now, with time running out, the Z-gang must find a way to convince the kids of their innocence.
Directors: Mike McFarland

,

Daisuke Nishio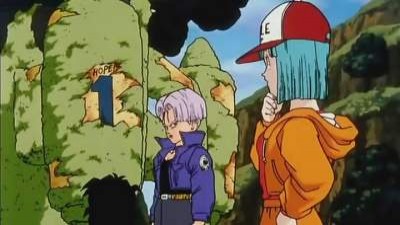 #4 - Seized with Fear
Season 5 - Episode 1
Gohan and Trunks head to the other time capsule with Bulma to find more about it. Along the way, they discover that not it only did it come here 4 years ago, but also weird egg shells and gigantic bug that has already shed its skin, but what could it mean?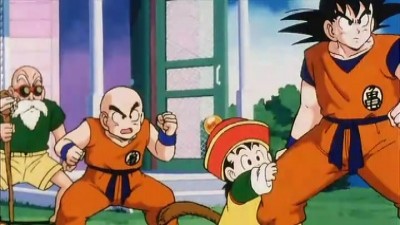 #5 - Reunions
Season 1 - Episode 2
Goku and Gohan attend a reunion on Master Roshi's island, where Goku introduces his son to all of his old friends. The smiles quickly fade, however, as an unexpected visitor lands on the island, and for Goku the day becomes a reunion of a different kind. A powerful alien has arrived. It's Raditz: Goku's evil older brother!
Directors: Chuck Huber

,

Daisuke Nishio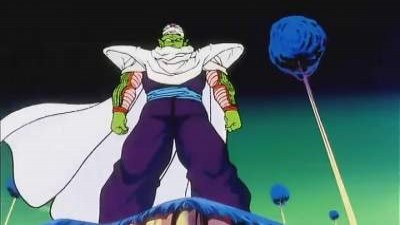 #6 - Piccolo's Return
Season 3 - Episode 2
Thanks to Dende, the Eternal Dragon, Porunga, has been summoned with the power to grant three wishes. The first two wishes are used to bring Piccolo back to life and to bring him to Namek by Piccolo's own request, thanks to the mediation by King Kai. Unfortunately, Vegeta is awake and rushes toward the others with rage to make his wish. Will he succeed and are any of them prepared for Frieza?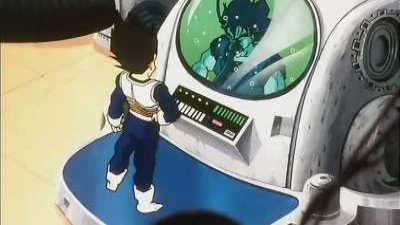 #7 - Password Is Porunga
Season 3 - Episode 1
With new battle armor, Krillin heads to Guru to get the password as Gohan looks after the Dragon Balls and Vegeta takes a nap. However, Frieza has figured out Nail's stalling strategy and flies back to the ship. Who will be able to make their wish?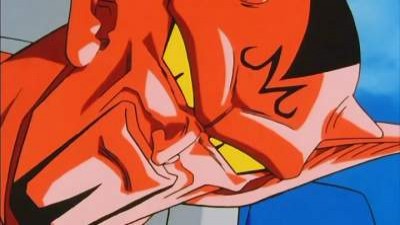 #8 - King of the Demons
Season 8 - Episode 2
In a true moment of horror, Piccolo and Krillin are turned to stone by Dabura. Determined to save their friends lives Goku, Gohan, and Vegeta enter Babidi's ship only to find themselves trapped! With evil warriors in their midst, will they be able to save their friends and find their way out?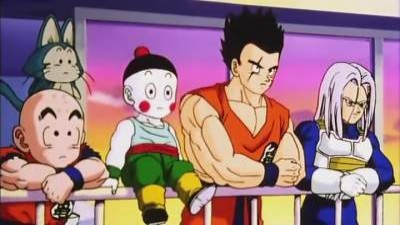 #9 - What is the Tournament?
Season 6 - Episode 1
While Trunks tells the others of Cell's plans to hold a tournament, the diabolical android begins his preparations for the competition by constructing a fighting arena. Do the Z Fighters have a chance, or is this a one-sided contest that only Cell can win?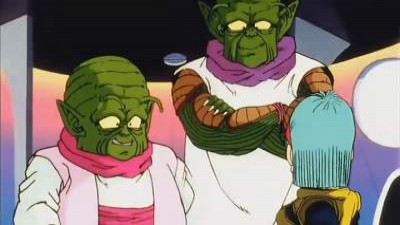 #10 - Look Out Below
Season 2 - Episode 2
Bulma, Gohan, and Krillin make a rough landing on what they believe to be Planet Namek, but when their ship falls off a liff, it seems their journey will come to an untimely end Luckily for or heroes, two kind Namekians appear in the nick of time and pull them to safety. Offering to help them in their quest, the Namekian named Raiti leads their gang on a search for the Dragon Balls.
Directors: Justin Pate

,

Kent Williams

,

Daisuke Nishio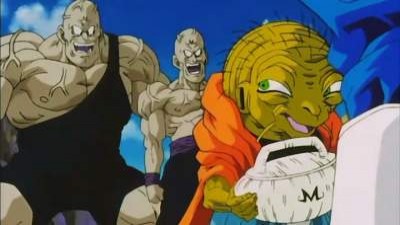 #11 - The Wizard's Curse
Season 8 - Episode 1
The Z Fighters race to stop Babidi's cronies from delivering the pure energy which will be used resurrect the dreaded Majin Buu. Will they find Babidi's hidden spaceship in time?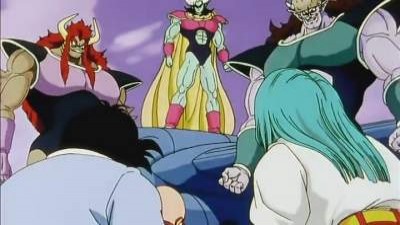 #12 - Black Fog of Terror
Season 4 - Episode 2
Garlic Jr. and his henchmen, the Spice Boys, have infiltrated Kami's Lookout and have captured Kami and Mr. Popo. With Garlic Jr. in control, he releases his father's Black Water Mist- a vapor that unlocks any evil within a person, becoming a demon. Can anyone withstand the mist's power?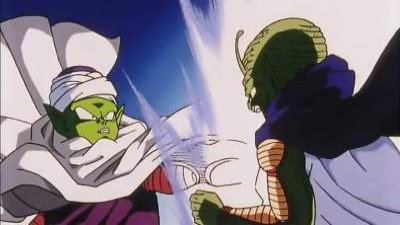 #13 - The Reunion
Season 5 - Episode 2
While Gohan and Trunks go to Master Roshi's island, there's a crisis in Gingertown where its inhabitants are disappearing but with no damage to the town. Realizing this threat, Kami decides to fuse with Piccolo, but will their combined power be enough to handle whatever is going on down there?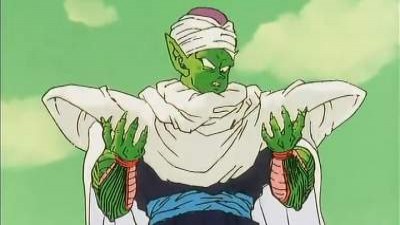 #14 - The Fusion
Season 3 - Episode 3
Because of a broken heart caused by Frieza's cruelty towards his people, Guru is gone, as well as Porunga and Vegeta's wish. Frieza arrives, furious being denied his wish. As the fight for the Universe has just begun, Piccolo finds Nail, and the wounded warrior makes an unexpected proposal.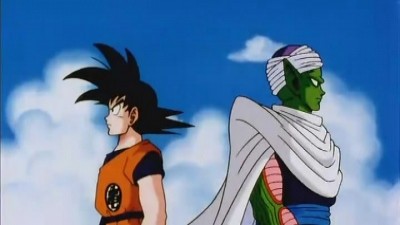 #15 - Unlikely Alliance
Season 1 - Episode 3
Raditz has kidnapped Gohan! And unless Goku agrees to forsake his friends and the people of Earth by joining the sinister Saiyan, he may never see his son again! All hope is not lost, however, as a second uninvited guest arrives on the island - and Goku forges an unlikely alliance!
Directors: Chuck Huber

,

Daisuke Nishio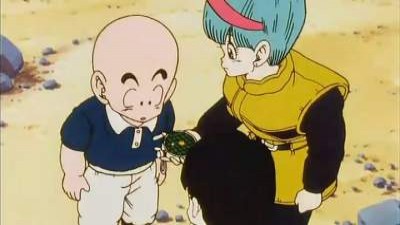 #16 - The Search Continues
Season 2 - Episode 3
On Planet Namek, Gohan, Krillin, and Bulma continue their search for the Dragon Balls with the help of their new friend Zaacro. Standing between them and their goal, however, is one mean giant! Meanwhile, back on Earth, Goku has escaped from the hospital to begin training for his upcoming re-match with Vegeta.
Directors: Kent Williams

,

Justin Pate

,

Daisuke Nishio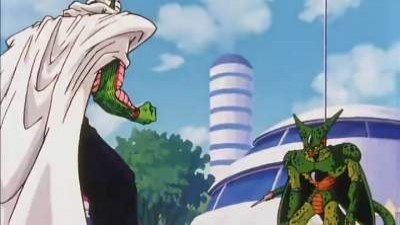 #17 - Borrowed Powers
Season 5 - Episode 3
The deserted streets of Gingertown become a battlefield as the power-up Piccolo confronts this terror from the future. The monster's name is Cell, and he gains strength from sucking the life out of his victims! But that's not the only secret the creature reveals. Somehow, he also knows Goku's special attack, the Kamehameha!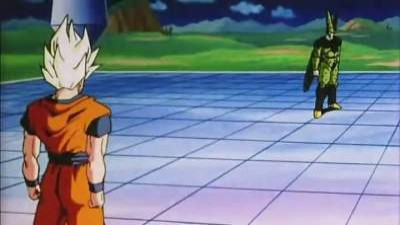 #18 - Meet Me in the Ring
Season 6 - Episode 3
All across the globe, the good citizens of Earth are in a panic as they flee their towns to escape Cell's looming vengeance. But hope is not lost! High above in the Lookout, Goku and Gohan emerge from the Hyperbolic Time Chamber. And after a quick trip to size up the competition, Goku feels that he's ready to take on Cell!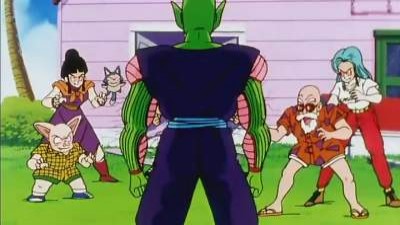 #19 - Battle in Kami's Lookout
Season 4 - Episode 3
With their friends infected by the Black Water Mist and the knowledge of Garlic Jr.'s return, Gohan and Krillin head towards the Lookout to get the Sacred Water, but it's going to be tricky with Garlic Jr. beating them to the punch. Meanwhile, Piccolo handles the Spice Boys and the others, but will he too be infected by the mist?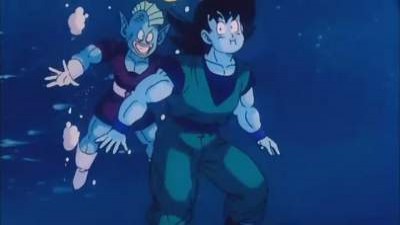 #20 - Water Fight
Season 7 - Episode 3
The Other World Tournament advances to the Quarter-Finals, and the battles are out of this world! Goku's opponent Arqua appears to be a wimp, but that changes quickly when he transforms the entire ring into water! Can Goku win in the underwater fight?! And then, it's the most anticipated fight of the tournament, Olibu versus Pikkon!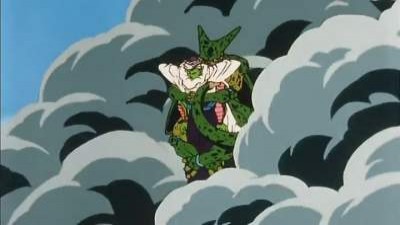 #21 - His Name is Cell
Season 5 - Episode 4
With the element of surprise, the creature gets ahold of Piccolo and begins to absorb him, but Piccolo manages to break free. With his arm weakened, Piccolo surrenders, but the Super Namek asks for one last request to know who this creature. His name is Cell, an Android made of the strongest fighters in the universe and he's hungry for more power, thanks to Dr. Gero.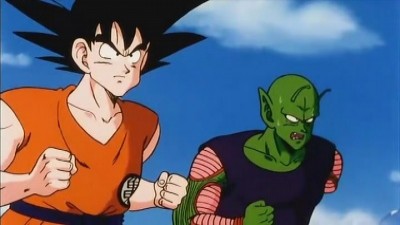 #22 - Piccolo's Plan
Season 1 - Episode 4
The situation looks bleak for Goku and Piccolo, as Raditz easily deflects every attack they send his way. But Piccolo may have a way to stop the sinister Saiyan. He's perfected a powerful new attack, the Special Beam Cannon!There's only one problem: Piccolo needs time to gather the energy for the blast, which means Goku will have to last for five minutes against Raditz alone!
Directors: Chuck Huber

,

Daisuke Nishio
#23 - A Friendly Surprise
Season 2 - Episode 4
As Bulma, Krillin, and Gohan close in on the last of the Dragon Balls, they uncover a shocking secret about their Namekian friends. And while Goku works to build up his strength back on Earth, far across the galaxy, Vegeta has begun making plans of his own. The Saiyan prince's sights are set on one thing - revenge.
Directors: Justin Pate

,

Kent Williams

,

Daisuke Nishio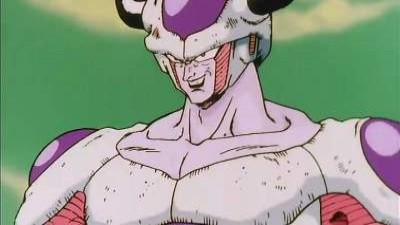 #24 - Fighting Power 1 Million
Season 3 - Episode 4
While Vegeta and Frieza verbally battle each other, Frieza reveals a terrible secret: he was the one who destroyed Planet Vegeta, killed Vegeta's father, and wiped out the majority of the Saiyan race. Without allowing Vegeta and the others to recover from this terrible revelation, Frieza reveals another stunning development: his power to transform! Will Vegeta, Gohan and Krillin's combined strength be able to topple Frieza's new stronger form?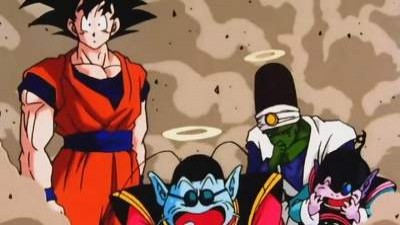 #25 - Warriors of the Dead
Season 7 - Episode 1
When Goku hears about a martial arts master known as the Grand Kai, he rushes to meet him for a lesson! But before the Grand Kai will agree to anything, Goku must solve a problem! Cell, Frieza, King Cold, and the Ginyu Force have all teamed up in Other World and are trying to take control!