The BEST Episodes of Dragon Ball
Every episode ever - ranked by fan votes!
Last Updated: May 22, 2021
Long ago in the mountains, a fighting master known as Gohan discovered a strange boy whom he named Goku. Gohan raised him and trained Goku in martial arts until he died. The young and very strong boy was on his own, but easily managed. Then one day, Goku met a teenage girl named Bulma, whose search for the dragon balls brought her to Goku's home. Together, they set off to find all seven dragon balls in an adventure that would change Goku's life forever. See how Goku met his life long friends Bulma, Yamcha, Krillin, Master Roshi and more. And see his adventures as a boy, all leading up to Dragonball Z and later Dragonball GT.
Watch Now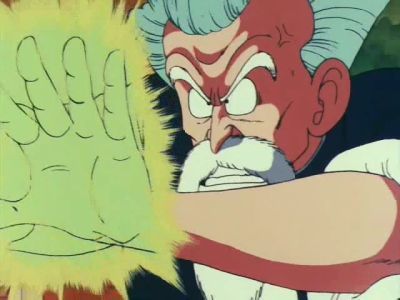 #1 - Number One Under The Moon
Season 2 - Episode 14 - Aired Aug 27, 1986
Night begins to fall as the final match continues. Jackie Chun hypnotizes Goku and puts him to sleep. Goku can't wake up unless Jackie tells him to. Just before the count reaches 10, Bulma yells "Goku! Your dinner is ready!" and Goku wakes up. Then Goku uses janken attack moves, but Jackie defends them. Goku tricks him by saying "paper," but throwing rock. Jackie decides to use an attack that he's only ever used once before: the Lightning Flash Surprise attack. He gathers his energy and shoots it at Goku. This energy is transformed into 20,000 volts when it hits Goku. Just as Goku is about to give up, he glimpses the moon, and transforms into a gigantic ape again. Knowing that he must stop Goku's rampage at any cost, Jackie Chun fires his most powerful Kamehameha wave. When the dust clears, it looks like Goku is dead.
472 votes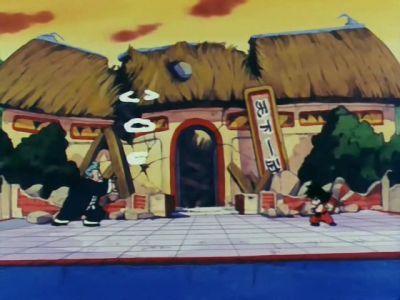 #2 - The Final Blow
Season 2 - Episode 15 - Aired Sep 3, 1986
Jackie Chun actually fired the wave at the moon, not Goku. Goku is found sleeping in the rubble, so they wake him up to continue the match. Krillin lends Goku his clothes. Once the match resumes, Jackie Chun tries to fire another Kamehameha wave at Goku, but finds that he doesn't have the energy. Goku kicks him out of the ring, but Jackie avoids hitting the ground by sticking his foot inside the wall. With both of them completely exhausted, they on a straightforward finish to the match. After a long bit of fighting, Goku and Jackie jump and kick each other in the face, knocking them both down. The count goes past 10, so the rules say the first person to stand up and declare victory wins. Goku struggles to his feet and nearly finishes his victory declaration, but collapses. Then Jackie Chun gets up and declares victory. After the match, Jackie secretly takes off his disguise, and they all go out to eat. Goku eats so much that Master Roshi has to spend his entire $500,000 prize on the meal.
543 votes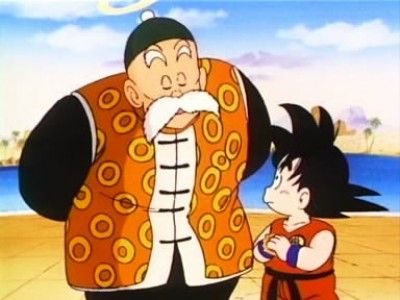 #3 - The True Colors of the Masked Man
Season 4 - Episode 8 - Aired Aug 26, 1987
Gohan repeatedly slams Goku against the floor. Meanwhile Pilaf is trying out his new power suit and Shu and Mai spy from a satelite on Goku. It turns out Pilaf has the final dragonball and has jammed the dragon radar. Eventually Goku's tail rips off. Gohan surrenders and reveals his face to Goku. Bulma retells her adventures with Goku. Gohan chooses to stay dead and vanishes after a farewell. Baba reveals the exact location of the last dragon ball.
356 votes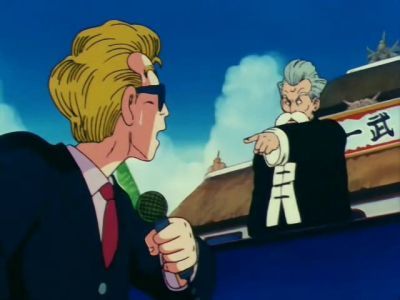 #4 - The Grand Finals
Season 2 - Episode 13 - Aired Aug 20, 1986
The final match begins. Goku jumps up in the air, but Jackie Chun sees it coming and kicks him out of the ring. Everyone thinks that Jackie has won, but Goku flies back into the ring by spinning his tail like helicopter blades. Jackie challenges Goku to use the Kamehameha wave, and to his great surprise, Goku can do it just as well as he can. Jackie uses a double after-image to fool Goku. Goku counters with a triple after-image. Jackie then begins staggering wildly around the ring. With his unpredictable movements, he begins beating up Goku. Yamcha tells Goku that he's using the drunken boxing technique, so Goku counters with his crazy monkey attack. He runs around like a monkey, and Jackie Chun can't follow him. Once this is over, Jackie Chun says that his next move will win the match.
425 votes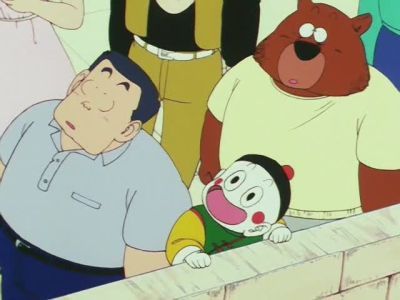 #5 - The Fallen
Season 4 - Episode 33 - Aired Feb 17, 1988
Having barely escaped the devastating tri-beam attack, Goku and Tien are now high above the stadium. Goku's surprise use of the Kamehameha Wave leaves both fighters helplessly falling and, with the ring destroyed, the first one to hit the ground loses. Due to a collision with a truck, Goku hits the ground first and Tien is declared the winner. As former rivals become friends and celebrate a well fought tournament, a mysterious enemy's attack steals a friend's life.
342 votes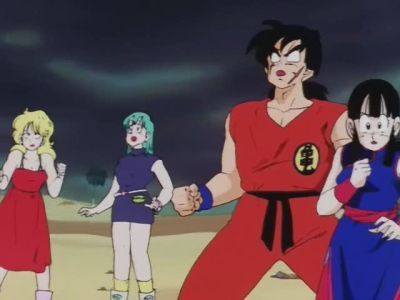 #6 - The Victor
Season 6 - Episode 16 - Aired Mar 8, 1989
The end of the 23rd World Martial Arts Tournament finds Goku struggling for survival as Junior gets the upper hand, poised to take the Title and his life. Kami devises a way to rescue the young hero, but his plan calls for the ultimate sacrifice!
271 votes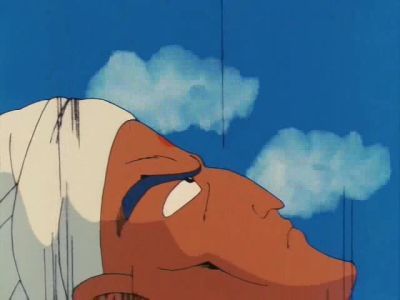 #7 - Danger From Above
Season 2 - Episode 12 - Aired Aug 13, 1986
Goku starts his semifinal match against Nam. He uses a tornado attack to push Nam out of the ring, but gets too dizzy before he can finish it. Nam then uses his aerial attack, which is supposed to leave the victim unconscious. Goku is somehow able to stand up afterwards, and jumps up in the air just like Nam. Once Nam lands, Goku kicks him out of the ring. Afterwards, Nam packs up to leave, but Jackie Chun stops him. He gives him a dyno capsule that can be used for storage. Nam asks Jackie how he knew about his water problem, and Jackie says that he read his mind. Nam realizes that Jackie Chun is Master Roshi, but Jackie keeps him quiet. He explains that he is fighting undercover to beat Goku and Krillin. He doesn't want them to know that they're already the strongest in the world. Nam then does Jackie a favor by dressing up like Master Roshi and standing in the crowd. Yamcha sees him, and no longer thinks that Jackie Chun is Master Roshi.
459 votes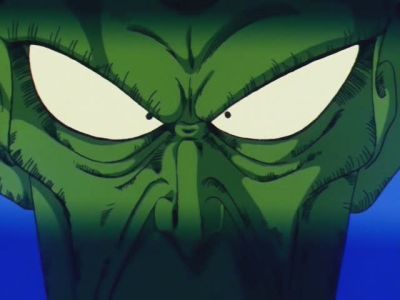 #8 - Eternal Dragon Resurrected
Season 5 - Episode 25 - Aired Sep 14, 1988
After Goku mistakes Kami for the villainous Piccolo it is time for the young warrior to begin his grueling three year training for the next World Martial Arts Tournament. In exchange for Goku's promise Kami agrees to revive the Eternal Dragon!
240 votes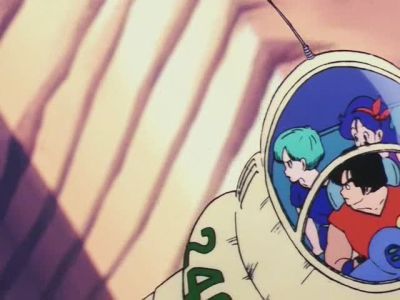 #9 - Final Showdown
Season 5 - Episode 21 - Aired Aug 10, 1988
The fierce fight between Goku and Piccolo continues. But Piccolo gains the advantage when he breaks Goku down limb by limb. To make matters worse, Tien is used as a pawn in the battle. Goku is forced to make an awful choice. Will he surrender to Piccolo and save his friend or choose to fight and risk his own life?
360 votes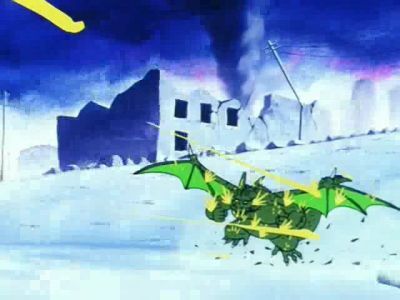 #10 - Enter King Piccolo
Season 5 - Episode 1 - Aired Feb 24, 1988
Krillin is dead! As Goku sets out on a quest for revenge, his friends attempt to learn the identity of Krllin's killer. All clues lead to Master Roshi's past an evil, that could destroy the world!
413 votes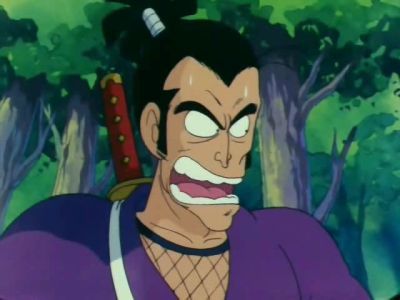 #11 - Ninja Murasaki is Coming!
Season 3 - Episode 9 - Aired Nov 5, 1986
Goku enters the fourth floor of Muscle Tower and finds himself in the middle of a forest. Ninja Murasaki, who is hiding in the trees, has been sent to kill Goku. After games of hide and seek, racing and shuriken throwing Ninja Murasaki finally decides to fight, and Goku breaks his sword with the power pole. Murasaki throws a boomerang at him which hits and knocks out Goku.
412 votes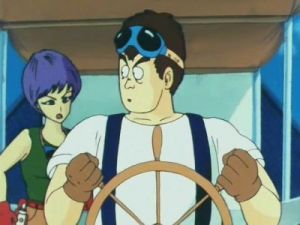 #12 - Confront the Red Ribbon Army
Season 3 - Episode 37 - Aired Jun 10, 1987
Commander Red receives word that Colonel Violet has tracked another dragonball. Her divers successfully procure the ball. As they are attacked by a giant alligator and savages, Violet selfishly leaves her men to die, giving her the chance to escape with the ball. Violet hands the ball to Commander Red receiving a pint-sized reward. Bulma has completed her spy camera to find Goku and launches it. As Goku makes his way to the RR HQ, Commander Red is convinced it is Mercenary Tao. Bulma's spy camera is destroyed when it hovers above the RR base. Bulma, Launch and Roshi realise Goku is making a direct attack on the RR base. Yamcha, Oolong and Puar receive the news and off to take the others to follow Goku.
498 votes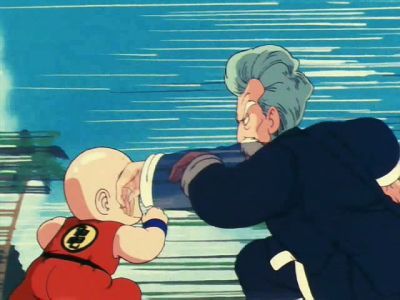 #13 - Krillin's Frantic Attack!
Season 2 - Episode 11 - Aired Aug 6, 1986
The first semifinal begins. Unfortunately, Jackie Chun's punches are too fast for Krillin to see. He attacks Jackie Chun, and after a brief instant, they fly away from each other. The announcer asks them to slowly reenact what happened. Jackie Chun tried to kick Krillin, but he dodged it and then tried to land a punch, but Jackie spit at him. Krillin countered this with his own spit. Then they played janken, which was just a distraction, allowing Jackie to kick Krillin in the face. After the reenactment, Krillin distracts Jackie with a pair of panties, then kicks him far out of the ring. Jackie uses a Kamehameha wave to blast himself back into the ring. Then he uses the after-image technique to distract Krillin, allowing him to land a powerful kick, which knocks Krillin out. After the match, Yamcha, thinking that Jackie Chun is Master Roshi, tries to pull his wig off, but can't. Even though it seems like Jackie Chun is Master Roshi, no one can prove it.
397 votes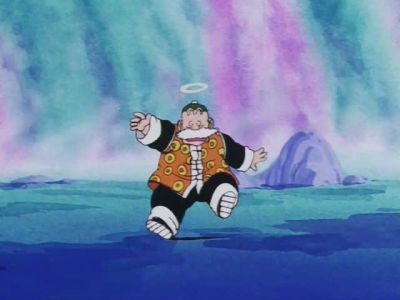 #14 - The End, The Beginning
Season 6 - Episode 21 - Aired Apr 19, 1989
Goku and Chi Chi must travel to Mt. Five Elements in a last ditch effort to save her father, the Ox King, from the deadly magical flames, which threaten to consume his kingdom. Before Goku can complete his quest, he must fan the flames of Fate and hope he doesn't get burned!
270 votes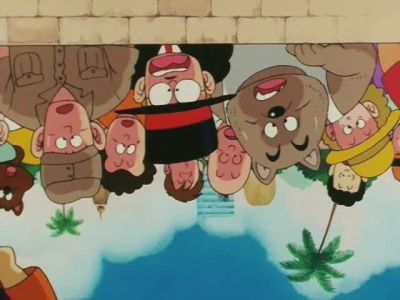 #15 - Stepping Down
Season 4 - Episode 26 - Aired Dec 30, 1987
The match between Jackie Chun and Tien heats up as both fighters pull out every trick they know. But what will happen when even the audience gets caught in the middle of this?
287 votes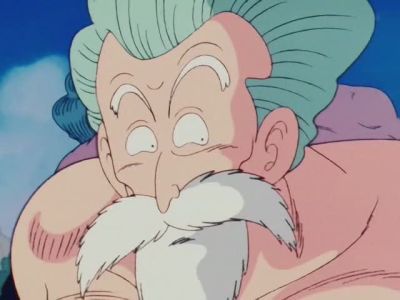 #16 - Goku vs. Krillin
Season 4 - Episode 27 - Aired Jan 6, 1988
goku fights Krillin.
256 votes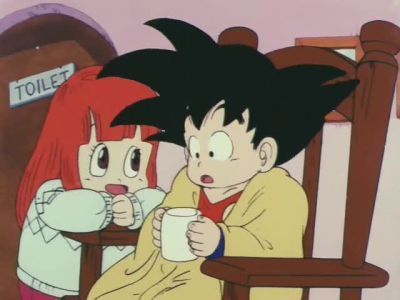 #17 - Cold Reception
Season 3 - Episode 7 - Aired Oct 22, 1986
The girl called Snow, takes Goku back to her house to recover. She and her mother explain that the Red Ribbon Army has taken their village chief hostage and are forcing the men to help them look for the Dragon Ball. The chief is being held in a fortress called Muscle Tower. Two soldiers break in, just as Goku is in the bathroom but Goku beats them. Snow gives Goku warm clothes to wear outside. Goku arrives at Muscle Tower and makes short work of the guards waiting outside. He uses his power pole to vault up onto the first level.
378 votes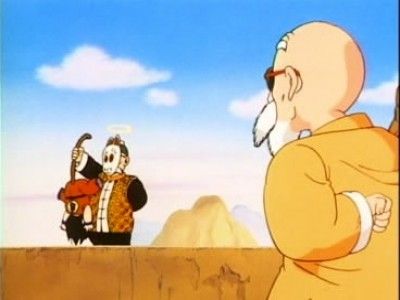 #18 - The Strong Ones
Season 4 - Episode 7 - Aired Aug 19, 1987
The final fight begins with a struggle. Both opponents are evenly matched. The masked man launches Goku in the air and sends him crashing through the stage, but Goku attacks back. The masked man launches a Kamehameha Wave, which Goku avoids. Goku does his own Kamehameha Wave on the masked man. The masked man grabs Goku's tail, disabling him from fighting. The masked man is getting more familiar to Roshi all the time and he has a good idea who is under the mask. Roshi reveals that the man is none other than Goku's deceased grandfather Gohan.
328 votes
#19 - The End of Commander Red
Season 3 - Episode 39 - Aired Jun 24, 1987
The warfare against Goku continues for the RR Army. Then the soldiers flee in terror except for Colonel Violet who is heading for Red's treasure vault. Violet swipes all the money and valuables and makes her leave. Red gets frustrated and angry and leaves Black to face Goku as he retreats to his penthouse. As Goku beats Black, Red activates the ceiling to crush Goku. Having been betrayed and risking his life, Black kills Red. Goku emerges from the wreckage and Black tries to talk his way out, but Goku won't fall for his lies. As a last resort Black uses a mech robot machine to take out Goku. Meanwhile Yamcha and Violet are both trying to evade each other. General Black beats Goku plenty and is preparing to fire a lethal weapon on him.
424 votes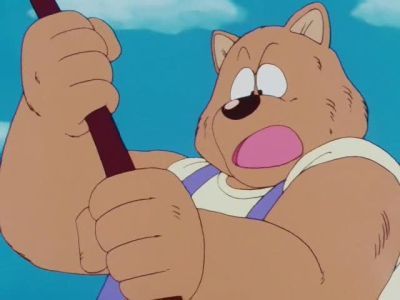 #20 - Terrible Tambourine
Season 5 - Episode 5 - Aired Mar 23, 1988
Tambourine continues his seek-and-slaughter campagign of Martial Artists as he sets his sight on victom number eight! Yamcha! Master Roshi takes Tien and Chiaotzu on a cross-country race for the Dragon Balls. As they try to stay ahead of the competion, King Piccolo and his dastardly horde. Meanwhile Goku attempts to persuade mountain-boy Yajirobe to hand over his Dragon Ball to help save Krillin!
264 votes
#21 - Earth's Guardian Emerges
Season 5 - Episode 24 - Aired Aug 31, 1988
Goku cannot defeat Mr. Popo, and thus, cannot see Kami! Goku decides to be trained by Popo. Kami eventually does reveal himself, and Goku is shocked to see he looks just like Piccolo(the logic!)! Kami tells Goku of how he split his good self from his bad in order to take the throne of Kami-sama, but because of it, Piccolo was created. Kami tells Goku that he can't bring the dead back to life... but Shenron can. He will be able to bring Shenron back to life to restore everyone.
326 votes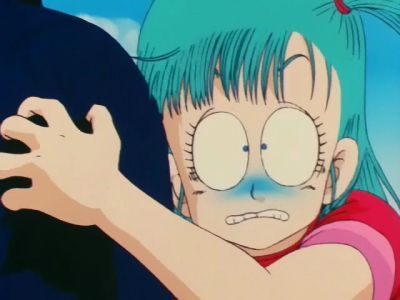 #22 - The Tournament Begins
Season 2 - Episode 6 - Aired Jul 2, 1986
After several months of training, the boys are anxious to learn fighting techniques. Master Roshi tells them that he has no technique to teach them. The whole point of turtle hermit training is to get your body in superhuman condition. He says fighting is just the expression of your power. Then he gives them 100 lb. turtle shells to wear from now on. After a couple more months, the day before the tournament finally arrives. After everyone checks in, Yamcha, Bulma, Oolong, and Puar meet up with Goku. The next morning, Master Roshi gives Goku and Krillin fighting uniforms to wear.
424 votes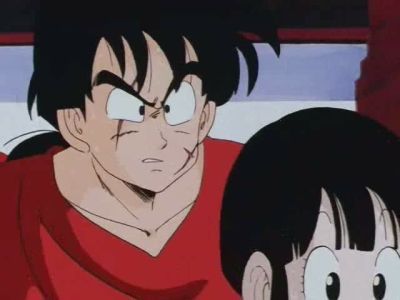 #23 - The Four Faces of Tien
Season 6 - Episode 9 - Aired Jan 18, 1989
Goku has always been able to handle himself in the ring, but when his fight with Tien Shinhan turns into a war against an army, he finds himself in serious jeopardy. Tien's new technique may spell the end for our hero!
299 votes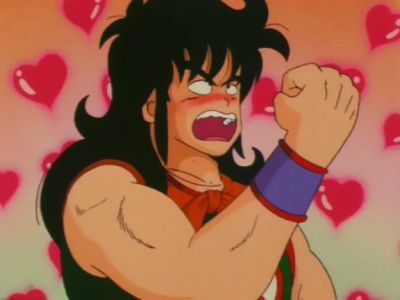 #24 - Keep an Eye on the Dragon Balls
Season 1 - Episode 6 - Aired Apr 2, 1986
While Bulma, Goku and Oolong recover from the ordeal of acquiring five Dragon Balls, Yamcha and Puar try to steal them out from under their noses so that Yamcha can obtain his own grandiose goal. But they're not the only ones after the Dragon Balls! Oolong wouldn't mind having the Dragon Balls, and Emperor Pilaf's henchmen are closing in as well.
686 votes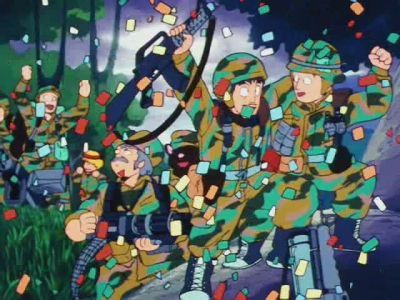 #25 - Lost and Found
Season 5 - Episode 22 - Aired Aug 17, 1988
With Piccolo's reign of terror at an end, Goku has time to mend his wounds. As he heals he learns that there may be a way to revive his lost friends - a face to face meeting with the creator of the Dragonballs! The only problem is that the only way to get to the mysterious Kami is by using his Power Pole, and it's gone missing!
356 votes