#1 - The Day I Became a Shinigami
Season 1 - Episode 1
Ichigo Kurosaki, a teenage boy who can see ghosts, helps a young girl ghost when some skateboarders knock over a vase offering for her. The next day Ichigo sees the young girl being chased by a big monster called a Hollow. Ichigo goes to help the girl but when the girl is just about to be eaten, a female Soul Reaper, Rukia Kuchiki, appears and saves them. That night Rukia visits Ichigo's room and is surprised when she realizes she is visible to him. While they are conversing a Hollow appears and terorizes Ichigo's family and household. After receiving a terrible injury from the Hollow, Rukia makes a final attempt to save her life, as well as that of the Kurosaki family and transfers her powers to Ichigo so he can save his family.
#2 - Enter! The World of the Shinigami
Season 2 - Episode 1
Ichigo and the others enter the Soul Society after making it past the Capturing Thrust. Now they must find a way to enter the place where the shinigami live. One way to enter is to pass through the Gate of Pure Spirits. One problem though; Jidanbou, a man of Herculean strength, is guarding the entrance.
#3 - Yoruichi, Master of Speed, Dances!
Season 3 - Episode 1
Yoruichi escapes with Ichigo, but Byayka doesn't want that to happen. Meanwhile, the other two in the group, Orihime and Uuyru, befalls another story.
#4 - Reopening of the Substitute Business! The Terrifying Transfer Student
Season 6 - Episode 1
Ichigo returns to the real world and is back in school. He meets up with his high buddies. His shinigami badge goes off and he runs out to slay a Hollow, along with Inoue and Chad. They talk about Ishida's lost powers and if he can get it back. As they run off a mysterious stranger appearances above Ichigo.Kon starts ranting how he wants out of his plushie form, and the badge goes off so Kon gets Ichigo's body. Meanwhile Ichigo slays the Hollow and meets Hirako Shinji a Visored. They talk about a hollow mask and a zanpakotou.Meanwhile, elsewhere in the city, Kon is attacked by the Grand Fisher, who's appearance has changed. As Ishida is attacked by Menos type hollow and trying to battle it, when some one helps Ishida. Who is it and why is he helping Ishida?
#5 - Enter the World of the Shinigami, Again
Season 5 - Episode 1
Ichigo and the others go through the Soul Society trying to find the Bount who are causing the shinigami captains some trouble. Later Rukia meets an oppenent she recognizes well.
#6 - New School Term, Renji Has Come to the Material World?!
Season 4 - Episode 1
Renji comes to the Material world in his gigai. Also Orihime's brother returns or is it really him? The new villians appear, but who are they targeting?
#7 - Hitsugaya, Karin and Soccer Ball
Season 7 - Episode 1
Karin is really upset about Ichigo leaving and accidentally kicks her ball into the street. Hitsugaya stops it from going in the street and Karin goes to her friends to their soccer field. Middle schoolers are using the field and refuse to let them on so they challenge them to a soccer game. While they're walking back, Karin sees Hitsugaya again and asks for his help.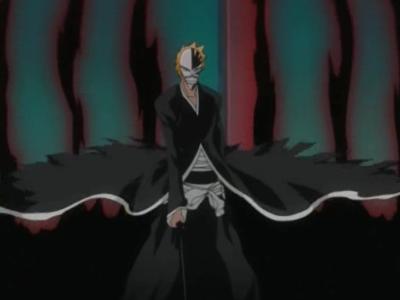 #8 - Ichigo Strikes Back! This is My Bankai
Season 8 - Episode 1
Ichigo is pushed to the limit and releases his bankai to protect Nel. Also by the urging of the arrancar he takes on his hollow form. Is it enough to beat such a strong opponent?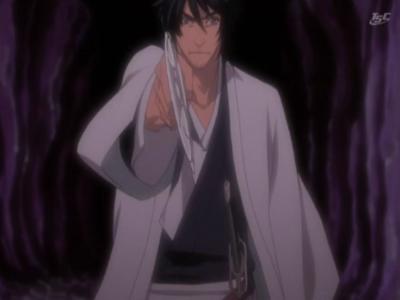 #9 - The New Captain Appears! His Name is Shusuke Amagai
Season 9 - Episode 1
A new captain is signed on to take over command of the 3rd Squad. The new captain is named Shuusuke Amagai. With him he brings one of his former subordinates a man named Kifune who he appoints as 3rd Seat. Though Kira tries to ease the tension, the 3rd Squad members do not trust him and feel that they do not need a captain. How can Kira get them to trust the newcomers?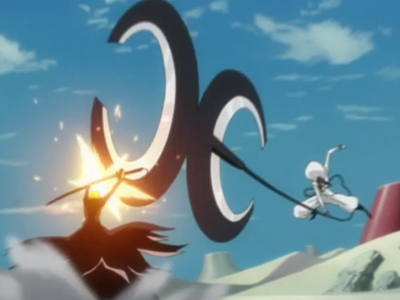 #10 - Hueco Mundo Chapter, Restart!
Season 10 - Episode 1
After a recap of Ichigo's battles with Ulquiorra and Grimmjow, Ichigo takes Orihime and Nel and prepares to leave but an injured Grimmjow refuses to accept defeat. Ichigo tells him that it is over but their conversation is interrupted by the intervention of an unexpected enemy. Meanwhile, Uryuu and Renji find themselves in another bad situation.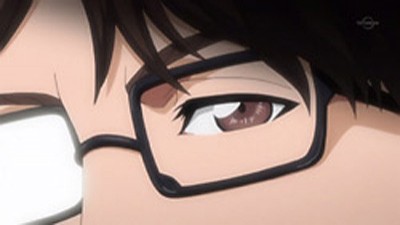 #11 - The Past Chapter Begins! The Truth from 110 Years Ago
Season 11 - Episode 1
This episode takes place in Soul Society 110 years ago. Most of the Captains have gathered to celebrate the promotion of the 12th Squad Captain to the Royal Guard, known as Zero Squad. Meanwhile, Yoruichi (currently the Captain of Second Squad) has recommended her Third Officer, Urahara Kisuke for the now vacant position. However, Soi Fon is not happy about this and follows Urahara in an attempt to prove he is unworthy of the position. Yoruichi hears of this and mistakenly thinks that Soi Fon has a crush on Urahara. Because of this Yoruichi arranges for her to attend the Captain's Qualification Exam to watch him in action. Although Urahara, is delayed in getting to the exam because of having to capture a group of deserters he makes it in time and manages to pass. As such Urahara Kisuke is appointed as the new Captain of the 12th squad, although vice-captain Aizen Sousuke is less than pleased.
Directors: Noriyuki Abe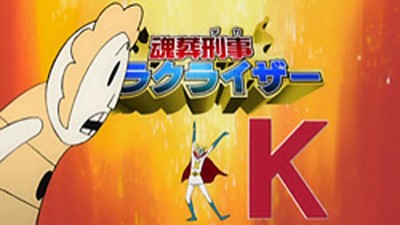 #12 - The Soul Burial Detective, Karakuraizer is Born
Season 12 - Episode 1
Going back to the time when Ichigo, Uryu, and Chad left the real world for Hueco Mundo with Kisuke's help, the main focus is now directed to the events that took place in Karakura town during the previous arc. Kisuke feels that Karakura town needs protection against hollows now that Ichigo left. In one night, he came up with the idea to create a fun way to protect the town, which was to force Kon into a team of hollow fighting super heroes called "Soul Burial Detective, Karakura Riser". Once Kon gets used to his new hero suit, he meets the rest of the team which includes Don Kanonji, Tatsuki, Chizuru, Keigo, and Ururu. After a successful fight with hollows, the team encounters a woman who appears to be an arrancar.
Directors: Noriyuki Abe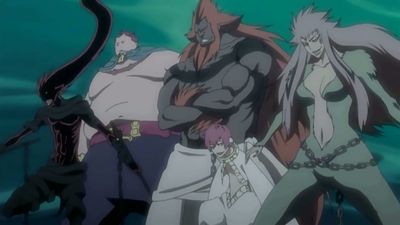 #13 - The Materialization of Zanpakutō
Season 13 - Episode 1
A mysterious man informs a group of strange beings that it is the time to strike. Ichigo Kurosaki wakes up in Zangetsu's dimension and receives a warning of what is about to happen. Meanwhile in Seireitei, the captains and lieutenants of Gotei 13 begin to feel their zanpakutō's detachment from them, but do not understand what it means. At night, a group of ryoka attempts to enter Shigekuni Yamamoto-Genryūsai's abode. Yamamoto and Sasakibe confront the intruders but what they see leaves them in shock. Later, the captains and lieutenants are ordered by Yamamoto to gather at Soukyoku Hill. Upon arriving there, they are met by the mysterious man, who calls himself Muramasa. Sajin Komamura attacks the intruder with Tenken but instead of hitting Muramasa, Tenken attacks Komamura. Reappearing as a human form, Tenken strikes down Komamura. The rest of the Soul Reapers prepare to attack but find themselves unable to release their zanpakutōs. Their zanpakutōs take on human form and stand beside Muramasa, who tells the Soul Reapers that their zanpakutōs have renounced them and declares war.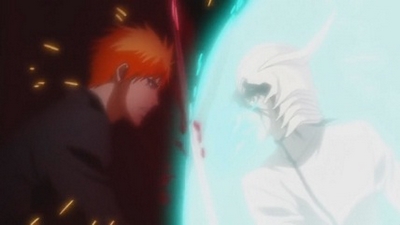 #14 - Ichigo vs. Ulquiorra
Season 14 - Episode 1
This episode recaps the story of the Karakura arc and concludes with Ichigo and Ulquiorra about to renew their fight.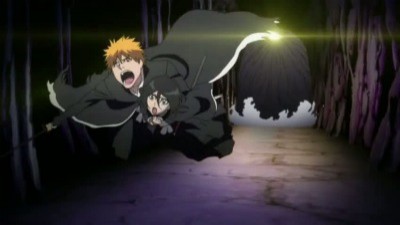 #15 - Gotei 13 Invading Army Arc! Unusual Incident in Seireitei?!
Season 15 - Episode 1
After Aizen's defeat, the shinigami are adjusting back to peaceful times. After cleansing and restoring the barriers where Karakura Town was temporarily swapped with Soul Society, Matsumoto and Nanao enter the Precipice World to return home, but are confronted by something along the way. Hitsugaya and Shunsui lose contact with their lieutenants, who have not returned. Meanwhile, Ichigo and Rukia go off to handle hollows, and Kon goes off to investigate a spiritual disturbance and finds a green-haired girl covered in rags. Hitsugaya and Shunsui report to Yamamoto regarding their lieutenants' disappearances, but Matsumoto and Nanao return at the same time. Both of them do not recall being away that long and just came back directly. The shinigami realize time in the Precipice World is out of sync with Soul Society, with Yamamoto ordering Kurotsuchi Mayuri to conduct a survey of the area with Kenpachi's team as security escort. Ichigo returns home and is furious with Kon, who has brought back the green-haired girl. Rukia is unable to detect the presence of the girl, who has no spirit energy nor a human's signature. While the survey in ongoing, Mayuri and Kenpachi's team are confronted by an intense light emerging from the walls of the Precipice World. Rukia is ordered to return to Soul Society along with Ichigo. They discuss with Urahara who advises Ichigo not to go to Soul Society in his present condition and mentions that Yoriuchi travelled there but has not returned. Ichigo goes anyway with Rukia through the Precipice World but are chased by the Kototsu. To save themselves, Ichigo goes bankai and carries Rukia all the way to Soul Society but due to the gradual loss of his powers, he drops out of bankai and falls to the ground. Ichigo encounters Hitsugaya and then Byakuya with both attacking him. Byakuya places Ichigo under confinement. Somewhere in Soul Society, a man walks through a lab filled with piles of gigai and addresses what seems to be Kira Izuru and Nanao.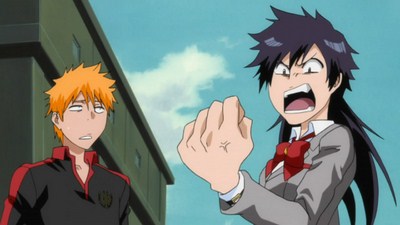 #16 - 3rd Year High School Student! Dressed up, and a New Chapter Begins!
Season 16 - Episode 1
Seventeen months after the defeat of Sōsuke Aizen, Ichigo Kurosaki has been living in peace as a third year high-school student. On the way home from school, Ichigo incapacitates a thief and returns the stolen bag to its owner. The next day, the thief and his gang seek out Ichigo at his school and are confronted by Uryū Ishida. Elsewhere, the owner of the stolen bag meets with his friends revealing he has found Ichigo.
#17 - A Shinigami's Work
Season 1 - Episode 2
After the previous night's attack, Ichigo decides to check up on his family and finds that they do not remember anything that happened. In school, Ichigo meets the Soul Reaper from the night before, Rukia Kuchiki; she is posing as an exchange student until her powers return. Rukia tells Ichigo that he must take her place as a Soul Reaper for now. Later when attacking a Hollow, Ichigo recognizes the Hollow as Orihime Inoue's older brother.
#18 - The Man Who Hates Shinigami
Season 2 - Episode 2
After 3rd squad captain Ichimaru Gin prevents Ichigo and his friends from getting past the gate they must find another way in. In the meantime Orihime uses her powers to heal the injured Jidanbou and Chad meets up with the young boy he and Ichigo previously saved from a Hollow. Later Yoruichi suggests they find her old friend Shiba Kuukaku and ask her for help. Then Ganju, a strange man who rides a boar, shows up and picks a fight with Ichigo.
#19 - The Despicable Shinigami
Season 3 - Episode 2
Orihime and Ishida find themselves against a captain who knows Ishida's race inside out! Are they in a pickle now?
#20 - Shock! The Father's True Character
Season 6 - Episode 2
Uryu Ishida and Kon are in trouble, being chased by Menos typed powered Hollows. They get help from someone they would have never expected to help them. Uryu is surprised that his helper was able to finish off the Menos type Hollow, in 3 hits.Kon is surprised who defends him, from the attack of the Grand Fisher who is now an Arrancar.
#21 - Assault of the Bounts! Chaos in the Gotei 13 Divisions
Season 5 - Episode 2
Rukia battles a Bount, but without her Zanpaktou it wont be an easy battle.
#22 - Creeping Terror, the Second Victim
Season 4 - Episode 2
Commander Yamamoto gathers the other captains and tells them about what is being done to find Aizen. Meanwhile, back on Earth, Ichigo and the others are looking for clues to find Orihime. They recieve a phone call from a girl; she wants them to play a game and if they win she says she will return Orihime to them.
#23 - Ikkaku's Hot-Blooded Kendo Tale
Season 7 - Episode 2
Keigo's sister is the president of student council and challenges another school's Kendo team to a match. She asks Ikkaku to help her team win because the other school ambushed and injured all of the good team members. He accepts and trains all of the inexperienced freshman to be ready to fight the match. Most of the freshman are injured during training and Ikkaku has to ask the shinigami for help.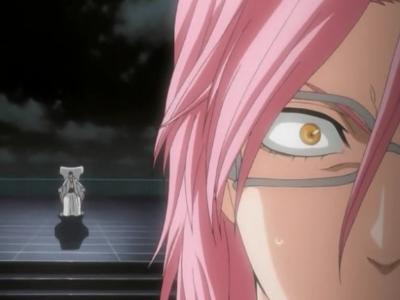 #24 - The Devilish Research! Szayel Aporro's Plan
Season 8 - Episode 2
The Espada Szayel Aporro sends out the execution unit named "Exequias" to go after Ichigo who should be injured from his battle with Dordonii. Aizen questions him on why he did it and Szayel apologizes saying he wanted to make sure they killed him. Aizen forgives Szayel but also sees through his plot to to further his research. Meanwhile, Uryuu tries to figure out how to beat his opponent, Cirucci Thunderwitch.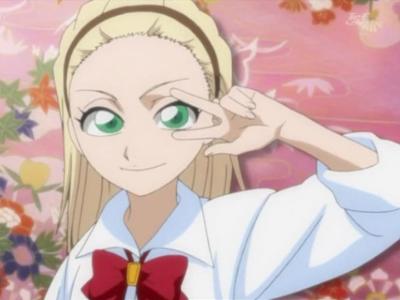 #25 - New Development, the Dangerous Transfer Student Appears!
Season 9 - Episode 2
While fighting Hollows, Ichigo meets a strange young girl who is then whisked away by her two shinigami attendants. While Rukia searches for any record of the two shinigami, Kon notices some people moving in to the house next to the Kurosaki's. After going out to meet their new neighbors, Rukia and Ichigo discover their are none other then the odd trio from before.