The BEST Episodes of Dragon Ball Super
Every episode ever - ranked by fan votes!
Last Updated: Mar 2, 2020
With Majin Boo defeated half-a-year prior, peace returns to Earth, where Son Goku (now a radish farmer) and his friends now live peaceful lives. However, a new threat appears in the form of Beerus, the God of Destruction. Considered the most terrifying being in the entire universe, Beerus is eager to fight the legendary warrior seen in a prophecy foretold decades ago known as the Super Saiyan God. The series retells the events from the two Dragon Ball Z films, Battle of Gods and Resurrection 'F' before proceeding to an original story about the exploration of alternate universes.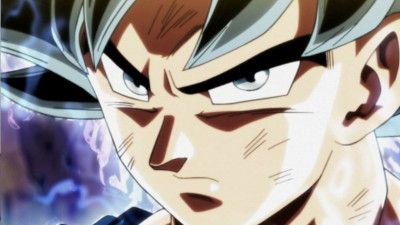 #1 - Son Goku Wakes! New Level of the Awakened!
Season 5 - Episode 34 - Aired Oct 8, 2017
Goku rallies himself and pushes the Spirit Bomb back towards Jiren, which locks him in a stalemate. As the two struggle to overpower each other, The Spirit Bomb suddenly condenses into a small black ball, which absorbs Goku and causes him to vanish. Goku suddenly reappears and is able to go toe-to-toe with Jiren.
674 votes
Writers: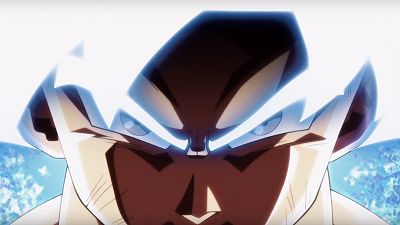 #2 - Limits Super Surpassed! Ultra Instinct Mastered!!
Season 5 - Episode 53 - Aired Mar 4, 2018
A super heated battle for survival continues. With Jiren puttin Goku on the ropes even after he awakens ultra instict Goku surrpasses his limits once again by mastering the ultra instict.
552 votes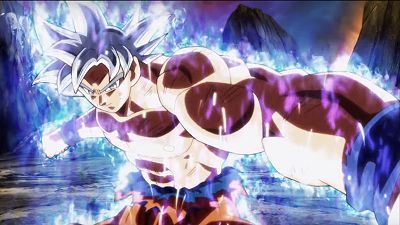 #3 - The Greatest Showdown of All Time! The Ultimate Survival Battle!!
Season 5 - Episode 54 - Aired Mar 18, 2018
The climactic battle to decide the fate of Universe 7 continues as Goku, now mastering Ultra Instinct, fights Jiren at his full power.
493 votes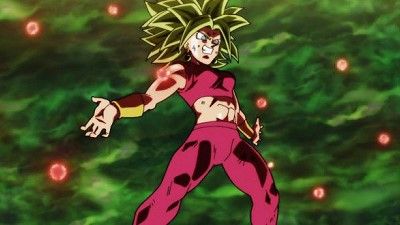 #4 - The Comeback Omen! Ultra Instinct's Great Explosion!!
Season 5 - Episode 40 - Aired Nov 19, 2017
Goku unleashes stupendous ki. In his battle with Kafla, he has once more reached Ultra Instinct. His body unconsciously doges Kafla's attacks, which triggers her to launch an even fiercer assault. Then after avoiding her attack, Goku fires a Kamehameha at point-blank range!
510 votes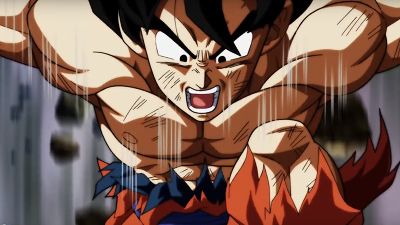 #5 - A Miraculous Conclusion! Farewell Goku! Until the Day We Meet Again!
Season 5 - Episode 55 - Aired Mar 25, 2018
The Tournament of Power reaches its final climactic moment, as Goku, Frieza and 17 have to eliminate Jiren for the survival of Universe 7.
476 votes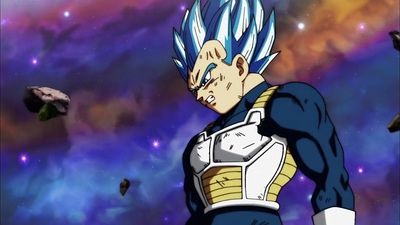 #6 - Surpass Even a God! Vegeta's Life-Risking Blow
Season 5 - Episode 50 - Aired Feb 4, 2018
Vegeta displays his full power against Toppo in this high heated Match. Can Vegeta be able to defeat him with his Final Trick?
406 votes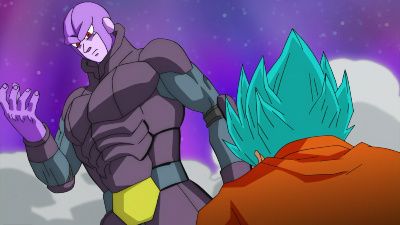 #7 - A Counter-Attack With an Improved Time-Skip?! Will Goku's New Move be Unleashed?!
Season 3 - Episode 12 - Aired Apr 17, 2016
Goku and Hit both power up before the match. Goku is finally able to counter Hit's time-manipulating attacks, which displeases Hit. Hit tries to power up even more, but Goku prevents him. Soon after, Hit manages to counter Goku's blows, while he simultaneously grows even stronger. Badly hurt, Goku hits the ground. Champa tells Hit to finish off Goku, but Hit refuses to obey his order. Goku manages to get back on his feet and the two resume their fight. Goku is soon backed into a corner and resorts to his Kaiō-ken technique, which greatly increases his strength and speed. Having powered up, Goku begins pummeling and blasting Hit, who manages to evade most of the attacks with ease.
818 votes
Writers: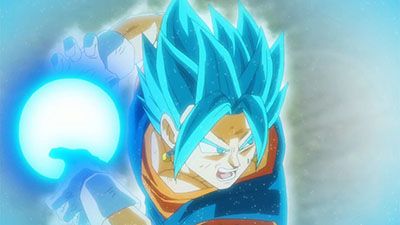 #8 - The Climactic Battle! The Miraculous Power of a Relentless Warrior!
Season 4 - Episode 20 - Aired Nov 13, 2016
Goku puts all of his power into his Kamehameha, and is able to pierce through Fusion Zamasu's Holy Wrath and stop him from destroying the Earth. In the wake of the explosion, Goku is tired, but Fusion Zamasu's face and right arm appear to have been damaged, as the skin on the right side of his face has turned purple and seems to be melting. Goku overpowers Fusion Zamasu using his Kaio-ken technique and knocks him out temporarily with a kick to the head; however, Goku's use of the Kaio-ken drains all of his energy, and he collapses. Fusion Zamasu regains consciousness and powers up, but he still does not heal. Instead, his right arm bulks up and turns the same purple color and consistency as his damaged face. Vegeta wonders why Fusion Zamasu is not healing. Gowasu explains that, while Future Zamasu's body was immortal, Goku Black's body was not immortal. This means that Fusion Zamasu is only half-immortal, which is where his weakness lies. Goku decides that the only way they can win is for him and Vegeta to fuse using the Potara earrings as well. Vegeta initially refuses until Gowasu explains that the Potara earrings' fusion for non-Kaioshins actually only lasts one hour. Goku and Vegeta don the Supreme Kai's Potara earrings and fuse to become Vegito. Vegito powers up to Super Saiyan Blue and begins fighting Fusion Zamasu. Vegito quickly gains the advantage; however, Fusion Zamasu's body continues to mutate strangely and he powers up even more. Gowasu explains that Zamasu's mutation is a result of his anger manifesting in physical form. Meanwhile, Bulma and Mai finish repairing the time machine. Mai gives Future Trunks his broken sword, which inspires him to keep fighting; he uses his energy to restore the sword. Vegito and Fusion Zamasu continue fighting; Vegito is winning, until his fusion abruptly wears off early due to the massive amounts of energy that he was using during the fight. Fusion Zamasu begins to pummel Goku and Vegeta, until Future Trunks arrives to h
670 votes
#9 - Zamasu's Ambition — Presenting the 'Zero Mortals Plan'
Season 4 - Episode 15 - Aired Oct 9, 2016
Zamasu and Black explain how they both came to be in the future and why Zamasu is not dead. Goku, Vegeta, and Trunks struggle against the immortal duo. The Zero Mortals Plan is at last explained, and the person they blame that caused them to start all this....Trunks?
673 votes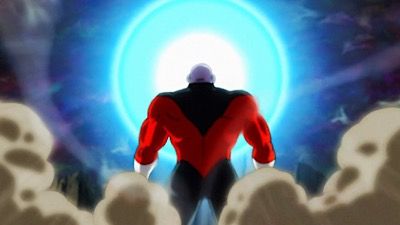 #10 - The Ultimate Enemy Approaches Goku! Now, Let Loose! The Killer Spirit Bomb!
Season 5 - Episode 33 - Aired Oct 8, 2017
With the tournament more than halfway over the gods of Univers 11 order Jieren to squash Son Goku. Goku happily braces himeslf to fight Jieren, Universe 11's strongest warrior. However, as Jieren unleashes his ki, it overwhelms all the contestants. Goku counters by becoming Super Saiyan Blue and raising Kaio-Ken to the maximum.
538 votes
Writers: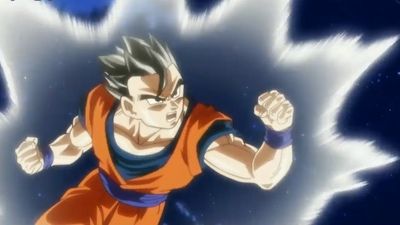 #11 - Facing the Wall that Must be Overcome! Goku vs Gohan
Season 5 - Episode 14 - Aired May 14, 2017
Gohan completes his training with Piccolo. Now he desires to test out his full potential. Gohan and Piccolo challenge Tien and Goku to a 2 vs 2 match. Gohan isn't satisfied with that and requests to fight Goku at full strength!
666 votes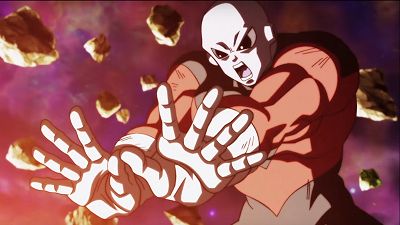 #12 - A Looming Obstacle! Pinning Hope on a Final Barrier!!
Season 5 - Episode 51 - Aired Feb 11, 2018
Android 17, Vegeta, Goku and Frieza maximize their struggle to defeat Jiren. Jiren releases his hidden power that surprises everyone. Android 17 shows Jiren his bravery and tries to mentally steer him into defeat. 17, protects Vegeta and Goku from a lethal attack from Jiren.
397 votes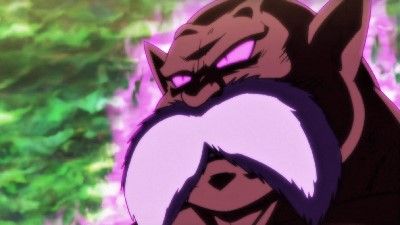 #13 - Majestic! Advent of the God of Destruction, Toppo!!
Season 5 - Episode 49 - Aired Jan 28, 2018
The Battle continues between Toppo and Android 17 but Toppo displays the power of a God of Destruction. Can this obstacle be destroyed?
392 votes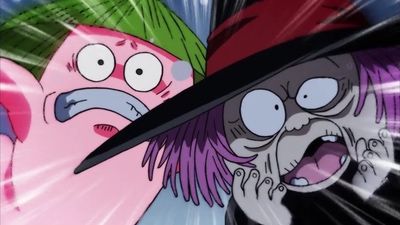 #14 - The Worst! The Most Evil! Frieza's Rampage!!
Season 5 - Episode 19 - Aired Jun 18, 2017
Frieza explains to Goku that he spent his recent incarceration in Hell undergoing intense mental training to overcome the stamina issues. Frieza spitefully uses an enemy attack on Goku and traps him. Frieza then offers to defect to another universe. Beerus and Whis to arrive and rescue Goku, stopping Frieza's defection conversation. Goku and Frieza have a brief sparring match, which ends in a draw. Goku, Frieza, Beerus, and Whis return to the Capsule Corporation. The Universe 7 team prepare to travel to the World of Void for the Tournament of Power.
494 votes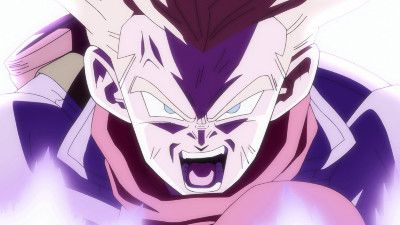 #15 - Don't Defile the Saiyan Cells! The Curtain Rises on Vegeta's Battle!!
Season 4 - Episode 17 - Aired Oct 23, 2016
Before Goku Black and Zamasu are able to kill him, Future Trunks is saved by the resistance. Yajirobe informs Future Trunks that Mai has found Goku Black's hideout. Future Trunks leave for the hideout. Mai tries to shoot Goku Black, but she misses her shot. Just as Goku Black and Zamasu try to retaliate, Future Trunks intervenes in the nick of time. Future Trunks fights the two again without success. Goku and Vegeta arrive just in time to save him. Goku Black destroys the Time Machine, but Bulma manages to salvage what was left by dousing the fire. Gowasu and Supreme Kai arrive to stop Zamasu from going on a killing spree. Goku Black tries to kill Gowasu, but Goku and Vegeta stop him. Goku fights Zamasu, while Vegeta battles Goku Black. Bulma begins repairing the Time Machine and asks Future Trunks to prepare the seal, which Goku has brought to seal Zamasu. Vegeta gets the upper hand over Goku Black due to his latest training, which he interprets as a tipping point in his latent power that he possesses as the Prince of Saiyans.
592 votes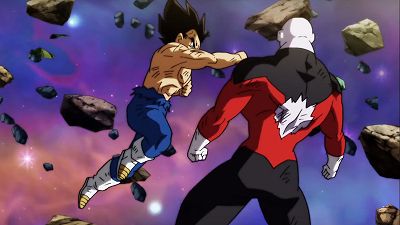 #16 - With Noble Pride to the End! Vegeta Falls!
Season 5 - Episode 52 - Aired Feb 18, 2018
While Goku tries to master the Ultra Instinct, Vegeta still fights Jiren with everything he's got.
436 votes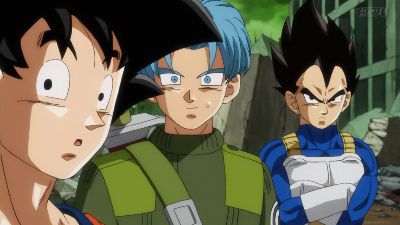 #17 - A Rematch with Goku Black! Enter Super Saiyan Rosé
Season 4 - Episode 10 - Aired Aug 28, 2016
Future Trunks quickly pacifies the resistance fighters. He explains that he has returned with Goku and Vegeta to defeat Goku Black. The fighters reveal that Future Mai has left them with an action plan in case Goku Black appears. Future Trunks, Goku, and Vegeta leave and meet Future Mai at her hideout. Future Mai explains that after she managed to escape, she stumbled on a group of resistance members who took her in. However, their refuge was soon attacked and destroyed by Goku Black. Goku spots Yajirobe, who Future Trunks believed to be dead in the resistance's ranks. Yajirobe reveals that his life was saved by a Senzu bean, which Karin had given him. Vegeta states that he plans to take on Goku Black alone this time. Goku suggests that they play a game of janken to decide who gets to fight first. Vegeta accepts the proposal and wins. Meanwhile, Goku Black is wandering the desolate ruins of Earth. Future Trunks, Goku, and Vegeta suddenly appear near him. Vegeta powers up and engages Goku Black who seems to be completely uninterested. Goku Black transforms into a pink-haired Super Saiyan and fights Vegeta. He dubs the form Super Saiyan Rosé following Goku's naming pattern. Goku Black tells Vegeta that their fight only made him stronger. Vegeta and Goku Black exchange a few blows. Vegeta knocks him away. Vegeta charges in to attack again. Goku Black uses his ki to form an energy blade on his hand and stabs Vegeta in the chest, which critically wounds him. Goku quickly powers up and charges at Goku Black. As the two fight, Future Trunks thinks they are evenly matched, but Vegeta notices that Goku Black has an advantage over Goku as well. Just as Goku Black begins charging his attack, Zamasu appears and stops the fight. He urges Goku Black to allow him to kill Goku just as they have agreed.
610 votes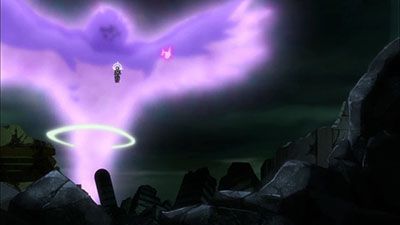 #18 - Final Judgment?! The Supreme God's Ultimate Power
Season 4 - Episode 19 - Aired Nov 6, 2016
Fusion Zamasu explains his new powers: he possesses the immortality of Future Zamasu, as well as Goku Black's Saiyan ability to grow stronger from each fight. He shows off his power and devastates the Earth in the process. Meanwhile, Future Trunks decides to rejoin the fight, while Mai and Bulma are working on the time machine. Goku and Vegeta engage Fusion Zamasu in combat, but they are easily defeated. Future Trunks joins the fight, but he is also overpowered. Fusion Zamasu begins charging up an enormous ki blast known as the Holy Wrath to destroy the planet. Future Trunks uses a last ditch Galick Gun attack to hold him off. Vegeta joins the clash with his own all-out Galick Gun. Surprisingly, their combined attack overpowers Fusion Zamasu's attack and saves the Earth. However, Fusion Zamasu survives unscathed. Vegeta barely saves Future Trunks from a deadly attack by Fusion Zamasu, but Vegeta is knocked out by the blast. Fusion Zamasu charges a second Holy Wrath attack, but Goku rejoins the fight and counters it with a massive Kamehameha.
613 votes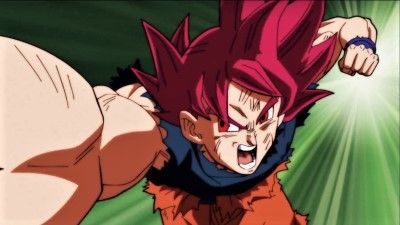 #19 - All-Out War! The Ultimate 4-Way Combination vs Universe 7's Total Offensive!!
Season 5 - Episode 45 - Aired Dec 24, 2017
Universe 7's all-out war begins with the quadruple Merge from Universe 3 named Aniraza. Goku and all his team members take on the new opponent.
394 votes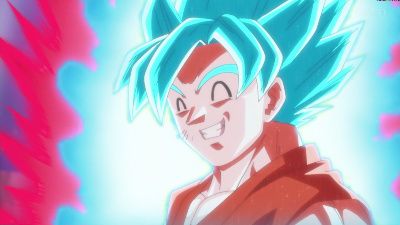 #20 - The Long Awaited Conclusion! Was it Beerus or Champa Who Won?
Season 3 - Episode 13 - Aired Apr 24, 2016
Goku and Hit fight indecisive stalemate, with neither side able to gain ground against the other. Goku requests that the rules of the fight be waived so that Hit can use his assassination techniques freely. Shanpa and Beerus argue over the this decision. During their argument, Goku jumps out of the arena, thereby forfeiting the match. He argues that he would have been unable to continue due to the strain on his body brought on by his Kaiō-ken technique. Shortly after, Monaka walks up to face Hit. Monaka easily defeats Hit in a single punch. With Hit defeated, Universe 7 team come out as the winners of the tournament. Just as the festivities are about to conclude, Zenō , a mysterious "King of Universes", appears in the center of the arena, to the surprise of everyone there.
733 votes
Writers: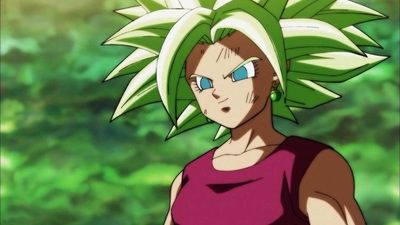 #21 - Goku vs Kefla! Super Saiyan Blue Beaten?!
Season 5 - Episode 39 - Aired Nov 12, 2017
Caulifla and Kale have used the Potara to merge into Kafla. Kafla overwhelms her opponent Goku with stupendous power and speed, and is thrilled at her own strength. Goku gives up on preserving his stamina while fighting and instead unleashes his power and becomes Super Saiyan Blue, but Kafla immediately becomes Super Saiyan and powers up even further. Goku at last uses even the Kaio-Ken and battles with all his might, but...
463 votes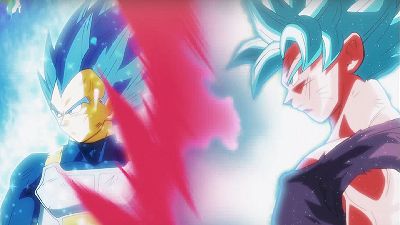 #22 - Full Body, Spirit, and Power Unleashed! Goku and Vegeta!!
Season 5 - Episode 47 - Aired Jan 14, 2018
Vegeta puts his full power in display against the mighty warrior Jiren of Universe 11, but can he hold his ground against him?
396 votes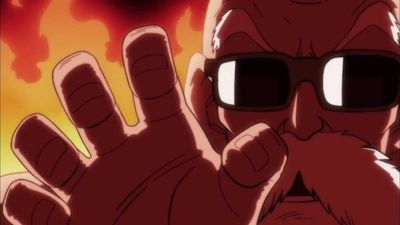 #23 - A Desperate Battle! Master Roshi's Sacrifice!!
Season 5 - Episode 29 - Aired Aug 27, 2017
Master Roshi faces off against several fighters from Universe 4. While nowhere near the strength levels of Goku or Vegeta, Master Roshi specializes in areas they do not!
519 votes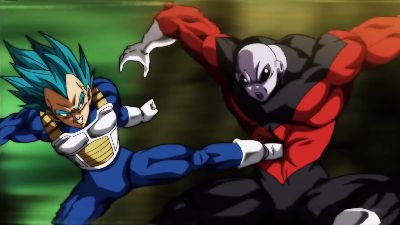 #24 - Staking His Pride! Vegeta Challenges the Strongest!!
Season 5 - Episode 46 - Aired Jan 7, 2018
With 7 minutes remaining the fight to determine who will survive, Vegeta challenges the strongest warrior Jiren. What!?
386 votes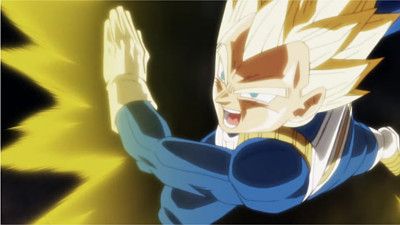 #25 - Oh, Uncertainty! A Universe Despairs!!
Season 5 - Episode 22 - Aired Jul 9, 2017
Universe 9 decides to try and take out Goku and Vegeta right from the start, but both have handicapped themselves to keep their stamina. Just as Universe 9 begins to take advantage, Vegeta's quick thinking helps to turn it around.
524 votes
Writers:
Yoshifumi Fukushima