The Best Episodes of Samurai Champloo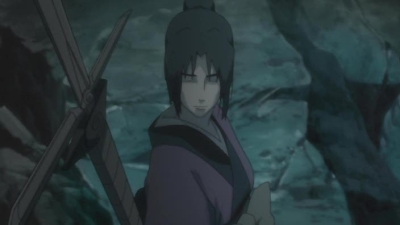 #1 - Elegy of Entrapment (2) 8.94
Season 1 - Episode 21
Jin learns the Way of Water, a woman's sorrow comes to an end, and Mugen both gives and receives an assassin's last gift.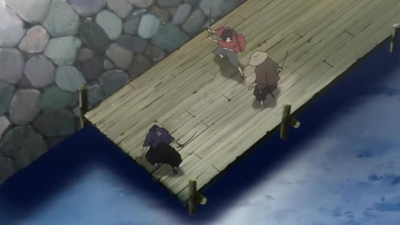 #2 - Evanescent Encounter (2) 8.75
Season 1 - Episode 25
As Jin duels Kagetoki Kariya, the most powerful man in the shogunate, Mugen has to contend with three brothers who want his head. Will they survive?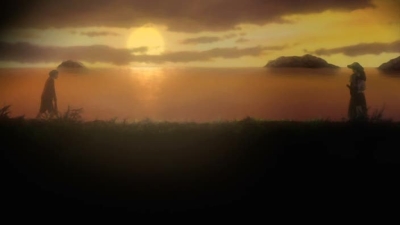 #3 - Misguided Miscreants (2) 8.75
Season 1 - Episode 14
When Mugen finds out what the pirate was planning to do, he gets his revenge.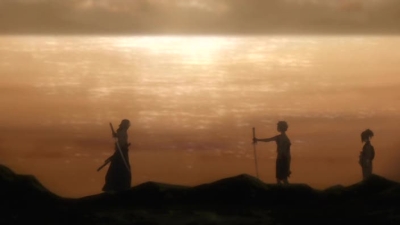 #4 - Evanescent Encounter (3) 8.75
Season 1 - Episode 26
As Fuu finally confronts the Sunflower Samurai, Mugen and Jin face their ultimate tests. While Mugen must face one of the three insane brothers, Jin continues his battle with Kagetoki Kariya. And there's the small matter of their own duel...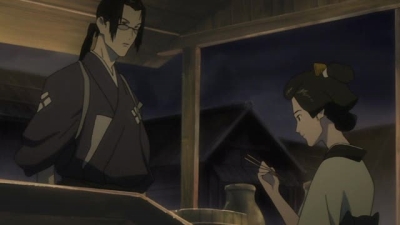 #5 - Gamblers and Gallantry 8.52
Season 1 - Episode 11
Jin comes to the rescue of a lady in distress. He falls in love and tries to rescue his women from the hard life she has come to face. Will he save her and himself?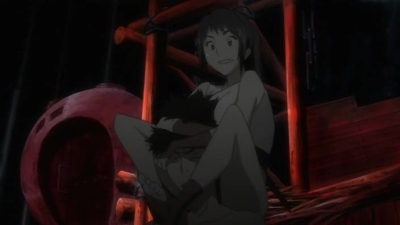 #6 - Bogus Booty 8.45
Season 1 - Episode 15
The shogun's prettiest ninja ends up giving Mugen and Jin an evening that they will never forget. Meanwhile, Fuu gets large.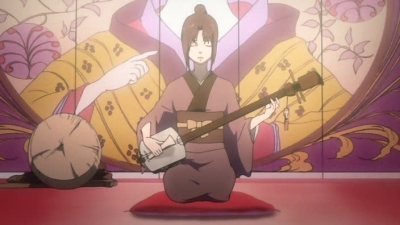 #7 - Elegy of Entrapment (1) 8.37
Season 1 - Episode 20
Fuu, Mugen and Jin meet up with a blind girl who is a traveling musician. Because of her blindness, she is able to sense the emotions of the group. Is this girl more than just a musician?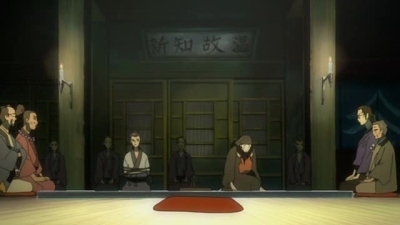 #8 - Hellhounds for Hire (2) 8.36
Season 1 - Episode 4
A dice rolling contest will decide the fate of the gang warfare. Who will end up dying as a result?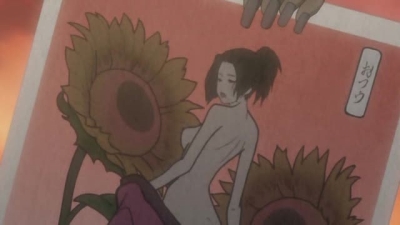 #9 - Artistic Anarchy 8.33
Season 1 - Episode 5
Fuu is targeted as a kidnapper groups next victum. Will the others be able to save her in time?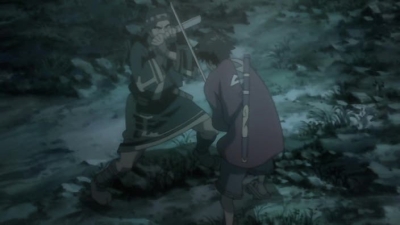 #10 - Lullabies of the Lost (2) 8.32
Season 1 - Episode 17
Jin ends a life he hoped to spare. Continuation of the last episode.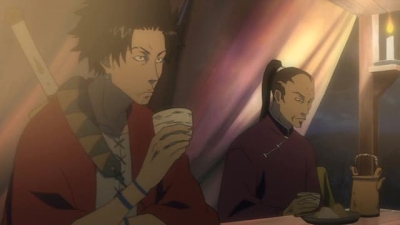 #11 - Lethal Lunacy 8.32
Season 1 - Episode 10
Mugen faces the lethal challenge of a Shaolin-trained swordsman and proves equal to the test, while Jin gets stuck doing all the housework. Can Mugen defeat this trained swordsman or will he suffer from his mistakes?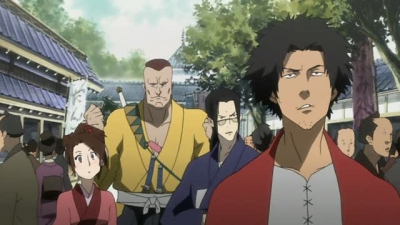 #12 - Stranger Searching 8.29
Season 1 - Episode 6
The gang enters into an eating competition with Mugen and Jin's swords on the line. After a mysterious man wins the eating competition, they must find a way to get their swords back and save the mysterious man. Will they succeed?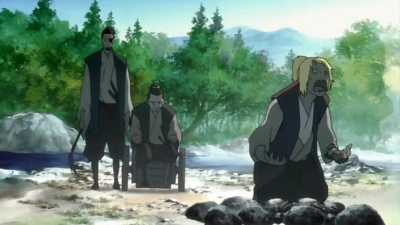 #13 - Evanescent Encounter (1) 8.26
Season 1 - Episode 24
Fuu, Mugen and Jin have finally arrived in Nagasaki to find Ikitsuki island in search of the Sunflower Samurai. There seems to be one small problem that might keep them from getting there though. A group of assassins are following closely behind.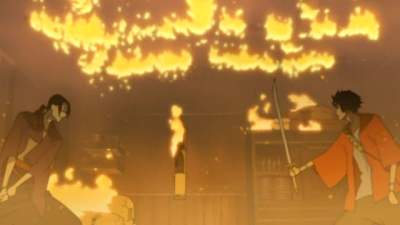 #14 - Tempestuous Temperaments 8.22
Season 1 - Episode 1
Fuu is a young waitress in search of a Samurai who smells of sunflowers, but she has some unexpected company with her. Mugen and Jin are two samurai who want to kill each other and are always getting arrested. Can these three learn to work with each other?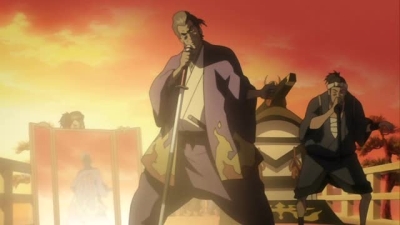 #15 - The Art of Altercation 8.21
Season 1 - Episode 8
A man hunting for Jin has been challenging any samurai wearing glasses he can find, accompanied by a beat-boxing duo of underlings. The question arises as to whether or not he will recognize Jin when he becomes infatuated with Fuu, for Jin has had to pawn his glasses.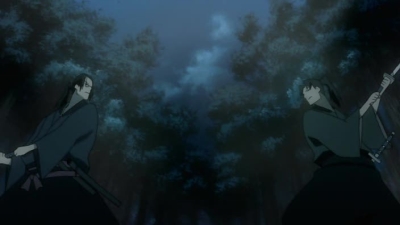 #16 - Lullabies of the Lost (1) 8.21
Season 1 - Episode 16
Mugen, Jin and Fuu get into a quarrel and separate, and have unexpected encounters; new opponents appear, old grievances return, and Mugen and Fuu meet a mysterious archer.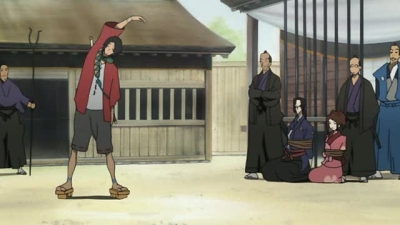 #17 - Beatbox Bandits 8.16
Season 1 - Episode 9
Mugen, Jin, and Fuu need to cross a border so they purchase Travel Passes since they dont have any.The Travel Passes turn out to be fake. Mugen, Jin, and Fuu are sentenced to death. The guards were going to have them killed until they found out about a errand they needed to run. So they send Mugen to run the errand for them. He must travel past a forest full of bandits and trouble to deliver an object. If Mugen does not make the delivery and come back in time, Jin and Fuu will die!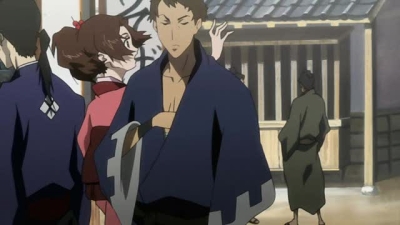 #18 - A Risky Racket 8.14
Season 1 - Episode 7
A thief was running around town, while Fuu, Jin, and Mugen were going to get some soup. Fuu was daydreaming and the thief ""accidently"" bumped into Fuu. When Fuu was paying for the soup, she noticed that her purse was gone and said that the man she bumped into took the money. Will Fuu ever get her money back?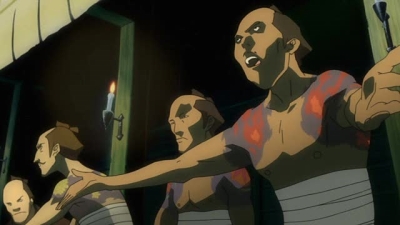 #19 - Hellhounds for Hire (1) 8.05
Season 1 - Episode 3
Mugen and Jin decide to ditch Fuu, but they end up joining opposite sides in a basica gang warfare with Fuu in the middle reminding them of their promise.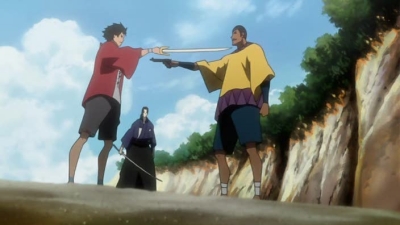 #20 - Misguided Miscreants (1) 8.04
Season 1 - Episode 13
Mugens past memories lure himback into his violent past; A pirate makes secret plans. And the lust for gold brings betrayal.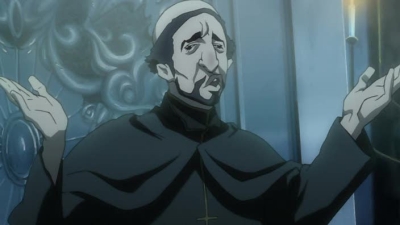 #21 - Unholy Union 8.00
Season 1 - Episode 19
A cynical charlatan fleeces the Hidden Christian flock, Fuu gets closer to the Sunflower Samurai, and a truth is finally revealed.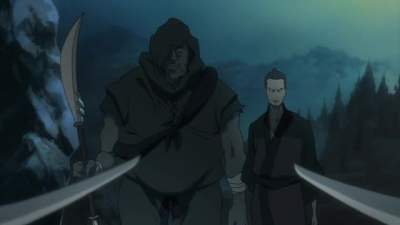 #22 - Redeye Reprisal 7.78
Season 1 - Episode 2
Mugen's armless rival retuns with some new hired help: Oniwakamaru.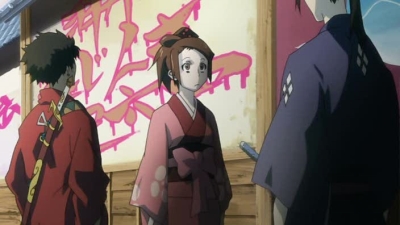 #23 - War of the Words 7.62
Season 1 - Episode 18
Fuu gets a facelift when kids trade in the sword for the graffiti brush; Jin keeps a promise to a long-lost friend and confronts the shock of the new, while Mugen learns to read and conquers a castle.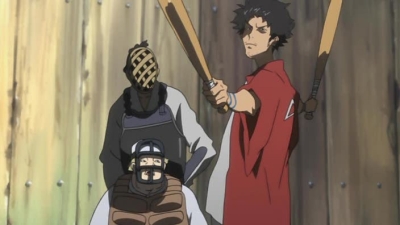 #24 - Baseball Blues 7.56
Season 1 - Episode 23
An anachronistic batch of American belligerents sail into town and a canny ninja-turned-team manager enlists our heroes to do battle with them on the field of honor...which in this case is a baseball diamond. Behold Mugen's pitching skills and tremble!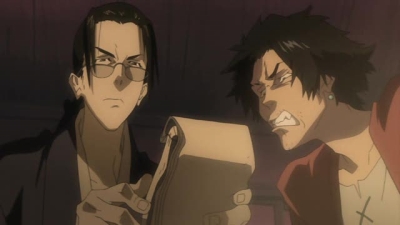 #25 - The Disorder Diaries 7.29
Season 1 - Episode 12
Jin and Mugen read through Fuu's diary and find out that she hasn't been telling them what they need to know.