The BEST Episodes of Holby City
Every episode ever - ranked by fan votes!
Last Updated: Sep 21, 2021
This series is a spin-off from the long running BBC medical drama Casualty. Set in the same hospital as its sister series, this show follows the everyday lives, professional and personal, of the doctors, nurses and patients who find themselves, for various reasons, in the wards of Holby City General Hospital.
Watch Now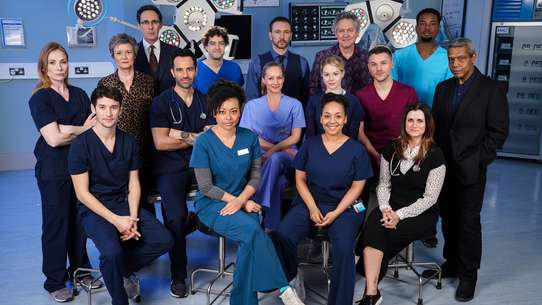 #1 - Happy Families
Season 7 - Episode 1 - Aired Oct 19, 2004
1 votes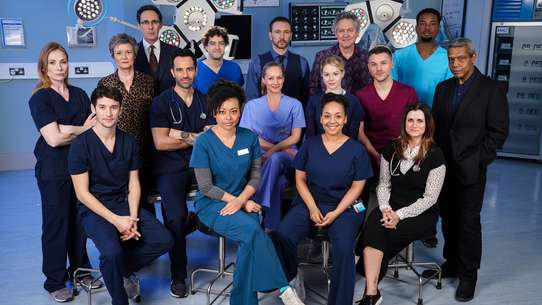 #2 - Casualty@Holby City (2)
Season 7 - Episode 11 - Aired Dec 28, 2004
Crossover with Casualty; for part 1, see S19E17: Casualty@Holby City (1) Jim fights to help Rosie and the baby to safety. The drug addict leaves Bex for dead but she is rescued and manages to survive. While as the remaining victims of the explosion try to escape, Jim gives up his own life so Rosie can escape the hospital alive.
1 votes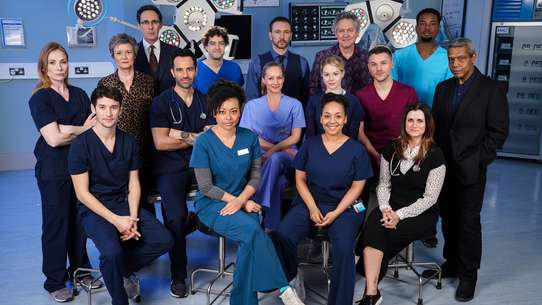 #3 - From Here to Maternity
Season 14 - Episode 41 - Aired Jul 24, 2012
When Mo goes into labour, she has to face up to the questions and consequences of her pregnancy; but who will support her when her birthing partner is delayed? Serena is struggling to meet targets under Hanssen's watchful eye, and comes up with a scheme that will change the face of the hospital. Eddi is determined to prove to Sacha that she is not in a bad mood about Luc, but is she protesting too much?
1 votes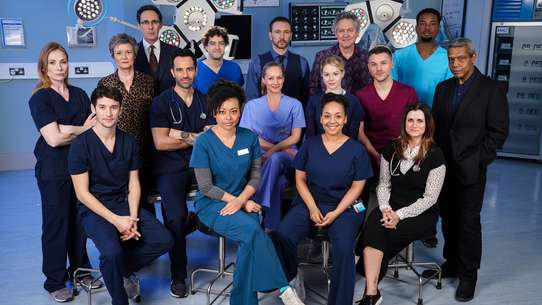 #4 - Little Star
Season 16 - Episode 36 - Aired Jun 18, 2014
Jac and Jonny prepare for their day in court, both determined to win Emma. However, Jac's carefully-laid plans are thrown into disarray by a powerful force from her past. Even at death's door Paula proves she still has the power to tie Jac in knots - will Jac rise above her machinations? With his divorce finalised and living at home with his mum, Sacha isn't sure his day could get worse, but when news that he treated a Nazi war criminal hits the front pages, Sacha puts his own feelings aside to go to Essie's aid.
1 votes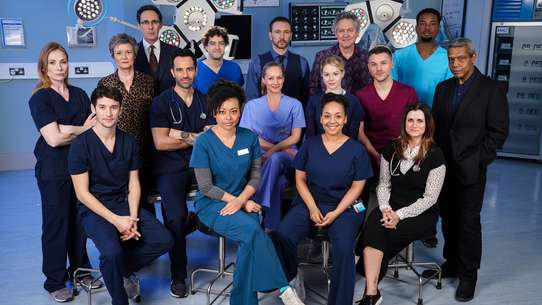 #5 - Every Dog Has Its Day
Season 16 - Episode 37 - Aired Jun 26, 2014
Elliot finds a kindred spirit when he treats a shanty-singing fisherman.
1 votes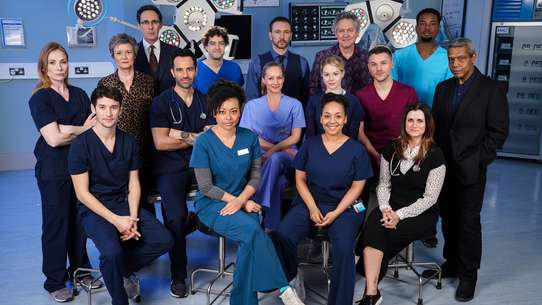 #6 - All Before Them
Season 16 - Episode 38 - Aired Jun 30, 2014
Reeling from the news that Amy cheated on him, Raf demands that she take a paternity test.
1 votes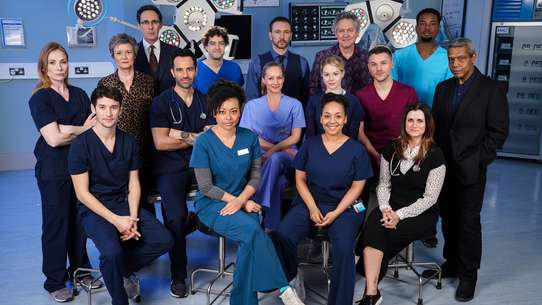 #7 - Captive
Season 16 - Episode 39 - Aired Jul 9, 2014
Jesse's paranoia builds as Guy is on the verge of discovering his affair with Zosia.
2 votes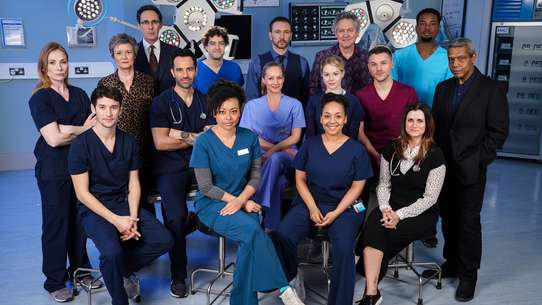 #8 - A Heart Man
Season 16 - Episode 41 - Aired Jul 22, 2014
Elliot faces his fears about his brain surgery and decides to proceed despite complications, but his future at Holby may be in jeopardy along with his health. Raf resolves not to let what happened between Amy and Harry destroy his marriage. However, when he's asked to help advance Harry's career, he struggles with a painful decision. A disgruntled Herzig patient claims Elliot has been negligent. Jac effectively neutralises the problem, but in doing so has she protected his interests or helped undermine his position
2 votes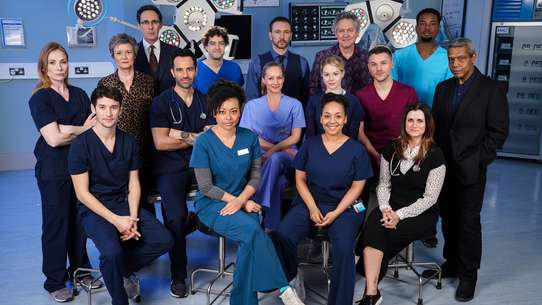 #9 - All My Sins
Season 4 - Episode 18 - Aired Feb 5, 2002
As Lisa breaks up with Mubbs, Alex prepare for his trial.
1 votes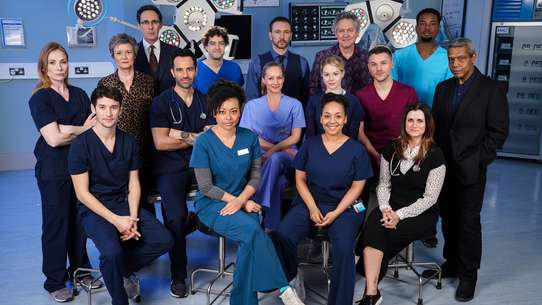 #10 - Going It Alone
Season 5 - Episode 31 - Aired May 6, 2003
Lisa's first day working in AAU proves to be difficult and Chrissie can no longer stand living with her mother.
1 votes
Writers:
Johanne McAndrew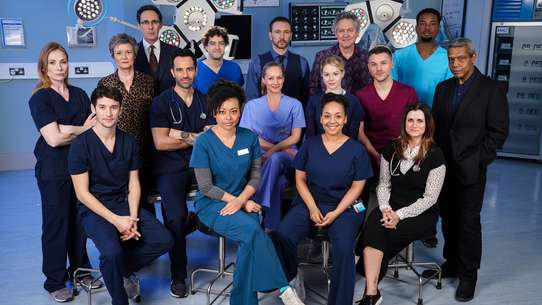 #11 - House of Cards
Season 5 - Episode 46 - Aired Aug 12, 2003
As Ric is appointed the new Clinical Director, Mubbs' parebts set him up on a blind date.
1 votes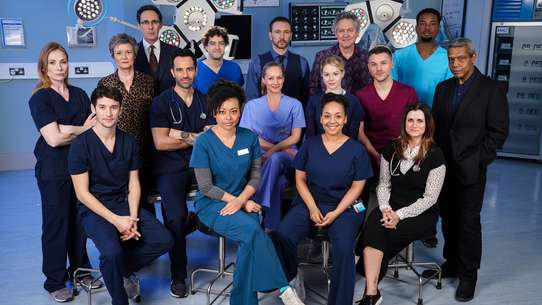 #12 - Just Getting By
Season 5 - Episode 51 - Aired Sep 23, 2003
Griffin struggles to cope when Keller comes under the spotlight for its recent suspicious deaths. Owen's plan to keep his relationship with Tricia secret is endangered when holiday snaps fall into the wrong hands.
1 votes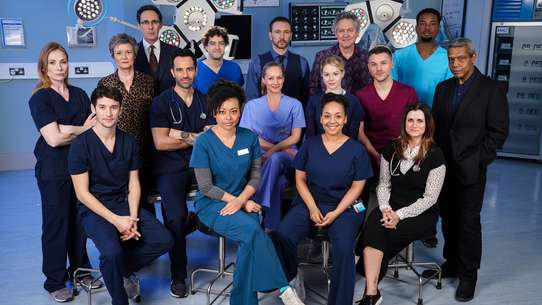 #13 - Accidents Will Happen
Season 5 - Episode 52 - Aired Sep 30, 2003
It is Jess's 21st birthday, and Ric is worried he cannot afford to buy her a decent present. But when the cause of the recent Kellar deaths is discovered, Ric is left reeling. Meanwhile, Owen and Chrissie have a good time together.
1 votes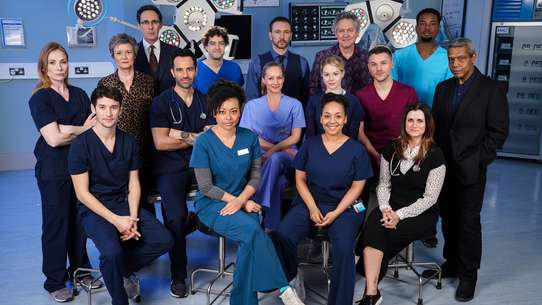 #14 - Read My Lips
Season 6 - Episode 2 - Aired Oct 14, 2003
As the police invstigations into the suspicious deaths continues, Stan Ashleigh is admitted to Holby with heart problems. In theatre Ric Griffin and Diane Lloyd ignore his requested DNR.
1 votes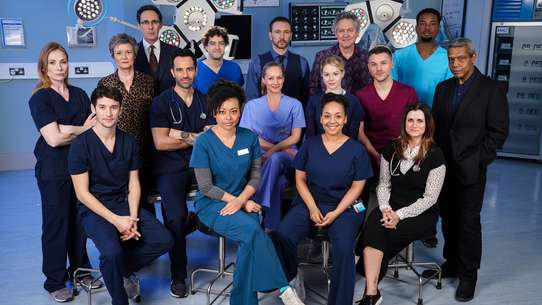 #15 - Trick or Treat
Season 6 - Episode 4 - Aired Oct 28, 2003
Ric is served with a reposession notice as he gambles away more od his money and Nic Yorke is still being held at the police station for the murder of two.
1 votes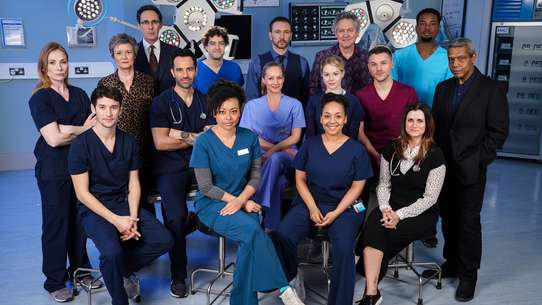 #16 - Oedipus Wrecks
Season 6 - Episode 10 - Aired Dec 9, 2003
Nic and Kelly's mother is admitted with severe stab wounds and Nic thinks Kelly is responsible. Kelly promises that she will hand herself in to the police but later she trie to kill her mother again. Kath interrupts her and she chases her through the hospital until they are in a room alone together and Kelly stabs Kath.
1 votes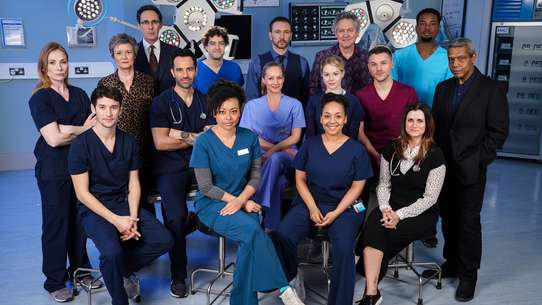 #17 - All the King's Men
Season 6 - Episode 14 - Aired Jan 6, 2004
Chrissie and Mubbs wake up together after their one night stand and Ed Keating finds out that his father will be released in a few weeks.
1 votes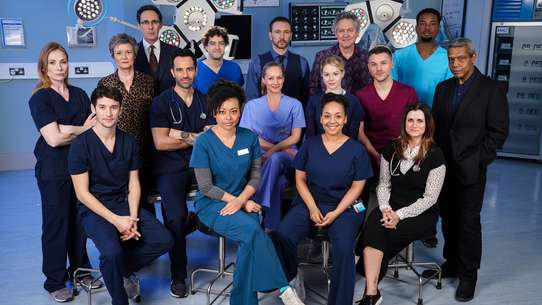 #18 - Half Empty
Season 14 - Episode 10 - Aired Dec 20, 2011
Malick's personal and professional lives collide when he tries to save an ex-lover.
1 votes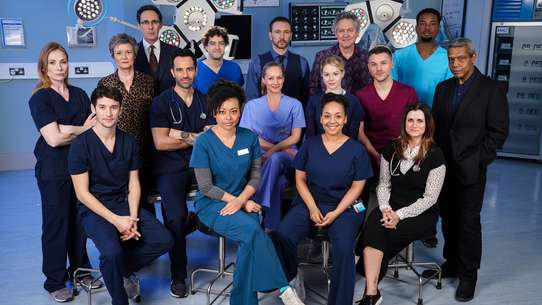 #19 - Throw in the Towel
Season 14 - Episode 25 - Aired Apr 3, 2012
Sahira cannot believe it when Hanssen takes her off CTU but she is determined not to let him control her. When Rafi confronts her about Greg, she is overwhelmed with the pressures being placed on both her professional and personal lives and begins to wonder if she can cope.
1 votes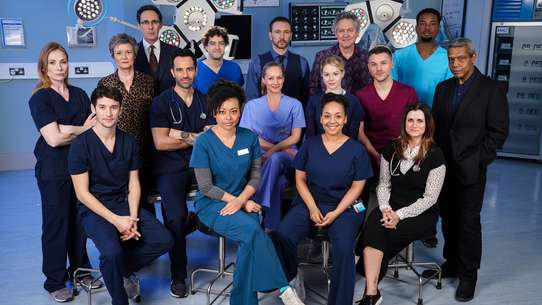 #20 - Ring in the New
Season 16 - Episode 12 - Aired Dec 31, 2013
Guy's failure to mend his relationship with Zosia has him finally admit defeat and accept his daughter's wish of keeping it purely professional. How long will it take until their feelings bubble to the surface? Serena is still blue from the humiliation she faced because of Edward's actions. With her morale at an all-time low, can she be brought back from the brink? Mary-Claire is finally putting the past behind her, but Harry just will not let it go. Will their friendship survive the recent Edward debacle?
3 votes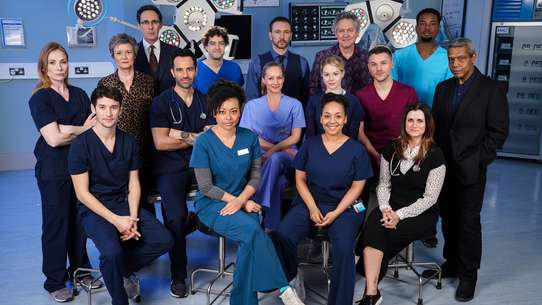 #21 - An Eye for an Eye
Season 17 - Episode 48 - Aired Sep 8, 2015
Guy is held hostage by a grieving widower looking for revenge.
2 votes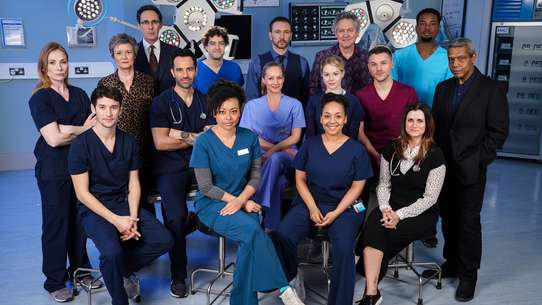 #22 - Losing Control of the Wheel
Season 17 - Episode 38 - Aired Jun 30, 2015
An exuberant new doctor on AAU puts Arthur to the test.
4 votes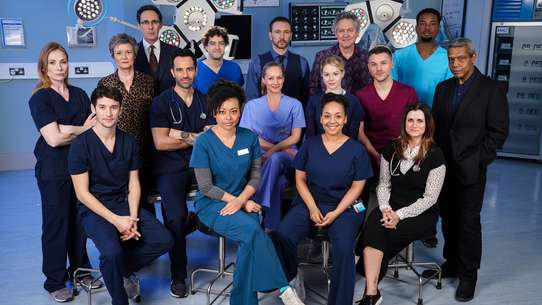 #23 - I'll Walk You Home
Season 18 - Episode 35 - Aired Jun 7, 2016
Zosia begins to question where her loyalties lie as Arthur and Morven have a decision to make as Dom battles his guilt.
22 votes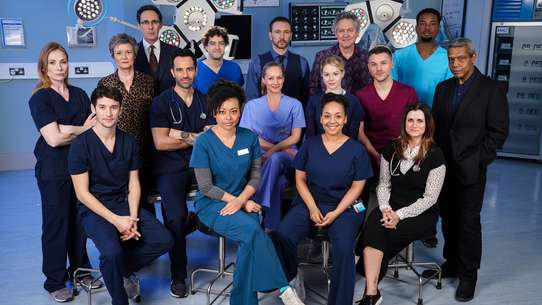 #24 - For You May Be the Next to Die...
Season 19 - Episode 37 - Aired Jun 20, 2017
As Jasmine begins to investigate the past, She makes a shocking discovery, while a misunderstanding leaves a vulnerable Dom at odds with his new friend Lofty.
24 votes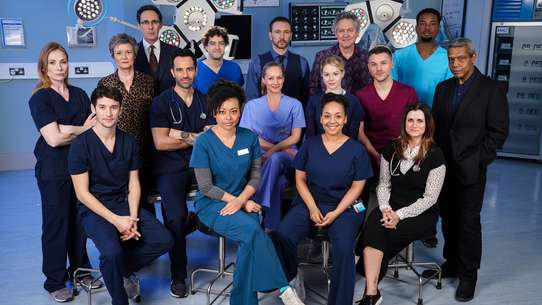 #25 - Cold Heart, Warm Hands
Season 16 - Episode 27 - Aired Apr 15, 2014
Raf and Amy are set to discover whether their final round of IVF has been successful. However, Raf soon gets consumed in a diverting case - a patient who has been technically dead for several hours but whom Raf believes is a candidate for a Lazarus-like resuscitation. Torn between his wife's emotional needs and cutting-edge medicine, Raf's priorities are tested and his marriage buckles beneath the strain.
3 votes