The BEST Episodes of Casualty
Every episode ever - ranked by fan votes!
Last Updated: Mar 28, 2021
Casualty is a weekly television show broadcast on BBC One, and the longest running emergency medical drama television series in the world. Created by Jeremy Brock and Paul Unwin, it was first broadcast on 6 September 1986 and transmitted in the UK on BBC One. The producer was Geraint Morris. The programme is based around the fictional Holby City Hospital and focuses on the staff and patients of the hospital's Accident and Emergency Department.
Watch Now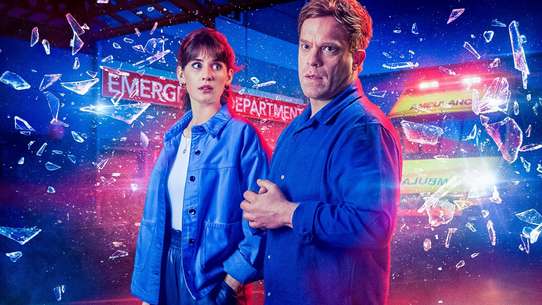 #1 - Closure
Season 1 - Episode 15 - Aired Dec 27, 1986
Ewart's got the backing of the staff, as he fights the department over the closure of Holby and a meeting's held at Megan's house to determine there strategy. Kuba saves a man being attacked by a another man, wielding a baseball bat and a suspected case of Lasser Fever, closes the casualty department down until the patient's transferred to an isolation unit. Charlie throws a party to cheer everyone up and next day a demonstration to make the public aware of the closure, is held outside the hospital.
1 votes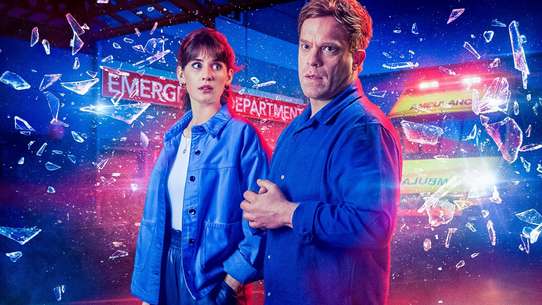 #2 - Common Vector
Season 26 - Episode 3 - Aired Aug 27, 2011
New mother Annie, skateboarder Richie, white-collar worker Chris and teenager Fiona are admitted with sickness and dilated pupils. The race is soon on to get to the bottom of the mystery as their conditions get worse. New nurses Lloyd and Scarlet find it hard to cope with the emotional demands of their positions.
1 votes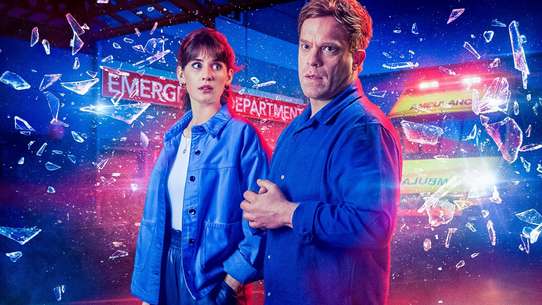 #3 - Next of Kin (2)
Season 26 - Episode 16 - Aired Dec 10, 2011
1 votes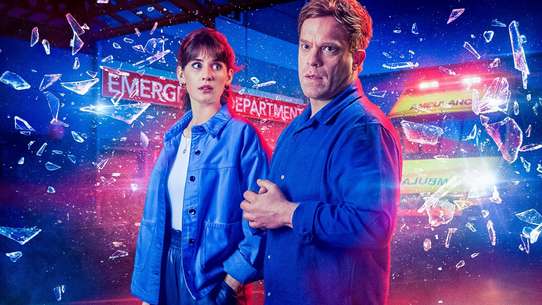 #4 - Teeny Poppers
Season 1 - Episode 10 - Aired Nov 15, 1986
Megan's smuggled back into casualty as she awaits her operation and Charlie and Baz are getting serious. When three teenagers break into a house and experiment with alcohol and drugs, tragedy strikes and Baz faces the wroth of the dead youth's relatives. A man dressed as Spiderman and a suicidal woman tax the staff and Ewart's thrown into turmoil with the sudden arrival of her daughter.
2 votes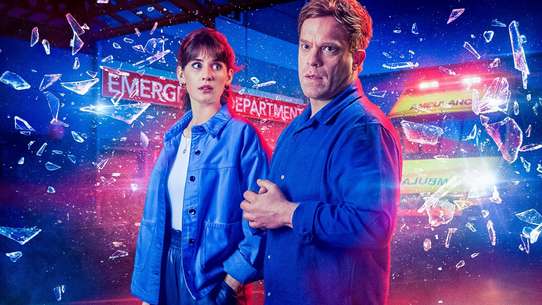 #5 - Moonlight Becomes You
Season 1 - Episode 9 - Aired Nov 8, 1986
Andrew and Sandra are having an affair and Duffy failed her driving test. An old man collapses and his friends are determined to be with him until the end. A drunk driver hampers an ambulance taking a car crash victim to Holby but the staff discover he's been fatally shot. A boil on a bum, brings a cocky young man down to size by Baz and Duffy and Ewart's distraught when his daughter becomes a patient.
2 votes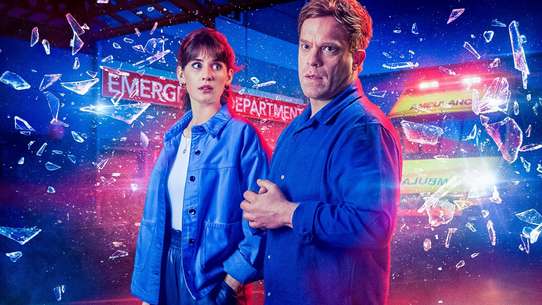 #6 - Quiet
Season 1 - Episode 12 - Aired Dec 6, 1986
A local boxing match ends in tragedy when the winning boxer's found unconscious afterwards and becomes Baz's patient. Charlie teases Andy's extra martial liaison with Sandra and Duffy confides in Megan about her rape ordeal. Ewart's on hand to attend to a breach birth and Susie gets pestered by a drunk man. A wounded policeman and a drug addict are attended to, as the brain damaged boxer has to be transferred to another hospital for a scan.
1 votes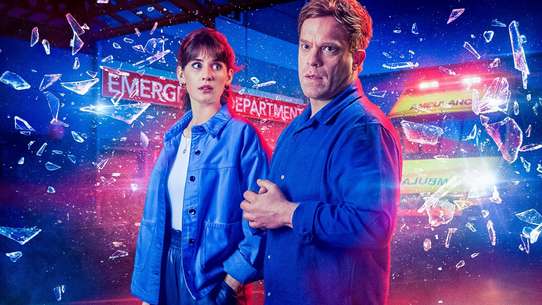 #7 - Falling (2)
Season 28 - Episode 43 - Aired Jun 29, 2014
Metal thieves attempt to steal copper from a railway line, only for one of them to be injured and taken to the ED - leaving the other two to cause an accident that derails a train. Among the passengers is a boy being packed off to boarding school and Tess, who must fight to save the youngster's life. But when she becomes trapped herself, Fletch makes a massive sacrifice to save her. Back at the hospital, Connie spends her first day as clinical lead, Ethan and Lily make up, and Cal is still in the doghouse
5 votes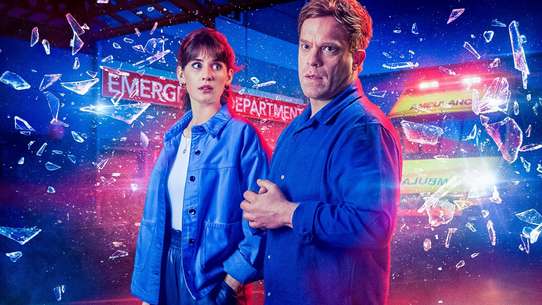 #8 - Evolve or Be Extinct
Season 27 - Episode 6 - Aired Sep 29, 2012
Medical drama. Fletch plays a practical joke on Lloyd after a staff night out, and Dylan attempts to teach a medical student about the dangers of alcohol abuse.
4 votes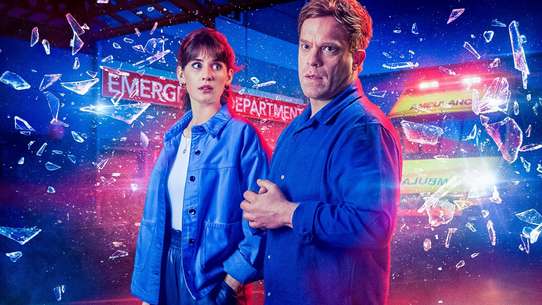 #9 - High Noon
Season 1 - Episode 6 - Aired Oct 11, 1986
A union meeting over the state of the National Health's closure scheme and Duffy's stand against porno films are just two problems the staff are faced with. Ewart's been kicked out of his home and Megan's being evasive about her health. A law student won't admit he's an epileptic and a young woman involved in a traffic accident, doesn't know she's seven months pregnant. Duffy's demonstration outside the cinema leads to several embers of the staff being involved in scuffles with the police.
4 votes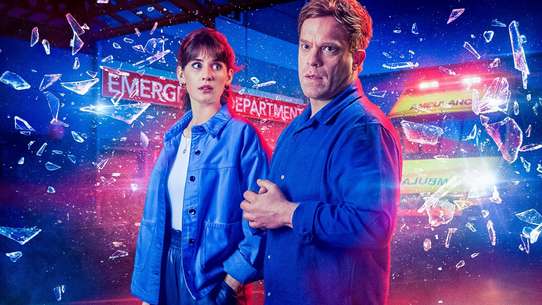 #10 - Lest Ye Be Judged
Season 26 - Episode 28 - Aired Mar 24, 2012
Sam throws herself into helping an old soldier and his son in an effort to distract herself from the GMC interviews.
2 votes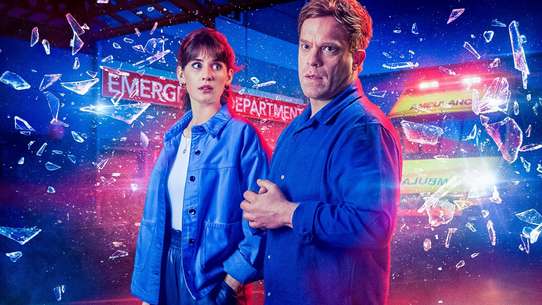 #11 - A Life Less Lived
Season 28 - Episode 48 - Aired Aug 23, 2014
Zoe is feeling the pressure of reaching her 40th birthday and finds unexpected support in the form of an ex- patient. Cal steals Ethan's proposal idea, but Lily is determined to reveal the truth to Connie. Meanwhile, the competitive duo treat a man who has struck by a falling crate, and when a routine CT scan picks up a pre-existing condition and his son suffers an allergic reaction, alarm bells are sounded. Meanwhile, a building site accident brings a warring father and son closer together as an illness is revealed, Mac convinces Jeff he's being followed by Tamzin's boyfriend Dave, and Rita's behaviour starts to worry both staff and patients when her drinking becomes impossible to conceal
2 votes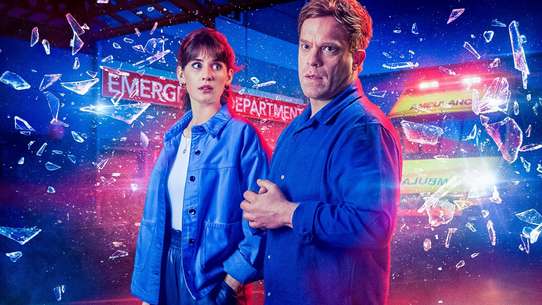 #12 - Forsaking All Others, Part Two
Season 29 - Episode 46 - Aired Aug 23, 2015
The day of carefree porter Max and senior consultant Zoe's wedding finally arrives, but it seems someone has developed cold feet. The drama continues at the reception when a drunk Louis lashes out at Max, and in all the commotion, a flame heater is knocked over, resulting in a deadly blaze. Meanwhile, back at the ED, a patient blames Louise for causing her miscarriage when she treated her as a nurse at another hospital, and Dylan tries to bring his anxieties under control after being diagnosed with obsessive-compulsive disorder.
9 votes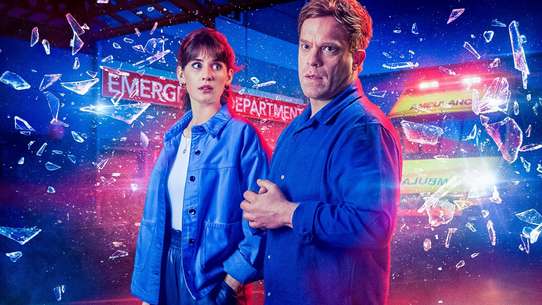 #13 - The Last Call
Season 29 - Episode 6 - Aired Oct 11, 2014
A couple of old faces return to Holby as the team gathers for the funeral, on an emotional day that proves draining for most. Ash can't help but feel guilty about his colleague's death, Dixie throws herself into work and Cal worries when Ethan disappears from his hospital bed to attend the funeral. Meanwhile, Lofty treats an OCD sufferer and a new member of staff makes an impression on Noel. Chelsee Healey joins the cast
8 votes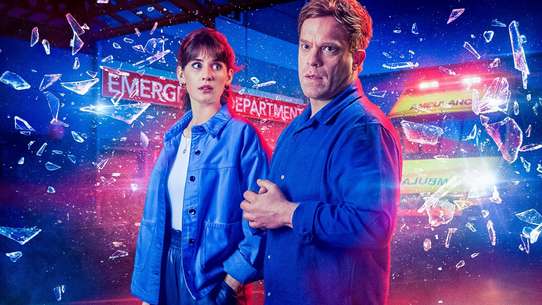 #14 - Kansas
Season 27 - Episode 1 - Aired Aug 18, 2012
Zoe's first day as the ED'S clinical lead gets off to a trying start when the team are faced with dealing with the aftermath of a tunnel collapse at a music festival.
5 votes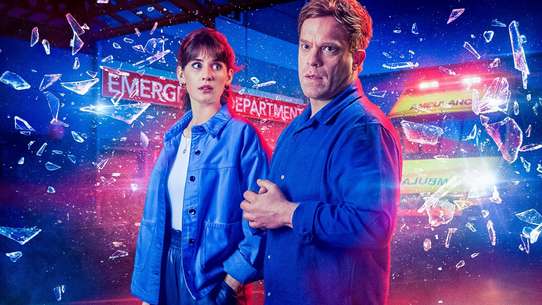 #15 - A Moment of Clarity
Season 29 - Episode 37 - Aired Jun 27, 2015
Charlie continues his efforts to help Louis manage his heroin withdrawal, but seems to be fighting a losing battle with his son, while Cal convinces a pushy mum to come clean to her daughter after she fails to reach a beauty pageant. Robyn and Zach finally share a kiss, Dylan's bad day suddenly improves after he mistakenly pockets a 'lucky' talisman, and Zoe and Max fall out over money, with Max choosing to spend a night sleeping in the car after his embarrassment becomes too much for him to bear
5 votes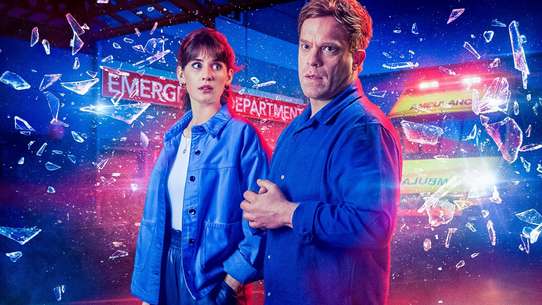 #16 - A Child's Heart, Part One
Season 30 - Episode 1 - Aired Aug 29, 2015
Jacob institutes emergency protocol after gang violence takes a deadly turn.
22 votes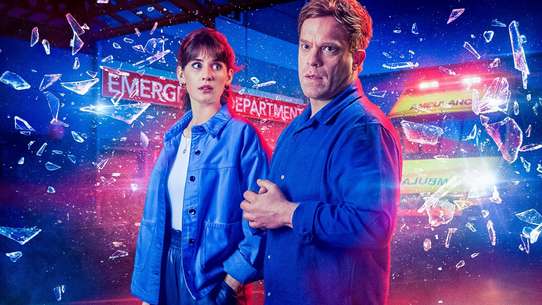 #17 - The Golden Hours
Season 29 - Episode 36 - Aired Jun 20, 2015
Dixie tries to help an unstable mother, Suzy, who is grieving for her baby, but soon suspects that she has abducted another one to replace her own, leading to a dramatic turn of events that puts Suzy and the child's lives at risk. Cal reluctantly teams up with a leukaemia patient to work together to raise money for charity by producing a nude calendar, while Charlie finds Louis trying to take heroin and takes him to see the body of a dead addict for shock therapy, leading Louis to issue one more cry for help
6 votes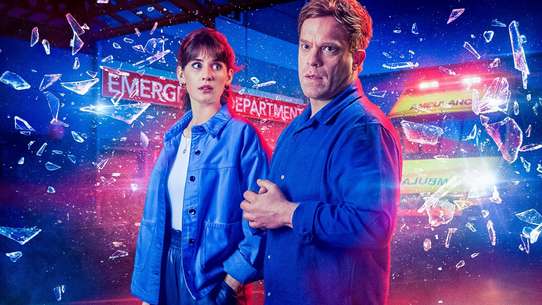 #19 - Too Old for This Shift
Season 31 - Episode 1 - Aired Aug 27, 2016
Jacob and the rest of the paramedics come to Connie and Grace's rescue and a helicopter is sent for the doctor's daughter. Meanwhile, Charlie celebrates his 30th year at Holby City Hospital.
36 votes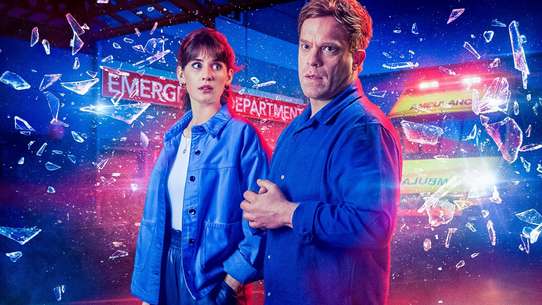 #20 - A Child's Heart, Part Two
Season 30 - Episode 2 - Aired Aug 30, 2015
Tensions rise, and gang crime threatens to spill in to the hospital corridors.
15 votes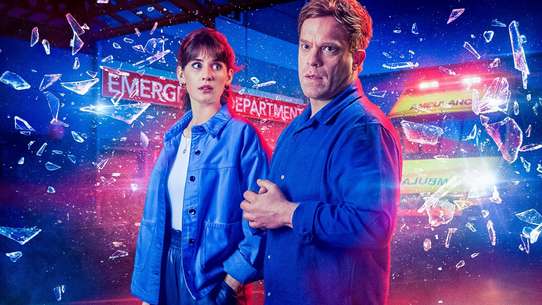 #21 - Episode 37
Season 32 - Episode 37 - Aired Jun 2, 2018
Alicia struggles to process the events of her night with Eddie, and collapses at work after refusing to take a break. Just as she starts to open up to Ethan about her problems, Elle interrupts. A girl breaks out of her house to run away with her boyfriend, but the coach they are travelling on crashes, while Jacob is determined to get Blake to study.
25 votes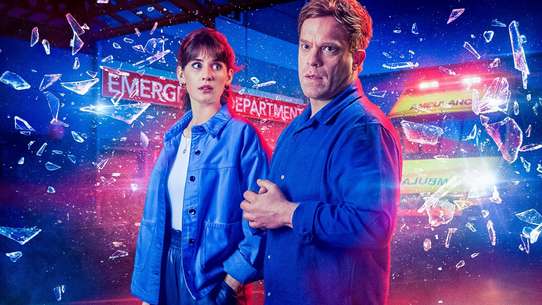 #22 - Born Lucky
Season 29 - Episode 5 - Aired Oct 4, 2014
Connie celebrates the department hitting its targets by taking a few select members of her team out for the day. However, the medics soon lose their way, and as they focus on maps and sat-navs, minibus driver Ethan takes his eye off the road for one second too long - leading to a horrifying collision. Connie manages to get to her phone, but will the ambulance be in time to save her and the others? Back at Holby, as Jeff's relationship with Tamzin takes another step, he finally makes it clear to Dixie where she stands, while Cal faces embarrassment when two old flames turn up at the hospital
10 votes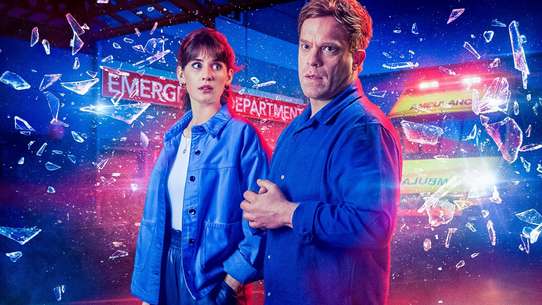 #23 - Objectum Sexual
Season 30 - Episode 3 - Aired Sep 5, 2015
It's a big day for Louise as an unusual romance flourishes at Holby ED.
11 votes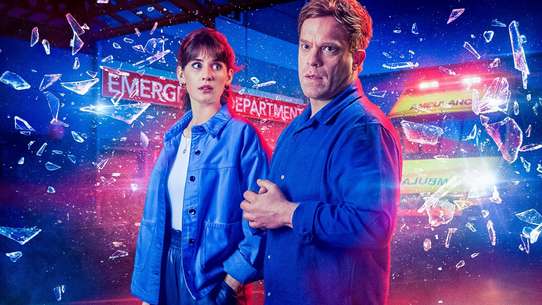 #24 - Sticks and Stones
Season 30 - Episode 43 - Aired Jul 30, 2016
Connie deals with a case too close to home; will she and Grace find a way through?
31 votes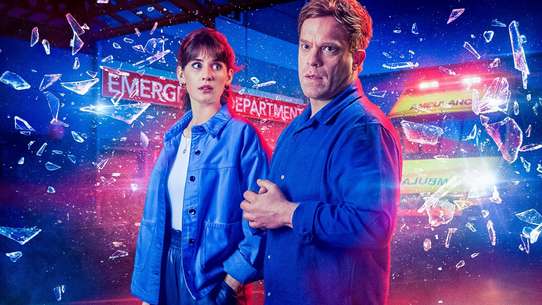 #25 - Gas
Season 1 - Episode 1 - Aired Sep 6, 1986
Ewart Plimmer has six months to prove Holby's a going concern and panic sets in when Dr Baz Samuels arrives late for work. Kuba Trzcinski turns detective after a dock land tragedy and Megan Roach reprimands Nurse Clive King for drinking on the job. Charlie Fairhead has words with Ambulance Man Andrew Ponting over his attitude to the job and there's a tragedy in the toilets, when a young woman with a stolen baby, locks herself in.
14 votes