The Best Episodes of Chicago Med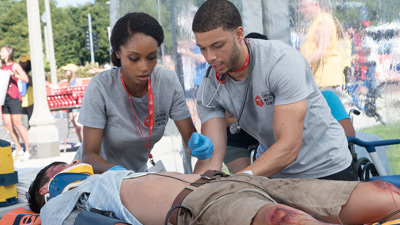 #1 - Extreme Measures 8.01
Season 2 - Episode 5
A car accident that occurs at the Chicago Marathon leaves a victim in critical condition and tests the mettle of Dr. Halstead, April and her fourth-year medical resident brother Noah, who must perform a difficult procedure in the field. A mother brings in her 8-year-old girl experiencing a sudden hearing loss, and Dr. Manning is left to tend to the case, which takes a complicated turn. Dr. Choi deals with Olga, a woman who is malnourished, prompting him to bring in Dr. Charles to help assess the case. Meanwhile, Goodwin takes measures to get her personal life in order.
Directors: Daisy von Scherler Mayer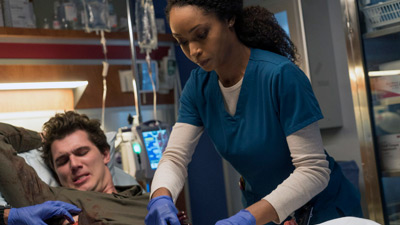 #2 - Alternative Medicine 7.99
Season 2 - Episode 6
Dr. Manning tends to a young cancer patient and struggles to inform the parents of her dire condition. Elsewhere, Dr. Reese gets contacted by Danny, the troubled young man, and turns to Dr. Charles and Det. Lindsay for help in resolving a difficult situation. Goodwin and Maggie do their best to clear the logjam in the hospital, and Dr. Rhodes fine-tunes his instincts after both Dr. Latham and Dr. Halstead pick up on things he doesn't. Meanwhile, a teenage science geek and her friends impress Dr. Choi and Natalie with their bio-engineering lab.
Directors: Eriq La Salle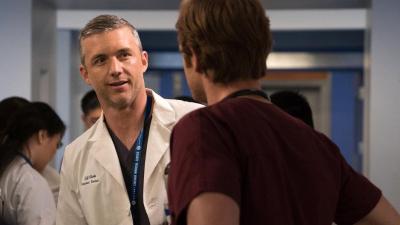 #3 - Timing 7.96
Season 1 - Episode 18
Dr. Rhodes treats his mentor and Goodman faces personal issues in the Season 1 finale. Also: April deals with a disorderly patient; Dr. Manning's past catches up with her; and Sarah's graduation day arrives, but she remains conflicted about her future.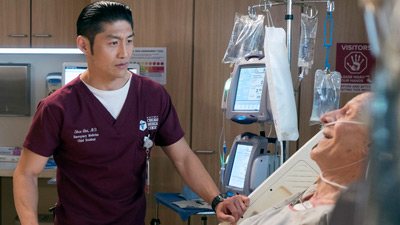 #4 - Brother's Keeper 7.91
Season 2 - Episode 4
Several patients are discovered to have the same rare infection, prompting Dr. Charles' daughter Robyn, an epidemiologist, to be brought in to find the common link. Dr. Choi and Dr. Rhodes work on an elderly man who is discovered to be very ill, but a conflict in how to best treat him develops between his son and his young girlfriend. Meanwhile, Dr. Reese tries to help a young drug addict, and Maggie tends to a patient who is dear to her heart.
Directors: Stephen Cragg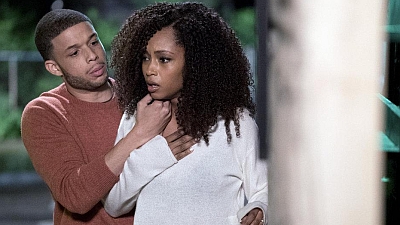 #5 - Inherent Bias 7.91
Season 2 - Episode 7
Sharon Goodwin's childhood sweetheart arrives at the hospital, but finds himself in dire straits. To help get his financial footing, Dr. Halstead gets lured into a concierge doctor app idea. Meanwhile, a young woman with a heart infection is treated by Dr. Rhodes against Dr. Charles' advice, and Reese's former patient, a sex trafficking victim, reaches out to her for help.
Directors: Michael Waxman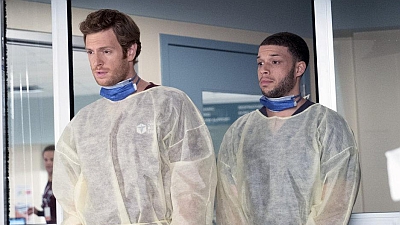 #6 - Free Will 7.90
Season 2 - Episode 8
Dr. Halstead and Dr. Manning deal with two warring brothers who are brought together when one finds himself in desperate need of a kidney. Dr. Reese's former patient Danny comes to a crossroad. Dr. Rhodes and Dr. Latham treat a 16-year-old girl with a genetic condition in need of surgery, but whose overprotective mother disagrees with that course of action. A convict with unusual intentions puts himself in the hospital and Dr. Charles meddles in his daughter Robyn's personal life, much to her dismay. Meanwhile, Dr. Halstead and April make a discovery that complicates her treatment for TB.
Directors: Charles S. Carroll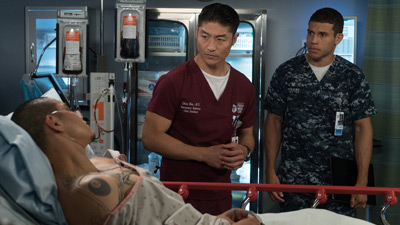 #7 - Win Loss 7.87
Season 2 - Episode 2
Dr. Manning and Dr. Rhodes separately treat complicated cases involving sick babies, only to uncover that the two cases could actually be intertwined. Elsewhere, Dr. Halstead and Dr. Charles treat a homeless man with an upbeat disposition who sheds some valuable insight that prompts one of the doctors to learn a thing or two along the way. Dr. Choi has a Navy corpsman follow him for the day as they deal with the toll of gang violence in the city, while Dr. Reese tries to understand the delicate balance required in her new position.
Directors: David Rodriguez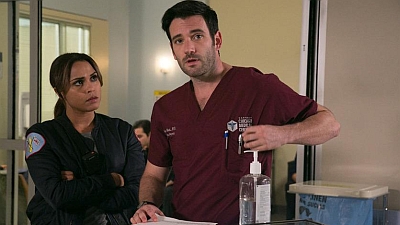 #8 - Malignant (2) 7.86
Season 1 - Episode 5
Following a knife attack, a member of the team lies in peril and their condition takes a sudden turn for the worse, leaving Dr. Connor Rhodes and Dr. Toni Zanetti scrambling to race against the clock. Word quickly spreads that some of Connor's fellow doctors feel he should have operated sooner, causing tension at the hospital. Dr. Natalie Manning makes preparations for her pregnancy and Nurse April Sexton's brother struggles through his first day at the hospital. Meanwhile, members of the Chicago P.D. Intelligence Unit help investigate whether the case of a women clinging to life after Firehouse 51 pulled her out of a burning building is attempted suicide or murder. As the investigation deepens, a surprising parallel to other patients surfaces. (The Beating Heart (1) aired on Chicago Fire, season 4, episode 10. Now I'm God (3) aired on Chicago P.D., season 3, episode 10.)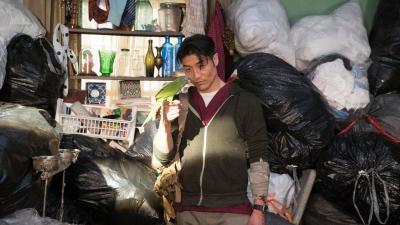 #9 - Disorder 7.85
Season 1 - Episode 16
Dr. Rhodes and Dr. Downey clash over how to treat a patient with various health and heart issues. Meanwhile, excessive hoarding at a home comes into play when trying to help a man with a leg injury; a patient is bitten by her own dog; and a commission pays a surprise visit to evaluate the hospital.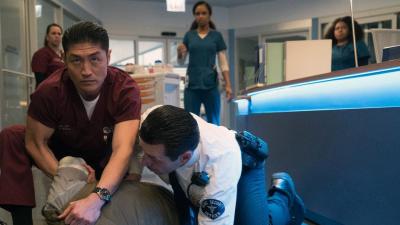 #10 - Hearts 7.84
Season 1 - Episode 14
An erratic patient arrives, claiming that his heart is pounding inside his head as he takes drastic measures to stop it. Also, Dr. Manning helps a boy with a broken wrist, but she suspects deeper issues exist; Dr. Rhodes impresses with his skills; and Will receives news about a lawsuit.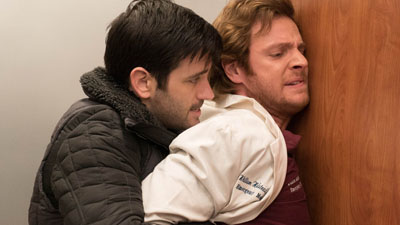 #11 - Guilty 7.83
Season 1 - Episode 12
Nurse Lockwood gets arrested when she takes a stand. Meanwhile, Dr. Halstead deals with a pending lawsuit against him; a baby's injuries come into question; Dr. Charles faces personal issues; and suspicions rise about a patient who was hit by a car.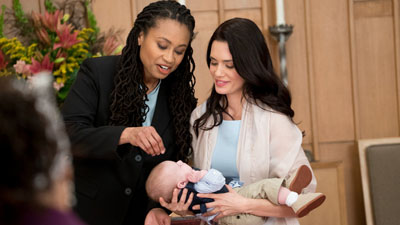 #12 - Us 7.83
Season 1 - Episode 13
A husband makes a request following his wife's death; Dr. Charles tries to reason with a patient who wants to remove his own arm from his body; a child arrives at the hospital after swallowing magnets; Sarah has last-minute thoughts about her residency.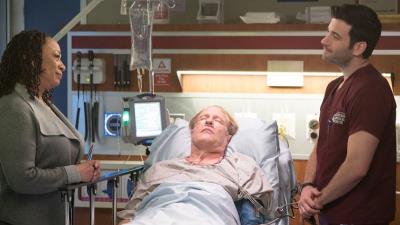 #13 - Choices 7.82
Season 1 - Episode 9
Dr. Halstead jeopardizes his career when he goes against a family's order regarding a terminally ill cancer patient. Meanwhile, April and Dr. Reese treat a homeless man, and Choi's personal issues emerge while caring for a bipolar patient.
Directors: Jean De Segonzac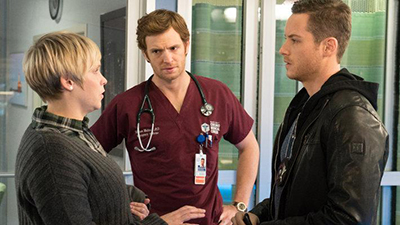 #14 - Saints 7.82
Season 1 - Episode 7
Sharon Goodwin puts her job on the line for a patient in need of a lifesaving bone-marrow transplant. Meanwhile, April cares for a homeless man, Dr. Manning's parents arrive, and a couple are injured during their first date by a hit-and-run driver.
Directors: Jann Turner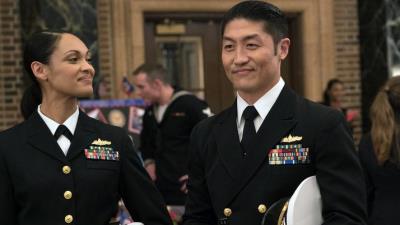 #15 - Reunion 7.81
Season 1 - Episode 8
Dr. Manning returns from maternity leave and treats a teen with a history of medical issues. Meanwhile, Dr. Choi cares for a former Navy shipmate; a Saudi prince arrives for a surgical procedure, but only from a hotshot surgeon; and a romance blooms between Sarah and a lab tech.
Directors: Donald Petrie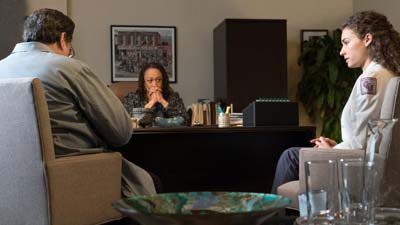 #16 - Intervention 7.80
Season 1 - Episode 11
Dr. Rhodes and Dr. Choi clash over the final decision made by a dying patient. Meanwhile, a pending lawsuit against Dr. Halstead moves forward, and doctors race to save a patient with a misdiagnosed flesh-eating bacterial disease.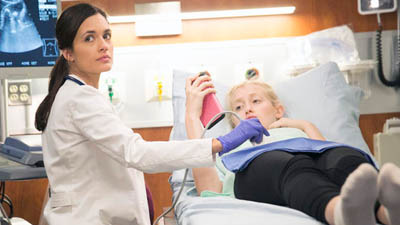 #17 - Mistaken 7.78
Season 1 - Episode 4
The doctors treat victims of a movie-theater shooting as Sharon Goodwin tries to keep the press at bay. A teen with an eating disorder is treated, but Dr. Charles' methods rub others the wrong way. The staffers deal with a racist patient.
Directors: Donald Petrie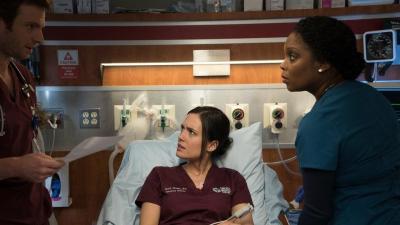 #18 - Withdrawal 7.78
Season 1 - Episode 17
April and Dr. Halstead clash over how to treat an alcoholic homeless man with a broken leg. Also, Dr. Manning continues to grieve over her husband's death; two elderly women with the same symptoms share a surprise link; Halstead mulls over a job offer in California.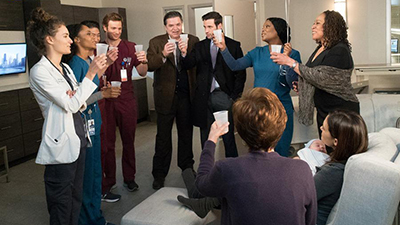 #19 - Bound 7.78
Season 1 - Episode 6
Dark family secrets emerge when Dr. Rhodes' father is honored for making a large donation to the hospital. Meanwhile, the Department of Homeland Security arrives when two injured airplane stowaways are brought to the hospital and Dr. Sarah Reese must deliver heartbreaking news to a boy.
Directors: Michael Waxman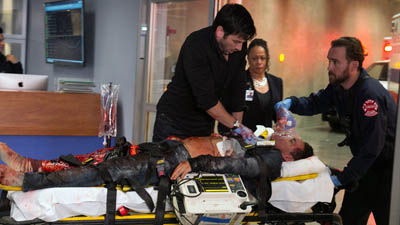 #20 - Derailed 7.77
Season 1 - Episode 1
The grand opening of Chicago Med's emergency department is interrupted by victims of an elevated train crash, pushing the staff to their limits.
Directors: Michael Waxman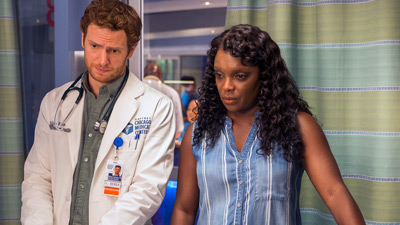 #21 - Natural History 7.76
Season 2 - Episode 3
Dr. Manning and fourth-year medical student Jeff Clarke are forced to figure out a mystery illness when an Indonesian man who doesn't speak English arrives at the hospital in dire straights. Maggie takes Dr. Halstead to her family reunion where he meets her sibling Denise and uncovers deep-rooted family secrets. Meanwhile, Dr. Rhodes takes on a complicated heart surgery without consulting Dr. Latham and Dr. Reese and Dr. Charles encounter a woman experiencing an unusual pregnancy.
Directors: Michael Waxman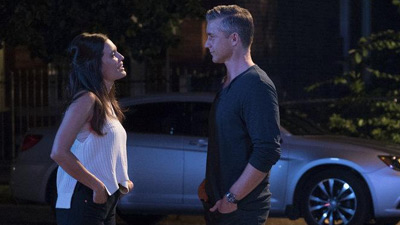 #22 - Soul Care 7.73
Season 2 - Episode 1
Dr. Rhodes begins his fellowship in cardiothoracic surgery, but gets off on the wrong foot with his challenging new boss, Dr. Latham. Dr. Choi navigates life as the new chief resident and finds the road a bit rocky, while Dr. Charles approaches Sarah with an interesting opportunity that catches her off-guard. Elsewhere, April works to come to terms with her recently discovered illness and Dr. Manning deals with a complicated case involving a pregnant woman who was a victim in a high speed collision. Meanwhile, Dr. Halstead takes exception to the actions of fourth-year medical student Jeff Clarke, whose past history with Dr. Manning may be a factor. Sharon Goodwin tries to pick up the pieces and move on with her life in the aftermath of Bert leaving.
Directors: Arthur W. Forney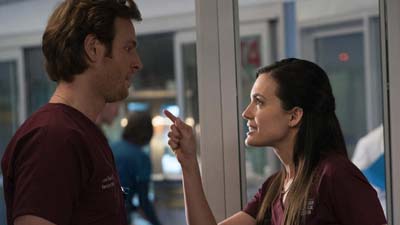 #23 - Clarity 7.72
Season 1 - Episode 10
A 9/11 hero is treated, but an unforeseen medical problem arises. Meanwhile, Sarah contemplates which hospital to select for her residency; Dr. Choi cares for an injured teen hockey player with a demanding father; and Halstead and Manning clash.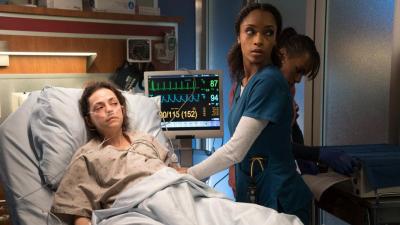 #24 - Inheritance 7.71
Season 1 - Episode 15
A teen patient with abdominal pain firmly refuses any drugs. Meanwhile, Dr. Halstead reconnects with his past when treating a patient; a pregnant woman does everything in her power not to deliver the child; and Dr. Rhodes tries to avoid family issues.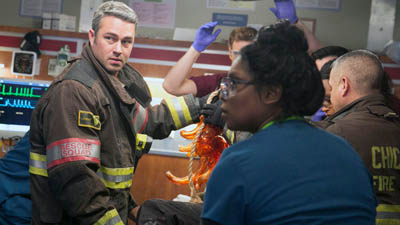 #25 - Fallback 7.70
Season 1 - Episode 3
Dr. Rhodes must confront his past when he treats a close family friend who's been impaled by glass in a case that reunites him with his sister. Meanwhile, a musician must decide to undergo surgery that will save her life but could destroy her hearing.
Directors: Tara Nicole Weyr