The Best Episodes of Nurse Jackie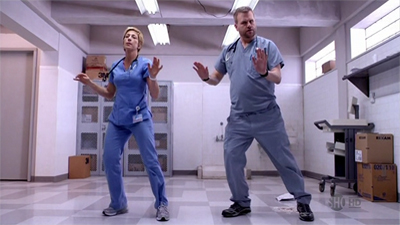 #1 - Years of Service 8.32
Season 2 - Episode 12
Jackie returns to All Saints where she must confront everyone.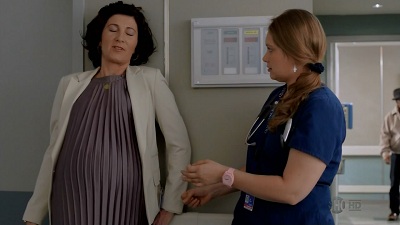 #2 - Handle Your Scandal 8.31
Season 4 - Episode 10
While Cruz is in care, Jackie goes over his head to get the ER under control, resulting in her dismissal from All Saints for insubordination. Jackie pulls Grace out of Catholic school. O'Hara goes into labour and Jackie returns to All Saints in spite of Cruz. Charlie arrives at the ER and Cruz asks Jackie to help him save Charlie's life.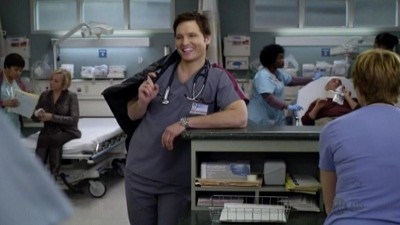 #3 - ...Deaf Blind Tumor Pee-Test 8.22
Season 3 - Episode 12
Jackie tries to avoid an HR demand for a urine sample, and her husband, who seems to have found out about her affair with Eddie.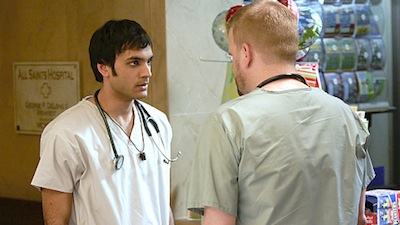 #4 - Apple Bong 8.16
Season 2 - Episode 4
Jackie supplies a patient with marijuana to ease their pain. Kevin prefers going out with Eddie rather than spending the night with Jackie. Zoey believes she is pregnant.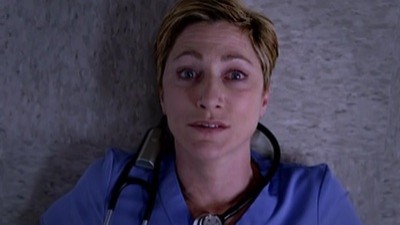 #5 - Health Care and Cinema 8.14
Season 1 - Episode 12
Kevin invites Jackie to a midnight rendezvous in order to give her a new wedding ring; the comatose movie critic wakes up but his tastes have radically changed.
Directors: Scott Ellis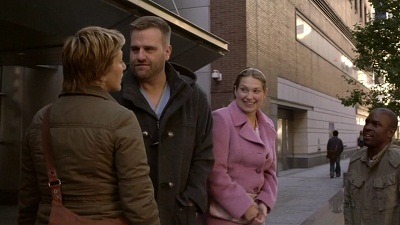 #6 - Orchids and Salami 8.14
Season 3 - Episode 7
Kelly wins over the All Saints staff; Kevin finds pills in a dental floss dispenser; a patient soothes Coop's depression; Jackie pockets drugs.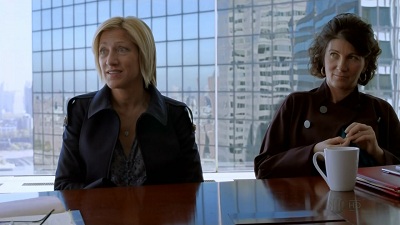 #7 - Day of the Iguana 8.13
Season 4 - Episode 7
Jackie covers for Cruz when he has a panic attack; Zoey surveys her coworkers for the best ways to conduct a breakup; Akalitus enlists the staff in an elaborate charade when her mentor is admitted with dementia.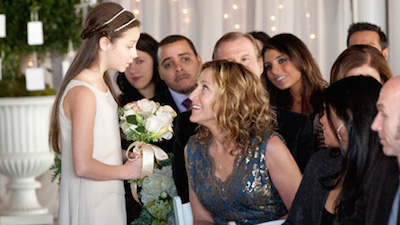 #8 - Sisterhood 8.13
Season 6 - Episode 11
Jackie reluctantly attends Kevin's wedding. Carrie makes demands on Coop.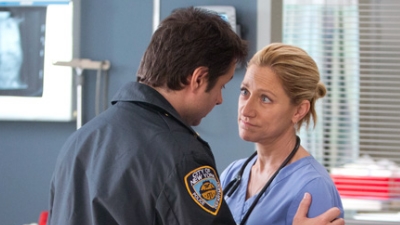 #9 - Teachable Moments 8.13
Season 5 - Episode 7
Akalitus forgets to hire an escort for a psych patient who then lays waste to the pharmacy; Frank cancels a lunch date with Jackie; Zoey hears Coop and Carrie having sex; Jackie worries about Frank when she learns that a cop has been shot.
Directors: Jesse Peretz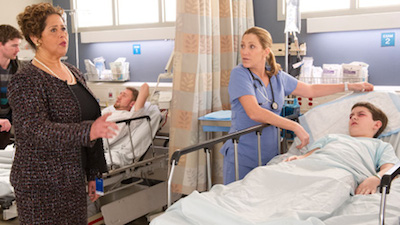 #10 - Flight 8.10
Season 6 - Episode 12
Coop gets a surprise. Jackie hits the road. Season finale.
Directors: Jesse Peretz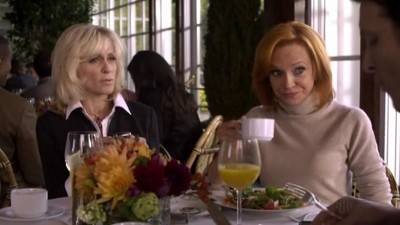 #11 - Rat Falls 8.08
Season 3 - Episode 5
Jackie runs out of drugs and Dr. Cooper decides to compete with Dr. O'Hara for the E.R. chief position.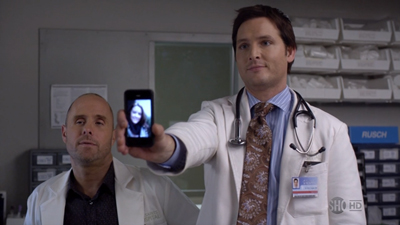 #12 - Have You Met Ms. Jones? 8.07
Season 3 - Episode 9
Just when Jackie has run out of pills, she runs into a confrontation about the drugs from Oncology that disappeared. Coop tracks down an old girlfriend on Facebook when he decides to start his own family. Heart problems make Zoey revisit her relationship with Lenny.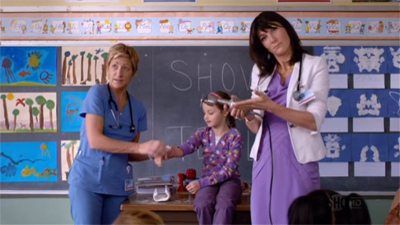 #13 - Monkey Bits 8.07
Season 2 - Episode 8
Coop arranges a date for Georgia and Eddie. Jackie's daughter Grace starts therapy.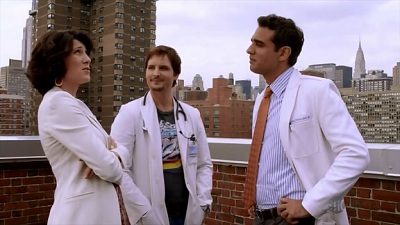 #14 - Disneyland Sucks 8.06
Season 4 - Episode 2
Going through rehab, Jackie opens up about the beginning of her addiction. Meanwhile, Coop is the only one being excited about Cruz's ideas.
Directors: Linda Wallem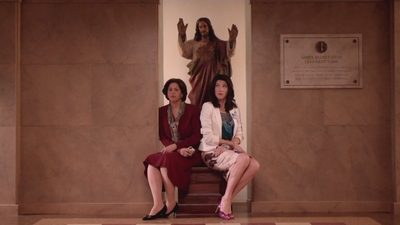 #15 - Candyland 8.06
Season 2 - Episode 3
O'Hara offers financial help, but Jackie and Kevin refuse to take it. Eddie and Kevin's secret friendship is revealed.
Directors: Alan Taylor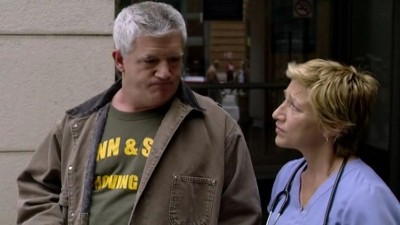 #16 - Game On 8.06
Season 3 - Episode 1
Jackie's marriage and her relationship with O'Hara after the intervention is strained. Nearby hospitals have closed down, straining the staff and resources. Zoey publicly confesses her affair with Lenny.
Directors: Steve Buscemi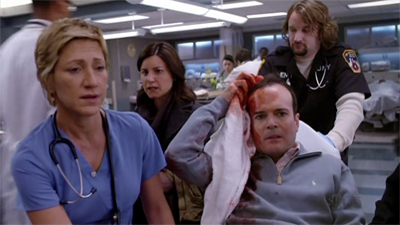 #17 - P.O. Box 8.06
Season 2 - Episode 9
In order to keep her secret credit card a secret, Jackie sets up a P.O. box for the credit card bills. Mrs. Akalitus makes Eddie an offer to come back as the hospital's pharmacist.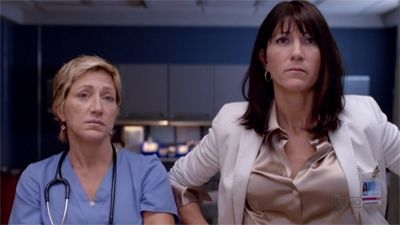 #18 - Sleeping Dogs 8.06
Season 2 - Episode 10
In order to get a phony prescription, Jackie falsifies an MRI. The campaign's end has its effects on Coop. Eddie is back as the hospital's pharmacist.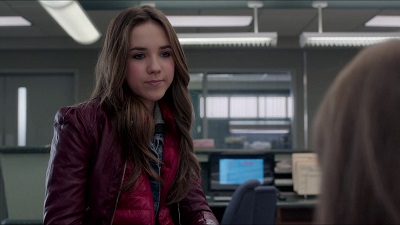 #19 - Heart 8.06
Season 5 - Episode 9
Jackie and Frank have sex for the first time; Akalitus has an extra spring in her step; Coop wants to take his mentoring of Carrie to the next level; Kevin and Grace show up at the hospital after Kevin found a bag of pills in Grace's bag, Jackie delivers Grace to Akalitus and Thor who give her a scared straight tour of the emergency department; Grace has to assist Jackie with a man who collapses on the sidewalk; Jackie wants the girls to live with Kevin.
Directors: Jesse Peretz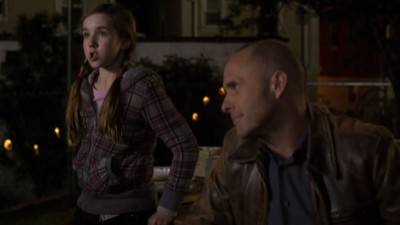 #20 - Mitten 8.06
Season 3 - Episode 4
Jackie finds a new hiding place for her pills and buries the hatchet with O'Hara, who becomes ER chief. Zoey works her first double shift. Kevin invites Eddie to a backyard barbecue. Jackie must tell more lies to retrieve her misplaced stash.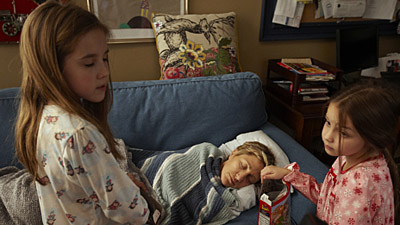 #21 - Caregiver 8.04
Season 2 - Episode 5
Jackie's life gets a little more complicated because of a security guard. O'Hara's longtime affair comes to light.
Directors: Adam Bernstein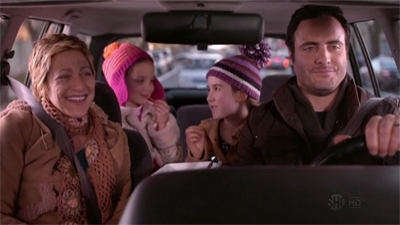 #22 - What the Day Brings 8.03
Season 2 - Episode 11
Jackie has to confess that she used O'Hara's loan when her stash gets lost.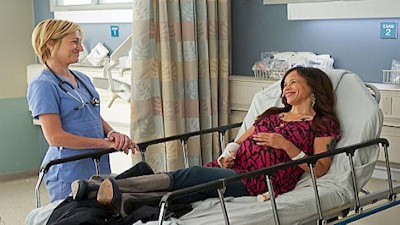 #23 - Slow Growing Monsters 8.02
Season 4 - Episode 4
Jackie catches Grace with a boy at a carnival and takes her, not before deleting the number from the boys phone. While at the carnival, Grace announces to Fiona and Zoey that Jackie went to rehab. Jackie goes to an AA meeting with Charlie only to find out that he is using again. Kevin forced Eddie to tell him what Jackie took, when they were having the affair, before telling Eddie to tell Jackie to "Kiss her kids goodbye". Jackie almost relapses when a patient gives her their medications. She throws them in a dumpster and then tries to retrieve them and falls in. She then gets out and walks away pill free. Charlie is revealed to be Dr.Cruz"s son.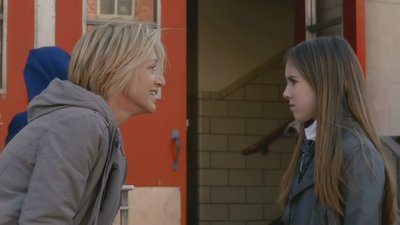 #24 - The Wall 8.01
Season 4 - Episode 3
Worried about her daughter, Jackie leaves rehab early against her therapist's advice and finds that returning to work greatly rattles her nerves, forcing her to struggle to maintain her sobriety; Zoey has second thoughts about her relationship with Lenny; Eddie tells Jackie that he confessed their affair to Kevin.
Directors: Seith Mann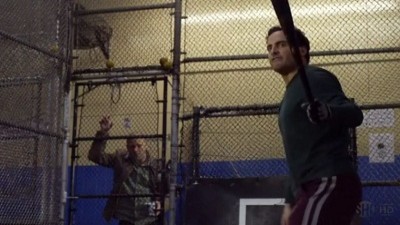 #25 - Batting Practice 8.01
Season 3 - Episode 11
Jackie tries to stay sober and get through probation until Dr. O'Hara has a tempting offer for her. Eddie believes Kevin found out about the affair. Zoey throws a party for her colleagues.