The Best Episodes of Private Practice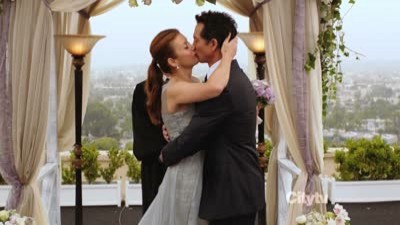 #1 - In Which We Say Goodbye 8.30
Season 6 - Episode 13
Naomi returns to stand by Addison's side on her wedding day, Cooper struggles with the hardships of being a stay-at-home father, and Violet begins a new project close to her heart, on the Series Finale of "Private Practice."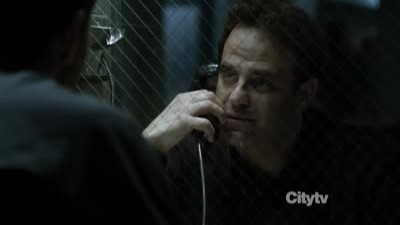 #2 - Gone Baby Gone 8.28
Season 5 - Episode 22
When Amelia goes into labor, the Seaside doctors - even those she pushed away -- come to her side as she faces the hardest decision of her life. Meanwhile, after Pete finds himself in life-changing trouble, he and Violet realize what they mean to one another, and Addison is faced with a choice.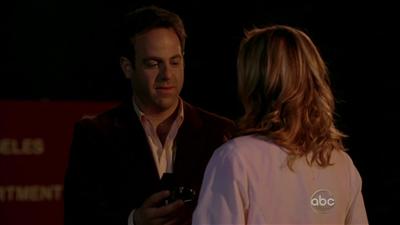 #3 - The End of a Beautiful Friendship 8.20
Season 3 - Episode 23
Maya and her unborn baby are fighting for their lives on the operating table, and Addison, Amelia and Fife try everything humanly possible to save them. Meanwhile, Sam operates on an incoming crash victim and later makes a grim discovery; Cooper makes an ill-timed but valiant effort with Charlotte, and the staff's world gets rocked by an unexpected death.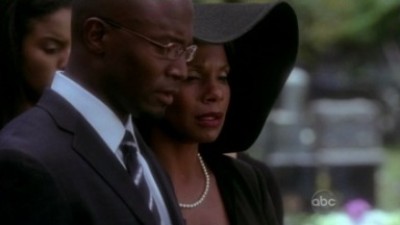 #4 - A Death in the Family 8.18
Season 3 - Episode 1
When Pete discovers Violet clinging to live following a violent attack from a patient, he rushes her to the hospital where Addison and Naomi work together to save her life. Meanwhile, the location of Violet's baby are still unknown.
Directors: Mark Tinker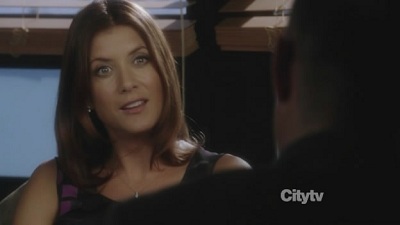 #5 - God Laughs 8.13
Season 5 - Episode 1
Cooper, Sam, Amelia and Charlotte try to save Pete's life after his heart attack; Addison's desire to have a child leads to a surprising encounter; Sheldon hopes to help Amelia with her alcohol addiction.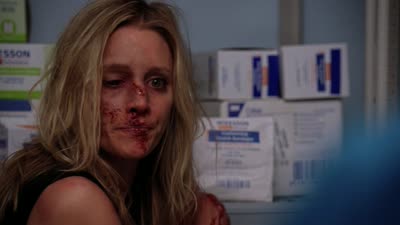 #6 - Did You Hear What Happened to Charlotte King? 8.09
Season 4 - Episode 7
Pete finds Charlotte bloodied and bruised in the halls of the hospital, but only Addison learns the full extent of her injuries.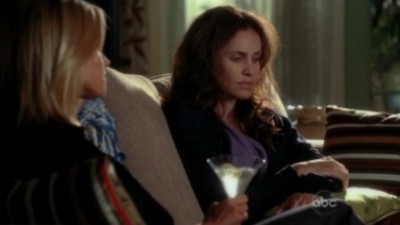 #7 - The Way We Were 8.08
Season 3 - Episode 2
Violet is physically recovering from her violent attack at home, but the emotional trauma she suffers from isn't going away, despite the best efforts of Pete and her other friends to help. Meanwhile, Addison and Naomi try to mend their tension-filled relationship, as Sam and Cooper treat a father, who has allegedly attacked his family, after he is stabbed by his wife.
Directors: Donna Deitch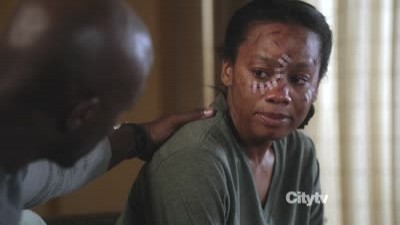 #8 - The Letting Go 8.07
Season 5 - Episode 17
Sheldon warns Sam that he may be in over his head when he insists on releasing Corinne from the hospital and caring for her at home; a badly beaten Scott arrives at the ER and is placed under the care of Pete; Amelia is encouraged to make a decision about her unborn child; and Jake's daughter grills him on his love life when he visits her at college. Meanwhile, Erica's health takes a turn for the worse.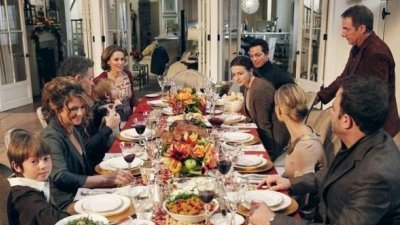 #9 - The Breaking Point 8.07
Season 5 - Episode 9
Amelia makes the hard decision to enter a rehab facility, and finds strength through an 18 year-old girl, as they both go through the painful detox process. Meanwhile, Cooper's strengthening bond with his son is tested by his allegiance to a patient in need, Pete and Violet's marriage reaches a tipping point, and Addison collapses from her rigorous fertility treatments.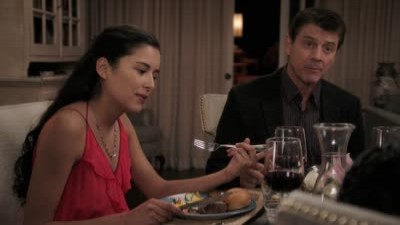 #10 - The World According to Jake 8.07
Season 6 - Episode 7
Upon hearing that he must meet with Henry's social worker during a home visit, Jake fears that an incident in his past will come to light. Meanwhile, Addison becomes skeptical of Jake's needy patient and James continues to pursue Amelia.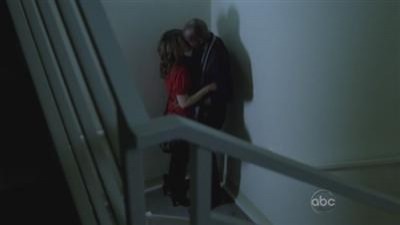 #11 - Wait and See 8.06
Season 2 - Episode 17
Addison suspects that Archer is up to his old tricks; a patient's child is born with male and female reproductive organs; Violet and Sheldon co-lead a therapy group for couples.
Directors: Michael Zinberg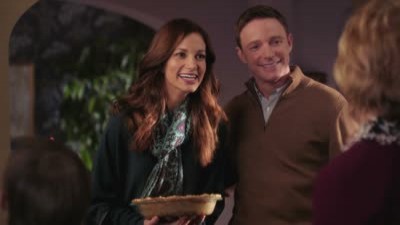 #12 - Full Release 8.06
Season 6 - Episode 12
Addison attends Henry's court date and realizes that the judge still has some concerns about Jake's past, Sheldon introduces Miranda to his friends, and Cooper's efforts to secure a dream house are put on hold when Charlotte goes into labor.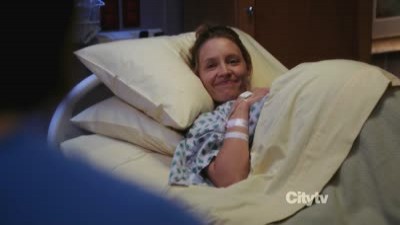 #13 - Georgia on My Mind 8.06
Season 6 - Episode 10
Charlotte stresses the doctors out when she continues to run Saint Ambrose Hospital from her doctor-ordered bed rest. Meanwhile, scared that Charlotte might never leave the hospital, Mason begins acting out in school.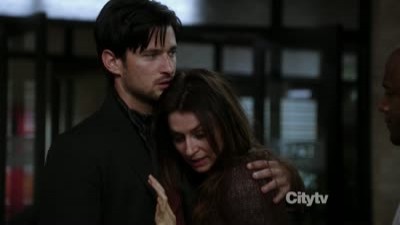 #14 - Who We Are 8.06
Season 5 - Episode 8
The Seaside Wellness group stages an intervention for a defensive and volatile Amelia, who has resurfaced after disappearing on a 12-day drug binge with her boyfriend, Ryan. During the intervention, Amelia mercilessly attacks her friends one-by-one, and Addison, in particular, has trouble seeing her sister-in-law in her present condition.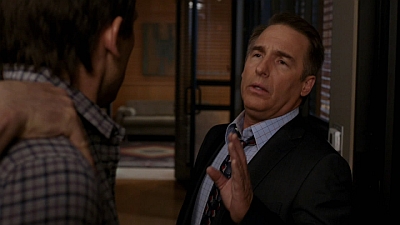 #15 - I'm Fine 8.04
Season 6 - Episode 9
During a dark moment in his life, Sheldon finds happiness with a new woman. Meanwhile, he becomes increasingly suspicious about his patient Nick's involvement in Sarah's disappearance.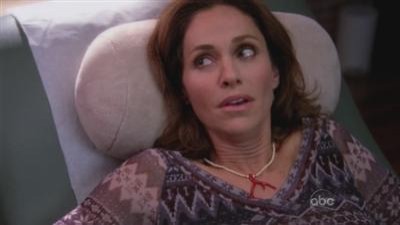 #16 - Acceptance 8.02
Season 2 - Episode 15
When Archer has a severe seizure, Addison and Naomi use every resource possible to determine the cause and a cure; Violet tells Pete and Sheldon that she is pregnant; Cooper cares for an abandoned patient.
Directors: Steve Gomer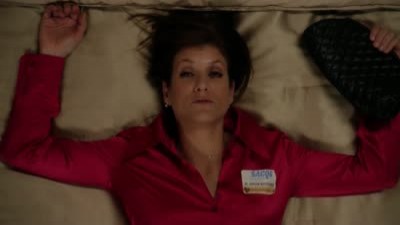 #17 - The Time Has Come 8.01
Season 5 - Episode 13
Sheldon counsels Sam's friend, Rick, an Army veteran suffering from PTSD who harbors a secret sexual trauma; Erica and Mason are involved in a car accident that forces Cooper and Charlotte to further come to grips with their future; Violet and Pete struggle to navigate life after marriage when he finds her kissing Scott; and Addison and Jake attend a medical conference they won't soon forget.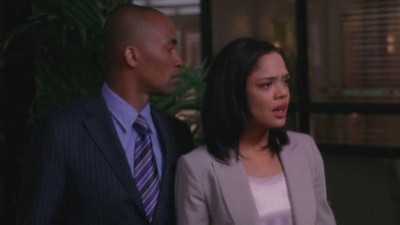 #18 - Yours, Mine and Ours 8.01
Season 2 - Episode 22
As Violoet chooses between Pete and Sheldon, she must also deal wtih a grief-stricken patient. Meanwhile, Dell worries about his daughter when Heather returns to town and Naomi debates moving to Pacific Wellcare.
Directors: Michael Zinberg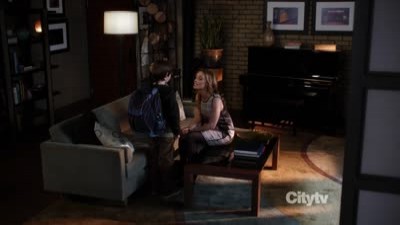 #19 - And Then There Was One 8.00
Season 5 - Episode 19
Pete and Violet enter marriage counseling to help patch up their relationship; Amelia shuts down emotionally and avoids her peers upon hearing some devastating news; Addison adjusts to the new man in her life, and Charlotte and Cooper struggle with Mason when he refuses to speak to them. Meanwhile, Violet becomes suspicious of the sister of one of her patients.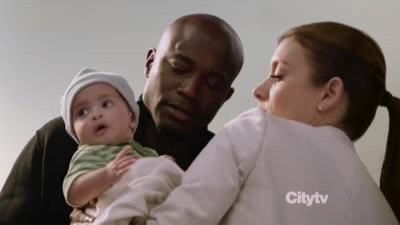 #20 - True Colors 8.00
Season 5 - Episode 20
Addison, Pete and the team treat an illegal immigrant facing deportation who self-induces her pregnancy so that her child will be a U.S. citizen; Cooper and Violet work with a young girl who has gender identity disorder - and with her parents -- and Violet wants to continue therapy with Pete before they begin dating again.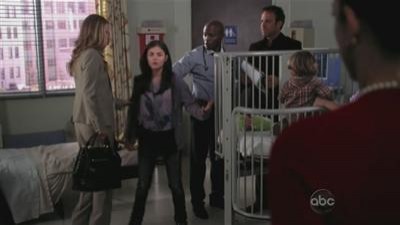 #21 - Pushing the Limits 8.00
Season 3 - Episode 4
Addison, Sam and Cooper treat the sick child of a homeless teen mother they met while volunteering. Meanwhile Violet has trouble relating to her baby when her feelings about her attack resurface during counseling of a rape victim who is now pregnant, and Cooper's financial woes catch up with him when he's asked to help buy out Naomi's share of the practice.
Directors: Allison Liddi-Brown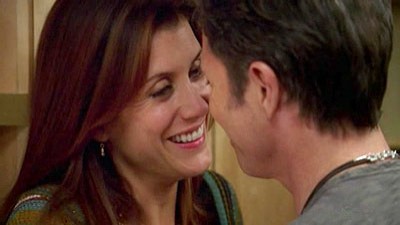 #22 - In Which Sam Gets Taken For A Ride 7.99
Season 1 - Episode 7
While Sam answers a dangerous house call, love or at least sex is in the air at Oceanside Wellness, as Pete and Addison decide to take their relationship to the next level.
Directors: Jeff Melman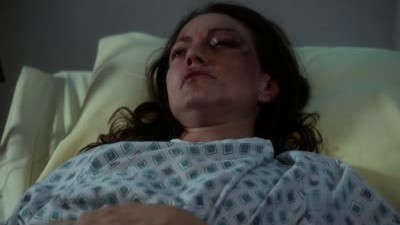 #23 - ...And to Change the Things I Can 7.98
Season 4 - Episode 22
The fate of Oceanside Wellness is on the line as the doctors decide if it's time to dissolve the practice. Addison's new admirer makes an enticing offer and things hit close to home for Charlotte with her latest case.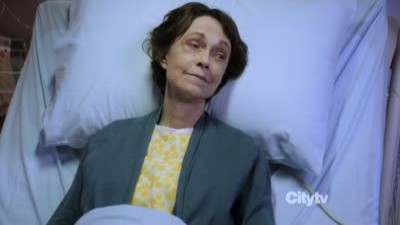 #24 - Apron Strings 7.98
Season 6 - Episode 6
In this Addison-centric episode, her role as a parent is challenged when Henry's biological mother reappears and asks to be more involved in her young son's life. Meanwhile Addison reconnects with her mentor, who shares a very painful secret.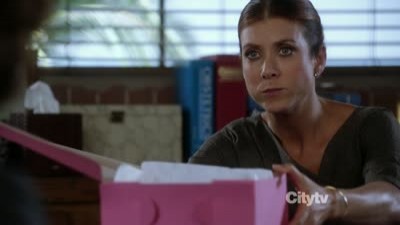 #25 - Step One 7.97
Season 5 - Episode 5
Addison begins in vitro fertilization treatments with Jake's help, unbeknownst to Sam, Amelia is deeply conflicted when her terminally-ill friend, Michelle, asks her assistance in her suicide, and Sam and Violet contend with a patient who refuses his anti-psychotic medication.
Directors: Ann Kindberg