The King of Queens
#1 - Where's Poppa? 8.17
Season 1 - Episode 23
Doug and Carrie send Arthur off to work at cousin Danny's pizza restaurant.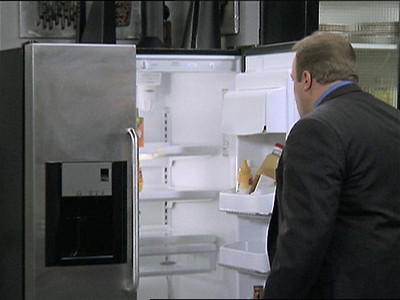 #2 - Hungry Man 8.11
Season 1 - Episode 21
Carrie's boss is having a cocktail party to impress a client and the only way Doug made it there was by not eating anything all day. He embarrasses Carrie by searching for food after he finds out there's no food at the party; Meanwhile, Arthur and Spence have trouble while planning a new business.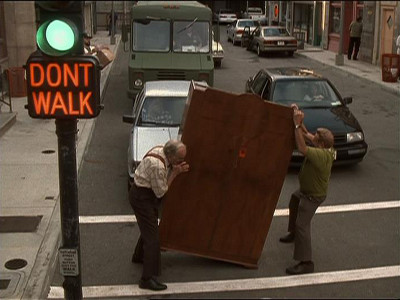 #3 - Art House 8.07
Season 1 - Episode 24
Arthur almost gets Doug fired. Doug then releases all his feelings about Arthur, which results in him moving out of the house.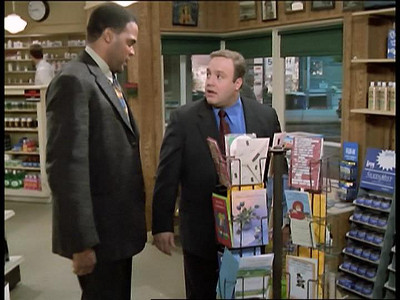 #4 - Crappy Birthday 8.04
Season 1 - Episode 15
Carrie is upset about getting older when her 30th birthday rolls around.
#5 - Strike Out 8.01
Season 3 - Episode 7
Doug and Deacon, who are out of work because of a strike, resort to playing sophomoric pranks, along with Arthur, to keep from going stir crazy. But they're driving Carrie and Kelly nuts. Eventually, Doug and Deacon return to work leaving Arthur alone.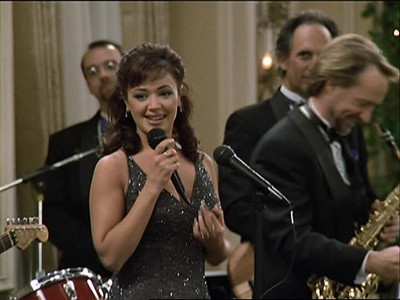 #6 - Best Man 8.01
Season 1 - Episode 13
Doug and Carrie attend a wedding of an old flame of Carrie's, creating an uncomfortable situation for Doug.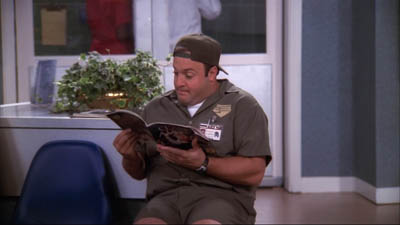 #7 - Assaulted Nuts 8.01
Season 2 - Episode 3
Doug, while goofing off at work, accidentally ends up with a staple wound to the scrotum.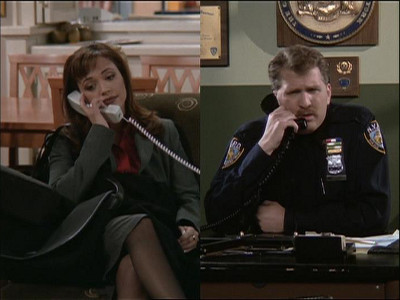 #8 - Court Date 8.00
Season 1 - Episode 17
Carrie gets a speeding ticket and Doug, out of fear of the car insurance doubling, convinces her to go on a date with the cop that gave her the ticket.
#9 - Supermarket Story 7.99
Season 1 - Episode 10
Carrie has Thanksgiving Day planned but is guilted into making a homemade meal which leaves her with less than a day to make a meal for ten people.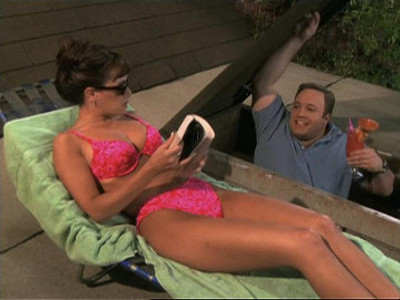 #10 - Time Share 7.98
Season 1 - Episode 22
Carrie isn't happy that Doug's invited the Sackskys over-until she learns they're separating and offering them their Hamptons time-share. Meanwhile, Arthur seeks answers from an ointment company after developing a nasty rash.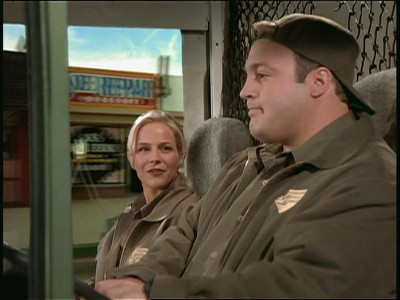 #11 - Train Wreck 7.98
Season 1 - Episode 20
Doug is upset when his new trainee doesn't make Carrie jealous; Meanwhile, Arthur must deal with his purchase of his tombstone in advance and changing the first two numbers of his death year from 19 to 20.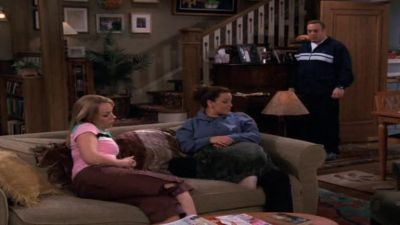 #12 - Awful Bigamy 7.98
Season 6 - Episode 24
After Holly gets kicked out of her apartment, Arthur insists that she stay with him in the basement until she finds a new place, making Doug realize the benefits of having two women in his life.
#13 - Pilot 7.98
Season 1 - Episode 1
Doug receives his new big screen TV and turns the basement into a private recreation room. However, after the death of the wife of Carrie's father and the subsequent burning down of his house, Arthur and Carrie's sister Sara move in. So Doug's recreation room becomes Arthur's new room, and the big TV moves to the bedroom.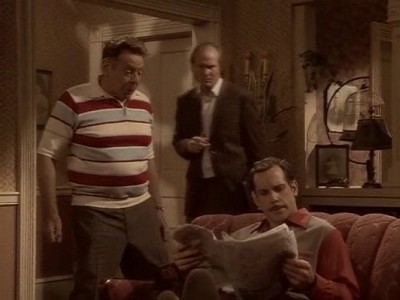 #14 - Shrink Wrap 7.97
Season 4 - Episode 25
The fourth season concludes with Arthur visiting a psychiatrist and recalling via flashback a disturbing encounter with his dad that may explain Arthur's abrasive personality.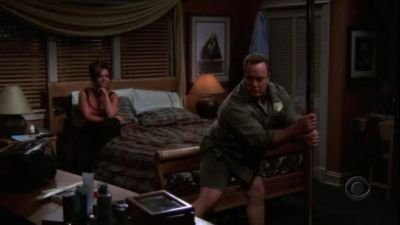 #15 - Pole Lox 7.97
Season 8 - Episode 1
Doug convinces Carrie to take pole dancing lessons, but is disappointed when she puts on a show for him. Meanwhile, Arthur worries her new hobby is a result of his poor parenting, and smothers her in effort to make up lost time.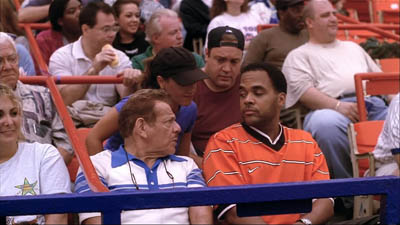 #16 - Doug Out 7.96
Season 2 - Episode 6
Arthur's inclusion at an outing to a Mets game creates problems for Doug.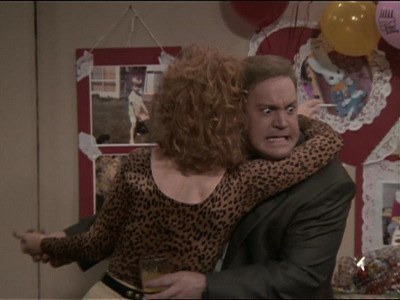 #17 - S'Ain't Valentine's 7.96
Season 1 - Episode 16
Doug's romantic plans with Carrie are hijacked by Veronica, who has planned a last-minute surprise party for Spence. Arthur meets a woman at a Senior Center dance.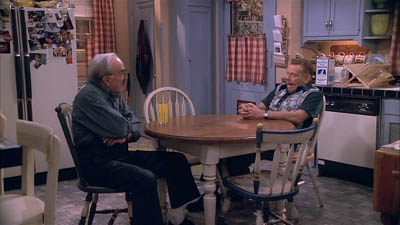 #18 - Soft Touch 7.95
Season 2 - Episode 22
Doug gets pulled into a water filter scheme thanks to his neighbors.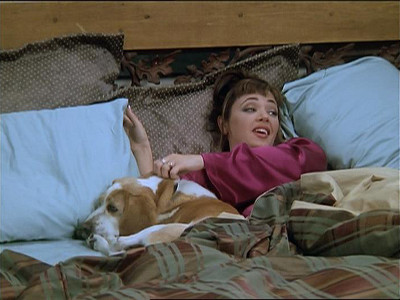 #19 - Dog Days 7.93
Season 1 - Episode 14
The Heffernans' new neighbors have a dog that keeps them up at night, but Doug wants to avoid confrontation. Arthur thinks Charles Schultz is using him as a template for Peanuts characters.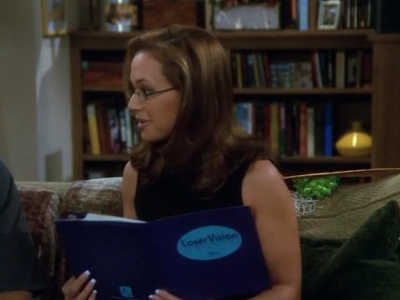 #20 - Sight Gag 7.92
Season 4 - Episode 2
Doug thinks he has come up with the perfect birthday gift for Carrie: laser eye surgery. That is until Carrie ends up nearly blind from the operation.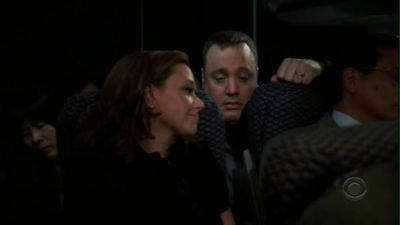 #21 - China Syndrome (1) 7.92
Season 9 - Episode 12
Doug and Carrie's marital tension continues, as they ponder whether they have a future together. Arthur and Ava's wedding day turns problematic.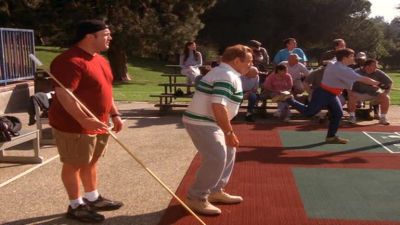 #22 - Icky Shuffle 7.91
Season 6 - Episode 23
A bedridden Carrie gets Doug to team with Arthur for a shuffleboard tournament, but his skills aren't to Arthur's liking. Meanwhile, Carrie pretends to continue being sick so that Holly will continue to cook for her.
#23 - Noel Cowards 7.91
Season 1 - Episode 11
Doug and Carrie realize they must buy a new car after theirs breaks down. One problem: they can't afford it.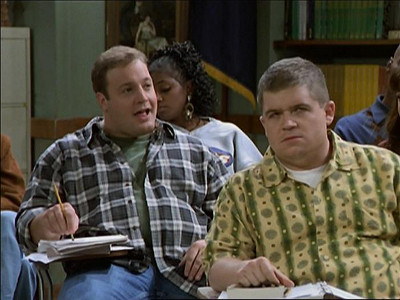 #24 - Educating Doug 7.89
Season 1 - Episode 8
Carrie signs her and Doug up for a class at the community college when she begins to think that they're becoming dumb and boring. Doug has a hard time with it, but luckily Spence in also in the class...
#25 - Switch Sitters 7.89
Season 6 - Episode 14
After countless times of babysitting Deacon and Kelly's children, Doug and Carrie feel that Deacon and Kelly should return the favor and babysit Arthur every once in a while. Deacon and Kelly decide to take Arthur out to dinner so Doug and Carrie can be alone, but they ignore a warning about Arthur's reaction to spicy food.