Home Improvement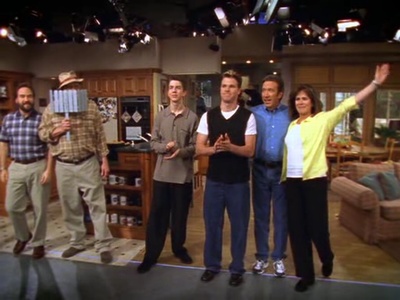 #1 - Backstage Pass 8.37
Season 8 - Episode 28
A retrospective look at eight years of the hit comedy, including interviews with the cast, unseen bloopers and Wilsons entire face being revealed.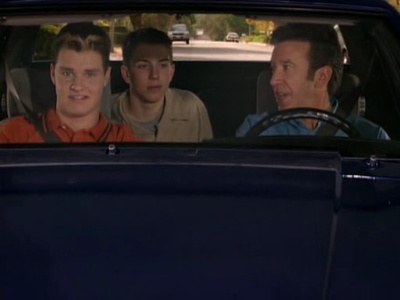 #2 - The Long And Winding Road (2) 8.19
Season 8 - Episode 26
As Tim and the Boys drive to school, they reminisce about some of the memories they have over the past eight years.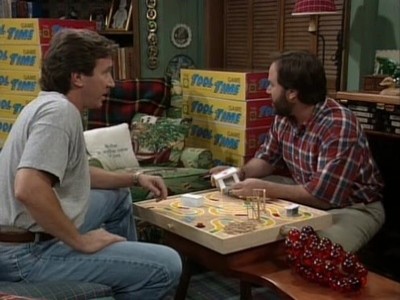 #3 - Games, Flames And Automobiles 8.13
Season 5 - Episode 26
Al creates a Tool Time board game, hoping to earn enough money to propose to Ilene, but the game has problems and sometimes catches fire.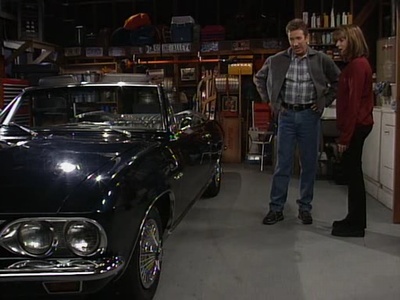 #4 - Tim's First Car 8.07
Season 8 - Episode 8
When Tim's first car is destroyed before his eyes in a junkyard, Jill decides to find him a replica of it. Meanwhile, Mark helps Brad make a video for his college applications.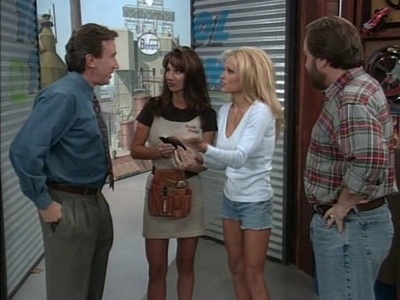 #5 - The Kiss And The Kiss-Off 8.06
Season 6 - Episode 25
Lisa, the old Tool Time girl, returns and Tim gives her her old job back without consulting Heidi, the current Tool Time girl.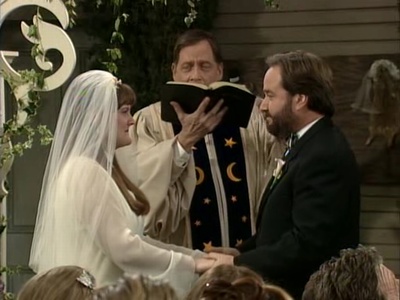 #6 - The Long And Winding Road (3) 8.06
Season 8 - Episode 27
Tim records his finale Tool Time, with a host of guests - and a pregnant Heidi. Morgan offers Tim more money and an executive producer credit to stay with the show, but Tim rejects his offer. Jill makes a decision about the Indiana job offer. Wilson and Tim take down their fence to make more room for Al and Trudy's wedding. Harry and Delores return for the happy occasion, while Benny, Marty and Jeff bet on the outcome. The Taylor's decide to go to Indiana, taking their house with them in the ultimate home project - or is it just a figment of Tim's imagination?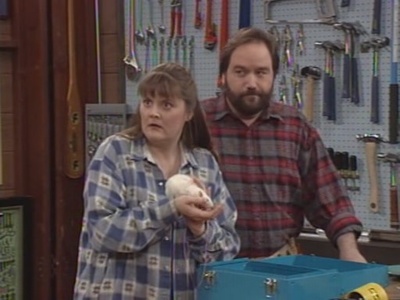 #7 - Rebel Without Night Driving Privileges 8.04
Season 7 - Episode 23
Randy's driving, get off the sidewalk! ... Randy doesn't feel that he's being treated fairly when his driving privileges differ from those Brad had when he first got his license. On Tool Time, ""Judy's Rat"" pulls cable through hard to reach spaces.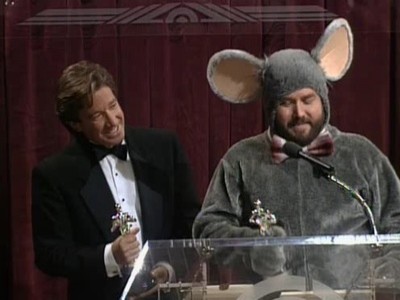 #8 - Let Them Eat Cake 8.04
Season 5 - Episode 6
Brad throws a Halloween party for his new friends at school while Tim, Jill, Al, and Ilene attend a cable awards show. The Tool Time cast hopes to win an award, but it appears that Cooking with Irma will sweep the event as it has every other year.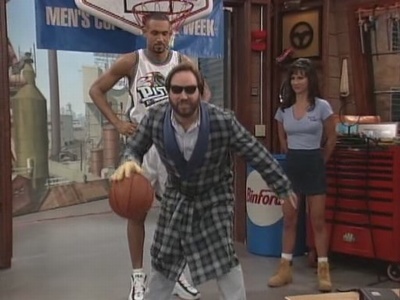 #9 - Believe It Or Not 8.03
Season 7 - Episode 22
On Tool Time, ""Men's Convenience Week"" features a visit by Grant Hill of the Detroit Pistons. Wilson becomes upset with Tim after Tim tells everyone about Wilson's encounter with an alien, something Wilson would rather Tim had kept to himself.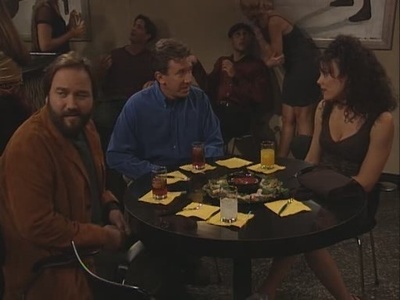 #10 - The Dating Game 8.00
Season 7 - Episode 10
Tim takes Al to a club to meet women after they find out Ilene is engaged.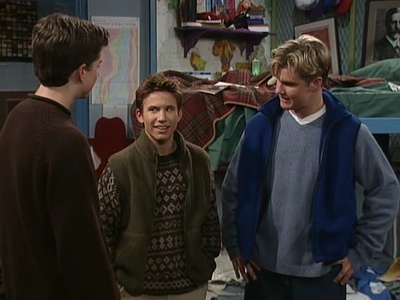 #11 - Home For The Holidays 8.00
Season 8 - Episode 11
Randy returns from Costa Rica for Christmas only to discover the changes that have taken place in his absence and that life has gone on without him.
#12 - Futile Attraction 7.99
Season 7 - Episode 18
Tim becomes suspicious that Heidi and Al are having a hot affair when he finds out she has separated from her husband; he sets out to find out exactly how much of an affair they are having. On Tool Time, Tim adds a little MORE POWER to his golf swing when golf-pro Payne Stewart guests.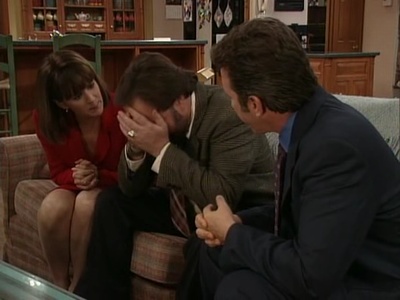 #13 - Dead Weight 7.98
Season 8 - Episode 24
Tool Time continues to be a ""jewel"" despite the continued excess presence of the Binford name. Things rapidly turn sad when Al decides to take his mother out to dinner to tell her he's going to get married... and she has a heart attack and dies.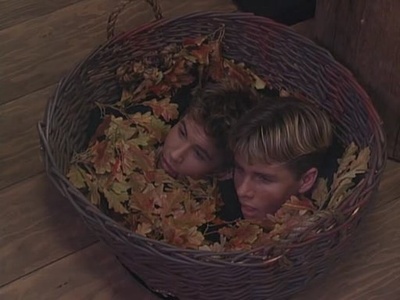 #14 - A Night To Dismember 7.96
Season 7 - Episode 5
It's Halloween at the Taylor's house. Mark decides to do a horror video for his class using different scenes from old horror shows and movies, but Jill and Tim don't like the idea when they sneak a preview at Mark's video.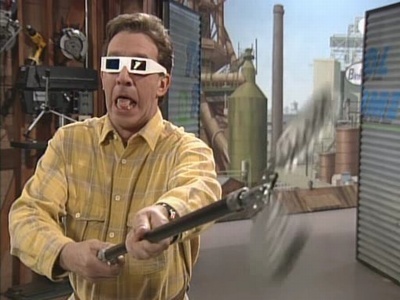 #15 - The Feminine Mistake 7.96
Season 6 - Episode 23
Jill makes Tim act like an equal partner once she finds that Brad's girlfriend does whatever he tell her to. Tool Time does a 3D show.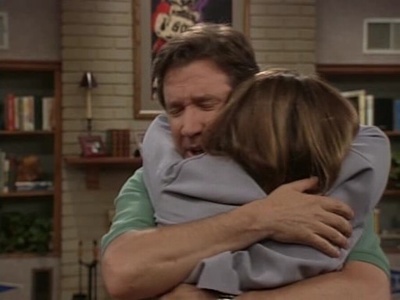 #16 - Taps 7.96
Season 6 - Episode 24
To keep her father away because of the pressure she's under, Jill fakes an illness only to find out that he died shortly after she lied to him.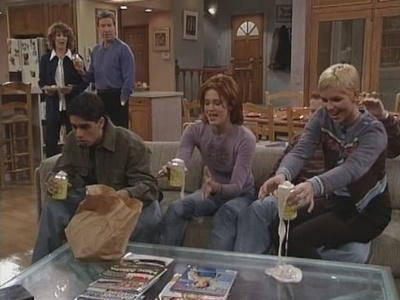 #17 - The Old College Try 7.94
Season 7 - Episode 12
Tim realizes his friends are boring, so he starts hanging out with students half his age.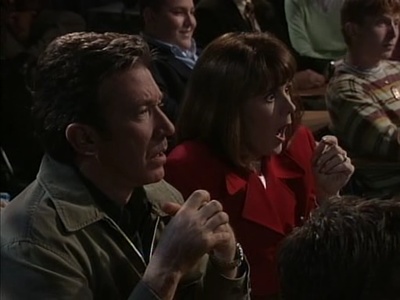 #18 - Loose Lips And Freudian Slips 7.93
Season 8 - Episode 22
Jill's thesis is before the committee. During Mark's student film viewing, Jill's psychology professor sees Jill criticize him and Jill is worried that this will affect the thesis committee's decision.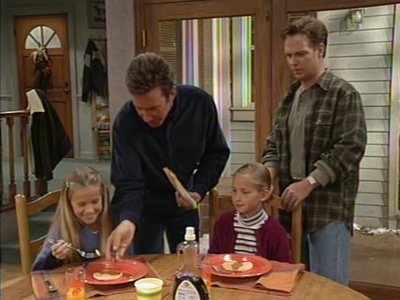 #19 - Thanks, But No Thanks 7.92
Season 8 - Episode 10
Tim invites his brother Marty and his twins to live with him when he discovers that Marty and his wife Nancy are separated.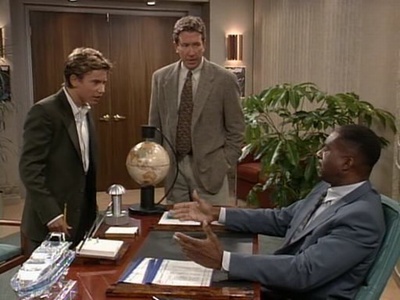 #20 - Clash Of The Taylors 7.92
Season 7 - Episode 2
Tim and Randy disagree on Binford's environmental policies. Jill gets an internship counseling families.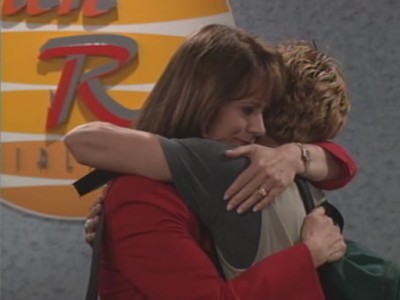 #21 - Adios 7.91
Season 8 - Episode 2
When Randy is unexpectedly accepted into a year long environmental study program in Costa Rica, Tim and Jill find it difficult in letting go. Meanwhile, on Tool Time, auditions are held for a song lyric contest for the Tool Time theme.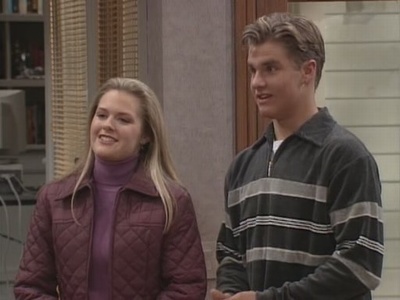 #22 - An Older Woman 7.91
Season 7 - Episode 13
Brad's getting MARRIED... well, maybe not after Tim and Jill get through with him. The Taylor parents try to make Brad realize that he's not ready for the commitment of marriage to a college girl he just recently met at a party.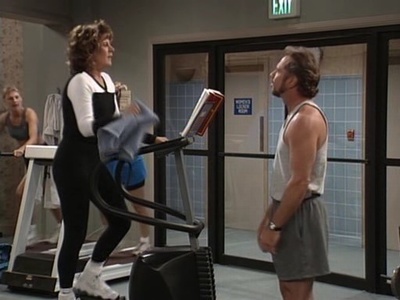 #23 - Jill's Passion 7.91
Season 7 - Episode 7
Ian, a man Jill met at the YMCA gym, asks her out mistaking Tim for her brother. That night Jill has a dream about him, but after talking to Patty, a friend, and Tim she straightens it out.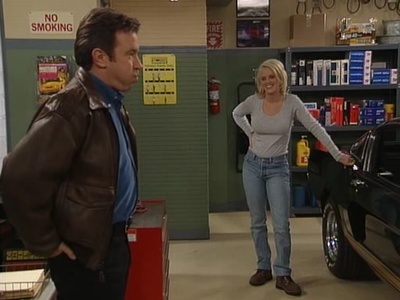 #24 - Young At Heart 7.91
Season 8 - Episode 17
Jill is angry when Tim spends too much time with his new female mechanic near their anniversary.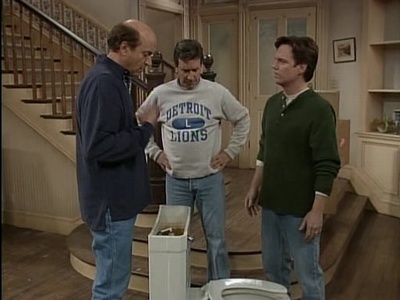 #25 - No Place Like Home 7.90
Season 6 - Episode 12
Tim's brothers help move their mother out of the family home, but Tim takes an immediate dislike to the new owners' plans for the place.