The Middle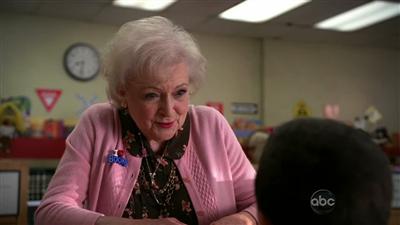 #1 - Average Rules 8.19
Season 1 - Episode 24
Parent-Teacher conferences cause Frankie to worry about the kids. In them she's told Axl is gifted but not applying himself, that her teachers still do not know who Sue is, and Brick may have to repeat the second-grade due to failure to return over 30 library books. Guest star Betty White as the school librarian.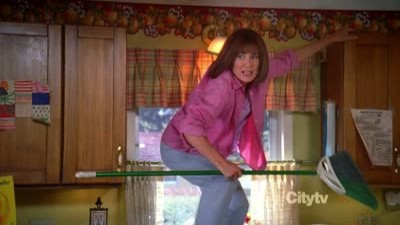 #2 - The Wedding 8.16
Season 3 - Episode 24
The Hecks are pleased to learn that Mike's brother, Rusty is getting married. However, the joy is short-lived, when they discover that the wedding is to be held at their house. Meanwhile, Brick cannot attend a party that same day, due to the nuptials.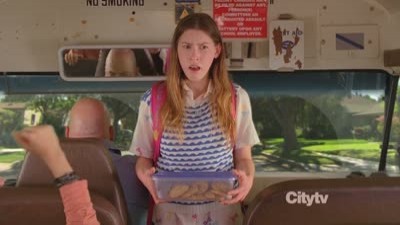 #3 - The Graduation 8.16
Season 4 - Episode 24
Tension builds as Frankie tries to plan a graduation party for uncooperative Axl; Sue tries to get her driver's license for a sixth time; Brick must assemble a slide show highlighting the past four years of school.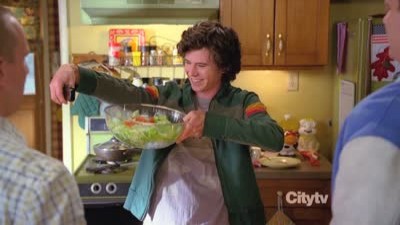 #4 - The Bachelor 8.14
Season 4 - Episode 19
Disappointed with the finale of "The Bachelor," Frankie mopes for days; when Sue joins the school's tennis team, Mike tries to toughen her up by complimenting her opponents during matches; Cassidy and Axl consider the future of their relationship.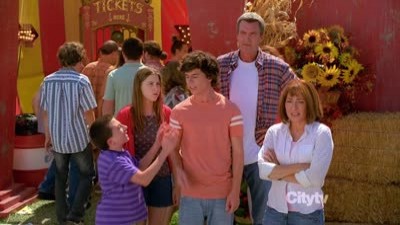 #5 - Last Whiff of Summer (2) 8.12
Season 4 - Episode 2
Mike accidentally reveals that Axl is his favorite child; Brick tries to grow a giant tomato; Sue encourages her father to participate in a variety of activities with her.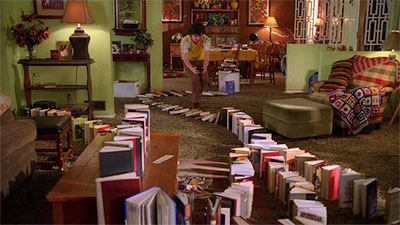 #6 - The Walk 8.11
Season 5 - Episode 17
Frankie and Mike run into old acquaintances; Sue gets several dates to the prom; Brick gets Axl's help for a book report.
#7 - The Graduate 8.11
Season 6 - Episode 24
Sue prepares for her graduation and worries the day won't go perfectly. Meanwhile, Brick gets the opportunity to skip a year in school and Axl grows concerned about Devin's fun summer pictures she posted on social media.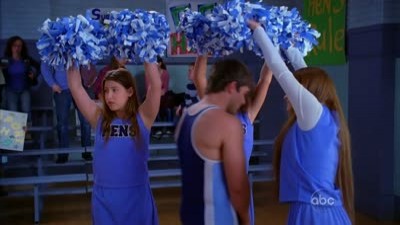 #8 - The Map 8.10
Season 3 - Episode 13
Aunty Ginny's funeral is the catalyst for Frankie's vow to begin celebrating all of the family's major life achievements. Axl mistakenly eats Brick's school map project and Sue finds out that a boy on the wrestling team has a crush on her.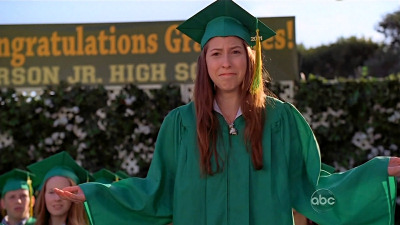 #9 - Back to Summer 8.09
Season 2 - Episode 24
With only three days left until summer vacation, Frankie is ecstatic that she's made it through another school year with the family. But her happiness turns to panic when she and Mike learn that Brick needs to write a daily journal and turn it in to Ms. Rinsky or risk not moving up to the fourth grade; that Axl hasn't fulfilled his required 30 days of community service; and that, because of an error, Sue must prove that she never took a sick day from school in order to receive a perfect attendance award at her middle school graduation ceremony.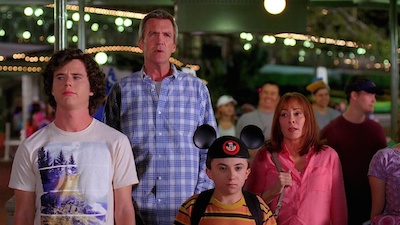 #10 - The Wonderful World of Hecks 8.09
Season 5 - Episode 24
A series of unfortunate events threaten to spoil the trip to Walt Disney World.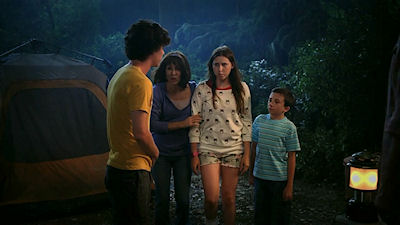 #11 - Forced Family Fun (2) 8.07
Season 3 - Episode 2
Frankie insists the family take a few days of vacation before school starts. But Mike's suggestion of a camping trip brings back bad memories of their honeymoon camping trip.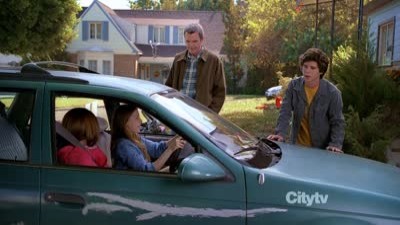 #12 - Halloween III: The Driving 8.05
Season 4 - Episode 6
Sue accidentally runs over Axl's foot while practicing driving; Axl looks forward to voting; Brick binges on Halloween candy.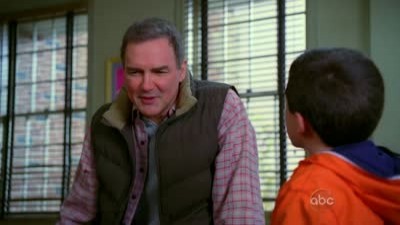 #13 - The Play 8.05
Season 3 - Episode 9
Frankie is thrilled when she learns that the Orson Community Theater is putting on a production of "The Wizard of Oz," and that kids don't need to audition to be munchkins, as they will be automatically cast - which is a perfect scenario for a hapless Sue. But things quickly go awry when Frankie is cast in a singing role and learns the director is not happy with Sue's performance and may cut her from the play. Meanwhile, Brick asks his unreliably quirky Uncle Rusty to attend his school's Special Friends Day - with disastrous results.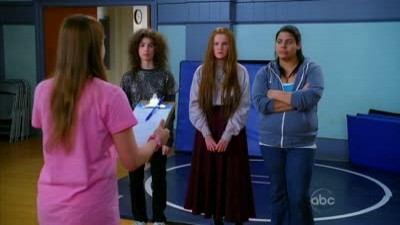 #14 - Year of the Hecks 8.03
Season 3 - Episode 12
After realizing that no one keeps their New Year's resolutions, Frankie decides that they will be assigned anonymously to each family member, and an all-you-can-eat buffet feast will be the reward for those who can abide by their chosen resolution for a week. But chaos soon ensues when Frankie must spend more time with Brick, Mike needs to smile more, Axl has to keep his bedroom clean, Sue needs to stop trying out for things she'll never make, and Brick must stop reading all of the time.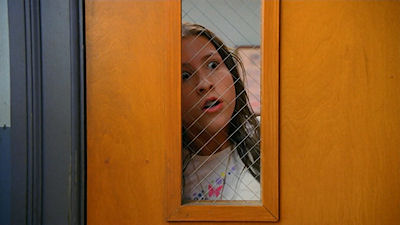 #15 - Hecking Order 8.03
Season 3 - Episode 3
Mike learns that Brick has been skipping gym class, and goes to meet with his fourth grade teacher. Meanwhile, Axl plans a prank on Sue, who is now in high school with him.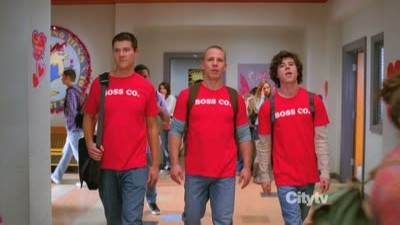 #16 - Valentine's Day IV 8.03
Season 4 - Episode 15
As Valentine's Day nears, killjoys Axl, Sean and Darrin offer their services to help guys who want to break up with their girlfriends. Mike's romantic text to Frankie erroneously gets sent to a co-worker. Brick has a problem with Frankie's handling of his school artwork collection. Sue gets a surprise when ex-boyfriend Matt invites her to the school's Valentine's Day dance.
#17 - The Clover 8.02
Season 3 - Episode 22
Misfortune plagues Brick after he finds a four-leaf clover; Frankie seeks a caregiver for her aunt; Axl struggles with a prom-date dilemma and is also dismayed to learn that Sue is Darrin's prom date.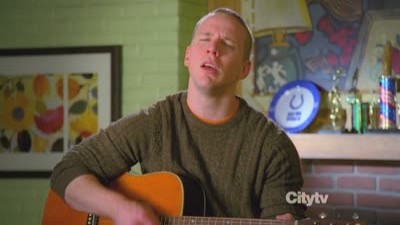 #18 - Winners and Losers 8.02
Season 4 - Episode 16
Frankie is worried when Brick decides to go on a three-day school trip to Chicago; Sue wants to know if Darrin, one of Axl's friends, has feelings for her.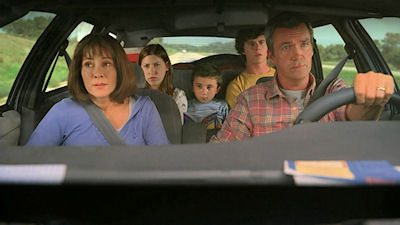 #19 - Forced Family Fun (1) 8.01
Season 3 - Episode 1
Frankie insists that the family go on vacation together before school starts; Mike and Frankie remember their honeymoon, which was ruined by Nicky (Ray Romano), a guy Mike knew in high school.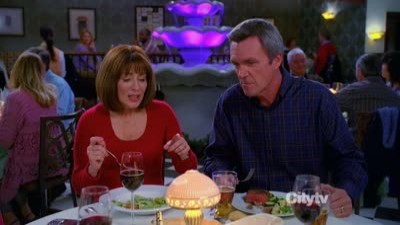 #20 - Valentine's Day III 8.01
Season 3 - Episode 15
Frankie and Mike decide to try a fresh approach to Valentine's Day by having dinner out with friends. But a clueless Mike angers Frankie by refusing to present her with a simple romantic gesture. Meanwhile, Axl can't think of a life-changing moment that's occurred in his life when he's assigned to write a school paper on the subject, Brick is tasked with writing a report on love, and a hapless Sue doesn't understand why her new boyfriend has suddenly turned into a bad kisser.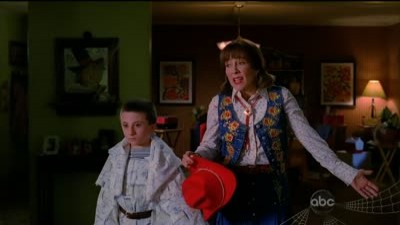 #21 - Halloween II 8.00
Season 3 - Episode 7
After being embarrassed over wearing a childish costume at a high school Halloween costume party and being ignored by the guys, Sue asks a flabbergasted Mike for his advice on what boys want when it comes to girls. Meanwhile, Frankie reluctantly volunteers to take Brick's socially awkward school social skills group trick-or-treating, and Axl and his friends devise a plan to trick rather than treat the neighborhood kids on Halloween.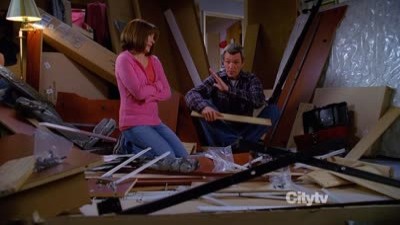 #22 - The Guidance Counselor 7.99
Season 3 - Episode 21
Sue finds a kindred spirit in her awkward school guidance counselor, Jane Marsh (Whoopi Goldberg), who inspires her to reinvent herself. Meanwhile, Frankie is ecstatic when she and Mike buy a much needed new bed but is gobsmacked when her stubborn husband insists on assembling it himself; and Brick attempts to call the President to outlaw the Presidential Fitness Challenge, which would force him to accomplish some strenuous physical exercises at school.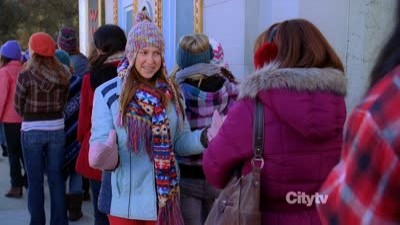 #23 - The Concert 7.99
Season 3 - Episode 16
Frankie pulls out all of the stops in an effort to get an over-excited Sue tickets to a Justin Bieber concert, Mike is thrilled over Brick's enthusiasm to win the school's spelling bee and coaches him for the event, and Axl and his friends attempt to break a road sign's 15-mile-per-hour speed limit - on foot.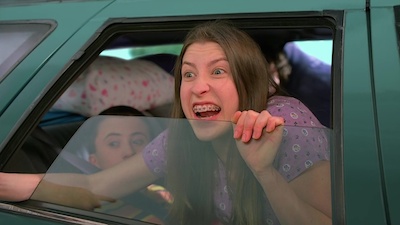 #24 - Orlando 7.99
Season 5 - Episode 23
Sue looks forward to the trip to Walt Disney World; Brick begs his parents to take him to meet his online girlfriend; Axl waits to learn his final grades.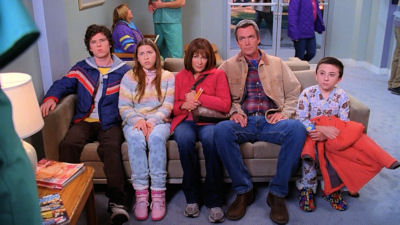 #25 - The Sit Down 7.99
Season 3 - Episode 17
The kids have a meeting with Frankie and Mike about their parenting techniques, and they are thrown for a loop, when their parents attempt to change.