According to Jim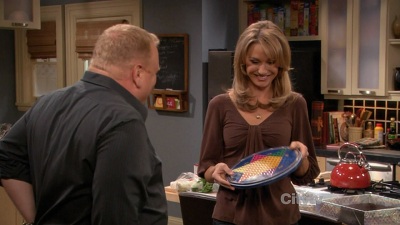 #1 - The Meaningful Gift 8.14
Season 8 - Episode 10
Andy, desperate to impress Mandy with the perfect birthday gift, turns to Jim for advice. Jim counsels against givivng fancy jewelry, urging Andy instead to give a sentimental gift to win her over. But Andy's recollection of what has meaning to Mandy is way off base, and instead of being pleased with the gift, she thinks he's cheating on her.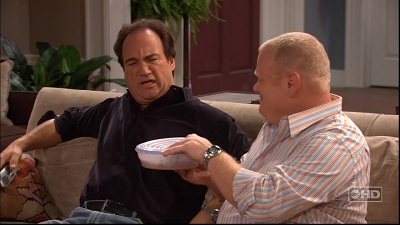 #2 - Separate Ways 8.13
Season 6 - Episode 10
While Ryan is away, Dana and baby Tanner are staying at Jim and Cheryl's, until Jim starts complaining about the presence of the baby, so Cheryl wants him to stay at Andy's for a while. While Jim and Andy enjoy their male bonding, Cheryl and Dana are enjoying their time together too. At least, until Ryan returns.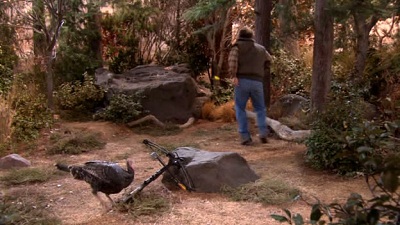 #3 - The Hunters 8.12
Season 4 - Episode 8
To prove his worth as a man, Jim -- along with Andy -- hunt a turkey for Thanksgiving, but on the hunt Jim is pursued -- and shot -- by a legendary 40- lb. psychotic bird christened "Angry Pete." Thanksgiving-themed episode.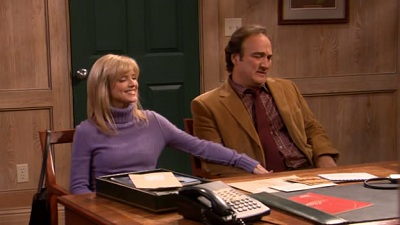 #4 - Poking The Bear 8.06
Season 4 - Episode 9
Cheryl's gynecologist (played by Mitch Rouse) forbids her from having sex with Jim until the time is right to get pregnant, and Jim eats crow in order to win a huge account from a blowhard potential client (Tom Arnold).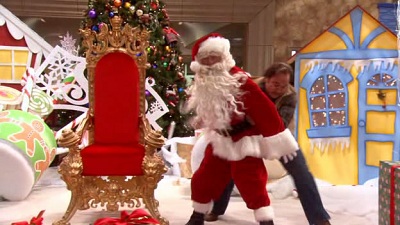 #5 - Stalking Santa 8.05
Season 4 - Episode 10
Jim tangles with a department store Santa after the two are involved in a parking lot fender bender. Unfortunately, Jim's kids witness the skirmish and are fearful Santa won't leave them any gifts for Christmas.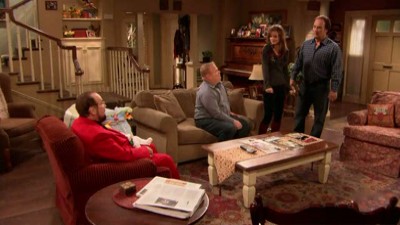 #6 - The Devil Went Down to Oak Park 8.05
Season 7 - Episode 18
The Devil himself visits Jim to remind him of the deal they made years ago, when Jim promised to give away his fifth child if the Devil helped him win over Cheryl.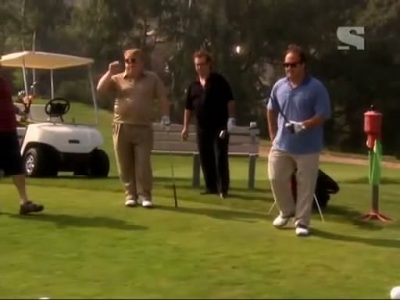 #7 - A Hole in One 8.04
Season 4 - Episode 1
Cheryl wants Jim to give up his vices so he can get her pregnant.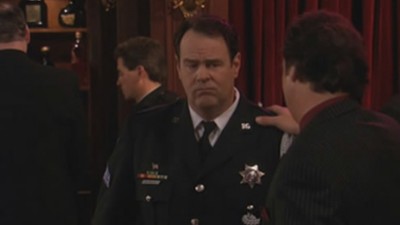 #8 - You Gotta Love Somebody (2) 8.03
Season 2 - Episode 14
Jim's old friend Danny visits him, and brings his partner in crime, Laraine, with him. Cheryl and Dana offer to help Laraine pick out a dress for the police ball, and after realizing she has feelings for Danny, Cheryl convinces Jim to talk to Danny about asking her to the ball. Cheryl reveals to Jim that if it wasn't for Danny, they might never have gotten together, as they remember the time they met at a bar back in the 80's. But when Danny finally has the guts to talk to Laraine, he finds out that Andy already asked her out. Dana asks why can't she be Danny's date, since she made out with Cheryl's boyfriend the night she met Jim just so he would get out of the way. They all try to convince Andy to step aside what could be true love, but Andy reminds them of how he pretended to have a heart attack just so Jim would get rid of his girlfriend the night he met Cheryl. Finally, Andy agrees to help Danny and Laraine, as Jim and Cheryl conclude that despite all the help they got they still would have met.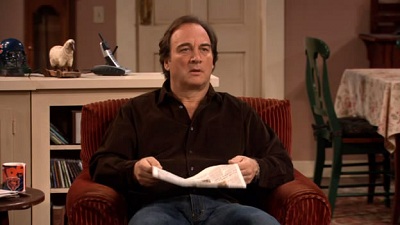 #9 - Daddy Dearest 8.02
Season 5 - Episode 19
Jim believes that Bill (played by Joseph Bologna), the father of one of Rubys and Gracies classmates is actually his real father that abandoned Jim when he was a child.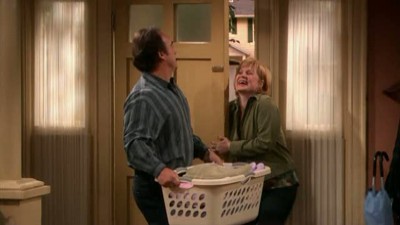 #10 - Cheryl Goes to Florida 7.99
Season 7 - Episode 5
While Cheryl is out of town to take care of her mother, Jim has to take care of their kids, and he receives sympathy from a neighborhood mom. Soon, other moms start helping Jim, and he tells each one that she's the only help in the house.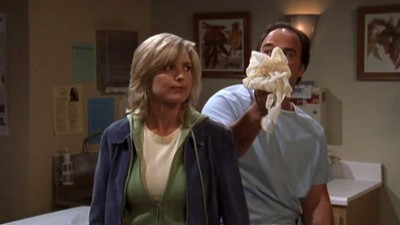 #11 - Under Pressure 7.97
Season 1 - Episode 16
After Jim is diagnosed with high blood pressure, Cheryl decides to do everything to help him. She makes him special food, give him backrubs, and keeps asking about his day in order to free him from stress. But Jim doesn't know how to share so much and tells her an old financial problem of the firm. Cheryl stays up all night doing math to figure out a way out of the problem. Jim says she has a disease and is always trying to help people, which Cheryl responds with stop caring about him. In the end, they finally settle their issues when Jim says he loves her and would be a total mess without her.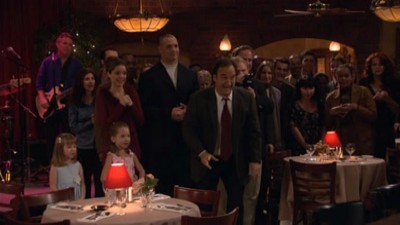 #12 - No Surprises 7.96
Season 1 - Episode 22
Jim plans a surprise party for Cheryl's birthday, but gets angry and cancels it when Dana spills the beans. To make it up to him, Cheryl plans a party for him... but he's too busy bowling to show up.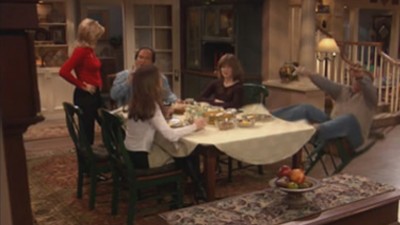 #13 - The Ring 7.96
Season 2 - Episode 17
When Jim and Cheryl run into his old girlfriend, Jim worries that Cheryl may find out the truth about his past when she invites the woman to dinner.
#14 - The Vast Difference (2) 7.96
Season 3 - Episode 29
Jim chickens out of having a vasectomy, but Cheryl is so effusive in her praise that he's unable to admit he didn't go through with it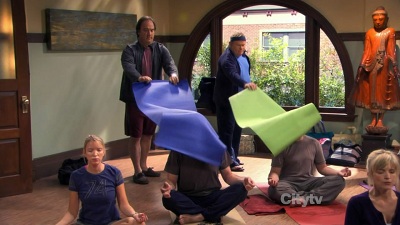 #15 - The Yoga Bear 7.95
Season 8 - Episode 8
Jim becomes intrigued by Cheryl's raving about a yoga teacher so he decides to try out the class, only to end up impressed by the teacher. Both Jim and Cheryl end up taking separate private classes to relax from their busy family life.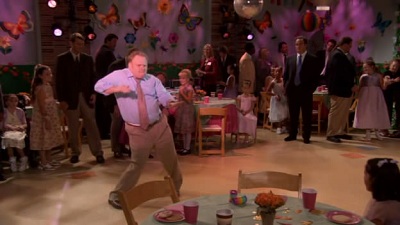 #16 - Father-Daughter Dance 7.94
Season 4 - Episode 6
Ruby hurts Jim's feelings when she invites Andy to a father-daughter dance instead of him.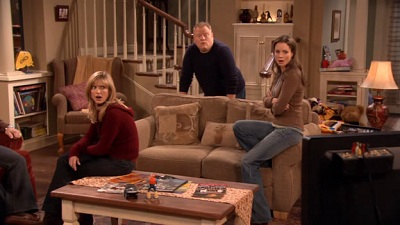 #17 - Sex Ed Fred 7.93
Season 5 - Episode 12
When Jim and Cheryl watch an sex education video that is shown at Ruby's school, Jim realizes that he is watching a young him.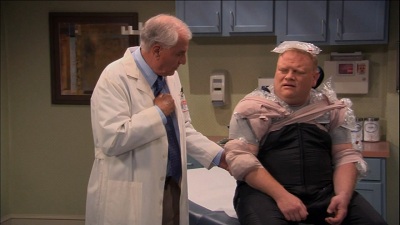 #18 - Physical Therapy 7.93
Season 8 - Episode 12
Andy ends up injured after playing snow football with Jim, so Jim helps Andy make it seem like he had a freak accident because Andy was previously warned by his girlfriend not to play the game.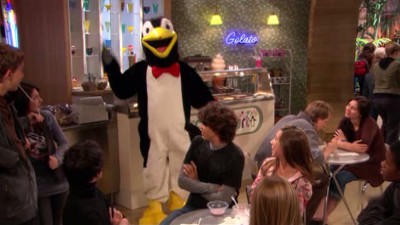 #19 - Ruby's First Date 7.92
Season 7 - Episode 6
While Cheryl is still out of town, Jim is having hard time dealing with Ruby's girl problems, so he assigns Dana to help her. However, when Dana tells Ruby to go out on a date with an older guy, Jim if forced to intervene, as he, Dana and Andy end up following Ruby to her date.
#20 - At-Bat 7.92
Season 6 - Episode 13
Jim's bad softball game advice to Kyle turns to be Jim's worst nightmare when an Ghost of Andy visits him to show him the Adult Kyle's life as a loser.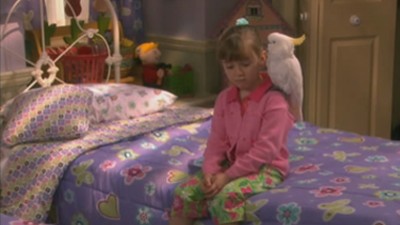 #21 - No Harm, No Fowl 7.92
Season 2 - Episode 24
A trained bird flies into Andy's head in the backyard and Gracie adopts it as her bird pet, Daphne. The bird is driving everyone insane and they all can't wait to get rid of it, but unfortunately Gracie developed a deep emotional attachment to it. When someone leaves the window opened and the bird flies out in the middle of the night, Jim and Andy team up to go look for it at the park the next morning. When they spot the bird, their first reaction is not to tell Gracie, but Jim doesn't want to lie to his daughter anymore. Later, the real owner show up at the house and Gracie is forced to say goodbye to her feathered friend. Or is the thought of running away to Mexico more appealing than that?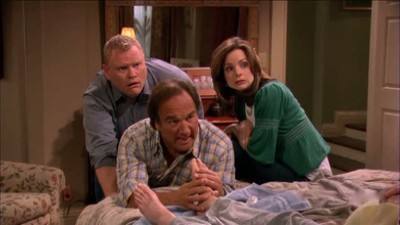 #22 - The Cheater 7.91
Season 7 - Episode 16
Cheryl insists on playing a game that she somehow always wins, but Dana is aware of the fact that Cheryl is cheating.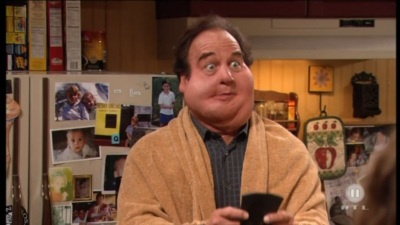 #23 - In Case of Jimergency 7.90
Season 6 - Episode 11
After an argument with a claims representative about his bill, Jim's health insurance is canceled, and Jim decides to hide the truth from Cheryl, until she ends up sick and he gets her cold.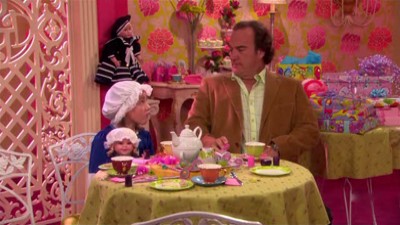 #24 - All Dolled Up 7.89
Season 7 - Episode 10
Jim is forced organize a doll-themed party for Gracie while Cheryl is on bed rest, but when Gracie admits that the only reason she agreed to the party was because she wanted to please her mother, Jim decides to turn the party into something totally else.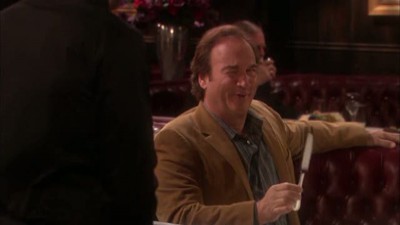 #25 - The Gift Certificate 7.88
Season 7 - Episode 12
Realizing that Andy didn't use the gift certificate that Jim gave him for his birthday, Jim decides to use the certificate to treat himself with a nice meal, but soon Jim finds himself in an uncomfortable situation when Andy remembers the certificate and decides to invite Jim to join him for a meal.