Everybody Loves Raymond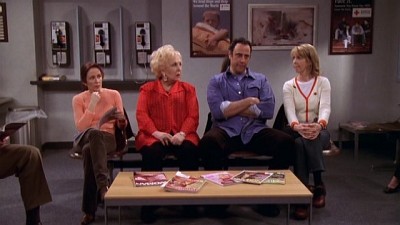 #1 - Finale 8.23
Season 9 - Episode 16
Ray fears getting his adenoids removed, but Debra convinces him to go through with the surgery. At the hospital, while Marie is in the bathroom, the nurse says that Ray isn't waking up from the anesthesia and everyone fears he may die. Fortunately, thirty seconds later, the doctor comes out and says he's just fine. Everyone agrees not to tell Ray or Marie about it; however, Frank ends up telling Marie who rushes over to smother Ray with kisses. Ray finds out about it and begins acting weird as if he thinks he really is going to die. After a couple minutes, he gets out of it. The show closes with the entire family sitting around the table eating and arguing, just like the Barones always have in the past nine years.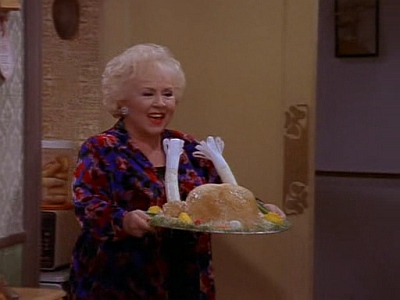 #2 - No Fat 8.16
Season 3 - Episode 10
When Marie and Frank get some test results back they find out that they're not as healthy as they thought. So Marie throws out all the unhealthy food and makes Frank go on a diet with her. This doesn't sit well with him and the rest of the family when it comes to Thanksgiving dinner. Instead of the traditional turkey dinner she makes a tofu turkey. So Ray orders a traditional Thanksgiving dinner from a restaurant. Debra thinks that Ray might have hurt his mother's feelings but it's quite the opposite when he catches Marie eating his Thanksgiving dinner in the middle of the night.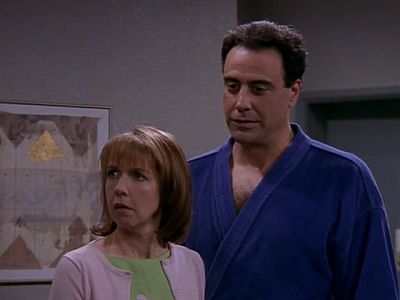 #3 - Robert Moves Back 8.08
Season 3 - Episode 25
When Robert and Amy get caught alone by some of Robert's fellow apartment tenants, they are desperate to find someplace, any place, where they can have some time to themselves. Ray comes to the rescue, at Debra's urging, by allowing Robert to move into their basement for a while. But, when caught again, by someone even more intimidating - Marie - the couple is mortified.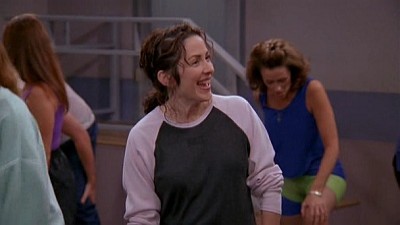 #4 - Debra's Workout 8.07
Season 4 - Episode 8
Ray is bewildered, but not altogether displeased when Debra starts initiating sex on a more than regular basis. He can't believe his luck - and good fortune when as a result of Debra's new behavior it's as if he and she were newlyweds again. Ray is even willing to give up his golf game to satiate Debra's desires. But, never able to leave well enough alone, Ray looks for a reason behind her sudden burst of energy and gets a crushing blow to his ego.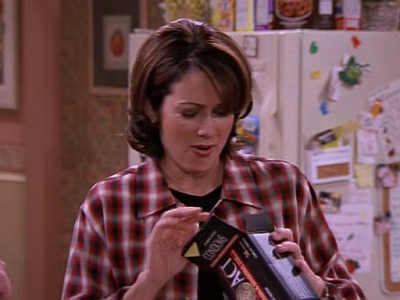 #5 - Halloween Candy 8.06
Season 3 - Episode 6
After Debra suggests that she might be more consistently romantic if she weren't in charge of the birth control, Ray decides to make the drastic move of ""cutting the wires."" But after a discussion with Robert, and other top ""medical experts"" he chickens out, but does muster enough bravery to go to the drugstore and buy ""the stuff."" He even goes crazy and splurges on ""the rainbow pack"" but the plan for Halloween romance goes awry when Grandpa distributes the ""chocolate coins in brightly colored wrappers"" that he found to the remaining trick-or-treaters in the neighborhood.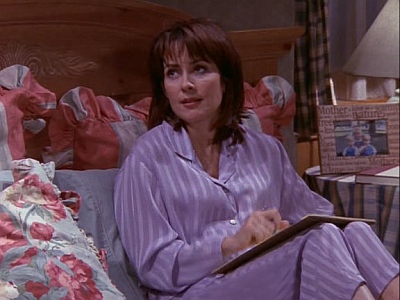 #6 - The Letter 8.04
Season 2 - Episode 11
When Marie crashes and ruins her Tupperware party, Debra decides that she's had just about enough of her mother-in-law's constant interference. She takes pen to paper and writes a letter to her mother-in-law, telling her to stop intruding into her life. Horrified by the problems that this letter might trigger, Ray does everything in his power to intercept the offending document – but he fails. Surprisingly, the family discovers that honesty really may be the best policy.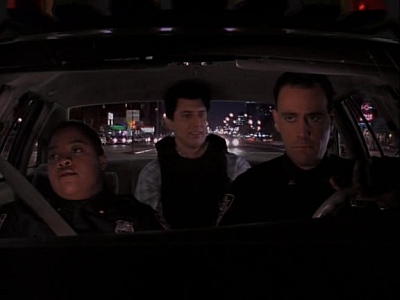 #7 - The Ride-Along 8.04
Season 2 - Episode 17
Raymond decides to spend a shift accompanying his brother Robert, a policeman. Initially, spending a shift in the back of Robert's patrol car bores Raymond and he wonders why he even bothered putting on the bullet-proof vest. But his boredom quickly turns to terror during a chance visit to Nemo's restaurant that puts them in the middle of the hold-up. When Robert saves the day by throwing a hot pizza in the burglar's face, Raymond sees for the very first time how courageous his brother really is.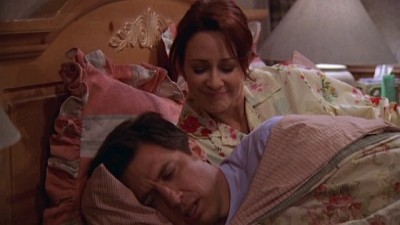 #8 - The Power of No 8.04
Season 9 - Episode 14
Ray's latest manipulative plan involves constantly turning down Debra in the bedroom.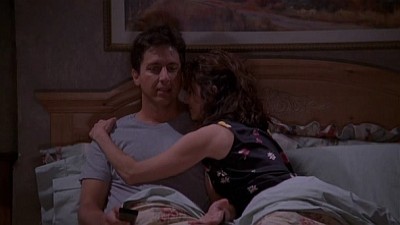 #9 - Sex Talk 8.02
Season 4 - Episode 4
Ray and Debra are discouraged when they realize that their sex life isn't what it used to be. Ray and Debra shrug it off by assuring each other that it's not an unusual occurrence for older couples to experience since the kids are always underfoot, they're sleep deprived, etc. Trying to make themselves feel better, they approach Frank and Marie about what constitutes a ""normal"" sex life for an older couple, but are left feeling more inadequate when they discover the bedroom secrets of the elder Barones.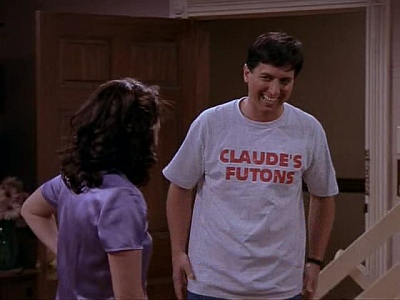 #10 - How They Met 8.01
Season 3 - Episode 26
Ray and Debra reminisce about their fateful first meeting 15 years before. Memories flood back when Ray and Debra prepare Ally for her first playdate with a little boy. The first time Ray and Debra laid eyes on each other, their first kiss, the first time Marie met her future daughter-in-law and what she thought of her, and the first time Ray sampled Debra's cooking are all revealed.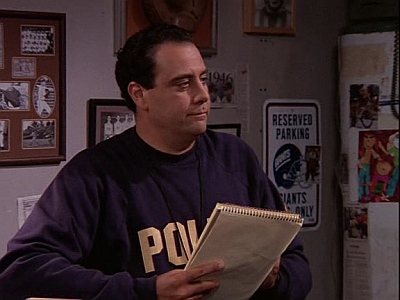 #11 - Standard Deviation 8.00
Season 1 - Episode 4
For a criminal-psychology course, Robert issues standard IQ tests to Raymond and Debra and boy, is Raymond smarting when they get the results. But his feelings change when he discovers that Robert was playing mind games with them by telling each they scored hired than the other.
#12 - Bad Moon Rising 7.95
Season 4 - Episode 22
Ray's attempts to alleviate Debra's PMS moodiness only make her more irritable. When Ray witnesses Debra's hypersensitive mood and generally annoyed reaction to everything he says and does, he checks the calendar and realizes it's going to be a long couple of days ahead. In his desire to get a ""quick fix"" for Debra's womanly problems – thus making his life a heck of a lot easier – he turns a bad situation worse by suggesting that a simple pill will help with his wife's insufferable mood swings.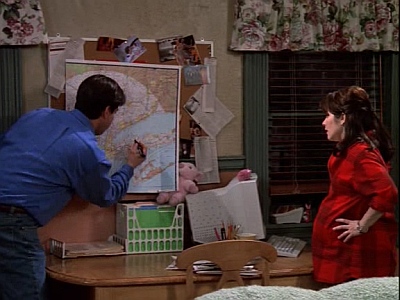 #13 - Why Are We Here? 7.94
Season 1 - Episode 22
In this flashback episode, Ray and Debra remember their days in their first apartment. Debra finds out she's having twins, and so they decide they need a house. Ray maps a strategy where they are not close enough for everyday visits from his folks but not far enough for overnight stays. A mustached Robert discovers his wife wants a divorce. Part-time realtor Frank finds Ray and Debra a perfect house across the street from him and Marie. Debra decides living across from her in-laws is a good idea.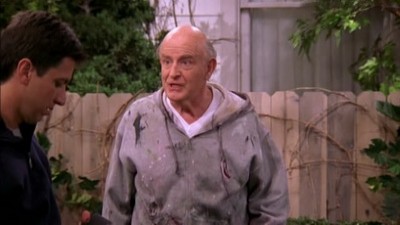 #14 - Frank Paints the House 7.94
Season 5 - Episode 24
When Ray and Debra find Frank painting their house, they find out that Marie put him up to the job due to his retirement. But, when Frank paints it the color they don't like, Ray fires him. That's when Marie reveals the truth behind Frank's retirement.
#15 - The Gift 7.94
Season 2 - Episode 9
Ray, feeling guilty about only getting his dad a card for his 65th birthday, makes up for it by buying him a fancy and expensive aquarium just like the one he always admired in the Chinese restaurant. At first Frank adores the gift, but after one of the fish dies, he starts to hate it. Ray thinks it must be because the fish's demise reminded his dad of his own mortality - until he finds out the real reason and learns an important lesson about father-son relationships.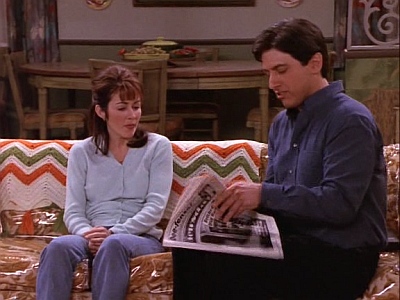 #16 - The Wedding (1) 7.93
Season 2 - Episode 24
After Raymond asks Debra why she ever married him, they take a walk back in time – to the very beginning of it all. Raymond is very, very nervous. He's about to propose to his lovely girlfriend Debra and nothing is going right. But when he finally pops the big question, she accepts, the families celebrate and all is well. At least for five minutes. Then the ""nervous"" turns into ""pure fear"" when Ray wonders if she really wants to marry him for love – or if it's just for the elaborate wedding she's been planning since she was twelve.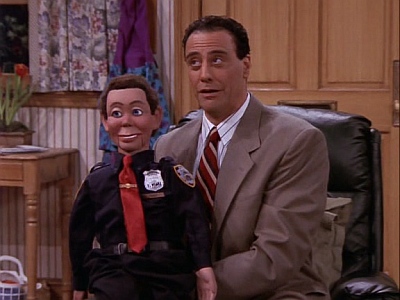 #17 - Traffic School 7.93
Season 2 - Episode 21
Robert proves to be a crashing bore when it comes to teaching traffic school, so he decides to practice his presentation on the family-which drives them crazy. In an attempt to lighten things up, he puts in an assist-officer call to ""Traffic Cop Timmy,"" a puppet dressed as a policeman.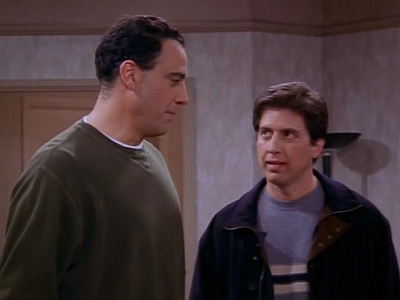 #18 - The Apartment 7.92
Season 3 - Episode 11
Ray feels jealous of Robert when he visits his new apartment and sees that it's filled with beautiful women. Also Frank turns Robert's old room into a lounge.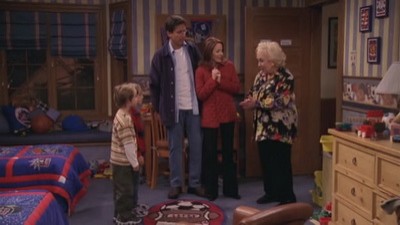 #19 - Liars 7.91
Season 8 - Episode 7
Ray and Debra get caught up in telling lies in order to cover up previous falsehoods after Ray fibs to Marie about why he missed a scheduled time with her. When the lies snowball into an out of control degree, Marie picks up the scent and traces everything back to the initial fib. Marie seems to have won – until Frank reveals a damaging lie of her own.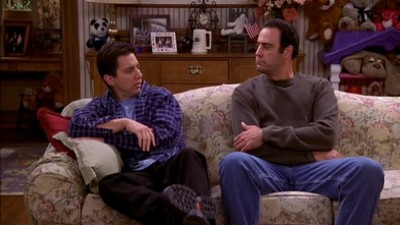 #20 - Marie's Sculpture 7.90
Season 6 - Episode 5
Ray and Debra are horrified when Marie presents them with an abstract sculpture she made in art class which bears a striking resemblance to a part of the female anatomy. Frank, on the other hand, is totally mesmerized by Marie's creation, though neither he nor Marie have picked up on it's erotic resemblance.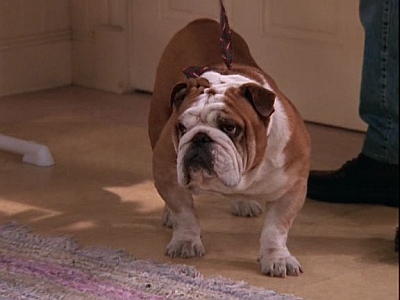 #21 - The Dog 7.90
Season 1 - Episode 19
Ray brings home a stray bulldog that reminds him of the dog he had to give up as a boy due to his allergies, but his brother, Robert, bonds with the animal and the siblings then have to decide who gets to keep him. When the owner of the dog arrives at the Barones' to pick up what turns out to be her prize-winning stud, she discovers that he has been fixed and isn't worth anything to her but that he means everything to Ray and Robert.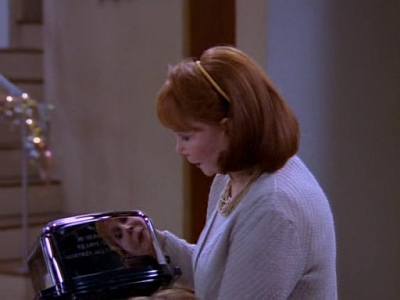 #22 - The Toaster 7.89
Season 3 - Episode 12
Ray is overjoyed by the reaction he is getting from friends and family who received a personalized ""Barone"" toaster from him as a gift – even Debra's pretentious parents are thrilled with it. But, having heard nothing from his parents, Ray confronts Frank and Marie, the two people whose approval matters most, and is amazed beyond belief to hear what they did with the gift – and then what they resort to in order to get it back.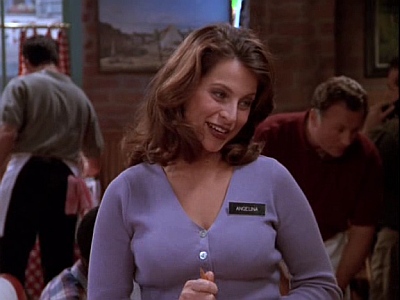 #23 - Look Don't Touch 7.89
Season 1 - Episode 5
Nemo's niece, Angelina, takes employment at Nemo's as a waitress at Nemo's. When Angelina catches Ray's eye, he has a lot of explaining to do to his wife, Debra especially when Angelina calls him at home. Ray accidentally leaves his wallet at Nemo's, and Angelina calls him at home to let him know she found it. But, because he feels guilty about his innocent attraction, Ray denies ever knowing her. When the situation is blown out of proportion by the Barone family, Debra decides to visit Nemo's to see what all the fuss is about.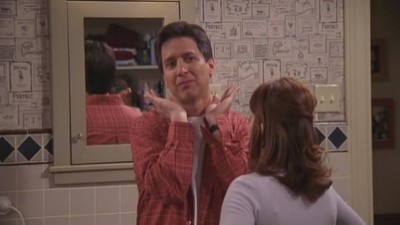 #24 - Lateness 7.88
Season 8 - Episode 14
Fed up with his wife's constant lateness, Ray leaves Debra at home rather than take her to the ESPY Awards. While Debra seethes over Ray's actions, Marie and Amy get into a heated debate with Frank and Robert when they air their own grievances about their wives' blatant disregard for the time.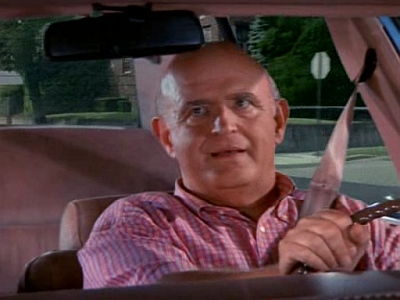 #25 - Driving Frank 7.88
Season 3 - Episode 2
After Frank has one accident too many, Debra decides that the kids can't ride with him anymore, which makes Raymond realize that his dad is getting older. Not only did Frank back into Robert's patrol car, but further investigation reveals that his driver's license is expired! Uncomfortable with the fact the he's not a safe driver anymore, Debra decides she doesn't want the kids in his car. But the most uncomfortable part for Ray is thinking about the fact that his parents are really getting older and unsafe driving is only the beginning of the journey.