How I Met Your Mother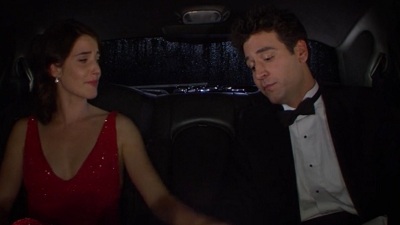 #1 - The Final Page: Part Two 8.84
Season 8 - Episode 12
Christmas approaches and Ted wrestles with whether to tell Robin about Barney's intentions involving Patrice, while Marshall and Lily get an early Yule gift, a night away from Marvin, but a case of separation anxiety strikes and threatens to ruin the evening.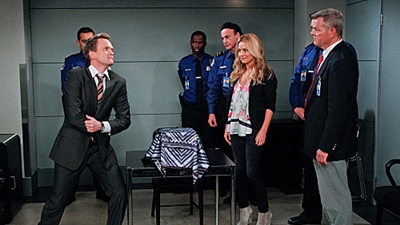 #2 - The Magician's Code: Part Two 8.46
Season 7 - Episode 24
Ted is conflicted when Victoria approaches him on her wedding day and asks him to elope. Meanwhile, Barney and Quinn are arrested by airport security while on the way to Hawaii when Barney refuses to open a box they are traveling with.
#3 - Slap Bet 8.43
Season 2 - Episode 9
Ted and Barney discusses their viewpoints on knowing things about women. Barney thinks that the more you know the more likely you are to find a deal breaker. Ted wants to know the deal breakers right away, as Robin refuses to go to the mall to cover her secret.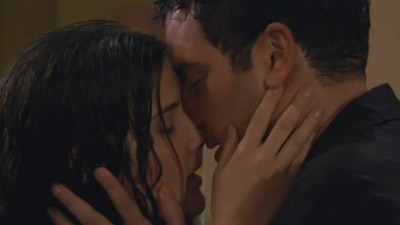 #4 - Come On 8.40
Season 1 - Episode 22
Ted tries to keep Robin from going on a camping trip so that she can spend time with him. Barney enlists the help of an old flame to perform a rain dance. At the same time Marshall finds out about Lily's interview for the fellowship in San Francisco.
#5 - The Magician's Code: Part One 8.40
Season 7 - Episode 23
When Lily goes into labor, Ted and Robin distract her by telling her stories while Marshall hurries back from Atlantic City.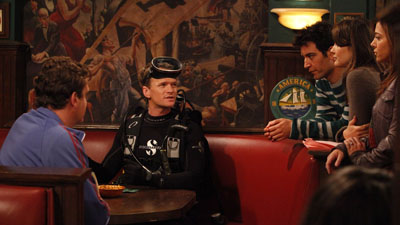 #6 - The Playbook 8.39
Season 5 - Episode 8
After his relationship with Robin ends, Barney dusts off his "playbook" to help him back into the dating scene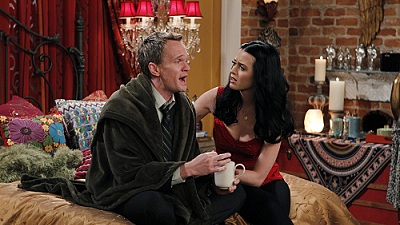 #7 - Oh Honey 8.39
Season 6 - Episode 15
Barney gets emotional when he opens up to Honey about his life. Ted admits to having feelings for Zoey to the group.
#8 - How Your Mother Met Me 8.38
Season 9 - Episode 16
On the 200th episode, The Mother recounts how she met Ted and what she's been up to for the past eight years.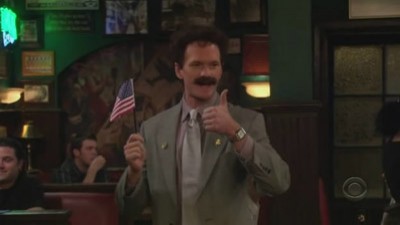 #9 - Slapsgiving 8.38
Season 3 - Episode 9
Lily and Marshall have their first Thanksgiving as a married couple; Barney is tortured by the slap bet countdown clock, worrying about when the slap will be dished out.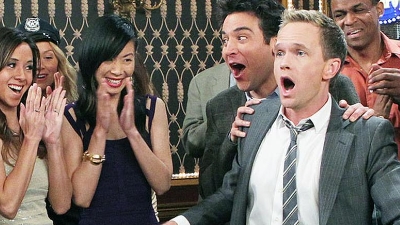 #10 - The Bro Mitzvah 8.37
Season 8 - Episode 22
The gang works together to plan a legendary bachelor party for Barney.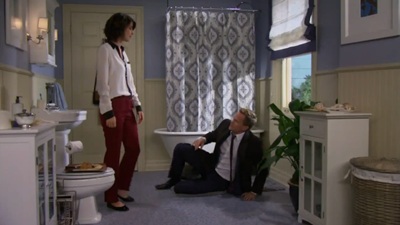 #11 - Symphony of Illumination 8.35
Season 7 - Episode 12
Robin receives bad news and decides to hide it from the gang. Marshall hangs Christmas decorations in his house in the suburbs with some help from his neighbor.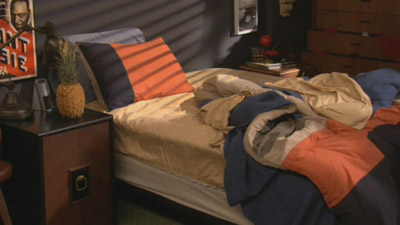 #12 - The Pineapple Incident 8.32
Season 1 - Episode 10
After being forced into knocking back 5 shots, so he will stop thinking, Ted goes on a partying rampage. The next morning he wakes up with a woman in his bed, but he does not know who it is. So he turns to his friends to try and piece the night together and work out who the woman is in his bed.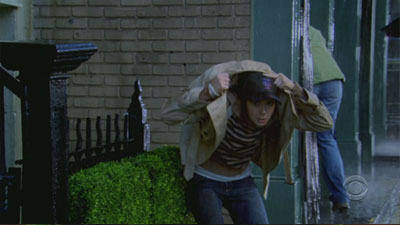 #13 - Swarley 8.31
Season 2 - Episode 7
Marshall goes on his first real date post-breakup with Lily. Not only do Ted and Barney try to warn him that this girl has got the crazy eyes, but Lily decides to do everything she can to find out about this her and break them up. Also, Barney gets a new name.
#14 - Game Night 8.31
Season 1 - Episode 15
A mysterious tape arrives for Barney from one of his numerous ex-girlfriends, and the entire gang watches it. But, in order for them all to find out how she broke Barney's heart and made him into a suit-wearing bachelor, everyone must share their most embarrassing moment.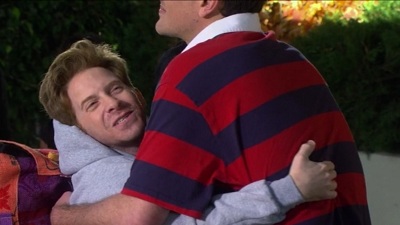 #15 - The Final Page: Part One 8.30
Season 8 - Episode 11
Robin takes steps to have Patrice fired from WWN, while Marshall puts a jinx on Barney. Later, Ted invites his architecture professor to the dedication of the GNB building, and Marshall and Lily bump into an oddball acquaintance from college.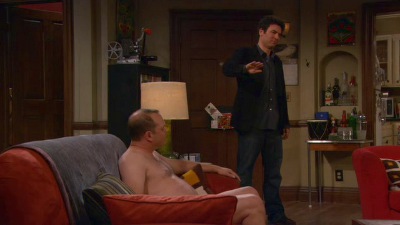 #16 - The Naked Man 8.30
Season 4 - Episode 9
The gang learns a new way to get their dates to sleep with them after Ted walks in on Robin's date sitting naked on the couch.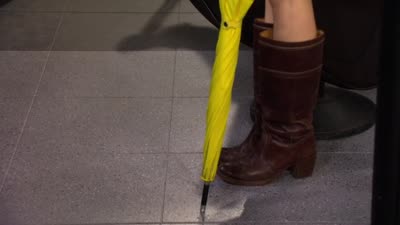 #17 - Something New 8.30
Season 8 - Episode 24
As the gang prepares to go to Robin and Barney's wedding, Ted invites Lily to see the house he's finally finished fixing up. Meanwhile, Robin and Barney's night of relaxation is ruined by an obnoxious couple, and Marshall takes the baby on a last-minute trip to Minnesota to see his family.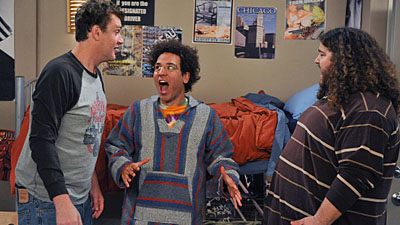 #18 - Blitzgiving 8.29
Season 6 - Episode 10
When Ted leaves the bar early to prepare a Thanksgiving feast for his friends, the gang winds up partying all night with The Blitz, an old friend from college who has bad luck. As a result Ted is forced to spend Thanksgiving with Zoey.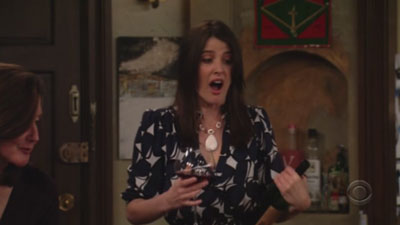 #19 - Bachelor Party 8.29
Season 2 - Episode 19
Robin attends Lily's bridal shower and finds the gift that she brought is out of place. Barney hires a stripper for Marshall's bachelor party.
#20 - Something Borrowed 8.28
Season 2 - Episode 21
With everything going wrong on Lily and Marshall's wedding day, to everyone's surprise it's confirmed bachelor Barney who tries to fix it all.
#21 - Girls Vs. Suits 8.27
Season 5 - Episode 12
When Barney debates giving up wearing suits in order to land a hot bartender, his conflicted feelings lead to an amazingly awesome musical number. Meanwhile, Ted gets one step closer to meeting the future mother of his kids.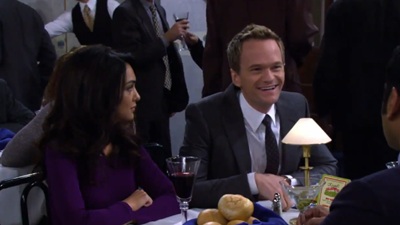 #22 - Tick Tick Tick 8.27
Season 7 - Episode 10
Barney and Robin find themselves in an uncomfortable situation when they hide a secret from their significant others. Meanwhile, Marshall, Lily and Ted attend a concert.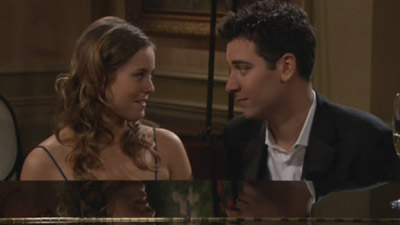 #23 - Drumroll, Please 8.27
Season 1 - Episode 13
Ted finds a new woman at the wedding. They want to remember the evening so they don't exchange last names or numbers; but Ted takes a big fall when he tries to find out her name.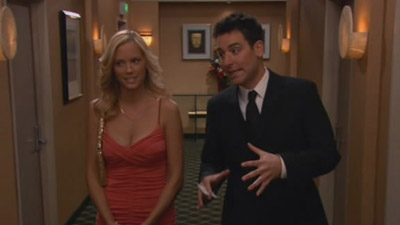 #24 - Mary the Paralegal 8.26
Season 1 - Episode 19
Robin is nominated to receive an award for a news report and everyone needs a date to take to the show. Barney introduces Ted to Mary as a date that Ted can take to the show. Originally Ted is opposed to the idea of just trying to save face in front of Robin but when she shows up with a date he changes his mind. Robin asks Mary lots of questions, and Ted begins to really like Mary, despite her occupation.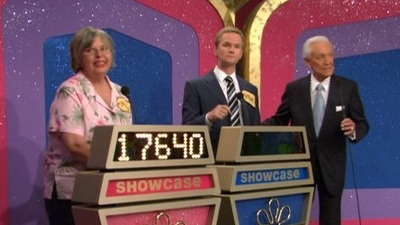 #25 - Showdown 8.26
Season 2 - Episode 20
Thinking that Bob Barker may be his father, Barney is overjoyed to be a contestant on The Price is Right. Marshall and Lily try sleeping apart prior to the wedding.