Rules of Engagement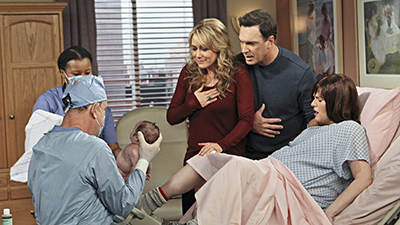 #1 - 100th 8.21
Season 7 - Episode 13
Brenda goes into labour on Jennifer and Adam's wedding day. Meanwhile, Russell and Timmy make an attempt at reconciliation and Audrey surprises Jeff.
#2 - Mannequin Head Ball 8.15
Season 5 - Episode 7
When Jeff can't get out of the lease for a retail space he rented for Audrey's fleeting cookie business, he and Adam invent a new game involving the heads of mannequins. Meanwhile, Russell and Timmy go on a double date.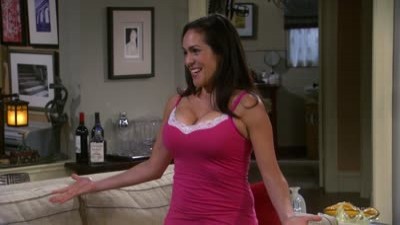 #3 - A Big Bust 8.13
Season 6 - Episode 9
When Audrey thinks her maid needs help getting money to fix her limp, she asks her neighbours to help contribute, only to find out she misunderstood what the maid needed the money for.
#4 - They Do? 8.06
Season 4 - Episode 13
Adam and Jennifer plan a secret wedding; however, a series of unfortunate events puts their plan in jeopardy. Meanwhile, to keep Russell and Timmy from finding out about the ceremony, Adam tells them he is staging an intervention for Jeff, on the fourth season finale of RULES OF ENGAGEMENT.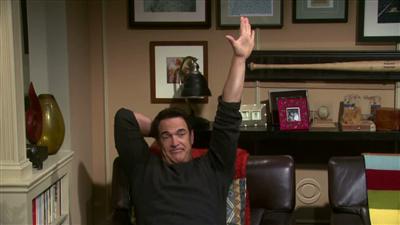 #5 - Indian Giver 8.04
Season 4 - Episode 7
Audrey is surprised by Jeff's sudden interest in her favourite reality show until she discovers the reason. Meanwhile, to Russell's delight, Timmy has second thoughts about his impending arranged marriage.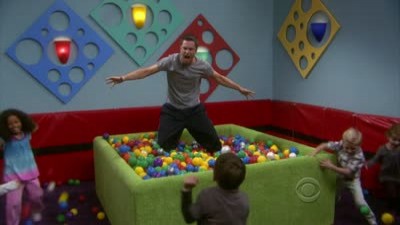 #6 - The Set Up 8.04
Season 5 - Episode 19
Russell finds Timmy has a sister and wants to date her. Audrey and Jeff play match maker for their neighbour Liz.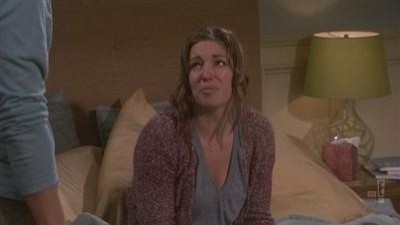 #7 - The Challenge 8.04
Season 3 - Episode 9
Russell issues a competition between he guys to see who can convince their partners to engage in sex more easily.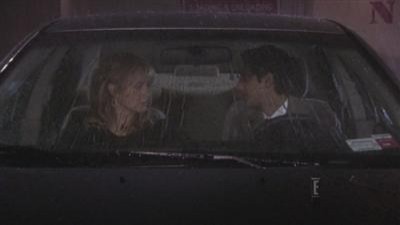 #8 - Poaching Timmy 8.04
Season 3 - Episode 6
When Timmy gets tired of Russell's demands and Audrey gets fed up with her terrible assistant, the two work together to find a solution. Meanwhile, Jeff's superstition gets the best of him as he tries to recreate the exact conditions of the Giants' win.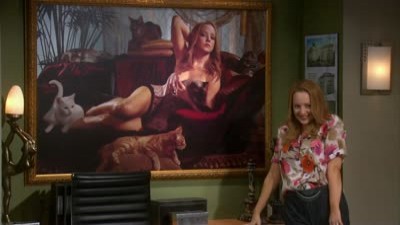 #9 - Dirty Talk 8.02
Season 6 - Episode 1
As Liz (Wendi McLendon-Covey) enthusiastically tries to make her marriage to Russell work, he tries to end their relationship.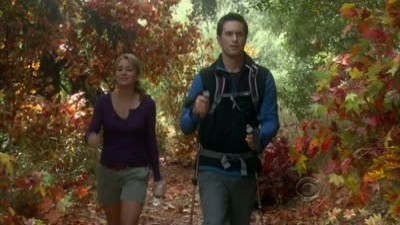 #10 - Nature Calls 8.01
Season 6 - Episode 4
When the gang decides to take a trip to Vermont to check out the fall foliage, they find themselves wishing they had never left home. Meanwhile, Russell has renewed faith in his marriage to Liz.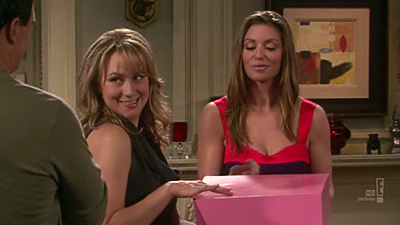 #11 - Sex Toy Story 8.00
Season 3 - Episode 13
After Jennifer hosts a party, Jeff wonders if he and Audrey are missing out on something in their personal life.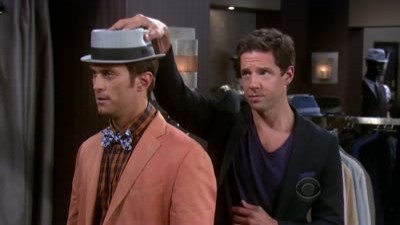 #12 - Shy Dial 8.00
Season 6 - Episode 5
Jeff has found a way to talk to his wife without having to physically talking to his wife through an app on his phone by telling her what ever he wants by having his voicemail go straight to her voicemail. Adam has a salesman come to his defence after his friends pick on him for some bad choice in picking his clothes.
#13 - Anniversary Chicken 8.00
Season 5 - Episode 18
After Jeff stuns Audrey by remembering their wedding date the surprise is on Jeff. Timmy helps Russell on a date.
#14 - Cheating 7.99
Season 6 - Episode 6
Audrey tries to persuade Jeff to eat healthier when he is diagnosed with high cholesterol, but he can't help sneaking around with Brenda for unhealthy food. Meanwhile, Russell tries to keep up with his new college intern on the party circuit.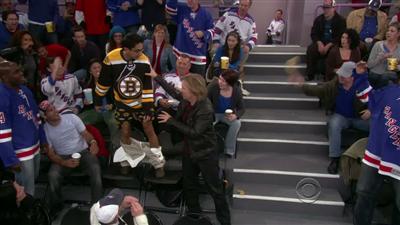 #15 - The Score 7.99
Season 4 - Episode 9
Jeff really can't stand not knowing the score of the NY Rangers game and has to try hard to get the game off his mind while at a party for Audrey's boss. Russell is mad at Timmy because he doesn't root for the home team.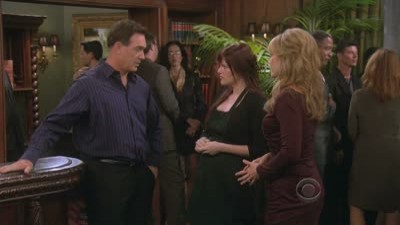 #16 - Catering 7.99
Season 7 - Episode 8
Brenda gets Jeff and Audrey to help cater an event at Columbia University. Audrey tries to impress the attendees, but it's Jeff's bartending skills that wow the crowd. Meanwhile, Russell enthusiastically embraces Timmy's Bollywood culture.
#17 - Fun Run 7.98
Season 5 - Episode 10
Jeff struggles to figure out how to ask his co-workers to donate money for Audrey's 10K charity run after telling them that he doesn't want to participate in their fund raisers anymore.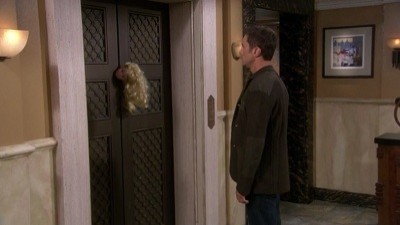 #18 - Goodbye Dolly 7.97
Season 6 - Episode 14
Audrey tries to prepare for motherhood by continuing to repair a doll that she keeps damaging. Meanwhile, Jeff questions Brenda's dating choices.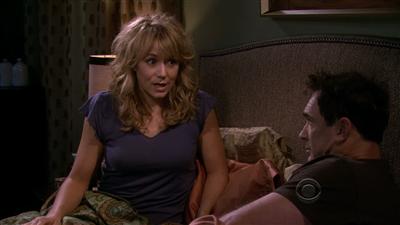 #19 - Ghost Story 7.97
Season 4 - Episode 4
Audrey is upset when Jeff reveals to her that he doesn't believe she saw her dead grandmother's ghost. Meanwhile, Russell tries to persuade Timmy not to go through with his arranged marriage.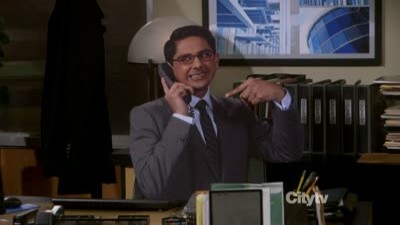 #20 - Beating the System 7.97
Season 5 - Episode 20
Jeff and Audrey are in for a big change when Brenda finds out she is pregnant. Timmy is Adam and Jennifer's wedding planner.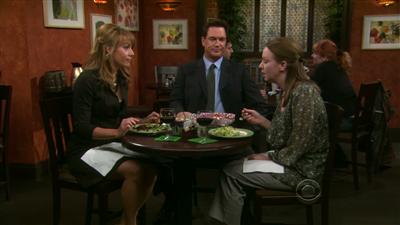 #21 - 3rd Wheel 7.95
Season 4 - Episode 6
Unbeknownst to Jeff, Audrey lies to her homely friend Liz that she is on Jeff's list of woman he would sleep with if Audrey wasn't around.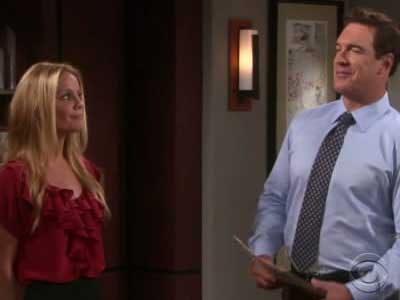 #22 - Flirting 7.95
Season 4 - Episode 1
Jeff listens to Russell about a co-worker and finds himself in trouble. Timmy is sent to get Russell's phone from the apartment of his most recent conquest.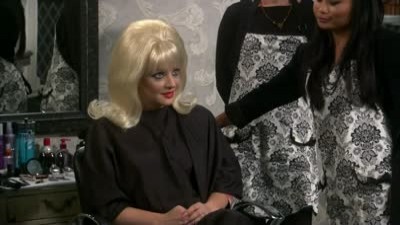 #23 - Bros Before Nodes 7.94
Season 6 - Episode 2
Worried about getting his father's approval, Russell gets Liz all dolled up to meet him. Meanwhile, Jeff is more concerned about his guys' weekend being cancelled than Audrey's feelings, and Adam has a new friend (Curtis Armstrong) to drive crazy.
#24 - Scavenger Hunt 7.93
Season 6 - Episode 8
In order to convince Audrey he is making an effort in their relationship, Jeff sends her on a romantic scavenger hunt, with mixed results. Meanwhile, Adam leads Russell to believe that Jen has a sex tape.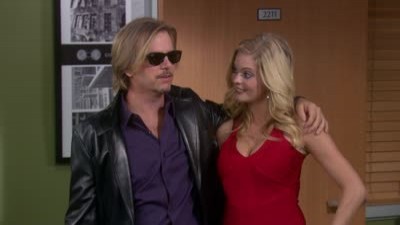 #25 - After the Lovin' 7.93
Season 6 - Episode 10
Jeff discovers that Audrey uses sex to get what she wants, while Russell and Timmy make a commercial for their new soup spoon.