Malcolm in the Middle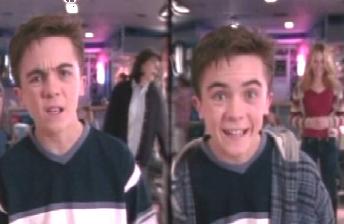 #1 - Bowling 8.33
Season 2 - Episode 20
Malcolm and Reese (Frankie Muniz, Justin Berfield) go to a bowling party where they vie for the attention of a cute girl. With Jane Kaczmarek, Bryan Cranston and Erik Per Sullivan.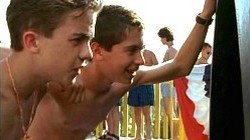 #2 - Water Park (1) 8.32
Season 1 - Episode 16
When the family goes to a water park for a day, Dewey is left home with an elderly, stern babysitter. Francis plays pool with Spangler and loses.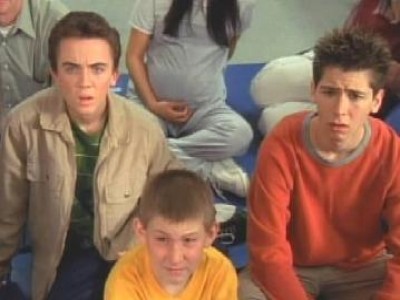 #3 - Baby (2) 8.27
Season 4 - Episode 21
While Lois is in labor, the house is hectic, and Hal, desperate to get home, has crashed the car on the way out of the expo.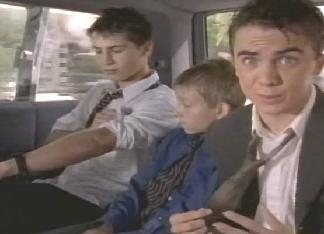 #4 - Family Reunion 8.24
Season 4 - Episode 3
Christopher Lloyd adds to his gallery of eccentric characters, playing Hal's quirky, cranky and very wealthy father, Walter, in this rollicking episode. The occasion is a birthday celebration for the old man, but the snooty female in-laws seem more interested in offending Lois. Their shabby behavior initially goes unnoticed by Hal, who's desperately trying to bond with his self-centered dad; and by Dewey and Reese, who seek some of Grampa's dough by currying favor with him. But when Lois is reduced to tears after being excluded from a group photo, the family rallies to her side with an all-out counterattack that turns the party into pandemonium.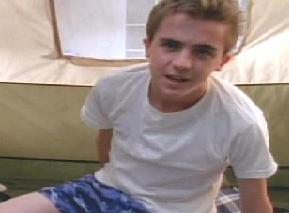 #5 - Grandma Sues 8.22
Season 4 - Episode 9
Cloris Leachman returns in her Emmy-nominated role as the spiteful and irascible Grandma Ida. She's even nastier than usual (if that's possible) because of a tumble down the front steps that resulted in a broken collarbone, prompting her to sue her daughter and son-in-law for pain and suffering. And there's more momentous news on the home front: Lois is pregnant. So she pleads with Ida to reconsider her lawsuit: "We're already stretched to the limit financially as it is. Obviously, a new baby is going to make things even harder on us." "Yes, yes, of course," Ida concurs. "You should settle."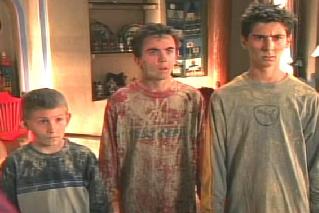 #6 - Boys at Ranch 8.22
Season 4 - Episode 8
Typically, the boys run amok at Francis's dude ranch; atypically, he disciplines them, setting the stage for their clever retaliation.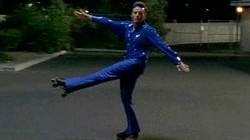 #7 - Rollerskates 8.21
Season 1 - Episode 13
Malcolm is angry because during a game of street hockey, he sprints up and down the street in shoes, only to have it start back the other way. So he decides he is ready to take skating lessons from his dad. He asks Reese and Francis how it is, but they both refuse to tell him. When he starts, he is angered by all the silly twists and spins they are doing. Meanwhile, Reese rollerskates in the house with a bunch of gunk on his skates which causes Lois to throw out her back while yelling at him.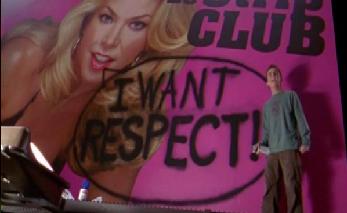 #8 - Billboard 8.20
Season 6 - Episode 10
When Lois catches the boys vandalizing a trashy billboard for a strip club, Malcolm alters the vandalism into a women's rights protest, which sparks a colossal media circus. In no time, feminists, conservative religious groups and national new reporters descend on the scene. After Hal grants a TV interview, a woman from his past turns up at the faux protest; and Reese, inspired by the giant billboard stripper who comes to life in his dreams, gives an impassioned speech about the objectification of women.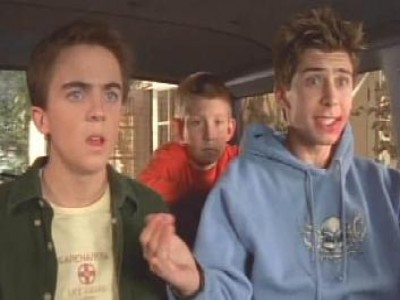 #9 - If Boys Were Girls 8.17
Season 4 - Episode 10
After being rattled by a battle among the boys, a pregnant Lois ponders the consequences of raising another brawling kid. So she fantasizes that her unruly sons have morphed into well-behaved young daughters. Malcolm becomes Mallory, Reese is transformed into Renee and Dewey turns into Daisy.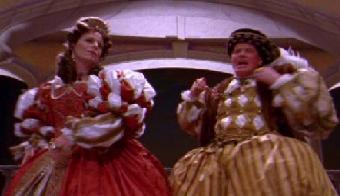 #10 - Dewey's Opera 8.16
Season 6 - Episode 11
When Lois buys a brand-new king-sized bed, Hal thinks that her motive is to put more distance between them and refuses to sleep in it. Moved to tears by an opera he sees on television, Dewey is inspired to write his own operatic masterpiece, "The Marriage Bed," which is based on his parents' fight and turned into a school production. Meanwhile, Malcolm and Reese build their own street luge board; and Jamie falls head over heels for the baby girl across the street.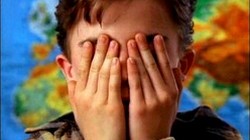 #11 - Pilot 8.15
Season 1 - Episode 1
Perhaps the most original sitcom pilot in recent years, this first episode combines sharp writing with a hyperbolic camera style reminiscent of Parker Lewis Can't Lose. Malcolm introduces us to his world, dominated by omnipresent schoolyard bully Spath and made worse by his enforced friendship with Stevie, an asthmatic wheelchair genius. When a battery of tests reveals that Malcolm has an IQ of 165, he is moved into Stevie's special accelerated class, despite his protests that "around here being intelligent is exactly the same as being radioactive." On the bright side, Malcolm discovers a practical application for intelligence when he and Stevie spontaneously hit on a solution to Spath's persistent tyranny.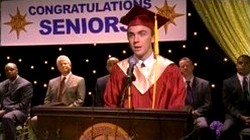 #12 - Graduation 8.14
Season 7 - Episode 22
Malcolm struggles with his speech when he's elected valedictorian of his graduating class at school. However, Lois refuses to listen to any of his complaints and reveals that she wants him to become President of the United States. Meanwhile, Reese does everything he can to get a permanent job as a high school janitor, which includes creating the most disgusting mess ever. In the meantime, Hal has problems with Malcolm's Harvard tuition, while Francis finally gets a real 9-5 job that he actually enjoys. Also returning for the family celebrations is Grandma Ida, as they all say goodbye to Malcolm when he leaves for college.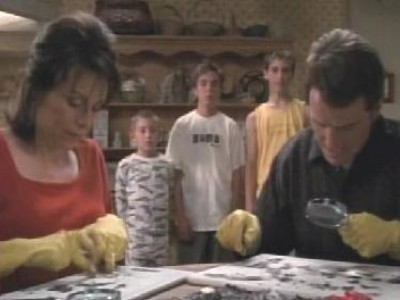 #13 - Poker 8.12
Season 3 - Episode 8
Poker showdowns with Abe give Hal a flush; dance lessons turn Lois awhirl; an Alaskan blizzard entraps and rattles Francis. (TV Guide)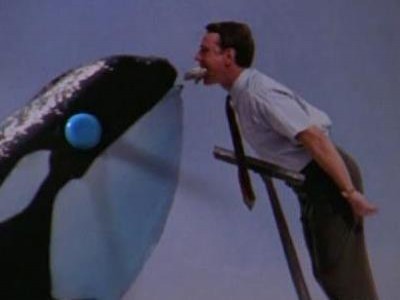 #14 - Reese Joins The Army (2) 8.12
Season 5 - Episode 22
Reese continues to be a great soldier in the Army until he finds himself in a situation where his Sergeant cannot help. But after comparing being captured to being grounded, he takes action and leads his team to victory. But being such a successful soldier has it's bad parts as well, as Reese prepares to jump from the plane - right into Afghanistan. Malcolm has his hands full as well as he attempts to prove Hal innocent. But being good with numbers helps as Malcolm notices all of the prosecutions given dates are on Fridays - which Hal hasn't worked on in over 15 years. And with Reese missing and Hal's case, Lois falls deeper and deeper into insanity.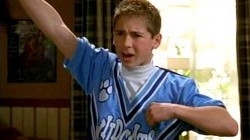 #15 - Cheerleader 8.11
Season 1 - Episode 12
Reese becomes so head-over-heels for a girl on the cheerleading squad that he actually decides to join. Dewey tries to convince Lois and Hal to buy him a new toy. Francis suffers through a long lecture from Spangler.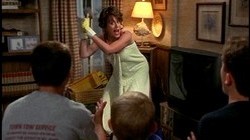 #16 - Red Dress 8.11
Season 1 - Episode 2
A battle of wits and wills ensues between the boys and their angry mom, who wants to find out who ruined her expensive new red dress -- found partially burned and soaking in the toilet. It's Hal and Lois's wedding anniversary (hence the dress); and while the boys fend off their mother, with the long-distance assistance of Francis, a lonely and increasingly sozzled Hal bonds with the staff of the restaurant where he booked a table for the big night. Lois finally achieves an epiphany on the phone with Francis, who convinces her to for once "let something go." After she leaves for the restaurant, with the boys in tow, Hal arrives home to an empty house -- and we learn the truth about what happened to the red dress.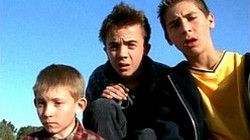 #17 - Smunday 8.10
Season 1 - Episode 15
The boys stay home from school when their mother thinks it's Sunday instead of Monday. Malcolm thinks of a plan to get Francis out of trouble once again. Hal gets sucked in by a Porsche dealership.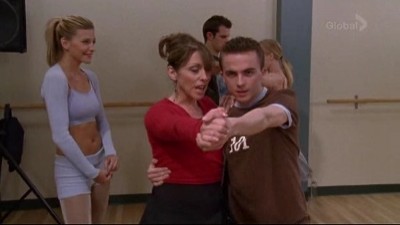 #18 - Bomb Shelter 8.08
Season 7 - Episode 18
Malcolm joins a local dance class to impress a girl, but when she loses her footing, he realizes that to win the competition he'll need a partner who can step it up. Dick, a rival student in the class who takes dancing a bit too seriously, challenges Malcolm to a dance-off. Meanwhile, Hal discovers an underground bachelor pad in the backyard.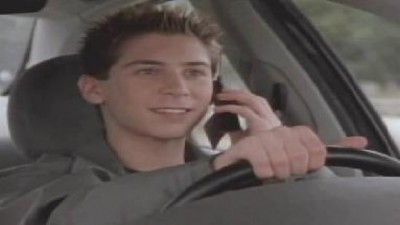 #19 - Reese Drives 8.07
Season 3 - Episode 13
Highway horror: Reese gets a learner's permit, which he promptly proceeds to abuse by commandeering a driving-school vehicle.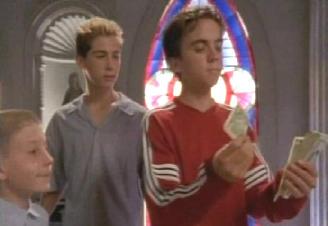 #20 - Charity 8.06
Season 3 - Episode 5
In an effort to contribute to society and to make her boys useful at the same time, Lois "volunteers" Malcolm, Reese and Dewey for charity work at a local church. The boys are assigned to sort giant piles of donated clothing, game, appliances etc. Initially irritated at their new task, they realize the donated stuff is a lot nicer than their own possessions, and they begin swapping out their old stuff with the second-hand items. The boys soon make a enterprise out of their charity assistance, going as far as to sell things to the neighborhood kids - that is until Hal finds out. Meanwhile, Francis must come to grips with the fact his fabulous job in Alaska is not quite what he expected.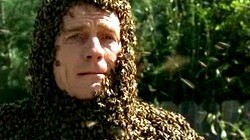 #21 - The Bots and the Bees 8.05
Season 1 - Episode 14
Malcolm and his Krelboyne classmates enlist the help of Hal for a school project, which involves a robot, and an enormous swarm of bees. Lois visits Francis at his school after he becomes injured and soon clashes with Spangler.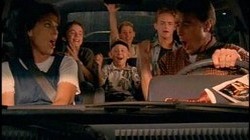 #22 - Krelboyne Picnic 8.05
Season 1 - Episode 8
Disasters abound at a gifted kids' picnic, where stage acts bomb, families feud, and Malcolm's dad Hal serves meat to vegetarians. Despite Malcolm's best efforts -- feigning sickness, planning to go over the wall with Francis -- his family insist on accompanying him to a circus-themed picnic for the Krelboyne class, whom must each perform for the assembled students and families. Once there, Lois immediately feuds with Dorene, the loud-mouthed mother who dominates the other parents; Reese plans to "kick Krelboyne butt" and is hoist by his own petard (okay, underpants) by Eraserhead's much bigger brother; Francis goes through an entire romantic relationship in the course of the single afternoon; and Hal grosses out the entire class by sneaking real meat into their vegetarian barbecue. When a desperate Malcolm turns Stevie's demonstration of catalysts into a gigantic stink bomb, Caroline is convinced she will be fired -- so Malcolm must go on and quell the crowd by demonstrating his abili
#23 - Experiment 8.05
Season 5 - Episode 19
When Dewey's annual candy selling event for school comes up, he uses the excuse of "these bars help support america" to sell them. Malcolm and Stevie attempt a science experiment, and are shocked when Reese begs to help.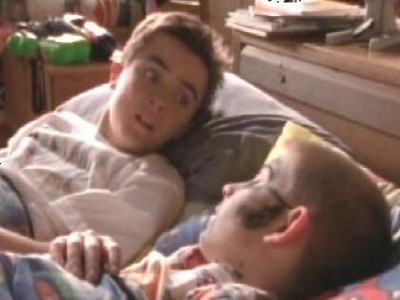 #24 - Malcolm vs. Reese 8.05
Season 2 - Episode 21
Francis has an extra ticket for a wrestling event and it is the prize pitting Malcolm vs. Reese in a one-upmanship war; caring for Craig's cat is troublesome for Dewey.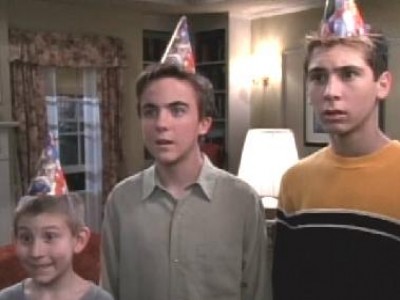 #25 - Hal's Birthday 8.04
Season 3 - Episode 15
The arrival of Francis's new bride on Hal's birthday sparks a fray that drives the younger siblings out---and into a posh hotel.