Arrested Development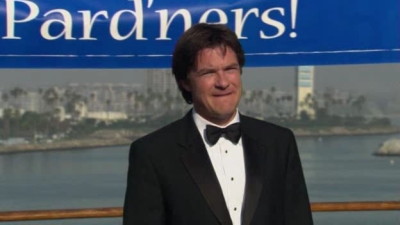 #1 - Development Arrested 8.60
Season 3 - Episode 13
After returning home from Iraq, George Sr. is finally cleared of all charges, and Michael is relieved to be the head of a successful company for a change. The real brains behind the madness is revealed, and just as the family begins to celebrate their victory, a whole new set of problems emerge.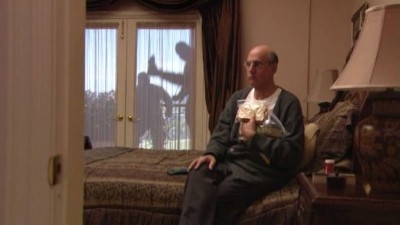 #2 - Making a Stand 8.40
Season 3 - Episode 8
Michael is tired of his father always having Gob compete with him, so Michael gets Gob his own banana stand franchise, only to find that Gob has set it up 20 feet from the old one. After the two compete, they decide to teach their father an elaborate lesson, and Buster refuses to use his handicap to scare kids. Meanwhile, Maeby uses Lucille's surgery in a horror film.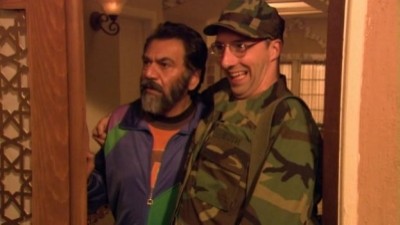 #3 - Exit Strategy 8.38
Season 3 - Episode 12
Gob goes to Iraq to perform his Christian magic act on the USO tour and ends up incarcerated. Michael learns George, Sr. sent Gob to Iraq to burn down the model home he built there, so Michael and Buster fly to Iraq to spring their brother from prison.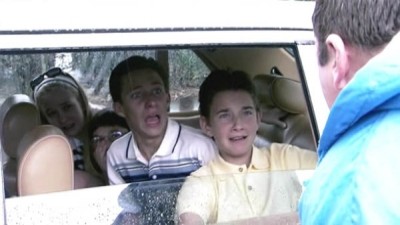 #4 - Pier Pressure 8.36
Season 1 - Episode 10
Buster realizes that medical marijuana will help cure Lucille 2's vertigo, and pays George Michael to get it for him from Gob. Lindsay sends Maeby to spend a day with Lucille to punish her for bad grades. Michael thinks George Michael is on drugs and attempts to teach him a lesson.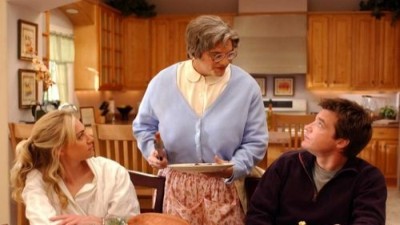 #5 - Meat the Veals 8.36
Season 2 - Episode 16
George Sr. tries to find a way to attend an anniversary dinner for Lucille while Michael deliberately offends Ann's devout Christian parents. Tobias goes overboard performing his "Mrs. Featherbottom" persona.
#6 - A New Attitude 8.34
Season 4 - Episode 11
Gob accepts a job from his brother, but is distracted by a scheme of his own.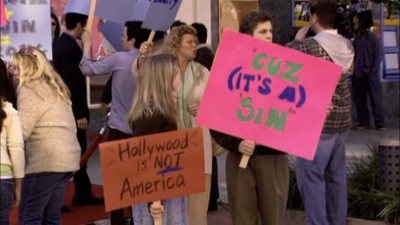 #7 - Righteous Brothers 8.32
Season 2 - Episode 18
Gob hides George Sr. while the model home's plumbing is checked; George Michael helps Ann protest Maeby's new movie; Tobias takes a liking to Kitty after Michael asks him to keep an eye on her.
#8 - Good Grief 8.31
Season 2 - Episode 4
Lucille hires a bounty hunter, Ice, to find George Sr., who may be closer than everyone thinks. Gob tries to pull off an elaborate illusion, Maeby tries to set Lindsay up with Ice, and Michael tries to mend George Michael's broken relationship.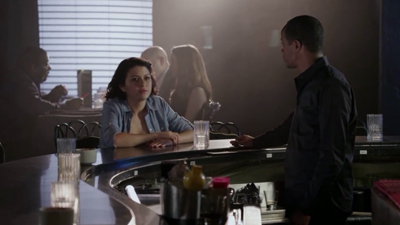 #9 - Señoritis 8.31
Season 4 - Episode 12
Maeby moves out on her own and reconnects with her cousin George-Michael.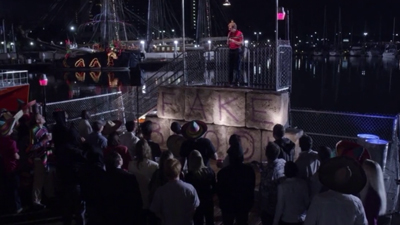 #10 - Blockheads 8.30
Season 4 - Episode 15
George-Michael tries to reconnect with his father, but is finding himself overwhelmed by the responsibility of running his business.
#11 - Mr. F 8.30
Season 3 - Episode 5
Michael must deal with a huge mole problem in order to salvage a major real estate deal with Japanese investors. In an effort to help Michael, Gob and Buster team up with George Sr.'s surrogate, Larry, to devise a plan and save the deal, but their plan falls apart in a big way. Meanwhile, Tobias mistakes a CIA agent for a CAA agent and inadvertently betrays the family, and Michael makes Rita a proposal she can't refuse. Frankie Muniz makes a cameo as himself.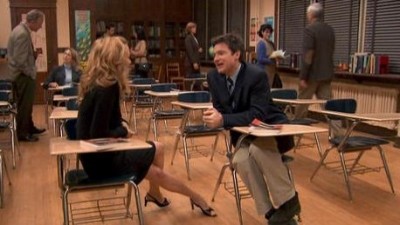 #12 - Shock and Aww 8.27
Season 1 - Episode 14
Michael falls for his George Michael's ethics teacher, whom his son also has a crush on. Meanwhile, Lucille adopts a 14-year old Korean boy, and George Sr.'s "Caged Wisdom" tapes have given him a new admirer.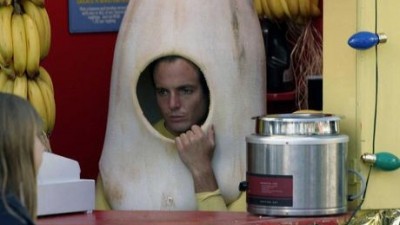 #13 - Afternoon Delight 8.26
Season 2 - Episode 6
Gob stages mass firings after being inadvertently roasted at the Bluth Company Christmas party. Michael is forced to rebuild the Banana Stand, and Buster plays hooky from the Army at an arcade game.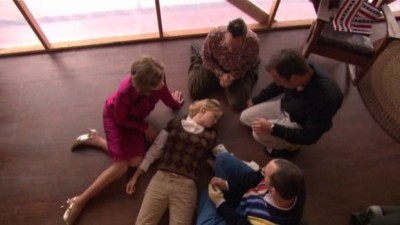 #14 - Forget Me Now 8.24
Season 3 - Episode 3
George Sr. is placed under house arrest by the family's new attorney Bob Loblaw, and finds that it's not exactly a walk in the park. Michael sets up his first date with Rita, but Rita has an unfortunate encounter with the family beforehand.
#15 - Let 'Em Eat Cake 8.24
Season 1 - Episode 22
In the first season finale, George Sr. has a heart attack, and Maeby is jealous when George Michael likes another girl. Meanwhile, Lindsay decides to leave Tobias until a book he wrote a long time ago becomes a gay bestseller, and Buster and Annyong compete over women.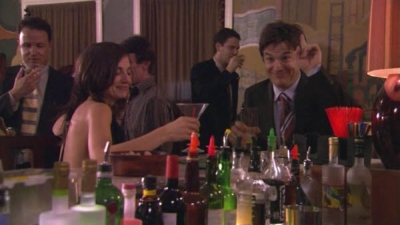 #16 - Family Ties 8.21
Season 3 - Episode 11
In an effort to get to the bottom of things, Michael tracks Nellie down and hires her as a consultant for the Bluth Co. Unfortunately, Michael discovers Nellie's hands-on approach is more than he bargained for.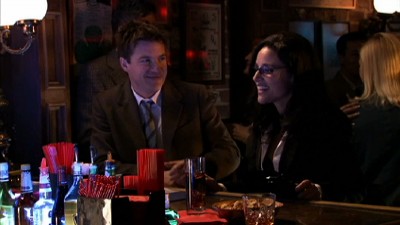 #17 - Altar Egos 8.19
Season 1 - Episode 16
Michael attempts to have a one-night stand with an attorney whom he doesn't know is not only blind, but the prosecutor who is trying to put his father in jail. Also, Gob gets married on a dare, Maeby pretends to be a girl with a made up disease, and George Sr.'s admirer turns out to be an undercover SEC agent who has truly fallen for him.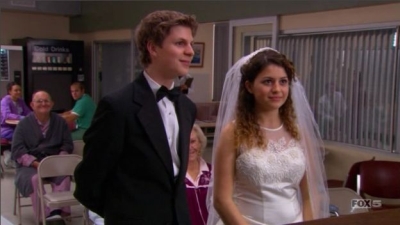 #18 - Fakin' It 8.18
Season 3 - Episode 10
George, Sr. hires a new attorney who asks the Bluths to participate in a mock trial to help prepare them for the real thing. The attorney gets actor Judge Reinhold to preside over the mock case. Meanwhile, Buster fakes a coma to get out of testifying, and George Michael and Maeby participate in a mock wedding to entertain hospital patients. Back at the office, Michael discovers that he may have a long-lost sister named Nellie Bluth.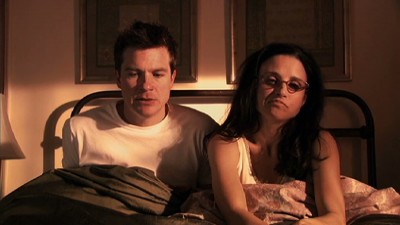 #19 - Justice Is Blind 8.18
Season 1 - Episode 17
Gob steals a file on the government's case against the Bluth Company that Maggie had given to Michael. Tobias is sent to Maggie's house to get evidence, George Michael tries to prove Maeby's fraud, and Lindsay fights to remove the Ten Commandments from the courthouse lawn.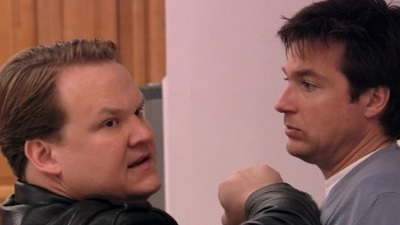 #20 - S.O.B.s 8.17
Season 3 - Episode 9
George Sr. suggests a last-ditch effort to save the family by holding a fund raiser to raise money to pay their legal expenses. Michael suggests to Lindsay that she take over the house work, and he sends George-Michael to an expensive boarding school. Meanwhile, Maeby has trouble with a snowboarding film and Tobias tries to be a "discipline daddy".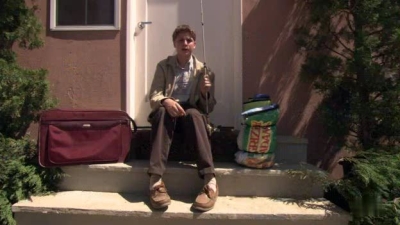 #21 - The Cabin Show 8.16
Season 3 - Episode 1
Michael learns that it's actually George Sr.'s twin brother Oscar serving time in prison, not George. After getting a tip from Barry, Michael heads to Reno to find George, but that costs him a camping trip he promised his son.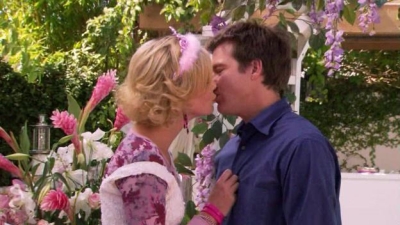 #22 - The Ocean Walker 8.15
Season 3 - Episode 6
After Michael announces he's marrying Rita, George Sr. worries that she's after the family's money. But when Rita's Uncle Trevor tries to stop the wedding by revealing some surprising information about Rita, Michael must decide if he wants to walk down the aisle.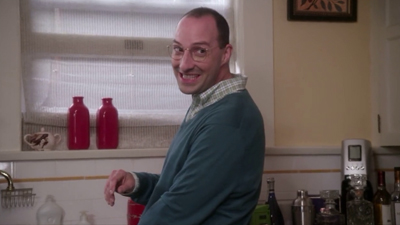 #23 - Off the Hook 8.15
Season 4 - Episode 14
Buster struggles to make it on his own and break away from his overbearing mother.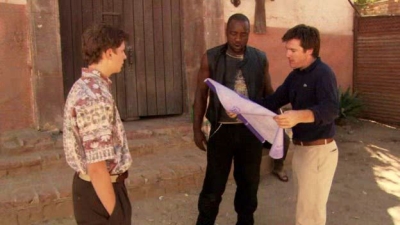 #24 - ¡Amigos! 8.15
Season 2 - Episode 3
Michael is increasingly frustrated over being abandoned by the family, and when the staircar is found in Mexico, Michael vows to find his father and give him a piece of his mind. Also, Buster spends time with Lupe's family and thinks he's in Mexico.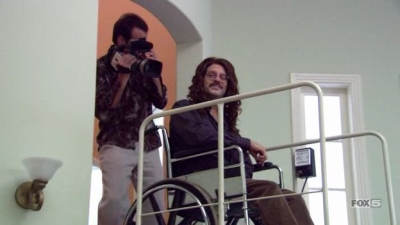 #25 - Prison Break-In 8.14
Season 3 - Episode 7
The family plans their annual fund raiser, and they actually have a cause this time. Tobias is ailing due to his transplanted hair plugs, which appear to be rejecting him. Lindsay uses the illness as her ticket back into high society, and Michael learns of the prison warden's true intentions with his mother after reading the warden's screenplay.