Party Down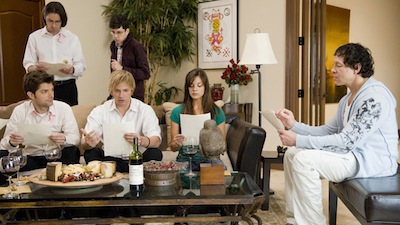 #1 - Steve Guttenberg's Birthday 8.47
Season 2 - Episode 5
At his own birthday, Steve Guttenberg volunteers to turn his party into a writing workshop when he overhears Roman and writing partner Kent discussing their script.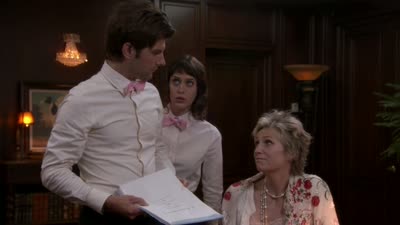 #2 - Constance Carmell Wedding 8.32
Season 2 - Episode 10
Constance is getting married and she's hired her Party Down friends to make sure they attend. Ron, guided by Constance's wisdom to 'follow your heart', makes a desperate bid for love.
#3 - Not On Your Wife Opening Night 8.28
Season 2 - Episode 6
At a community theater, the onstage farce trickles into real life as Kyle promises to help his old mentor by romancing a wealthy female patron with the funds to save the theater.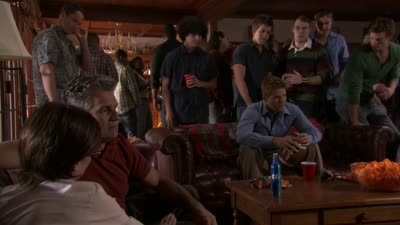 #4 - Cole Landry's Draft Day Party 8.17
Season 2 - Episode 9
When top college QB Cole Landry unexpectedly slips in the draft, rumors begin circulating that tangle Casey and Henry in the secret lives of college athletes.
#5 - James Rolf High School Twentieth Reunion 8.16
Season 1 - Episode 9
Ron decides to cater his own reunion, and begins to slip back into his old drunken habits. Henry considers moving home, causing Casey to consider their "casual" relationship.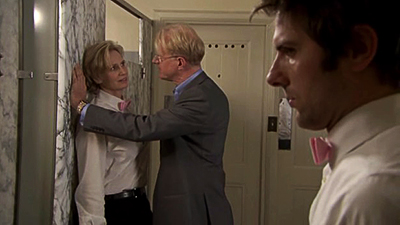 #6 - Pepper McMasters Singles Seminar 8.16
Season 1 - Episode 3
The Party Down team caters a senior singles mixer hosted by Pepper McMasters. Constance has an awkward encounter with an old flame and Casey seeks relationship advice.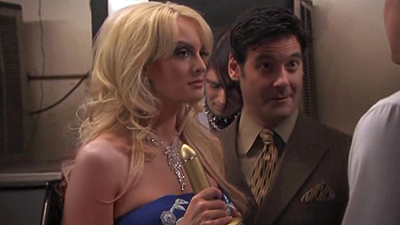 #7 - Sin Say Shun Awards Afterparty 8.16
Season 1 - Episode 5
The Party Down team caters a porn awards afterparty. Kyle tries to teach Roman to "play it cool" with the porn stars. A mysterious businessman makes Ron a surprising business offer.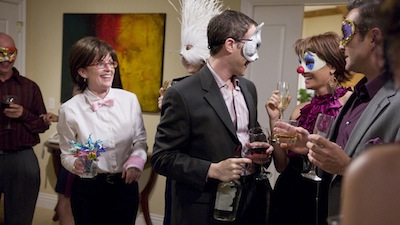 #8 - Nick Dicintio's Orgy Night 8.14
Season 2 - Episode 3
Catering an orgy proves to be the wrong place for Ron to deal with his recent breakup. Roman seizes the opportunity to help the host create the ideal orgy atmosphere.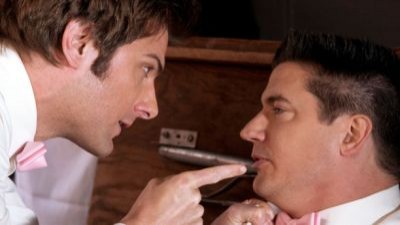 #9 - Stennheiser-Pong Wedding Reception 8.11
Season 1 - Episode 10
In the season finale, the team is excited to cater a lavish gay wedding, but must take a backseat to the chiseled men of the Adonis catering company. While Ron falls apart, Henry is forced to take charge.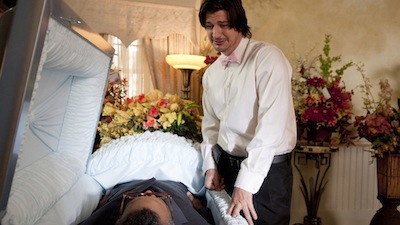 #10 - James Ellison Funeral 8.10
Season 2 - Episode 4
The funeral of a patriarch goes awry when the deceased's mistress arrives to pay her last repects. Kyle is mesmerized by the possibility of learning the blues from a real bluesman.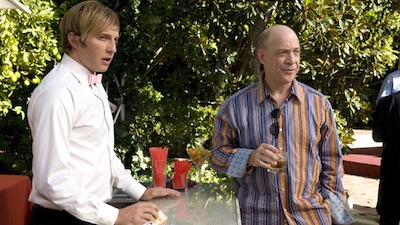 #11 - Precious Lights Pre-School Auction 8.09
Season 2 - Episode 2
Having trouble letting go of his leadership position, Ron and Henry clash at a fundraiser where parents will do anything to get their kids into an exclusive elementary school.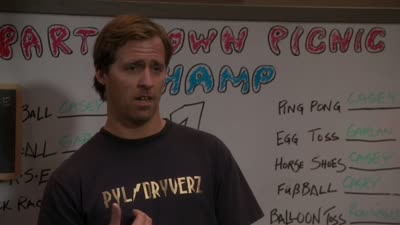 #12 - Party Down Company Picnic 8.03
Season 2 - Episode 7
Competition is the word of the day as Ron competes for a job at the head office, Casey for best all around at the events and Roman and Kyle compete with Val Halla catering.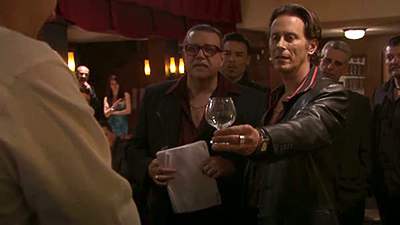 #13 - Celebrate Ricky Sargulesh 7.96
Season 1 - Episode 8
The Party Down team's actors are recognized at a party and treated as stars. But when Roman and Ron discover the host is a mobster, they suspect his screenplay might be a confession.
#14 - Jackal Onassis Backstage Party 7.94
Season 2 - Episode 1
As the struggling new Party Down team leader, Henry is forced to juggle an incognito rock star, the return of of Ron Donald and Casey, the girl who broke his heart.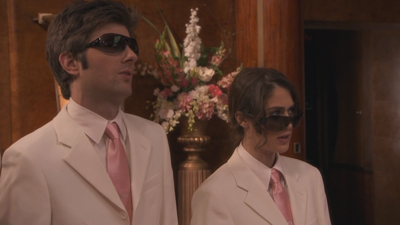 #15 - Taylor Stiltskin Sweet Sixteen 7.94
Season 1 - Episode 6
Taylor Stiltskin's film producer father is throwing her the perfect sweet 16--only nobody showed up! Henry runs into an old friend. Ron gets business advice from a rap duo.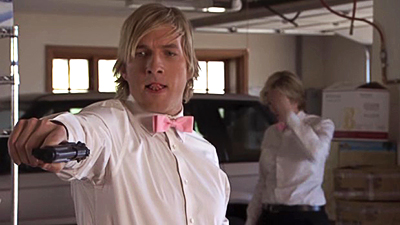 #16 - Investors Dinner 7.89
Season 1 - Episode 4
A land tycoon expects flawless service from the Party Down crew, but Ron's dreams of success threaten to ruin everything. Kyle makes a friend whose lifestyle he hopes to emulate.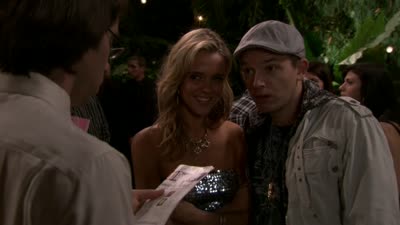 #17 - Joel Munt's Big Deal Party 7.85
Season 2 - Episode 8
Roman is less than thrilled when he discovers the party is being thrown by his 'sell-out' writing partner who hired him to rub his face in the sale of his new spec script.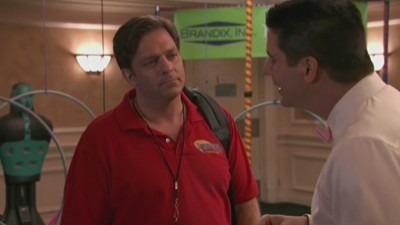 #18 - Brandix Corporate Retreat 7.78
Season 1 - Episode 7
When the Party Down team caters the Brandix corporate retreat, Casey strikes up a friendship with the sports star guest speaker, making both Henry and Roman jealous.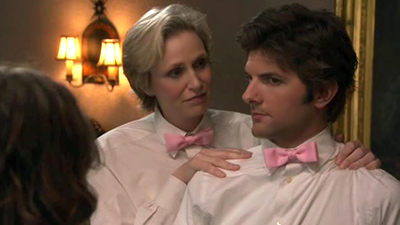 #19 - California College Conservative Union Caucus 7.75
Season 1 - Episode 2
At a college conservatives event, students aim to give the Party Down team advice on success. As the event goes on, it turns out the students may not be so bright.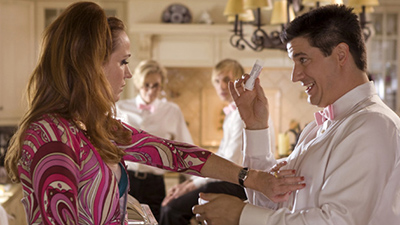 #20 - Willow Canyon Homeowners Annual Party 7.47
Season 1 - Episode 1
Failed actor Henry Pollard returns to work at Party Down catering. He meets his fellow employees, led by his old coworker Ron, a clean-living team leader with big dreams.