Veep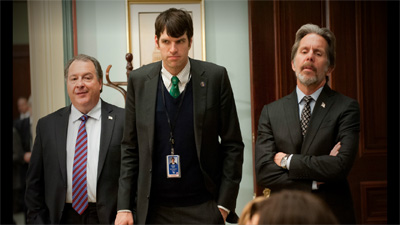 #1 - D.C. 8.34
Season 2 - Episode 10
With the administration in full crisis mode, Selina and her staff try to cope.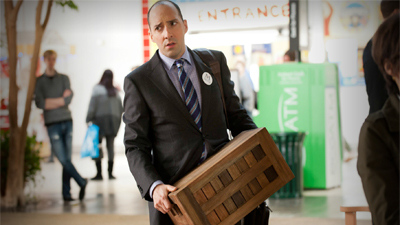 #2 - Crate 8.30
Season 3 - Episode 9
With Thornhill ahead in the polls, Selina and her staff discuss how to make her more "folksy." In need of a job, Jonah meets with Bill Ericsson. Selina has an interview with pretentious journalist Quincy Carter.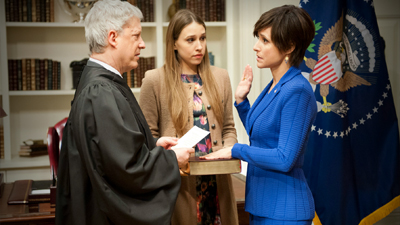 #3 - New Hampshire 8.14
Season 3 - Episode 10
Three days before the New Hampshire primary, Selina and her staff juggle her multiple official obligations and campaign appearances.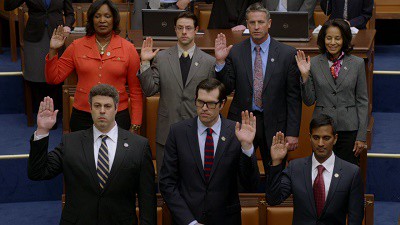 #4 - Kissing Your Sister 8.14
Season 5 - Episode 9
Catherine and Marjorie have a fight; Mike prepares for his babies; Selina is interviewed.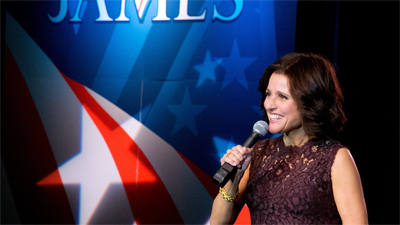 #5 - Election Night 8.13
Season 4 - Episode 10
On election night, Selina and her staff find their nerves growing frayed as each state result is called.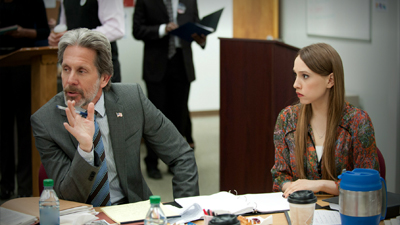 #6 - Debate 8.11
Season 3 - Episode 8
Selina and the staff prep for her debate with George Maddox, Danny Chung, congressman Owen Pierce and Joe Thornhill, a major-league baseball manager who recently entered the race. Dan returns with a rosier outlook. Wendy, Mike's wife, arrives to do a style piece on Selina, but eyes a bigger story involving Ray.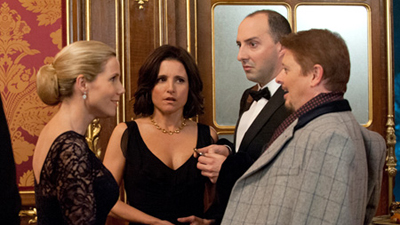 #7 - Helsinki 8.09
Season 2 - Episode 5
Selina and her staff head to Helsinki to finalize a trade agreement, but are worried whether Selina will be received warmly in Europe. Dan call Mike for advice on charming the press and Mike leans on Jonah for help. Ken and Ben argue over how to deal with new intel.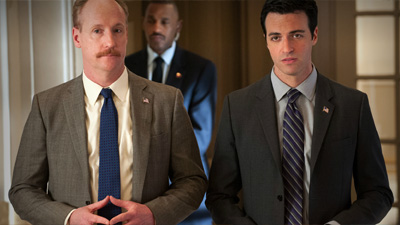 #8 - Running 8.08
Season 2 - Episode 9
The Veep continues her plans. Dan attempts to play both sides of the Selina-Danny Chung rivalry.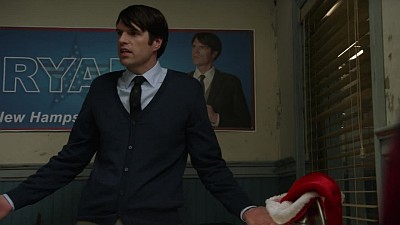 #9 - C**tgate 8.04
Season 5 - Episode 6
With the U.S. on the brink of a major financial meltdown, Selina must make an important decision. Jonah finds himself back in New Hampshire. Amy investigates the staff, and Catherine tries to get time with Selina to share major news.
#10 - Inauguration 8.04
Season 5 - Episode 10
Selina and her staff prepare for inauguration day; Mike suffers from exhaustion; Catherine gets a makeover.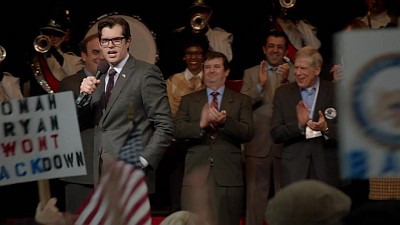 #11 - Congressional Ball 8.03
Season 5 - Episode 7
The White House Christmas party finds Selina canvassing for votes to break the election tie. The '50 Hottest D.C. Staffers' list is on everyone's lips in the West Wing. Mike mulls a career move. Dan helps Jonah hone his debate skills in New Hampshire.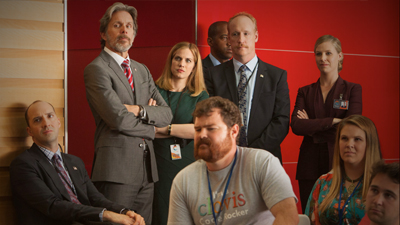 #12 - Clovis 8.03
Season 3 - Episode 4
On a fundraising trip in Silicon Valley, Selina is challenged by an anti-fracking mom and visits the campus of Clovis, a tech company with an ambitious young CEO. In D.C., Jonah makes a crude viral video of the Selina-mom encounter, and Dan, with Ben's help, gets an idea for a rumor he can spread against Chung.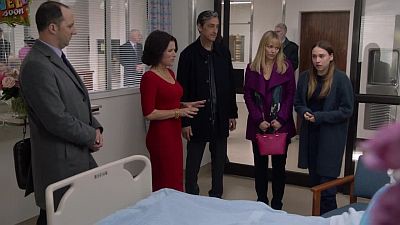 #13 - Mother 8.00
Season 5 - Episode 4
Selina rushes to the hospital while attempting to win the presidency. Amy and Dan discover the O'Brien camp has staged a fake protest, and task Jonah and Richard with organizing their own pro-POTUS demonstration. Mike and Wendy meet with a potential surrogate.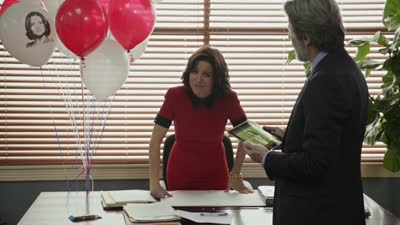 #14 - Alicia 7.99
Season 3 - Episode 3
While Selina and her staff prepare for an Annapolis event where she will announce her candidacy, Dan gets word that "Saturday Night Live" has done a not-so-flattering sketch about her.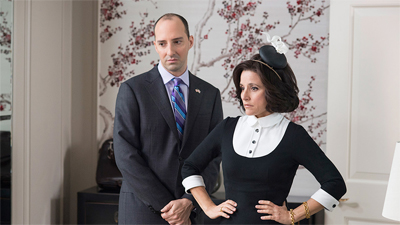 #15 - Special Relationship 7.99
Season 3 - Episode 7
In the U.K. for the 100th anniversary of WWI, Selina's staff worries about Ray's growing influence on the Veep. Meanwhile, Dan's nerves begin to fray as Ben gets news that sends him back to D.C. Later, Jonah arrives in London, U.K. to spy for Team Maddox, and Amy leaks a secret.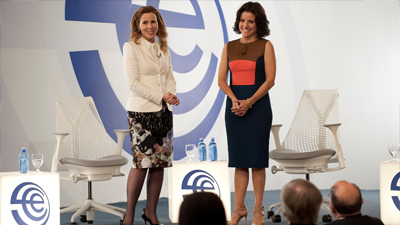 #16 - Detroit 7.97
Season 3 - Episode 6
At an economic summit in Detroit, Selina's staff and her family are peeved by the presence of her new personal trainer. Meanwhile, Jonah and Mike negotiate a photo-op with Selina and Maddox. Later, Catherine protects her mom from a protestor, and Selina attends a women's gun show.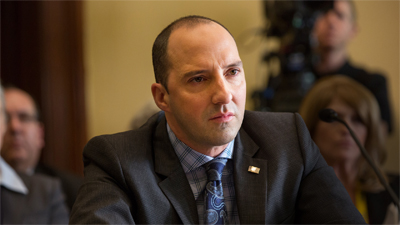 #17 - Testimony 7.97
Season 4 - Episode 9
While Selina fields questions from the press, members of her staff testify before a congressional committee about whether the Families First vote was intentionally sabotaged – and who was really behind the data breach.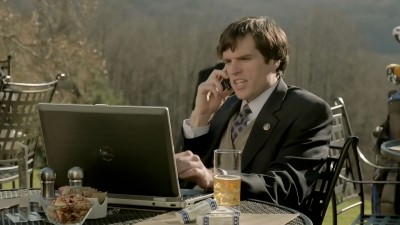 #18 - Tears 7.96
Season 1 - Episode 8
In the Season 1 finale, an Ohio gubernatorial candidate balks at Selina's endorsement due to her current unpopularity, but Mike and Amy try to make the best of the vice president's emotions during their meeting. Meanwhile, Dan can't shake the clean-jobs bill debacle, especially when it could be the subject of a Congressional hearing.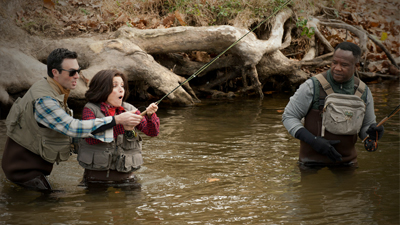 #19 - Fishing 7.94
Season 3 - Episode 5
Selina has a secret lunch with a major strategist she may tap as her campaign manager, even as Amy and Dan are openly vying for the job. Meanwhile, Defense Secretary Maddox invites the vice president to his country estate; Gary gets bad news about his shoulder; and Mike's colleagues find out he's mixing business with pleasure.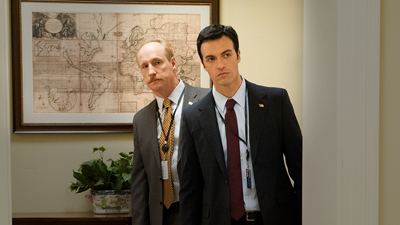 #20 - The Vic Allen Dinner 7.94
Season 2 - Episode 4
Selina is rankled when the White House releases an unflattering photo of her. Mike and Kent bond over sailing; Jonah gets an executive parking space; Sue has a job interview. Selina takes steps to keep her staff happy as they prepare for her appearance at the Vic Allen dinner.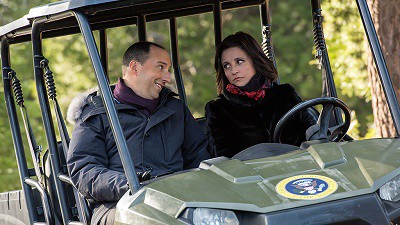 #21 - Camp David 7.93
Season 5 - Episode 8
A pre-Christmas celebration for Selina's family at Camp David camouflages her team's secret negotiations. Amy and Dan work on Jonah's human side after a terrible debate performance in New Hampshire.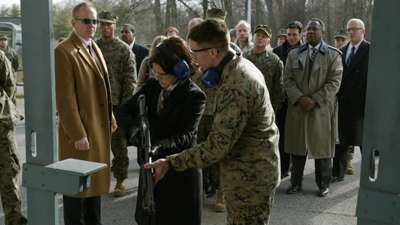 #22 - Hostages 7.92
Season 2 - Episode 3
As a hostage crisis in Uzbekistan heats up, Selina and Secretary of Defense General Maddox have trouble getting on the same page at their joint appearance at the Marine Corps Base at Quantico. Sue testifies at a congressional hearing on governmental efficiencies; Dan and Gary jockey for the Veep's ear.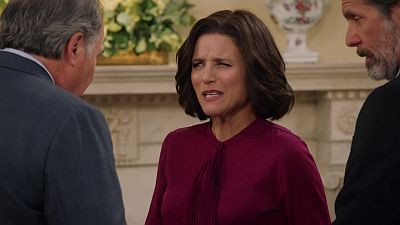 #23 - The Eagle 7.91
Season 5 - Episode 3
Fallout from Selina's tweet gives Mike a major headache; Amy is unsettled by Bob's power grab; Gary finds himself the bee's knees at a museum gala.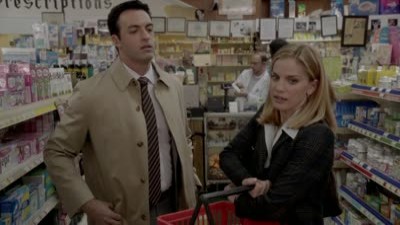 #24 - Baseball 7.89
Season 1 - Episode 6
Selina attends a healthy eating event at Camden Yards with some very grumpy fast-food executives, where she also confides a secret to Amy. Mike holds a press briefing for some local news pals, save for the inquisitive Leon West. Later, with the Veep delayed, Amy and Dan are forced to entertain elementary school children.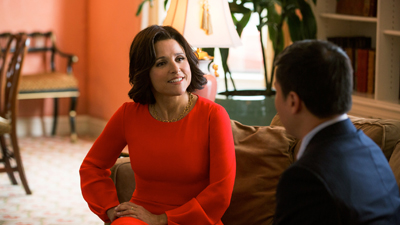 #25 - Convention 7.87
Season 4 - Episode 5
At the party convention, Selina and her staff scramble against the clock to avert a major internal crisis. Amy grows increasingly infuriated with the president's new advisor, Karen, who is coaching a nervous Catherine on her First Daughter speech to the convention. Back in D.C., Dan recruits Jonah and Richard to pose as influential Washington insiders.