Curb Your Enthusiasm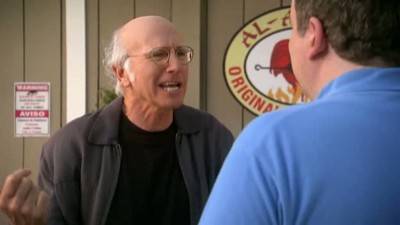 #1 - Palestinian Chicken 8.46
Season 8 - Episode 3
A Palestinian chicken restaurant is incredibly popular with Larry and his friends despite its open hostility towards Jews and Israel. Meanwhile, Larry's approached to inform people that their habits are agitating by family members too scared to do so.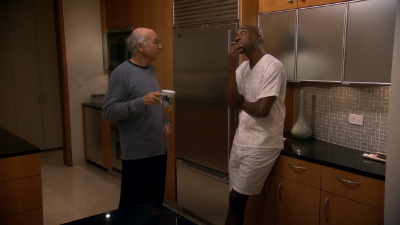 #2 - Larry vs. Michael J. Fox 8.46
Season 8 - Episode 10
Larry accuses his neighbor, Michael J. Fox of harassment; Jeff takes a bullet for Susie; Larry gives an inappropriate gift to Elizabeth's son.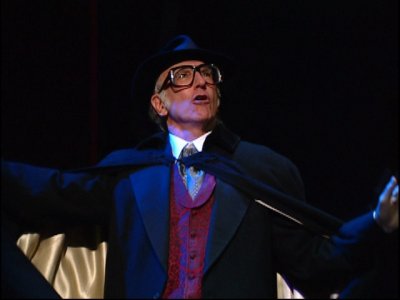 #3 - Opening Night 8.44
Season 4 - Episode 10
The show travels to New York City as Larry prepares to open on Broadway in "The Producers".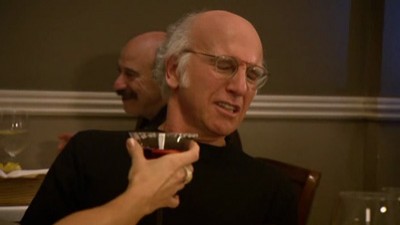 #4 - Vehicular Fellatio 8.39
Season 7 - Episode 2
Against the will of a renowned doctor, Larry tries his best to irritate Loretta. Once again, Larry causes issues in Richard Lewis' new relationship, and, after being unintentionally tipped off by Leon, takes advantage of the wife of a depressed friend.
#5 - The Hero 8.35
Season 8 - Episode 6
Larry plays the hero in the sky and underground; Jeff's courtship of Ricky Gervais is sabotaged by a nosy waiter.
#6 - Denise Handicapped 8.31
Season 7 - Episode 5
Larry believes that he has found a way to enjoy someone else's disability without being disabled himself. Meanwhile, he hopes to end a rumor that Rosie O'Donnell can beat him up.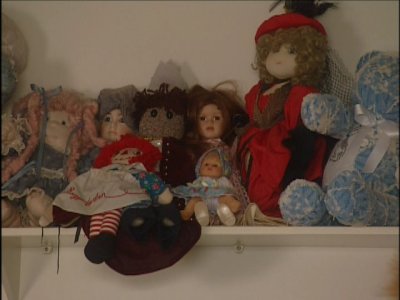 #7 - The Doll 8.28
Season 2 - Episode 7
Larry's attendance at a screening results in chaos; an unlockable bathroom door causes trouble. Guest starring Julia Louis-Dreyfus, Rita Wilson and Susie Essman.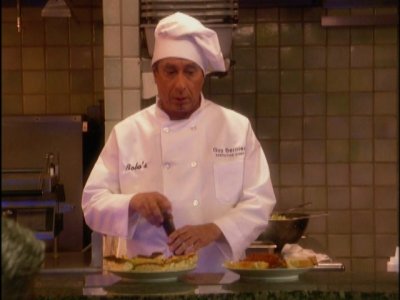 #8 - The Grand Opening 8.28
Season 3 - Episode 10
Larry figures out a way to fire a chef, and alienate an important restaurant critic, in the days before his new restaurant is scheduled to open. As Susie stews over a misunderstanding with Larry and Cheryl, the Davids spend some quality time at the car wash. With its grand opening at hand, the restaurant owners hire a new chef with a penchant for speaking his mind.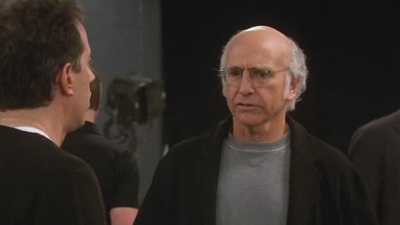 #9 - The Table Read 8.28
Season 7 - Episode 9
Larry is miffed at both Marty Funkhouser's sudden presence on set during the Seinfeld reunion's table read and text messages from the nine-year-old daughter of a co-worker. Leon poses as a dead doctor to alleviate Michael Richards' concerns over his Groat's Disease diagnosis.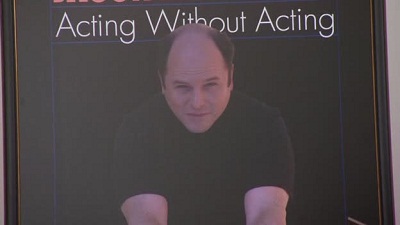 #10 - Seinfeld 8.28
Season 7 - Episode 10
Not tipping for a favor gets Larry into bad graces with the studio lot's coffee guy, while Julia Louis-Dreyfus accuses him of leaving a ring on an antique table in her house. Meanwhile, he deals with the suspicion that their closeness during production of the Seinfeld reunion has led to Cheryl sleeping with Jason Alexander.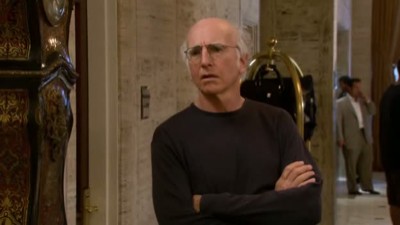 #11 - Mister Softee 8.27
Season 8 - Episode 9
An ice cream truck triggers a painful childhood memory for Larry.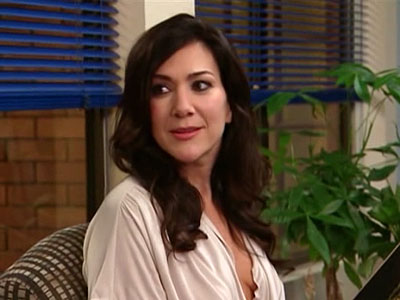 #12 - The Bat Mitzvah 8.27
Season 6 - Episode 10
Larry uses Sammie Greene's bat mitzvah to try and clear up a nasty rumor about him; the Blacks announce they're returning home; Larry makes another attempt at dating.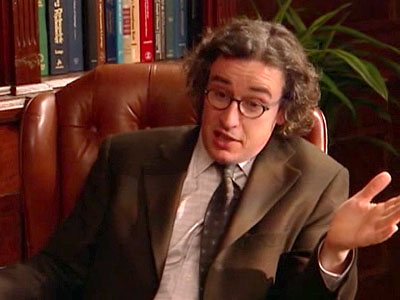 #13 - The Therapists 8.25
Season 6 - Episode 9
Larry tries to use Cheryl's therapist to get back into her good graces after getting bad advice from his own; Larry's miffed at Marty's participation level in an Alzheimer's walk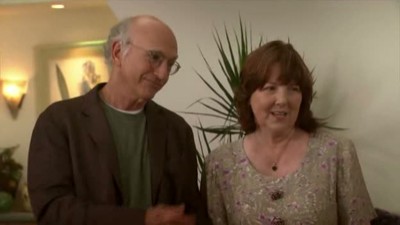 #14 - The Safe House 8.21
Season 8 - Episode 2
Larry becomes an unlikely role model for battered women. Richard Lewis's relationship with a burlesque performer is put to the test. Leon survives a case of mistaken identity.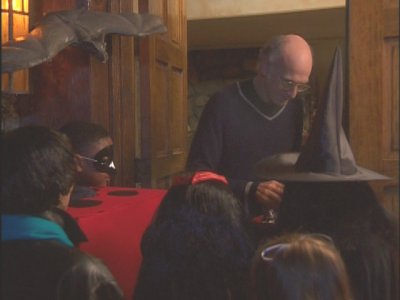 #15 - Trick or Treat 8.21
Season 2 - Episode 3
When Larry and Cheryl attend the premiere of a movie written by a handicapped friend, Cliff Cobb, Larry offends a Jewish neighbor, alienates Cliff (as well as the memory of his salad-inventing grandfather) and sends misguided romantic overtures to Cliff's wife, Shelly. Later, the Davids experience the "trick" side of Halloween when Larry refuses to give candy to two uncostumed teenagers. Having failed to get a bracelet for his wife on her birthday, Larry makes amends with the perfect gift on a romantic morning, but then Jeff arrives to play a round of golf. In the end, Larry gets revenge on a jewish neighbor and his teenage daughters, by arriving at his home with the orchestra that he used for Cheryl's birthday, as they played the tune that offended this neighbor.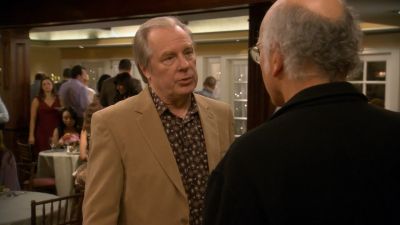 #16 - Vow of Silence 8.20
Season 8 - Episode 5
Larry's evolving alibi to get out of a charity function results in unexpected travel plans. Meanwhile, Susie makes demands for the terminally ill family dog's last meal; and Larry points out personal flaws in the buffet line and in parking lots.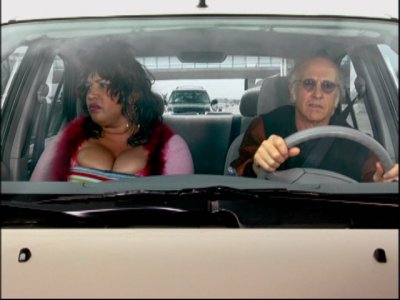 #17 - The Car Pool Lane 8.20
Season 4 - Episode 6
To get to a Dodgers game, Larry finds a creative way to use the HOV lane. Then, he finds himself in a bit of trouble when he gets his father medicinal marijuana.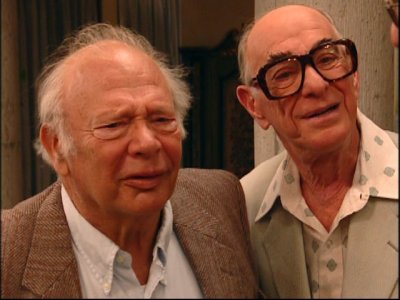 #18 - The Survivor 8.19
Season 4 - Episode 9
Larry and Cheryl prepare to renew their wedding vows; Larry mulls an offer from his dry cleaner.
#19 - Funkhouser's Crazy Sister 8.19
Season 7 - Episode 1
Larry attempts a pre-emptive breakup with an ailing Loretta, and learns with Jeff that you can't make an "empty gesture" to a Funkhouser.
#20 - The N Word 8.17
Season 6 - Episode 8
Larry accidentally offends Lorreta's Auntie Rae and takes advantage of Jeff's hospitalization.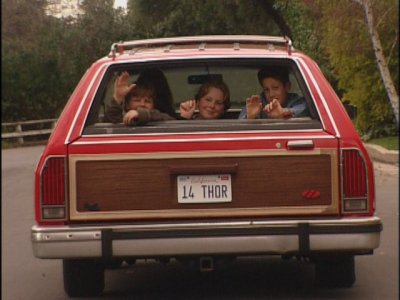 #21 - Thor 8.16
Season 2 - Episode 2
Jeff leaves his wife Susie, and worries that his private life will become public in court. Jeff's concern affects Larry, who becomes obsessed with showing Cheryl how normal he is. Meanwhile, Larry seeks revenge on pro wrestler Thor Olson, who he believes slashed his tire after an argument on the road.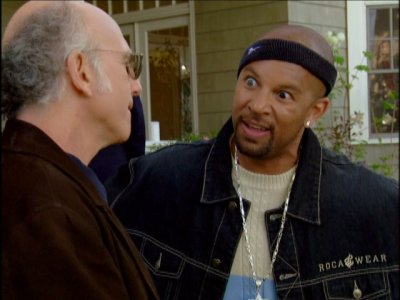 #22 - Krazee-Eyez Killa 8.14
Season 3 - Episode 8
Larry is accused of betraying the confidences of Wanda's boyfriend, Crazy-Eyez Killa, a rapper he met at a party. Later, Larry alienates Jeff's wife Susie by declining her house-tour offer. He encounters further problems when he tries to replace a sports jacket Cheryl threw out.
#23 - Shaq 8.13
Season 2 - Episode 8
When Larry accidentally trips Shaquille O'Neal at a Lakers game, the incident brings him good luck. Guest starring Shaquille O'Neal and Richard Lewis.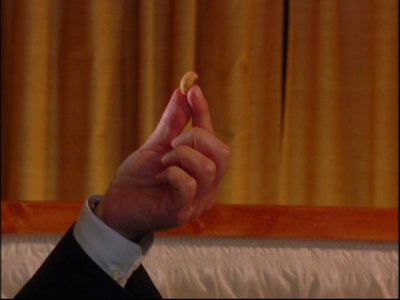 #24 - The 5 Wood 8.12
Season 4 - Episode 5
A bag of cashews and rasins threatens Larry's working relationship with David Schwimmer; a dirty locker and a golf club threatens his club membership; Larry gets into a compromising situation with a dog.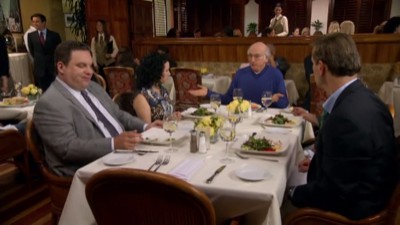 #25 - The Divorce 8.12
Season 8 - Episode 1
Larry learns his lawyer isn't kosher, and rescinds a cookie order from the Girl Scout daughter of a beleaguered sports owner.