Life in Pieces
#1 - Steps Dinner Professor Lesbian
Season 2 - Episode 5
When Joan's creative writing teacher, Professor Sinclair Wilde, praises her work, John assumes it is because he has a crush on her. Also, Tyler and Clementine invite Matt and Colleen over for an awkward dinner party; Jen tries to hide it from Greg when Lark takes her first steps while he's away on a business trip; and Colleen, Heather and Jen take Dougie out for ladies night when she realizes she might be gay.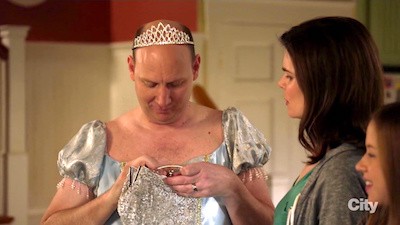 #2 - Cinderella Fantasy Prom Dougie 8.07
Season 1 - Episode 21
Tim thinks wearing a Cinderella dress during March Madness is good luck, so he refuses to take it off in hopes his alma mater will win. Also, Greg fantasizes about what to write in a birthday card for his boss, Tyler goes to prom and must withstand unsolicited advice from his parents and grandparents, and Jen sets Matt up on a blind date with her coworker, Dougie.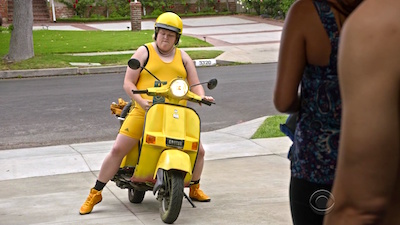 #3 - Annulled Roommate Pill Shower 8.03
Season 2 - Episode 1
In the second season opener, Heather and Tim asks Clementine's parents to convince Clementine and Tyler to get a marriage annullment; Tommy moves in with Colleen, to the dismay of her roommate; John takes the wrong dose of his daily pill, which leads to complications.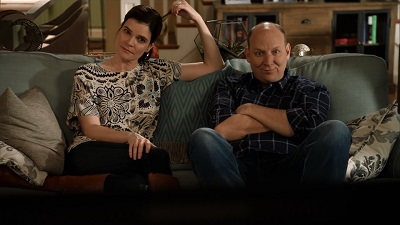 #4 - CryTunes Divorce Tablet Ring 7.98
Season 1 - Episode 22
John and Joan reveal a shocking secret they've kept from their kids for 35 years. Also, Greg quits his job after creating a public funding campaign for his own invention, Heather and Tim try to make up for missing Samantha's Student of the Month Ceremony at school, and Matt's plan to make a big announcement at his and Colleen's book party keeps getting delayed.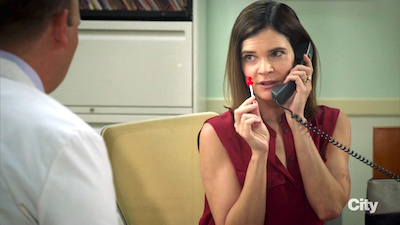 #5 - Receptionist Pot Voting Cramp 7.82
Season 2 - Episode 2
Greg lies to Jen about voting in the presidential election; Heather starts working with Tim at the office; Tim gives Joan a medical marijuana prescription; Matt takes Colleen to the emergency room.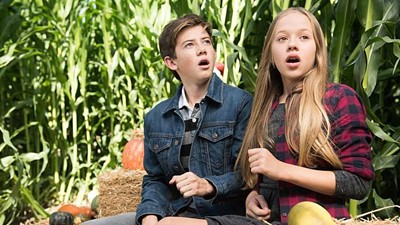 #6 - Godparent Turkey Corn Farts 7.81
Season 1 - Episode 8
Joan invites their recently widowed neighbor, Gary Timpkins, to Thanksgiving dinner, during which everyone has a bad reaction to Colleen's cauliflower dish. Also, Tim and Sophia try to find a last-minute replacement for Heather's spoiled turkey, Jen and Greg debate who to name as Lark's godparent and John takes Samantha to the Harvest Festival, where she sneaks into the corn maze with her boyfriend, Aiden.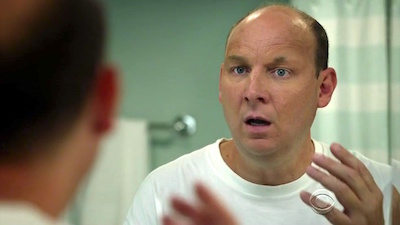 #7 - Eyebrow Anonymous Trapped Gem 7.79
Season 2 - Episode 3
When Tim accidentally shaves off a huge chunk of eyebrow before an important photoshoot, he hopes Jen and Colleen's grooming expertise can fix it. Also, when Gigi passes away, Greg makes an anonymous donation with the money she left him, but later realizes he wants to be recognized for it; John learns firsthand what Gigi's life was like at the nursing home; and Joan honors her mother's memory with unusual jewelry.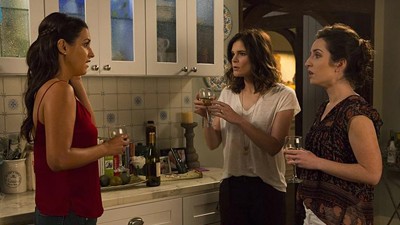 #8 - Nanny Tent Earrings Cheeto 7.73
Season 1 - Episode 7
When Jen and Greg interview potential nannies for Lark, they find it difficult to find one they trust. Also, Tim, Matt and Greg go camping, Heather suspects Matt bought Colleen earrings with money she loaned him, and John makes a wooden puppet for Lark that the family has more fun playing with than she does.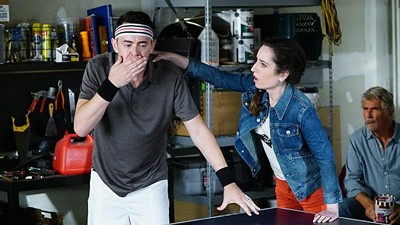 #9 - Burn Vasectomy Milkshake Pong 7.68
Season 1 - Episode 10
Greg is still bitter over an accident that sidelined a competitive game of ping-pong he and Matt had started years ago, so they decide to finally settle the score. Also, Heather questions herself after urging Tim to get a vasectomy, Jen is stressed about returning to work, and Joan learns her credit card has been stolen after strange packages start arriving.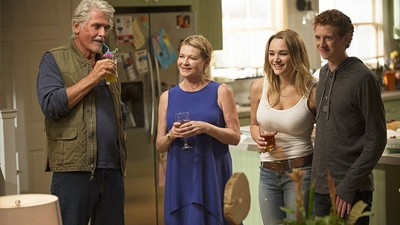 #10 - Babe Secret Phone Germs 7.68
Season 1 - Episode 5
Tim and Heather unintentionally make things incredibly awkward for Tyler when he brings his gorgeous new girlfriend, Clementine, to meet the family. Also, Matt and Colleen are caught canoodling at the office by their obnoxious co-worker, Will, Jen and Greg vow not to become germaphobes, and John buys Sophia a cell phone behind her parents' backs.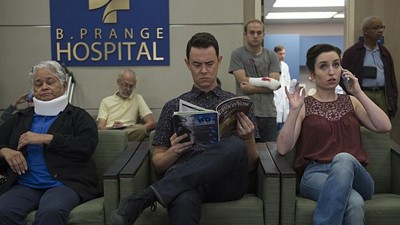 #11 - Hospital Boudoir Time-Out Namaste 7.65
Season 1 - Episode 9
When Jen cuts her finger and Greg takes her to the hospital, they finally have the first quality alone time they've had in months. Also, John takes Samantha and Sophia to a restaurant where everything is named after feelings, Heather gives Tim a sexy anniversary gift, and Sophia is punished after Heather hears her swearing.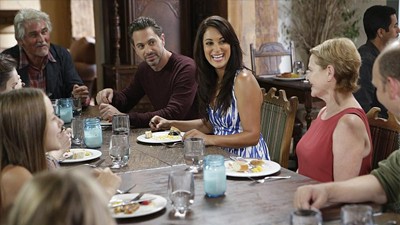 #12 - Sleepy Email Brunch Tree 7.64
Season 1 - Episode 3
When Matt invites Colleen to brunch with the family, he coaches her through the difficult task of connecting with them. Also, John, Matt and Greg try to prove their masculinity by cutting down a tree in Greg's backyard, Tim has an adverse reaction to espresso, and a sleep-deprived Greg has a run-in with the cops.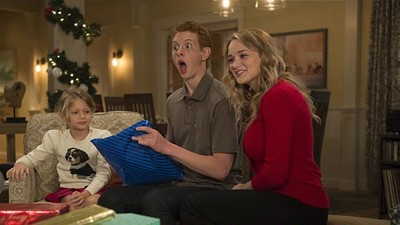 #13 - College Stealing Santa Caroling 7.57
Season 1 - Episode 11
Colleen joins John and his Air Force buddies for his annual tradition of dirty Christmas caroling. Also, Joan tries to hijack Lark's first Christmas from Jen and Greg, Samantha sneaks out with her friends and is caught when a photo of her and a mall Santa is posted online, and Tyler announces his plans for college,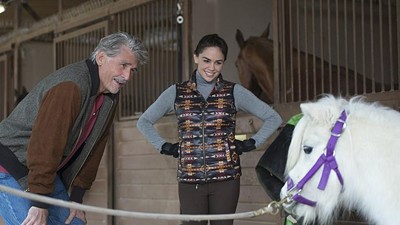 #14 - Sexting Mall Lemonade Heartbreak 7.55
Season 1 - Episode 18
After realizing that Sophia is growing up faster than he'd like, John buys himself a pet, but it doesn't get along well with Joan. Also, Heather accidentally sends Tyler a sexy text message, Jen and Greg try to help Samantha win her boyfriend back and Heather and Jen console Colleen and Matt over their break-up.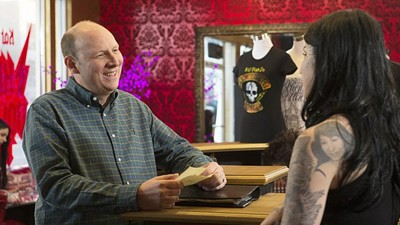 #15 - Tattoo Valentine Guitar Pregnant 7.53
Season 1 - Episode 16
When Tyler and Clementine go to a guitar store, Tyler gets uncomfortable when the attractive salesman, Ian, repeatedly hits on her. Also, Tim's tattoo artist, Lois makes a spelling error on a tattoo he got as a Valentine's Day surprise for Heather, Matt's plan to celebrate Valentine's Day with Colleen doesn't go as well as he hoped, and Greg and Jen discuss whether they should have another baby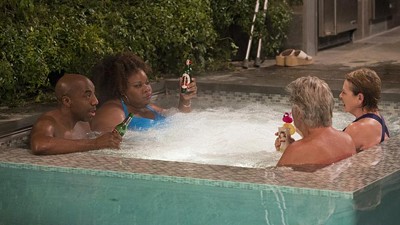 #16 - Pestilence War Famine Death 7.51
Season 1 - Episode 19
John and Joan disagree with their neighbors, Jerry and Pam, about who gets to use the hot tub when new property lines are drawn. Also, Greg and Jen invite their exterminator and his wife over for dinner, Matt and Colleen make an effort to be friends, and Tim is terrified to perform minor surgery on John.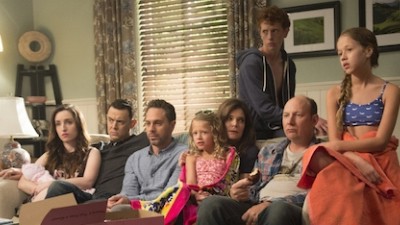 #17 - Interruptus Date Breast Movin' 7.46
Season 1 - Episode 2
After Matt walks in on Joan and John being intimate, Joan attempts to lead a group therapy session. Also, Jen hires a breast-feeding consultant couple, Matt and Colleen have the most enjoyable bad date ever, and Heather and Tim move to a new home with the help of a moving company that employs ex-cons.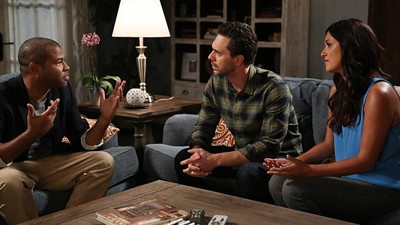 #18 - Ponzi Sex Paris Bounce 7.46
Season 1 - Episode 6
When Matt and Colleen catch Chad trying to kidnap her beloved pup, Princess, Chad uses the opportunity to pitch them his new business venture. Also, Jen and Greg try to be intimate for the first time since having a baby, Heather "breaks up" with her longtime hairstylist, Lynette, and Tim ruins Samantha's birthday party.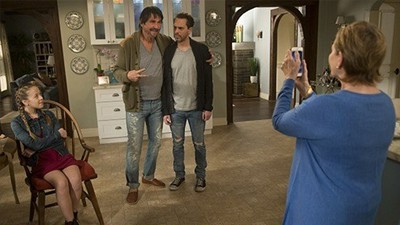 #19 - Hair Recital Rainbow Mom 7.46
Season 1 - Episode 17
When John starts feeling old, he attempts to make himself look younger, much to the dismay of his family. Also, Heather worries that Sophia's piano recital will be a disaster; Jen, Greg and Lark go to an over-the-top birthday party full of overachieving parents who make them panic about getting Lark into a good preschool; and Matt meets Colleen's mother, Mia, for the first time.
#20 - Boxing Opinion Spider Beard
Season 2 - Episode 6
John's plan to encourage Samantha to skip her ballet class and take up boxing with his trainer, Troy, behind her mother Heather's back has unexpected consequences. Also, Jen tries to discreetly seek a second opinion when Tim tells her she needs tonsil surgery; Joan constantly scares Matt by hiding spiders around him; and Greg grows a wiry beard that irritates Jen.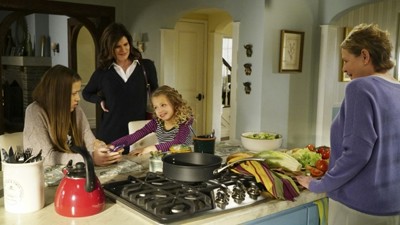 #21 - Prank Assistant Gum Puppy 7.44
Season 1 - Episode 20
Feeling threatened by Jen's very handsome new assistant, Jake, Greg tries to appear more masculine. Also, Heather and Tim pull a prank on Tyler's school, Joan secretly lets Sophia chew gum even though Heather forbids it, and John takes his new puppy on a date with Colleen and her dog, Princess,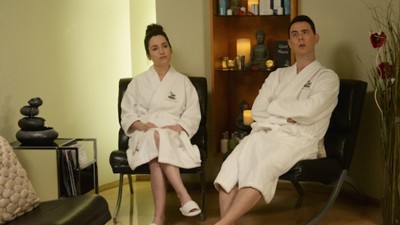 #22 - Will Trash Book Spa 7.41
Season 1 - Episode 14
When Greg and Jen slip away for a couples massage, the afternoon doesn't turn out to be as relaxing as they expected. Also, Tim, Heather and the kids have a contest to see who can accumulate the least trash, Colleen asks Matt to illustrate a children's book she is writing, and Jen helps Joan and John with their will.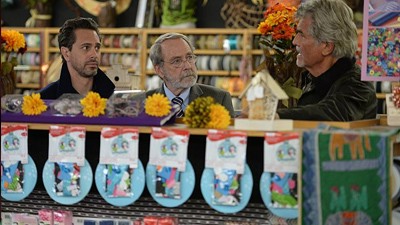 #23 - Bite Flight Wing-Man Bonnie 7.39
Season 1 - Episode 12
Heather and Tim finally find another couple they actually like to socialize with, but Sophia and their son don't hit it off. Also, Greg insists he and Jen take separate flights in case something happens to the plane, Matt and John take Gary out to meet women, and Matt's ex-wife, Bonnie, surprises him with a visit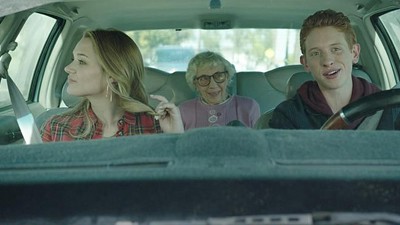 #24 - Soccer Gigi TV Mikey 7.37
Season 1 - Episode 15
When Joan's freewheeling nephew, Mikey, comes for a visit, the family members are on edge since nobody really likes him. Also, Tyler brings Clementine, to visit his great-grandmother, Greg and Jen find a solution to their sleeping woes, and Matt takes over for Tim as Sophia's soccer coach.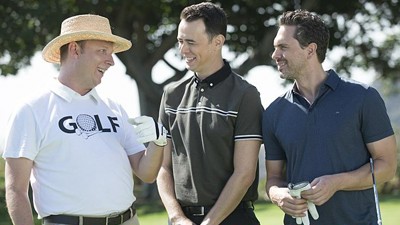 #25 - Prison Baby Golf Picking 7.35
Season 1 - Episode 4
The siblings congratulate Greg after word spreads that he stood up to Joan for passive-aggressively questioning Jen's parenting skills. Also, Chad insists on having one last meal with Colleen's grandmother before heading off to jail, Matt and Greg discourage Tim from beating John at a round of golf and Sophia gets a peanut stuck up her nose.