Raising Hope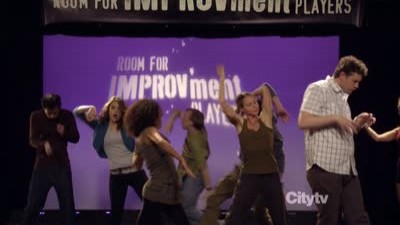 #1 - Jimmy's Fake Girlfriend 8.84
Season 2 - Episode 14
Jimmy's new friend from an improvisational class agrees to pretend to be his girlfriend to make Sabrina jealous.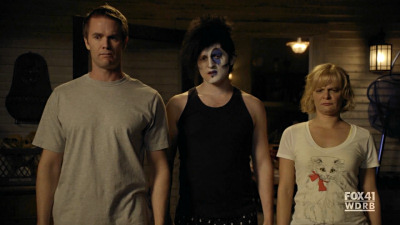 #2 - Don't Vote for this Episode 8.63
Season 1 - Episode 22
The Chances reminisce about the year Jimmy turned 18 - when Maw Maw kicked them out of the house, when a goth Jimmy took up residence in the grocery store and when Burt and Virginia finally figured out how to be adults.
#3 - Prodigy 8.49
Season 2 - Episode 1
When Jimmy watches a home video of himself as a thirteen-year-old, he discovers that he was a musical prodigy with a promising career as a singer and pianist until a horrible accident involving a golf putter rendered him talentless. Jimmy recruits Burt, Virginia and Maw Maw to help him rediscover his lost abilities.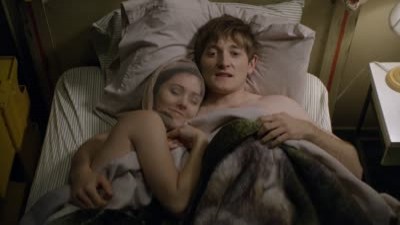 #4 - Sheer Madness 8.41
Season 2 - Episode 15
Jimmy and Sabrina continue building their relationship by learning more about their strange habits and childhood fears. Meanwhile, Virginia learns more about a habit Burt has been hiding from her for years.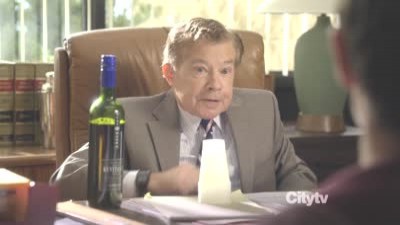 #5 - I Want My Baby Back, Baby Back, Baby Back (2) 8.36
Season 2 - Episode 22
Following the revelations of the "Inside Probe" expose of their family history, the Chances are put on trial in a fight to retain custody of Hope.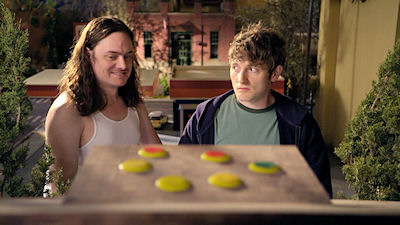 #6 - The Men of New Natesville 8.35
Season 2 - Episode 9
After being encouraged to be more of a daredevil by Burt, Jimmy jumps at the chance of showing off his bolder side at a party at Frank's house. Frank and Jimmy realize they have shared a common high school bully, and when they try to take him down, they realize their old bully has changed.
#7 - Inside Probe (1) 8.29
Season 2 - Episode 21
Nancy Grace examines the "real story" of Hope's mom, serial killer Lucy Carlisle, resulting in the Chance family learning some shocking things about her.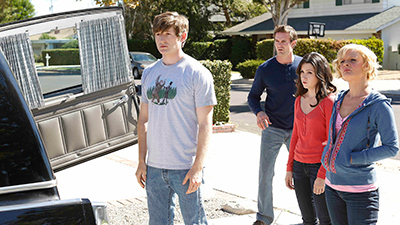 #8 - Credit Where Credit Is Due 8.28
Season 3 - Episode 11
When Jimmy and Sabrina decide to buy a new car, they learn Burt and Virginia ruined Jimmy's credit when he was a child.
#9 - Single White Female Role Model 8.28
Season 2 - Episode 16
Sabrina is arrested at a protest for civil disobedience, but her two-week sentence in jail is made even worse by a prison attendant who claims that they're old friends. Meanwhile, Virginia saves the Natesville mayor from a public scandal, but Jimmy's political encounter could threaten Sabrina's freedom.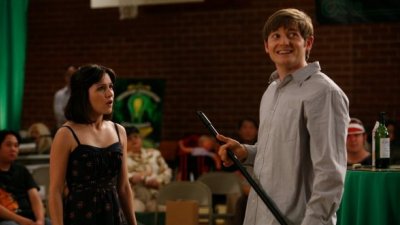 #10 - Bro-gurt 8.28
Season 2 - Episode 8
Virginia encourages the family to submit their own inventions in the National Invention Convention Extravaganza, so they could win the cash prize. Burt and Andrew team up to create unusual flavored yogurt, while Sabrina and Jimmy create a new baby mop.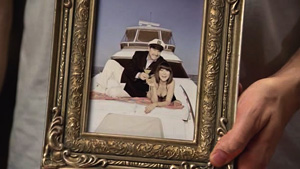 #11 - Sabrina Has Money 8.27
Season 2 - Episode 2
When Burt discovers that Sabrina is the daughter of his wealthy new client, he lets the family in on her secret. Embarrassed by her family's wealth she reluctantly introduces the Chance family to her father, Cap. Meanwhile Jimmy decides Hope should have rich friends and begs Sabrina to take him to her sister's party where Sabrina's insecurities become apparent.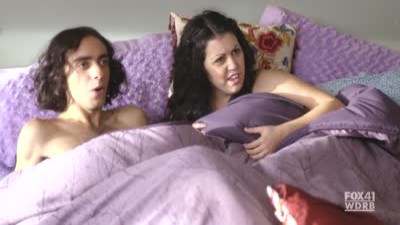 #12 - Poking Holes in the Story 8.26
Season 2 - Episode 18
Virginia agrees to be a live-in house sitter for her client and look after a troublesome teenage girl. Meanwhile, Maw Maw once again confuses Jimmy with her late husband Wilfrid, so Jimmy and Sabrina play along.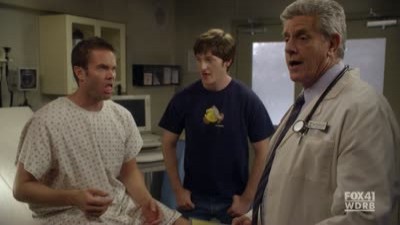 #13 - Snip Snip 8.25
Season 1 - Episode 15
When Virginia and Sabrina discover secrets about each other, Sabrina blackmails Virginia into keeping her mouth shut. Meanwhile, Jimmy takes Burt to get a vasectomy after a family vote.
#14 - Throw Maw Maw From the House (2) 8.25
Season 3 - Episode 3
The Chance family devises a plan to break Maw Maw out of the nursing facility. Jimmy worries about his future sanity.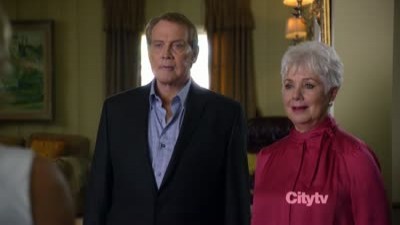 #15 - Burt's Parents 8.24
Season 2 - Episode 7
Burt and Virginia borrow a house in an effort to impress Burt's visiting parents, but things to awry when the homeowners return early.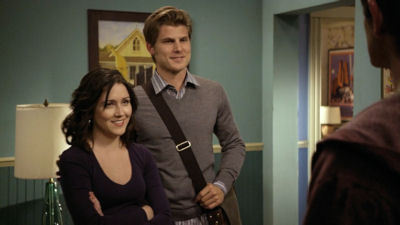 #16 - Sabrina's New Jimmy 8.24
Season 2 - Episode 20
When Jimmy finds out Sabrina has a new attractive study partner, Virginia convinces him that they are doing more than just studying. Meanwhile, Burt develops an obsession with a wall figurine.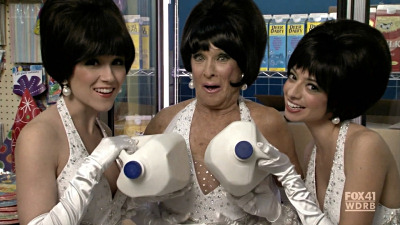 #17 - Baby Monitor 8.23
Season 1 - Episode 21
Burt and Virginia try to help a couple they heard arguing on Hope's baby monitor.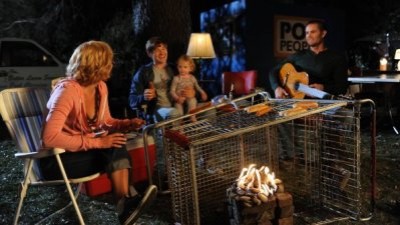 #18 - Killer Hope 8.23
Season 2 - Episode 5
After discovering that Hope hit a boy at daycare, the family becomes worried that Hope is following in her mother's footsteps. Meanwhile, the Chances run into some problems when they camp out in tents due to their home being fumigated for termites.
#19 - Kidnapped 8.22
Season 2 - Episode 3
When a ponytailed hippie named Jack who kidnapped Burt twenty years ago unexpectedly pays the Chance family a visit, they discover that Burt's disappearance wasn't all it appeared. Meanwhile Jimmy's jealousy creeps out when Sabrina anxiously awaits a text from her boyfriend Wyatt.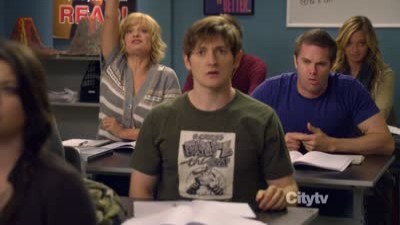 #20 - Mrs. Smartypants 8.21
Season 2 - Episode 11
When Hope shows signs of being a baby genius, the family pits themselves against one another to earn their GEDs. While attempting to secure his GED, Jimmy finds out that his old high school teacher, Mr. Swift, is teaching the class.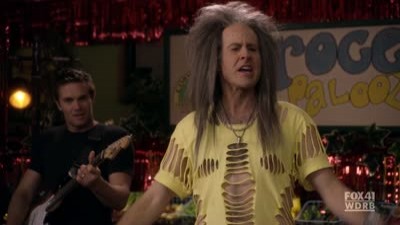 #21 - Burt Rocks 8.20
Season 1 - Episode 10
A washed-up rock star who is hired as the lead act at 'Grocery-Palooza', a rock concert at the supermarket where Sabrina works. Smokey was once Burt's musical idol, and Burt hopes to relive his rock-star years by playing backup for him at the concert.
#22 - A Germ of a Story 8.20
Season 1 - Episode 13
When Sabrina points out to Jimmy just how many germs are lurking around his house, the Chance family becomes obsessed with cleanliness. Finding it impossible to keep Maw Maw clean, they move her to the backyard greenhouse, but after watching some old family movies, they discover a surprising secret that has kept them healthy all these years.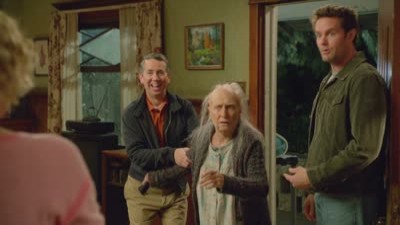 #23 - Mother's Day 8.19
Season 3 - Episode 22
When Burt and Barney travel to Maw Maw's childhood home, they learn that her mother may still be alive.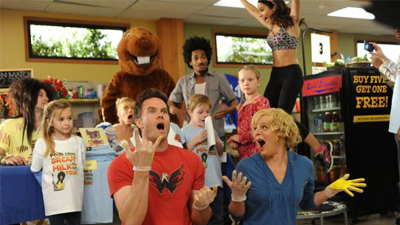 #24 - Making the Band 8.19
Season 3 - Episode 19
It's a "My Name is Earl" reunion as the Chances throw a birthday party for Hope. Jason Lee reprises his guest-star role as former rock star Smokey Floyd, and he is joined by guest stars Jaime Pressly, Ethan Suplee, Nadine Velazquez and Eddie Steeples as Natesville locals who all band together to save the party.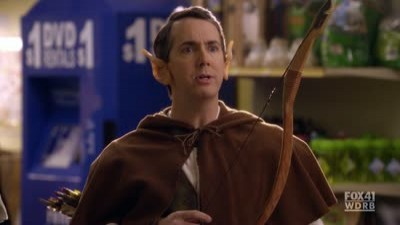 #25 - Mongooses 8.18
Season 1 - Episode 17
The Chance family goes to see a lawyer to get their wills done, and Burt is insulted when Jimmy chooses Sabrina over him. Meanwhile, Sabrina is overcome with emotion by the news, while Maw Maw thinks mongooses are infesting the household.