The BEST Episodes of Tokyo Revengers
Every episode ever - ranked by fan votes!
Last Updated: May 3, 2021
Takemichi Hanagaki is a freelancer that's reached the absolute pits of despair in his life. He finds out that the only girlfriend he ever had, in middle school, Hinata Tachibana, had been killed by the ruthless Tokyo Manji Gang. The day after hearing about her death, he's standing on the station platform and ends up being pushed over onto the tracks by a herd of people. He closes his eyes thinking he's about to die, but when he opens his eyes back up, he somehow had gone back in time 12 years. Now that he's back living the best days of his life, Takemichi decides to get revenge on his life.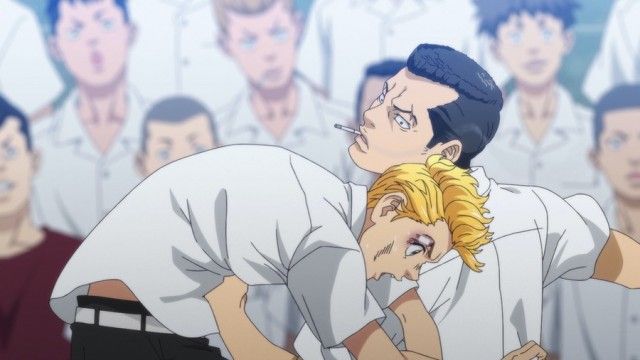 #1 - Resolve
Season 1 - Episode 3 - Aired Apr 25, 2021
In order to protect his friend Yamamoto Takuya who's a bit frail, Takemichi challenges Kiyomasa to a fight. Despite being beaten to a pulp, Takemichi doesn't back down, which starts to make Kiyomasa panic. Then, the commander and vice commander of the Tokyo Manji Gang, Sano Manjiro, AKA Mikey, and Ryuguji Ken, AKA Draken show up.
50 votes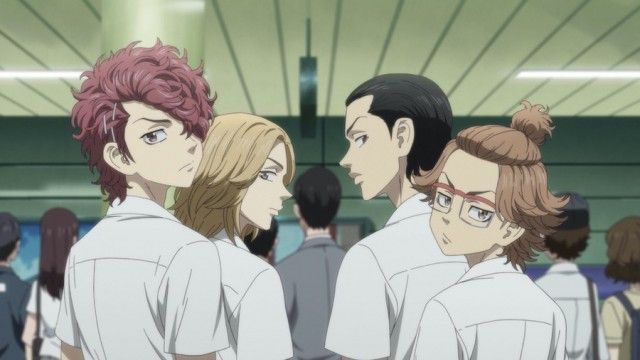 #2 - Reborn
Season 1 - Episode 1 - Aired Apr 11, 2021
Hanagaki Takemichi is a worthless part-time worker who's down in the dumps. One day, he learns that his girlfriend from junior high school, Tachibana Hinata, was killed from being a victim of the conflict between the Tokyo Manji Gang. Takemichi is shocked by the sudden news but goes about his daily life when he is suddenly pushed off the station platform onto the railroad tracks. He is prepared to die as he sees the train coming right for him, but the next thing he knows, he's reliving his life from 12 years ago.
63 votes
#3 - Return
Season 1 - Episode 4 - Aired May 2, 2021
34 votes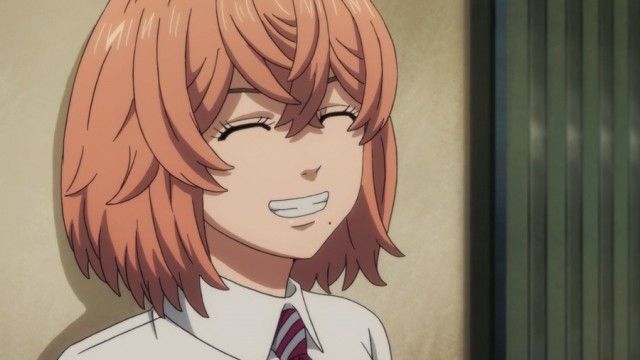 #4 - Resist
Season 1 - Episode 2 - Aired Apr 18, 2021
Takemichi returns to the present after shaking hands with Naoto and is reunited with Naoto who is now a police officier. Naoto asks Takemichi to go back in time and prevent the two leaders of the Tokyo Manji Gang, Sano Manjiro and Kisaki Tetta from meeting so that they can save Hinata. But what awaited Takemichi when he went back into the past 12 years were days spent as a slave to Kiyomasa, a member of the Tokyo Manji Gang.
51 votes