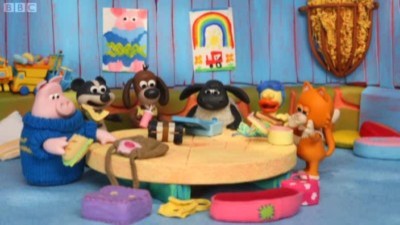 #1 - Ballerina Timmy 8.67
Season 3 - Episode 8
immy is enthralled by Mittens's new music box which has a splendid ballerina on top. But he and Yabba manage to break her precious toy, and despite their best efforts to replace it, Mittens is inconsolable, until Yabba persuades Timmy to play the ballerina himself.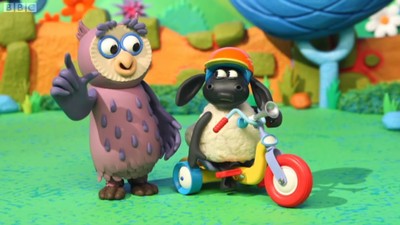 #2 - Beep Beep Timmy 8.50
Season 3 - Episode 2
Osbourne replaces Timmy's broken trike hooter with an even bigger, louder one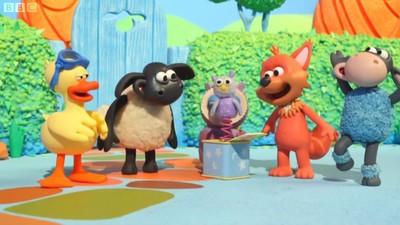 #3 - Boing Boing Timmy 8.40
Season 3 - Episode 9
Timmy thinks Otus's Jack-in-the-box is brilliant, and he decides to make his own. But it's not as simple as it looks, and after several failed attempts Timmy gets an idea of how he can make the best Jack-in-the-box of all.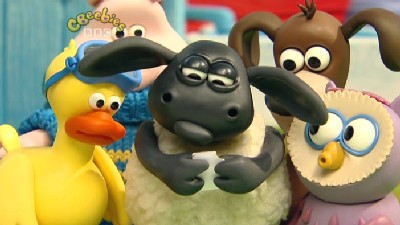 #4 - Timmy's Treasure Trail 8.36
Season 2 - Episode 18
Harriet and Osbourne lay a treasure trail for the class, but Kid spoils the fun.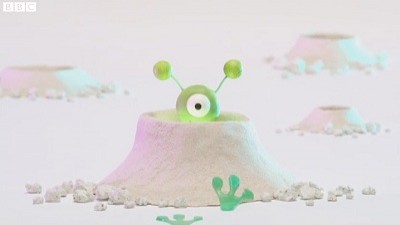 #5 - Timmy Finds Aliens 8.31
Season 3 - Episode 7
Timmy is fascinated by the Moonscape collage that he and his friends make - especially the little green aliens that live on the moon. Finlay notices this, and with Harriet and Osbourne's help, he gets his friends to trick Timmy into thinking that aliens have landed at the Nursery!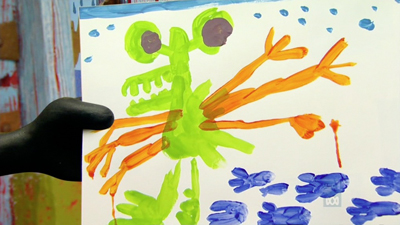 #6 - Timmy's Monster 8.31
Season 2 - Episode 26
Timmy and his friends set off around playground to hunt for a mysterious creature.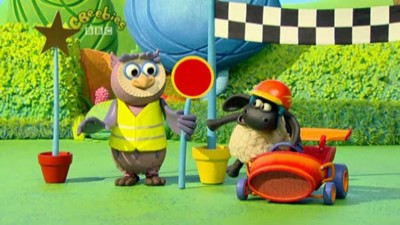 #7 - Go Kart Timmy 8.26
Season 1 - Episode 20
After an encounter with a compost heap, Timmy learns the importance of waiting for his turn.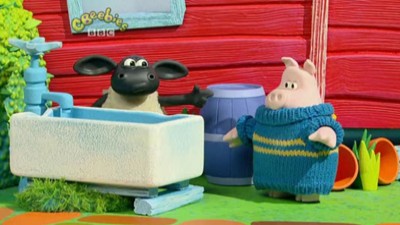 #8 - Timmy Tries To Hide 8.21
Season 1 - Episode 12
Everyone in the class plays hide and seek, but nobody wants to hide with Paxton, because he is too noisy. So, Paxton has to learn how to quiet down so people would like to hide with him again.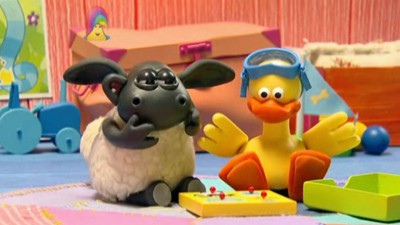 #9 - Timmy Wants The Drum 8.21
Season 1 - Episode 19
During a music lesson, Timmy decides he wants to play the drum, but Yabba gets it instead. So, this makes Timmy mad.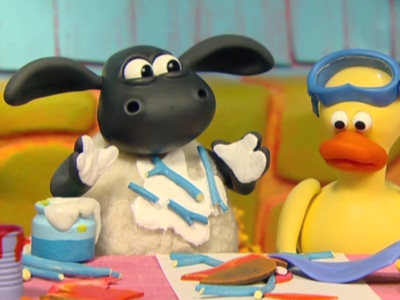 #10 - Sticky Timmy 8.21
Season 2 - Episode 2
Harriet shows Timmy and his friends how to make a collage. But Timmy gets glue all over himself and soon the various items that the classmates have collected are stuck all over his fleece! Worse is still to come when Yabba discovers that her prize feather is missing.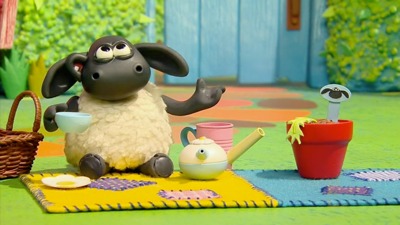 #11 - Timmy's Spring Surprise 8.18
Season 1 - Episode 26
Harriet hands out seeds to Timmy and his friends and teaches them how to grow flowers. Everyone else grows healthy green plants except for Timmy, who only has a little shoot in his plant pot that won't grow no matter what he does to it.
Directors: David Scanlon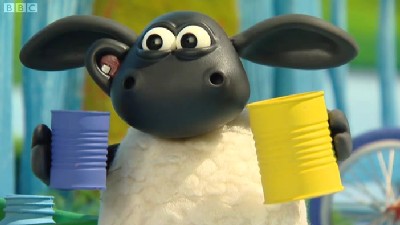 #12 - Timmy's Tins 8.18
Season 2 - Episode 16
Osbourne is recycling the rubbish - Timmy wants to turn old tin cans into toys.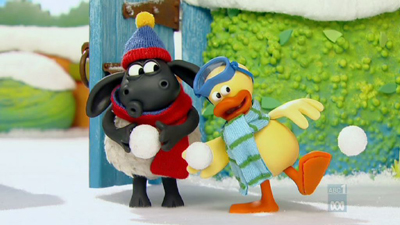 #13 - Timmy's Snowball 8.10
Season 2 - Episode 23
While playing in the snow, Timmy makes a little snowball which he wants to bring inside.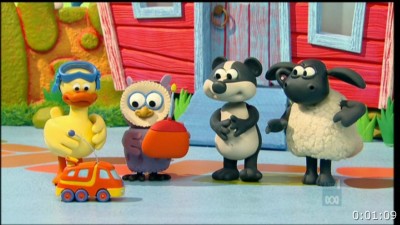 #14 - Timmy's Truck 8.07
Season 2 - Episode 8
Timmy is determined to play with Otus's new remote-controlled truck. He tries more and more ambitious stunts, until disaster strikes and the truck gets broken.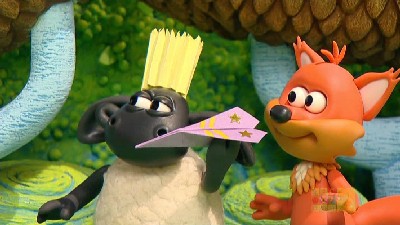 #15 - Timmy's Plane 8.06
Season 2 - Episode 13
The class are making items out of folded paper, and Timmy is amazed by Finlay's fantastic paper plane.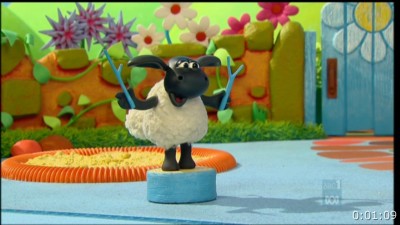 #16 - Timmy Rings The Bell 8.06
Season 2 - Episode 9
Mittens proudly shows off the shiny new bell on her collar, but is inconsolable when it goes missing. The hunt is on to find the missing bell.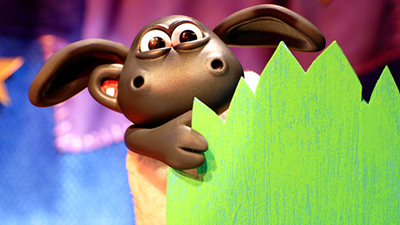 #17 - Timmy Steals The Show 8.05
Season 1 - Episode 7
Whilst bossing everybody about during rehearsals for the nursery's talent show, diva Yabba loses her voice. Yabba is crestfallen that she may not able to perform, but Timmy saves the day by performing for her.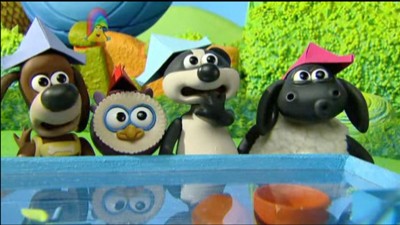 #18 - Timmy Afloat 8.05
Season 1 - Episode 16
The class is making boats, but Timmy has been paired with a Stripey, who sneezes alot. So, it is now hard to make boots with with him sneezing.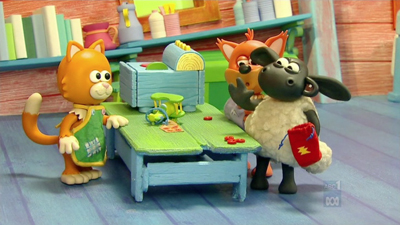 #19 - Count on Timmy 8.01
Season 2 - Episode 21
The friends pretend to run businesses, but Timmy and Finlay do not have enough money to buy a toy and set up rival shops - until they realise it is better working together.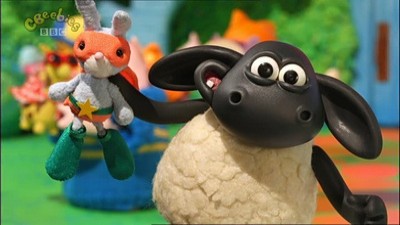 #20 - Timmy and the Super Rabbit 8.00
Season 3 - Episode 14
Osbourne shows the class a new super rabbit toy, and Timmy is thrilled to be the first to play with it - but his friends also want to include it in their less than super heroic games, so Timmy has to try and find a way to keep everyone happy.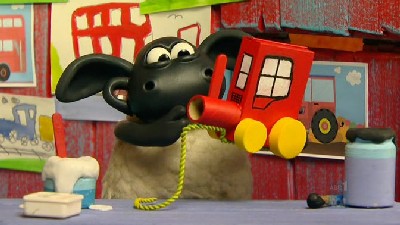 #21 - Timmy's Tractor 8.00
Season 2 - Episode 10
The class is making things out of scrap and Timmy is very proud of his splendid tractor - a cereal box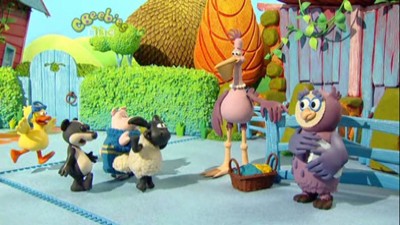 #22 - Timmy's Picnic 7.99
Season 1 - Episode 11
On a class picnic, the students play football. Until Apricot's spikes burst the ball. So now the whole class won't talk to him.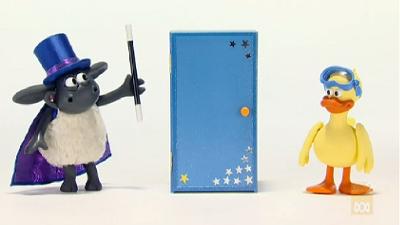 #23 - Timmy Learns Magic 7.96
Season 2 - Episode 1
Timmy is thrilled when he sees Osbourne practicing a conjuring act. Convinced he can do magic too, Timmy tries to impress his friends - but none of the tricks seem to work.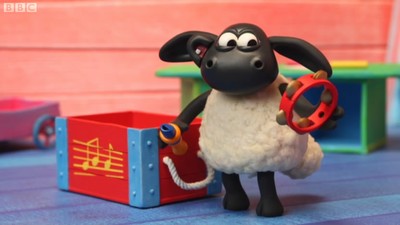 #24 - Timmy Makes Music 7.93
Season 3 - Episode 1
Harriet and Timmy come up with a plan for Timmy to give a very unusual performance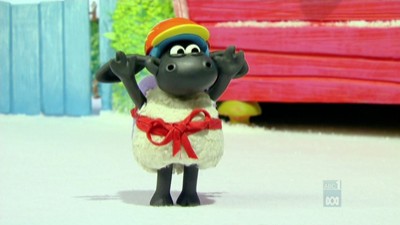 #25 - Timmy Slips Up 7.92
Season 2 - Episode 25
Timmy and his friends have fun sliding around when the playground is frosty.