The Best Episodes of Peppa Pig
Last Updated: May 22, 2019
A little pig named Peppa and George have journeys everyday with their family and friends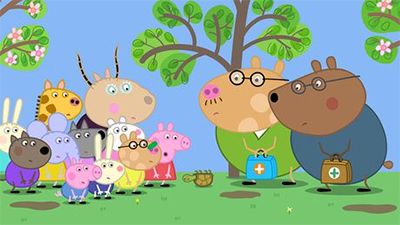 #1 - Doctors
Season 5 - Episode 39
Tiddles the Tortoise gets stuck in a tree and falls onto Pedro Pony's nose when he tries to rescue him! This sets off a chain of events, with visits by Doctor Brown Bear, Doctor Hamster and Doctor Pony to save the day!
2 votes
Watch on Amazon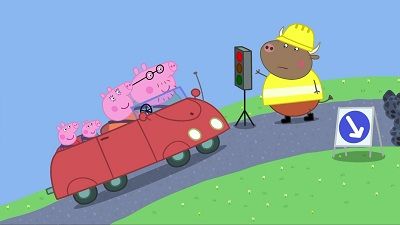 #2 - Mr. Bull's New Road
Season 5 - Episode 44
When Peppa takes Goldie the Fish for a visit to the vets, she is surprised when she finds that there's a new road to be built over the building.
1 votes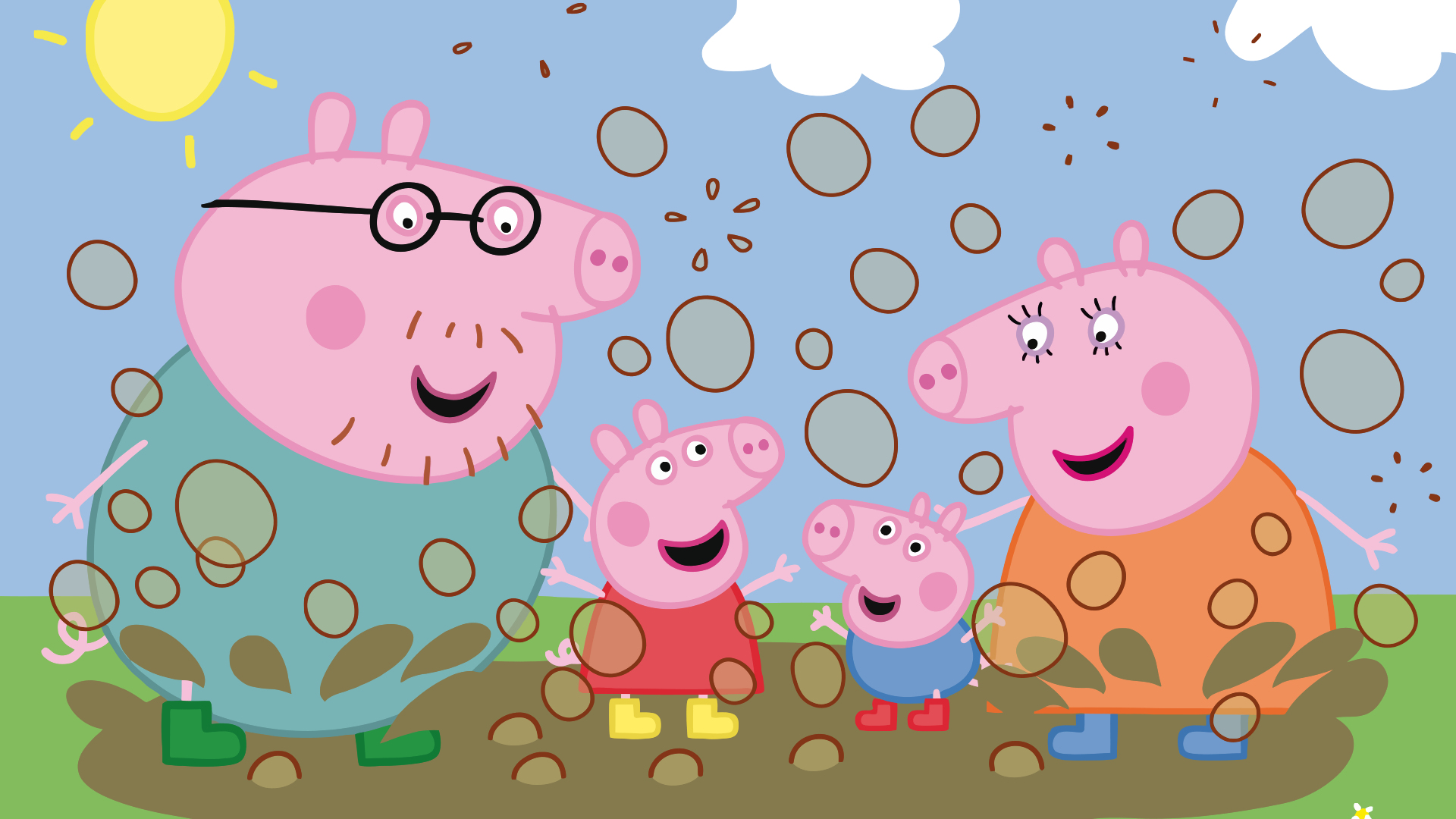 #3 - Suzy Goes Away
Season 5 - Episode 50
Mummy Sheep learns that she has got a new job, which means moving far away! Peppa and Suzy wonder how they can stay best friends? Peppa gives Suzy some presents to remember her by, before a surprising change for Mummy Sheep changes everything.
2 votes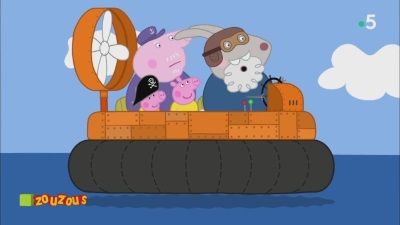 #4 - Grampy Rabbit's Hovercraft
Season 5 - Episode 41
3 votes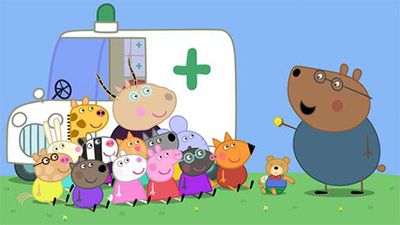 #5 - The Ambulance
Season 5 - Episode 38
Dr. Brown Bear comes to visit the playgroup and teach all of the children what to do when there's been an accident.
2 votes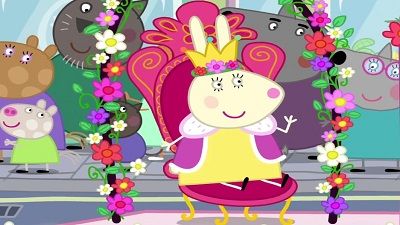 #6 - The Carnival
Season 5 - Episode 43
The carnival comes to town, and it's a chance to see all sorts of exciting things.
2 votes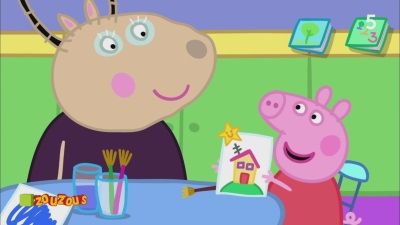 #7 - Playgroup Star
Season 5 - Episode 42
4 votes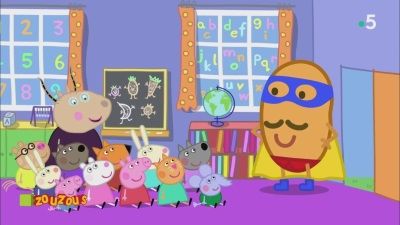 #8 - Super Potato
Season 5 - Episode 40
Mr. Potato has come to visit the playgroup and he's brought along his superhero friend, Super Potato!
2 votes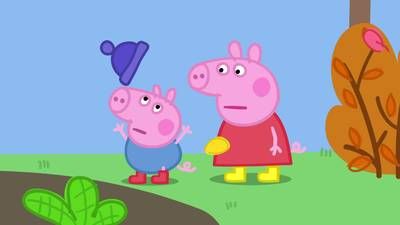 #9 - George's Woolly Hat
Season 5 - Episode 28
Mummy Pig is determined that George's new hat doesn't get muddy when Peppa and George visit Grandpa and Granny Pig. Everyone tries to make sure that it stays clean - even if it means that they get messy instead!
3 votes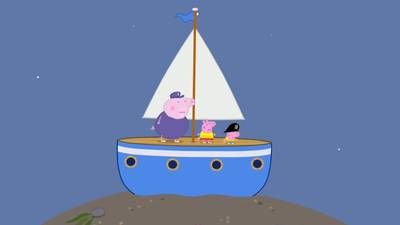 #10 - Sailing Boat
Season 5 - Episode 29
Peppa and George go sailing with Grandpa Pig, but when he keeps getting stuck in the mud, they all decide to have a sleepover on the boat while they wait for the tide to come back in.
8 votes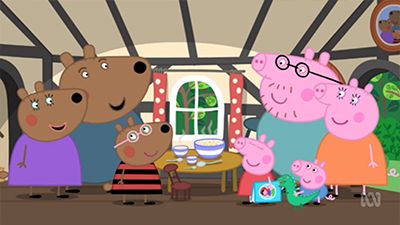 #11 - Once Upon a Time
Season 5 - Episode 35
Peppa and her family go on a walk through the forests where they meet all their favourite fairytale characters.
6 votes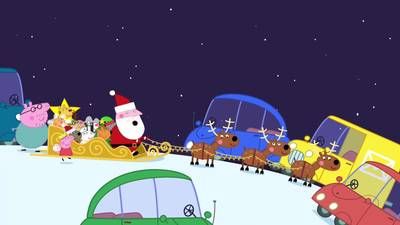 #12 - Father Christmas
Season 5 - Episode 32
Peppa and her friends put on a Christmas show for their parents.
13 votes
Watch on Amazon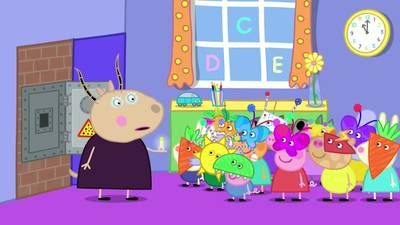 #13 - Masks
Season 5 - Episode 24
Madame Gazelle sets the children a creative task - making masks. There are carrot masks, robot masks, and even pretty butterfly masks... The only thing missing is lots and lots of glitter!
2 votes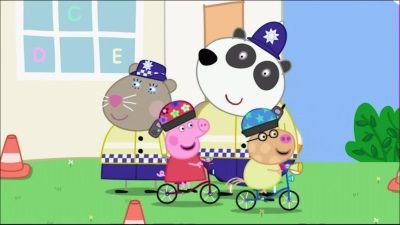 #14 - The Police
Season 5 - Episode 16
When the Police visit the school, officers Panda and Squirrel teach Peppa and her friends all about bicycle safety.
46 votes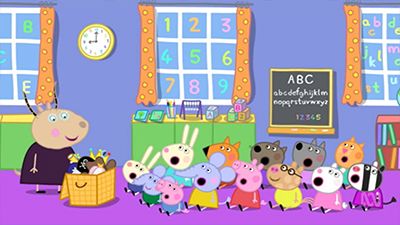 #15 - When I Grow Up
Season 5 - Episode 37
It's time for playgroup! Today Peppa and her friends are deciding what they might like to be when they grow up.
7 votes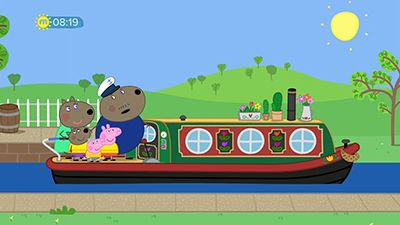 #16 - Canal Boat
Season 5 - Episode 18
For Captain Daddy Dog's birthday, Mummy Dog surprises him with her present of a boat trip on a 'Canal Boat', which isn't quite what he was expecting.
40 votes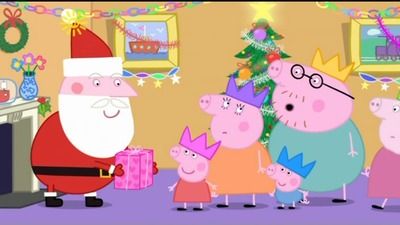 #17 - Santa's Visit
Season 3 - Episode 52
Peppa and George wake up very early on Christmas morning - has Santa delivered the presents they want? Peppa is worried when Santa brings everyone but her a present, but he soon returns to deliver her missing present in person.
88 votes
Watch on Amazon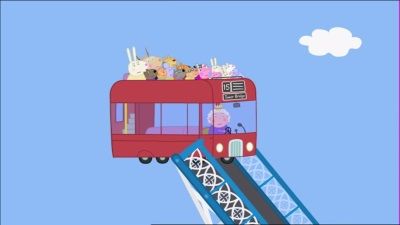 #18 - London
Season 5 - Episode 15
Madame Gazelle takes the whole class to London for the day where they are given a tour by the Queen herself!
38 votes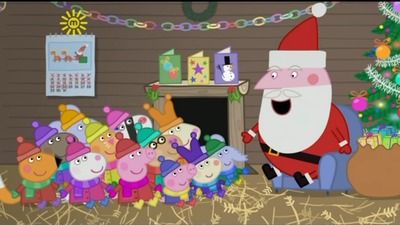 #19 - Santa's Grotto
Season 3 - Episode 51
It is Christmas and Peppa, George and the children all visit Santa's Grotto to tell him what they would like for Christmas. Peppa asks for a very special doll as a present, but will Santa be able to deliver it to her?
90 votes
Watch on Amazon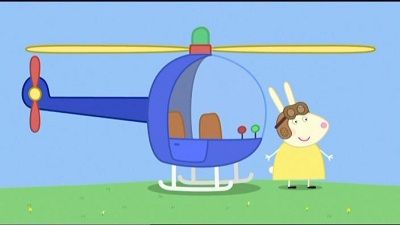 #20 - Miss Rabbit's Helicopter
Season 3 - Episode 34
Miss Rabbit takes Peppa and her family for a ride in her Rescue Helicopter!
65 votes
Watch on Amazon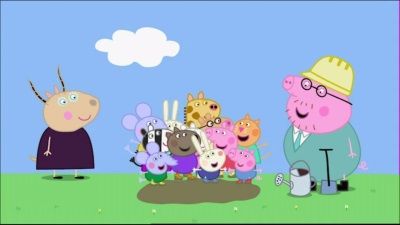 #21 - Simple Science
Season 5 - Episode 9
Daddy Pig and Mr Bull are digging up the playground, so Daddy Pig decides to teach the kids some simple science. The first experiment - how many children does it take to pick up Madame Gazelle?
25 votes
Buy on iTunes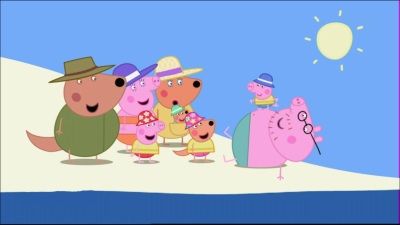 #22 - Australia Part 2 - Surfing
Season 5 - Episode 20
The Kangaroos take Peppa and her family to the beach on their second day in Australia, where they try surfing for the first time.
31 votes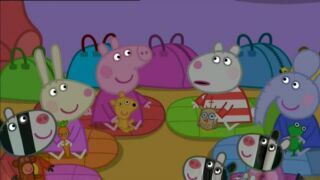 #23 - Sleepover
Season 2 - Episode 51
Peppa is going for a sleepover at Zoë Zebra's house with Suzy Sheep, Rebecca Rabbit, Candy Cat and Emily Elephant. The girls are too excited to go to sleep and stay up playing games and having fun until at last they feel sleepy.
77 votes
Watch on Amazon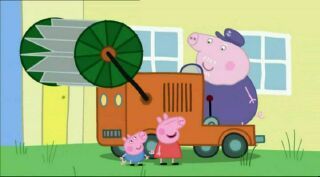 #24 - The Long Grass
Season 2 - Episode 27
The grass is very long. It is so long that when Peppa and George play outside they can't see each other George's ball gets lost in it. The grass is too much for Daddy Pig's rusty old lawnmower so he calls Grandpa Pig for help. Grandpa to save the day with Betsy, his motorised lawnmower.
77 votes
Watch on Amazon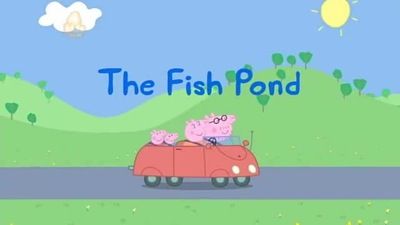 #25 - The Fish Pond
Season 4 - Episode 48
Daddy Pig is looking forward to taking Peppa and George to visit a fish pond that he used to visit when he was a piglet. However, a few things have changed since then...
54 votes
Watch on Amazon