The BEST Episodes of Bob the Builder
Every episode ever - ranked by fan votes!
Last Updated: Oct 11, 2019
Bob the Builder is a British children's animated television series. Bob appears as a building contractor specialising in masonry in a stop motion animated programme with his colleague Wendy, various neighbours and friends, and their gang of anthropomorphised work-vehicles and equipment (all made of clay).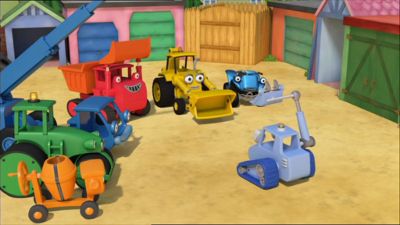 #1 - Scratch's Hidden Treasures
Season 17 - Episode 1
1 votes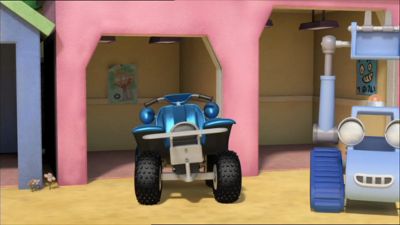 #2 - Scrambler's Best Idea
Season 17 - Episode 2
1 votes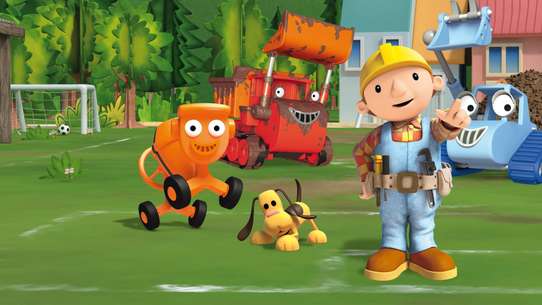 #3 - Scrambler Gets Clean
Season 17 - Episode 20
Bob and the gang finish the machine wash, but Scramber is afraid to use it.
1 votes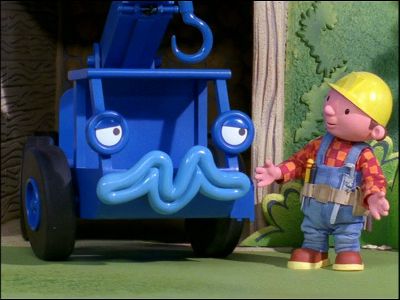 #4 - Scrambler The Goat Herder
Season 14 - Episode 2
1 votes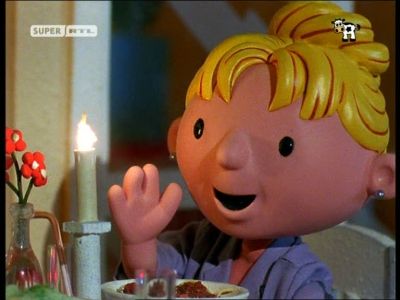 #5 - Wendy's Big Night Out
Season 8 - Episode 3
Wendy goes out for a night on the town.
1 votes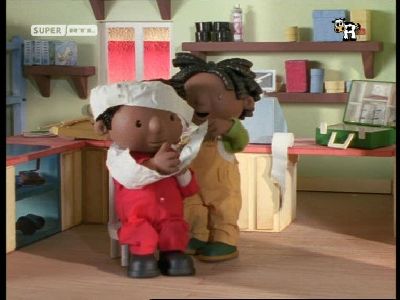 #6 - First Aid Molly
Season 8 - Episode 10
Molly wants to be a doctor.
1 votes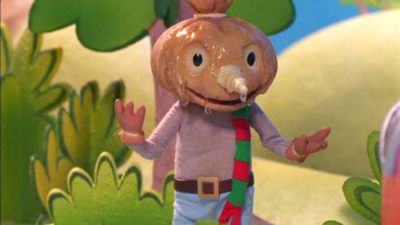 #7 - Spud's Big Splash
Season 6 - Episode 11
Spud jumps in a puddle & ruins Bob's paint job.
3 votes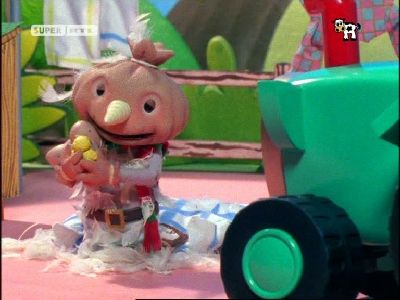 #8 - Cock-a-Doodle Spud
Season 5 - Episode 3
Bob is building a hen coop for Farmer Pickles as his hen has abandoned her eggs. Spud decides to look after the chicks.
9 votes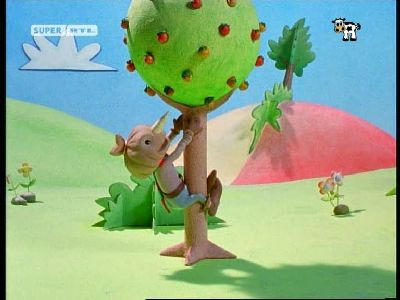 #9 - Naughty Spud
Season 1 - Episode 11
Bob and the machines are finishing Travis' new shed. Spud wants to pick go apple-picking but cannot reach the apples from the trees. While Bob is working on the shed roof, Spud takes the ladder away. How will poor Bob ever get down?
7 votes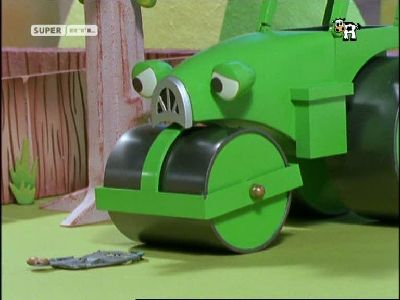 #10 - Clumsy Roley
Season 5 - Episode 12
Roley nearly runs over Bob's toolbox. He then worries that he is always very clumsy. His anxiety makes him more accident-prone than ever!
6 votes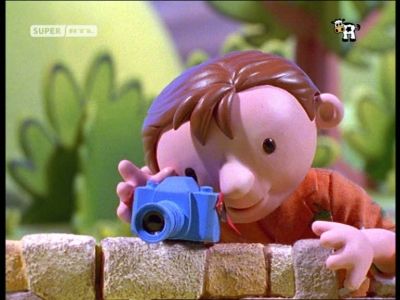 #11 - Bob the Photographer
Season 8 - Episode 1
Bob takes a picture of the town.
4 votes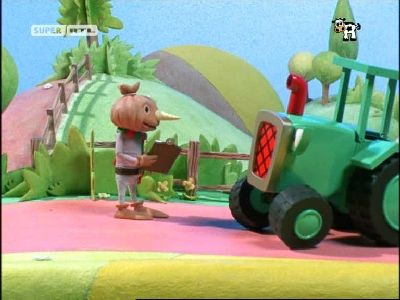 #12 - Inspector Spud
Season 5 - Episode 2
When Mr Bentley gets soaked whilst inspecting a pipe, Spud decides to take over his job, even though he has no qualifications!
11 votes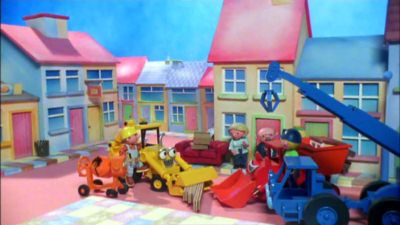 #13 - Wendy's Removal Service
Season 6 - Episode 4
Wendy starts a removal service.
2 votes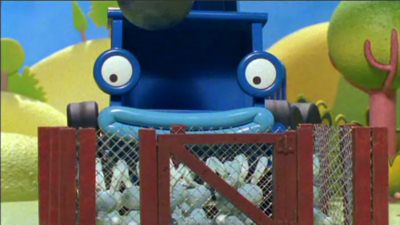 #14 - Lofty and the Rabbits
Season 6 - Episode 5
Lofty finds a family of rabbits.
3 votes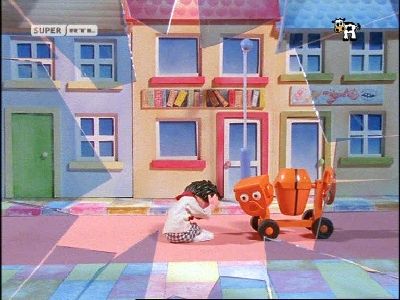 #15 - Mr. Sabatini's Smashing Day
Season 6 - Episode 9
When Mr Sabatini recieves a new football, he demonstrates his soccer skills to Dizzy. But he manages to kick the ball through his shop window! Bob and JJ have to carry a new window pane through town.
2 votes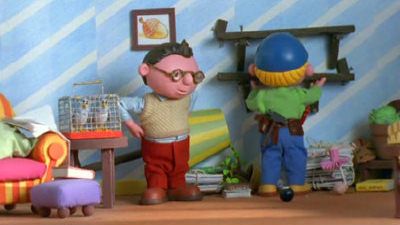 #16 - Mr. Beasley's New Friends
Season 7 - Episode 1
Mr. Beasley makes some new friends.
6 votes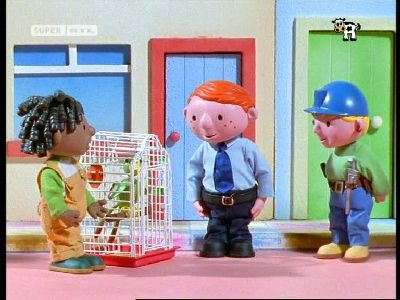 #17 - Hamish's New Home
Season 7 - Episode 12
Hamish gets a new home.
2 votes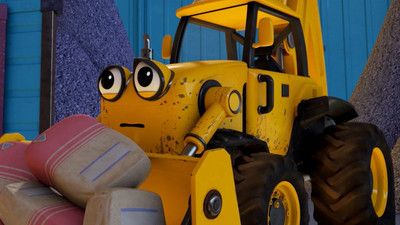 #18 - Check Up Day
Season 19 - Episode 27
It's time for the Machines' Checkup Day! After a wash, the Machines are ready for Curtis to examine them to ensure that they're working properly. However, Scoop notices that his orange emergency light is broken and worries about his inspection. He tries to hide but only becomes more disheveled. Bob finds Scoop, and Wendy helps prepare him for his examination. Scoop and Lofty support each other through their checkups and receive positive results.
2 votes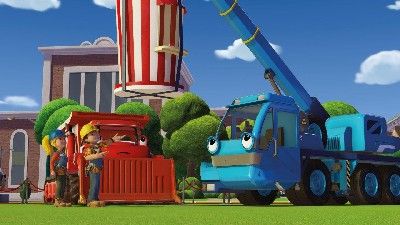 #19 - Super Scoop
Season 20 - Episode 15
Bob is building an outdoor cinema in the park for the new Dash Lightning premiere. Scoop is inspired to become a superhero, dubbing himself "Super Scoop" and charges off in search of rescues. None of his rescues work and he ends up driving through the cinema screen – in need of rescuing himself! However, when Dash becomes stranded on the way to the premiere, Super Scoop goes to the rescue and personally escorts the movie star to the big event.
1 votes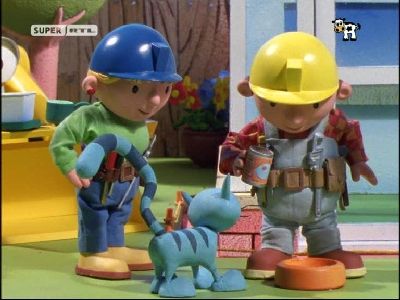 #20 - Pilchard's Breakfast
Season 3 - Episode 7
Bob, Wendy and the machines are building a new conservatory for Mr Beasley. But they forget to feed poor Pilchard her breakfast! Pilchard then has to fend for herself to find someone to feed her.
11 votes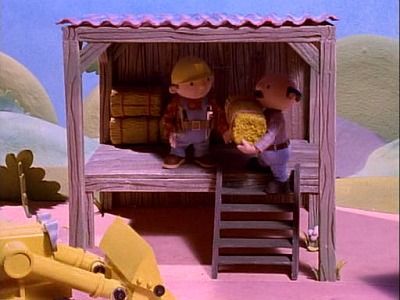 #21 - Bob's Barnraising
Season 1 - Episode 13
Bob and the machines have to repair Farmer Pickles' barn which is in danger of collapsing. Farmer Pickles is gathering the haystacks. Everything has to be done before a heavy storm breaks.
10 votes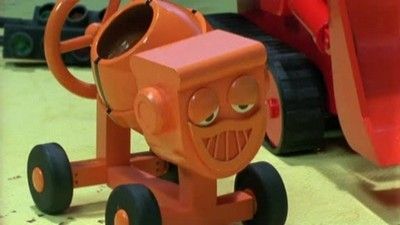 #22 - Scoop Has Some Fun
Season 3 - Episode 9
During a break Spud persuades Scoop to help him play some tricks. When Scoop goes back to work Spud frightens Lofty so much that he falls onto his side. When Spud goes for help, Scoop thinks it's just another trick. Luckily Bob decides to make sure.
9 votes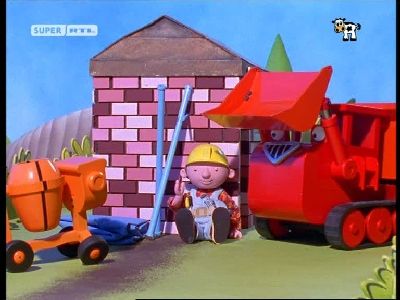 #23 - Dizzy Goes Camping
Season 7 - Episode 8
Dizzy goes on a camping trip.
7 votes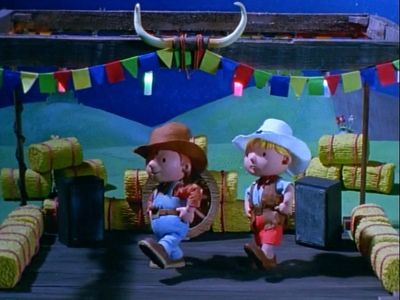 #24 - Buffalo Bob
Season 1 - Episode 8
Bob and the machines are building a dance floor stage ready for a line-dancing contest that evening. Bob needs to go home for some final practice. But when his dancing partner Mavis sprains her ankle, will Bob find someone else to dance with in time?
14 votes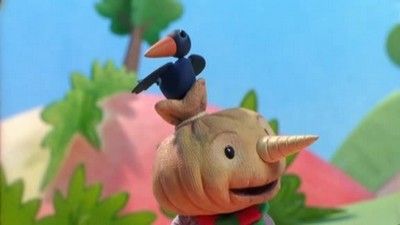 #25 - Spud and Sqawk
Season 3 - Episode 11
Spud is having trouble trying to shake off a persistent crow who is following him everywhere. He gets a fast ride aboard Travis to try and blow the crow off. But when he swerves to avoid Muck, the load spills!
11 votes