The BEST Episodes of Thomas The Tank Engine & Friends
Every episode ever - ranked by fan votes!
Last Updated: May 13, 2020
The show is about a tank engine, Thomas, and his friends who live on the Island of Sodor. Together, the engines work on the railways under the supervision of Sir Topham Hatt, the "Fat Controller." Thomas The Tank Engine actually dates back to 1945, when the Reverend Wilbert Vere Awdry created The Railway Series to amuse his son Christopher, who was suffering from measles. His wife Margaret encouraged him to publish the stories and he did so, going on to add another book each year (except 1947 and 1971) until 1972. Wilbert's son Christopher later continued The Railway Series up to 40 books. In 1984 Britt Allcroft decided to turn the stories into a TV series with Ringo Starr as the narrator. He was replaced by Michael Angelis in 1991, who still narrates today.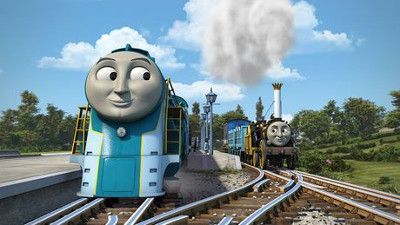 #1 - Cautious Connor
Season 20 - Episode 17 - Aired Jun 6, 2017
Connor boasts of being a fast engine, but one day, he breaks down on the Island of Sodor and goes to the Steamworks to be repaired. Connor starts to get worried it will happen again if he goes too fast and after that, Connor starts to become the slowest engine on the island. They even start to worry that Connor would never go fast again.
4 votes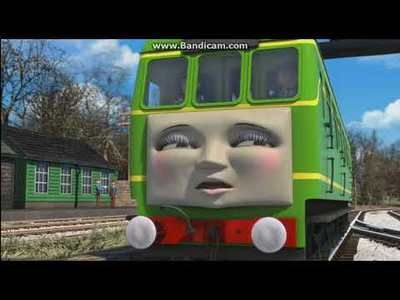 #2 - Daisy's Perfect Christmas
Season 21 - Episode 15 - Aired Oct 3, 2017
Daisy is sad when her Christmas doesn't go exactly as planned.
3 votes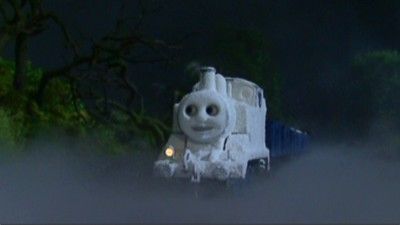 #3 - Flour Power
Season 9 - Episode 26 - Aired Dec 3, 2005
Thomas and Diesel have to collect flour, needed ready for the following day, from the Flour Mill. But tonight is Halloween, so Diesel decides to take advantage of this by trying to frighten little Thomas on their way to the Mill. Thomas, though, comes up with some surprises of his own…
36 votes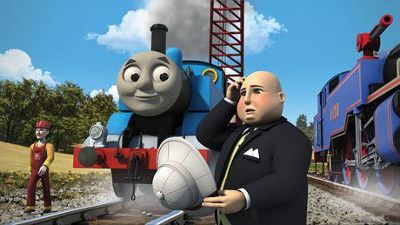 #4 - Buckled Tracks and Bumpy Trucks
Season 20 - Episode 19 - Aired Jun 8, 2017
One sunny day, the tracks buckle and bend and Dowager Hatt gives the Fat Controller a new hat, which everyone calls a safari hat. The Fat Controller gets sick of everyone teasing him and tries to find a way to get rid of it. Meanwhile, a piece of rubbish from Whiff's trucks falls out and lands on the ground causing a fire. Belle derails due to the buckled rails, meaning a solution has to be found.
3 votes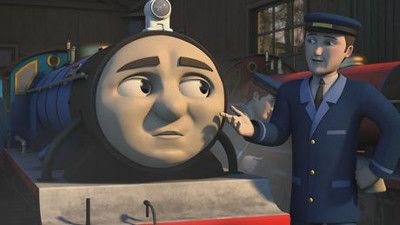 #5 - Tit for Tat
Season 20 - Episode 20 - Aired Jun 9, 2017
Based on the story of the same name from Small Railway Engines. Some visitors come to the island to take photos of engines. They visit the Arlesdale Railway and take pictures of the small engines, but Bert is cross that they will not take pictures of him. As they are driving, they spray Bert with mud and Bert wants to take revenge on them. He devises a plan by giving one of them a soaking ride.
4 votes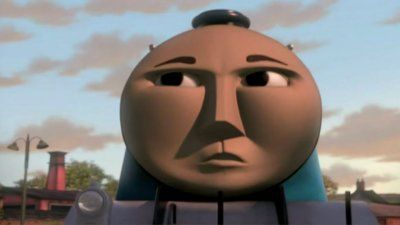 #6 - Forever and Ever
Season 22 - Episode 2 - Aired Sep 4, 2018
With all the changes, Gordon is feeling a little blue. Luckily his new friend Nia is there to show him that not all change is bad.
2 votes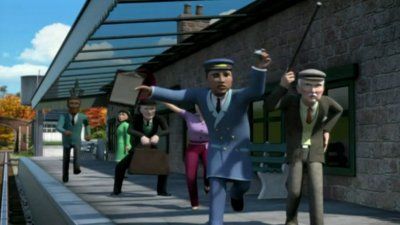 #7 - Confusion Without Delay
Season 22 - Episode 3 - Aired Sep 5, 2018
A new engine named Rebecca arrives on Sodor, and not to feel inferior to the others, which are very fast, always starting early, because they are afraid of being late.
2 votes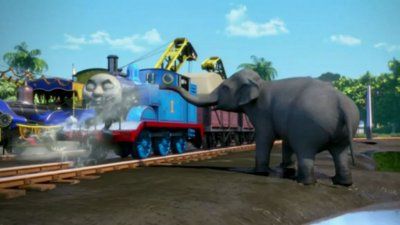 #8 - Trusty Trunky
Season 22 - Episode 4 - Aired Sep 6, 2018
Thomas learns that elephants in India really can shunt trucks.
2 votes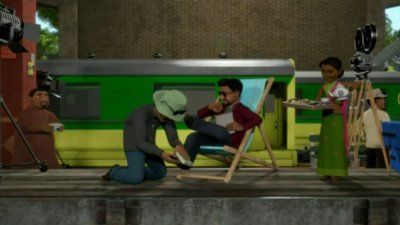 #9 - Thomas Goes to Bollywood
Season 22 - Episode 6 - Aired Sep 10, 2018
During his period of work on the Indian railway, Thomas attends the shooting of a Bollywood film.
2 votes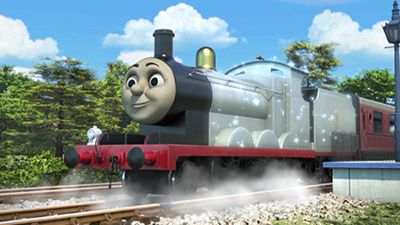 #10 - An Engine of Many Colours
Season 22 - Episode 9 - Aired Sep 13, 2018
James has a crash and hears there might not be enough red paint.
2 votes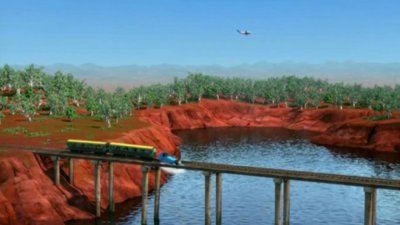 #11 - Outback Thomas
Season 22 - Episode 10 - Aired Sep 14, 2018
Thomas' tales get him lost in the outback.
2 votes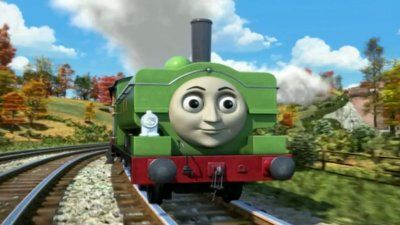 #12 - School of Duck
Season 22 - Episode 11 - Aired Sep 17, 2018
Duck tries to find a new classroom for the schoolchildren of Harwick.
2 votes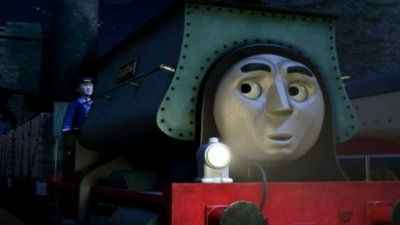 #13 - Samson and the Fireworks
Season 22 - Episode 20 - Aired Sep 28, 2018
Soon there will be an annual fireworks show, which Samson is very scared of.
2 votes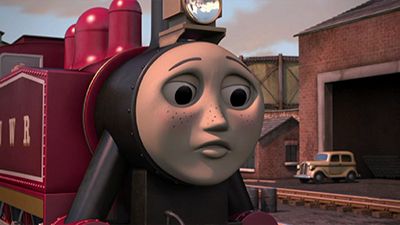 #14 - Rosie is Red
Season 22 - Episode 21 - Aired Oct 1, 2018
It's Valentine's Day, and Sir Topham organizes a surprise to Lady Hatt thanks to the unaware help of Rosie and Thomas.
2 votes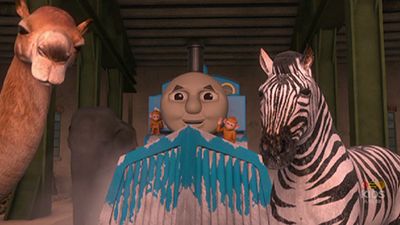 #15 - Thomas' Animal Ark
Season 22 - Episode 22 - Aired Oct 2, 2018
It's Christmas Eve. The boiler that keeps the animals warm has broken, and the ship that carries the new one can not arrive because of bad weather.
2 votes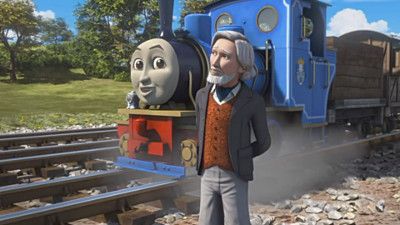 #16 - Runaway Engine
Season 21 - Episode 5 - Aired Sep 22, 2017
Millie is given extra work around the estate and gets agitated when Stephen and Glynn forget to clear up the garden waste. When Stephen also manages to hurt her feelings, and can't find her the next day to apologise, he thinks that she must have run away.
6 votes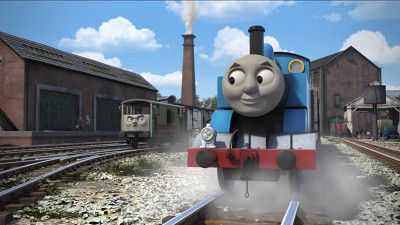 #17 - Bradford the Brake Van
Season 20 - Episode 5 - Aired Sep 9, 2016
The Troublesome Trucks are causing lots of trouble for poor Thomas. Samson's new brake van Bradford arrives from the Mainland and offers to keep them in order. He does so with skill and all of the engines want to travel with him. Things take a turn for the worse though as Bradford constantly urges the engines to strictly follow the rules, causing delays with their trains.
3 votes
#18 - Ryan and Daisy
Season 20 - Episode 9 - Aired Nov 22, 2016
The Fat Controller gives Ryan and Daisy new jobs, but Daisy does not feel like taking on the extra work. To get out of it, she manipulates Ryan into taking care of her new responsibilities. Ryan agrees, but has so many jobs at once that it results in confusion and delay.
3 votes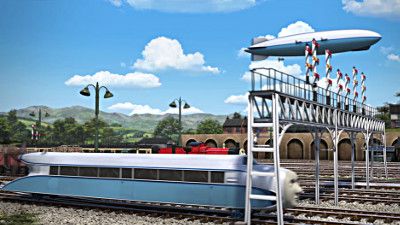 #19 - Hugo and the Airship
Season 20 - Episode 26 - Aired Jul 27, 2017
After word of an airship resembling Hugo spreads, Hugo feels he should be able to fly just like it. He gets some encouragement from Skiff and tries to take off into the sky like an airship on Gordon's Hill, like his non-rail aerial counterpart.
3 votes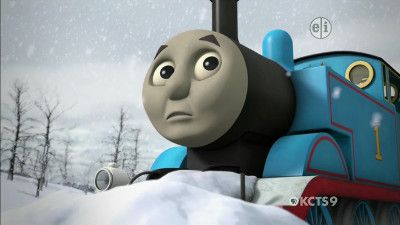 #20 - No Snow for Thomas
Season 17 - Episode 23 - Aired Nov 6, 2013
Thomas refuses to wear his snowplough and leaves it.
5 votes
#21 - Millie & The Volcano
Season 18 - Episode 26 - Aired Jul 31, 2015
Harvey and the new engine Samson are putting the dinosaur models in place for the Earl's new Dinosaur Park. One of the dinosaurs swings towards Millie and gives her a fright.
4 votes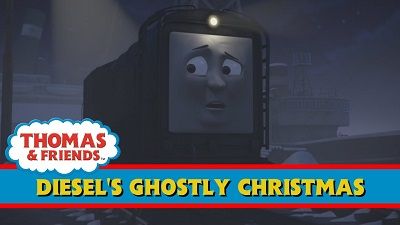 #22 - Diesel's Ghostly Christmas Part 1
Season 19 - Episode 19 - Aired Dec 26, 2016
Diesel is not a very helpful engine and, during the Christmas season, Thomas is determined to show him the errors of his ways. Over several days, Diesel is visited by 'ghostly engines.' They remind him of his past mistakes and show him the importance of helping others. When Diesel becomes derailed and fears the worst, he finally acknowledges the ghosts' Christmas message.
4 votes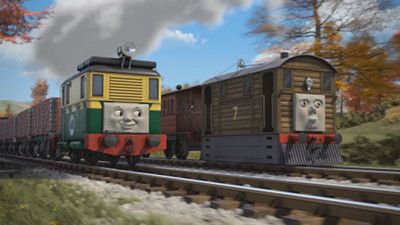 #23 - Toby's New Friend
Season 20 - Episode 2 - Aired Sep 6, 2016
Philip sees Toby for the first time and is under the impression that Toby is a diesel boxcab. He tries to befriend him, but Toby finds him too overwhelming. Philip persists however, insisting they have a race to the quarry, believing that friends have to like all of the same things.
4 votes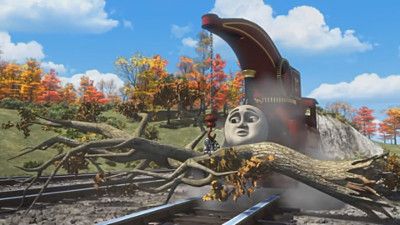 #24 - Stuck in Gear
Season 21 - Episode 4 - Aired Sep 21, 2017
A branch gets stuck in the open gears of his crane, but Harvey is too shy to ask for help. Instead, he tries to fix it himself and ends up derailing himself inside a tunnel.
6 votes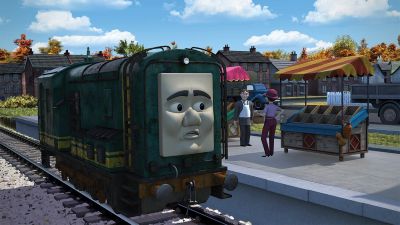 #25 - Diesel Do Right
Season 23 - Episode 9 - Aired Sep 12, 2019
Diesel plays a trick on Rebecca to try to get the other engines in trouble for a change.
2 votes