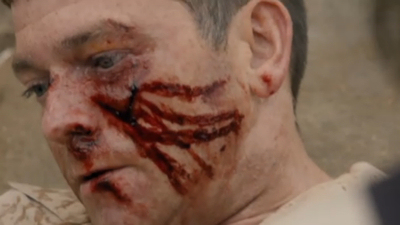 #1 - Greater Love (2) 8.47
Season 16 - Episode 10
Nikki, Jack and Leo struggle to identify the human remains with only sections of skeleton found and basic forensic facilities, but believe Dan Lambert must have been captured by the Taliban, executed and buried. Whilst Leo grows closer to charity worker Fawzia, Nikki and Jack find and assemble the skull fragments and make an unnerving discovery that challenges their theory of what happened to Dan Lambert. However, when an imprisoned Taliban fighter is found dead in the compound, the team suspect he was murdered, and suspicions grow about Sean Nugent and his men's treatment of prisoners. No longer able to trust anyone, the increasingly isolated team doggedly piece together the circumstances surrounding Dan Lambert's disappearance, but the shocking truth triggers a chain of events which leaves everyone's lives in danger.
#2 - Fraternity (2) 8.29
Season 17 - Episode 10
Jack's world has been blown apart following the discovery of Hannah's dead body. Nikki manages to find out the truth behind Jack and Ryan's strained relationship. Thomas thinks about hiring forensic scientist Helen as Jack's permanent replacement. Christy Nash is scared for the future of his marriage and business after DI Carter finds out abouts of his relationship with 15-year-old Katie.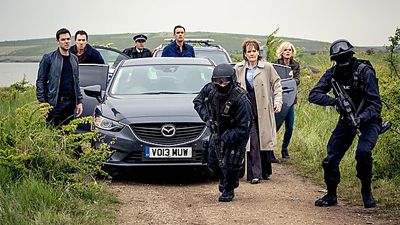 #3 - Coup de Grace (2) 8.28
Season 17 - Episode 4
Thomas is under increased pressure from DI Rachel Klein and the Home Office as he battles to save the Lyell Centre's reputation. Peter Masham makes an unlikely deal with Bennetto's brother-in-law. Jack and Clarissa finally uncover the true identity of murder victim Byron Lee.
#4 - Bloodlines (1) 8.07
Season 14 - Episode 7
Harry is reunited with Anna Sandor when she calls him to Budapest to perform a second post-mortem on the body of a drowned prostitute, Sofi Mustafova. As they get reacquainted, Anna tells him she believes the death is suspicious and may be linked to her own investigations into the disappearance of other pregnant prostitutes. The women's body ends up being cremated before Harry can take a look at it. Harry's world is crushed when he finds out that Anna has been stabbed to death in her bed. He is forced to go underground where he manages to make a desperate call to Leo in London for help when he becomes the number one suspect. Harry continues with the investigation into the gang-run prostitution racket. When Leo shows up late for the meeting with Harry he witnesses a man being shot and burned. When he manages to retrieve a charred passport from the body it turns out to be Harry's.
Directors: Dudi Appleton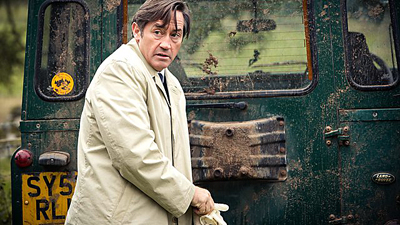 #5 - In A Lonely Place (2) 8.05
Season 17 - Episode 6
Nikki, Jack and DS Ross are feeling the pressure to close the net on a serial killer abducting young women. Concerns increase about missing Sarah, and solving her mysterious disappearance becomes an urgent priority for the team.
#6 - Death Has No Dominion (2) 8.03
Season 15 - Episode 2
Harry and DI James deviate from the original investigation to secretly test DNA evidence from the rival Chesham laboratory to try to solve this stalled case.
Directors: Andy Hay
#7 - Fraternity (1) 8.02
Season 17 - Episode 9
Jack becomes involved in an investigation into the murder of a 15-year-old girl owing to his personal connection with the prime suspect. Thomas needs to clear up the conflict of interest.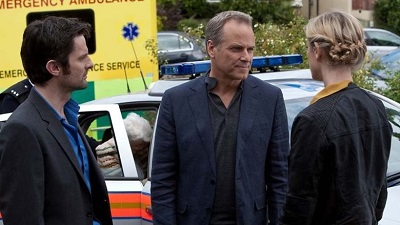 #8 - Paradise Lost (1) 7.96
Season 15 - Episode 5
Serial killer Arnold Mears Eenjoys poetry but has no remorse for violently killing three teenagers. He has been busy for the last five years sending Annie, a desperate mother of a missing girl, on secret hunts to try and find his hidden victims.Annie's son Andy, upset at Mears' manipulation of his mother, ends up turning to Nikki for help. Leo manages to get himself into tropuble with the team after he re-examines a case by Nikki's old mentor, Dr. Helen Karamides.
Directors: Edward Bennett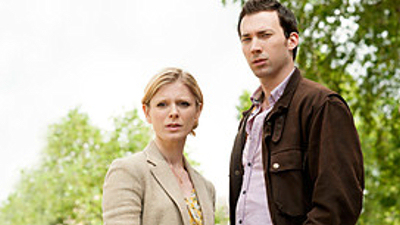 #9 - Trust (1) 7.96
Season 16 - Episode 3
The case of two young women shot dead in a house basement forces Jack to lock horns with an old flame, the ambitious DI Chrissy Reed. As the pair's animosity rapidly escalates due to their conflicting motive theories and failure to ID the victims, Nikki's probing unearths the potentially career-damaging truth behind it. Meanwhile, Leo wrestles with providing a second post-mortem on a baby suspected of being abused and smothered to death by his mother, Shona. The father, Mark, is adamant she is innocent. He pleads with Leo to find an alternative cause for their son's fractures and death to free his wife before their other son, Darius, is adopted. However, Leo soon realises that to achieve this he must re-examine the work of his pathologist friend, Richard Fell, and prove he made a mistake in his evidence against Shona.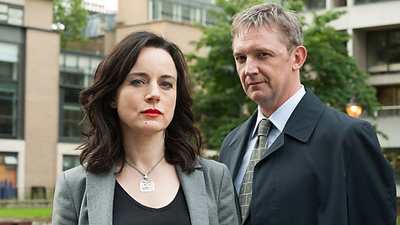 #10 - Trust (2) 7.96
Season 16 - Episode 4
As the basement women case highlights two cooperating killers, Nikki, Jack and DI Reed realise one victim was killed by a controlled sedative, stolen from a high-tech vaccine research lab. And suspicion falls on Lucas Ballinger, a scientist who works there. Meanwhile, Leo draws a blank with his theory that Shona's baby died of natural causes, but when he discovers Mark's violent past, Leo fears Shona may have taken the rap for her partner's child abuse. Jack makes a chilling forensic breakthrough which exposes a dangerous plot to breach national security, leaving the Lyell Centre paralysed by a government-imposed lockdown. With Nikki, Jack and DI Reed locked in a race against time to find Ballinger and prevent mass casualties, Leo has one last shot at proving that Shona's baby died from natural causes in a desperate bid to reunite her and Mark with their other son before he is adopted.
#11 - Bloodlines (2) 7.96
Season 14 - Episode 8
Nikki makes her way to Budapest but there's not much she or Leo can do as every move they make is being watched by Tibor Orban. Leo manages to secretly meet Nikki where he reveals that Harry is still alive. Harry explains why he had to fake his own death and continues that he must find out why Anna was killed and unravel the dark secret of the prostitution racket.
Directors: Dudi Appleton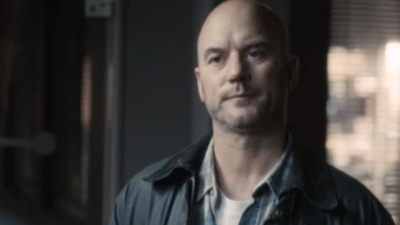 #12 - Legacy (2) 7.95
Season 16 - Episode 8
Whilst Nikki and Jack close the net on Brian Blackburn's troubled son for murdering his co-worker at the eco-housing project, Leo finally finds someone willing to confirm his fear about the mysterious local health hazard. But when his would-be-informant is found murdered, Leo is convinced he was the victim of a government conspiracy to conceal the truth. And during his dogged efforts to expose the cause of the health hazard, Leo begins to suspect that Nikki's new man, science minister James Embleton, and his belligerent father, may be linked to a ruthless plot to silence him, which leaves Leo battling alone to seek justice and save future lives.
#13 - The Prodigal (2) 7.94
Season 14 - Episode 10
Harry discovers evidence of extensive plastic surgery on the corpse of the bodyguard as an autopsy is carried out. He also manages to locate the missing boy, Jack Van Buren, who is hiding in the basement of the Embassy. Nikki takes a look at the evidence from the 1996 disappearance of Jacob and learns that a DNA sample from Pieter's dead brother, Diederick, matches the profile of the dead bodyguard. The Van Burens' version of what happens becomes increasingly unlikely and when the body of the family's au pair, Mary Olivant, is found hanged near the Van Buren family home, Leo discovers the remains of a young boy in the ground. Klara ends up confessing that she was responsible for the shootings.
Directors: James Strong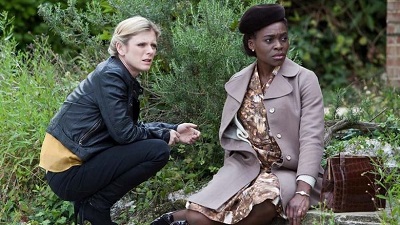 #14 - Paradise Lost (2) 7.93
Season 15 - Episode 6
Nikki manages to track down the original detective on the case, Detective Inspector Gladwyn ans she looks around the church that killer Arnold Mears used to attend as a boy. Mears is not happy that the police have been made aware of the undiscovered bodies and he says that he is prepared to reveal where he has hidden them to Nikki.
Directors: Edward Bennett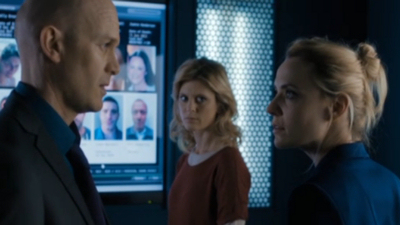 #15 - True Love Waits (2) 7.91
Season 16 - Episode 6
When arrested and interrogated by DI Kate Warren, Alan Lane vehemently protests his innocence and insists he never killed his wife Imogen, but when Jack and Nikki fail to get concrete evidence in time to charge him, Lane walks free. However, when the team finally unearth the shocking truth about Imogen's murder, it exposes a web of lies and deceit which puts those connected to the case in imminent danger from the sinister Alan Lane. As their fears about the ex-cop intensify, Nikki and Jack must swerve the sceptical police and piece together their evidence to build a water-tight case against Lane fast, in order to prevent more innocent lives being lost.
#16 - Lost (2) 7.90
Season 14 - Episode 4
After a preserved female body is discovered buried in a peat moor in Sheffield, DI Sonia Hardwick turns to an archaeologist called Professor Patrick Cain for help. Nikki discovers knife wounds to the hands which the professor believes may indicate a ritual killing as the autopsy on the body is carried out. Further wounds discovered around the abdomen and genitalia suggest though that it could of been a sexually motivated attack. Leo ends up searching through his archives for a case he dealt with in Sheffield in 1985 that were committed by self-confessed serial killer Karl Bentley. As he examines the body himself he is caught by Nikki and Leo tells him he thinks the body could belong to a woman called Jodie Fisher who went missing at the time. When Leo pays a visit to Sheffield he is haunted by memories of his own past which put a strain on his relationship with Janet. Another girls ends up being killed on the streets of Sheffield.
Directors: Antony Byrne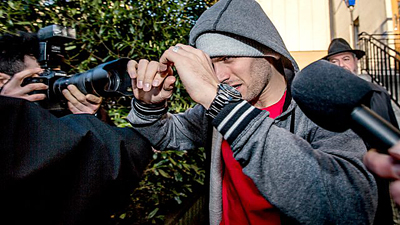 #17 - Commodity (1) 7.88
Season 17 - Episode 1
Premiership footballer Isaac Dreyfus finds his career in tatters after a sex tape links him to the brutal murder of a young woman, threatening to destroy both his reputation and marriage. He is desperate to prove his innocence, while Adam Freedman turns to a mysterious source for help to avenge the murder of his wife and child. Nikki finds it hard to deal with Leo's death following the arrival of the new Lyell Centre boss, pathologist Thomas Chamberlain.
Directors: Daniel O'Hara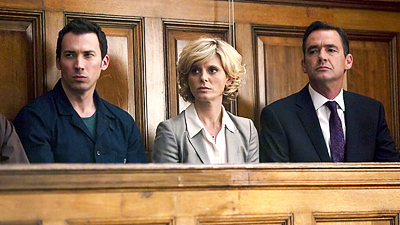 #18 - Coup de Grace (1) 7.85
Season 17 - Episode 3
Nikki finds her professionalism being brought into question during the case of convicted killer David Bennetto, who was jailed for the murder of two gay teenagers. Thomas attempts to save The Lyell Centre's reputation.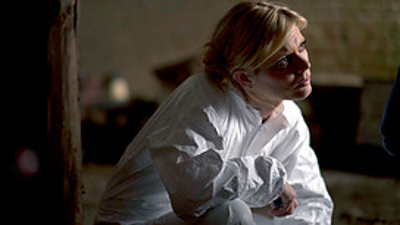 #19 - True Love Waits (1) 7.84
Season 16 - Episode 5
When a pub landlady is stabbed to death and her little finger cut off, her husband, Roly, is the prime suspect. However, as Nikki, Jack, and emotionally fragile detective, DI Kate Warren, piece together mounting evidence, inconsistencies lead Nikki to believe Roly's innocent. She's desperate to reunite him with his traumatised daughter, Emma, who faces a life in foster care if her father is imprisoned. Isolated in her quest to prove Roly's innocence, Nikki is defeated when Roly is charged with murder, and about to lose his daughter forever. But when Nikki and Leo unearth several old murder cases where the victims' fingertips were cut off, they begin to suspect Roly is the new target of a serial killer. The spotlight soon falls on ex-cop Alan Lane, who served eight years for killing his wife, Imogen, despite her body never being found, only her severed fingertip.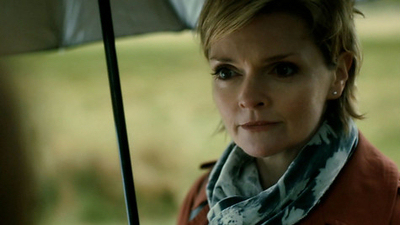 #20 - Change (2) 7.83
Season 16 - Episode 2
Whilst Nikki, Leo and Jack struggle to ascertain how Deanna was killed and ended up in the Thames, DI Gold focuses on two main suspects in John Briggs' inner circle. However, when Geraldine makes a sinister confession about why she gave her daughter up for adoption and disowned her wealthy family, it dramatically changes the course of the investigation. With the family's skeletons in the closet now exposed for all to see, the future of the ailing company hangs precariously in the balance. But when a third murder victim is found, it gives the team the forensic evidence to unravel the mysterious motives and smoke out the killer.
#21 - Body 21 (2) 7.82
Season 8 - Episode 8
The team are approached by a support group of survivors from a recent train crash, who want them to investigate what happened. They agree and begin to look into how the crash occurred, and the identity of the unidentified Body 21.
Directors: Douglas Mackinnon
#22 - Commodity (2) 7.81
Season 17 - Episode 2
Isaac Dreyfus fights to prove his innocence, whilst Adam Freedman turns to a mysterious source for help get revenge for the murder of his wife and child. Nikki questions the motive behind the murders and a re-examination of the Freedman crime scene leads Jack to make a shocking discovery.
#23 - Domestic (2) 7.79
Season 15 - Episode 4
Harry and Nikki delve deeper into the tangled lives of the inhabitants of Magnolia Drive.
Directors: Keith Boak
#24 - Shadows (1) 7.79
Season 13 - Episode 7
Nikki and Harry try to help wounded victims of a campus shooting while trapped in the building with the rampaging shoote
Directors: Farren Blackburn
#25 - In Plain Sight (2) 7.78
Season 19 - Episode 8
Jack leads the hunt for suspected killer Bruno, the brother of the shot teenager.