The BEST Episodes of ORESUKI: Are you the only one who loves me?
Every episode ever - ranked by fan votes!
Last Updated: Jun 20, 2020
Kisaragi Amatsuyu is invited out alone by the cool beauty upperclassman Cosmos and his childhood friend Himawari. Expecting to hear their confessions, he triumphantly goes to meet each of them in turn. But Cosmos and Himawari both instead confess to Amatsuyu that they like his friend. Amatsuyu fights this lonely battle, but there is another girl who is looking at him. She is a gloomy girl with glasses and braids. Amatsuyu finds that he hates her, because she's always turning her sharp tongue only on him and finding enjoyment in his troubles. But it turns out that she's the only one who actually does like him.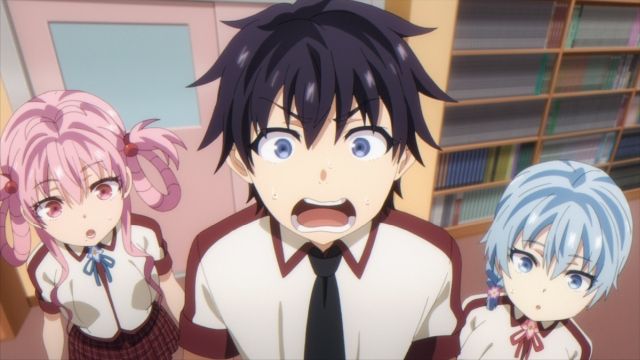 #1 - The One I Love Is...
Season 1 - Episode 12 - Aired Dec 26, 2019
Huh? What are you talking about, Pansy? You already have someone who's promised to be your boyfriend? And it's...
33 votes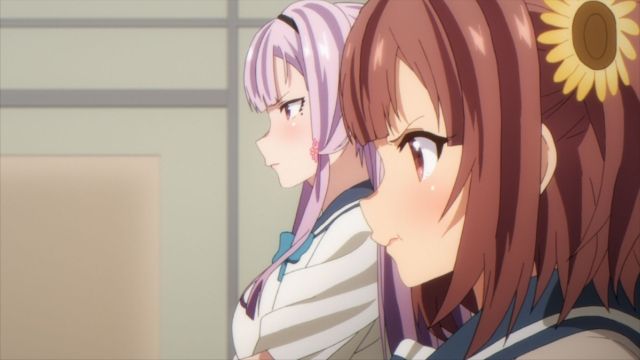 #2 - I Met You Before
Season 1 - Episode 3 - Aired Oct 17, 2019
It's over. It's all over. One misunderstanding led to the next and now both Himawari and Cosmos are disgusted with Kisaragi.
42 votes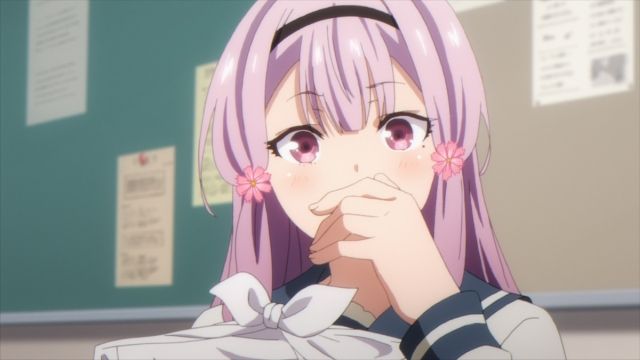 #3 - A Negative Spiral Pounces on Me
Season 1 - Episode 2 - Aired Oct 10, 2019
Who would've thought my dream of a high school life would run off the rails and go down a thorny path so quickly, all because of an improbable "double confession of love"? Oh, hello. I'm Joro. Don't worry! I haven't given up on the idea of a "harem high school life" just yet.
40 votes
#4 - I Discover an Unexpected Side
Season 1 - Episode 7 - Aired Nov 14, 2019
At last, the time has come! With the Flower Dance accomplished, everyone gets a deserving day off. And there's only one place to go - the pool!
39 votes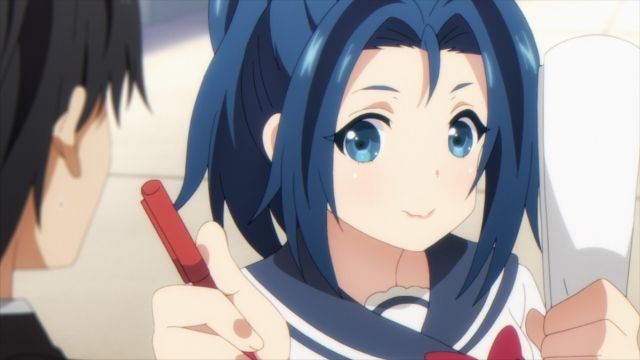 #5 - I Thought It Was Working Out Too Well for Me…
Season 1 - Episode 5 - Aired Oct 31, 2019
It's an exciting time in Kisaragi's life... until a story circulates about him being the "enemy of all women" and going out with Himawari, Cosmos, and Pansy at the same time.
41 votes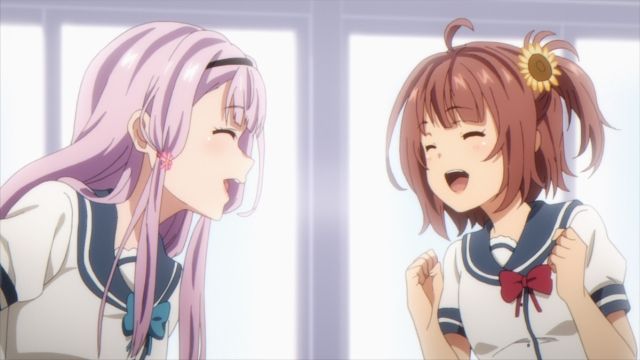 #6 - I May Not Be Needed
Season 1 - Episode 11 - Aired Dec 19, 2019
It's been decided that the school library will close. Cosmos did her best to stop it, but it wasn't enough. Apparently, if the library gets more traffic from students, it'll be saved!
29 votes
#7 - When I Need to Say Something, I'll Say It
Season 1 - Episode 6 - Aired Nov 7, 2019
One minor slip-up and the "Three-timing Joro" article was circulated all over the school! Who should yank Kisaragi out of despair but the author of the article herself.
33 votes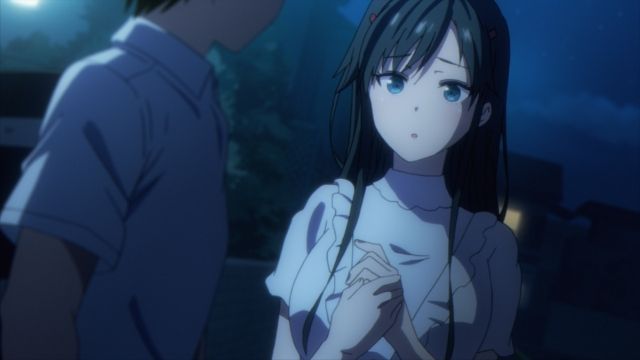 #8 - My Conclusion After Much Consideration
Season 1 - Episode 9 - Aired Nov 28, 2019
Kisaragi start working at Tsubaki's shop. It's rough since he's not used to the job, but at this rate, he should be able to manage...
32 votes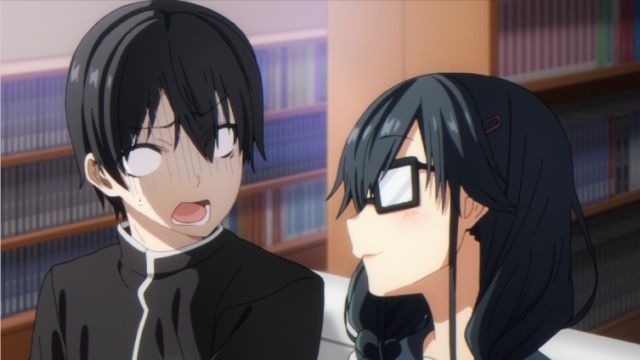 #9 - I'm an Average, Run-Of-The-Mill Background Character
Season 1 - Episode 1 - Aired Oct 3, 2019
Two girls just asked Kisaragi on a date — but wait. Why are they asking for romantic advice about another boy? Wasn't this supposed to be a beautiful harem love comedy?!
48 votes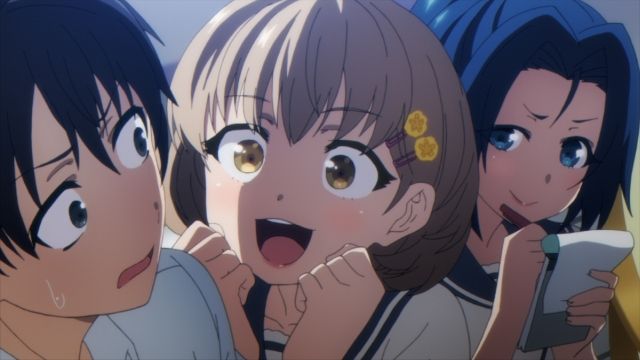 #10 - Even I'm Useful Once in a While
Season 1 - Episode 10 - Aired Dec 12, 2019
Now what does this dummy want? Baseball team manager Kimie Kamata (nickname: Tampopo) suddenly drags Kisaragi into the science lab.
30 votes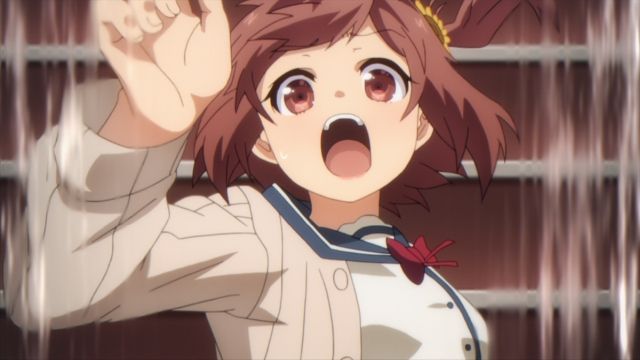 #11 - The Results of My Hard Work
Season 1 - Episode 4 - Aired Oct 24, 2019
With the "mastermind" exposed and the misunderstandings about Kisaragi's "evil deeds" cleared up to the student body's satisfaction, peaceful everyday life resumes.
40 votes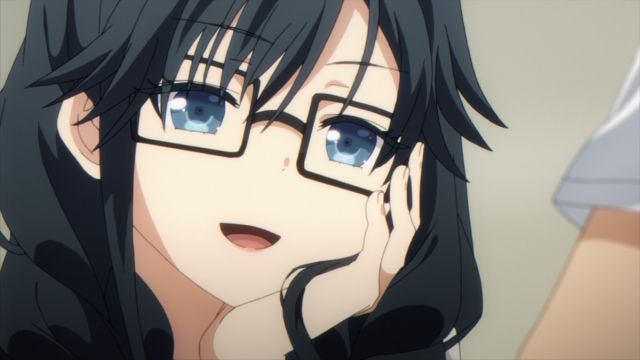 #12 - Before I Knew It, My Tragedy Had Already Begun
Season 1 - Episode 8 - Aired Nov 21, 2019
"From now on I'll do everything I can for you with all my heart." That's what the new girl at school said to me! Finally a kind girl appears before me… Yeah, right!
34 votes