The BEST Episodes of 2.43: Seiin High School Boys Volleyball Team
Every episode ever - ranked by fan votes!
Last Updated: Apr 7, 2021
Kimichika Haijima was a strong junior high school volleyball team member. After getting into trouble with the team, he moved to his mother's hometown and reunites with his childhood friend, Yuni Kuroba. The two become an ace pair at volleyball, but in their last tournament, get into a big fight. Will they ever play volleyball together again?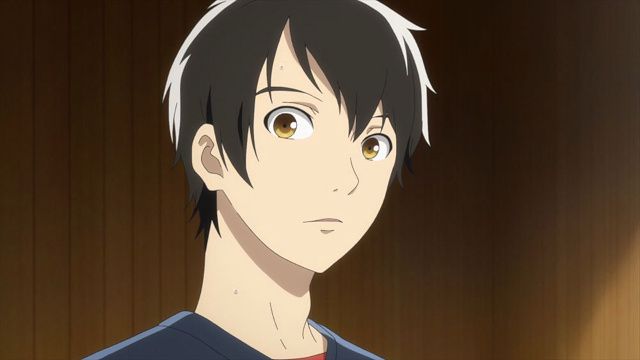 #1 - The Boys, Yuni and Chika
Season 1 - Episode 1 - Aired Jan 8, 2021
Kimichika and Yuni were childhood friends, but Kimichika moved away when they were still in kindergarten. Yuni is ecstatic to hear that Kimichika is moving back after eight years, but when they are reunited, Kimichika had completely changed.
24 votes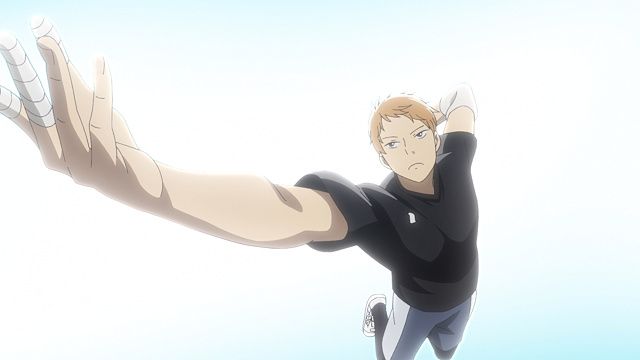 #2 - A Dog's Perspective and a Giraffe's Perspective
Season 1 - Episode 3 - Aired Jan 22, 2021
Yuni and Kimichika now go to Seiin High School, but haven't really talked to each other since their last middle school tournament. Oda, Seiin's volleyball team captain, tries to get Kimichika to join the team.
18 votes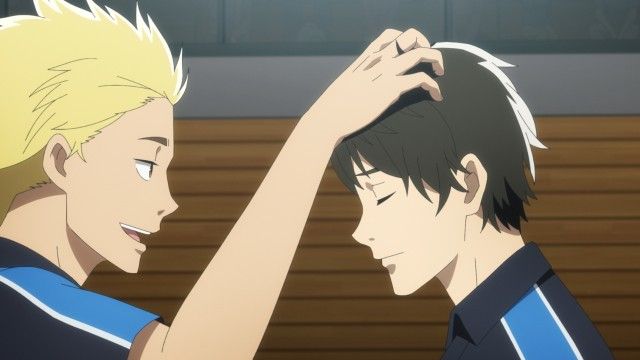 #3 - The Hero and the Genius 2
Season 1 - Episode 11 - Aired Mar 19, 2021
The battle between Seiin and Fukuho heats up! Who will come out victorious?
9 votes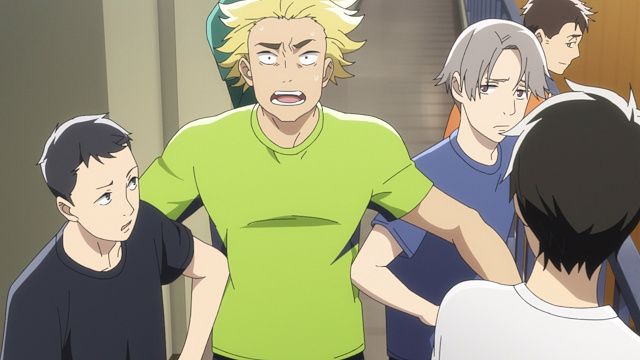 #4 - Yuni and Chika Re-enter the Battle
Season 1 - Episode 8 - Aired Feb 26, 2021
Seiin starts their first match in the tournament but are instantly thrown off when Oda takes himself out of the starting lineup. Will they be able to get back on their feet?
12 votes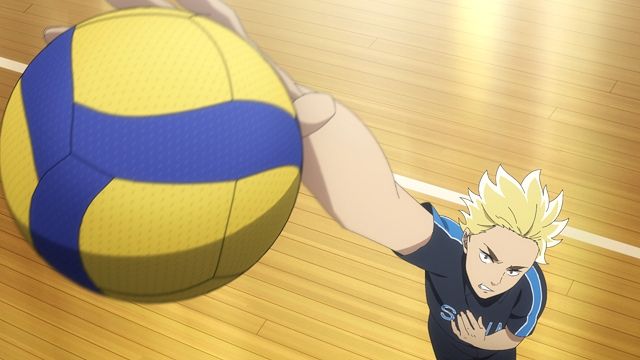 #5 - Higher, Faster, Stronger
Season 1 - Episode 4 - Aired Jan 29, 2021
Kimichika leaves Yuni out of the practice exercises the rest of the team is doing and Seiin finally plays at the Fall Tournament.
17 votes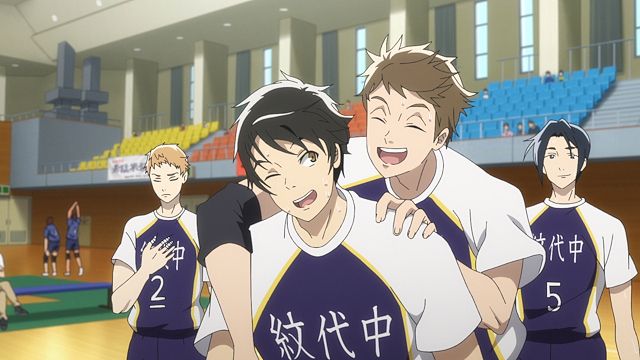 #6 - The Best and Worst Playmaker
Season 1 - Episode 2 - Aired Jan 15, 2021
The boys get ready for their first tournament and their hopes are high. But Yuni starts to get nervous during the game and panics. Haijima manages to salvage the game, but his teammates now look at him differently.
19 votes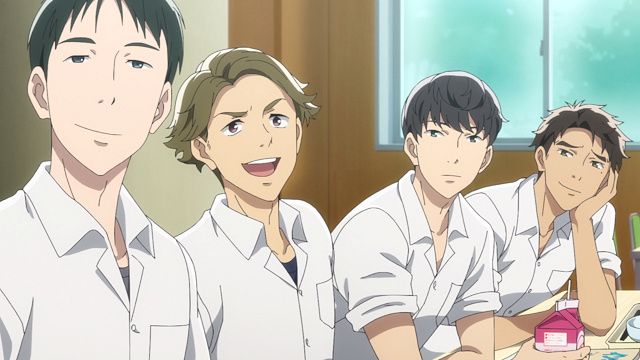 #7 - The Laughing King and Crybaby Jack
Season 1 - Episode 6 - Aired Feb 12, 2021
Fukuho Tech has been the representatives for Fukui at the Inter-High and Spring Tournament for seven years. But now, they hear that the team at Seiin might give them a run for their money.
17 votes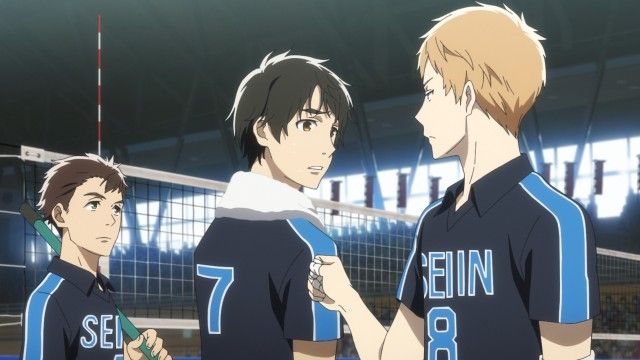 #8 - The Hero and the Genius 1
Season 1 - Episode 10 - Aired Mar 12, 2021
Seiin and Fukuho finally face off to see who'll go to the nationals to represent Fukui. Even without Ochi at their side, Fukuho starts off strong.
10 votes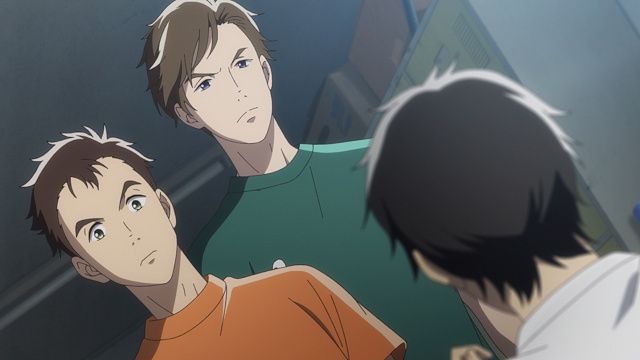 #9 - Stand By Me
Season 1 - Episode 5 - Aired Feb 5, 2021
Kimichika and Yuni head to Tokyo to Kimichika's old school so he can face his past. But once they get there, Kimichika finds out the shocking truth...
16 votes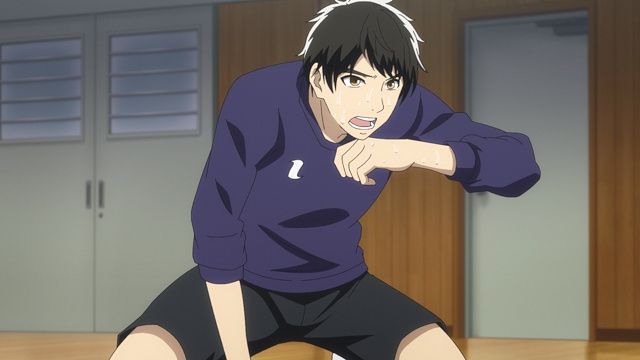 #10 - The Unbeaten and the Dark Horse
Season 1 - Episode 9 - Aired Mar 5, 2021
Seiin and Fukuho both prepare for their upcoming match to decide which team will represent Fukui at the Spring Tournament, and Subaru gets some unexpected news from his doctor...
12 votes
#11 - Runway
Season 1 - Episode 12 - Aired Mar 26, 2021
Seiin is going to head to the Spring Tournament, but what lies ahead for them beyond that?
8 votes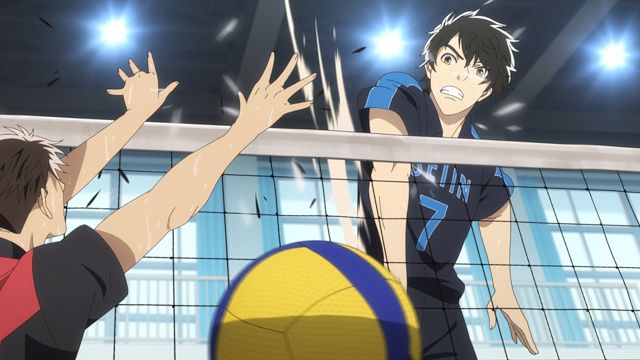 #12 - The Ruling Hero of the Court
Season 1 - Episode 7 - Aired Feb 19, 2021
Seiin plays their practice match against Fukuho. Haijima has a suggestion for the prefectural qualifiers that throws the whole team for a loop.
15 votes