The Best Episodes of Necessary Roughness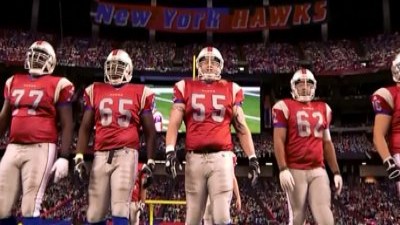 #1 - Pilot 8.38
Season 1 - Episode 1
Recently divorced, Dr. Dani Santino is assigned to be the new team therapist for the local pro football franchise, the New York Hawks.
Directors: Kevin Dowling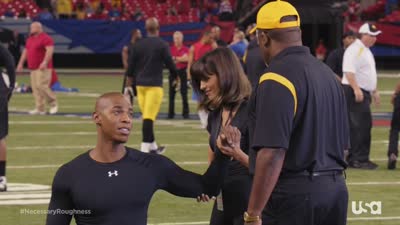 #2 - Sympathy For the Devil 8.32
Season 3 - Episode 10
Dr. Dani searches for her missing client as the V3 scandal comes to a head. Meanwhile, TK may be benched for the big game and Nico has a surprise visitor.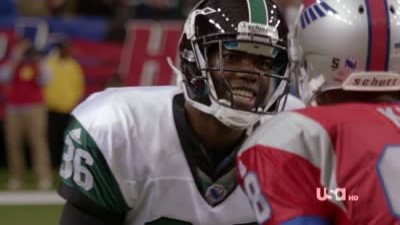 #3 - Goal Line 8.20
Season 1 - Episode 12
As the Hawks head into the playoffs, Dani takes on an unexpected new client and TK must face his biggest rival. Nico has to decide where his loyalties lie.
Directors: Kevin Dowling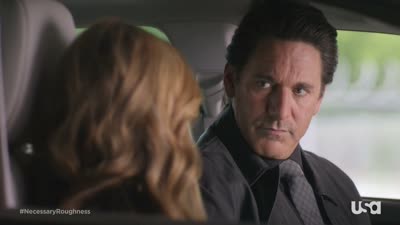 #4 - V3 for Vendetta 8.15
Season 3 - Episode 5
Connor searches for the mole at V3 and Dani helps an accountant with a secret. Meanwhile, Paloma wants to get on the fast track and TK's relationship with Sheera heats up.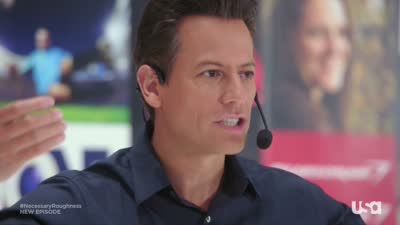 #5 - Snap Out of It 8.08
Season 3 - Episode 4
Dani helps a self-help guru, Nolan, who doesn't believe in talk therapy. Meanwhile, TK has met his match in Sheera, and Nico gathers inside information on V3.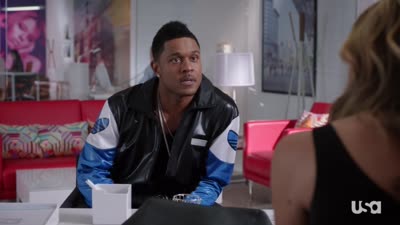 #6 - Sucker Punch 8.06
Season 3 - Episode 9
Dr. Dani trades punches with a championship boxer who wants to get back in the ring. TK seeks treatment at the V3 clinic while Nico follows a new lead that takes him to the clinic as well. Abby is brought into the V3 fold, but it's unclear whose side she's really on.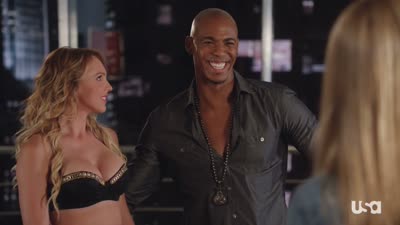 #7 - Bringing the Heat 8.03
Season 3 - Episode 7
Connor asks Dr. Dani to resume a course of therapy with her very first V3 client. TK struggles to shake Sheera after their break-up. Nico continues to work behind the scenes for the FBI to investigate the scandal at V3.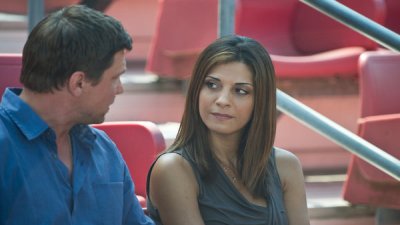 #8 - A Load of Bull 8.03
Season 2 - Episode 8
Dani cowboys up to treat a professional bull rider. Dani and Matt navigate their breakup while Matt and Nico try to keep the reigns on a reporter who's come to Hawks training camp to focus on TK. Ray Jay's surprisingly good SAT scores cause tension in his relationship with Olivia.
Directors: Anton Cropper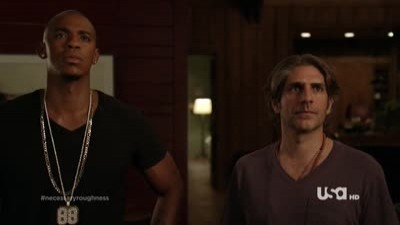 #9 - All The King's Horses 8.03
Season 2 - Episode 11
As the Hawks season opener nears, Dani, TK, and the team teeter on the precipice of disaster. Who will come crashing down?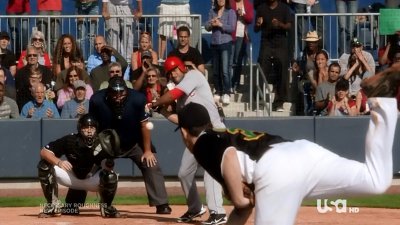 #10 - Slumpbuster 8.02
Season 2 - Episode 4
Dani treats a baseball slugger who suddenly can't hit. Meanwhile, Pittman's antics get even stranger, TK's challenged to address the wound his shooting left behind, and Matt's bond with Ray Jay and Lindsay strains his relationship with Dani.
Directors: Kevin Hooks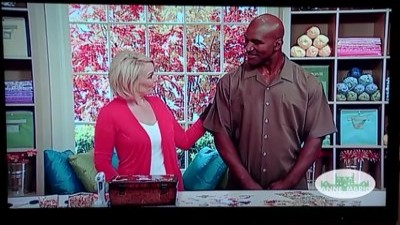 #11 - Baggage Claim 7.98
Season 1 - Episode 11
A lifestyle media mogul's own lifestyle threatens her empire. Dani faces her first anniversary since the divorce. TK tries to figure out what he really wants in his love life.
Directors: John T. Kretchmer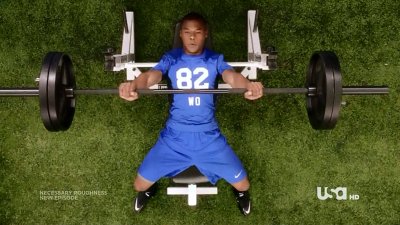 #12 - Wide Deceiver 7.97
Season 2 - Episode 3
Dani's routine "psych eval" of a potential draft pick turns out to be anything but. Meanwhile, Pittman turns up the heat at the Combine, TK plays hooky in his old neighborhood, and Ray Jay's girlfriend annoys Dani to no end.
Directors: Kevin Dowling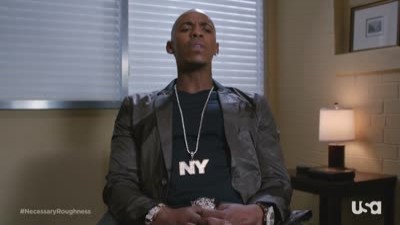 #13 - Ch-Ch-Changes 7.97
Season 3 - Episode 1
Dani receives a tempting offer from a businessman. Elsewhere, TK tries to adjust to a tough new coach; Nico returns; and Dani helps a baseball player confront his fear of flying.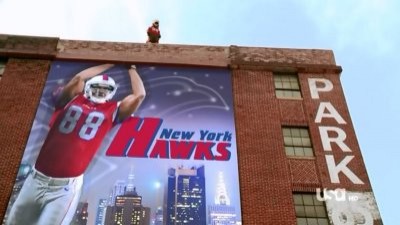 #14 - A Wing and a Player 7.95
Season 1 - Episode 10
Dani helps the Hawks' and their suicidal mascot get over the playoff curse that's haunted them for six years. Meanwhile, TK meets his match off the field, and Dani's relationship with J.D. heats up.
Directors: Tim Hunter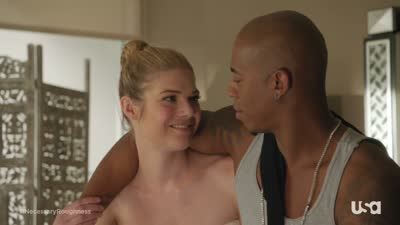 #15 - The Game's Afoot 7.92
Season 3 - Episode 8
Dr. Dani treats two track stars with a bad case of sibling rivalry. TK's quest for his first championship ring is put in jeopardy. Nico searches for a washed-out athlete, who just might be the missing piece to the V3 puzzle.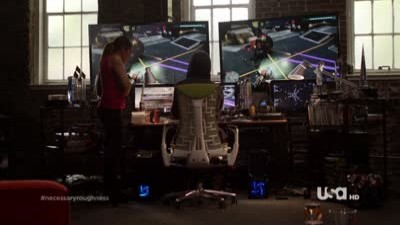 #16 - Might As Well Face It 7.92
Season 2 - Episode 9
Dr. Dani treats a pro video gamer. Matt and Dani find there are hidden perks to calling it quits. Training camp is over for the Hawks and it's time for Matt and Coach to decide who will make the cut. Razor's troublesome past becomes an issue in the present and when TK tries to help him out, it becomes apparent that TK needs help too... and fast.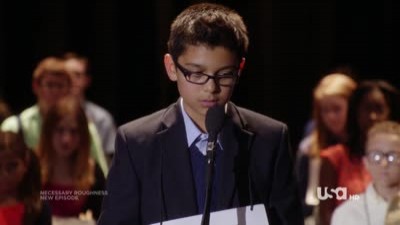 #17 - Spell It Out 7.91
Season 2 - Episode 7
A spelling bee whiz kid turns to Dani with a case of the st-st-stutters. Meanwhile, TK comes face-to-face with a problem he hoped was history, a league representative comes knocking on Nico's door, and Jeanette still hasn't told Augusto she's pregnant.
Directors: Andy Wolk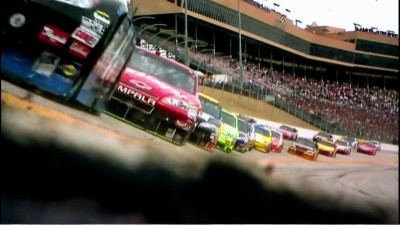 #18 - Spinning Out 7.91
Season 1 - Episode 3
Dr. Dani treats a NASCAR driver who can't get back behind the wheel after a crash. TK gets into a fight with the team's rookie wide receiver. Lindsay and RJ throw a party that gets out of hand.
Directors: Kevin Dowling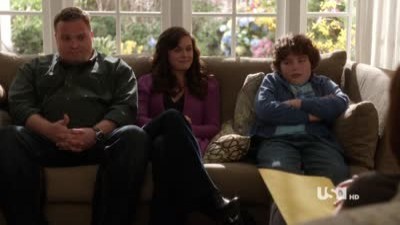 #19 - What's Eating You? 7.90
Season 2 - Episode 6
Dani treats a veteran Hawks linebacker's hefty problem. Meanwhile, TK turns up the heat on the rookie Damon Razor with a little mischief. And Dani's BFF, Jeanette, returns for a visit as Lindsay goes to a therapist.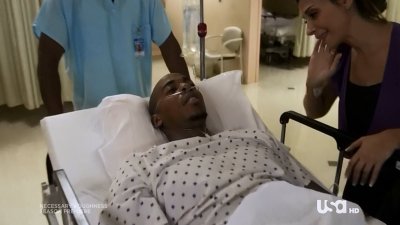 #20 - Shrink or Swim 7.90
Season 2 - Episode 1
The Hawks are facing problems before the football season even begins, the team's owner Marshall Pittman is getting divorced from his wife, who is trying to take control of everything. Meanwhile, Dr. Dani tries to hide her relationship with Matt while dealing with the IRS and unpaid taxes. And TK is trying to deal with getting shot in his own way, without any help from Dr. Dani.
Directors: Elodie Keene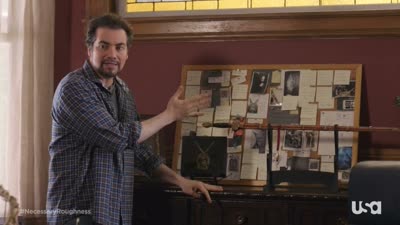 #21 - Good Will Haunting 7.90
Season 3 - Episode 6
Dani works with a fantasy writer; a sex tape scandal threatens TK's career. Meanwhile, Connor works on damage control and Nico has information that could shake up V3.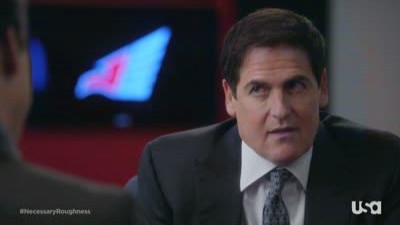 #22 - There's The Door 7.89
Season 2 - Episode 16
A secret surfaces and threatens to cause a scandal that could bring down the Hawks' entire season. Dani makes a decision regarding her feelings for Matt and Nico.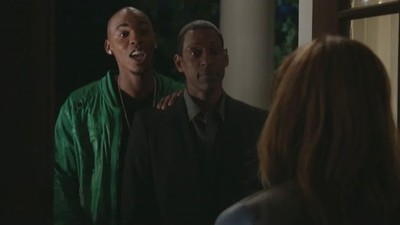 #23 - Losing Your Swing 7.87
Season 1 - Episode 8
Dani treats a rising golf star with the "yips." TK gets a new therapist. A former professor of Dani's sparks her interest.
Directors: Gloria Muzio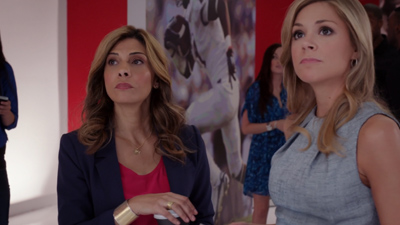 #24 - Swimming with Sharks 7.85
Season 3 - Episode 3
Dani steps in to help a star basketball player whose career is in free throw freefall. Connor goes to war with a rival management company. TK might be the war's first casualty.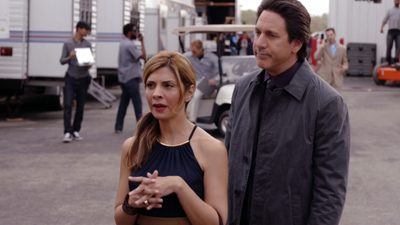 #25 - Gimme Some Lovin' 7.82
Season 3 - Episode 2
Dani helps a former child star struggling with growing pains that have put her career on the rocks. Connor works to revamp TK's image to snag a major endorsement. Nico finds himself at odds with Dani.
Directors: Kevin Dowling