The WORST Episodes of McHale's Navy
Every episode ever - ranked by fan votes!
Last Updated: Jan 10, 2022
A lively, light-hearted romp through the Pacific Theater of operations An experienced South Pacific Sea Dog by the name of Quinton McHale, was commissioned as a Lieutenant Commander into the U.S. Navy Reserve at the start of World War II, and made the Skipper of the Torpedo Patrol (PT) Boat #73 stationed at the U.S. Naval Installation on the island of Taratupa in the Southwest Pacific. Assigned to his command were 6 free-spirited, good-hearted swabbies who loved to have fun, but who, though they usually ignored Navy regulations, did their jobs and did them well when duty called. The 73 'Family' included, among others, a con man and amateur Magician, a womanizing hunk, a dedicated Family man, a guitar-playing, moonshine-making Tennessee good ol' boy, and even a deserter from the Japanese Navy, who was an excellent cook. Second in command was Ensign Charles Parker, a young spit-and-polish, by-the-book Officer from Chagrin Falls Ohio, who was somewhat of a klutz.
Watch Now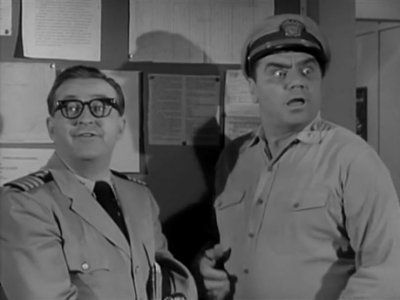 #1 - All Chiefs and No Indians
Season 3 - Episode 21 - Aired Feb 9, 1965
When Binghamton learns that all Chief Petty Officers are to be shipped out, he talks all the guys into taking the exam for CPO, then fixes the results to see that all of them pass. Now without a Crew, the 73 is to be scrapped, and McHale and Parker are to be reassigned. But a very determined Ensign Parker takes it upon himself to keep the 73 in business.
0 votes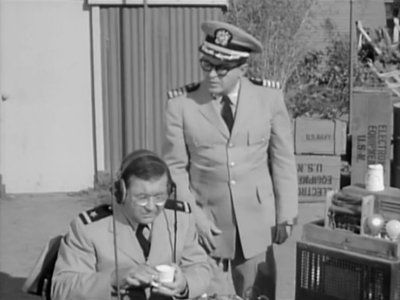 #2 - All Ahead, Empty
Season 3 - Episode 32 - Aired Apr 27, 1965
When an MIT-trained electronics wizard comes to the base to convert the 73 into a fully automated, remote-controlled vessel, McHale and the crew fear that they may soon become obsolete. But they're reprieved at the last minute with help from a very unlikely source.
0 votes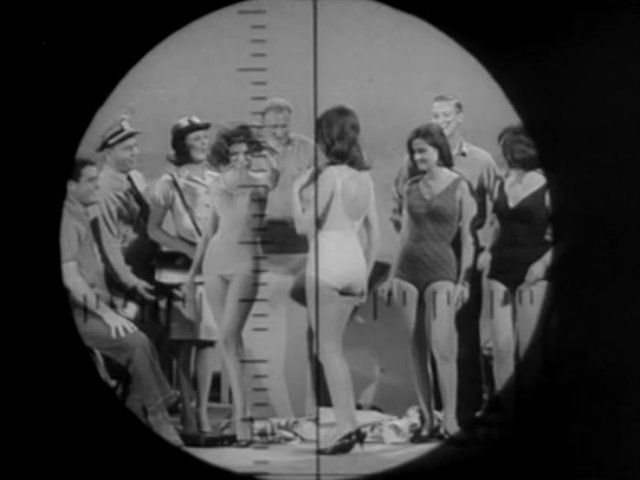 #3 - 36-24-73
Season 4 - Episode 23 - Aired Feb 22, 1966
A regulation-quoting lady Ensign tries to help McHale and the crew make some much-needed money by providing the participants for a beauty contest, and winds up helping them bag a German submarine in the bargain.
2 votes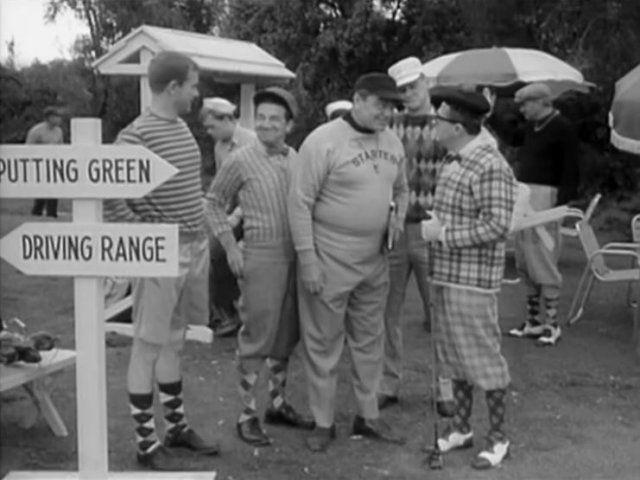 #4 - McHale's Country Club Caper
Season 4 - Episode 21 - Aired Feb 8, 1966
When Binghamton loses $1000 of Navy money to an Italian con man for the construction of a new golf course, he enlists the aid of McHale and the 73 crew in not only getting the money back, but making a fool out of Colonel Harrigan as well.
2 votes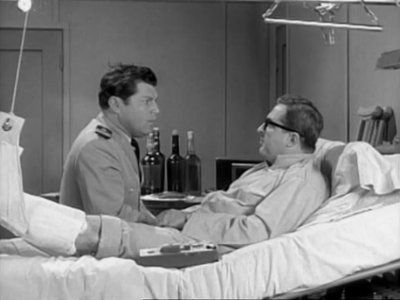 #5 - Carpenter in Command
Season 2 - Episode 33 - Aired Apr 28, 1964
In temporary command of the base while Binghamton recovers from a broken leg, and drunk with power, Carpenter gets the goods on the crew and has them up for Court Martial on several serious charges. McHale and Parker must then scheme to get Binghamton back in command, and the boys off the hook.
2 votes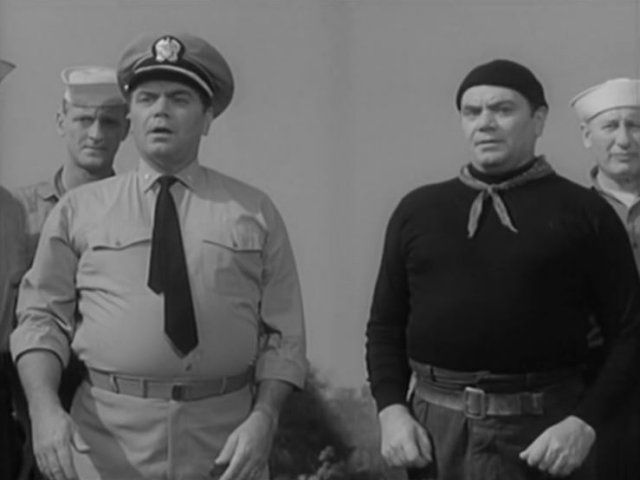 #6 - The Return of Giuseppe
Season 4 - Episode 15 - Aired Dec 21, 1965
After McHale defies Binghamton's orders and travels to a nearby town to attend his little cousin's birthday party, Binghamton tries to nail him on a desertion charge. But McHale manages to stay out of trouble when he and his look-alike Italian cousin, Giuseppe, assume each other's identities long enough to fool Binghamton and General Grayson.
4 votes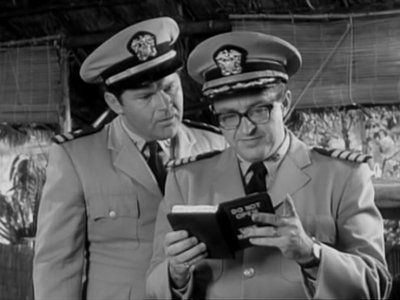 #7 - Dear Diary
Season 2 - Episode 23 - Aired Feb 18, 1964
Binghamton gets hold of Parker's diary, which includes details of the crew's shady activities. After the guys steal the diary from the Captain's safe, Binghamton sets out to personally escort Parker to the Admiral. But after falling into enemy hands on the way, and being rescued by the 73 Crew, Binghamton changes his mind after some gentle persuasion by McHale.
6 votes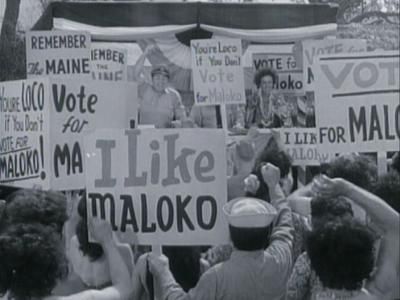 #8 - Instant Democracy
Season 1 - Episode 29 - Aired May 2, 1963
Gruber does some shady trading with Chief Urulu involving Navy property, and McHale is arrested, and threatened with court martial. But Binghamton drops the charges, when he finds he needs help from Urulu and his tribe.
37 votes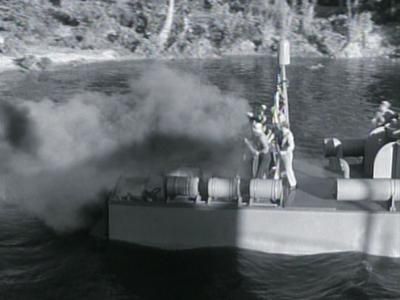 #9 - One of Our Engines is Missing
Season 1 - Episode 18 - Aired Feb 14, 1963
The 73's engines are dying, and Binghamton uses the situation as an excuse to have McHale and his Crew reassigned. So McHale and the boys must scheme, to try to make the 73 healthy again.
38 votes
Writers:
Frank J. Gill Jr.

,
George Carleton Brown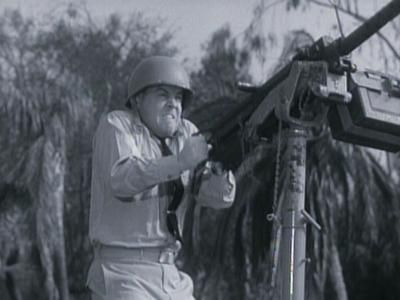 #10 - The Ensign Gets a Zero
Season 1 - Episode 16 - Aired Jan 31, 1963
Complications arise, when Gruber falsifies Parker's gunnery score to keep Parker from being shipped out.
37 votes
Writers: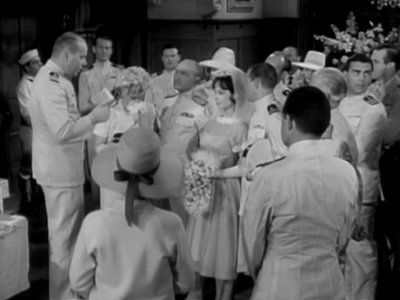 #11 - Marryin' Chuck
Season 2 - Episode 34 - Aired May 5, 1964
Gruber and the guys pick up a few souvenirs during a mission, not knowing that they're valuable items stolen by the Japanese during the battle of Manila. When one of the items, a priceless antique tea set, winds up as a wedding present for an Admiral's daughter, McHale and the crew must make a hasty trip to New Caledonia where Parker must play the part of the officiating Chaplain as part of a scheme to get it back.
4 votes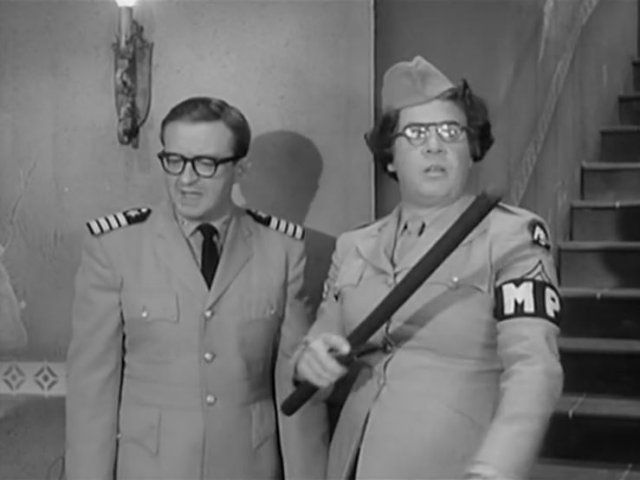 #12 - The Wacky WAC
Season 4 - Episode 19 - Aired Jan 18, 1966
After Binghamton arrests an AWOL WAC Corporal and jails her on suspicion of espionage, Parker must play the part of a WAC MP as part of McHale's plan to free her and reunite her with her boyfriend, before her unit ships out to North Africa.
2 votes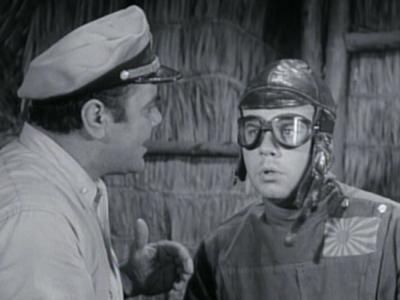 #13 - Washing Machine Charlie
Season 1 - Episode 22 - Aired Mar 14, 1963
A pesky Japanese Pilot – Whom the base personnel have dubbed 'Washing Machine Charlie' – Is wreaking havoc, with his daily strafing runs on Taratupa, and McHale and the 73 Crew have an incentive to bring him down.
38 votes
Writers:
Myles Wilder

,
William Raynor
#14 - The McHale Grand Prix
Season 4 - Episode 27 - Aired Mar 22, 1966
McHale and the Crew have a jeep that needs an engine; A local race driver has an engine that needs a car; The Army wants to get hold of one of the Germans' new staff cars - And all 3 are accomplished during the town's annual Grand Prix auto race.
4 votes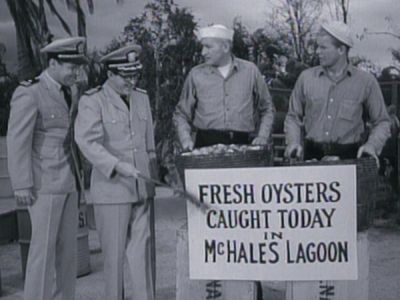 #15 - Creature from McHale's Lagoon
Season 2 - Episode 16 - Aired Dec 31, 1963
Gruber and the guys try to make some money with some phony pearl oysters, but their scheme backfires, when a greedy Binghamton takes over their operation. Then, when Chief Urulu muscles in on Binghamton's business, McHale and The Crew put a stop to the whole operation, by taking advantage of an old native superstition, and some Japanese technology.
5 votes
Writers:
Myles Wilder

,
William Raynor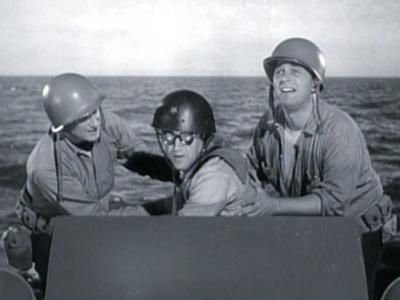 #16 - The Captain's Mission
Season 1 - Episode 13 - Aired Jan 10, 1963
Binghamton's reputation as a "desk jockey" brings on a desire for some real combat experience, so, while McHale is away at New Caledonia, he assumes command of the 73, and goes out looking for action, with disappointing results.
7 votes
Writers:
Danny Simon

,
Jerry Davis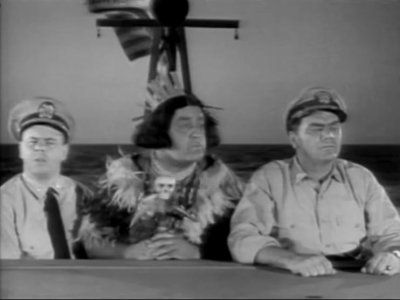 #17 - Urulu's Paradise West
Season 2 - Episode 22 - Aired Feb 11, 1964
Binghamton is ordered to purchase one of Chief Urulu's islands for the construction of a radar station. But Urulu, knowing that he's got the Navy 'over a barrel', inflates the price of his real estate to ridiculous levels. So McHale and the crew try to help the Captain out with a scheme to de-value the Chief's land.
5 votes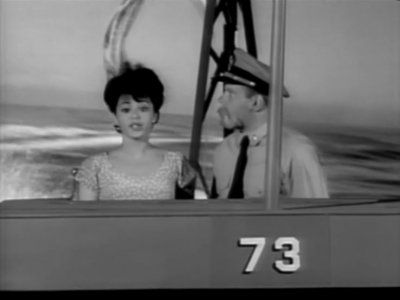 #18 - Babette Go Home
Season 2 - Episode 24 - Aired Feb 25, 1964
The Navy is negotiating for the purchase of a nearby island for the construction of a new Supply Depot. But complications arise when the lovely daughter of the owner of the island stows away on the 73, so that she can be near Virgil.
5 votes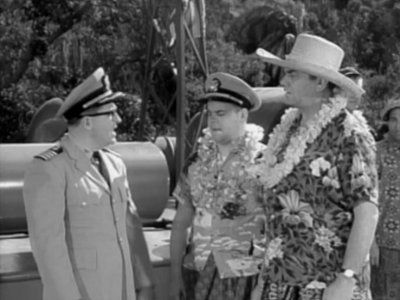 #19 - Alias PT 73
Season 2 - Episode 29 - Aired Mar 31, 1964
After being restricted to base by Binghamton, McHale and the guys mock up a damaged PT boat to look like the 73, so that they can sneak a load of building materials to a nearby island village to help the natives rebuild after an air raid. But complications develop when Admiral Rogers visits Taratupa to investigate.
4 votes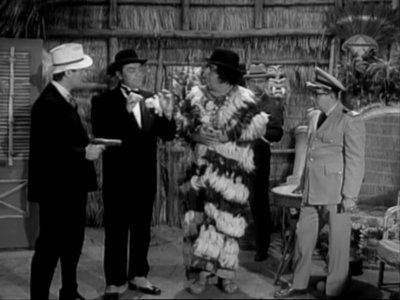 #20 - The McHale Mob
Season 2 - Episode 32 - Aired Apr 21, 1964
Impressed by a gangster movie he's recently seen, Chief Urulu plays mob chieftain and refuses to sign the document allowing the Navy the use of McHale's island. So McHale and the crew, and even Binghamton, Carpenter, and Admiral Rogers, join forces and play their own mobster game to try to make Urulu change his mind.
4 votes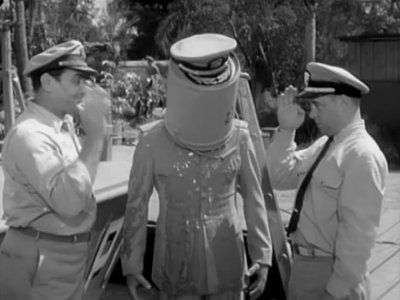 #21 - The Ghosts of 73
Season 3 - Episode 1 - Aired Sep 15, 1964
When Binghamton discovers how superstitious McHale and the crew are, he devises a plan to scare them into transferring out. But when McHale and the boys find that they've been duped, they cook up their own plan to scare Binghamton into cancelling their transfers.
5 votes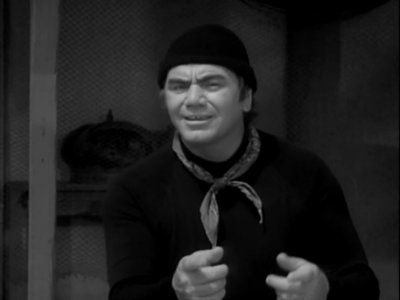 #22 - Giuseppe McHale
Season 4 - Episode 4 - Aired Oct 5, 1965
During his absence from the base against orders, McHale is spared an AWOL charge, with help from his Italian cousin who happens to bear a very strong family resemblance to his American counterpart.
3 votes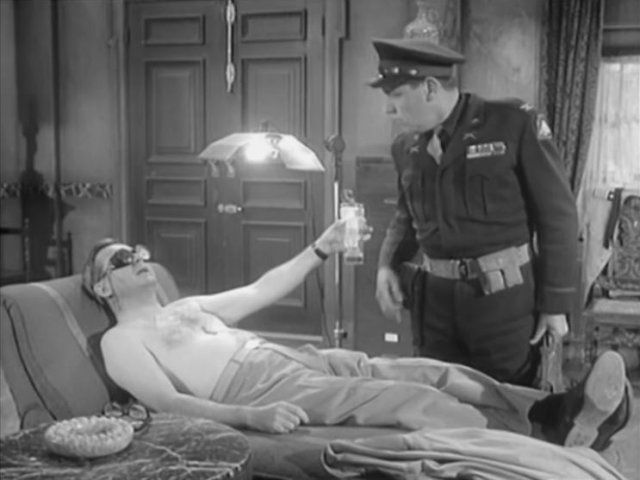 #23 - Blitzkrieg at McHale's Beach
Season 4 - Episode 13 - Aired Dec 7, 1965
After Colonel Harrigan cons Binghamton into moving the 73 Crew into town so that he can take over McHale's beach, McHale and Binghamton carry out similar, but conflicting plans to get back at the Colonel.
4 votes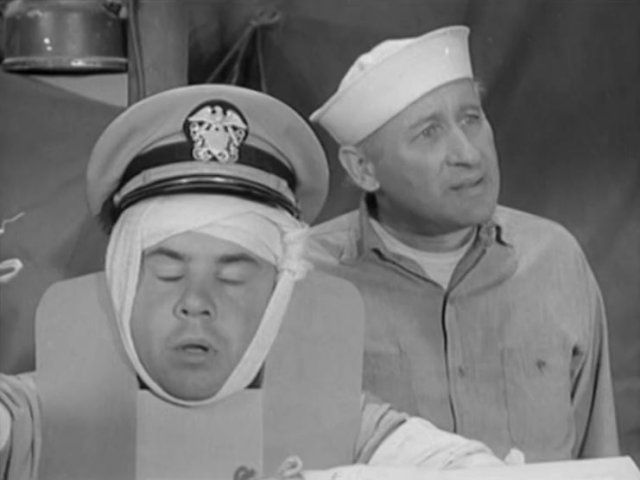 #24 - The Boy Scouts of 73
Season 4 - Episode 16 - Aired Dec 28, 1965
Parker tries unsuccessfully, to set 3 young Italian thieves on the straight and narrow with some good old-fashioned Boy Scout training. But after McHale and the crew are arrested and jailed for the gang's crimes, the boys set out to help their Scoutmaster and his Crew, and wind up nailing Binghamton in the bargain.
2 votes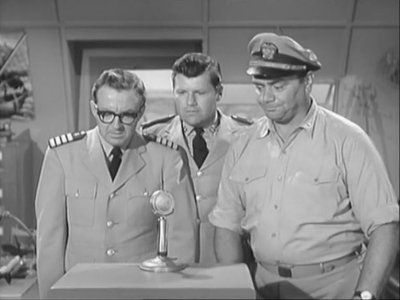 #25 - The Day the War Stood Still
Season 2 - Episode 1 - Aired Sep 17, 1963
During a search for some stolen goods, while McHale and the 73 Crew are out on a recon mission, Binghamton catches Fuji, and holds him as a spy. McHale and the boys then cook up a complicated plan to spring him.
40 votes
Writers:
Myles Wilder

,
William Raynor