The Best Episodes of McHale's Navy
Last Updated: Feb 19, 2019
A Lively, Light-hearted Romp Through The Pacific Theater Of Operations An experienced South Pacific Sea Dog, by the name of Quinton McHale, was commissioned as a Lieutenant Commander into the U.S. Navy Reserve, at the start of World War II, and made the Skipper of the Torpedo Patrol (PT) Boat #73, stationed at the U.S. Naval Installation on the island of Taratupa, in the Southwest Pacific. Assigned to his command were 6 free-spirited, good-hearted Swabbies who loved to have fun, but who Though they usually ignored Navy regulations Did their jobs, and did them well, when duty called. The 73 ˜Family' included, among others, a con man and amateur Magician, a womanizing hunk, a dedicated Family man, a guitar-playing, moonshine-making Tennessee good ol' boy, and even a deserter from the Japanese Navy, who was an excellent cook. Second in command, was Ensign Charles Parker, a young spit-and-polish, by-the-book Officer from Chagrin Falls Ohio, who was somewhat of a klutz, but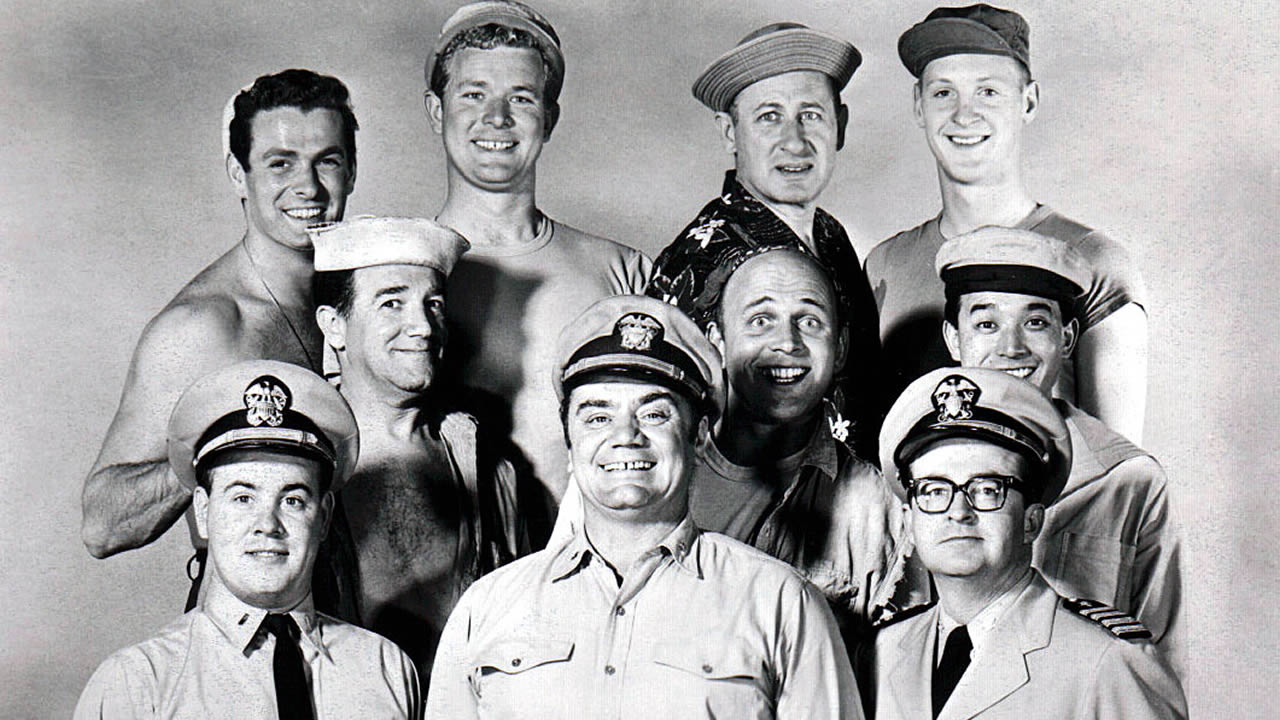 #1 - Pumpkin Takes Over
Season 3 - Episode 22
After Admiral Rogers mistakes a pretty young Nurse for Binghamton's wife, McHale and Parker must hustle to keep the situation a secret from Binghamton's real wife, who has come to visit the base as part of the Women's Navy League tour.
1 votes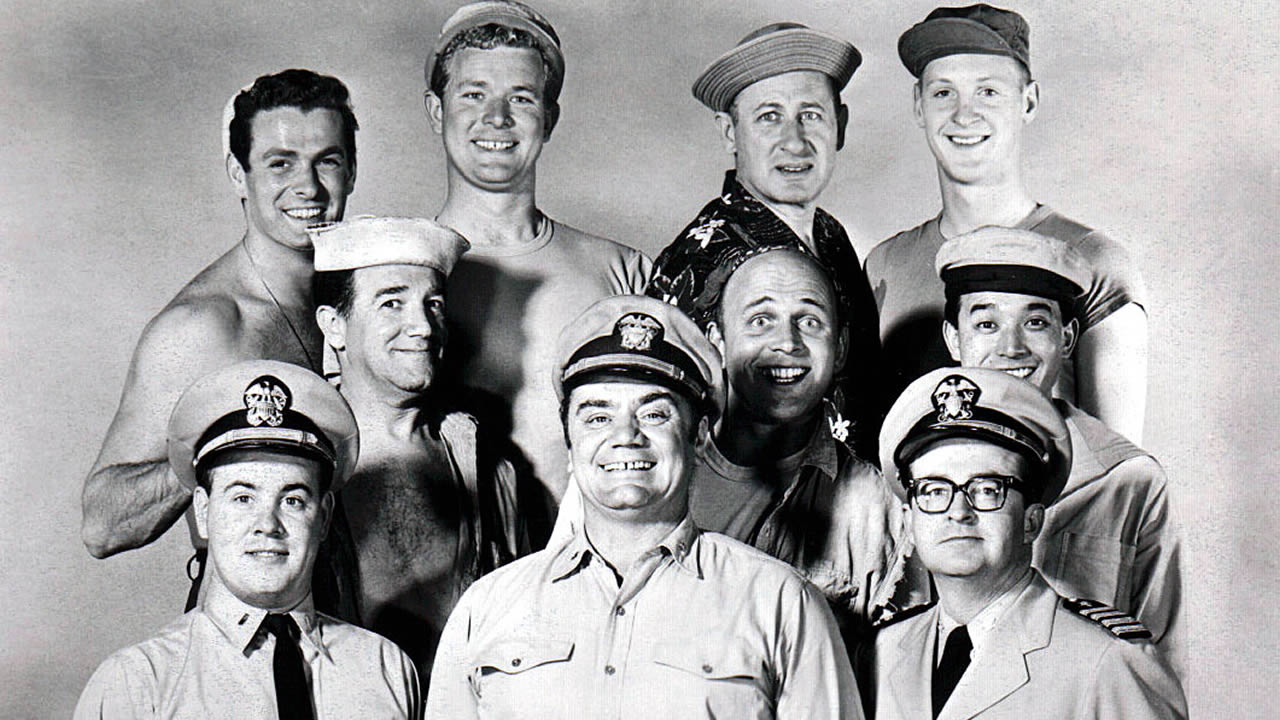 #2 - The Seven Faces of Ensign Parker
Season 3 - Episode 23
After the guys swipe Binghamton's dictation machine, Parker is nailed for the crime, while in the process of returning it, and The Captain throws him into the brig, pending Court Martial. Parker must then work with McHale and the boys in a complicated plan to try to make Binghamton drop the charges, by making him think he's losing his mind.
1 votes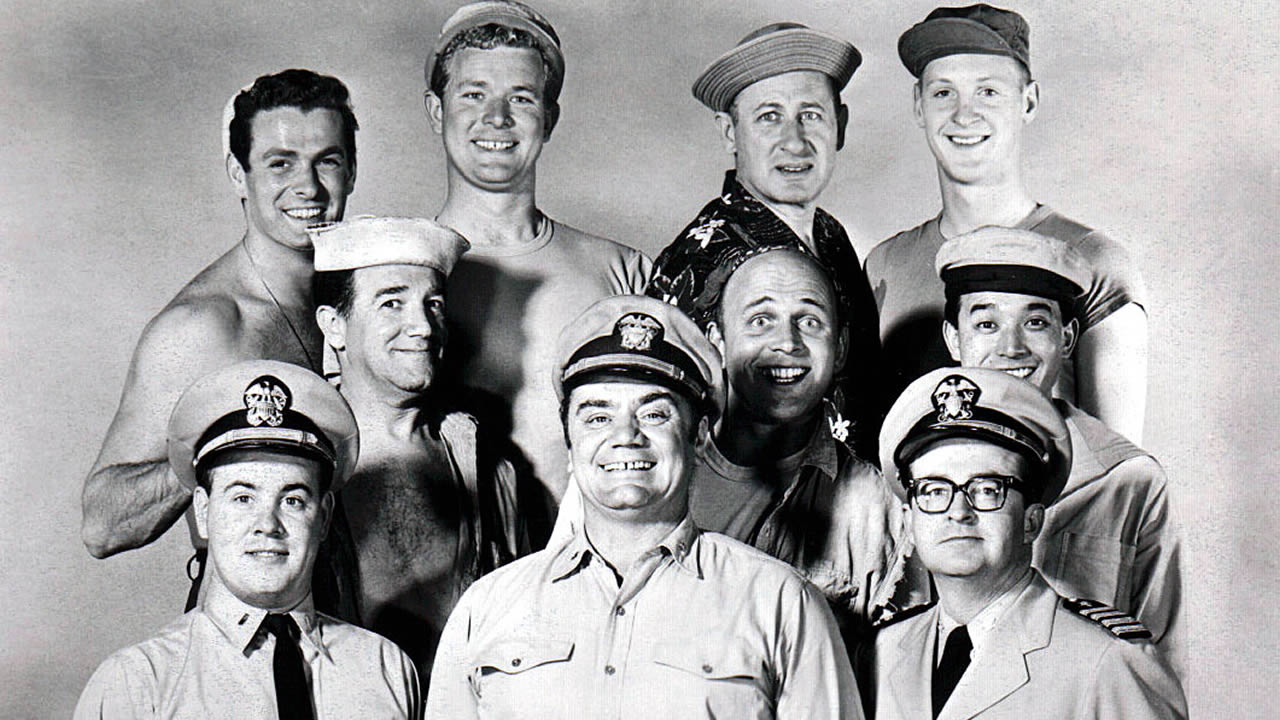 #3 - The Truth Hurts
Season 3 - Episode 18
In an effort to get the goods on the 73 Crew, Binghamton lures the boys into the hospital, under false pretenses, and has them injected them with sodium pentothal - Or 'truth serum' - Which causes them to tell him everything he wants to know. McHale and Parker must then work up a plan to get them off the hook, by literally giving Binghamton a dose of his own medicine.
2 votes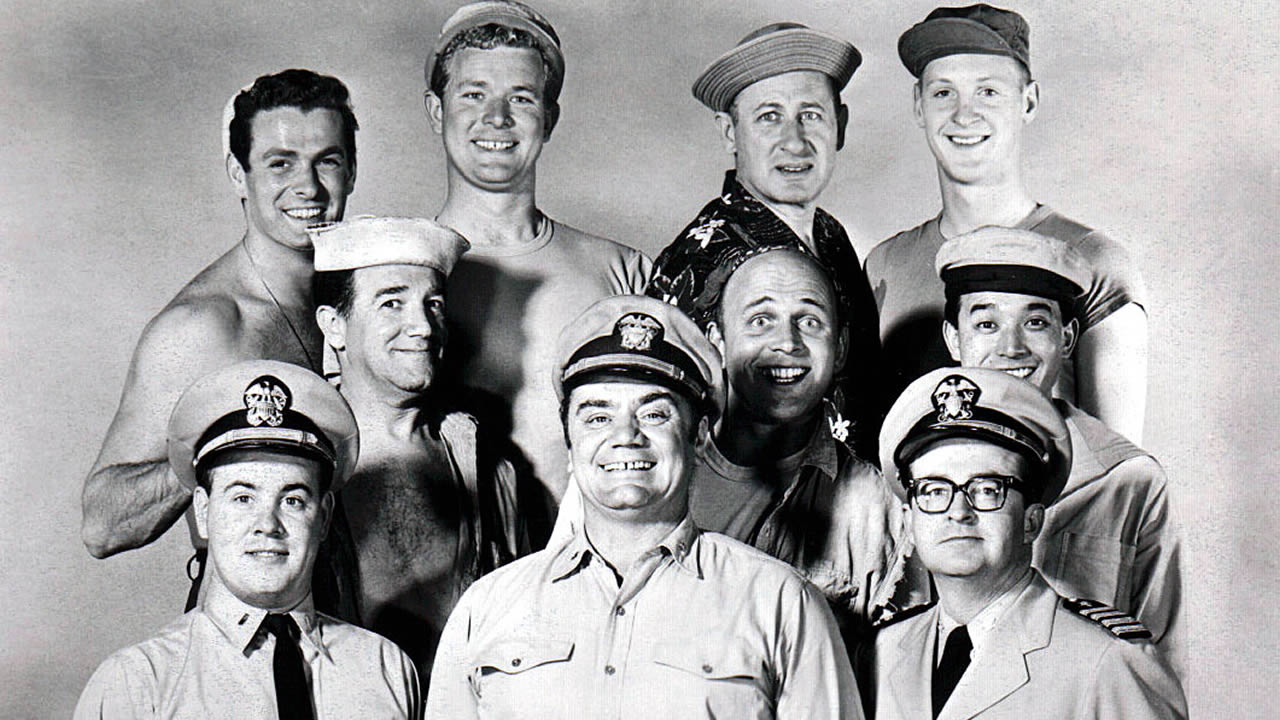 #4 - The Great Necklace Caper
Season 3 - Episode 28
Binghamton panics, when he learns that Naval Intelligence is on it's way to investigate the disappearance of a $1000 jade necklace, which he bought with funds 'borrowed' from the Officer's Club. Then, after the necklace turns up, Binghamton tries to frame McHale and his men with the crime, in order to cover his tracks.
2 votes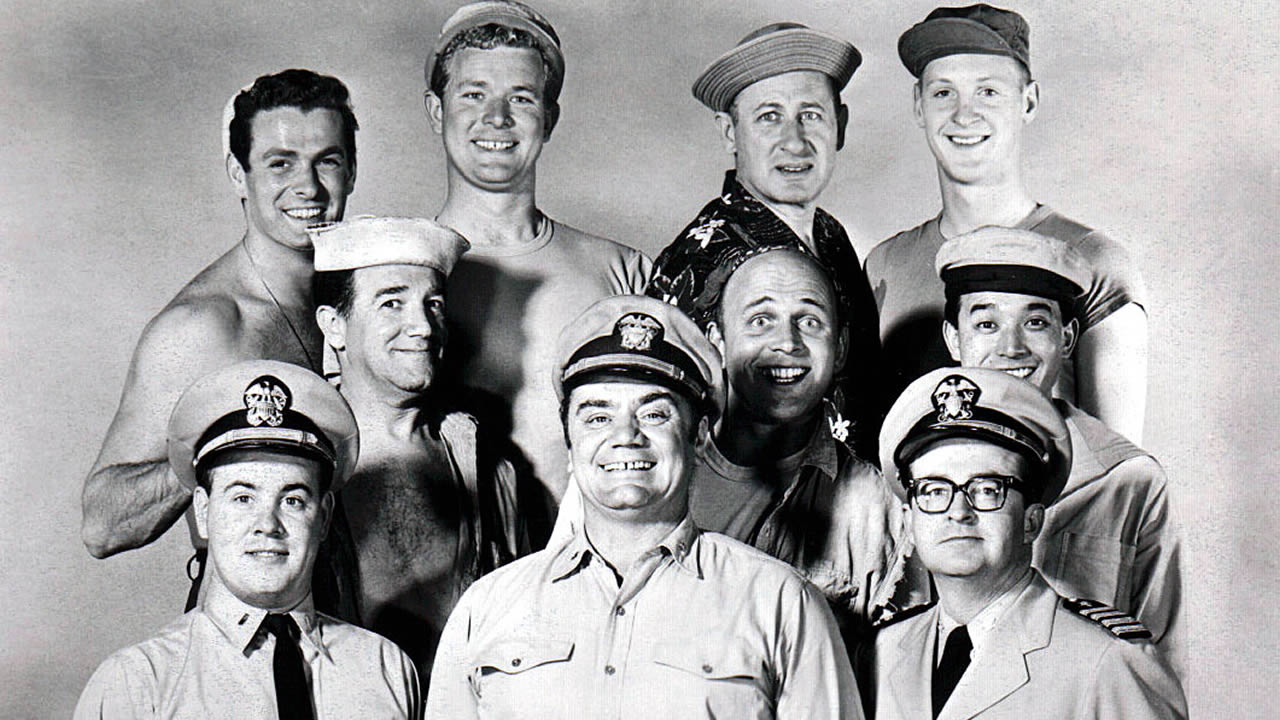 #5 - Will the Real Admiral Please Stand Up?
Season 3 - Episode 29
Parker takes full advantage of his situation, when he's temporarily promoted to Admiral, so that he can fill in for Admiral Rogers, in negotiations for the drilling rights in an oil-rich island nation.
2 votes
Writers:
Joel Rapp

,
Sam Locke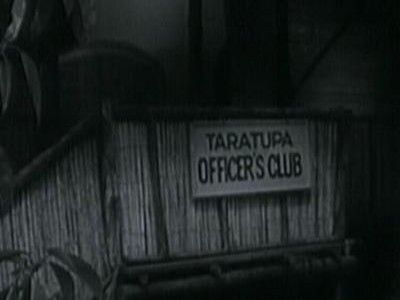 #6 - The Battle of McHale's Island
Season 1 - Episode 10
McHale and the boys cook up a scheme to keep Binghamton from building a new Officer's Club on McHale's island.
4 votes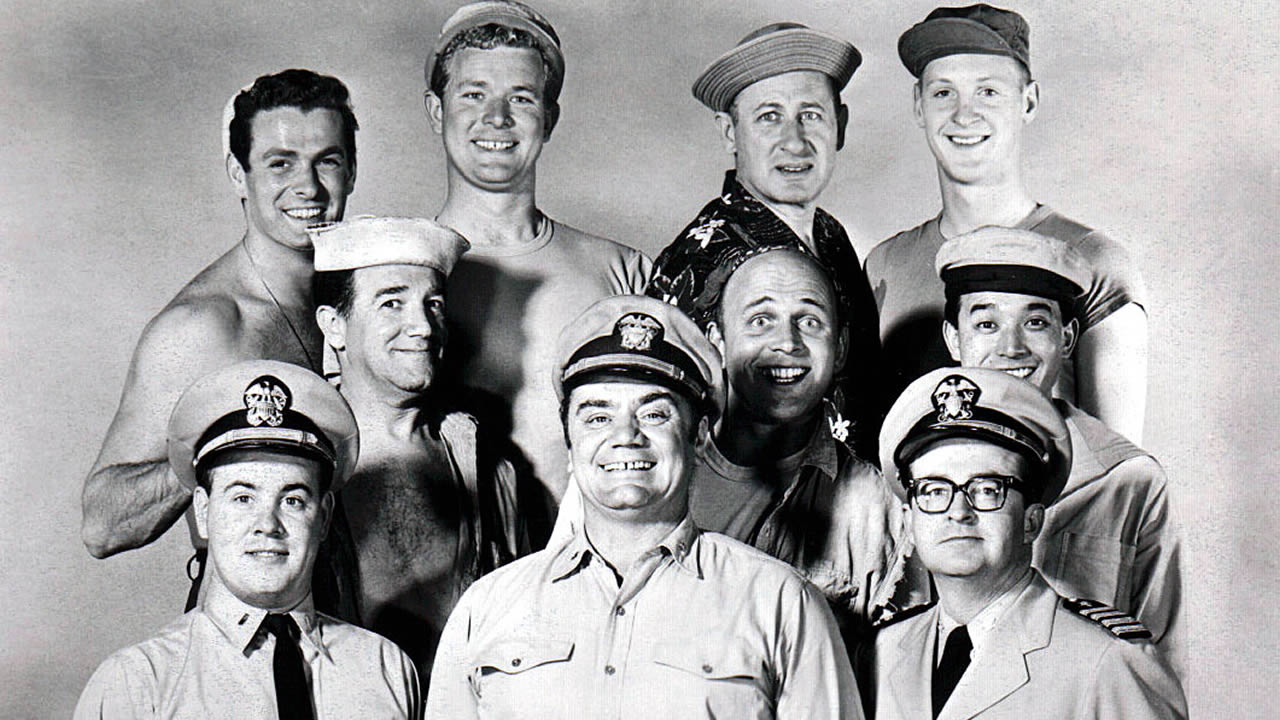 #7 - The Stool Parrot
Season 3 - Episode 16
Binghamton's "No-Fraternization" policy forces McHale and the boys to find a secret location for a big party they've planned, with the Nurses. But Gruber's pet parrot spills the beans, to Binghamton.
3 votes
Writers:
Joel Rapp

,
Sam Locke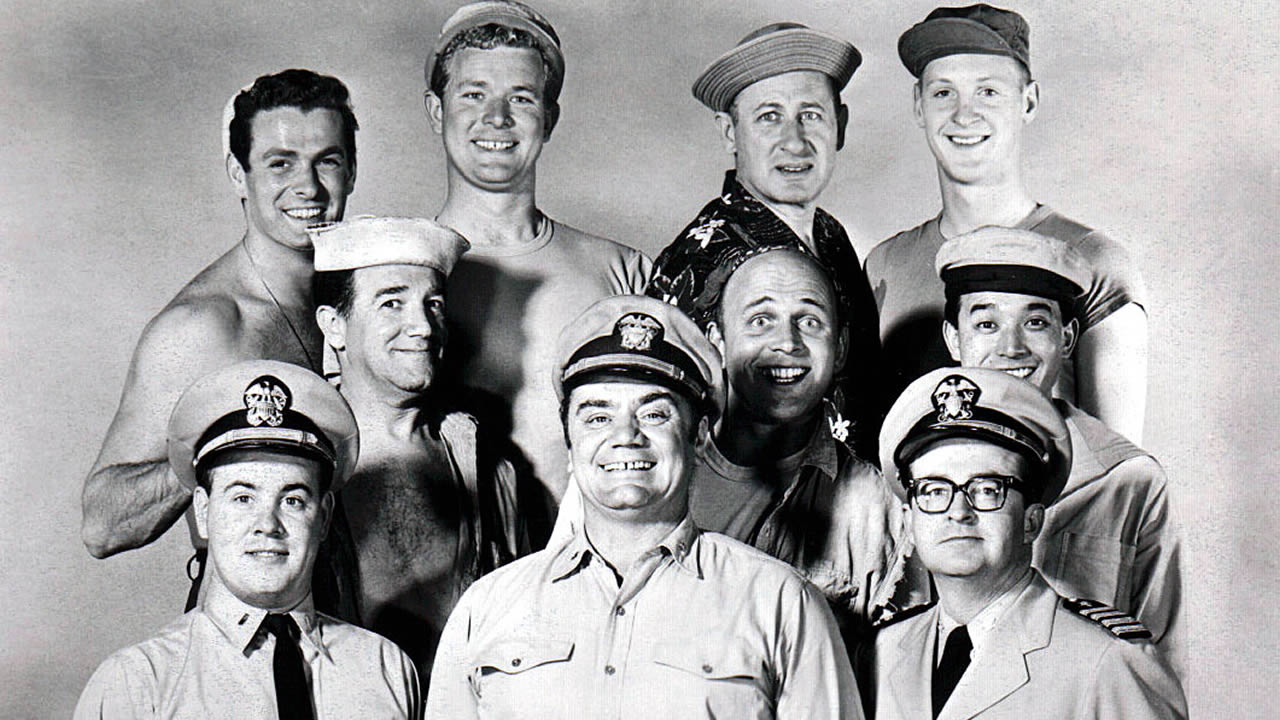 #8 - The PT 73 Follies
Season 3 - Episode 17
Marooned on a supposedly deserted island, for their mandatory survival test, Parker and Binghamton are captured by a Japanese patrol. McHale and The Crew, on their way to New Caledonia, to try out for the Navy talent show, are captured, as well, when they drop in, to check on The Captain and Parker. They must all then utilize their various talents in a plan to get out of the situation.
1 votes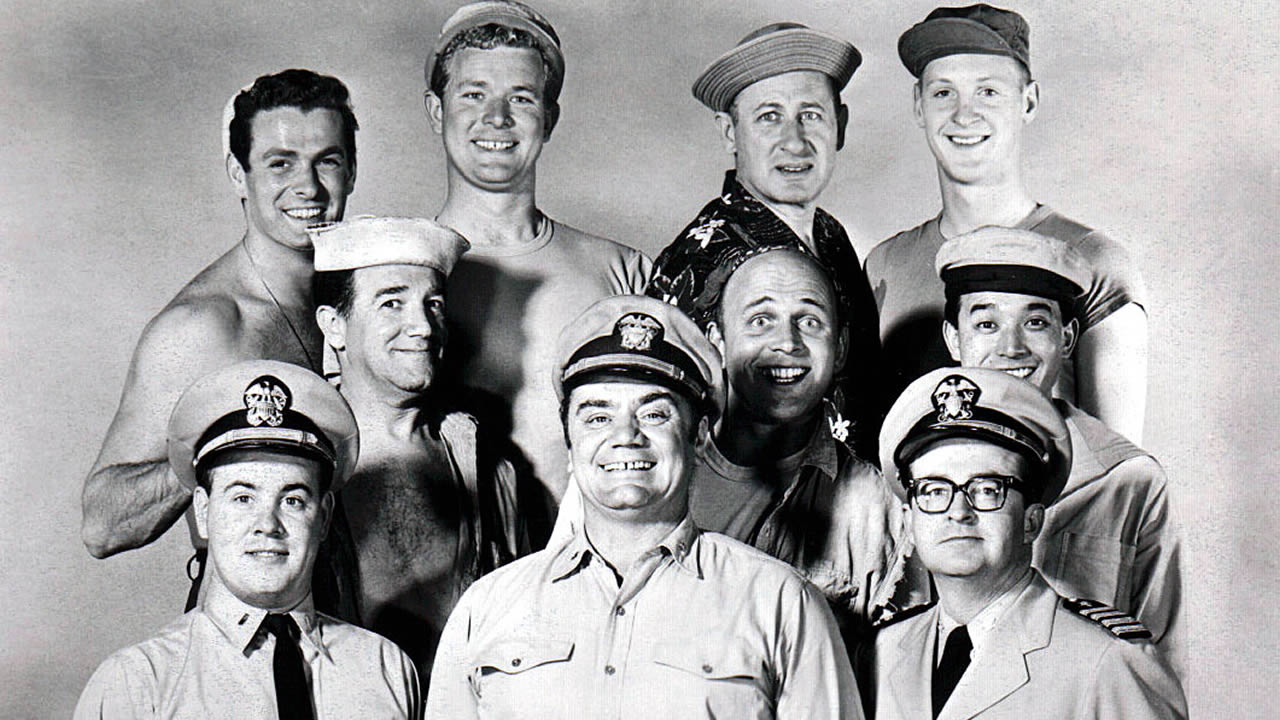 #9 - The Late Captain Binghamton
Season 3 - Episode 19
After The Captain has his annual physical exam, the guys see an opportunity to get him out of the way for a while, and 'doctor' his X-rays to make it look like he's dying. But the plan backfires, when - In an effort to go out a hero - Binghamton volunteers to lead the 73 Crew on a dangerous mission to destroy an enemy fuel dump.
2 votes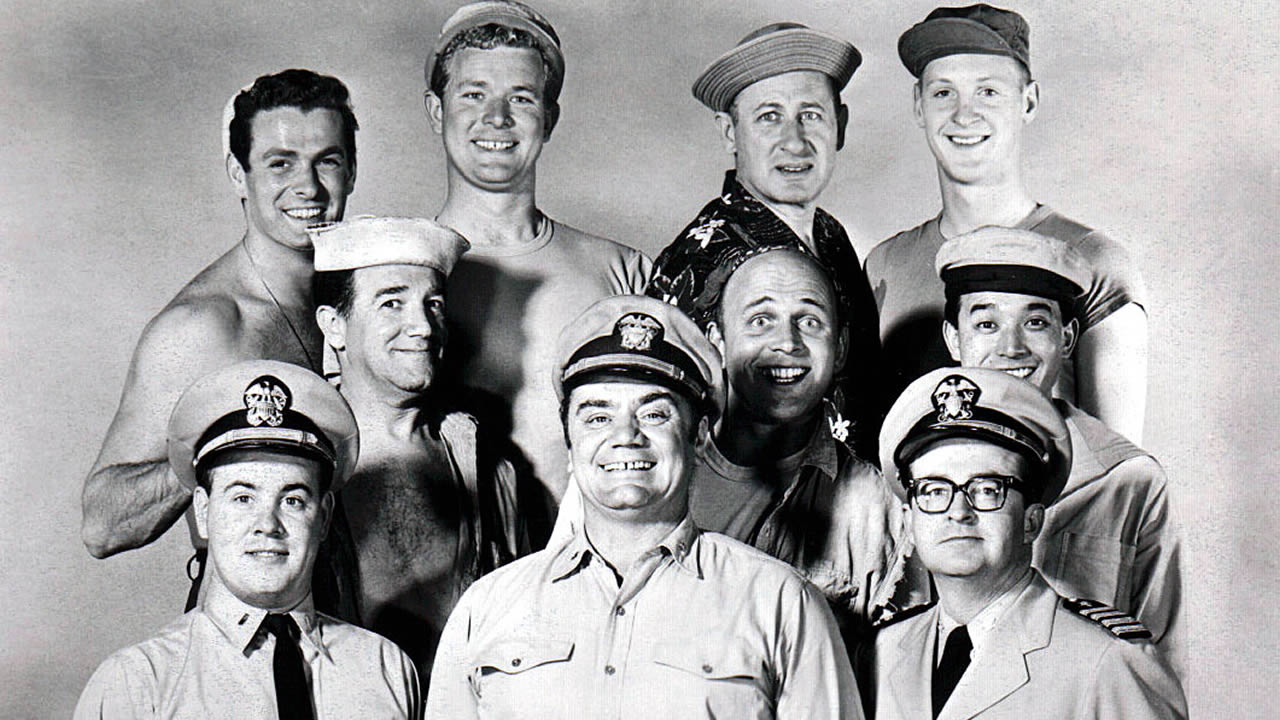 #10 - McHale's Floating Laundromat
Season 3 - Episode 20
In an effort to gather evidence of any shady activities, Binghamton appoints Carpenter as the 73's new Executive Officer, and makes Parker the base's Laundry Officer. After Parker fouls up, McHale and the guys try to help him out, but Carpenter catches them in the act, forcing McHale to come up with a plan to get out of the situation, and get Parker his job back.
1 votes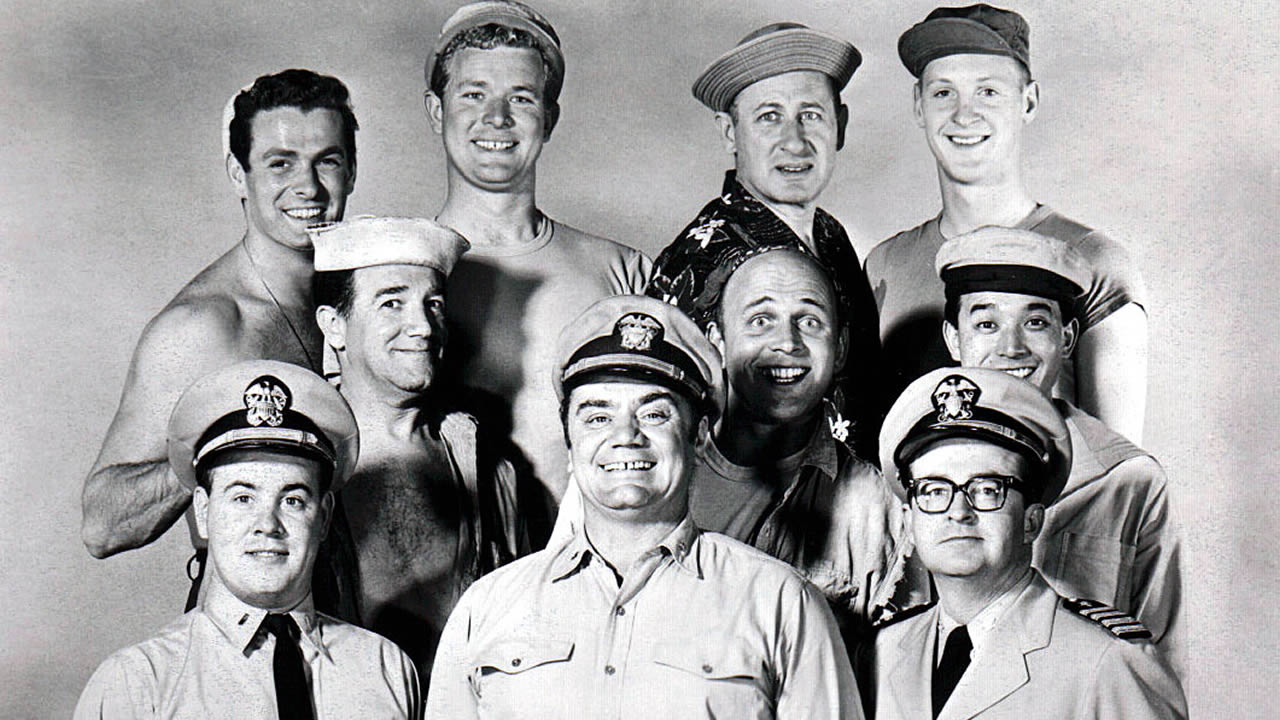 #11 - Send This Ensign to Camp
Season 3 - Episode 25
Struck on the head, during a Japanese raid, Parker develops regressive amnesia, and thinks he's returned to his childhood days at summer camp. McHale and the guys must then try to keep the Ensign out of sight, long enough to think of a way to cure him, before the Fleet Medical Officer arrives, to examine him.
1 votes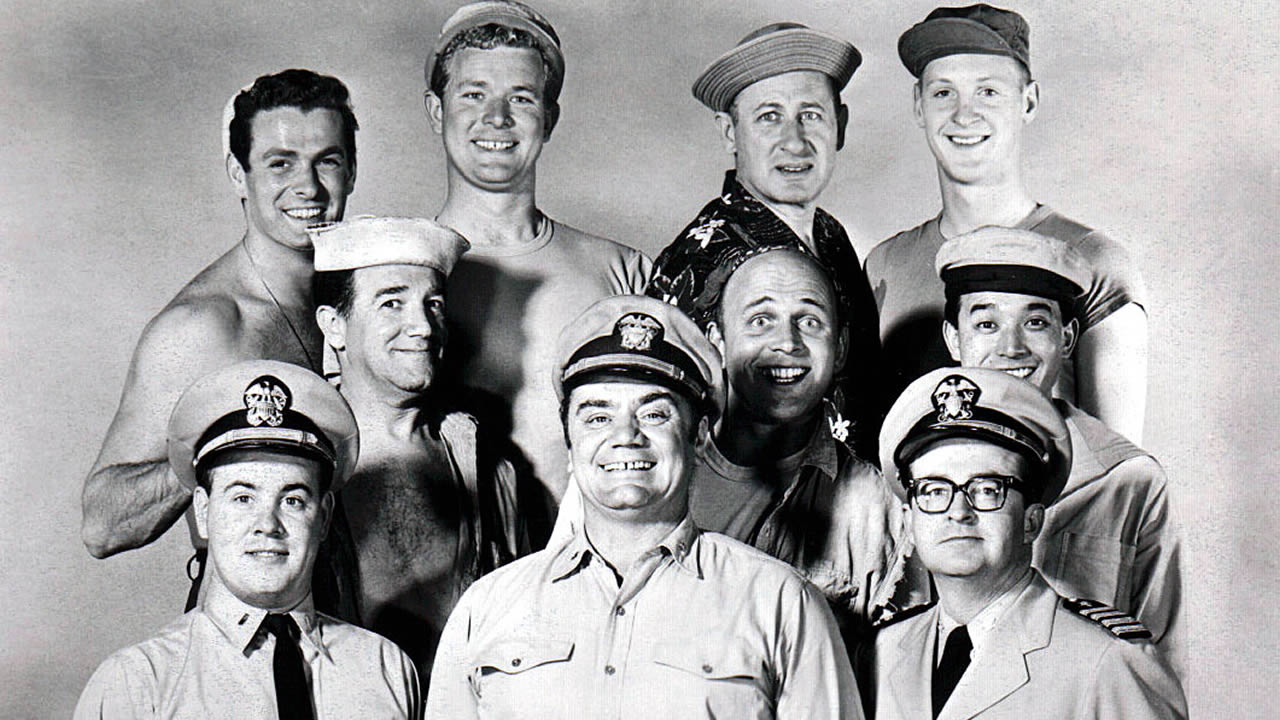 #12 - By the Numbers, Paint
Season 3 - Episode 26
Major complications develop, when Gruber and the guys - Desperate to raise $300, for a tonsillectomy for Christy's little girl - Try to pass off a 'paint-by-numbers' portrait as a genuine 'Claude Gauguin' - Supposedly painted by the brother of the legendary French Artiste.
1 votes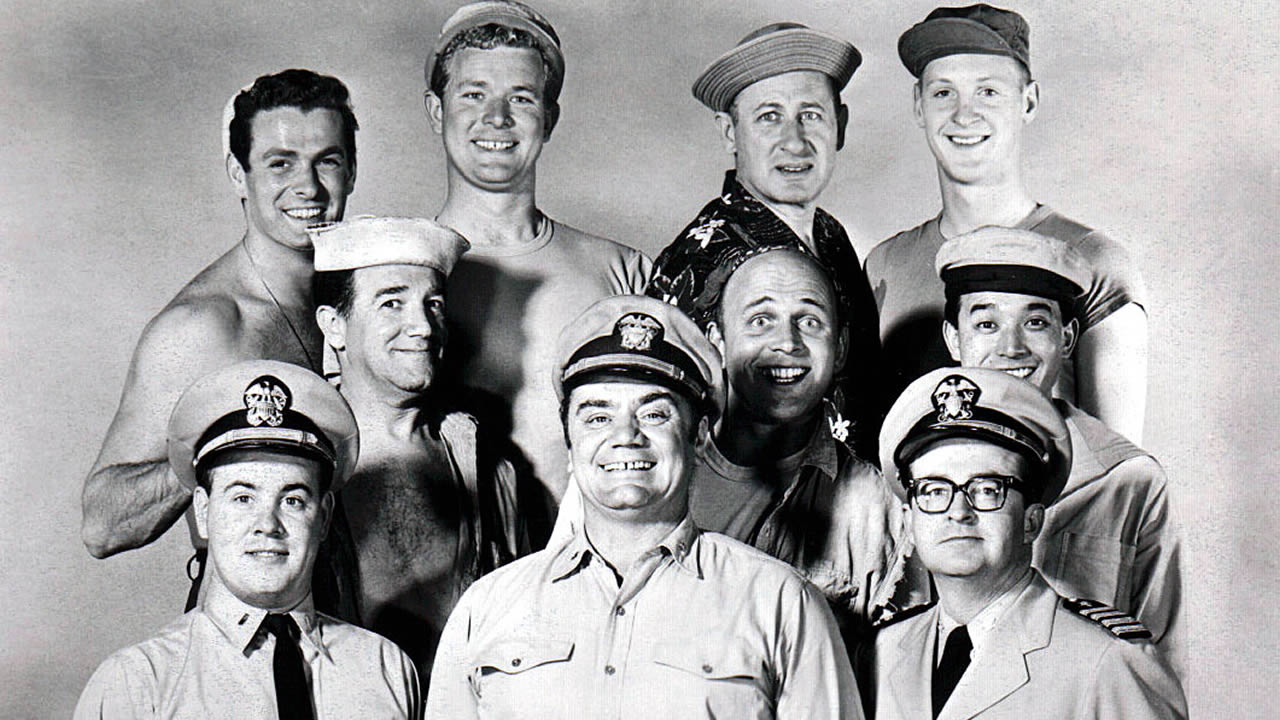 #13 - Chuckie Cottontail
Season 3 - Episode 27
While searching McHale's island for some stolen eggs, Binghamton, Carpenter, and Admiral Hardesty are captured by Japanese soldiers, drunk on the egg nog made from the stolen eggs. But they're soon rescued by the Easter Bunny, on his way to an Easter egg hunt, supervised by McHale and the guys, for some native school children.
1 votes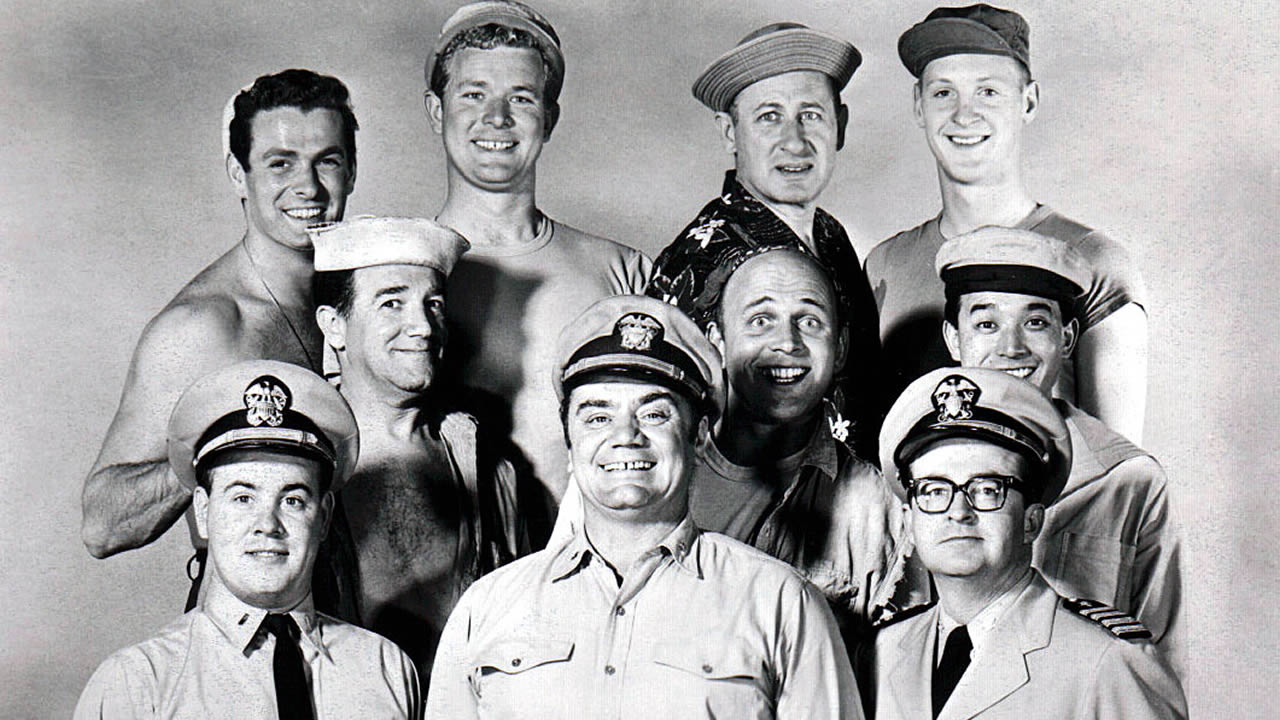 #14 - Hello, McHale? Colonna!
Season 3 - Episode 30
After running into Jerry Colonna, in New Caledonia, McHale and the guys talk the bug-eyed, mustachioed comic into making an unscheduled stop, for a show, on Taratupa. But, when they learn that the base doesn't qualify for a Special Services show, they must make some special arrangements for an 'epidemic', at the base hospital.
1 votes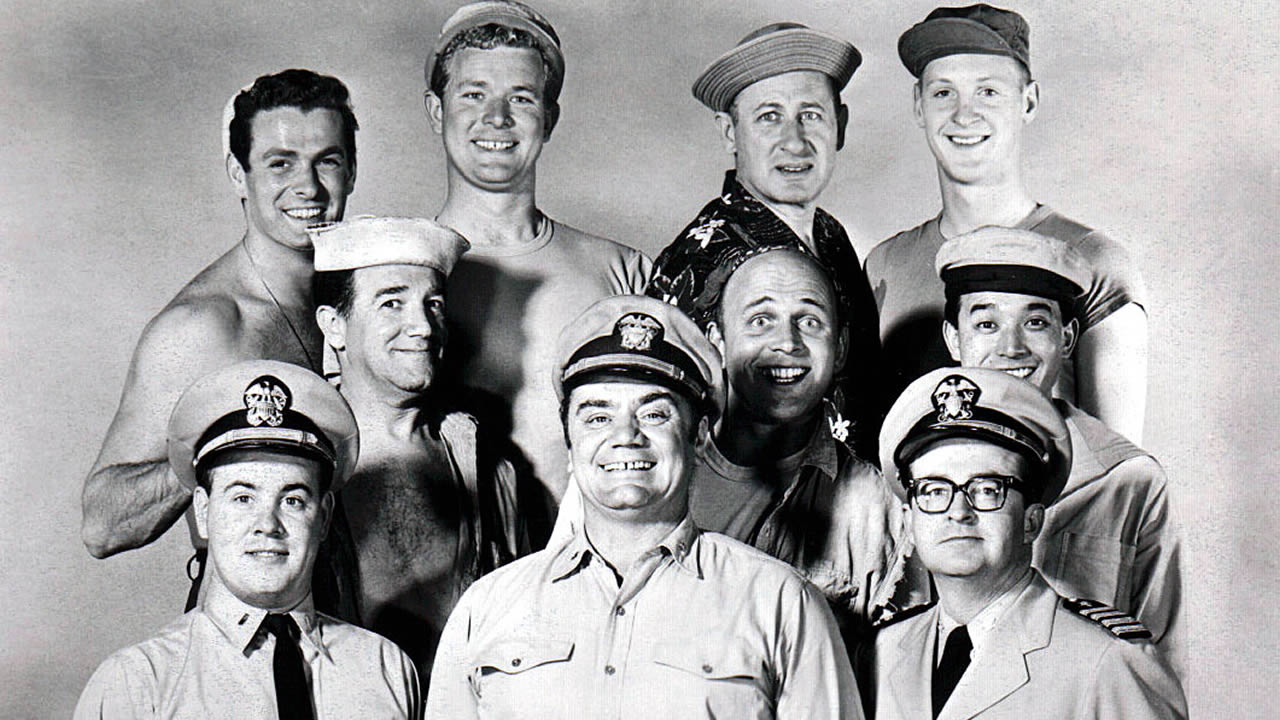 #15 - Rumble on Taratupa
Season 3 - Episode 31
Binghamton tries to frame the 73 Crew for the manufacture and sale of illegal liquor, and has them all thrown into the brig, pending an investigation. But, with a little outside help, McHale and the guys manage to escape from jail, and execute a complicated scheme to make The Captain look like a lunatic, in the eyes of the Fleet Legal Officer.
1 votes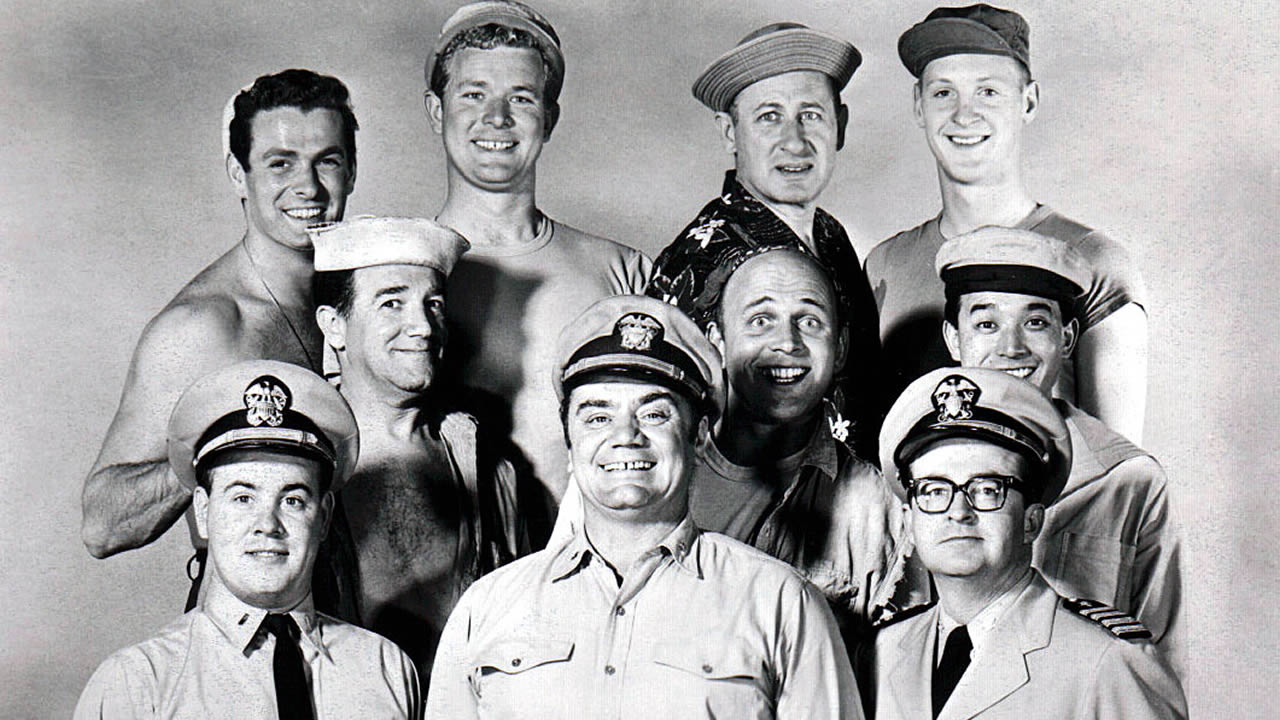 #16 - A Nip in Time
Season 4 - Episode 5
Gruber and the guys find that there is money to be made, in the lucrative German war souvenir market, and, after they, McHale, and Colonel Harrigan are all captured by a German patrol, during a souvenir-hunting trip to an off-limits town, Parker and Fuji collaborate on a clever plan to rescue their comrades.
2 votes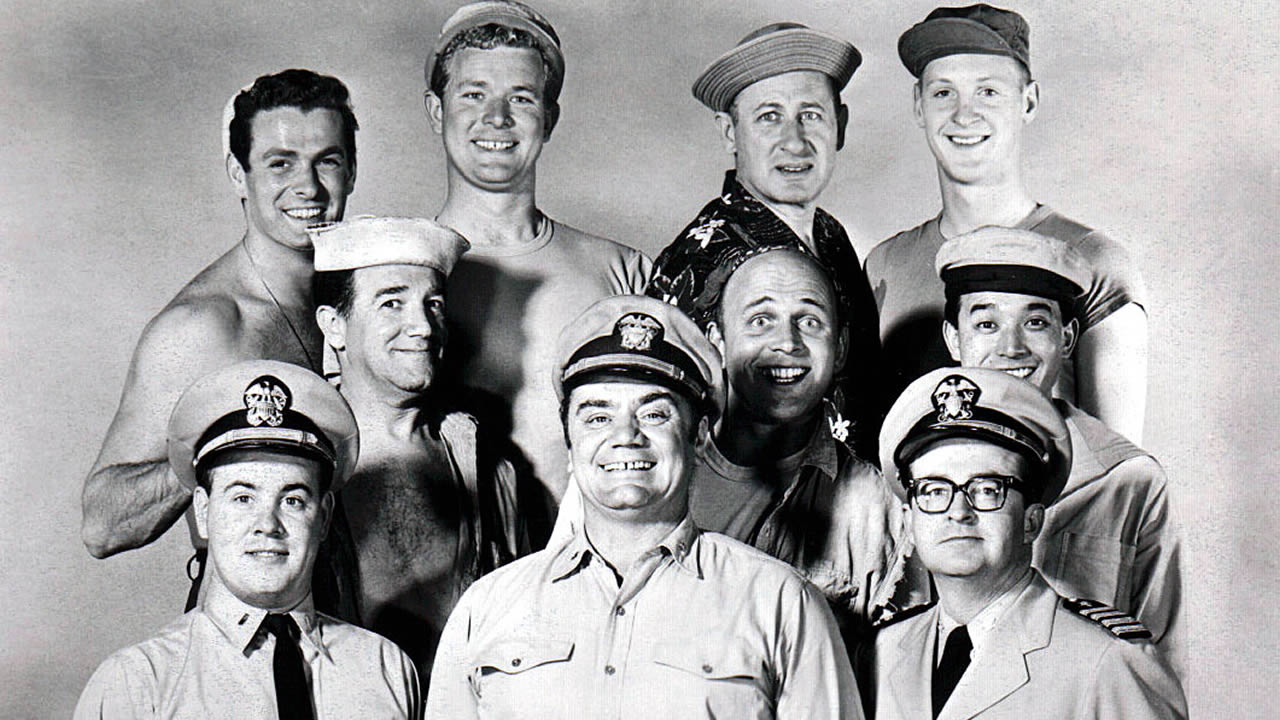 #17 - The Bald-Headed Contessa
Season 4 - Episode 7
After both Binghamton and Harrigan catch McHale and the guys having some unauthorized R&R in the home of an Italian Contessa, they have no choice but to go along with the plan of having Parker pose as the Contessa, in order to try to fool General Bronson, and keep everyone out of trouble.
1 votes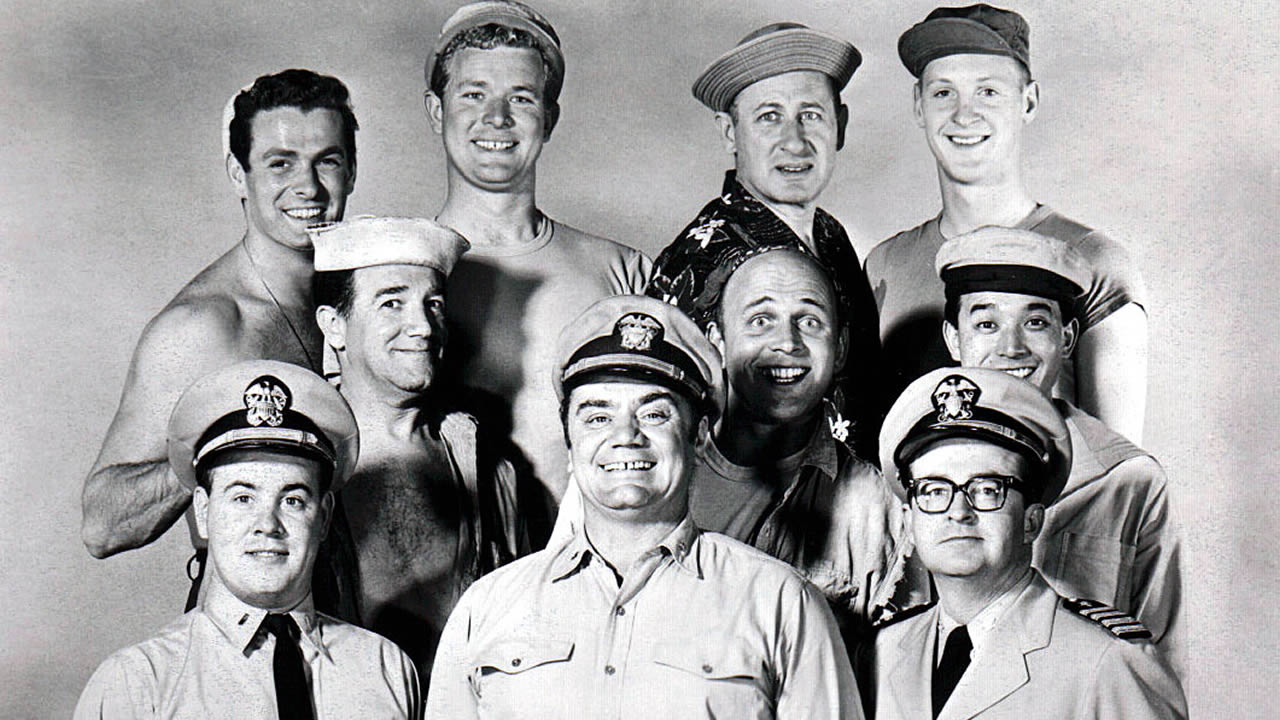 #18 - The Great Impersonation
Season 2 - Episode 21
Parker - A dead-ringer for an important British General - Agrees to put his life on the line, by posing as The General, to divert the attention of spies, in New Caledonia, while the real General carries out a crucial invasion of a Japanese-held island.
3 votes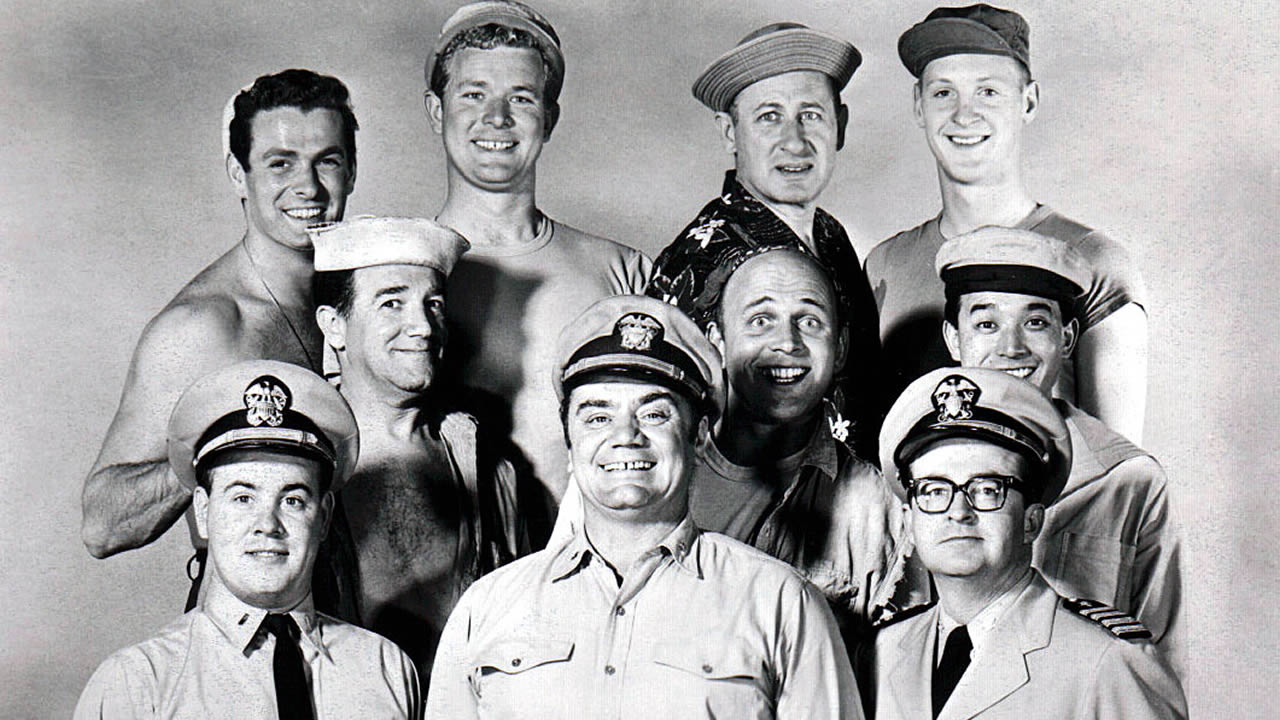 #19 - Return of Big Frenchy
Season 2 - Episode 28
The French thief and con-artist first talks Binghamton out of a load of Navy supplies, then cons Parker into helping him get them to New Caledonia. McHale and the guys must then follow, rescue Parker, and recover the supplies.
3 votes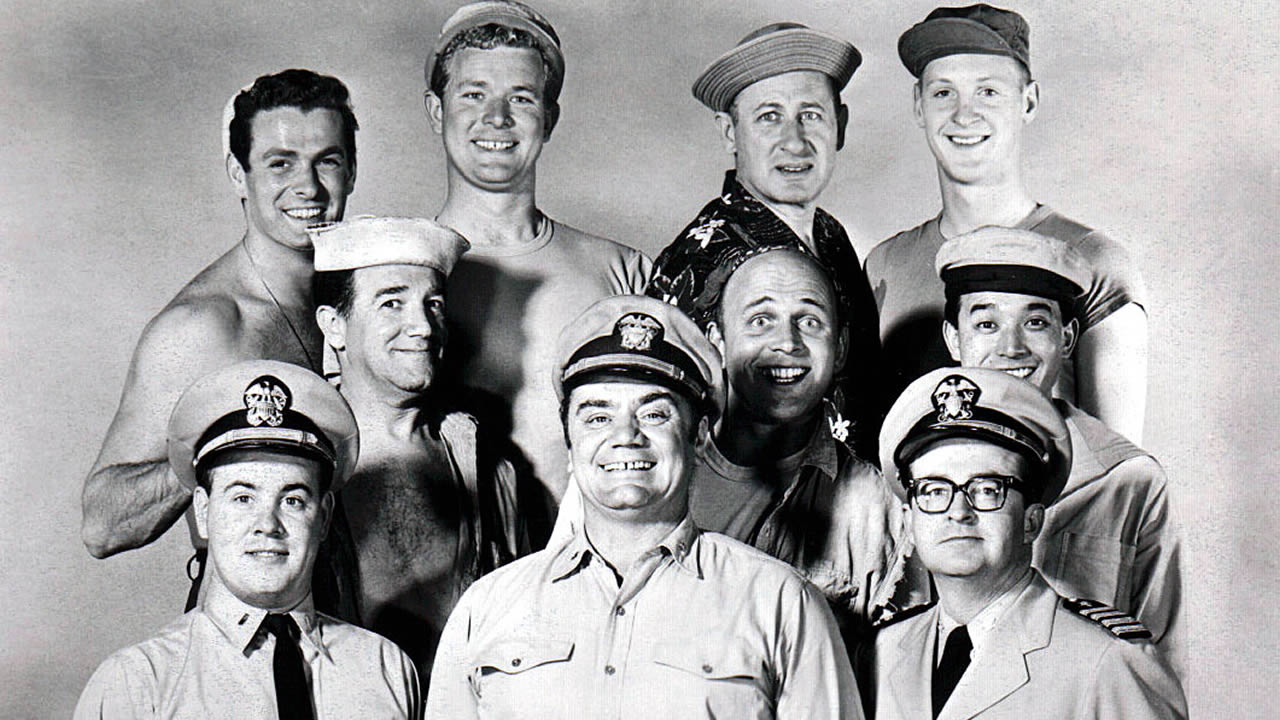 #20 - The Return of Maggie
Season 3 - Episode 24
McHale's gambling, conniving, saloon-keeping old friend - Maggie Monohan - Is back in business, in New Caledonia, and Binghamton has been ordered to shut her down. Seeing an opportunity to 'kill two birds with one stone', Binghamton schemes to nail McHale and The Crew along with her, but McHale and Maggie join forces, in a plan to keep him from doing so.
3 votes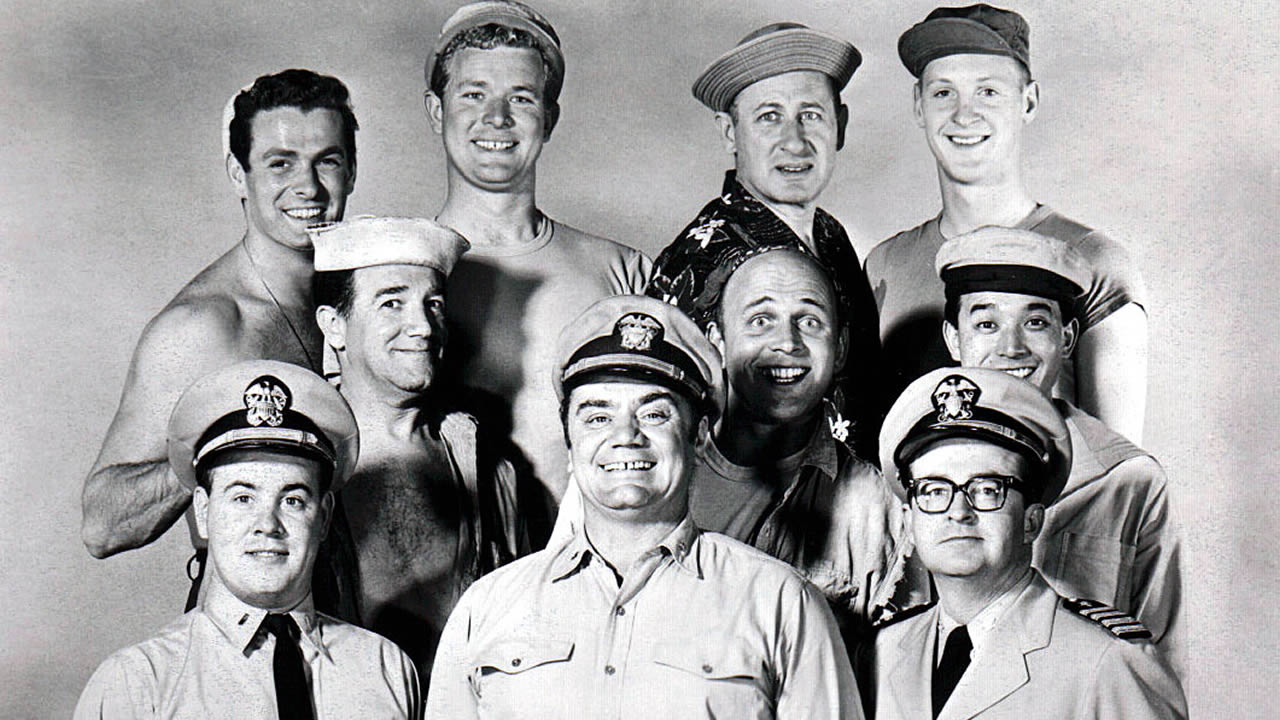 #21 - Reunion for PT 73
Season 4 - Episode 14
Binghamton has the evidence he needs to court martial McHale and the 73 Crew, and has summoned the Judge Advocate General, to present it. McHale and the Crew must then execute a very complicated plan to get Binghamton to reveal the whereabouts of the evidence, so that they can get rid of it, before the JAG arrives.
3 votes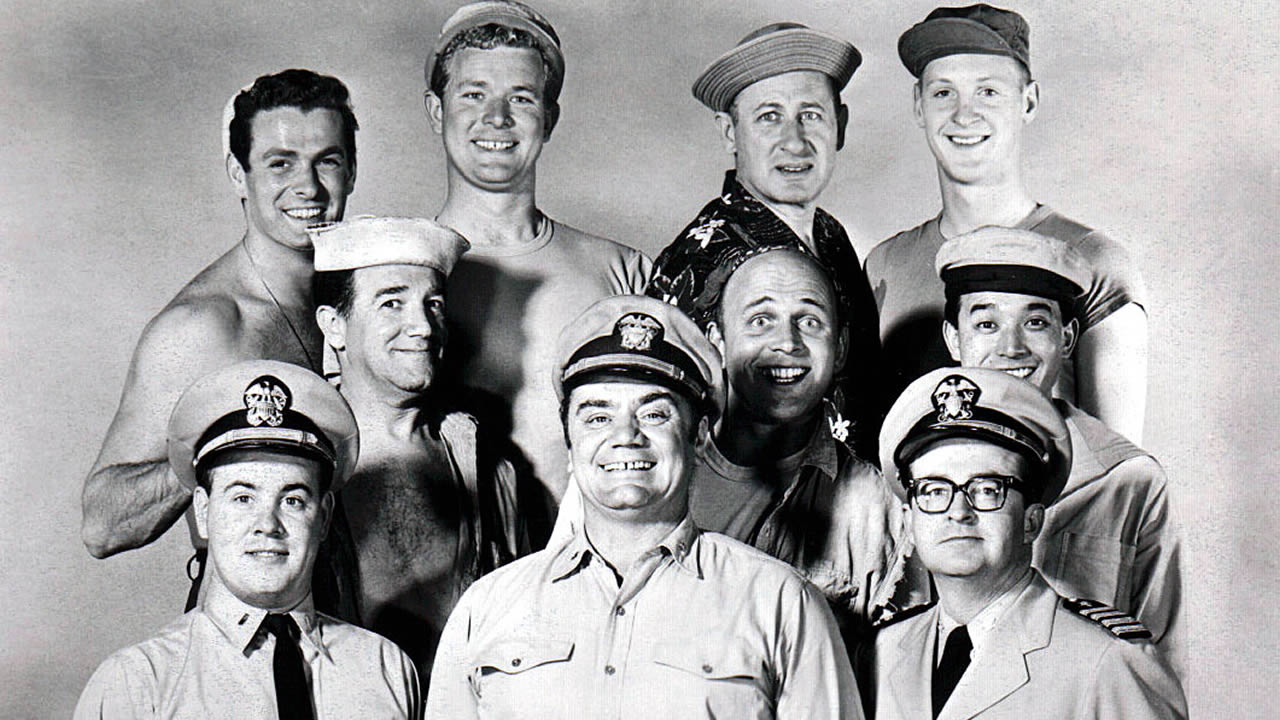 #22 - Who Was That German I Saw You With?
Season 4 - Episode 26
During an attempt to impress a famous War Correspondent, Binghamton is taken prisoner by a German patrol, who have disguised themselves as American Sailors. After Parker is also captured, McHale and the guys come to the rescue, and wind up having their picture on the cover of a popular magazine.
3 votes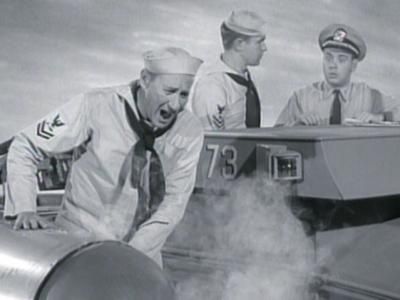 #23 - The Confidence Game
Season 1 - Episode 20
Parker requests a transfer, when he feels he's not getting the respect he deserves. So, to change his mind, and build up his self-confidence, McHale puts him in charge of an important test mission.
6 votes
Writers:
George Carleton Brown

,
Frank Gill Jr.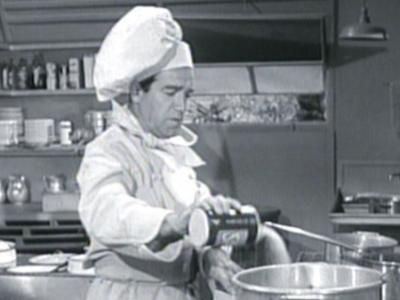 #24 - The Captain Steals a Cook
Season 1 - Episode 15
Another of Gruber's shady enterprises backfires, when Binghamton gets a taste of the delicious Polynesian cuisine that Fuji has been cooking up, for sale to the base personnel.
5 votes
Writers:
George Carleton Brown

,
Frank Gill Jr.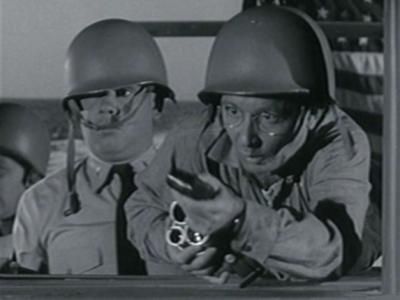 #25 - Camera, Action, Panic
Season 1 - Episode 30
A Combat Photographer comes to Taratupa, to film a P.T. crew in action. But trouble erupts, when Gruber swipes the Photographer's movie camera, for a little private enterprise. McHale and the 73 crew then have to scheme, to cover their own behinds, as well as the Photographer's.
5 votes