The Best Episodes of McHale's Navy
Last Updated: Mar 6, 2018
A Lively, Light-hearted Romp Through The Pacific Theater Of Operations An experienced South Pacific Sea Dog, by the name of Quinton McHale, was commissioned as a Lieutenant Commander into the U.S. Navy Reserve, at the start of World War II, and made the Skipper of the Torpedo Patrol (PT) Boat #73, stationed at the U.S. Naval Installation on the island of Taratupa, in the Southwest Pacific. Assigned to his command were 6 free-spirited, good-hearted Swabbies who loved to have fun, but who Though they usually ignored Navy regulations Did their jobs, and did them well, when duty called. The 73 ˜Family' included, among others, a con man and amateur Magician, a womanizing hunk, a dedicated Family man, a guitar-playing, moonshine-making Tennessee good ol' boy, and even a deserter from the Japanese Navy, who was an excellent cook. Second in command, was Ensign Charles Parker, a young spit-and-polish, by-the-book Officer from Chagrin Falls Ohio, who was somewhat of a klutz, but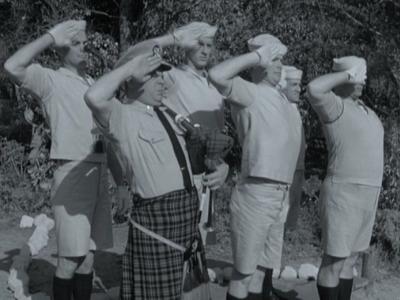 #1 - H.M.S. 73
Season 1 - Episode 26
Binghamton schemes to get McHale chosen for a Liaison Officer's position, in Sydney, Austrailia. But, when McHale finds out that he will be going alone, and for the duration, he and his crew cook up a plan to get him off the hook.
6 votes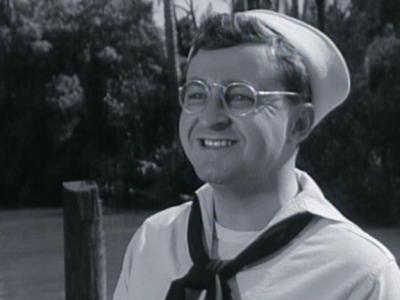 #2 - Alias Captain Binghamton
Season 1 - Episode 31
The 73 gets a new crew member, who turns out to be a trouble-maker. McHale and the 73 crew cook up a wild plan to get rid of him, but, when their plan backfires, they find themselves in hot water again. So, they turn to their new Crewman, and use his special physical qualities to their advantage.
6 votes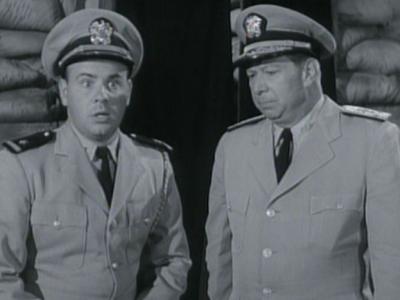 #3 - Uncle Admiral
Season 1 - Episode 36
An Admiral from Naval Operations " Who just happens to be a ranking member of the Promotions Board" Is stopping in, briefly, at Taratupa, and Captain Binghamton dreams of Admiral's stars, especially when he learns that the Admiral has a very close relative stationed on Taratupa.
7 votes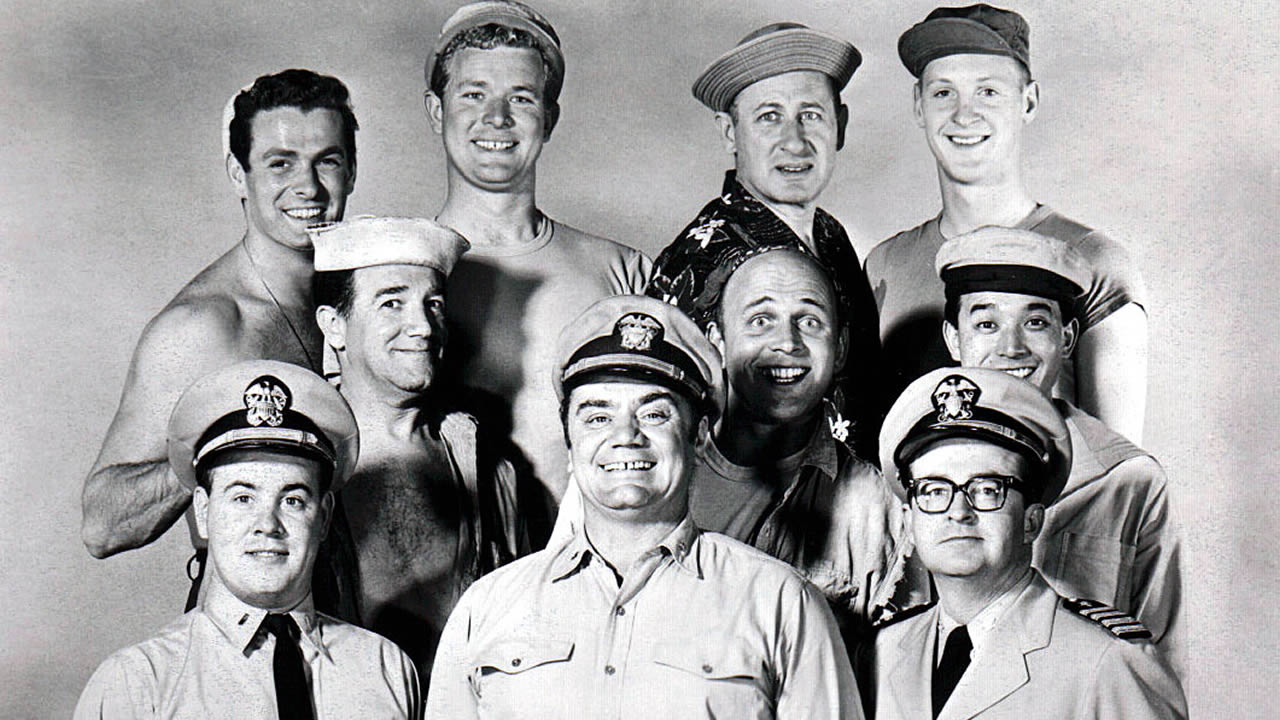 #4 - Is There a Doctor in the Hut?
Season 2 - Episode 4
The boys need to get to New Caledonia, but Binghamton denies leave. He changes his mind, however, when he finds that Movie Star Rita Howard – On a brief layover at New Caledonia, and, of whom Admiral Rogers is a big fan – Has a 'cousin' on Taratupa.
9 votes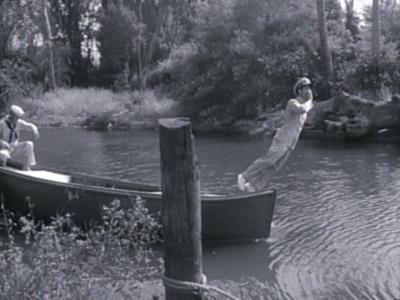 #5 - An Ensign for McHale
Season 1 - Episode 1
Ensign Charles Parker reports for duty as the new Executive Officer of the PT 73, to a not-so-warm welcome from McHale and The Crew. But McHale is soon impressed by the Ensign, and persuades the boys to shape up, so that Parker can stay on as XO.
55 votes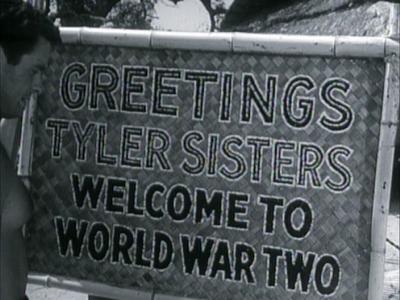 #6 - Three Girls on an Island
Season 1 - Episode 8
A plane with the Singing Tyler Sisters aboard is forced down with engine trouble on a deserted island. McHale and The 73 Crew are sent to pick them up, with more than their rescue on their minds, but wind up being quite disappointed.
7 votes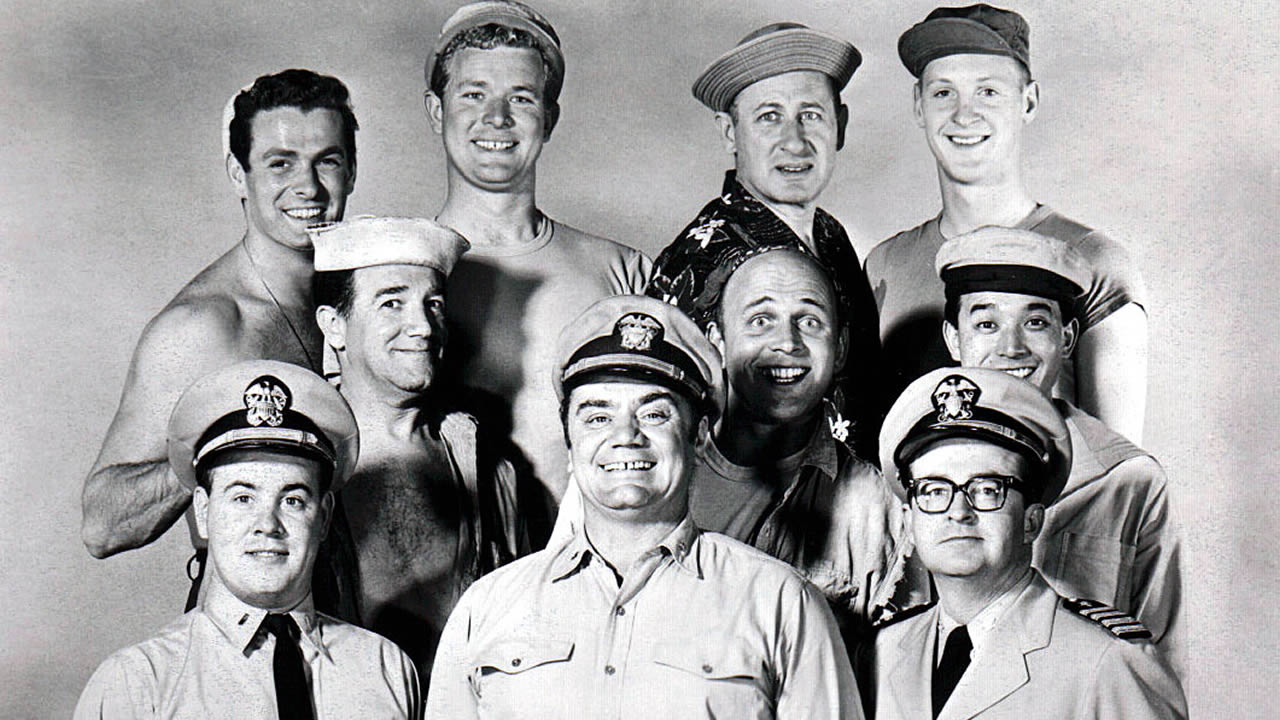 #7 - The Binghamton Murder Plot
Season 2 - Episode 2
After laying some unusually harsh punishments on McHale and the 73 Crew, Binghamton mistakenly gets the impression that McHale and his men are out to kill him.
7 votes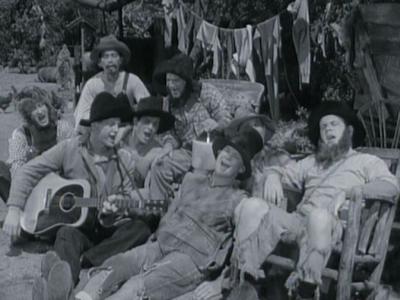 #8 - The Hillbillies of PT 73
Season 1 - Episode 34
Willy is devastated when he gets a letter from his best girl " Back home, in the hills of Tennessee" Informing him that she's marrying another man. So, McHale and the 73 Crew go all out to pick up his spirits. But Captain Binghamton wants everyone on their best behavior for the upcoming inspection tour of a certain budget-conscious V.I.P.
6 votes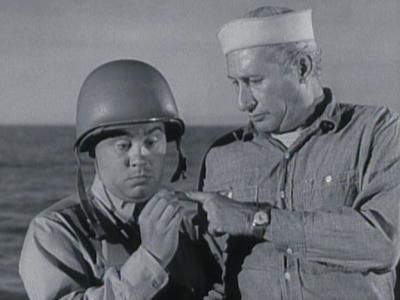 #9 - A Purple Heart for Gruber
Season 1 - Episode 2
Lester Gruber has been given the job of laundering Captain Binghamton's uniforms. When a Japanese sub fires on the PT 73, the uniforms are destroyed, and Lester's finger is scratched, prompting him to put in for a Purple Heart.
41 votes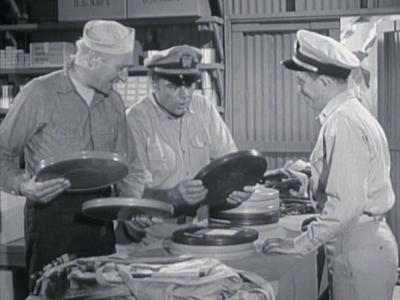 #10 - Movies Are Your Best Diversion
Season 1 - Episode 5
When McHale and his men are assigned the duty of averting a Japanese attack on a US convoy, they use the soundtracks of movies starring John Wayne, Humphrey Bogart, and Errol Flynn to confuse the enemies.
10 votes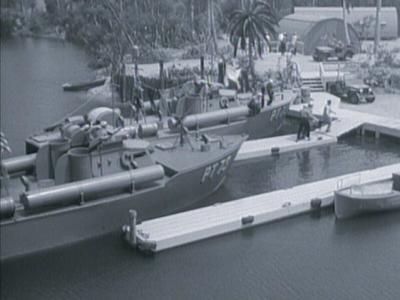 #11 - PT 73, Where Are You?
Season 1 - Episode 4
Binghamton grants McHale and the 73 Crew a week's liberty in New Caledonia, but they must postpone their trip, when the 73 turns up missing, and they have to scheme to get a replacement.
19 votes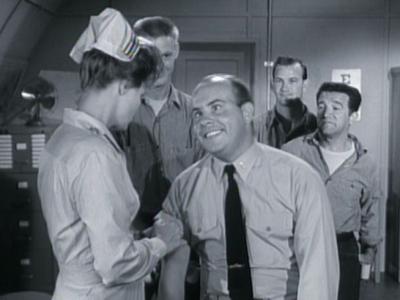 #12 - McHale and His Seven Cupids
Season 1 - Episode 3
McHale decides that what Ensign Parker really needs is a girl friend. He convinces Parker that he is suffering from an advanced case of battle fatigue so that he can be sent to the hospital, where McHale hopes that he will find Nurse Casey Brown to his liking.
30 votes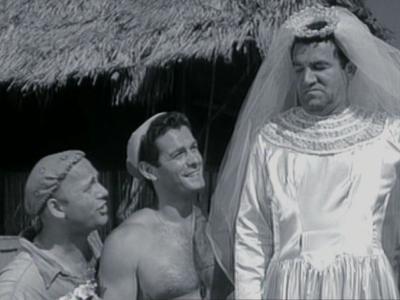 #13 - Operation Wedding Party
Season 1 - Episode 6
McHale tries to figure out a way for Christy and his true love, Lt. Gloria Winters, to get married, even though it is against regulations for an officer to marry an enlisted man. But the lovebirds have even more problems: Binghamton schedules maneuvers on the evening of the wedding, and the Japanese schedule an all-out battle.
10 votes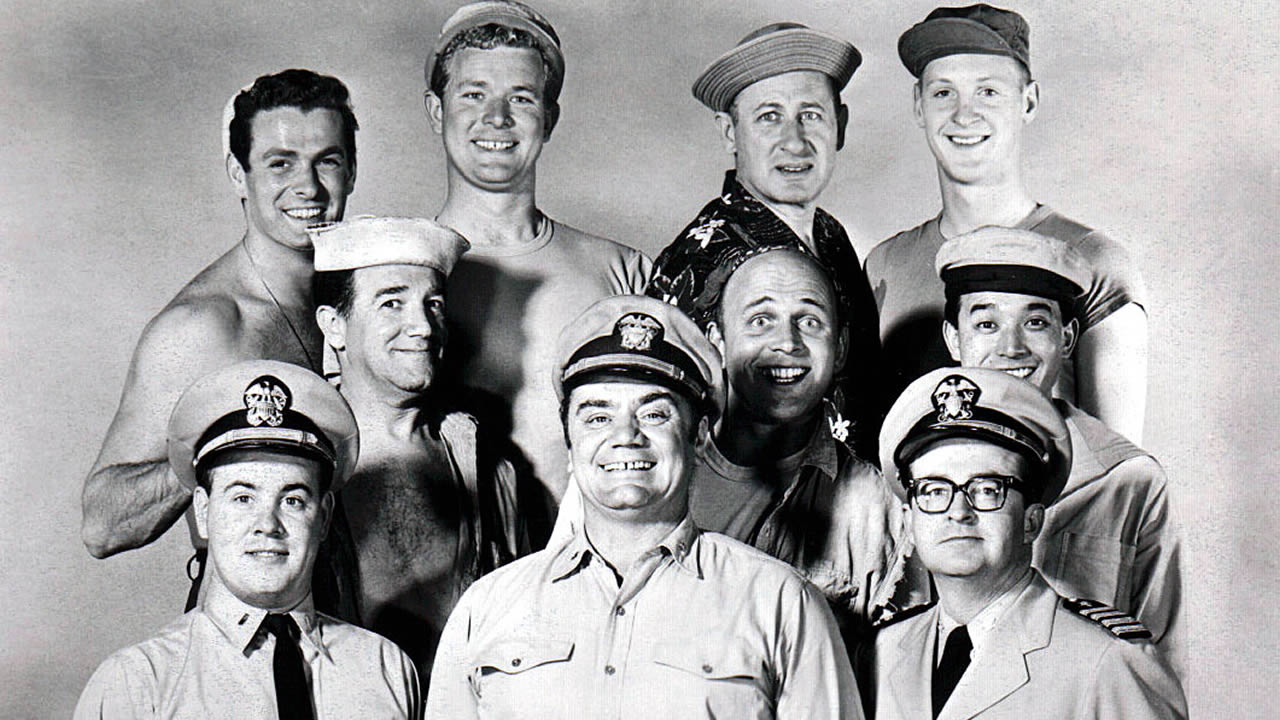 #14 - Today I Am a Man!
Season 2 - Episode 7
Parker requests a transfer, when a cute blonde Nurse he's involved with unintentionally demoralizes him. So, McHale, The Crew, and the Nurse work out a plan to make him feel better about himself.
6 votes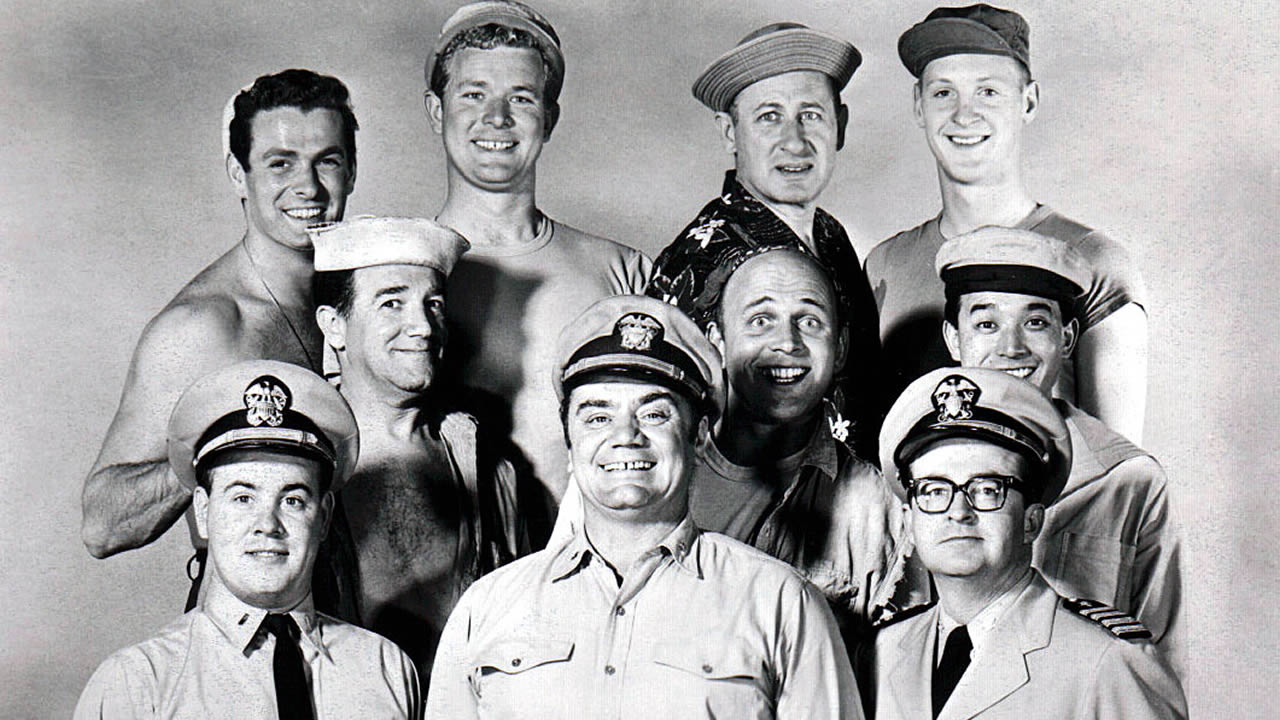 #15 - The Day the War Stood Still
Season 2 - Episode 1
During a search for some stolen goods, while McHale and the 73 Crew are out on a recon mission, Binghamton catches Fuji, and holds him as a spy. McHale and the boys then cook up a complicated plan to spring him.
8 votes