The BEST Episodes of Johnny Bravo
Every episode ever - ranked by fan votes!
Last Updated: Apr 12, 2021
Johnny Bravo tells the story of a biceps-bulging, karate-chopping free spirit who believes he is a gift from God to the women of the earth. Unfortunately for Johnny, everyone else sees him as a narcissistic Mama's boy with big muscles and even bigger hair. In short, he is the quintessential guy who 'just doesn't get it.' No matter what he does, or where he finds himself, he always winds up being his own worst enemy.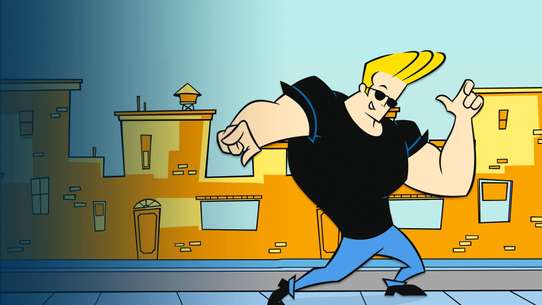 #1 - Some Like It Stupid
Season 3 - Episode 18 - Aired Oct 13, 2000
On the run from Fish Lips Malone, Johnny and Carl disguise themselves as women for the Miss Perky beauty pagent.
33 votes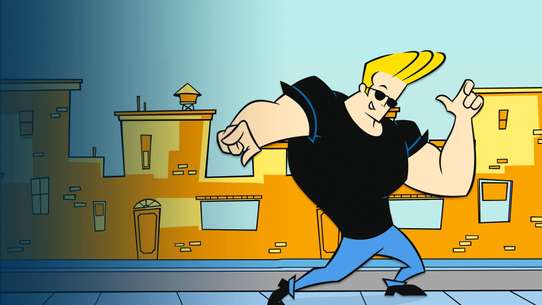 #2 - Little Red Riding Johnny
Season 3 - Episode 20 - Aired Nov 3, 2000
Johnny is trying to get Squid Ringo's tungsten knuckles and they do not have anymore of Krelmann's Prune Spread and he thinks Suzy is taking some to her grandmother who lives in the woods.
33 votes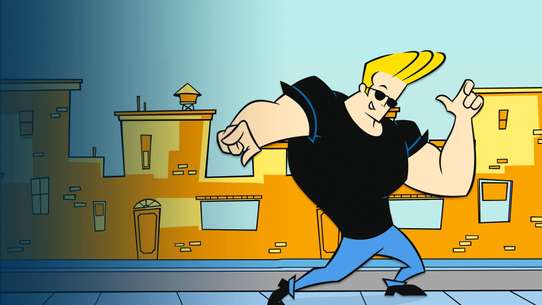 #3 - The Great Bunny Book Ban
Season 3 - Episode 35 - Aired Feb 23, 2001
The Harold And The Fuzzy Bunny Book has been taken off all library shelves by a greedy censorer named Mr Blowhart and Suzy must make him change his mind!
32 votes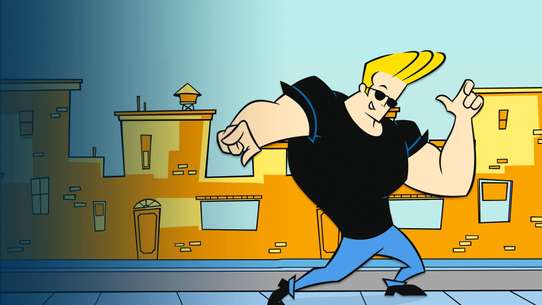 #4 - A Walk on the Stupid Side
Season 3 - Episode 31 - Aired Feb 2, 2001
Suzy convinces Johnny to walk for charity but after walking around the world accidentally. They must stop him or else with there donations they'll need to pay billions of dollars.
32 votes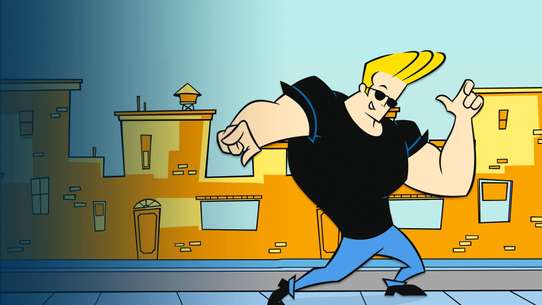 #5 - Lodge Brother Johnny
Season 3 - Episode 37 - Aired Apr 6, 2001
When Johnny agrees to take the initation trial for the "Brotherhood of the Gnu", a group that Pops and Carl are members of, he must face the daunting tasks of eating one potato chip and listening to Brother Ernie's unnecessarly long story of buying a new couch.
32 votes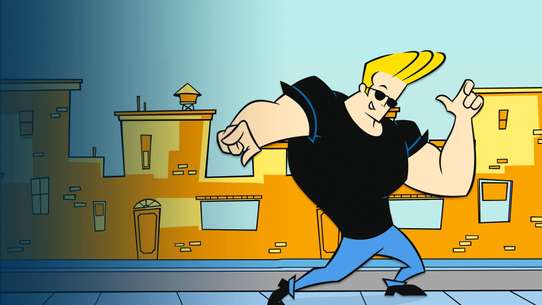 #6 - A Page Right Out of History
Season 4 - Episode 20 - Aired Aug 6, 2004
In the distant past, an same-named ancestor of Johnny living in Bedrock is rescued by Fred Flintstone, and soon finds himself doing Fred's chores as a way of repaying Fred.
32 votes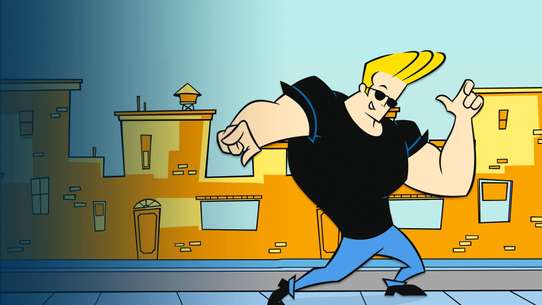 #7 - Back on Shaq
Season 4 - Episode 24 - Aired Aug 27, 2004
At a basketball match, Shaquille O'Neal discovers that Johnny Bravo brings him good luck. This occurs up to Shaq's showdown match with Seth Green whose brought along his own good luck charm by the name of Huckleberry Hound.
32 votes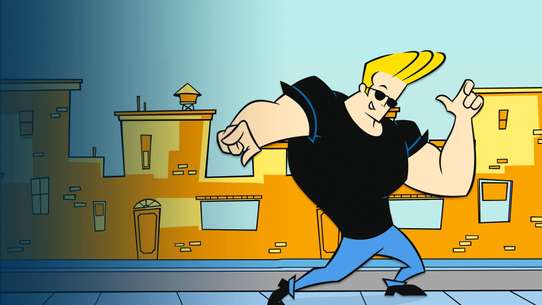 #8 - Hail to the Chump
Season 2 - Episode 43 - Aired Oct 29, 1999
When the entire town council comes down with food poisoning at the annual picnic, Johnny is giving the duty of mayor. This is one of the funniest episodes so do'nt miss it.
36 votes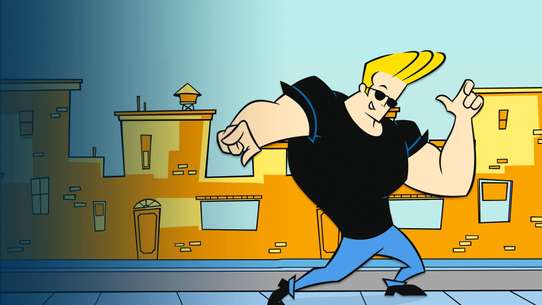 #9 - Bravo Dooby-Doo
Season 1 - Episode 8 - Aired Jul 21, 1997
Johnny meets the Scooby-Doo gang when his car breaks down before he gets to his aunt's house and when he gets to the house Johnny and the Scooby-Doo gang have to find his aunt and catch the Ghostly Gardener.
62 votes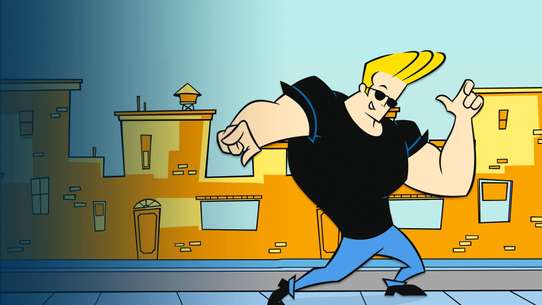 #10 - It's Valentine's Day, Johnny Bravo!
Season 3 - Episode 53 - Aired Feb 14, 2003
It's Valentines Day...that means Johnny Bravo's birthday! In celebration, Johnny invites everyone as he goes out in search of the perfect date.
33 votes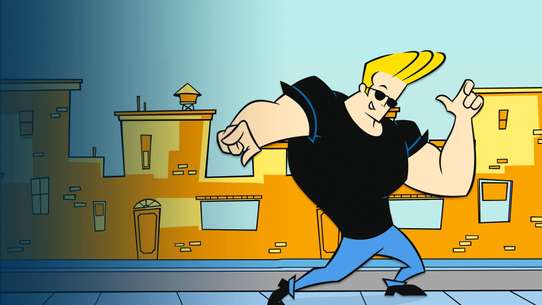 #11 - Back from the Future
Season 4 - Episode 8 - Aired Mar 26, 2004
After Johnny bugs a woman to the point that she threatens to knock him into next week (and follows through on her threats), a band of sci-fi geeks find a dazed Johnny and become convinced he's a time traveler from the 1960s. Complicating matters is the fact that the easily-confused Johnny becomes convinced of this misconception as well.
38 votes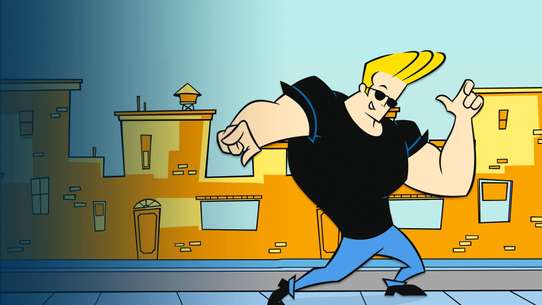 #12 - A Gel for Johnny
Season 2 - Episode 3 - Aired Jul 2, 1999
Johnny runs out of Mr. Kevin's Triple Strength Hair Cement and finds out that they factory shut down and so there is none anywhere. He buys a bunch of other gels trying to find another one that will
43 votes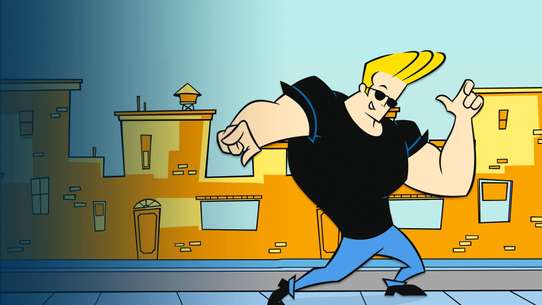 #13 - Moby Jerk
Season 2 - Episode 2 - Aired Jul 2, 1999
Johnny is Fatty Nuggets' 1,000,000th customer and wins a cruise. Johnny is not at all interested until he hears that women will be on the cruise. Unfortunately Johnny gets on the wrong boat. Captain Spleen is not impressed with Johnny's attempt to party with the rowing slaves. Watch the captain's shoulder for a changing assortment of animals including a flamingo and bucket of chicken.
47 votes
Writers:
Gene Grillo

,
Jed Spingarn

,
Wendell Morris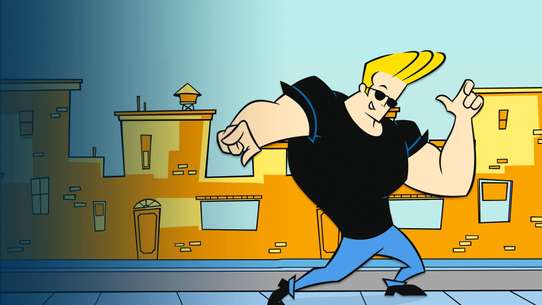 #14 - Bikini Space Planet
Season 2 - Episode 1 - Aired Jul 2, 1999
Bikini Space Planet Johnny is picked up by two aliens that he calls ""shiny mamas"" and taken back to their planet. Before they can start dating Johnny they need to give him a few painful tests. After the tests, they claim he is a perfect male specimen and crown him their king. After requesting the cable be fixed they see Braveheart and Mel Gibson and forget all about Johnny.
79 votes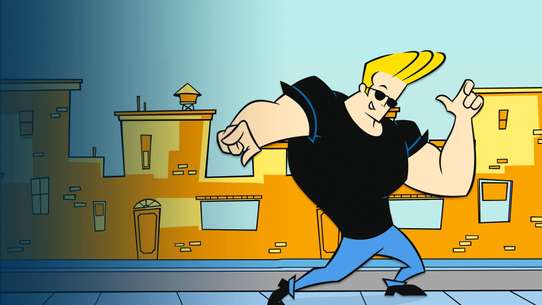 #15 - Toy Boy Johnny
Season 3 - Episode 34 - Aired Feb 23, 2001
Johnny is named CEO of a major toy conglomerate and invents action fiures of himself for the holiday season. But when they are defective he is fired.
6 votes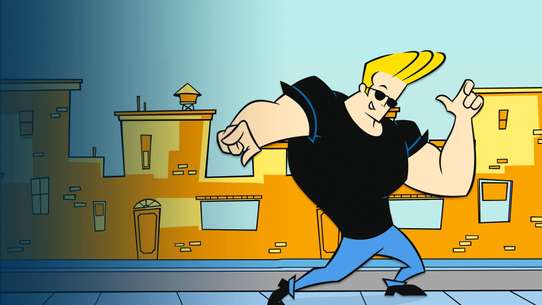 #16 - Days of Blunder
Season 2 - Episode 45 - Aired Oct 29, 1999
When Johnny takes Mama's hot rod Carl convinces Johnny to enter an auto race, where Carl controlls it by a joystick but when the joystick short circuts Johnny is left to drive on his own!
7 votes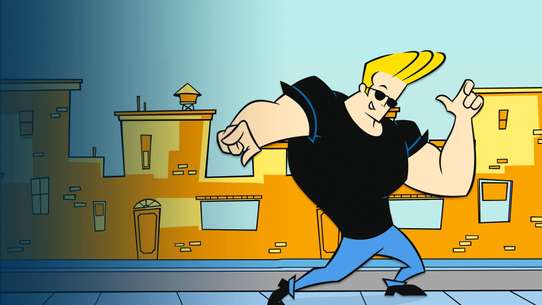 #17 - As I Lay Hiccupping
Season 2 - Episode 64 - Aired Jan 28, 2000
Johnny eats to quickly and gets a severe case of the hiccups. He then visits a beautiful doctor who tells him that if his hiccups persist he can come back for her hands on treatment. So to get that Johnny tries to avoid the remedies of everyone in town.
7 votes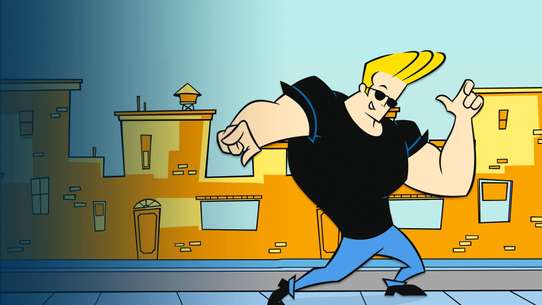 #18 - Panic in Jerky Town
Season 2 - Episode 25 - Aired Sep 17, 1999
Johnny wins a free trip for two to Jerky Town and takes Pops. Johnny was going to be named successor of Jerky Town and Pops found out the secret ingredient in the jerky.
12 votes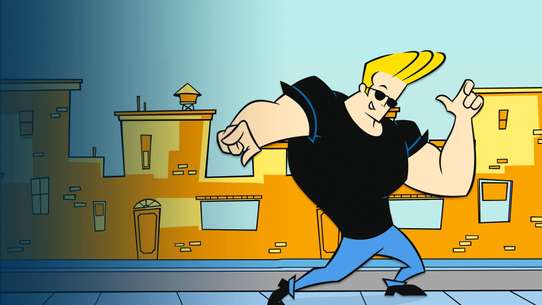 #19 - Intensive Care
Season 1 - Episode 26 - Aired Sep 1, 1997
Suzy is in the hospital and Mrs. Bravo and Johnny come to cheer her up and Johnny sees this nurse and every time he tries to get to her assistant Hons shows up and hurts Johnny and in the end Suzy and Johnny both caught the chicken measles.
14 votes
Writers:
Michael Ryan

,
Robert Ramirez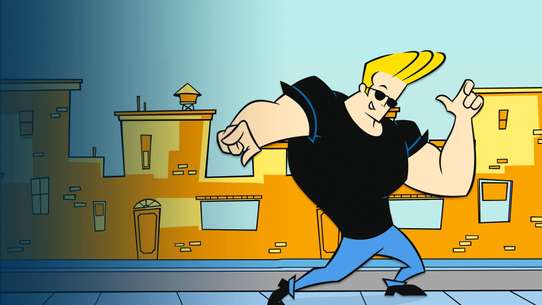 #20 - Blarney Buddies
Season 1 - Episode 15 - Aired Aug 11, 1997
Johnny is in Ireland and reads about Barney Stone, a leprechaun who can grant wishes and he tries to track Barney down and he finally gives Johnny a wish.
15 votes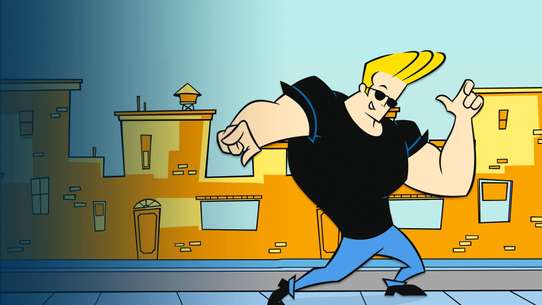 #21 - 'Twas the Night
Season 1 - Episode 14 - Aired Aug 4, 1997
It is the night before Christmas and Johnny thinks Santa Claus is a burglar and injures him.Then Johnny has to deliver all of the Christmas presents.
17 votes
Writers:
Butch Hartman

,
Steve Marmel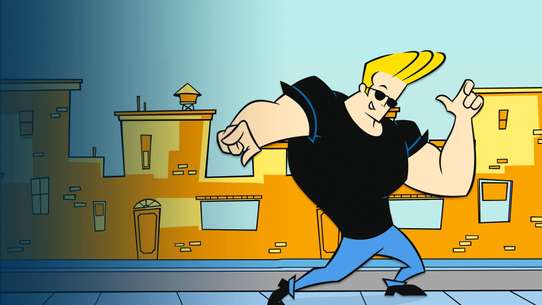 #22 - The Time of My Life
Season 4 - Episode 17 - Aired Jul 30, 2004
Johnny tells Suzi a story about his first crush.
32 votes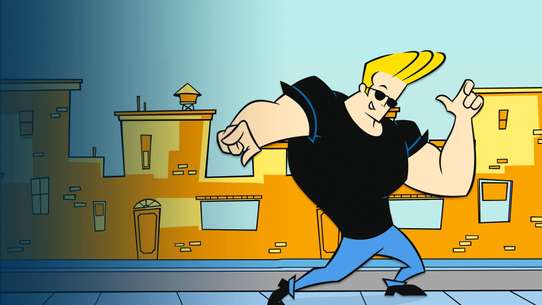 #23 - Jurassic Dork
Season 3 - Episode 22 - Aired Nov 17, 2000
Johnny gets his hands on a real prehistoric dinosaur egg, which hatches! Now Johnny must keep his new pet, named Mr. Wuggles, from reaking havoc in Aron City!
6 votes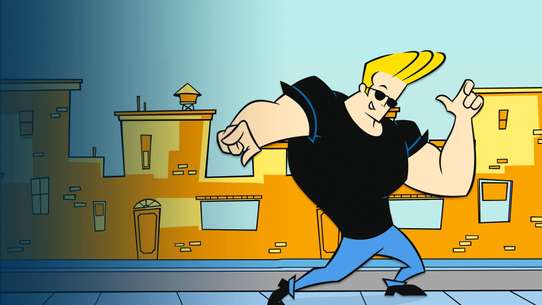 #24 - Johnny on Ice!
Season 3 - Episode 25 - Aired Nov 17, 2000
While on a trip to the mountains, Johnny is frozen and thawed out by a scientist who thinks he's a primitive caveman!
7 votes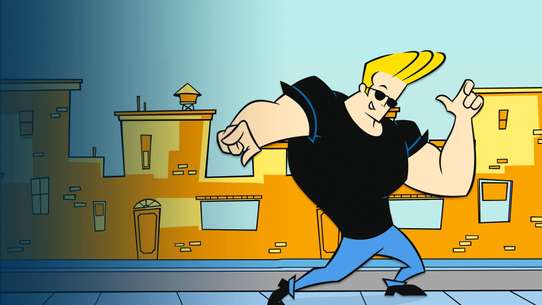 #25 - I Dream of Johnny
Season 3 - Episode 28 - Aired Dec 15, 2000
Johnny goes to an Arab Convention with Carl and he finds a genie that will grant him three wishes.
6 votes