The Best Episodes of Johnny Bravo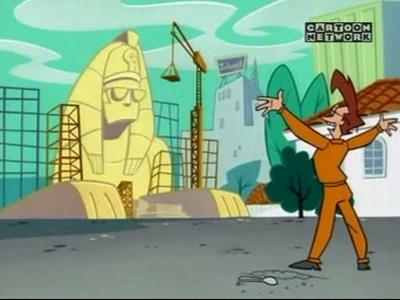 #1 - Hail To The Chump 8.75
Season 2 - Episode 43
When the entire town council comes down with food poisoning at the annual picnic, Johnny is giving the duty of mayor. This is one of the funniest episodes so do'nt miss it.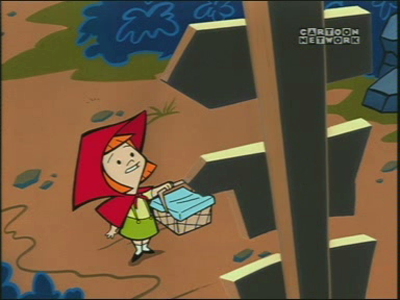 #2 - Little Red Riding Johnny 8.75
Season 3 - Episode 20
Johnny is trying to get Squid Ringo's tungsten knuckles and they do not have anymore of Krelmann's Prune Spread and he thinks Suzy is taking some to her grandmother who lives in the woods.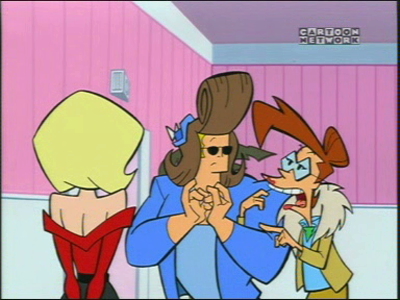 #3 - Some Like It Stupid 8.50
Season 3 - Episode 18
On the run from Fish Lips Malone, Johnny and Carl disguise themselves as women for the Miss Perky beauty pagent.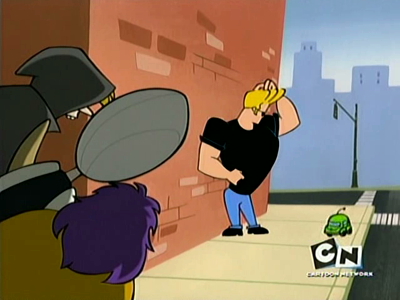 #4 - Back From The Future 8.50
Season 4 - Episode 8
After Johnny bugs a woman to the point that she threatens to knock him into next week (and follows through on her threats), a band of sci-fi geeks find a dazed Johnny and become convinced he's a time traveler from the 1960s. Complicating matters is the fact that the easily-confused Johnny becomes convinced of this misconception as well.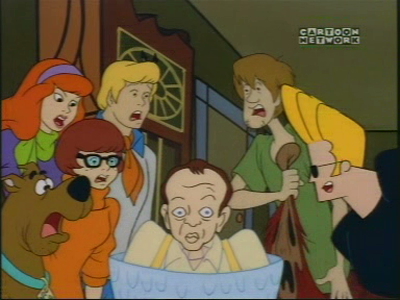 #5 - Bravo Dooby-Doo 8.44
Season 1 - Episode 8
Johnny meets the Scooby-Doo gang when his car breaks down before he gets to his aunt's house and when he gets to the house Johnny and the Scooby-Doo gang have to find his aunt and catch the Ghostly Gardener.
Directors: John McIntyre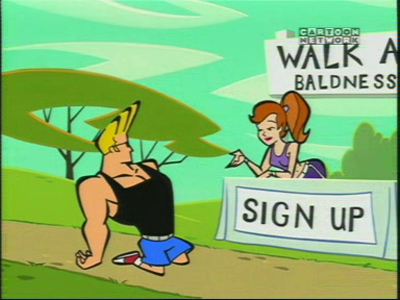 #6 - A Walk On The Stupid Side 8.33
Season 3 - Episode 31
Suzy convinces Johnny to walk for charity but after walking around the world accidentally. They must stop him or else with there donations they'll need to pay billions of dollars.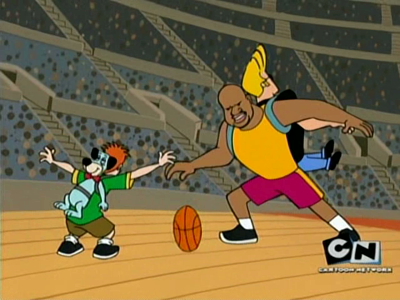 #7 - Back On Shaq 8.33
Season 4 - Episode 24
At a basketball match, Shaquille O'Neal discovers that Johnny Bravo brings him good luck. This occurs up to Shaq's showdown match with Seth Green whose brought along his own good luck charm by the name of Huckleberry Hound.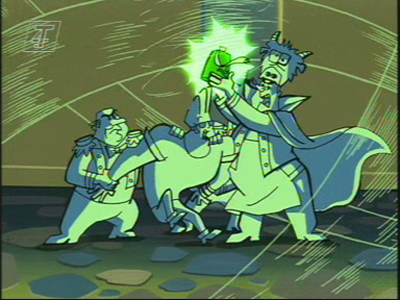 #8 - Lodge Brother Johnny 8.33
Season 3 - Episode 37
When Johnny agrees to take the initation trial for the "Brotherhood of the Gnu", a group that Pops and Carl are members of, he must face the daunting tasks of eating one potato chip and listening to Brother Ernie's unnecessarly long story of buying a new couch.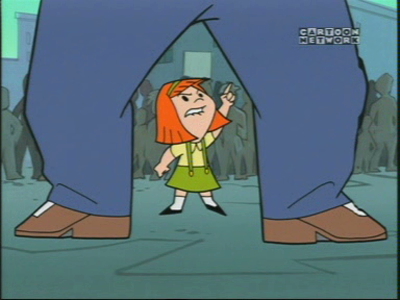 #9 - The Great Bunny Book Ban 8.33
Season 3 - Episode 34
The Harold And The Fuzzy Bunny Book has been taken off all library shelves by a greedy censorer named Mr Blowhart and Suzy must make him change his mind!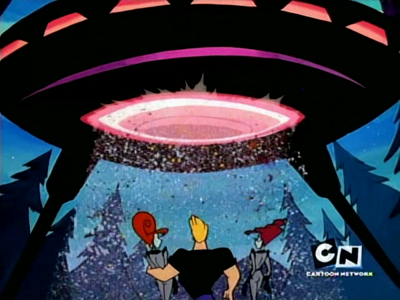 #10 - Bikini Space Planet 8.31
Season 2 - Episode 1
Bikini Space Planet Johnny is picked up by two aliens that he calls ""shiny mamas"" and taken back to their planet. Before they can start dating Johnny they need to give him a few painful tests. After the tests, they claim he is a perfect male specimen and crown him their king. After requesting the cable be fixed they see Braveheart and Mel Gibson and forget all about Johnny.
Directors: Russell Calabrese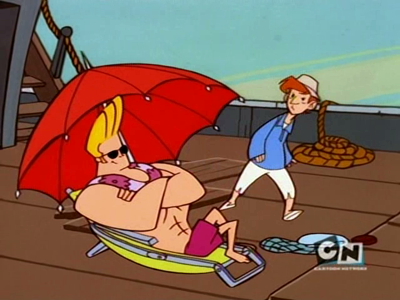 #11 - Moby Jerk 8.13
Season 2 - Episode 2
Johnny is Fatty Nuggets' 1,000,000th customer and wins a cruise. Johnny is not at all interested until he hears that women will be on the cruise. Unfortunately Johnny gets on the wrong boat. Captain Spleen is not impressed with Johnny's attempt to party with the rowing slaves. Watch the captain's shoulder for a changing assortment of animals including a flamingo and bucket of chicken.
Directors: Kirk Tingblad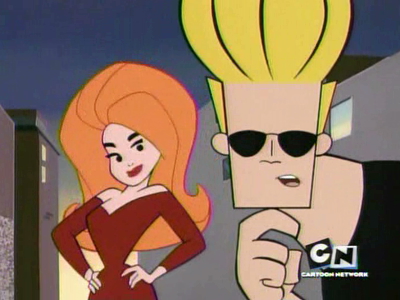 #12 - It's Valentine's Day, Johnny Bravo! 8.00
Season 3 - Episode 53
It's Valentines Day...that means Johnny Bravo's birthday! In celebration, Johnny invites everyone as he goes out in search of the perfect date.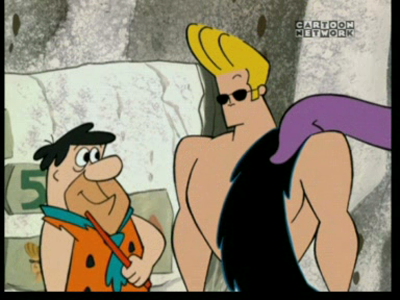 #13 - A Page Right Out of History 8.00
Season 4 - Episode 20
In the distant past, an same-named ancestor of Johnny living in Bedrock is rescued by Fred Flintstone, and soon finds himself doing Fred's chores as a way of repaying Fred.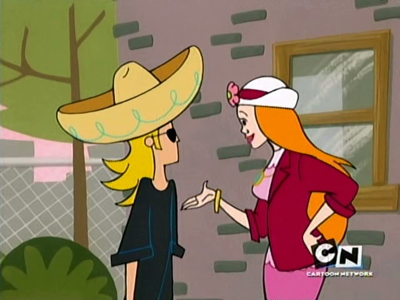 #14 - The Time Of My Life 8.00
Season 4 - Episode 17
Johnny tells Suzi a story about his first crush.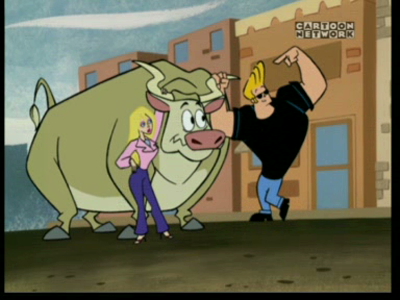 #15 - Win An El Toro Guapo 8.00
Season 4 - Episode 4
Johnny tries to enter a contest to win an ""El Toro Guapo"" pick-up truck. It seems all he has to do is outlast a host of competitors in holding on to a rather talkative bull, but could it really be that simple?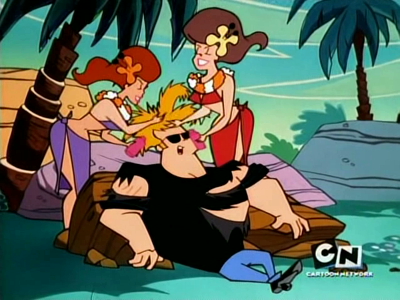 #16 - A Gel For Johnny 7.80
Season 2 - Episode 3
Johnny runs out of Mr. Kevin's Triple Strength Hair Cement and finds out that they factory shut down and so there is none anywhere. He buys a bunch of other gels trying to find another one that will
Directors: Kirk Tingblad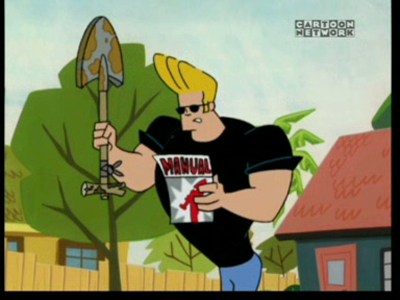 #17 - Get Shovelized 7.67
Season 4 - Episode 11
Johnny buys a shovel that has been announced on TV as a new workout device named 'The Shovelizer'. Can the city survive Johnny shovelizing around?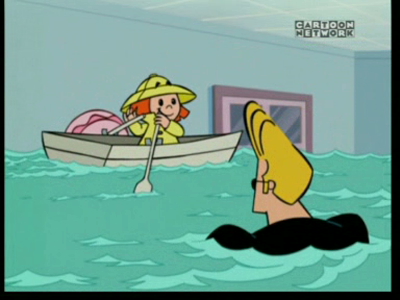 #18 - Home Alone 7.50
Season 4 - Episode 6
Mama Bravo goes out of town on vacation, and Johnny convinces her to let him stay home alone for the week. Things don't go as well as Johnny would have hoped, though, as one disaster after another strikes his home, culminating in a band of fairy tale creatures storming into his house and throwing a wild party! Can Johnny humble himself enough to ask Little Suzy from next door for help fixing the house before Mrs. Bravo gets home?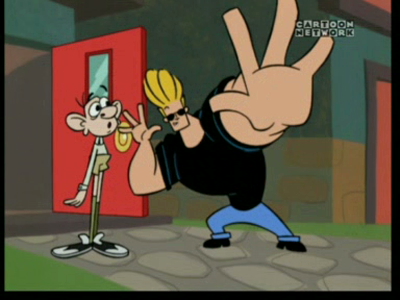 #19 - My Funny Looking Friend 7.43
Season 4 - Episode 3
Inspired by the antics of a fellow macho-man at the mall, Johnny enlists the aid of a funny-looking friend to impress the ladies. After looking high and low for the perfect funny-looking friend, Johnny finds a pro who knows how to reel in the chicks... but how long will Johnny's newfound success with women last?
#20 - Mini JB 7.33
Season 4 - Episode 7
Johnny finds himself stuck looking after a baby boy, and decides to teach the kid to be more like him in order to make the situation bearable. Much to his surprise, the ladies are quite smitten with what they believe to be a father-son duo, and Johnny plans on using the kid as a babe magnet. But what happens when ""Mini JB"" has to go home to mother?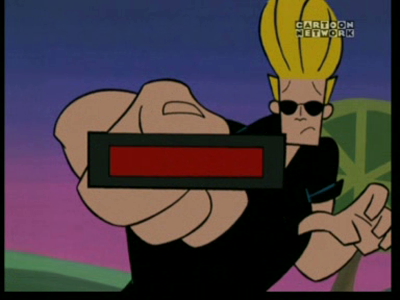 #21 - Run Johnny Run 7.33
Season 4 - Episode 18
Johnny has to make it to his blind date in time but when he doesn't the first time he grabs the remote and restarts the cartoon.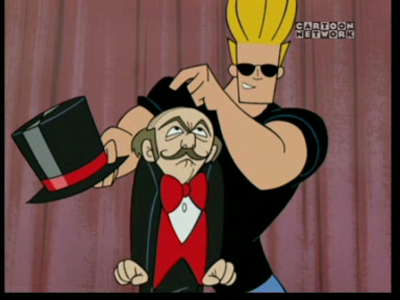 #22 - It's A Magical Life 7.33
Season 4 - Episode 15
Johnny beleives a magician makes him invisiable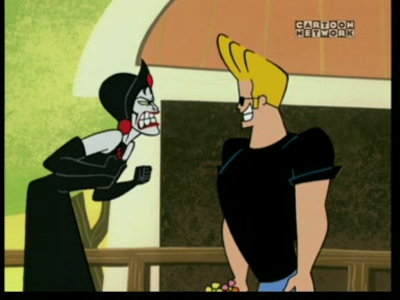 #23 - Adam West's Date-O-Rama 7.33
Season 4 - Episode 22
Johnny is on a dating show and gets a blind date with the Black Widow.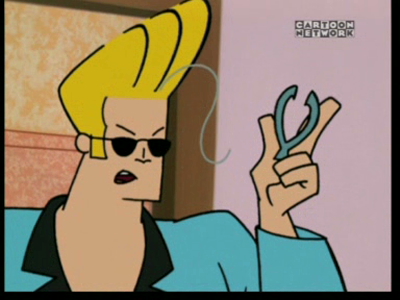 #24 - Gray Matters 7.33
Season 4 - Episode 13
Johnny freaks out when he awakes with a gray hair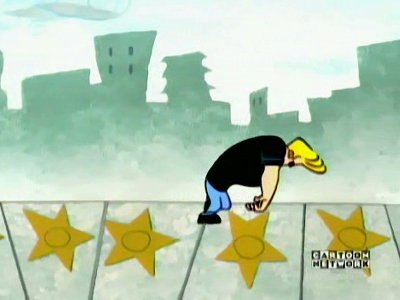 #25 - Johnny Goes Hollywood 7.00
Season 4 - Episode 1
Johnny Bravo is offered a role in the upcoming movie ""Lunch Lady Surprise"" and will get to star with Don Knotts, Jessica Biel, a Hobbit, and Alec Baldwin. When Johnny Bravo's part gets written out of the script however, Johnny Bravo tries desperately to squeeze a few more seconds out of his fifteen minutes of fame.