The Best Episodes of Inazuma Eleven
Last Updated: Sep 14, 2018
Mamoru Endou is the perfect example of a typical football fanatic who seeks to follow the footsteps of his grandfather. His grandfather was the former coach Raimon's Football Club where he is today. The scenario takes place at Rimon Gakuen college and the story revolves around Teikoku antagonistic college celebrates its strength, speed and total cruelty. The author shows how Endou and his friends overcome obstacles, how they face a lack of enthusiasm, discouragement and fighting against other teams to achieve their goals!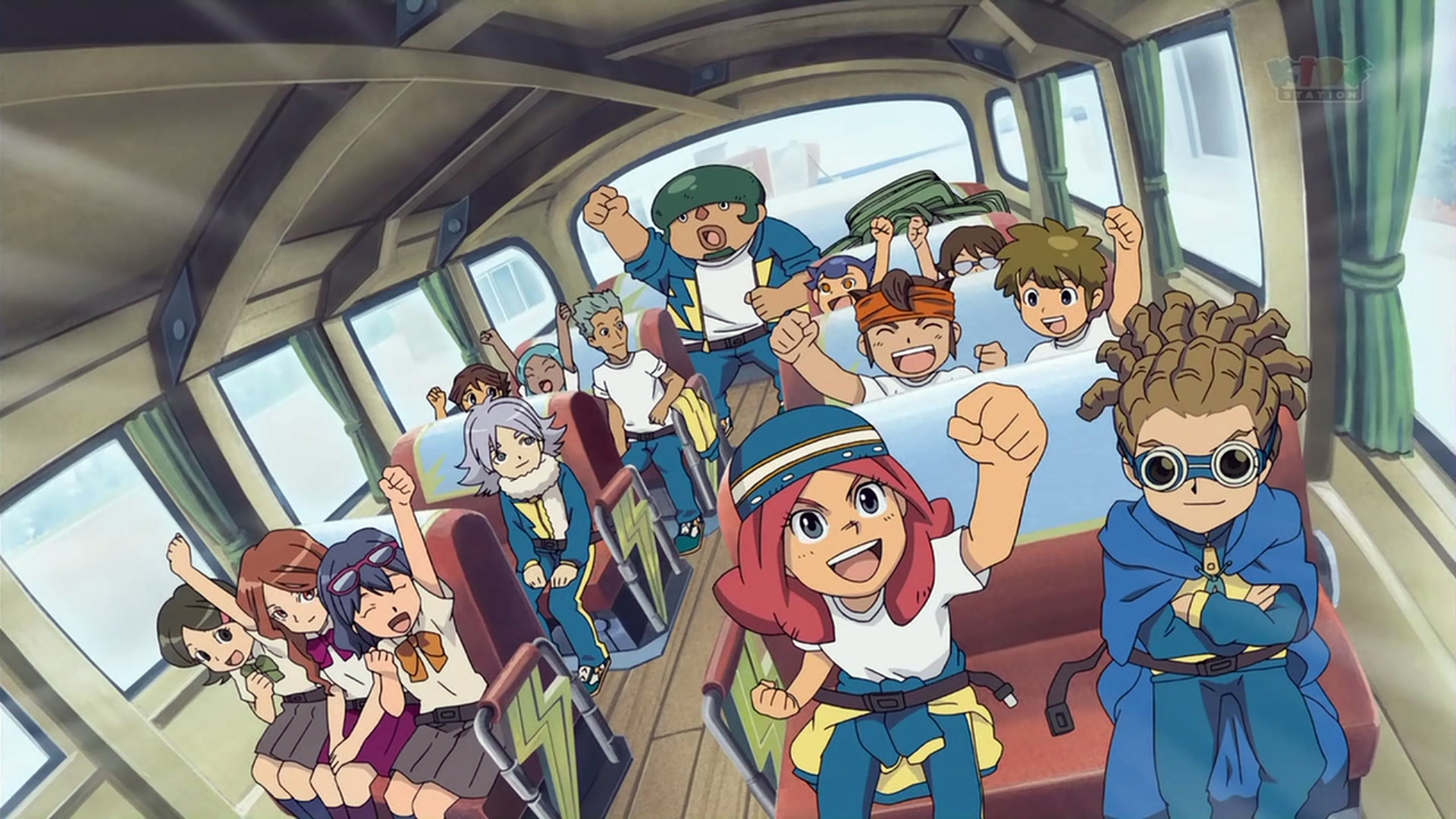 #1 - The Berserk Shoot of Tears!
Season 4 - Episode 34
Under the Baran brothers' attack, Earth Eleven was once again suppressed. However, Minaho surprisingly unleashed a shocking new hissatsu named Asokoni UFO! The two Shitennou members were so furious, they left during the first-half! The match continued with Kusaka still feeling frustrated because of his Soul not being able to activate. After noticing that, Konoha delivered him some words of encouragement. Kusaka then finally unleashed his Soul, named Grizzly! However, after using Tentacle Hold, Banda Koloogyu suddenly perished and his life ended. While Kusaka kneeled beside his corpse, Banda's spirit talked with Kusaka before finally passing away. Kusaka then started to cry, scoring the winning goal for Earth Eleven and concluded the match. After the match ended, the entirety of Earth Eleven went to Banda's burial place, placing a flower on top of his grave and said their final goodbyes. Later, Tenma was led to the last fragment of hope by Katra Paige.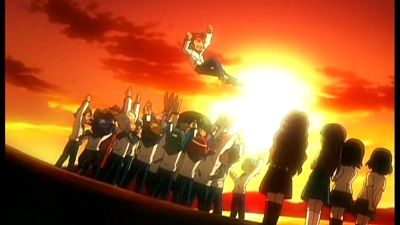 #2 - Conclusion at Last! Number One in the World!!
Season 1 - Episode 125
The match continues to rage on! Who will win? Inazuma Japan or Little Gigant?! Only the team that scores the most will win!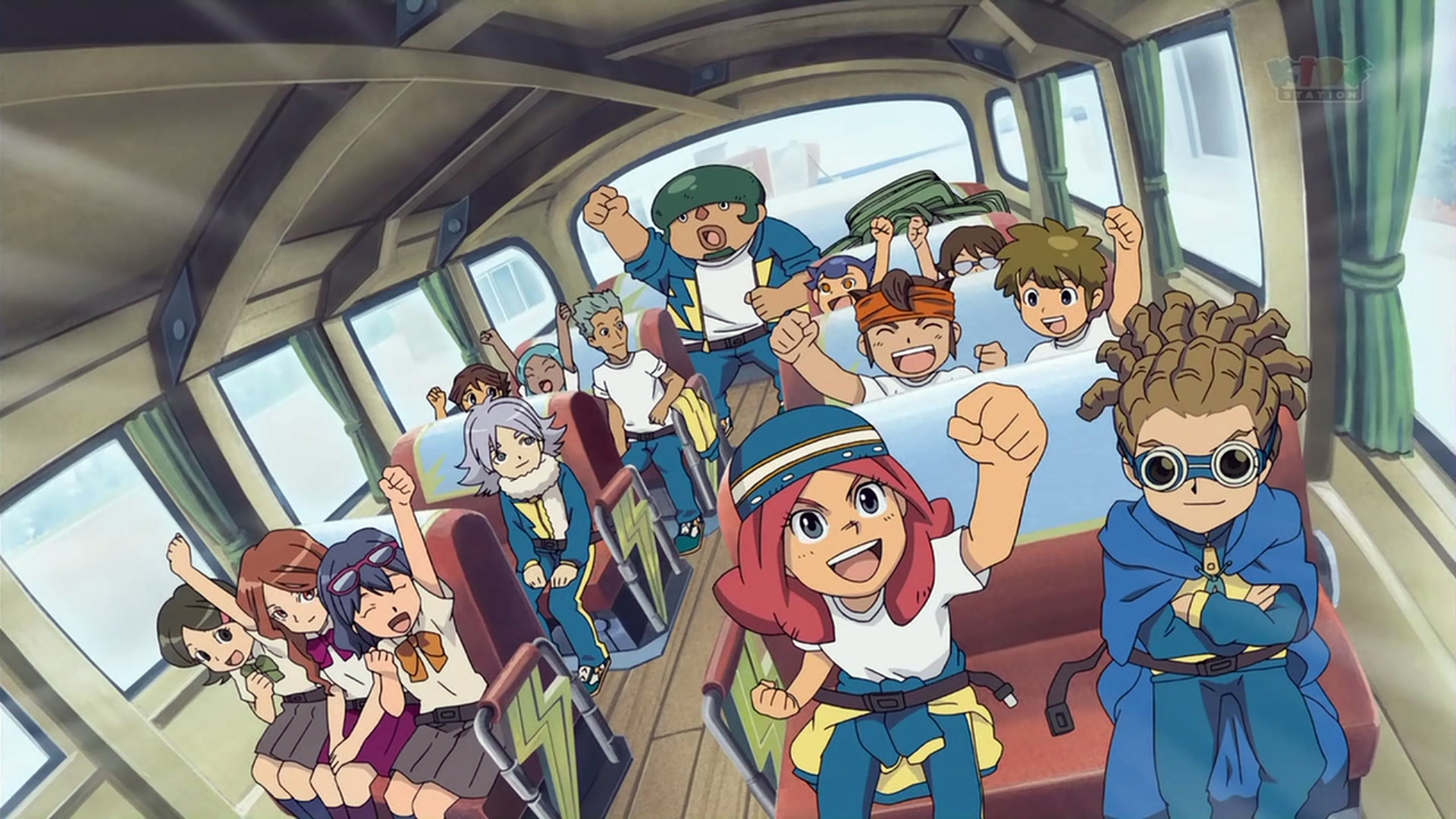 #3 - Confessions on the Field
Season 4 - Episode 12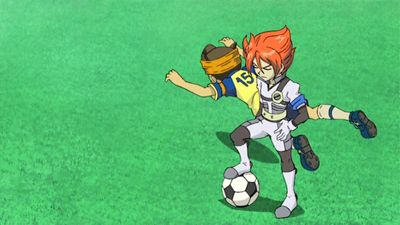 #4 - The Last Play-Off! The Genesis - The Second Half
Season 1 - Episode 62
Genesis has broken through the evolved Mugen The Hand, and takes the lead once more. Angry at Seijirou's remark that Raimon is the same as Genesis, Endou furiously tries to prove that he's wrong. Will Raimon's power to believe in your friends be enough to defeat Genesis?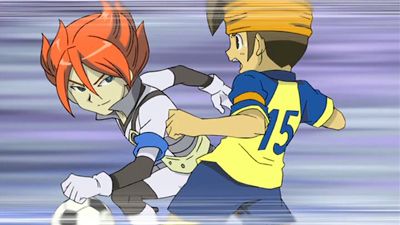 #5 - The Last Play-Off! The Genesis - The First Half
Season 1 - Episode 61
The first half of Raimon's match against The Genesis has started. Though, there is still one more problem left in the team, and that problem can only be answered by the person with a problem, Fubuki Shirou. Will Raimon pull-off a victory somehow even with this disadvantage?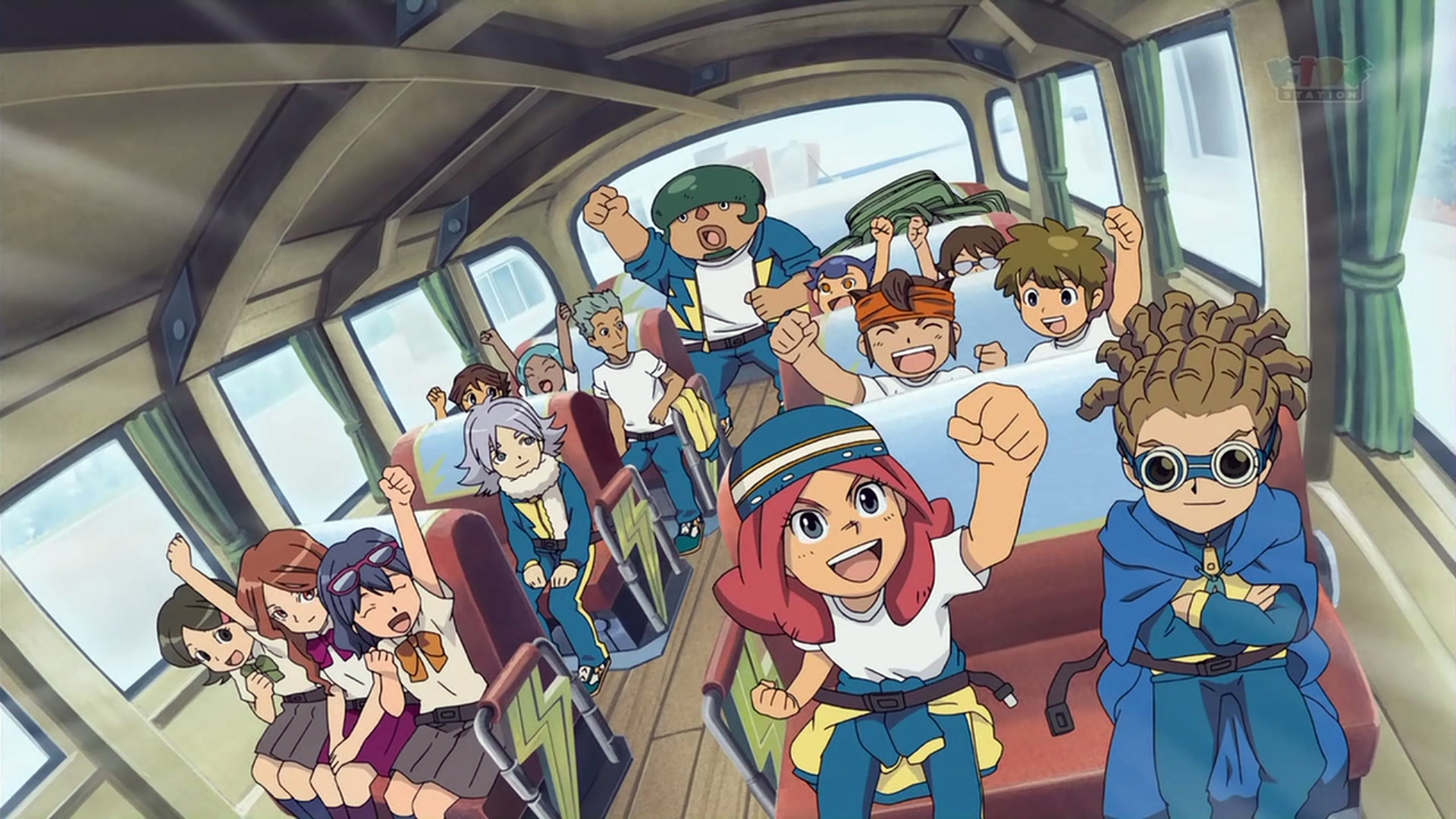 #6 - Decisive Battle! Faram Dite!!
Season 4 - Episode 37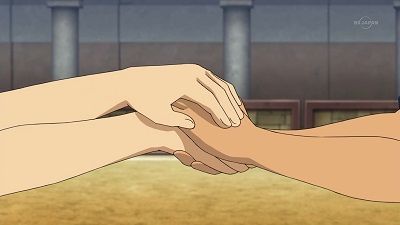 #7 - Tenma VS Taiyou
Season 2 - Episode 39
Majin Pegasus Arc will appear. The second half started. There will be an explosion between Majin Pegasus Arc and Taiyou Shin Apollo. Amemiya Taiyou seems better from his illness.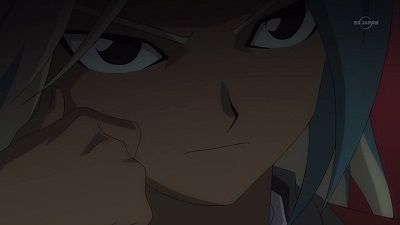 #8 - Wings! Tenma's Keshin!
Season 2 - Episode 20
Kurama, Sangoku, and Hayami will have their new hissatsu techniques! Tenma was told by Endou to replace Sangoku as the goalkeeper and Sangoku as a defender for the match. And finally; Majin Pegasus, Tenma's Keshin, will appear too.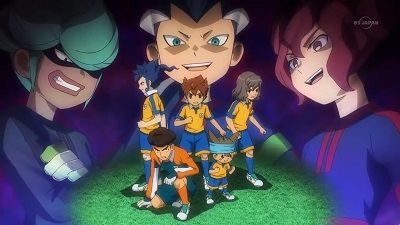 #9 - The Miracle of Keshins! Mannozaka School
Season 2 - Episode 12
Another match starts in the Holy Road tournament but this time it's against Mannouzaka, can they win against the opposing team with such a powerful keshin?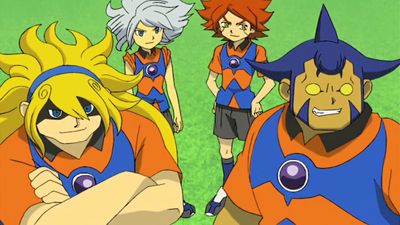 #10 - Torn Asunder! Fire Blizzard!!
Season 1 - Episode 58
Thanks to Otomura, Kidou figures out how to stop Chaos' rhythm. The flow of the game is totally reversed as Raimon keeps scoring without stopping. Gazel and Burn realize their team members are fighting amongst themselves and decide to use Fire Blizzard to show them that together they're unbeatable. Also, the Chaos creates an ultimate defense by combining Frozen Steal and Ignite Steal. Aphrodi tries to get past their wall but cannot and instead gets injured and has to leave the team. Despite Aphrodi's injuries, Coach Hitomiko doesn't substitute in Rika, leading to Rika's anger on the coach. The game comes to a halt because Gran intervenes. But what does he mean when he refers to Coach Hitomiko as "sister"?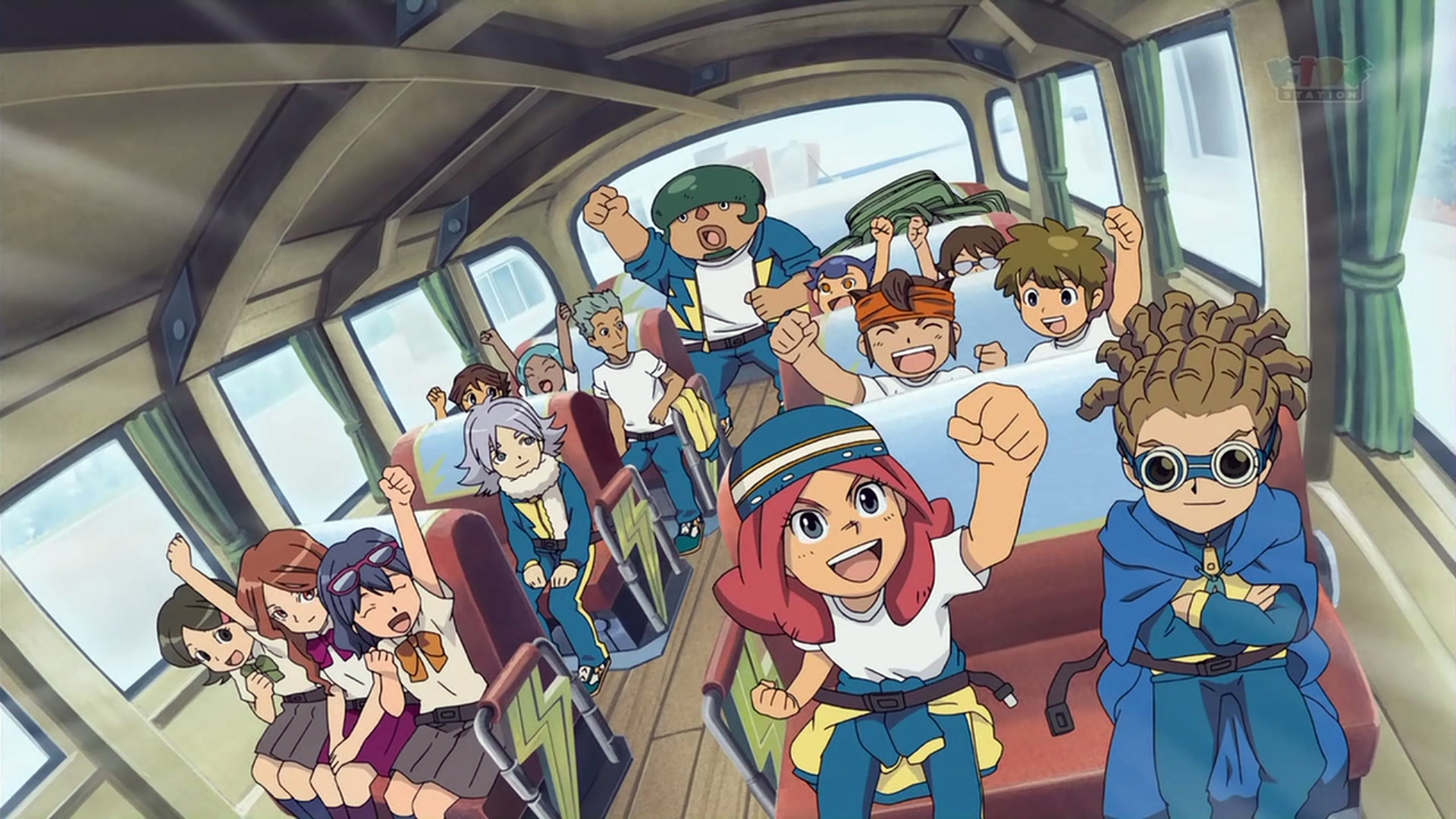 #11 - Soul's Appearance!
Season 4 - Episode 23
Sandorius Eleven keeps pushing Earth Eleven to the edge with their rough plays and the tension between the members of Earth Eleven increases. However, something shocking has happened! Konoha releases her Soul, named Fox! As for Sandorius Eleven, everyone realizes the importance of their pride and decides to play fairly after listening to Kazerma and Badai.
Writers: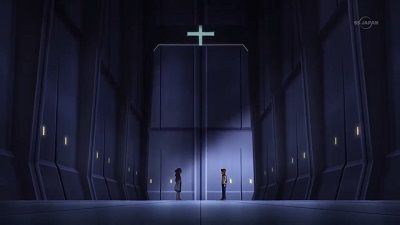 #12 - Explosion! Ultimate Thunder
Season 2 - Episode 17
The tides are arrising at the second half! Who will win?! Teikoku or Raimon?! What will be the conclusion of this match! The true strength of battle starts at the second half! Will they finally pull it off?!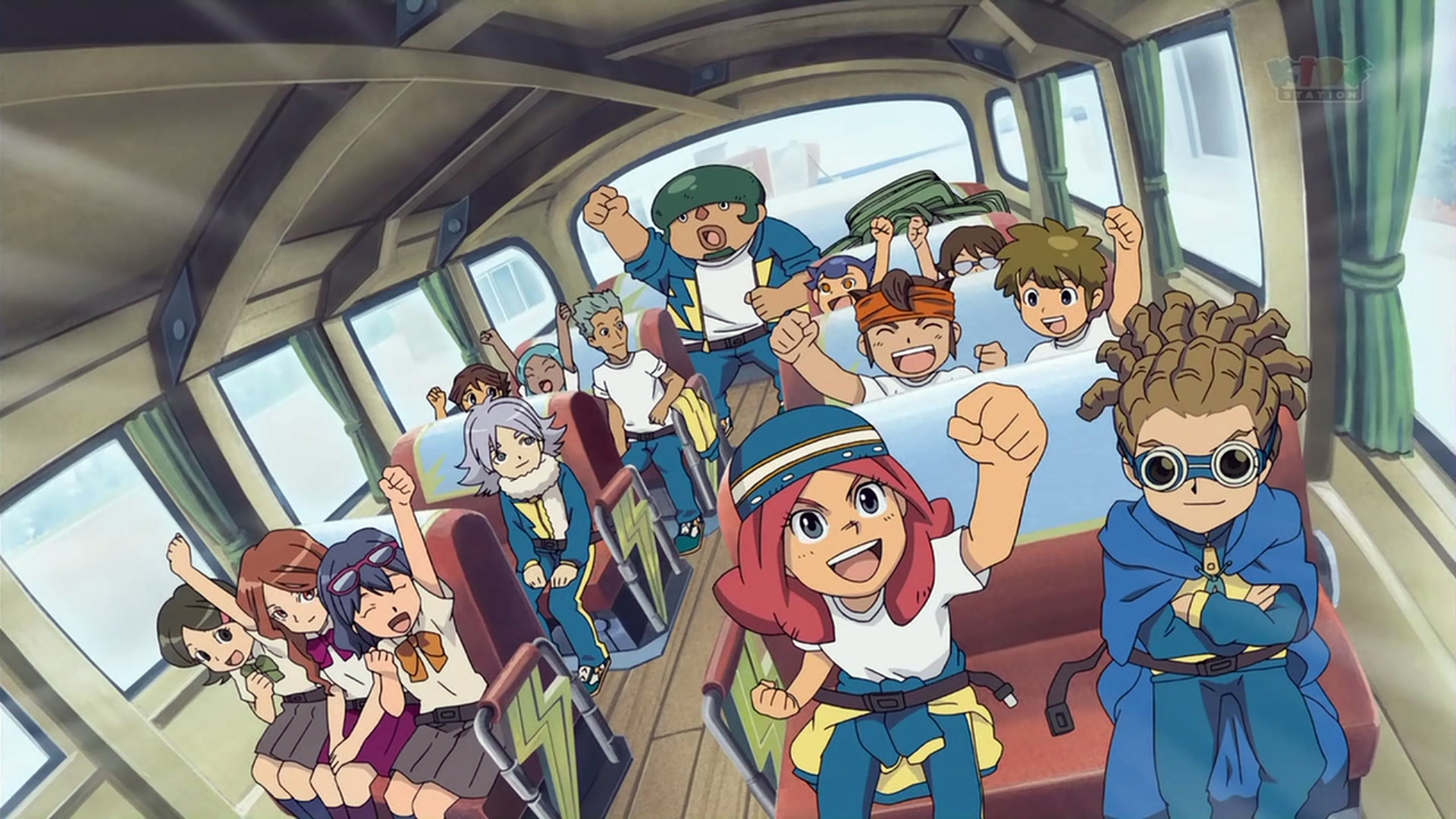 #13 - Intense! Shoot Counter!!
Season 4 - Episode 30
The match between Earth Eleven and Gurdon Eleven started without Shindou and Ibuki present, leaving the team's goalpost to Shinsuke. Gurdon Eleven used their advanced machines to their advantage and made the match ever harder for Earth Eleven, especially for Shinsuke who had a hard time defending the goal on his own as he was injured. Suddenly, Tetsukado Shin used a new hissatsu and his Soul showed signs....Will Ibuki and Shindou make it in time to the match before it ends?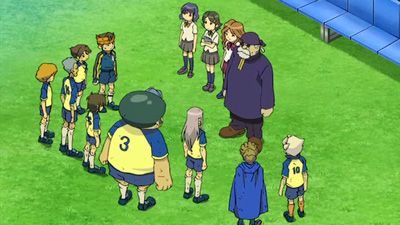 #14 - Clash! God Vs Devil!!
Season 1 - Episode 26
Raimon Junior High are down by three goals and are getting clobbered by the soccer gods of Zeus Junior High.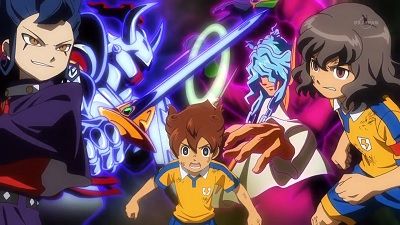 #15 - This is the Avatar!
Season 2 - Episode 2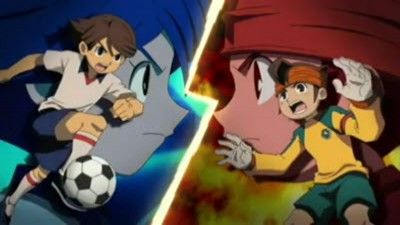 #16 - All-Out Friendship! Ichinose VS Endou!!
Season 1 - Episode 98
Not long after the match starts and Unicorn has the first point because of Ichinose's new Pegasus Shot. The match continues with Ichinose making superior plays, giving Inazuma Japan a hard time. But thanks to Fubuki and Kazemaru's new combo shoot The Hurricane, Japan ties with America. During half time, Endou accidentally finds out about Ichinose's surgery, but decides not to hold back, as a symbol of their friendship.
#17 - Remember! Our Soccer
Season 2 - Episode 24
The end of the match is Raimon's win in the match against Gassan Kunimitsu. Kira Hitomiko is shown to be walking toward at Raimon's old soccer club and talks to Endou about Kariya Masaki's past. Endou Mamoru goes to the base of Fifth Sector and talks to Ishido Shuuji, whom he knows that he's actually Gouenji Shuuya. He asks why Gouenji has changed but instead receives an answer that he is not Gouenji but his name is Ishido. Endou returns home, thinks about the past and looks at the old photo when his whole team; Inazuma Japan won the FFI ten years ago and thinks about Gouenji. A new member also comes in named Kageyama Hikaru, and his last name suprised Endou, Kidou and Haruna.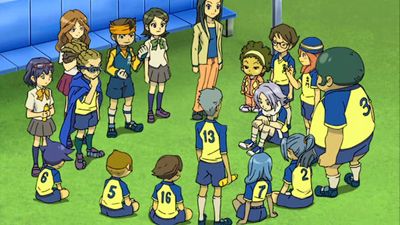 #18 - Bitter Struggle! The Strongest Evil, Epsilon!!
Season 1 - Episode 42
The big game against Epsilon is here, and Raimon come out with all their might! Will they be able to fight back the aliens? Meanwhile, Fubuki is having an identity problem that threatens to tear him and the team apart!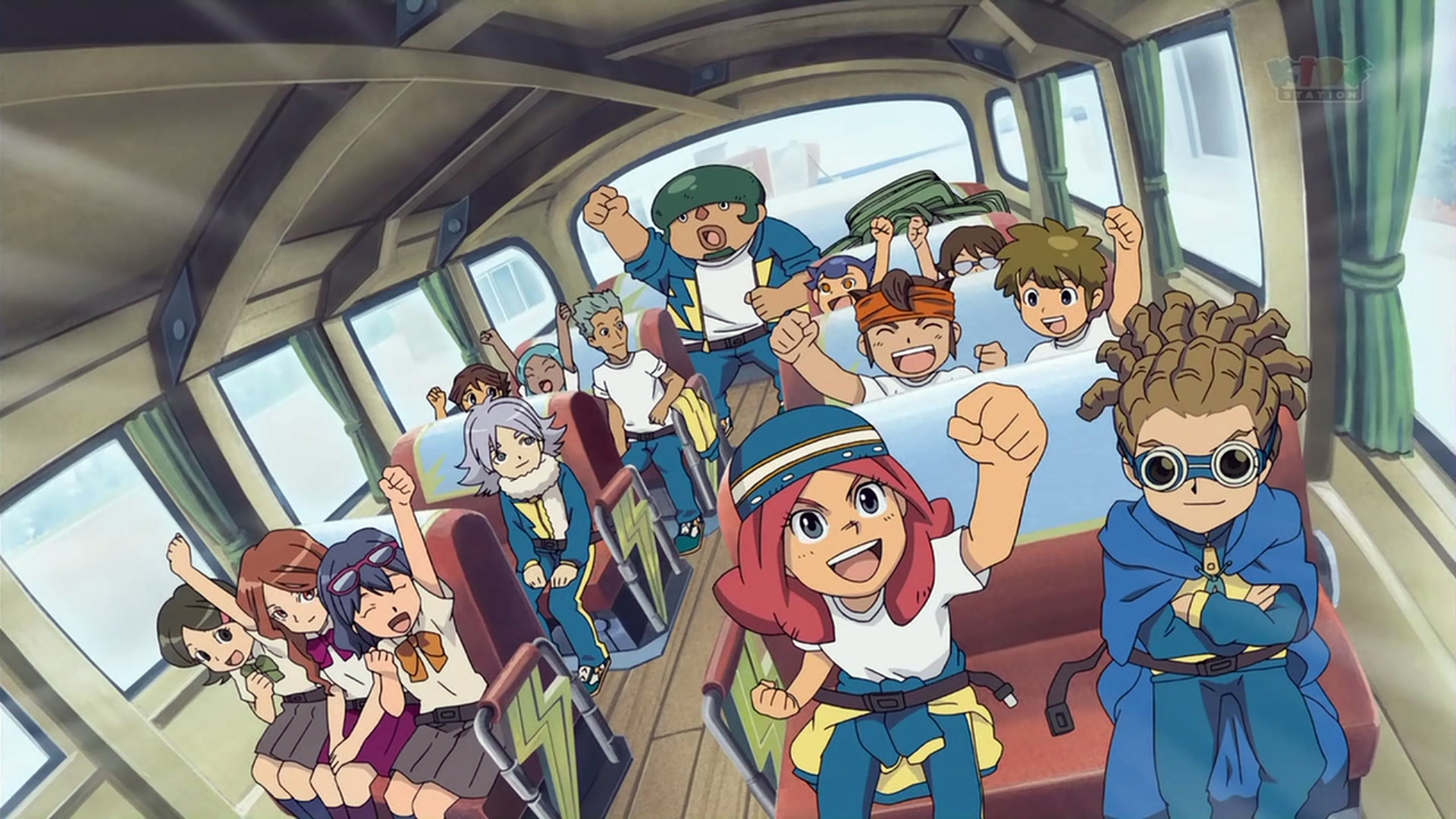 #19 - Storm Tornado Hurricane!
Season 4 - Episode 42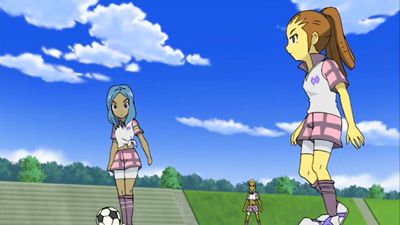 #20 - Ichinose! The Greatest Crisis!!
Season 1 - Episode 40
No sooner do they arrive home, and Raimon are back on the road again - this time they're heading to Ōsaka where it's rumored that Aliea Academy have a base. The team doesn't find any aliens there, but they do find a bunch of strange and powerful girls - with a secret!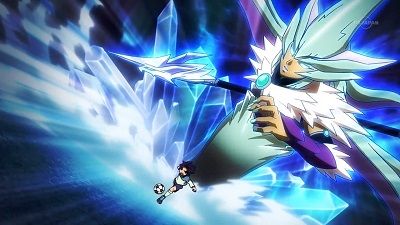 #21 - Confronting the White Devil!
Season 2 - Episode 26
The Snowland Stadium will appear. Raimon will have a match against Hakuren.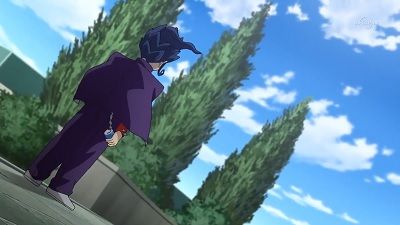 #22 - The Fearsome Teikoku Academy
Season 2 - Episode 16
The first half of the Raimon VS. Teikoku match is about to start! Will the Raimon team be able to pull it off somehow even if Tsurugi's not there? And what would be the conclusion of the first half of the match?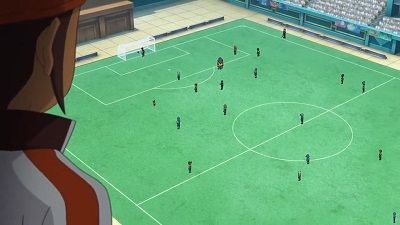 #23 - Fixed Game
Season 2 - Episode 5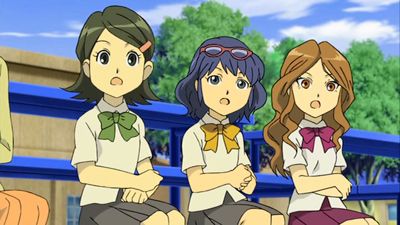 #24 - Grandpa's Ultimate Secret Technique!
Season 1 - Episode 43
Unexpected news about another notebook of Daisuke sends Raimon to Fukuoka, where they meet one of Daisuke's old friends,and someone who might just become Endou's apprentice. When the team sees what Tachimukai can do, they're amazed!
#25 - Keshin! Sengoku Bushin Musashi Appear!
Season 2 - Episode 31
Nishiki Ryouma and Matsukaze Tenma will use their keshin for the second half of this match. With this, a heated conclusions arrives after the match of Kidokawa Seishuu and Raimon. The match ends with Raimon's win, and Someoka leaves again after his short visit and says his farewell to Kidou and to the Raimon team.