The Best Episodes of Inazuma Eleven
Last Updated: May 5, 2018
Mamoru Endou is the perfect example of a typical football fanatic who seeks to follow the footsteps of his grandfather. His grandfather was the former coach Raimon's Football Club where he is today. The scenario takes place at Rimon Gakuen college and the story revolves around Teikoku antagonistic college celebrates its strength, speed and total cruelty. The author shows how Endou and his friends overcome obstacles, how they face a lack of enthusiasm, discouragement and fighting against other teams to achieve their goals!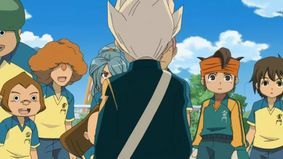 #1 - Call Out the Killer Technique !
Season 1 - Episode 3
The Raimon team is getting it all together after the fight against Teikoku! But Someoka is jealous that he doesn't have a hissatsu technique like Gouenji. He's trying his best to create one, but he just can't seem to do it. Will he be able to create one in time for the next match?
6 votes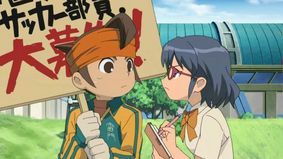 #2 - Lets Play Soccer!
Season 1 - Episode 1
Raimon Junior High's long-neglected soccer club is suddenly presented with a request to play a match against the legendary Teikoku Academy! But there's a catch! If Endou does not succeed in getting 11 members for the club to play against Teikoku, the club is going to be disbanded!
7 votes
Watch on Amazon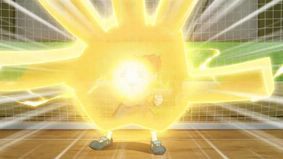 #3 - Teikoku is here!
Season 1 - Episode 2
Raimon have their first practice match. The downside is that they must face the number one team in Japan: Teikoku Academy. While watching Teikoku warm up, Kabeyama gets scared and excuses himself to go to the washroom. Since he didn't come back, Endou and the others quickly looked for him, only to find that he managed to get himself trapped in a locker. After some encouragement from Endou, they all go back and the match starts. Raimon
7 votes